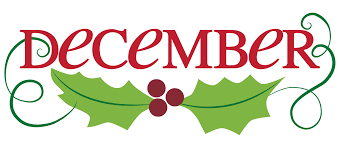 "I heard a bird sing in the dark of December. A magical thing. And sweet to remember. We are nearer to Spring than we were in September."
― Oliver Herford
16/12/17:
UK: a politician's life is not a happy one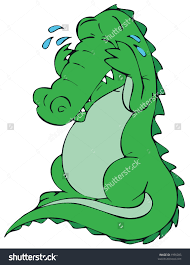 15/12/17:
India, Kerala: students clash with cops in protest against Vice Chancellor's nepotism

Eire: Ryanair to recognise unions to prevent pilots' strike I put this here just to show, for those few not aware of the fact,  that union recognition is often a way for the bosses to stop any independent action rather than the dominant idea that unions = strikes. Of course,  a strike may take place despite this recognition, but that remains to be seen…
Italy, Modena: antifas clash with cops

Australia, Brisbane: education is an admirable thing, but it is well to remember from time to time that nothing that is worth knowing can be taught
14/12/17:
India, Assam: 15 national highways blockaded as tea plantation workers protest shooting by tea bosses of  workers protesting non-payment of promised bonuses "Educational institutions, business establishments and offices were closed in Golaghat." More here "…the world's largest tea producing region – has had a history of bloody clashes. In 2013, protesting laborers in Tinsukia burned alive the owner of a tea estate along with his wife. In 2010, a tea garden owner killed a 13-year-old boy during a work protest….According to local reports, on Wednesday morning, dozens of laborers reached the office of the management and staged a protest demanding early disbursement of their pending wages. Some of the protesters turned unruly and started setting ablaze outdoor furniture and trees. The irate owners then took out their pistols and started firing at them."

Nigeria, Mambilla: 10 illegal miners murdered by cops as the miners resist destruction of illegal temporary living structures…cop disappears

Argentina, Buenos Aires: cops fire rubber bullets & tear gas as bins are torched during pensions demo…Neuquen: 3rd day of clashes between cops and workers outside Government House

Algeria, Bouira: major motorway barricaded with burning tyres & tree trunks  No explanation for the reasons behind these protests, but I presume it's the same as those in Kabylie on 11th December – clashes between cops & university/high school students as high school students organise strikes against the marginalisation of the local Amazighe  language

13/12/17:
Madigascar, Ikongo:  about 600 people armed with spears and machetes, storm prison, take guards hostage and liberate 120 prisoners More here. It's not clear what the reason for this was, as the 2 reports seem to differ (though the latter is in Malgache & the Google translate version isn't clear). From the first one it seems that a prisoner was killed in transit and the crowd wanted to find the prisoners they assumed had done it. In the 2nd it seems like they wanted to free 2 prisoners innocent of the crime for which they'd been imprisoned.

Tunisia, Kram: youths block road, chuck stones at cops, after resident is badly beaten by cops…Bouarada: youths protesting suicide in custody get teargassed by cops…Sidi Bouzid: roads blocked with flaming tyres in movement against unemployment

Greece, Athens: more clashes with cops in Exarchia…Roma pelt police station with stones after death of Roma in custody

Australia, Perth: small prison riot "…seven out-of-control inmates trashed part of a wing and made threats against staff."
China, Xinjiang: yet another report on the development of state totalitarianism – the state collecting DNA from all residents between 12 & 65 See also this "DNA and blood types are being collected through a free annual physical exams program called Physicals for All. It is unclear if the participants of the physicals are informed of the authorities' intention to collect, store, or use sensitive DNA data. "Xinjiang authorities should rename their physical exams project 'Privacy Violations for All,' as informed consent and real choice does not seem to be part of these programs," said Sophie Richardson, China director. "The mandatory databanking of a whole population's biodata, including DNA, is a gross violation of international human rights norms, and it's even more disturbing if it is done surreptitiously, under the guise of a free health care program." See reports on News of Opposition from  27/10/17, 21/10/17 & 14/10/17 and also "the myths of dna…"

UK, London: wildcat strike on rail construction site

12/12/17:
Tunisia, Sejnane: 200 attack National Guard gendarmerie during General Strike demo against lack of investment & unemployment in area "Violence had already occurred on Friday in Sejnane (Bizerte governorate) in response to the death in hospital of a woman who tried self-immolation by fire last month in protest against the removal of social assistance. According to the Interior Ministry, protesters set fire to the headquarters of a local social affairs unit and broke the windows of the sub-prefecture. Police officers had been injured, the ministry added, without specifying their numbers. A first general strike was observed in the city on November 22nd, days after the attempted self-immolation at the headquarters of the sub-prefecture of Radhia Mechregui, who died in early December during her hospitalization. …This mother of five wanted to protest against the cancellation of the welfare payment of 150 dinars (51 euros) from her husband, sick, after several unanswered claims. "The act of despair and anger of Radhia Mechergui was the spark that triggered the anger of the inhabitants of Sejnane," said November 22, Mr. Barhoumi, UGTT. "The temperature in the street is at boiling point," he said."

Argentina, Buenos Aires: containers burnt, stones thrown in clashes with cops at demo against WTO

Ivory Coast, Cocody: heavy clashes between residents and cops as cops brutally evict several houses without court order

Senegal, St.Louis: heavy clashes as students block main highway with expropriated lorry in protest against non-payment of grants
11/12/17:
Kenya, Nyamira: villagers protesting dam project burn down 4 houses belonging to dam collaborator

Algeria, Kabylie: clashes between cops & university/high school students as high school students organise strikes against the marginalisation of the local Amazighe  language…video
Ivory Coast, San Pedro: clashes between students and cops after teachers suspend classes following teacher's murder by gendarmes

France, Yvelines: security cameras sabotaged before they've even started to function

10/12/17:
UK, Glasgow: historic building occupied in protest demanding more public housing

9/12/17:
Italy, Lecce: anti-gas pipe clashes as people break into forbidden zone on unauthorised demo…Caltanissetta (Sicily): part of migrant detention camp destroyed in arson attack by refugees

Morocco, Casablanca: cop badly injured in clashes between state and squatting migrants (video)

7/12/17:
India, Kerala: students sequestrate Vice Chancellor in protest against his nepotism "… the vice-chancellor was 'gheraoed' inside the Syndicate room during the meeting by members demanding an inquiry into allegations of nepotism in the appointment of a faculty member in the Department of Education. The report added that the vice-chancellor had conceded to set up a four-member Syndicate subcommittee to probe the allegations of nepotism."
UK: report showing British cops training Sri Lankan war criminals in riot practice

Sweden, Stockholm: area of city declared "no-go zone" by state

6/12/17:
Guinea, Labé: yet again, high school & middle school students leave classes en masse in support of striking teachers' demands, attack education director's building More here "Early this morning around 8 am, a few students went to their respective schools to attend classes following a communique broadcast from the municipality calling on parents to put children on the road to school, but for lack of teachers they did not have classes. These students from several different schools then went to the private schools that were studying. By stoning them, they prevented them from studying. An act that completely disrupted the courses and also pushed these students to join their rank. In large numbers, students were able to go from school to school, public or private. It was later that these students went to  Labé's premises of the prefectural directorate of education to express their frustrations. They chanted slogans hostile to the powers-that-be…Throughout their journey, they wandered through the city, leaving traces everywhere they visited by burning tires at roundabouts…The protesters poured out their anger at the Prefectural Directorate of Education building. The windows of the director's office and the head of the human resources department were broken by stones thrown by students before being dispersed by the police forces. The latter used tear gas. There were arrests of teenagers and one injured admitted to the regional hospital…" See reports for 27, 25th, 22nd & 21st November here

Greece, Athens: cops molotoved in day-time march for Alexis Grigoropoulos …and in the evening also "After the march, police clashed with protesters hurling petrol bombs at them in the bohemian Exarchia district, where the unarmed boy was shot dead. There were more demonstrations in other cities across the country. Clashes broke out during protests in the northern city of Thessaloniki." … videos & photos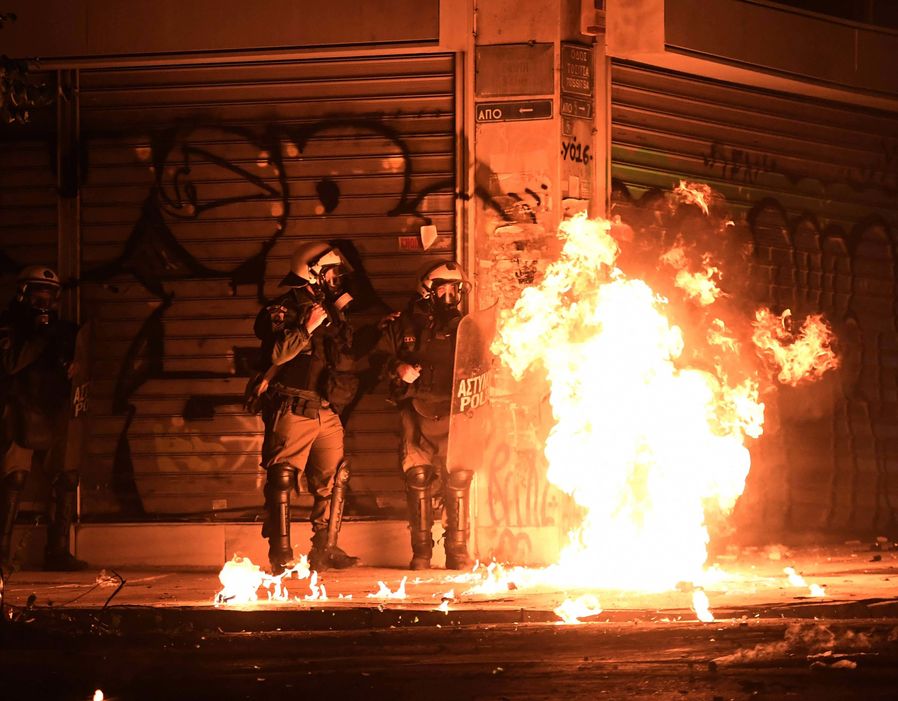 …and a video of the 2008 uprising

Zambia, Kitwe: students riot over unpaid meal allowances

UK: report saying that riot cops called to prisons almost 600 times in 2016, 5 times more than in 2010

Germany: report showing that German pilots have grounded 222 flights in first 9 months of this year, refusing to deport failed asylum seekers

South Africa, KwaZulu Natal: protesters demanding work block road with rocks

France, Herault: local councilor's car smashed up in centre of village; no witnesses come forward

Finland: on centenary of the birth of the Finish state, several stolen national flags are burnt (video)

5/12/17:
France, Paris: failed escape in migrant detention centre turns into riot; whole prison wing destroyed "A failed escape, a mutiny, a dozen deliberate fires and a seriously injured [SF note: by smoke inhalation] prisoner who was barely saved by the police. The night from Monday to Tuesday was very hot at the detention center located in the Bois de Vincennes in Paris. The material damage is heavy. Unit 3, which is home to 57 illegal aliens, has been devastated. It will take nearly two months of work to restore it."

Greece, Athens: cops beaten as workers break into Labour Ministry in protest against new strike restrictions Video here. Though this  mainly involved Communist Party workers (notorious for opposing riots, occupations and strikes not under its control over its history, including the last 9 years), coming on the eve of the 9th anniversary of the assassination of Alexis Grigoropoulos might make for some unusual developments…though this is probably just wishful thinking.
4/12/17:
Taiwan, Taipei: clashes with cops over new wage slavery law
"At close to noon protesters charged the police line and clashes ensued. Shortly after, a second wave managed to break through, and a group of protesters occupied the front steps, sitting down and hooking arms to form a human chain. Serious conflict broke out as police tried to remove the group. …The draft amendment to the Labor Standards Act would allow employers in certain industries to reduce the rest period between shifts for some workers from 11 hours to eight hours, and to increase the maximum number of consecutive working days from 6 to 12."
Australia, Melbourne: cop injured during clashes over fascist arsehole

Nigeria, Anambra: as protesters storm HQ of electricity company, company annnounces that over 200 transformers have been vandalised so far this year in the region…Abuja: protesters against Libyan slave trade occupy Ministry of Foreign Affairs

Argentina, Buenos Aires: Lionel Messi gets legless

UK, Glencoe: belated attack on Jimmy Savile

France, Savoie: a critique of Buddhism…? Report in French of arson attack on Buddhist institute. For an interesting account of state Buddhism in Thailand, see "thailand, buddha, the king & I".

3/12/17:
Iran, Ilam: heavy clashes between cops & villagers as state steals large areas of land

UK, Kent: small riot in prison
China: another report on opposition to evictions of migrant workers (see entry for 28/11/17)

France, Beziers: yet another ambush of firefighters on estate

2/12/17:
France, Hauts-de-Seine: 2nd night of clashes following injury of youth in "accident" with cops in car "This Saturday evening, a dozen garbage cans were burned, more diffuse than Friday night, in this district of Asnieres. A large police detachment had been deployed in the neighborhood in the late afternoon. In the end, the evening was less hectic than the police could have feared. There were no riots. And nobody was arrested during the events that lasted from 7:30 pm to 11 pm. These incidents occurred after a youth was knocked down, in rue des Freycinet, by a vehicle of the municipal police, on the night of Wednesday to Thursday. Two opposing versions of the circumstances of the accident: that of police officers who say that the youth had deliberately put himself in their path. …An official version strongly contested by the neighborhood residents who say that the young man had "never tried to prevent the advance of the car". He had only gone on a few errands and had been chatting "for over an hour" with a friend at the accident site before the crash" Video of riot of 1/12/17 here

India: report showing that agrarian riots for 2016 rose by over 80% compared with 2015 "According to the latest NCRB report, farmers took to streets in large numbers demanding their rights last year with 4,837 riots taking place across the country due to 'agrarian' crisis while only 2,683 such incidents were reported the previous year.  

Romania, Bucharest: clashes as anti-corruption protesters progress to anti-Christmas protesters

Greece, Athens: anarchist sabotage of electronic travelcard system

1/12/17:
Haiti, Beladere: local population attack police station to release arrested man "…the agents of the Departmental Unit of Maintenance of the Order (UDMO) intervened. After firing in the air, they used tear gas grenades to disperse the crowd, creating panic in the area. Very angry, the attackers retreated and erected barricades of burning tires and threw stones at the police station… Assessment of clashes: two motorcycle and two cars burned… The death of a woman is reported…they attribute her death to tear gas…Traffic was completely blocked, vehicles from the Dominican Republic had to wait several hours until the situation returned to normal…" More here "…the burning cars belong to Yvanovsky Joachim, deputy delegate of the Lascahobas district and to Indrice Noël, one of Belladère's justices of the peace."

Honduras: looting as aspects of election protests go beyond political racketeering "In a statement police announced the arrest of 50 people participating in looting between Thursday and Friday….Security forces said rioters had damaged vehicles and businesses, some of which had been doused in gasoline and set on fire…" More here "A half-block stretch of several colonial-era buildings, including the Museum of Man – which traced the history of the country from its first human settlement – lay in smouldering ruins from fires that broke out Wednesday in the capital's historic center." See also entry for 30/11/17.
Germany, Hanover: clashes between antifas and cops & fascists…report showing that attacks on cops significantly increased in 2016 – over 100 a day, which this racist report attributes to migrants
France, Lyon: cops stoned by a few high school students…Paris: Apple store occupied Unfortunately this was merely a protest over tax evasion/avoidance – as if state accumulation of taxes isn't used to reinforce social control, invest in arms, its own image of power, etc. In fact, whilst liberal/social democrat reformists constantly publicise tax evasion/avoidance by the rich, as if the money would normally help the poor, when/if the state clamps down on tax evasion it may publicise a few of the rich who are targeted but it's usually those far lower in the hierarchy who are the most attacked by such possible state campaigns.