"January is here, with eyes that keenly glow,
A frost-mailed warrior
striding a shadowy steed of snow."
–  Edgar Fawcett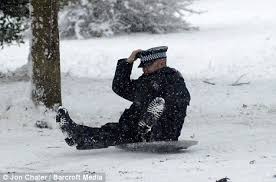 Please note: all references to the movement in Iran have now been moved to this page.
"Reading the morning newspaper is the realist's morning prayer. One orients one's attitude toward the world either by God or by what the world is. The former gives as much security as the latter, in that one knows how one stands. "  
 – Hegel
Readers are asked to add more insights into these events, and also provide interesting information or critiques that are not included here.
19/1/18:
Senegal, Dakar: student-cop clashes continue for 2nd day

18/1/18:
Chile/Peru: Peruvian state bans demonstrations against the Pope's visit following burning of at least 11 Catholic churches in Chile and teargassing of anti-Pope demonstrators  "One of the pope's sharply contested decisions – to appoint a Chilean bishop with close ties to the country's most notorious pedophile priest – soured many on the visit before it even began. While Francis celebrated Mass on Tuesday at a large park in Santiago, riot police shot tear gas and arrested dozens of protesters as they tried to march on the service….When asked why he defended Bishop Juan Barros, the former protege of the pedophile priest, Francis said there was no proof Barros knew about the abuse and called those accusations against him slanderous."
China, Xinjiang: another report on the development of the totalitarian state

India, Madhya Pradesh: students occupy metro station in demo against fare hikes

Albania, Ballsh: oil refinery workers clash with cops

Senegal, Dakar: cops "accidentally" burn down students' housing during clashes with students over non-payment of grants

South Africa, Gauteng: cop van molotoved  during 2nd day of heavy clashes between cops & protesters demonstrating for the right of English-speaking pupils to attend Afrikaans-only school Unfortunately, much of this is led by the opportunists of the EFF and ANC youth.

17/1/18:
Brazil, Sao Paulo: scuffles during protests against fare hikes (video). More photos here More here "…protesters attacked a bank and blocked the path of a bus" (video)

Venezuela, Caracas: store in shopping mall looted

16/1/18:
Tunisia, Kram: youths block roads with burning tyres

Algeria, Bouira: riots, door of admin offices attacked, injuries, following sit-in against housing policy "…dozens of protesters, from several communes of Sour El-Ghozlane, gathered in front of the headquarters of the daïra to demand the posting of the list of 350 social housing for this important daïra of the wilaya. After a sit-in of more than 45 minutes, where no noticeable incident was recorded, things escalated when protesters wanting to smash the daira's door, forced their way into the office of the head of the daira. …riots broke out. Beaten by  police batons, the demonstrators responded by throwing stones. The main artery of the city was barricaded by the rioters with tires and other motley items in flame."

Sudan, Khartoum: further clashes over bread prices "Dozens of Sudanese demonstrators have been arrested and beaten by police and security agents after they took to the streets of the capital Khartoum to protest price hikes, especially for bread….Riot police and security agents cordoned off the streets in an attempt to block the protesters, but hundreds of demonstrators still flooded the streets near the presidential palace and broke through the barrier, chanting slogans against the price increases. Bakeries doubled the price of bread from 50 cents to 1 Sudanese pound (ZAR 1.77) at the beginning of January after the government increased the price of flour from 167 pounds to 450 pounds (ZAR 794.33). The price rises are part of tough economic measures contained in 2018's budget which also saw the lifting of electricity subsidies as well as increasing the US dollar exchange rate to 18.00 pounds from the official rate of 6.7 pounds. Anti-austerity demonstrations in Khartoum in 2013 resulted in a brutal crackdown which left nearly 200 protesters dead, according to human rights groups. The government conceded that 86 people had been killed in the largely peaceful marches. "
UK, London: residents storm council building, force temporary shelving of gentrification project

US, California: Apple buses attacked with pellet gun "Corporate buses, which ferry workers from San Francisco to its Silicon Valley headquarters, have become symbols of gentrification"…Google bus also

Mexico, Baja California: locals attack aquaduct aimed at supplying water to billion dollar brewery; clashes with cops "The demonstrators are opposed to the construction of the brewery because they say that it will divert water required for agriculture and human needs. State Public Security Secretary Gerardo Sosa Olachea said state and municipal police officers were called to the site after the company reported that protesters were attempting to stop workers from continuing excavation of the last section of an aqueduct that will supply water to the plant. The first clash occurred at around 6:00am after police arrived and were met by protesters throwing stones at them. Intermittent confrontations continued for hours and it was already afternoon by the time police managed to break up the protest following at least five failed attempts. Among the injured were a police officer and a journalist who was struck by a stone….yesterday's events were preceded by another clash between protesters and authorities Monday. Following an act of vandalism that resulted in damage to a pipe that passes near the brewery site and supplies water to the state capital, personnel from the State Public Services Commission attended to shut off valves and repair a leak. However, they were also met by a group of people who attempted to obstruct their work by throwing things at them. After sealing off the leak, the workers were forced to abandon the site without fully completing their work.  Approximately 60,000 liters of water are estimated to have been lost before the pipe was repaired. Since 2016, a group called Mexicali Resiste — made up of farmers and other local residents concerned about pressure the brewery will place on the local water supply — has employed a variety of tactics to demonstrate its opposition to the construction project. They included setting up blockades to prevent access to the site, two protesters climbing to the top of a construction crane to start a hunger strike and physically confronting police officers."
15/1/18:
Tunisia, Tunis: clashes between footbal fans and cops "…more than 1,000 fans of club Esperance Sportive de Tunis gathered Monday evening in the working class Bab Souika neighborhood of Tunis. Chibani said the crowd attacked a government building with stones and bottles, before police fired back with tear gas."
Greece, Athens: molotovs & rocks v. teargas as capitalism's left-wing imposes further money-terrorist conditions "…bus, metro and city rail services were disrupted and some flights were grounded as workers went on strike to protest against the planned measures."
US, Florida: prison strike against slavery More here. See also this.

14/1/18:
Tunisia, Feriana: more clashes and roads blocked…similarly in Tunis (Ettadhamen…and Kram) More here in English…Tizi-Ouzou: students riot after cops block march; more than 5 student departments on strike; dominant ideology tries to divide foreigners and non-student sections of the population from Tunisian students "…the final straw  of students' anger which led students to improvise a march in the evening of last Sunday, is the fact that foreign citizens at the university have easy access to the inside of the university residential area where they engage in acts of aggression and theft against students." More here "…security within the space of the university, improved housing conditions, free access to university libraries and the introduction of campus hygiene rules in line with the academic spirit, were also among the demands…But other sources close to academia say that this event is far from conforming to the real demands of the student population. Bad living conditions of the students is claimed to be, in fact, only a pretext, the demonstration being the expression of a merciless struggle between the various bidders for obtaining the very lucrative markets that the university offers. The food supply market for university restaurants is indeed a gold mine".…Longish reformist article here "…in Tebourba, and in poor towns and areas across the country, there's a different, more desperate and raw anger….Without organised leadership and structure, the opposition protests will likely remain volatile."
Morocco/Spain:  200 migrants attack cops & break through border to claim EU asylum

US, Florida: several elementary conditioning schools vandalised

13/1/18:
Tunisia, Siliana: clashes between stone throwing youths and teargas-throwing cops as youths block roads with burning tyres…state to hand out crumbs of comfort to the poorest families in response to riots The proposal is to pay out $70 million as well as improved healthcare to 250,000 families (probably about 10% of the population), which  works out at $280 per family. Whereas, the annual defence budget for the ruling class (officially "the country") doubled from over $480 million in 2011 to over $960 million in 2017 (here). This says "Among the few "decisions" that he announced yesterday in an attempt to contain the anger, Min. of Social Affairs mentioned the creation of a guarantee fund to allow citizens w/ "unregular income" to get housing loans…This is NOT a new decision. It was already in the Finance Law 2018, Article 59…This fund was not intended to be used as a support people from the low-income/vulnerable working class from the industrial/agricultural sector or the informal sector. It is a fund for "economically active" liberal professionals in legally regulated sectors…Usually banks require from clients a "salary domiciliation" signed by their employers to make sure that they have a stable job that allows them to pay back the loans. Liberal professionals cannot provide this doc. It is about financial risk management, not welfare. On the other side, the Finance Law created a high VAT on real estate that will prevent so many low-income people from having access to housing…. I think that VAT measure was meant to tackle speculation on real estate … And that first home buyers have separate tax incentives? With the devaluation of the dinar, the upper middle class have sought to protect their wealth buying land and apts creating a real estate bubble."

Guinea, Conakry: youths force cops to retreat as they block roads with rocks & burning tyres in protest against continued electricity cuts

South Africa, Johannesburg: H & M stores trashed over racist advert Never mind their super-exploitation of third world kids (eg in Myanmar, kids have been paid 13 pence an hour), never mind their manipulative function as image-sellers, etc.  – attack them for a crude idiotic ad that they've made a standard apology for. But then this was an action of the EFF, whose millionaire demagogic leader (Julius Malema) is selling himself as a far-left rebel and yet another would-be president aiming to get to power over the backs of proletarian revolt, just like Mandealer before him. Hoping to get in on the act of every movement, on 12th January, the EFF were busy building their "radical" reputation amongst students in Pretoria  (see here) and on 11th January at Gauteng's Vaal University of Technology Vanderbijlpark campus (see here). Article on H & M struggles here.

Venezuela: looting in Guárico & Zulia, as over 100 cases of looting or attempted looting are recorded throughout country for this year alone "In Maracaibo, capital of Zulia, people looted corn flour in a supermarket after hours of queuing to buy the product – in serious shortage – and then being  told that it would only sell to members of pro-government communal councils. "People were upset, there were people waiting since yesterday, people started to open the gates and got in and grabbed packets of flour, but the police arrived"…looting in Anaco
12/1/18:
Greece, Athens: strikes & clashes as intensified austerity measures start going through parliament

Chile, Santiago: 5 churches vandalised 3 days before Pope's visit; communiqué left "We will never submit to the domination they want to exercise over our bodies, our ideas and actions, because we were born free to decide the path we want to take. Against all religions and preachers.Free, impure and wild bodies. We attack with combative fire to explode their disgusting morals.  Freedom to all the political prisoners of the world! Free Wallmapu! Autonomy and resistance. Pope Francis, the next bombs will be in your cassock!" Mainstream report, describing the communique as a "threatening letter", here.  Despite his soft benign image and apparent siding with "the poor", in the 70s &/or 80s this promoter of submission to supreme external authority collaborated with the disappearance of dissident clergy and others during the "dirty war". See this.

UK, Bedfordshire: bollards to the cops
11/1/18:
Tunisia: video here and here and here…Photos here

Venezuela, Merida: 4 killed by Left-wing of capital's cops and shopkeepers as looting erupts in 4 areas More here in English

South Africa, North West: roads barricaded, mine conveyor belt destroyed, etc. after man killed during protest against lay-offs

New Zealand, Aukland: war-justifying memorial vandalised "A group attached an axe to the statue's head and a poster to the plaque, which reads: "Fascism and White Supremacy are not Welcome Here"."

US, California: tenant groups occupy Capitol hearing room after bill to expand rent control fails
Kenya, Eldoret: cops shoot 3 in clashes with fly pitchers

Zambia, Lusaka: residents riot after state uses cholera outbreak as pretext to ban street vending

Sudan: arbitrary arrests as anti-austerity demos spread throughout country

10/1/18:
Tunisia: 3rd night of riots…Beja: 2 areas…Tebourba: molotovs v. teargas during attempts to break into judicial court & HQ for financial receipts.More here "Tebourba… is emblematic of the social and economic issues driving the revolt. Thirty kilometres outside the capital, the only two opportunities for work are either gruelling agricultural labour or travelling into the city and spending half your wage on travel – a wage that amounts to USD 160 per month. With youth unemployment as high as 38%, many people aren't even lucky enough to secure this derisory pay." …Thala: uprising of youths on estate (access to town blockaded) More here: after Thala's regional "security" office is burnt down, national army occupy town…Etadhamen (Mnihla – Tunis): motorway barricaded…Hammam-Lif (Tunis suburb): demonstrators totally block all rail lines…Siliana, Sejoumi, Kasserine, Cité Ibn Kahldoun (popular area of Tunis – where police station & section of Town Hall were seized, & an attempt to burn them was made) …La Marsa:  road to Bousalsla blockaded…Chaâbia, Jbel Lahmar, Sousse, Cap Bon…army  deployed around banks, post offices & other government buildings in all major cities; government accuses leftist party of stirring up trouble… video in Arabic …More here "Some 237 people have been arrested in the past 48 hours for being involved in looting and vandalism, Tunisian Ministry of Interior said on Wednesday. Khalifa Chibani, official spokesman for the ministry, said the looting took place in 11 provinces, and 58 security agents including police and national guard were injured in night clashes, in addition to the destruction of 57 state security vehicles."
India, Assam: 1 protester killed in clashes with cops after death of worker in cop custody "…thousands of locals took out a protest march on National Highway 15 demanding action against the guilty cops. However, the protest soon turned violent after a section of the protestors started attacking the police station with stones. The police retaliated by using batons and tear gas shells. However, when that did not work, they opened fire. Protestors Mohidul Haque and Gulam Mustafa and a 14-year-old Muslim girl were injured in the police firing. While Haque succumbed to injuries, Mustafa and the girl were admitted to a government-run hospital in neighbouring Mangaldoi town. Three policemen were also injured in stone-pelting by the protestors."
South Africa, Limpopo: prisoner escapes cop van

US, Washington (Olympia): over 200 indigenous Indians protest against environmental destruction inside Capitol building, and occupy lawn outside

Venezuela, Guanare: teenager shot dead during looting "There have been in the past several days looting and attempted looting in a number of towns and cities nationwide in this South American oil giant. In Carabobo state, a man and woman were arrested for "hate crimes" for protesting food shortages. Under the new legislation from the pro-government special assembly, they could face more than a decade in jail. Hyperinflation is expected to top 2,300 percent this year in Venezuela. Local universities say 30.2 percent of Venezuelans face poverty and 51.5 percent extreme poverty while the government puts the figures at 18.3 percent and 4.4 percent, respectively." More  here "In what they said was an attempt to combat "speculation," authorities last week forced over 200 supermarkets to slash prices, creating chaos as desperate Venezuelans leapt at the chance to buy cheaper food. But the measure has left some supermarkets devoid of many fruits and vegetables, with employees saying they are not sure if the merchandise will be replenished. Poor Venezuelans have been forced to survive on cheap starches, cut back on meals, scavenge through garbage, or beg in front of supermarkets and bakeries. Malnutrition is on the rise, especially among children"…looting in Trujillo

Guinea, Conakry: yet again, riots against constant electricity cuts

Senegal, Pikine: 2 cops hospitalised as cattle sellers resist eviction; eviction has to be suspended

Sudan, Khartoum: clashes as students demonstrate against massive price hikes…dean of university beats students More here

Brazil, Sao Paulo: clashes on anti-fare hike demo, as 16 cities protest

9/1/18:
Tunisia: riots spread further across country; about 28 areas effected…Jedaida: assault on municipal vehicle compound as major road is blocked…Tunis: protesters storm supermarket; riots in 2 areas…Nabeul: molotovs against cops; Hammamet Nord: ringroad blocked with burning tyres…Sfax: roads blockaded in several regions and popular areas…riots & looting also on various estates in Ettadhamen,Testour, Beja, Gafsa,  Manourba, Tebourba, Sousse, Bouhssina (police station torched), Khezama, Kelibia, & Sidi Bouzid …Nefza: cop station torched Another report mentions burning of municipal cars and the town hall's financial receipts here…Kebili: roads blocked with burning tyres…the following towns, districts & estates have also been effected: BabJedid, Bab Al Jazira, Cité Ezzouhour, Ibn Sina, Al Kabaria, Ennour, Soliman, Kasserine, Le Kef
Solomon Islands: bus drivers in illegal protest

France, Grenoble: cops pelted with stones, 5 areas with burning bins,  burning barricades erected over major road

8/1/18:
Tunisia, Tebourba: man dies (officially from teargas asphyxiation, though independent witnesses say he was deliberately run over) during attempt to burn down government building as riots & protests against price & tax rises spread to 11 different areas…photo of man being killed by security vehicle…Melloulèche: road between Sfax & Chebba closed during 3 hours of riots …Tunis: riots in 2 areas – looting of supermarket in Intilaka Apart from these 4 places, riots have taken place in Kasserine, Kairouan (2 areas: Bouhajla & la Oueslatia), Thala (2nd night of riots), Feriana, Gafsa & Sbeitla…

South Africa, North West: electricity protesters barricade roads, burn post office, stone police station and police residence

Venezuela, Bolivar (Ciudad Guyana): over 10 stores looted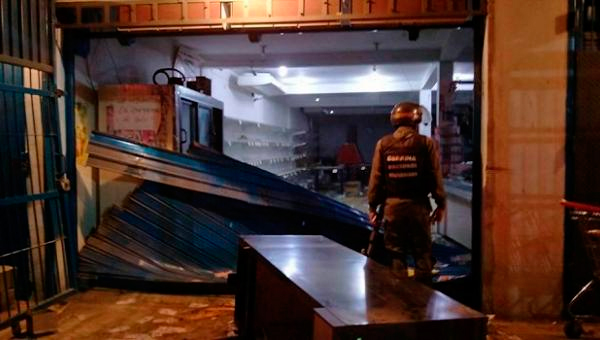 Winter Sales! Everything Must Go! – Bolivar, Venezuela
New Zealand: report saying that expressions of disgust for anti-educational open prisons cost $33m. over last 4 years

Mexico, Guerrero: clashes between narco-traffickers and community police leave 8 cops and 4 narcos dead Apparently the "community police" are unpaid indigenous Indians who defend the locals against the drug dealing mafia; though they often play an ambivalent role, in this case they're certainly on the right side.

Senegal, Thiaroye: clashes between locals and cops in protest against shopping mall construction on military site

India, Odisha: clashes between ambulance workers and cops as protesters against arrest of union leaders try to break into state offices

Sudan, Khartoum: students clash with cops on 3rd day of anger at doubling of bread prices  "In another protest at Kosti in the state of White Nile, several school children staged a demonstration but it was swiftly broken up by baton-carrying police, witnesses said. On Sunday, a student was killed during protests in the town of Geneina in war-torn Darfur."
Eire, Dublin: construction workers occupy recruitment & site logistics company

Taiwan, Taipeh: clashes during demo against new brutal labour law

France, Essonne: youths stone cops; paving stone breaks cop's ankle

US, Ohio:  riot in juvenile detention centre More here "Some of the 12 inmates who caused an estimated $200,000 damage to the Cuyahoga County Juvenile Detention Center on Monday during a riot shattered security glass and threatened to stab deputies with the shards"

7/1/18:
Tunisia, Thala: stones v teargas as youths block roads with stones and tyres in protest against new taxes & higher prices

Sudan, West Darfur: student killed during clashes on demo protesting massive increase in bread prices etc. …Khartoum: burning tyre barricades block roads; clashes also in Blue Nile. More here in English

Venezuela, St.Felix: shops looted…Aragua: truck full of food looted

UK, Bradford: 3 cop cars mindfully vandalised

6/1/18:
Egypt, Cairo: cop car torched during attempt to storm police station after death of man in custody…More here "Some protesters threw petrol bombs as police responded with tear gas and birdshot, and 10 cars were torched, including three police vehicles"
Venezuela, Acarigua:  lorry-load of detergent looted by about 80 people Video here

Mexico, Puebla: store windows smashed, church set alight, during attempt to loot shops

5/1/18:
Venezuela: report of looting of food in 6 states in the first few days of this year  "This Friday, January 5 from early morning in the Cedeño municipality of Bolívar state, the authorities were alerted to a protest of hundreds of people. Its demands were focused on price rises, the scarcity of food and a rejection of the new measure by merchants: refusing to accept  old money. According to police information, when noon hour arrived, the demonstrators lost control and became violent. On Carabobo Street in the commercial area of ​​the Caicara del Orinoco parish, they pounced on the shops and managed to loot at least 15 of them…." More here in English "…shortages and the high prices of food on these first six days of 2018 have done some damage to worker's pockets and caused rioting and saqueos in several regions of the country. Events that, if it weren't for social media and coverage from independent media outlets, would be completely ignored or dismissed. The topic is not discussed in mainstream or official media nor in Maduro´s government cabinet.…Protests in Venezuela have been constant. 2017 saw high levels of social and political conflict: from April to July, there were 4,182 protests, 42 per day, let's not even discuss that 157 people were murdered by the savage repression from the government; when the Plan Zamora was activated, a security mechanism to defeat the alleged coup d'état….And even though people eventually came to fear the National Guard, it was hunger that rekindled the protests. December ended with action on the streets and January 2018 has been following that trend. Because they want food, people in Bolívar, Zulia, Valencia, Aragua, Miranda, Trujillo, Monagas and Distrito Capital have taken to the streets and looted over 30 businesses that sell food and clothing (20 of those just in Bolívar state). Dozens of people have been taken into custody and one pregnant woman was shot dead."
Guinea, Conakry: 2nd day of barricades in protest against electricity outages

Canada, Vancouver: clashes between pro- & anti-monarchists on Iran solidarity demo

India, Upper Pradesh: clashes with cops as farmers shut off water supply, demanding compensation for land seized by state

Colombia, Carepa & Chigorodó: toll gate destroyed, town hall stoned & torched, as anger against toll gates intensifies See also report on 3/1/18

South Africa, Western Cape: residents barricade roads, beat up rapist of 9-year-old

4/1/18:
Indonesia, Aceh: prison torched during riot

Mexico: stores looted in 2 states (Mexico state & Vera Cruz) More here &  here "Workers of the looted shops blocked the entrances of the shops to prevent people taking away what little was left. "It's all destroyed, they took everything … computers, some refrigeration equipment, seeing the destruction makes you speechless, the neighbors are wondering how it can be that people do that," said a worker at the grocery store 'Neto', affected by looting" Should be pointed out, for those who don't know, that Neto is not a "grocery store" in the normal sense: it's massive international supermarket chain...and also in Chiapas

3/1/18:
Algeria, Algiers: doctors clash with cops More here "Algerian police prevented doctors from taking part in a protest outside the Mustafa Pasha Hospital in Algiers on Wednesday. The protesters' demand include improved working conditions in the country's hospitals and for the government to reconsider compulsory civil service….A number of protesters were injured in the scuffles and arrested."
Australia, New South Wales: riot in maximum security prison

Colombia, Chigarodo: strike, riots & barricades against toll booths in impoverished area; 1 person killed by riot cops More here "… the protesters set fire to the transport terminal in Chigorodó."
Venezuela: riots in Miranda & Carabobo against lack of food

2/1/18:
Poland: report on offices belonging to  deputies of ruling party being vandalised in Warsaw & Nakło nad Notecią

France, Val d'Oise: supermarket destroyed in arson attack

1/1/18:
Italy, Milan: cops' christmas tree torched
Brazil, Goiânia: at least 106 prisoners escape during bloody gang-instigated riot
France, Toulouse: about 50 cars burnt out as youths clash with cops "The forces of order, stoned by "extremely determined"  young people, made use of lots of teargas grenades. About fifty cars and a caravan were burned. Police vehicles were damaged"
…1031 cars burnt throughout France…More here in English…cops attacked in Strasbourg

Germany, Leipzig: 40-50 people attack cops with stones; also attacks on cops in North Rhine-Westphalia, Berlin, etc. "In North Rhine-Westphalia, a total of 25 police officers were injured on New Year's Eve and New Year's Day – in Oberhausen, for example, two officers were shot at with a missile and injured. In Cologne, an officer was injured by a gun that had exploded at the height of her head. Saxony's Interior Minister sees this as an attack on democracy"