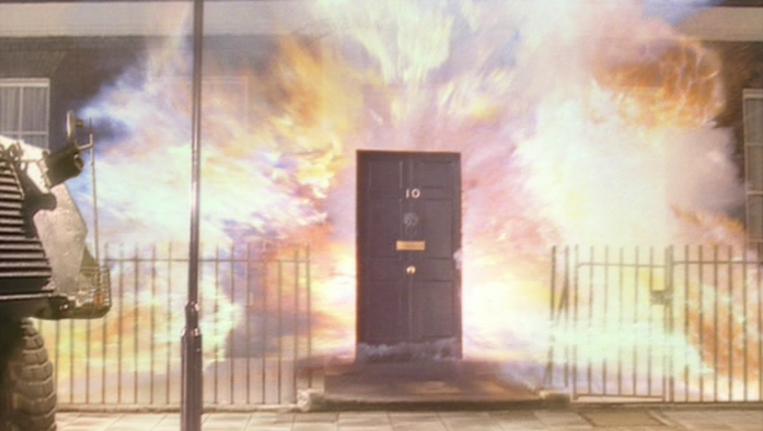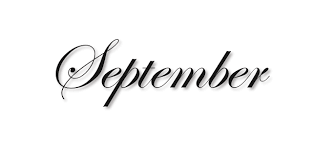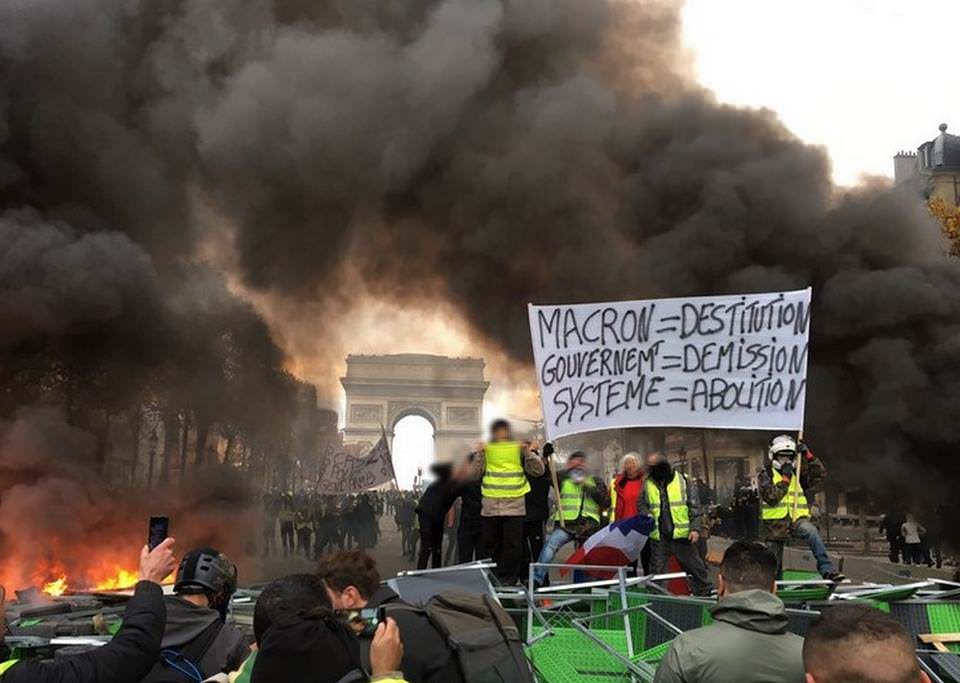 2019 2018 2017 2016 2015 2014 2013
"The embers of Septembers
glow with the flow,
bring light to my fight
and fire to my ire"
"Ah, September! You are the doorway
to the season that awakens my soul…"
– Peggy Toney Horton
There are obviously significant limits to providing links to information about situations I know little about. Some of this might give people the idea that struggle is advancing or happening far more than it in fact is, and may even blind people to the contradictions and complexities of any specific situation. However, despite the inevitable limitations, I will continue to put up links if only as a method of keeping a record of events, though this will be reduced compared with previous years.
All references to the situation in Hong Kong will not appear here, but in "HONG KONG latest!"
"Reading the morning newspaper is the realist's morning prayer. One orients one's attitude toward the world either by God or by what the world is. The former gives as much security as the latter, in that one knows how one stands. " – Hegel
Please note:
From 16/9/19 this will simply be called "News" and will include links to news items that are not specifically related to forms of opposition, though information about social contestation will continue as before, mixed up with other items. For the most part, items not related to forms of opposition will not be backdated (ie not put up on the pages of previous months).
17/9/19:
Ecuador, Quito: clashes as parliament refuses to de-criminalise abortion even in cases of rape
Haiti: 2nd day of fuel-fueled riots
16/9/19:
Haiti: clashes with state in 4 towns over fuel shortages See this: " Most companies and public institutions remained closed, although a few schools remained open… public and private public transport was almost non-existent. Sporadic automatic gunfire throughout the day was heard and clashes erupted. …roads and main avenues were blocked by barricades of burning tires and large rocks preventing traffic. Vandalized cars and businesses were observed … a young man in his thirties who was involved in the building of a barricade of burning tires was killed during a muscular police intervention that was greeted by stone throwing, causing a police response with tear gas. Several people were injured and the police made at least two arrests… the Ministry of the Interior "…questioned the violent nature of certain hotbeds of protest and serious breaches of public order characterized by clashes with law enforcement, looting public and private property"
Italy, Bologna: limited but potentially helpful critique of "bad bosses" As if "good" bosses don't exploit, as if exploitation – the use of labour to cream off surplus value – isn't inherent to capitalism in all its forms. To think of exploitation only as super-exploitation is to accept that normal exploitation is not a problem. Sure, when bosses don't pay that's worse than being a "crappy boss" – that's almost like slavery without even providing food and shelter that slave owners do/did (which is not to make an equivalent of slavery and wage slavery, though both are miserable in different ways).

As the world builds up to another war, it seems worth looking at this interview from July of an anarchist group composed of Afghanis and Iranians
15/9/19:
Bangladesh, Narayanganj: garment workers clash with cops in road blockades against unpaid wages and illegal sackings "Ready-made garment (RMG) workers blocked multiple roads in Dhaka's Mirpur area as well as the Narayanganj city yesterday, demanding payment of arrears and reopening of their factories…Workers of Zaara Jeans and Knitwear Limited blocked the road since the morning, demanding the payment of their arrears…After hours of demonstration, the protesters left the streets around 3:15pm after receiving assurance that their demands would be met…In Narayanganj, at least 25 people, including police personnel, were injured when a clash broke out between police and RMG workers. The clash broke out around 10 in the morning yesterday, on the Dhaka-Sylhet highway in Kanchpur area. Workers of Sinha-Opex Garments factory started protesting on the highway to press home their demands for payment of overdue wages, stopping illegal sacking of workers, and realizing other benefits. The clash erupted when law enforcement personnel tried to disperse the protesters from the highway. Police fired more than 50 tear gas shells and a few rounds of rubber bullets at the protesters at the time. The protesters, meanwhile,said police charged baton on them without any reason and fired tear gas shells at them, injuring at least 20 workers." Video here

14/9/19:
France, Nantes: clashes on yellow vest demo, following pre-demo preventative arrests "Protesters, very few of whom sported the fluorescent vest, left the affluent west of the city to go to the center, where the situation quickly escalated, resulting in projectiles being thrown, to which the police responded with the firing of tear gas grenades. Many businesses and bus shelters have been degraded, garbage cans and a transformer burned. …"Justice for Steve, neither forget nor forgive" [Steve was a young guy who drowned after being forced into the river by a cop attack, back in June; see entries for 29/7/ & 27/7 here, when his body was found over a month later]…could be read on signs…. In the procession, protesters chanted "Everyone hates the police", or "The police mutilate, the police murder". Several businesses and bus shelters were vandalized and garbage bins burned. Eighteen people were arrested before the start of the demonstration "facing the significant risk of violent actions in the city center," police said on Twitter." On this video they give cop figures of 22 molotovs, 10 heavy-duty fireworks and a fire extinguisher being used against the cops, whilst there were hundreds of umbrellas, clearly influenced by the movement in Hong Kong.

France: health of the tourism industry v. health of people "Five months after the fire, the French authorities have refused to fully disclose the results of their testing for lead contamination, sowing public confusion, while issuing reassuring statements intended to play down the risks. Their delays and denials have opened the authorities to accusations that they put reconstruction of the cathedral — which President Emmanuel Macron has pledged to complete in five years — ahead of the health of thousands of people. The Culture Ministry, which is responsible for cleaning the site and rebuilding Notre-Dame, also failed or refused to enforce safety procedures for workers, leaving them exposed to lead levels more than a thousand times the accepted standard."…Gers: 2nd night of riots (see below) 12 vehicles, 2 bins and some pallets were torched. Apparently the night the teenager (only 17-years-old) died, a cop used a firearm during the car chase.

13/9/19:
France, Gers: riot after teenager killed in cop car chase; 2 others hospitalised "… six cars and eight trash containers were set on fire, and two bus shelters vandalised…some 40 people threw projectiles at the fire engines, trying to spread the flames"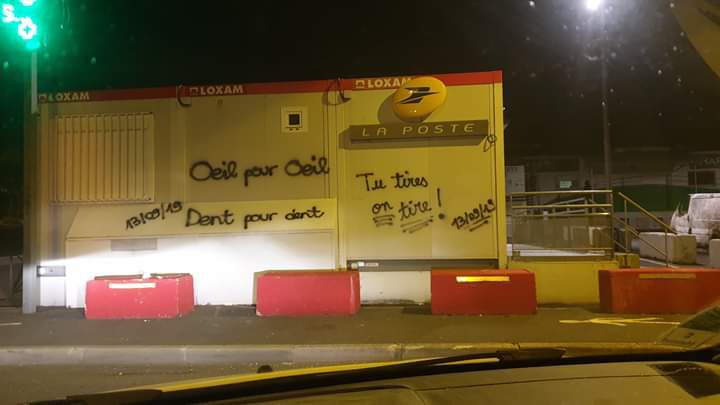 On the facade of the Post Office: "An eye for an eye, a tooth for a tooth" and "you shoot we shoot" (apparently a cop used a firearm during the car chase).
More forest destruction, this time in Indonesia & Malaysia Not only does the New World groan with the agony of rapacious arson, executed by the developmentalists (read: ecocidal maniacs) of left (Bolivia, exporting beef to China) and right (Bolsonaro), but the Old World too, what little is left of it, still reels from the destruction of both corporate and subsistence monsters.

12/9/19:
Chile, Santiago: molotovs thrown at cops from roofs of university (video)Possibly provoked by the mayor's direction that student backpacks be searched, even though the uni admin does not want to apply this (see here)

Colombia, Bogota: students in clashes with riot cops (video)

India, Bihar: cops stoned as traffic cops get heavy

UK, Derry: slightly delayed 50th anniversary celebration?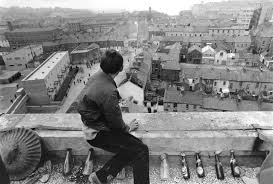 Above: Guiness is Good for you – Derry, August 1969
Read these 3 pages from here: Irish Bone Stew page 1, page 2, page 3. This text was published in 1974. It contains some rather rhetorical siuationese and some fairly large gaps in analysis, but still far superior to most all of the writings on Ireland back in the early '70s.
11/9/19:
Argentina, Buenos Aires: 1000s camp in centre of city over food crisis"Clashes broke out with police as demonstrators tried to block public transport networks."…video of clashes

Bolivia, La Paz state: heavy clashes between governing party and local residents "Before the violence broke out, the MAS [Movimiento al Socialismo] militants had planned to mobilize to open their tent in Chulumani, for which they even set up a stage with amplification. The march of the officials, which included the mayor Vladimir Vega and candidates, generated tension and discomfort in the population, resulting in fights, confrontations and attacks with firecrackers...MAS militants lashed out at the headquarters of the Federation…used dynamite to damage the headquarters and burned documents and computers… the destruction of this information was not accidental because a complaint was being prepared against the Mayor's Office…Villagers set fire to part of a communal HQ, accusing it of being with the MAS. They also burned Mayor Vega's shop in Chulumani Square. The annoyance continued to escalate, to the point that police facilities caught fire. It was learned that not only the rooms and offices of the olive-green entity had been set on fire, but at least two motorcycles were burned. The villagers lashed out at the Police because they believe that it is aligned with the interests of the MAS."
Peru, Ica: student shot as cops invade university following angry protests against increase in canteen costs and general oppoisition to uni management
11/9/19:
Chile: further riots on anniversary of Pinochet's coup (in Santiago, Valparaíso, Concepción et Temuco). See also "Chile: the Allende years" and this, and entry for 8/9/19.

10/9/19:
France, Quimper: Finistere – severe gale, imminent, steadily, rising rapidly, very poor, veering east, very rough Cops stoned by teenagers, 14 cars burnt out
Honduras, Tegucigalpa: burning barricades, clashes with cops, as locals resist building of housing complex on nature reserve, a natural spring and one of the capital's main sources of water
9/9/19:
Jordan: national teachers strike for 50% wage hike begins…after clashes in the capital on Thursday
8/9/19:
Chile, Santiago: standard annual riots on anniversary of Pinochet coup Though not mentioned in this article, it also expresses fury at the continued impunity of Pinochet's murderous generals, some of whom are still alive. This time the riots included attacks on the professional liars of the media with moltovs and other stuff. 
Argentina, Soledad: riot with burning tyres due to 36-hour electricity cut
7/9/19:
France, Montpellier: heavy debilitating teargas fired on yellow vest demo; cop car torched There were also clashes in Rouen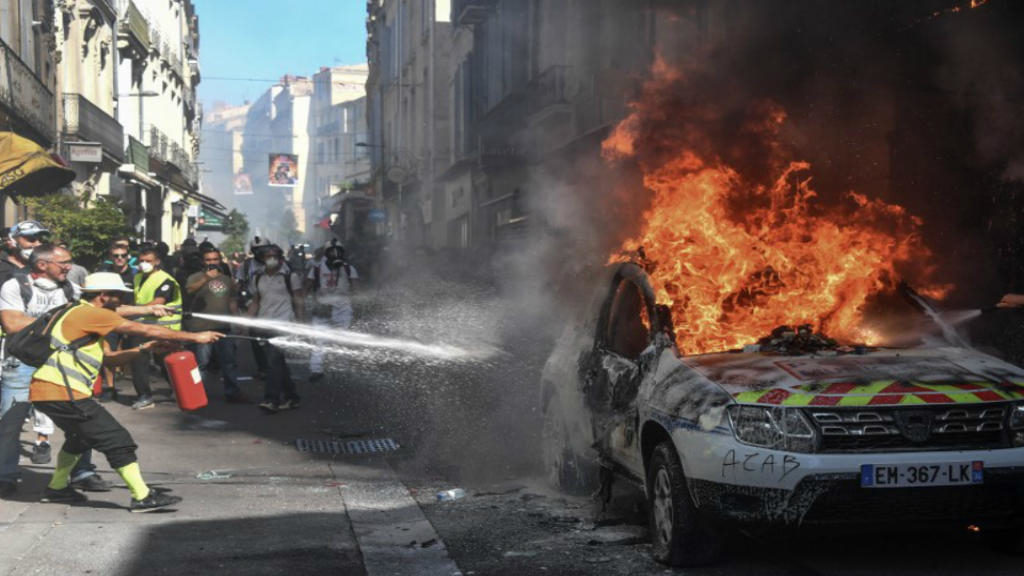 6/9/19:
Argentina, Cordoba: rubber bullets and teargas v. stones and "pyrotechnics" as union demo by electricians demanding improved conditions and salary increase, attack electricity company and vehicles
Belgium, Brussels: attempt to set fire to military vehicle
Denmark, Copenhagen: wildcat strike by baggage handlers at airport
5/9/19:
Belgium, Brussels: Brazilian embassy tagged…cop car torched This happened, to the amusement and joy of the people present, as a large group of drunk/drugged people were dancing and having fun at a kind of outdoor street party, right next to the police station of St. Gilles, literally a few steps from it.
4/9/19:
Greece, Athens: state plans to move 220 more riot cops to Exarcheia area
3/9/19:
Mexico, Mexico City: attack on rectory by hooded demonstrators on demo protesting anniversary of unofficially state-sanctioned grupos porriles' violence against student strikes and demonstrations " Young people arrived at about 3:55 p.m. to the area known as "the islands" of Ciudad Universitaria (CU) to demonstrate against violence, but it was the hooded ones who began to vandalise the facilities, throwing stones, hitting glass and doors with sticks, painting and even setting fire to the UNAM rectory tower… Some media covering the events were also attacked because the hooded ones demanded not to be filmed"
2/9/19:
Haiti, Port-au-Prince: capital paralysed by protests against gas shortages and high price of gas
Mexico, Hidalgo: cop car & 5 other vehicles burnt in riot against arrests
1/9/19:
South Africa, Johannesburg: massive looting and torching of shops and cars following fire that killed 3 people Some reports say this was a xenophobic attack on foreign-owned shops, but even the most superficial enquiry into the events shows that locally-owned shops were equally targeted, though this shows how the powers-that-be are stoking xenophobic attacks:" Both the mayor of Johannesburg, Herman Mashaba, and the Premier of Gauteng, David Makhura, have blamed illegal immigrants for the disorder. " Not clear why the fatal fire sparked this off. Since then the riots have become increasingly xenophobic, and there've been anti-South African riots in other parts of Africa.
Greece, Athens: "so-called anarchists" attack so-called keepers of the peace
UK: NHS reports claustrophobic doctor involved in Extinction Rebllion to government's counter-terrorism programme See 24/5 (World) and 15/4 (UK) for some links to critiques of Extinction Rebellion...Report on financial disincentives to legally challenge fracking company (also this, about uselessness of early warning scheme for fracking-induced earthquakes). Which means if people are serious about challenging fracking they're going to have to use illegal means – invariably the case when it comes to attacking increasing legal attacks on nature launched by those who'd destroy the possibility of life in order to turn everything into money .