In Nice a "soft" form of the Taliban seem to be in control as they've just banned:
the broadcasting of music in public
all neighbourhood street parties  throughout the whole of the county, Alpes-Maritimes
no gatherings of more than 10 people in parks or beaches
the sale of take-away alcohol  after 8 p.m. 
the consumption of alcohol in public after 8 p.m.
gatherings of over 1000 people
All this with the pretext of Covid Terror, which apparently is getting worse:
But…in France, something like 20% of tests are false positives. In part this is because, apart from Raoult's hospital in Marseille where tests are carried out up to 35 levels, tests have been carried out to 45 levels, which means that they can see that  there may be traces of the virus that had been there but were no longer there and so no longer possibly infectious to others (I guess this is due to antibodies still present in the bloodstream). The government has just admitted that this level is too high and is going to reduce it to 35 levels. But the result has been that a lot more people have been diagnosed with the virus than have it. The rise in France, turning much of the south into a "red zone", preventing people from outside the country from visiting because they'd have to put themselves in quarantine for 2 weeks when they return home, is also due to the fact that far more people are being tested than before. Plus the fact that the 2nd wave of a mutated Covid is more infectious, but less dangerous (ie less likely to lead to death) than the previous form of Covid.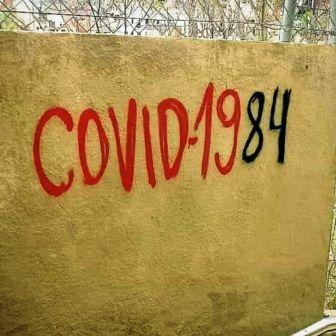 For more on the latest developments around Covid-1984, see this