… neither demockracy nor totalitarianism!
A chronology of events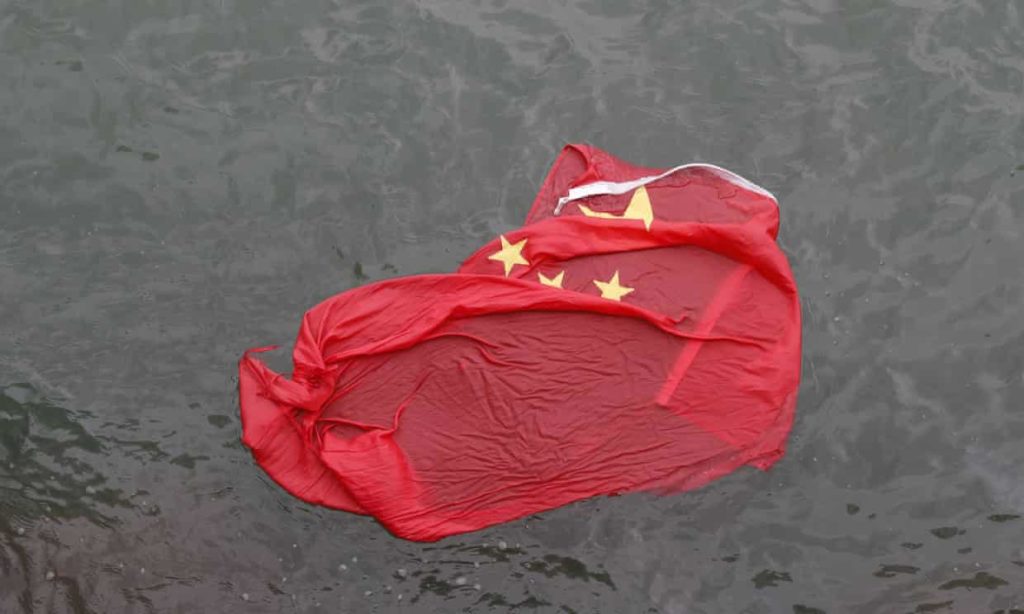 See also:
"Hong Kong – its relevance to the rest of us……its resistance to the science & technology of social control"
&
this page on China giving masses amounts of information and analysis
&
this interesting Crimethinc interview with Hong Kong anarchists about events up until 22nd June 2019 and some of Hong Kong's history
&
these texts written by anarchists based in Hong Kong in the 1970s
Although I (SF) am primarily responsible for this, it would have been impossible without the invaluable contribution of GD.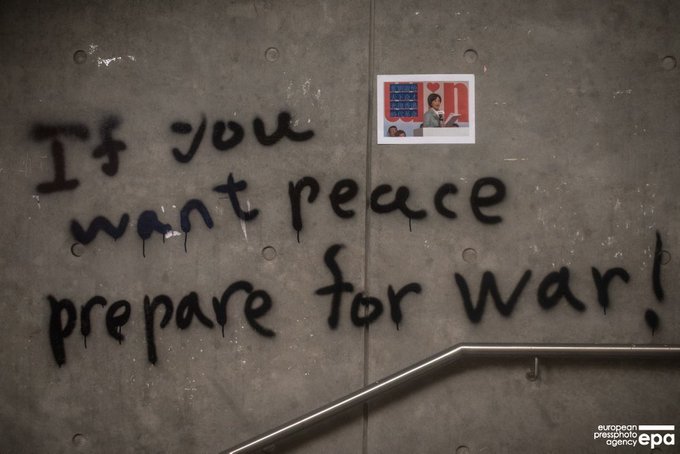 Chronology
For technical reasons, the chronology for august 2019 back to april 2011 has been placed separately here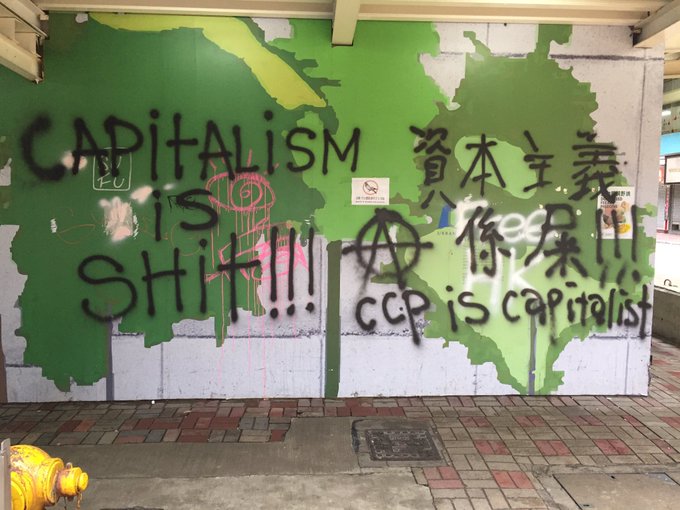 Dates, starting with the present and working backwards (to several years ago), almost invariably refer to when I've put them up, which is often a bit later than the events described. Lay-out is somewhat haphazard at times for 2 reasons: the new wordpress is a pain, and also I've copied most of this from the comments boxes below the text "Hong Kong – its relevance to the rest of us……its resistance to the science & technology of social control", which has a different format from actual articles. Not everything here relates directly to Hong Kong – often there are references to the technology of social control, opposition to which is one of the implicit reasons for this revolt, and to aspects of the situation in China or to developing totalitarianism elsewhere.
Former head of World Bank reveals some interesting connections "I'm very concerned that the Hong Kong government has lost touch with its public, including on issues such as housing for young people," Zoellick said on Friday at a round table event in Singapore [4] organised by Chinese media group Caixin. "I think we are in a very dangerous situation because you can see how people can lose control."…Zoellick said any resolution of the crisis had to come from within Hong Kong's legal framework under the "one country, two systems" formula by which the city was returned to Chinese sovereignty in 1997 and promised a high level of autonomy. "I think there are pathways out of the problem but they require some goodwill and cooperation from all the parties involved," said Zoellick, who was a US trade representative under former president George W. Bush. Speaking for the keynote address at the Caixin event, which was attended by professionals from the finance and tech industries, he said no one benefited from an antagonistic relationship between Washington and Beijing."
This Caixin conference " … brings together China's decision-makers, business leaders, prominent thought leaders and their global counterparts to engage in candid, in-depth, and constructive dialogues where actionable insights can emerge and thrive. " (here) In other words, this is the section of the global bourgeoisie with interests in China alongside the state capitalist bureaucrats of Beijing discussing their strategy re. the movement in Hong Kong. Here, a section of the US ruling class openly talks about the housing problem which has become the focus of Beijing's discourse and attempts to buy off and divide sections of the Hong Kong dispossessed. This clearly shows, despite the prevailing facade of antagonism, the unity of interests of the ruling powers in both the world's most dominant democracy and the world's most dominant totalitarian state.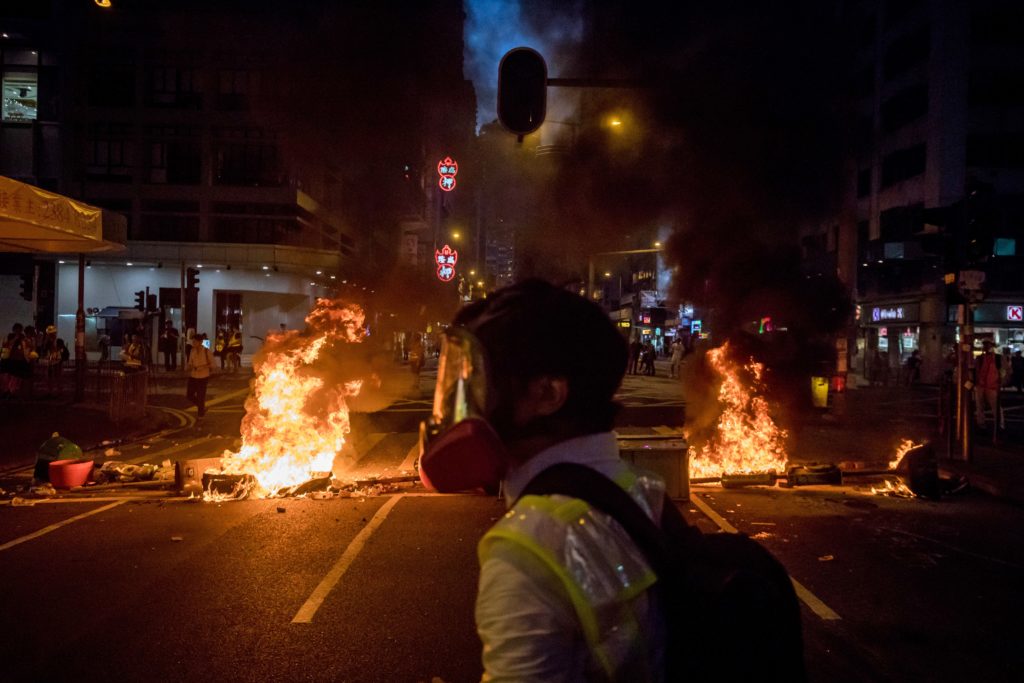 This issue of housing is taken up and developed by the pro-Hong Kong government paper South China Morning Post here "No less than three state-owned news organs, Xinhua, People's Daily, and Global Times, have recently singled out unaffordable housing as a "root cause" behind the city's crippling political crisis. They openly call on the Hong Kong government to boost housing by seizing land being hoarded by developers.That's a start. But it's not just the property honchos. Consider some recent examples. Last year, the semi-official Hong Kong Mortgage Corporation introduced an annuity scheme for old people . The initial lump sum starts at age 65 and ends at 80, if no additional payments or income are added. Hong Kong people live to an average age of 84. It has been calculated that to cover those four years, the industry only needs to generate no more than an annualised 3 per cent earning on capital to cover the cost; the rest is pure profit! However, for elderly customers, it offers low returns and payments relative to other investments, say, government bonds, as well as being unprotected against inflation. Consider the new subsidised health insurance scheme. At an average annual premium of HK$4,000, it's nowhere nearly enough to cover private care. What the scheme means is that people will buy more private insurance, but continue to use public health service. No wonder insurers love it!I will not rehash well-known criticisms of the Mandatory Provident Fund [3], and frequent public-private real estate developments, except to observe the MPF helped make our financial services industry what it is today. They are all examples that government bureaucrats can't seem to devise schemes to benefit ordinary people" This, on the face of it, is suggesting a move towards some kind of new version of the Welfare State or at least something that is not out-and-out neoliberalism (this kind of concession that really developed in the 25 years or so following WWII didn't satisfy much of the young working class, but it did pacify considerable numbers of older workers; see this). Movements that can force such things are also movements that can go all the way and initiate genuine self-determination (not its bourgeois or bureaucratic parody). But that would require a kind of "Hong Kong" everywhere.
19/9/19:
Article on why violence works and the connection with Beijing's acknowledgement of the problem of unaffordable housing in the city
18/9/19:
150,000 riot cops on standby near Hong Kong for 70th anniversary of state capitalism under the "communist" party
17/9/19:
More on Beijing's growing focus on confronting Hong Kong's tycoons "…after months of anti-government protests, China sees the tycoons, primarily property developers, as people responsible for the city's grave socioeconomic injustices, which are sending young people into the streets. Last Friday, three state media outlets published commentaries singling out unaffordable housing as a "root cause" underlying the current protests…The state media involved were the Xinhua news agency, the People's Daily and Global Times. Xinhua reiterated China's position that "the top priority for Hong Kong is to stop the violence." But it added: "We must pay close attention to the deep-seated contradictions and problems in Hong Kong in a timely manner, and take effective measures to solve them, completely eliminating the root causes of social unrest." The People's Daily commentary took a tough line, calling on real estate developers to show goodwill and "act in the public interest" instead of trying to squeeze "the last penny" from their land hoardings. The state media were responding favorably to a proposal last Wednesday by the pro-Beijing political party Democratic Alliance for the Betterment and Progress of Hong Kong (DAB) in which the party called on the government use the Land Resumption Ordinance to expropriate land owned by developers to build affordable housing for young people. Developers are believed to own a huge land bank of 1,000 hectares of abandoned farmland in the New Territories."
More here. "Hong Kong's developers are coming under mounting pressure to slash their prices and offload new projects as quickly as possible, according to analysts.The pressure is coming from two sources: a looming tax on unsold flats, and a series of Chinese state-media commentaries last week urging the Hong Kong government to boost housing by seizing land being hoarded by developers with "vested interests"."
See also entry for 13/9/19 – Is Beijing proposing government nationalisation of HK land?
16/9/19:

Cops threaten use of live ammunition
15/9/19:
Teargas & water cannon v. molotovs & bricks (lots of videos & links to articles)
More here "Hong Kong police fired water cannon and volleys of tear gas to break up protesters throwing petrol bombs and bricks near the Legislative Council building and central government offices on Sunday, the latest in weeks of sometimes violent unrest…Some protesters threw bricks at police outside the nearby Chinese People's Liberation Army base in the city and tore down and set fire to a red banner proclaiming the 70th anniversary on Oct. 1 of the founding of the People's Republic of China…Earlier on Sunday, protesters gathered peacefully outside the British Consulate, calling on Britain to rein in China."
Clearly they'd not heard of this video from 7/9/19 showing how the cops in Hong Kong are using British commanders to organise more or less 'softly softly' riot control against protesters. "We're outside the Mong Kok police station…an officer was aiming a long rifle loaded with rubber bullets directly at protesters…No rubber bullets or teargas cannisters were fired, certainly not at our location…It was a far more organised, far better co-ordinated operation by the riot police. They flooded out from the Mong Kok police station here into the streets and very aggressively went after the protesters charging at them in large goups dispersing those protesters without apparently having to resort to the kind of force we've seen before – the 100s of teargas cannisters, the 100s of rounds of rubber bullets that have been fired in the past and I think what is very interesting is …that there were British commanders involved tonight. Very clearly we heard them, we saw them speaking with British accents. It appears to me that they have been brought in to better organise the Hong Kong riot police – to bring their experience of riot control in UK cities…to the Hong Kong police to help them out. Now a source told one of our team from the UK consulate that they deny any new addition of police officers here but I'm not sure that that is true and it might well depend on what the definition of 'new' is".
Nor have those calling on Britain to rein in China heard about a delegation from Hong Kong being invited in August by the British government to attend a flagship arms fair in London despite a promise made by the former foreign secretary in June to halt exports of teargas to there. "Andrew Smith, a spokesman for the Campaign Against the Arms Trade, said: "The Hong Kong police are using UK-made arms against campaigners right now. It is a disgrace that they have been invited to buy even more."

And now this additional bit of sad news of submission to the wonderful choices of the frying pan or the fire.
Everything is said about ideology except what it fundamentally is: the colonisation of the point of view of the struggling individual (and of our emotions and body) by the phoney "reassuring" hierarchical community of the collective, the organisation, the nation, the family, citizenship, etc…
And what easier way to colonise people than with a fucking moronic national anthem, singing the dreariest of conformisms! This suffocating atrocity speaks of hushing sedition and glorifies the preservation of the national family of elitism and privilege at their most suffocatingly atrocious. The full lyrics are:

God save our gracious Queen,
Long live our noble Queen,
God save the Queen!
Send her victorious,
Happy and glorious,
Long to reign over us,
God save the Queen!
Scatter our enemies,
And make them fall!
Confound their politics,
Frustrate their knavish tricks,
On Thee our hopes we fix,
God save us all!
Not in this land alone,
But be God's mercies known,
From shore to shore!
Lord make the nations see,
That men should brothers be,
And form one family,
The wide world ov'er.
From every latent foe,
From the assasins blow,
God save the Queen!
O'er her thine arm extend,
For Britain's sake defend,
Our mother, prince, and friend,
God save the Queen!
Thy choicest gifts in store,
On her be pleased to pour,
Long may she reign!
May she defend our laws,
And ever give us cause,
To sing with heart and voice,
God save the Queen!
Lord grant that Marshal Wade
May by thy mighty aid
Victory bring.
May he sedition hush,
And like a torrent rush,
Rebellious Scots to crush.
God save the Queen!"
Prize of half a crown to the winner of the best detournement of this misery. No Sex Pistols re-writes please.
More here about clashes with cops "A woman distributed alcohol wet wipes to black-clad protesters and members of the press. She told HKFP the wipes can be used to remove blue stains from the water deployed by water cannon trucks…Police fired tear gas in Admiralty shortly after 5pm as protesters hurled dozen of Molotov cocktails and bricks at the government headquarters and police frontlines…Police also fired rubber bullets at protesters…At around 5:30pm, riot police were photographed riding an MTR train at Wan Chai station…At around 6:30pm, a large fire was set at an exit to Wan Chai MTR station on Hennessey Road. Firefighters arrived at the scene to extinguish the blaze." And here "The march disrupted traffic, and many shops, including the Sogo department store in Causeway Bay, one of Hong Kong's largest, closed their doors. Protesters burned Chinese flags and tore down banners congratulating China's ruling Communist Party, which will celebrate its 70th year in power on Oct. 1. In familiar scenes, some protesters smashed glass windows and surveillance cameras at a subway station exit. Hundreds of protesters later targeted the government office complex, throwing bricks and gasoline bombs through police barriers. Police responded by firing volleys of tear gas and using water cannon trucks to spray chemical-laced water and blue liquid that can identify protesters… Protesters retreated but regrouped in the nearby Wan Chai neighborhood, setting fires outside a subway station exit and on the streets. They fled again after riot police advanced, and the cat-and-mouse battles went on for a few hours …Hospital authorities said eight people were injured throughout the day, including three in serious condition."
13/9/19:
Is Beijing proposing government nationalisation of HK land? "…the People's Daily newspaper which called for Hong Kong's government to seize land from wealthy property developers to tackle the city's housing shortage and sky-high property prices." If this ever goes beyond words, it's a clever move on their part – hoping maybe to buy off large sections of Hong Kong's poor. Seems like no-one has taken notice of this so far.
Sections of movement retreat further into mere symbolic opposition
The hazards of being a tourist in Beijing a few weeks before the bureaucracy celebrates the 70th anniversary of state capitalist victory Ignore the ideology of democracy in which this article enshrouded: democracy is not hierarchically superior to authoritarianism and is anyway becoming increasingly authoritarian and arbitrary itself; however, they're also not equivalent. This also addresses the repercussions of Beijing's modus operandi on the Belt and Road initiative.
Report on death of photographer who took famous photo of Tiananmen Square, 1989.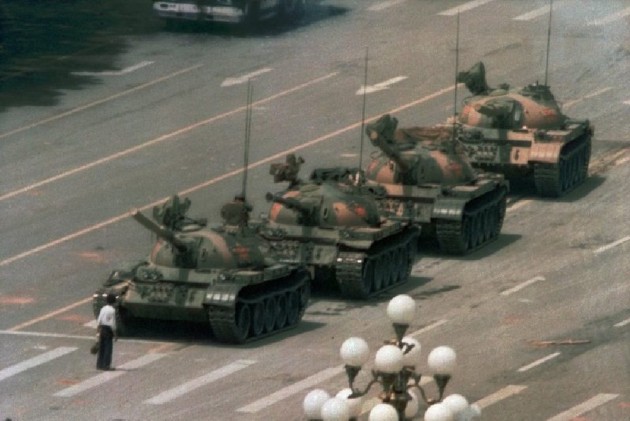 This guy won a prize for his photo. The ruling world awards prizes for anything that says the least possible about any given situation. Fortunately for those who want to discover as much as possible about Tiananmen Square, "The Meaning of Tiananmen" received no prizes but instead received a disclaimer from libcom's admin on their utterly compromised site, a sign that the article is almost certainly worth reading. The disclaimer claims that the article has factual inaccuracies, but they can't be bothered to give even one example of an inaccuracy (there is one – it talks of 1989 as being 30 years after the CCP took power, when it's 40 years, but that's more an easily recognised slip of calculation rather than an inaccuracy). The following reflection from it may have some relevance for the situation in Hong Kong, even though the two situations are fairly different: "To preserve the purity of "their" movement, students sought initially, as they had during the1986-1987 movement, to limit contacts with and participation by the workers and other outsiders. In fact their movement only really began to resonate throughout Chinese society and raise the actual question of power when the massed citizenry of Beijing, pointedly among them the workers of Capital Steel, joined them first in support of their hunger strike and then in defiance of martial law."
11/9/19:
Beijing claims that there are those in Hong Kong who are planning 9/11-type terror plots Should such an explosion eventually happen (doing it today would arouse far too much suspicion even on the part of very traditional anti-conspiracy theorists), or conveniently be prevented by Hong Kong's finest in the nick of time, the state will undoubtedly dismiss those who cry "conspiracy!" on the basis of the traditional dismissal of all those who talk of conspiracy (one of the problems with conspiracy theorists is that they reduce all the contradictions of this society to "conspiracy", and cry wolf so often that, even when the accusation is accurate, nobody believes them). Moreover, the state will probably issue, under false names, loads of conspiracy theories about it that are easily refutable in order to bury the more credible ones under a welter of bulshit.
On 20th July I wrote this:
"Cops discovered the largest ever cache of high-powered explosives uncovered in the city. Cops carried out a controlled explosion on Saturday morning (today, 20th July) and performed more throughout the day (see this) . "Police uncovered 2 kilograms of high explosives, 10 petrol bombs, corrosive liquids, weapons and metal poles at the property.The preparation of TATP can easily result in accidental detonation if mistakes are made. Superintendent Steve Li Kwai-wah, of the Organized Crime and Triad Bureau, said the man arrested was wearing a shirt with the logo of the banned pro-independence group Hong Kong National Front. Rallies are taking place across Hong Kong on Saturday and Sunday, with both pro-government and anti-extradition bill marches scheduled. Li said police were still investigating a possible motive and intended uses for the explosives. He did not say if extra police would be arranged for protests this weekend as a result of the raid."
On Thursday, the 18th of July, this report was published: "Chinese officials in charge of Hong Kong affairs are working on an urgent strategy to solve the city's political chaos and have ruled out the use of military force…They will soon present top leaders in Beijing with both an immediate plan to handle the mass protests and a longer-term strategy that could result in China overhauling its management of the former British colony…The Chinese officials also see Hong Kong's police force as key to maintaining stability…Mainland officials want to avoid bloodshed and ensure the financial hub remains largely stable…. China's approach will be to "lure the snake from its hole," according to one adviser cited by the SCMP, taking a defensive position until the opposition reveals its strategy."
Are all these things mere coincidence?
The report above says "A powerful high explosive, TATP was used in the November 2015 Paris attacks, the March 2016 Brussels bombings, the 2017 May Manchester bombing and a failed bomb attempt by an Islamist extremist at the Gare Centrale in Brussels in 2017." Is this an attempt to make out the movement in HK is moving towards terrorism? Is this part of China's "urgent plan"? Is this a way of luring "the snake from its hole"?
The Falklands war of 1982, when Thatcher deliberately allowed Argentina to invade so as to manipulate "public opinion" to ensure her re-election, was a direct result of the 1981 riots in the UK; in Italy the kidnapping of Moro was a direct result of the revolutionary events in Bologna and elsewhere of spring '77. "Terrorism" or war are always methods for the state to distract & divert from (and divide) proletarian subversion. This is not to automatically exclude the possibility that this convenient well-timed discovery, on the eve of the next mass demo against the HK elite, is indicative of a genuine attempt to subvert the plans of Hong Kong and China's elite, even if turns out to have been a plan of a member of the pseudo-opposition. But it's so well-timed that it would be the height of naivety to dismiss what I'm saying here as "conspiracy theory"."
Taiwan citizen disappeared after flying to Hong Kong, mainland authorities confirm his arrest on charges of inciting subversion (whereabouts unknown) – in Mandarin
Report on attempts to support HK on mainland and their repression Kazakhstan ceases to be anything more than a Chinese dependency…whilst Beijing detains dozens in Xinjiang for sharing songs from Kazakhstan
10/9/19:
Protesters gather en masse in shopping malls across HK, chanting slogans and the largely insipid "Glory to Hong Kong" song:
" For the tears that we shed on this soil
For the anguish that we had in this turmoil
We keep our heads up, our voices strong,
May freedom root in Hong Kong.
For the fear that looms overhead,
For the hope that moves us ahead,
We march in blood, our martyrs along,
May freedom glow in Hong Kong.
Deepest night we shall not be in fright,
In the mist a new day breaks with chants and light,
Stand with us, with virtuous minds and unbending spines,
The pearl we hold will always shine.
Come children of our motherland
The time has come to wage a revolution.
Freedom and liberty belong to this land,
May glory come to Hong Kong."
The lyrics are symptomatic of this commercialised culture where pop songs say vague general things that can be evocative for almost anyone in the social hierarchy without distinction, regardless of their circumstances and choices (apart from, in this specific case, those whose allegiance is to Beijing). Tears, blood, martyrs, glowing freedom, heads ups, strong voices, looming fear, anguish, deepest night, misty new days, virtuous minds, unbending spines, shining pearls, etc. all seem more 'adult' and oh so more poetic than a lullaby but they remain abstractly amorphous so as to be amenable to anybody regardless of the initiatives or risks they take. The use of the word "Revolution" in the Hong Kong version comes over as as meaningless as its use in advertising the latest « revolutionary » development in washing machines or whatever. People's passivity in relation to words such as "Revolution" or "freedom" is nowadays seen within a marketing perspective – like you're selling an idea in the same way others might sell any kind of merchandise. "Freedom" like "free range" eggs, "revolution" like the revolution in the latest software. Very few, in using the word « revolution » see anything outside the market system. Few combine the word « revolution » with an emotional practice and critical intellect based on a desire to wake and shake themselves out of the conformity of the moment, possibly getting angry with others who've been sung to sleep.
In following the 'spirit' (though not, for the moment, the obvious commodification) of pop culture, the aim of this anthem is simply the lowest common denominator of appeal to as many as possible regardless of any genuine desire for a "revolution" other than using the word as a seductive lyrical device. The musical structure of this song, the simplistic and predictable chord changes and easy harmonies, are as infantile as a nursery rhyme and are intended to be so (despite the fact that its fairly sombre lack of light-heartedness is not reminiscent of kids' songs, more a dirge-cum-march). Like some Andrew Lloyd Webber song, it lacks all originality: the banal melody falls on the fertile soil of muddy minds growing in a permaculture of instantly acceptable tunes cultivated for easy listening so as to easily sell them. It's not for nothing that the lyrics refer to "children of our motherland". Given its aim of becoming some kind of national anthem, it is an imitation of an imitation that itself has to be easy to imitate, imitation being the essence of the young child, the unchallenging musical structure reinforcing this. This society and those who want to continue it invariably reduce the mass of spectators to vulnerable infancy, to incessant constant repetition unsifted through any critically vigilant point of view. The essence of "motherland" suppresses such individuality in the name of a hierarchical notion of 'unity', keeping the family together. For the "motherland" to remain united, the children's point of view has to be manipulated and colonised so that everyone sings from the same songsheet. Considering most people's frictious relationship with their mother, singing about the "motherland" has to somehow lull people into a fantasy ideal of motherhood that is inevitably in conflict with the disharmony and discord of its real contradictions. Falling on the arranged set minds lulled to sleep by a culture that enables you to sing along to tunes that you can't get out of your head, this song is perfectly suited to become a national anthem. After all, the underlying basis of modern culture has always been hierarchical, founded on hierarchy and promoter of hierarchy, and the notion of a motherland (or fatherland, for that matter) is the most obviously hierarchical of mentalities, and the most obviously submissive to the illusory maternal and paternal security of hierarchical power, current or future, repressing all independent doubt. If the children of the motherland seriously want to wage revolution they firstly have to revolt against their reduction to childishness and against the ideology of a motherland.
As for marching in blood – yecchhh! You'd have hoped the movement would have inspired something a bit more life-loving than morbid cliches. Young and old get bloodied but they get angry about it. They certainly don't march in blood – only armies and cops do that, and it's usually the blood of other people (mainland China has an anthem called "March of the volunteers", which is sung by pro-Beijing Hong Kongers). For those who try to see what's behind these lyrics, this really feels like pushing youths to make martyrs of themselves, valorising martyrdom rather than getting furious about it. Life and sense is the aim of struggle and revolt, and that may sometimes involve risking death. But the aim is to fight what represses life not to embrace death. The aim is not to march into a glorified and gorified martyrish cause. Such disquieting muck is the typical content of quite a few national anthems for good reason – the rulers of nations need cannon-fodder as well as work-fodder. Dead heros only serve as negative role models for why people should submit to a life of lingering death. Those who take risks because not taking them is a compromise too far are not the same as those being pushed, or pushing themselves, into the sacrifice of some posthumous fame.
Someone will say "They're just lyrics, words of a song, don't take them so seriously!". But there's a serious mentality behind these lyrics and tune and they need to seriously be contested. Because either the movement in Hong Kong wants the total subversion of this society or they want illusion. Does this movement want to resist not just the more obvious frying pan of totalitarianism but also the fire of "democracy"? Does this movement want an illusion based on this society's miserable reform which nowadays is not even a reform, but merely the image and mirage of it (because capital can hardly afford any reform which would benefit the vast majority)? The real choice remains – that of wanting to genuinely "wage a revolution" for "Freedom and liberty " or to just sing about it? The advances and retreats of this movement indicate the swing from the former to the latter, though swings can swing both ways and nothing is determined so far.
If people feel compelled to write a corny song, let it be this one or maybe something like this one. Or maybe the painfully corny lyrics of the above could be detourned, maybe an improvement on these clumsy and kind of contrived attempts at not to sound too corny:
"This vale of tears is everywhere
Submit to anguish ? Stand and stare ?
To raise our heads up, make our voices strong,
Can freedom be fixed in song ?
To fight the fear looming everywhere,
We neither hope nor despair,
speak not of martyrs nor march in blood,
As if our voices have been dubbed
After a night of critical thought
We find at day our struggle's been bought
We mustn't stand – we need to run
With clear ideas and a desire for fun
Against dogmas built on sand
The time has come to wage a revolution
for freedom and liberty in EVERY land
With community of struggle EVERYWHERE" .
Or maybe:
" Throughout the new days of teargas mist,
You sometimes get bloodied, you sometimes get pissed,
Dressing up misery as martyrdom,
The motherland's just a farty mum.
To fight looming fear in a futureless world,
Subversion's the only shining pearl.
Our minds have both virtue and vice,
Sometimes we're nasty, sometimes we're nice.
If our voices are to be authentically strong,
We have to go beyond right and wrong,
If our spines are not to always bend,
We must strive for submission's end
But far more exemplary are the songs from the South African struggle from the mid-70s through the 80s: "There's no initial previous arrangement as to who starts what song. As a song finishes, another one starts one and in that process there's lots of compositions coming up – a new song. And a person might have tried to sing what he's presented with one or two people during the day and as he leads and the other two back him up and then you've got an entirely new song. The song might take 3 minutes or 3 months to compose and no-one knows who wrote it". (here, quoted in this site's text "Some Musical Notes). Pertinently, the quote from this text continues with "If history tells us anything, it shows that in every social movement of struggle the radical faction must fight against both its external and internal enemies. The external enemy is the element that united the movement against it and called it into being, the internal one is the force that seeks to dominate and control from within for its own selfish ends. This broadly corresponds to the division between the political and the social struggles. It is the site of any struggle between the conquest of power and the abolition of that hierarchical power. Popular music of the past 100 years has had a unique relationship to social and political struggles. It generally appears to be on the side of rebellion, yet its actual function tends to be as a measure of the actual limits of a social movement (South Africa's a good example: most of the 'names' from the period of subversive music under apartheid are now pro-ANC) "
Of course an oldie like me can constantly lament the poverty of current movements and their ways of expressing themselves with the past (for example, these songs from France, May '68, detournements of mostly well-known French songs of that epoch). One can uselessly become nostalgic for the 60s, the 70s, the 80s, even though there's an authentic desperation for this past: the  last 35 years have seen massive retreats which have left the imagination powerless. But the dialectical tension between past and present demands firstly unleashing one's own imagination in striving for progress in the present and certainly not just on the level of ideas or "cultural" forms such as songs.
More on the songs thrown up by the HK movement.
Report implicitly showing why Merkel's warning to Beijing is just designed to distract from their common interests as a global recession looms
Report comparing the 2014 'Umbrella Movemen" with today's movement
Messaging app used by Hong Kong protesters that works without an Internet connection
Police set up 10 "anti-violence" Whatsapp numbers to receive anonymous tips against protests – in Mandarin
Hong Kong police issue extendable batons to off-duty cops
9/9/19:
Surveilling the surveillers "The people have sharp eyes."…This Communist Party slogan was heavily used during the Cultural Revolution, an era in which citizens were incentivized to spy on and even falsely accuse family and neighbors of being disloyal to authority. More than 50 years after that tumultuous era began, the slogan has been reincarnated in an ambitious and highly invasive surveillance program called Sharp Eyes (雪亮工程), one of the newer additions to China's increasingly omnipresent surveillance state. This rural-focused initiative marries cutting-edge technology with Mao-era, crowd-sourced efforts by encouraging residents to surveil public video feeds and report suspicious incidents using their TVs and mobile devices…the transition to a more market-based economy means new means of control are now necessary….Sharp Eyes was officially launched in May 2015….Sharp Eyes was to be completed in rural regions by 2020, with "full coverage, network sharing, real-time availability, and full control." Stated goals include 100% video surveillance coverage in key public areas and major industries (such as transportation, environmental protection, and urban management), new or upgraded HD cameras, full cross-network sharing of surveillance data, and government participation at all levels… this surveillance program… has been overshadowed by other programs such as the social credit system and the use of facial recognition to shame rule-breakers. In addition, by extending surveillance into rural areas, the program demonstrates how expansive Beijing's aims are: to create a truly omnipresent surveillance state…Sharp Eyes builds upon Skynet by connecting existing public security camera networks that scan large public areas—such as roads, shopping malls, and squares—with private cameras at the entrances of residences and other buildings. Where Skynet aims for full public coverage, Sharp Eyes integrates public and private cameras into one large police network that feeds into local command and control centers…an "All Households are Monitors" [户户都是监控员"工程] project in 2015… involved upgrading the cable boxes on citizens' televisions so that they could directly view surveillance feeds. This allowed citizens to report crimes by pressing a button on their remote control; a guiding propaganda slogan was, "Remote control in hand, safety in heart."…the "Everyone is a Safety Officer" ["人人都是平安员"工程] project… was based on a mobile app that pushed video surveillance and public security information to citizens, and mobilized them to participate in public security prevention…. plans to eventually introduce behavioral analysis, which would be able to "predict vicious events," allowing preemptive action. Similar behavior-based predictive policing programs are already being used in Xinjiang…Despite grand claims from Chinese state media on Sharp Eyes' successes, an extensive report from IPVM on the program concludes that achieving "no blind spots" is "highly improbable." It cites local officials and blueprints frankly admitting technical difficulties, inconsistent standards, and lack of adequate funds and professionals… Chinese surveillance systems overall are significantly hindered by bureaucratic inefficiencies… the Sharp Eyes system…appropriates household TV sets and smartphones to enhance the extension of surveillance systems to households and individuals…. A citizen told Bitter Winter: "The CCP is already monitoring us in our homes, what privacy do we have left? It's like we've all got ropes around our necks and are being led on leashes. We're all living under a microscope, and it's terrifying." Part 2 is here (an interactional map) and part 3 is here. See also "How Police Databases Sort China's Citizens" .

But a small-scale version of this already exists in a democracy such as the US: see Newark's Surveillance System Puts Communities Of Color Under Constant Watch "Officials say everyday people using these cameras can help law enforcement catch criminals in the act, inherently forging a relationship with the local agency that has been at odds with the community in the past."
8/9/19:
Contradictory developments, both depressingly ignorant (though also manipulated by the most crudely political factions in Hong Kong) "Thousands of demonstrators in Hong Kong marched to the US Consulate on Sunday, urging US President Donald Trump to "liberate" their city as they press for more democratic freedoms in the semiautonomous Chinese territory. Protesters converged at a park in central Hong Kong before marching. They chanted "Resist Beijing, Liberate Hong Kong" and "Stand with Hong Kong, fight for freedom."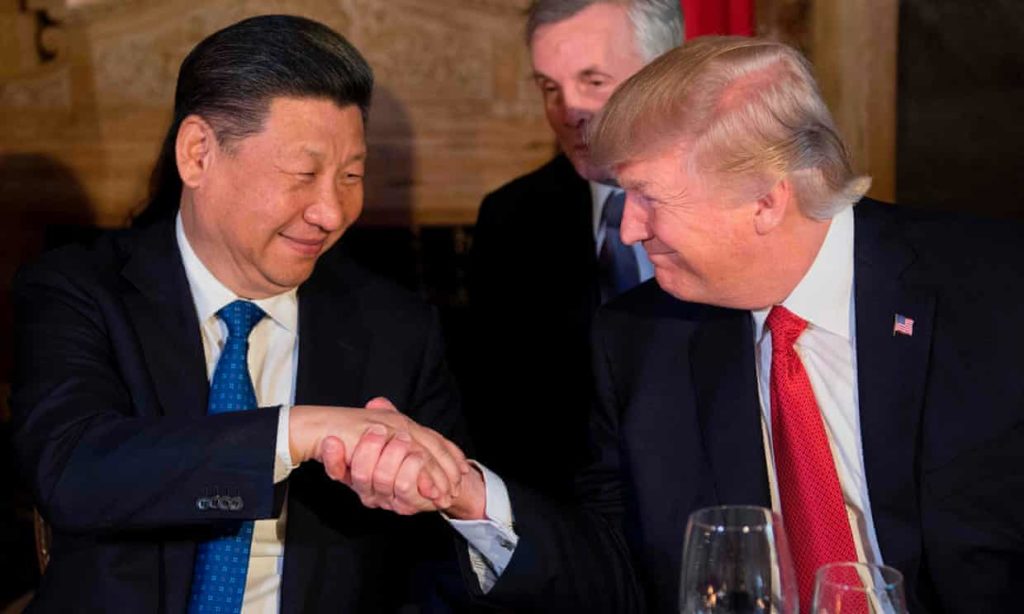 This idiocy flies in the face of the reality of the overt politics of Trump's regime towards the situation in Hong Kong: see for instance, this article published the day after this demo. Moreover, on 14th August, the US commerce secretary said Hong Kong protests are an 'internal matter' – https://www.theguardian.com/us-news/live/2019/aug/14/trump-news-today-live-stacey-abrams-asap-rocky-epstein-latest-updates. And on July 11, " President Donald Trump told Xi Jinping that the US would mute its support for the anti-China protest movement in Hong Kong in exchange for re-opening US-China trade talks, according to a report by the Financial Times (FT)." – http://www.businessinsider.fr/us/trump-xi-jinping-soften-hong-kong-criticism-trade-talks-report-2019-7 Never mind the mealy-mouthed statements of the president – he's president of a country with a slimey history of "betraying" revolts against bureaucratic capitalism (this piece of shit was even totally prepared to abandon women in Afghanistan to the Taliban). See these documents revealing more about George Bush senior's complicity with the mass murderers of Tiananmen Square: http://www.chinafile.com/conversation/other-tiananmen-papers?. Clearly a "sellout" before the fact, giving the green light to Beijing to do whatever it wants to do. As always, any future brutal repression by Beijing will be condemned, but it'll still be business-as-usual, just as Beijing has condemned US cop brutality in the past, particularly racist cop brutality, but it's made no difference other than to pretend that the 2 systems have nothing in common. Realpoltik invariably means the all-mouth cheap talk of fake outrage goes hand in hand with the thumbs-up in practice. More on US links with China and with Hong Kong politicos  here

… and potentially interesting "radicals broke away from the main rally to unleash chaos once again. Smaller groups of protesters forced some MTR stations to close as they vandalised entrances and set fire to one, while police responded with tear gas, baton charges and arrests…The MTR shut down the station, as small groups of radicals began vandalising the entrances, smashing glass panels, painting graffiti on the walls and throwing large potted plants down escalators. One mob piled up wooden barricades at a station entrance and started a large blaze which was later put out by firefighters…. Stranded commuters had to join long lines for ferries to cross the harbour. Protesters then spilled out onto multiple roads in Central, occupying Pedder Street and Des Voeux Road and starting a fire at the junction, as shops pulled down their shutters. But as the riot squad moved in to disperse them, they moved on to Admiralty where there were more confrontations and stand-offs with police in the MTR station. Next they descended on Wan Chai, with more acts of vandalism forcing the MTR to close another station, then continued onwards to Causeway Bay where a large crowd took over Hennessy Road. Night had fallen when police fired multiple rounds of tear gas at protesters from an MTR entrance near the Sogo department store, a major shopping zone. Officers were also seen beating protesters trying to escape up an escalator…Amid the chaos in Causeway Bay, Canto-pop star Aaron Kwok Fu-shing was seen struggling to drive away from the area in his supercar. As the night dragged on, the chaos spread to Mong Kok and Hung Hom. Prince Edward and Mong Kok MTR stations were closed yet again as a big crowd took over the road intersection outside Mong Kok Police Station…The protesters kept retreating every time police charged at them, only to regroup and confront them again. From 9pm, protesters blocked carriageways at Nathan Road near Prince Edward Road West in Mong Kok, briefly paralysing the traffic with barricades made of trash bins and debris. Others hurled hard objects at the police station." Video here
Report on cops' getting court order keeping arrested kids away from their parents and into children's homes "…none of the three had been charged. They were detained for being near a big crowd of protesters outside Sham Shui Po police station, where a brick was thrown – but not by these teens – and laser pens were shone on the wall. The court heard the 15 year old boy was wearing black, the 13 year old girl had a laser pointer and a mask, while the 15 year old girl carried a laser pointer, mask and a bandage in her backpack. "Police did not find weapons in their bags," says Wong, who is concerned the Tuen Mun children's home is preparing space to take in more teenage protesters under the new police tactic."
7/9/19:
Cops use British commanders to organise 'softly softly' riot control against protesters outide police station"…there were British commanders involved tonight. Very clearly we heard them, we saw them speaking with British accents. It appears to me that they have been brought in to better organise the Hong Kong riot police – to bring their experience of riot control in UK cities…to the Hong Kong police to help them out. Now a source told one of our team from the UK consulate that they deny any new addition of police officers here but I'm not sure that that is true and it might well depend on what the definition of 'new' is". The unity of the needs of bourgeois democracy and bureaucratic totalitarianism is now explicit.
Aspects of today's & yesterday's protests "Hong Kong police prevented anti-government protesters from blocking access to the airport on Saturday, but fired tear gas for a second night running in the Chinese-ruled city's densely populated district of Mong Kok in the 14th week of unrest. Police checked for tickets and passports to allow only airline passengers through to the airport to avoid the chaos of last weekend, when activists blocked approach roads, threw debris on to train tracks and trashed the MTR subway station in the nearby new town of Tung Chung. On Friday night hundreds of demonstrators, many masked and dressed in black, attacked MTR metro stations in the Mong Kok district, targeted because of televised scenes of police beating protesters on a metro train on Aug. 31 as they cowered on the floor. Activists, angry that the MTR closed stations to stop protesters from gathering and demanding CCTV footage of the beatings, tore down signs, broke turnstiles, set fires on the street and drew graffiti on walls. .. Protesters gathered again after nightfall on Saturday to be dispersed by tear gas followed by running clashes with police who fired pepper spray. Several arrests were made… "We didn't have the numbers," said one male masked protester who fled from Prince Edward station, pursued by riot police. "We'll be back." There were also clashes at the rail station in Sha Tin, north of the landmark Lion Rock which separates downtown Kowloon from the New Territories bordering mainland China."…Sit-ins at several shopping malls
Report on divisions amongst the ruling class, criticism of Xi emerging "… there is quiet grumbling that his imperious style and authoritarian concentration of power contributed to the government's misreading of the scope of discontent in Hong Kong, which is only growing… The Communist Party's leadership — and very likely Mr. Xi himself — has been surprised by or oblivious to the depth of the animosity… it appeared that there was debate during the annual informal leaders' retreat in Beidaihe, a seaside resort not far from Beijing. Some party leaders called for concessions, while others urged action to bring Hong Kong more directly under the mainland's control, he said. Mr. Cabestan said he believed that "the Chinese leadership is divided on Hong Kong and how to solve the crisis."…The tumult in Hong Kong could pose a risk to Mr. Xi, especially if it exacerbates discontent and discord within the Chinese leadership over other issues. "I think the danger is not that his standing will collapse, but that there is a whole series of slowly unfolding trends that will gradually corrode his position," said Richard McGregor, a senior fellow at the Lowy Institute in Sydney and author of "Xi Jinping: The Backlash."… The silence from officials and in state media about Mrs. Lam's concession suggested that if Mr. Xi's government did approve of the sudden shift, it wanted to stifle public discussion of it in the mainland….Mr. Xi also gave a possible hint of the government's pragmatism. "On matters of principle, not an inch will be yielded," he said, "but on matters of tactics there can be flexibility." We'd already suspected these divisions – as we said here – "… there are bound to be significant differences of opinion, however fearful the reformist wing may be of Xi's moves towards absolute power, overly rigid moves that this current movement must surely make some of the rulers question. We know that democracy is moving closer towards totalitarianism (e.g. Modi, in India, shutting down internet access in Kashmir – https://www.theguardian.com/world/2019/aug/08/kashmir-communications-blackout-is-draconian-says-un-envoy); maybe people should also look at how some sections of totalitarian power are moving towards "democracy", at least as an image of reform necessary to placate those who find an unbending bureaucracy impossible. The structural lines along which the deepening splits are being configured indicate the seriousness and potential irreversability of the antagonisms within HK that the actions of Beijing are driving to breaking point. There are a large number of people in HK who want these splits to be bridged because if they're not they could lead to an EXPLICITLY anti-commodity, anti-hierarchical, anti-economic revolution. Though not the case right now, the desire for economic advance within this system (however much it's a mirage that evaporates as soon as you seem to get close to it) could be the basis for such future reform"
Interesting report about Lam's "peace offering" " Lam seems to suggest that her peace offering, which also includes beefing up the police watchdog with more independent members to look into the force's handling of protests, and engaging experts and academics to study and find solutions to deep-rooted economic and social problems, should be enough as a first step in calming the unrest…. on Wednesday her government would not budge on the remaining demands, but, just three months ago, she had said she would not accede to any of the five demands. … her U-turn has dismayed and angered pro-government lawmakers and supporters who complained they were not consulted in advance and said their credibility had been dented because of their previous open support for Lam to resist all the protesters' demands. An even more interesting question is: why did Beijing suddenly agree to allow Lam to make the symbolic move of formally withdrawing the bill after officials and the state media had been taking an increasingly hardline view towards the protesters over the past month, condemning them as "rioters" and warning signs of "terrorism"?… Hong Kong protesters are most likely to come out in force in the run-up to, and on, National Day to press their remaining demands. …if a televised speech by Xi on Tuesday is any guide, their struggle to achieve those goals will be much harder. In that speech, Xi listed Hong Kong, along with Macau and Taiwan, as one of the challenges threatening the rule of the Communist Party… In the nine-minute speech, Xi used the word "struggle" nearly 60 times, eerily evoking an era that many had assumed was long gone. "Struggle" was the buzzword used so often in the speeches of Mao Zedong "
"Once all struggle is grasped, miracles are possible" – Mao Zedong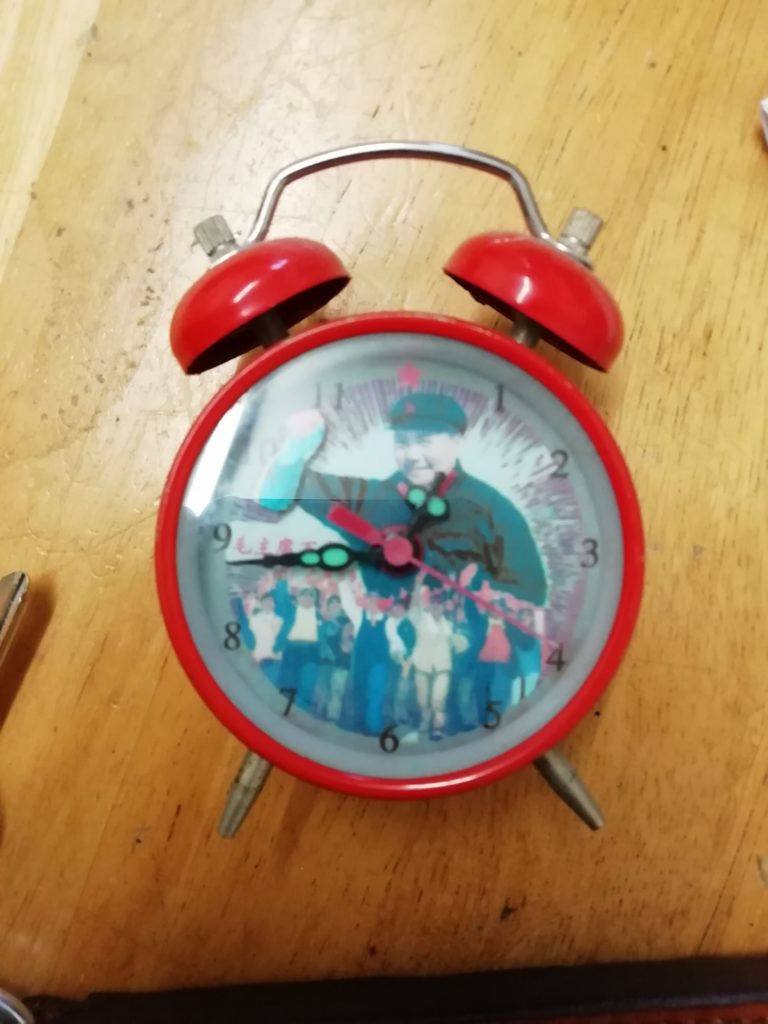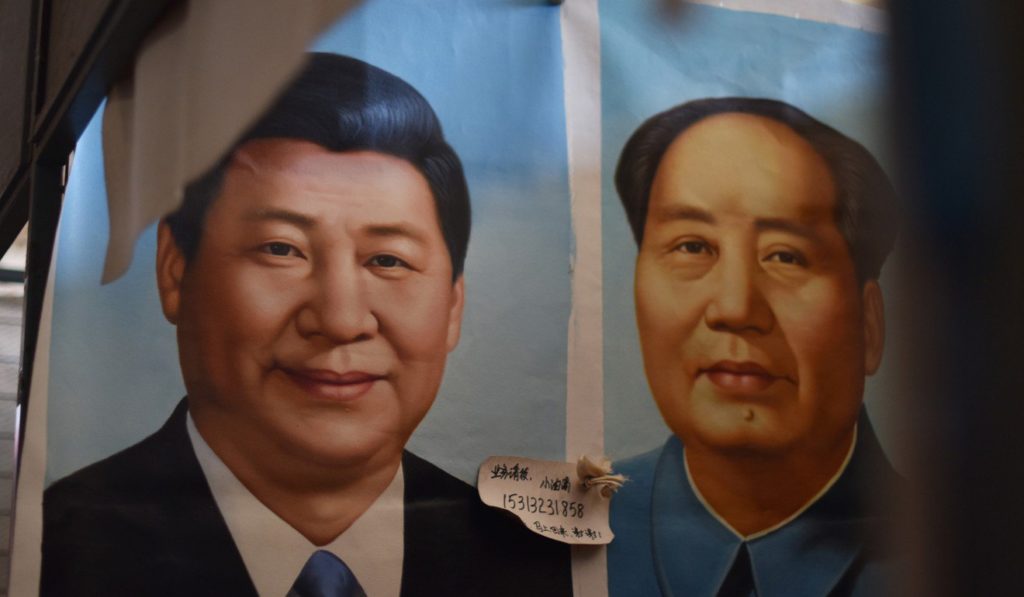 Above:

Xi & Mao – the first the creator of " vocational training camps for the Uighurs", the second the initiator of the "Great Leap Forward" Ironic that so-called anti-Xi radicals in China invoke Mao as their inspiration " Bureaucratic society is the total opposite of proletarian community. Bureaucratic power is based on possession of a nation-state and it must ultimately obey the logic of this reality, in accordance with the particular interests imposed by the level of development of the country it possesses… Up till now the bureaucracy — which must be centralized due to its mode of appropriation of the economy, since it must draw from itself the hierarchical guarantee to all participation in its collective appropriation of the social surplus production — has always made its purges from the top down. The summit of the bureaucracy has to remain fixed, for the whole legitimacy of the system depends on a fixed summit. It must keep its dissensions to itself ... " – here

6/9/19:

Food supplier tries to poison pigs with raw chicken "More than 100 meal boxes sent to Hong Kong police officers on Friday night contained raw chicken, the Post has learned. Officers of the Police Tactical Unit at Sheung Shui Police Station realised that their dinner – chicken pasta – had uncooked meat before anyone consumed it…Police officers and their families often came out to say they were facing online harassment, including cyberbullying and doxxing – in which their sensitive personal information was being leaked on public platforms. Officers have also faced hostility in hospitals. The force suspended round-the-clock services at their posts in two public hospitals after complaining about being verbally abused."

Cops use rubber bullets "Hong Kong police are using rubber bullets to disperse protesters who gathered near a police station in the Mong Kok area…the police waved a black flag, warning that they would resort to tear gas and weapons if the activists did not leave the site….Afterwards, the protesters clashed with police, with the latter having resorted to traumatic weapons. The protesters, in turn, threw bricks at the law enforcement officers. According to police, the activists also smashed road barriers and traffic lights." More here "Hong Kong protesters besieged a police station and a subway stop … About 2,000 angry protesters surrounded the police station in the crowded, working-class district of Mong Kok late Friday for a second straight night, demanding accountability over a violent police raid on the nearby Prince Edward subway station on Aug. 31."

Metro stations attacked "Hundreds of demonstrators, many masked and dressed in black, attacked metro stations on Kowloon peninsula on Friday night, targeted because of televised scenes of police beating protesters on a metro train on Aug. 31 as they cowered on the floor. Activists tore down signs, broke turnstiles, set fires on the street and daubed graffiti on the walls on Friday. "The behavior was outrageous," the government said in a statement….Saturday's planned demonstrations include yet another "stress test" of the airport aiming to disrupt transport links to Chek Lap Kok, built in the dying days of British rule on reclaimed land around a tiny island of the same name and reached by a series of gleaming bridges. The airport announced that only passengers with tickets would be allowed to use the Airport Express train service on Saturday, boarding in downtown Hong Kong. The train would not stop en route, on the Kowloon peninsula. Bus services could also be hit, it said. "

A policeman's lot is not a happy one " Four police groups have written to a school principal to complain about a member of staff who they claim spread hate towards the force and promoted bullying of officers' children. "

Comparison between Hong Kong 2019 and Ukraine 2014 A somewhat spurious comparison/comaprison, but then what can one expect from the BBC, Big Brother Controlfreaks (also a film " Winter on Fire: Ukraine's Fight for Freedom " is having a great success in Hong Kong – see this). The BBC broadcast selects those from both countries who make the comparison because their interest is in reducing this movement to merely the dominant ideology of a struggle for bourgeois democracy. Yet they have very different histories and conditions. The history of the Ukrainian state and its cops is very far from the history of the Hong Kong state and its cops. In the Ukraine, with a brutally violent and repressive history (over a far shorter time than that of the British Empire) – ie Stalinism and its aftermath – the cops remained very brutal even after the fall of the Berlin Wall in 1989. And so the victorious fury against the cops shown in this interesting video of Maidan in Kiev, February 2014 is almost equally violent as them. The insurgents won the battle against the police using tactics which included the following methods: the first lines of street fighters were armed with clubs or iron bars, protected by shields and helmets. This heavy infantry attacked the cops. From behind their backs and flanks, other fighters rained stones and Molotov cocktails on the police. The specialised riot cops fled.

But whilst the cops have started getting very violent in Hong Kong, they have yet to kill anyone, unlike in Kiev, Ukraine 2014 – partly because their history is hardly similar: "In 1956, 1966 and 1967… the Hong Kong police force adopted an increasingly paramilitary character. Following the 1967 riots, however, the rule of law, human rights and liberalism became the touchstone of government legitimacy. From the 1970s onwards, it engaged in a swathe of welfare, educational, and legal reforms designed to rebuild links with the community and trust in the police…. the strategy worked. Hong Kong came to be regarded as a stable, peaceful, prosperous and orderly society, its 30,000-strong police force a trusted and friendly guardian." – here. Obviously this is liberal ideology, but it's indicative of very different strategies. And indicative of very different possibilities for different capitalist systems – Hong Kong being far richer than the Ukraine, and so tending towards having a greater margin of strategies for both the cops and other aspects of society.

By the way, according to a Russian I know a bit (who also supplied me with some of the infromation above), the notion that what happened back in 2014 was down to fascists is in large measure a myth, hyped up partly by the efforts of Western leftists but, to an incomparably far greater extent, a myth created by Russian propaganda. The following, comes from him, but I take full responsibility for it partly because I've re-written it for reasons of comprehension and added a bit to it also :

1. The absolute majority of participants in the Maidan Revolution were not far-right.

2. The absolute majority of participants in the Maidan militia who fought with cops were not far-right.

3. Fascists in Maidan DID attack an anarchist pro-migrant tent so, although they were a minority they still had some miserable influence. Plus they recuperated Makhno into a nationalist hero, though the state had already done this by printing money with a picture of him.

4. In the elections after Maidan, right-wing groups (Freedom and the Right sector) received together about 1.5% of the vote, that is a great deal less than the far-right in the West get in elections

5. During the Maidan revolution the "Right sector" group in some cases acted as initiators in skirmishes and fights with the cops. In this sense, its role was significant great. But it's doubtful that they were fascists. Speaking generally, the term "fascist" needs serious clarification and it is often nothing more than a form of insult. In reality, the Right sector is a Republican nationalist and conservative group, whose views are comparable with Irish Republican nationalists (IRA and others). 6. In the last elections in Ukraine a non-fascist Jew – Vladimir Zelensky, protege of the Jewish oligarch Kolomoisky – won with 75% of the vote. This would be completely impossible in Russia, where the population is much more xenophobic than in Ukraine. Moreover, Zelensky acted as a supporter of negotiations with Russia and with pro-Russian separatists, and as an opponent of the war. The nationalists criticized Zelinsky. By the way, one of the leaders of the Right sector nationalists, Borislav Bereza, is also a Jew, though not a fascist. The problem with the Ukraine and the Maidan revolution was not fascists or "Nazis". Ukraine is an ordinary bourgeois-democratic country today, and the Maidan revolution has restored a democratic system, which Russia and the pro-Russian President Yanukovich tried to destroy. Yanukovych's decrees of January 16, 2014 destroyed the system of freedom of Assembly and press in Ukraine, and it was Maidan that stopped it. The ensuing war between Pro-Kremlin and Pro-Russian separatists and Russian troops on the one hand, and Ukrainian troops on the other, was not caused by ethnic repression. Although Ukrainian leaders are constantly reinforcing the importance of the Ukrainian language, Russian is taught in all or most schools in Ukraine, and the vast majority of people in Kiev and most other cities, rather speak Russian than Ukrainian. Sure, we can talk about a certain policy of language discrimination in Ukraine, but it is not even close to the brutal policy of ethnic cleansing in countries such as Serbia, Croatia or Israel. The problem of the Maidan revolution is not "fascism". The problem is that this revolution only prevented the scenario of creating a political dictatorship like Russia or Belarus. But at the same time living conditions are shitty, huge economic problems continue, as does incredible corruption. And there is almost no social struggle at the grassroots – workers do not fight in their work situation. As a result, the population is profoundly disappointed with the results of the Maidan movement, and many say that they would prefer Putin because Russia has higher pensions. The majority of Ukrainians experienced a great disappointment in the results of the bourgeois-democratic revolution whilst at the same time were not capable of social struggle.

However, we should resist making equivalents between very different situations and histories, and besides, to try to influence people not to repeat history (and not repeat our own failures), clarifying what is similar and what is different can contribute to such a desire. The massive repression of class consciousness over 50 years of revolution defeated by massive counter-revolution is essentially linked to the massive defeats of the traditional working class and its communities in all but the poorest countries. It's not that these defeats are definitive, but we're in a fundamentally different epoch and both theoretically and practically this difference has to be clarified and confronted. A semi-nostalgia for a bygone age is useless. The tension between a more radical past, when the working class also existed geographically in communities that allowed a more reflective stance towards struggle as well as day-to-day solidarity, and a very atomised, confused and confusing present in which community tends to only exist in moments of upheaval in direct struggle with the state and the bosses (and thus is far more colonised by dominant ideologies than past communities of struggle), involves unraveling a complexity that has probably never existed before. Hong Kong is a good example of this: people largely work in different constantly changing individualised time-zones. Yet nevertheless a community of struggle is beginning to evolve. Even if, in terms of its spoken or written perspectives, relatively few participants have yet to break with dominant ideologies and false choices, judging movements only on their explicit ideas – and only on those the media give most publicity to – abandons the terrain of struggle to our enemies with the cop-out reason that "it's all too complex". Complexity cannot be unravelled in one fell swoop – progress takes time, just as one's own ideas and desires do (and have done). Unfortunately those who want to over-emphasise one side of the contradiction ( and ignore the other side) will either be excessively positive towards the HK movement, excessively tolerant towards its weaknesses, or excessively negative, arrogantly ignoring its strengths because of its weaknesses. In the struggle for liberation – for self realisation & expression, for communication & participation, in resistance to isolation, imposed passivity, silence & humiliation – it's a narrow course between the frying pan of grumpy pessimism and the fire of naive wide-eyed optimism.

Report on protestors' slang Much of it intended to avoid prosecution or detection by the state, though this report (which is tantamount to revealing anti-state secrets) is very flippant about it – e.g. this quote from a linguistics professor: "If [protestors] talk formally all the time, I suspect the movement would soon become tiresome", projecting his own tiresomely formal tak onto protestors.

Pointless tactic suggested by the more legal-minded protesters

More human chains See 23/8/19 for a critique of this symbolic action.

5/9/19:

Pupils and students accuse management of restricting right to free expression " The strike action also reiterated students' demands that pro-establishment lawmaker Junius Ho Kwan-yiu be removed from the university council, after he was seen shaking hands with the men suspected of involvement in the violent attack at Yuen Long MTR station."

Lam says heavy repression is coming, that the practical critique of normal life must stop Now there's a surprise. The question now, as always, is what form will this repression take? I suspect the state is still trying to work it out, but it'll almost certainly involve something subtler than the sledgehammer of another Tiananmen Square, something that intensifes divisions that already exist between those who prefer symbolic protest (such as the human chain demos that are now spreading to high school students) and those who fight to win. Probably they'll target the most radical sections as they gather increasing information about them, arrest them, and either disappear them or throw the book at them. Plus all the usual censorship, even though this won't be an easy task for the state. Also, if they use troops, rather than mainly cops or troops dressed as cops (in the UK miners strike of 1984-5, a few 'cops' were apparently army soldiers), they'll be using troops from the mainland who were recently replaced at the People's Liberation Army garrison in Hong Kong because they're less informed and more loyal to the state, ones less open to attempts to incite them to mutiny . See also this "The garrison of China's People's Liberation Army stationed in central Hong Kong was recently reinforced and the People's Armed Police has been seen massing and drilling just over the border in Shenzhen. … in 1956, 1966 and 1967… the Hong Kong police force adopted an increasingly paramilitary character. Following the 1967 riots, however, the rule of law, human rights and liberalism became the touchstone of government legitimacy. From the 1970s onwards, it engaged in a swathe of welfare, educational, and legal reforms designed to rebuild links with the community and trust in the police. As I've outlined in my own research, the strategy worked. Hong Kong came to be regarded as a stable, peaceful, prosperous and orderly society, its 30,000-strong police force a trusted and friendly guardian." Though clearly not by everyone: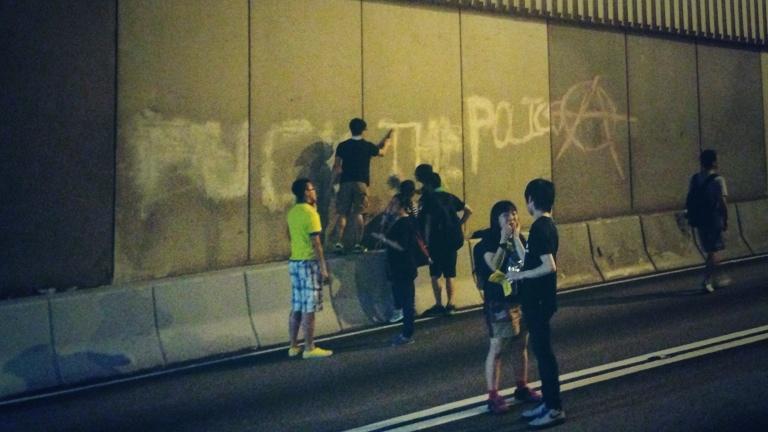 Barricades at police station just shortly after Lam's lame bill withdrawal " Just hours after Wednesday's bill withdrawal, dozens shouted slogans and set up makeshift barricades outside a police station in the Mong Kok district demanding Lam meet all of their political demands. On Thursday morning, students from several secondary schools formed human chains outside their schools to protest against recent police brutality. "
Global shares mostly higher Thursday amid the potential easing of political tensions in Hong Kong but Hong Kong shares drop and Fitch (international credit rating racket) has downgraded HK, in response to which the state has launched this: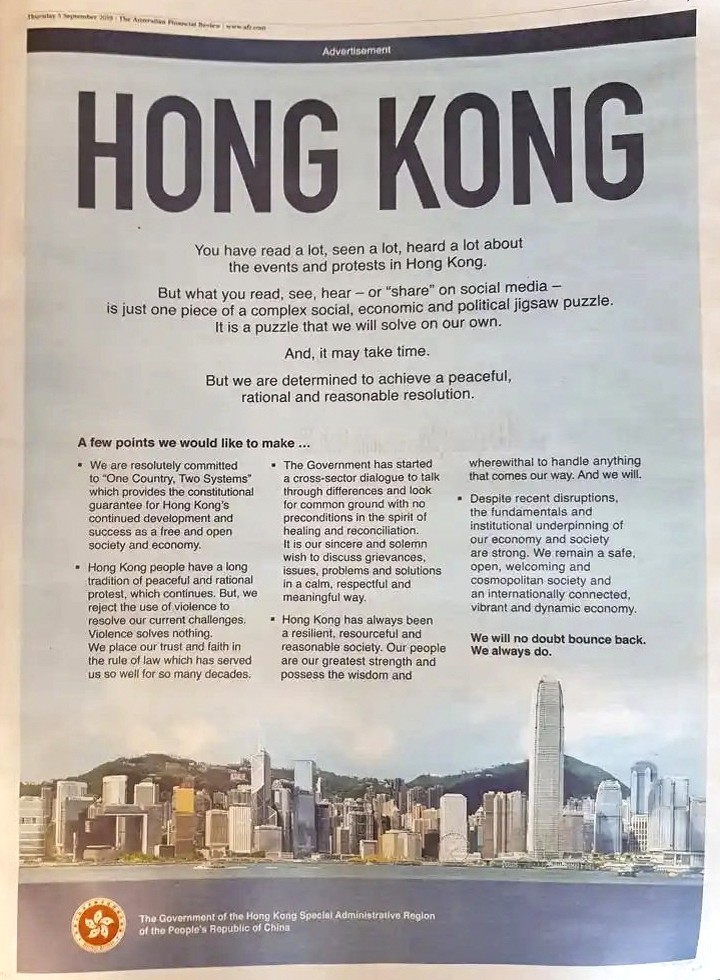 4/9/19:
Lam tries to divide the opposition by conceding definitive withdrawal of extradition bill Doubtful this will work as the movement is now also about cop brutality and releasing those arrested etc., though this will probably make the most passive Hong Kongers put pressure on protesters to stop, saying "you've won". More here "This won't appease the protesters…In any kind of time, people will find something they can get angry about."…"Some of those guys may change their minds, maybe, but just a minority. Some of them just want to create trouble and they will continue to do so." "Too little, too late," said Joshua Wong…Hong Kong's benchmark Hang Seng Index .HSI jumped after the report of the bill's imminent withdrawal, trading up about 4%. The property index also jumped. …The protesters' other four demands are: the retraction of the word "riot" to describe rallies, the release of all arrested demonstrators, an independent inquiry into the police perceived brutality and the right for Hong Kong people to democratically choose their own leaders." And here " even some of Lam's allies have publicly said that the withdrawal was too little, too late. "
More clashes Hong Kong children drown out Chinese national anthem with "Les Miserables" song
"Do you hear the people sing? Singing a song of angry men? It is the music of a people who will not be slaves again! When the beating of your heart echoes the beating of the drums there is a life about to start when tomorrow comes! …Beyond the barricade is there a world you long to see? Then join in the fight that will give you the right to be free! Will you give all you can give…Some will fall and some will live. Will you stand up and take your chance?…For the wretched of the earth there's a flame that never dies …" Much of this song is religious and abstractly optimistic, but what can one expect from a mainstream musical? Still, diverting it for a real-life situation is powerful. In Colombia University in 1968, with the cops surrounding the campus, students blared out through loudspeakers, the Beatles' song "Piggies"; in Detroit in 1967 rioters played The Doors' "Light my fire" as the city burnt…
China Hang Seng index and stocks rise as Beijing declares right to declare state of emergency. More here. Though information is contradictory (see this , this and this ), possibly reflecting the desire for a crack down on the part of most of the world's capitalists and investors conflicting with the fear that this movement may become contagious – and certainly not just amongst the Chinese. As for the probable coming state of emergency, provisions for this have existed for almost 100 years – the city's Emergency Regulations Ordinance introduced by the British in 1922 for use in case of "public danger". Amongst its various powers, it allows the state to control all trade and production, censor everything including maps, expropriate personal property, force people into specific forms of work, deport whoever they consider a danger as well as impose life imprisonement sentences for those contravening different aspects of the ordinance. The future propaganda effect of the use of this ordinance may well be contradictory. On the one hand , it'd undermine and at least embarrass those who wave the British flag and the UK bourgeoisie's apparent opposition to the Chinese ruling bureaucracy; on the other hand, it'd confuse Beijing's propaganda, much of which talks of the undemocratic nature of past British rule. Not that any wing of capital has ever been concerned about their contradictory discourse.
Fat-washed cocktails are taking off in Hong Kong "It is a modern classic, and was considered revolutionary when introduced. It has influenced countless imitations – some more successful than others…."It's a mixture of old and new," says Raphael Meyer, bar manager at Mr Brown, in Wan Cha… "The original method came from a long time ago… it's not that hard to master, requires no complicated equipment… it's distinctly moreish." :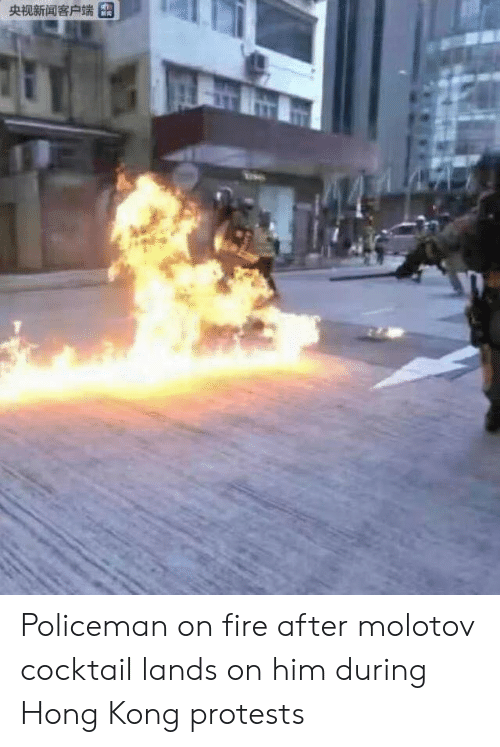 3/9/19:
Tech-savvy youth find possible way of bypassing anticipated internet shutdown following potential declaration of state of emergency "Lam has left open the possibility of shutting off internet access. Doing so would stymie protestors' organizational efforts and could stanch the flow of information from the region. In response to the potential threat, protestors have begun using mesh networking technologies. These services rely on Bluetooth, allowing users to communicate through a network of devices that are linked locally, rather than over an internet connection. These types of connections are often called peer-to-peer networks… an app called Bridgefy—available for free on iOS and Android—has soared in popularity. "We've seen more than 60,000 app installations in just the past seven days, most of them from Hong Kong," Bridgefy CEO Jorge Rios told Forbes Monday (Sept. 2). "People are using it to organize themselves and to stay safe, without having to depend on an internet connection." Rios also said the app created minimal danger for users, "with there being very little risk of messages being read by unwanted eyes." However, computer security expert Alan Woodward, a professor at the University of Surrey, threw cold water on that claim. "With any peer-to-peer network, if you have the know-how, you can sit at central points of it and monitor which device is talking to which device and this metadata can tell you who is involved in chats," Woodward told BBC…. "The authorities might not be able to listen in quite so easily but I suspect that they will have the means of doing it." Rios denied Woodward's assertions. The Bridgefy CEO said he cannot divulge whether Hong Kong users are primarily using direct messages (which are encrypted) or public broadcasting (which is not). He also told Quartz it's "highly unlikely but not impossible" for Hong Kong's government to trace messages to individual users by monitoring the public broadcast channel. Nonetheless, Rios said, "We urge users to exercise caution." Despite potential shortcomings, Bridgefy exemplifies the tools Hong Kong protestors have at their disposal, even if the government blocks internet service providers. "
2nd day of class boycotts "Confucian Tai Shing Ho Kwok Pui Chun College made headlines on Monday when its principal, Leung Chau-wan, was heard saying that she would report the number of students participating in the class boycott to the Education Bureau. According to a recording leaked online, Leung defended the decision to students, saying that she was following government guidelines and that "every school does it." The school also arranged for students who chose to boycott classes to stay in the lecture hall, which was criticised by students as being an unfair restriction. "It's not that I didn't arrange a location for you. But you say, you want a specific place… This isn't your freedom, you never had it, why do you think you have it now?" Leung was heard saying. A younger retorted: "So we don't have freedom?" Leung replied: "You have freedom. You just don't have absolute freedom. If you want freedom, then the only thing you can do is not to be a student here." On Monday evening, large crowds surrounded the school and demanded an explanation from the principal and the staff. Police officers tried to use a warning flag to disperse the crowds, but left after they were booed."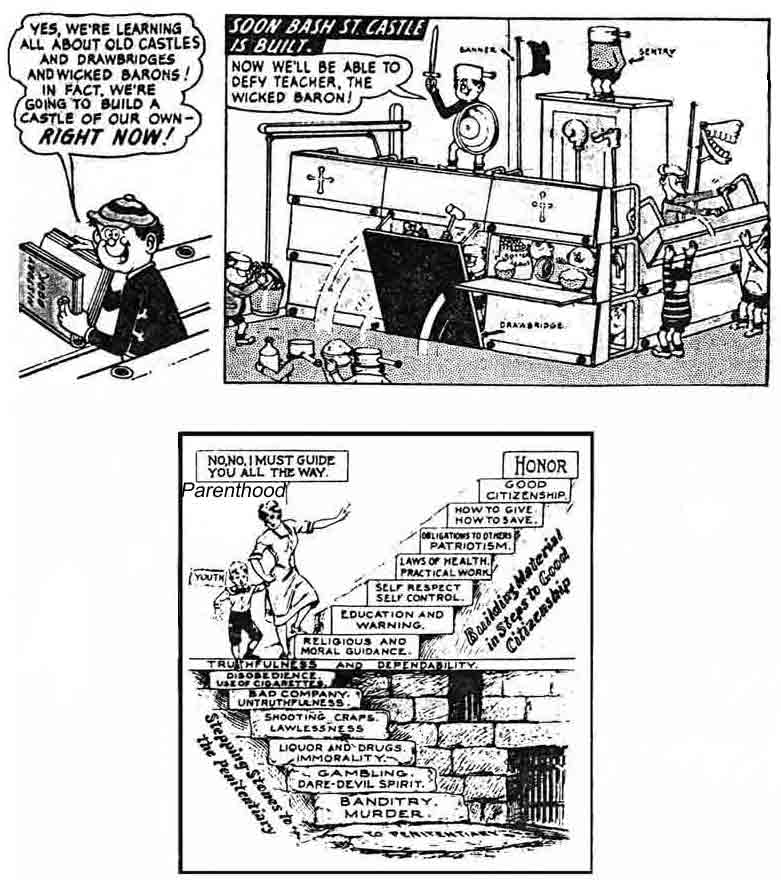 Carrie Lam says there are no plans to send the military to Hong Kong as protests continue Almost invariably, when politicians talk of such things it's the opposite of the truth. "All warfare is based on deception. Hence, when we are able to attack, we must seem unable; when using our forces, we must appear inactive; when we are near, we must make the enemy believe we are far away; when far away, we must make him believe we are near." – Sun Tzu, 'The Art of War'.
Splits among the ruling class begin to reveal themelves "The head of Hong Kong Court Prosecutors Association has reportedly taken the extraordinary step of accusing the police of lying, potentially opening a unprecedented rift in the legal and security establishment…According to government broadcaster RTHK, the chairman of the association, William Wong…said that "No court or reasonable jury properly directed would believe what police said" and, according to RTHK, added that police had also lied in "recent months." He then called on the justice minister to ensure that the police maintained "honesty in doing their job." Probably an attempt on the part of the more refomist wing to clutch back some rapidly dwindling credibility following disillusionment on the part of increasing numbers in the judicial system.
Hundreds of billions of dollars wiped off Hong Kong's stock exchange.
Report on repression of support for Hong Kong movement on mainland
2/9/19:
Massive attack on the means of transporting people-as-wage-slaves -&-consumer-slaves/people-as-commodities " Masked groups this Monday blocked Hong Kong transport services, affecting the first day of the new school year… several railway stations have been blocked and vandalized, leading to suspended and delayed services. Other railway stations remained closed due to the destruction of their facilities and equipment during the violent anti-government riots on Saturday and Sunday, when all public gatherings were banned in an effort to safeguard peace. According to an official report, 32 railway stations were destroyed in the last 72 hours, that is, one third of the total in the city. " Probably as revenge for the vicious attack by cops on the metro the day before. Though this is a pro-Beijing, Cuban state propaganda media, so, even though this would seem like an encouraging development, maybe take all this with a pinch of salt.
Schools and universities begin boycott of classes on 1st day of term "… riot police patrolled stations of the city's mass transit railway network as protesters blocked train doors from closing, causing delays and throwing morning rush hour into chaos. Police were seen arresting at least one group of protesters. On the first day of the new school year, secondary and university students began a school boycott…. Monday's class boycott was accompanied by a call for a general strike. " More here.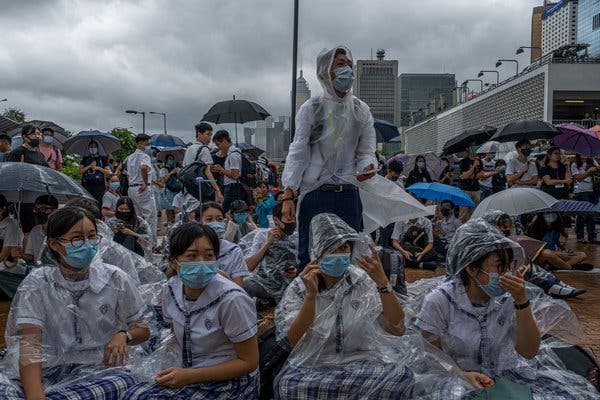 New school uniform: "The school for the oppressed is a revolution" (high school student pamphlet, Soweto, South Africa, June 1976)
State response to this here "… it's a common value in society and also among the education sector that schools should not be used as places for raising political demands or trying to exercise pressure on the Government on political issues. We would like to keep schools as a calm, peaceful and orderly place for students to study. In the past few weeks, we have been liaising and also discussing with different stakeholders in the sector with the purpose, or with the objective, of how we could ensure that the school would be operated as normal as far as possible."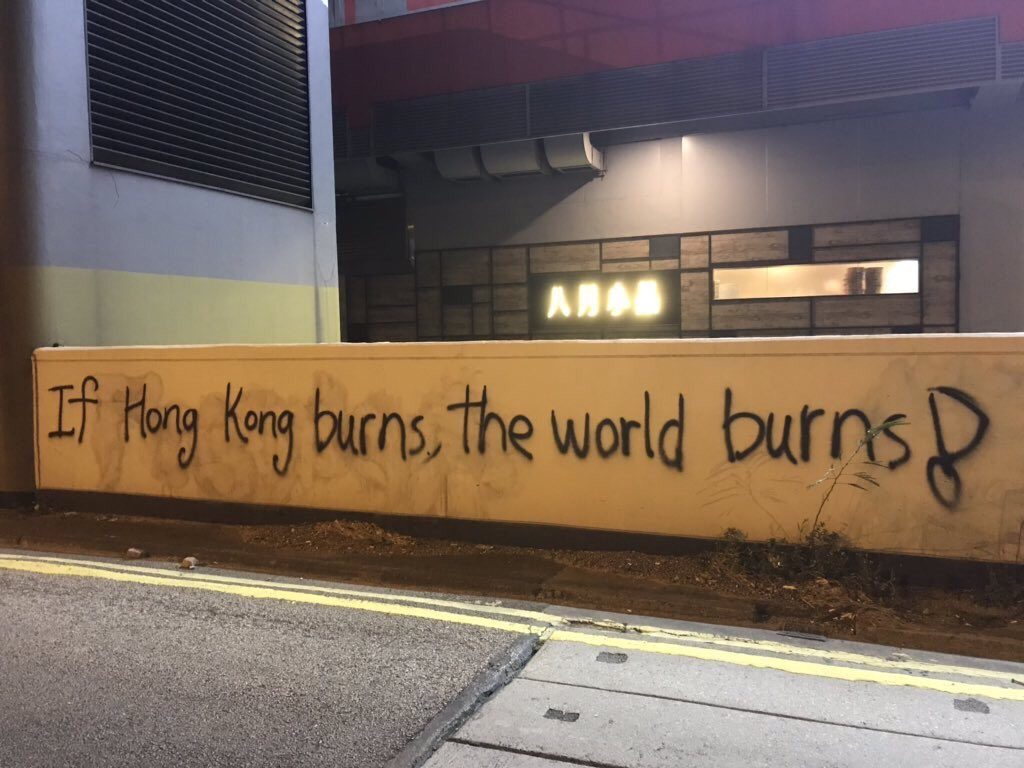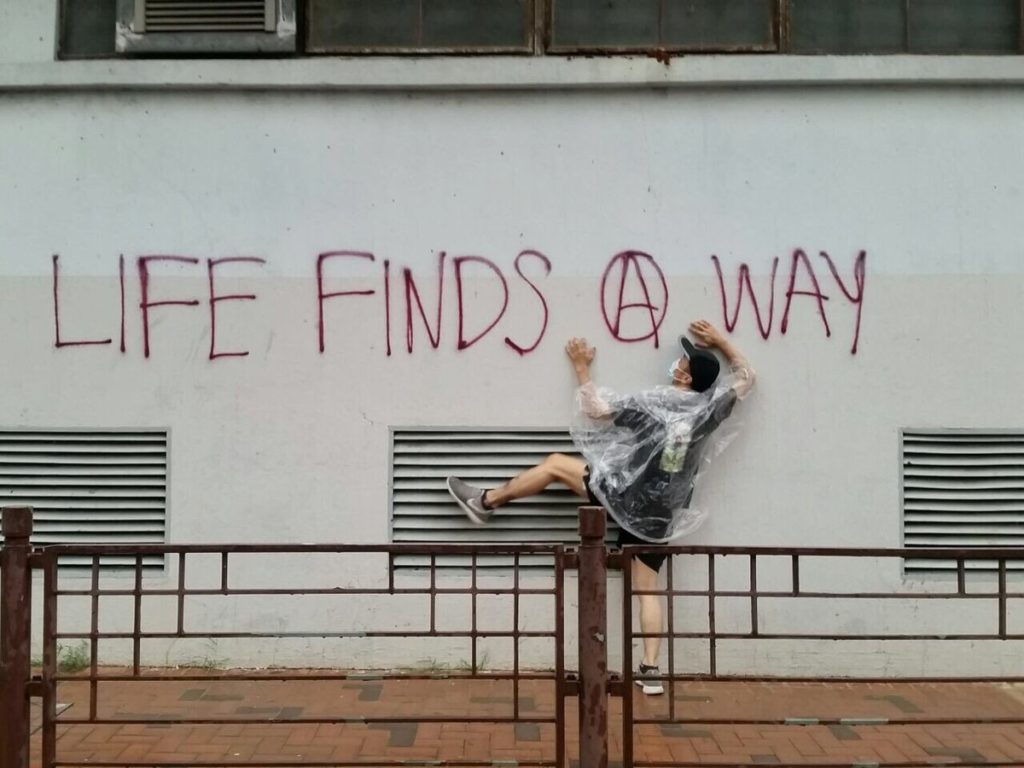 Video here of cops getting wind of their own medicine: police throwing caution to the wind as they sprinkle themselves with pepper spray and a wind of change blows it back into them. Clearly they need a weatherman to know which way… "An estimated 40,000 protesters attended a rally in Tamar Park earlier today to support a two-day strike. At least 30,000 students from 200 schools were said to have joined the boycott. 157 people as young as 13 were arrested over the weekend and 16 of them have been charged with rioting"
Court reverses ban on pro-democracy politician's right to stand in election This seems to indicate divisons in the HK ruling class between the compromisers (ie those willing to allow the appearance of greater political choice) and the out-and-out pro-Beijing repressers of even the wafer-thin freedom that demockracies permit. Both sides want to repress the "hot-heads" (mainly the young doing the most radical actions), but how to do that, how to divide the movement, in order to sell the repression is a careful balancing act.
Carrie Lam says she would quit if she could, fears her ability to resolve crisis now 'very limited'
1/9/19:
Protesters take over shopping complex, improve a railway station & Chinese flag, after attempt to block airport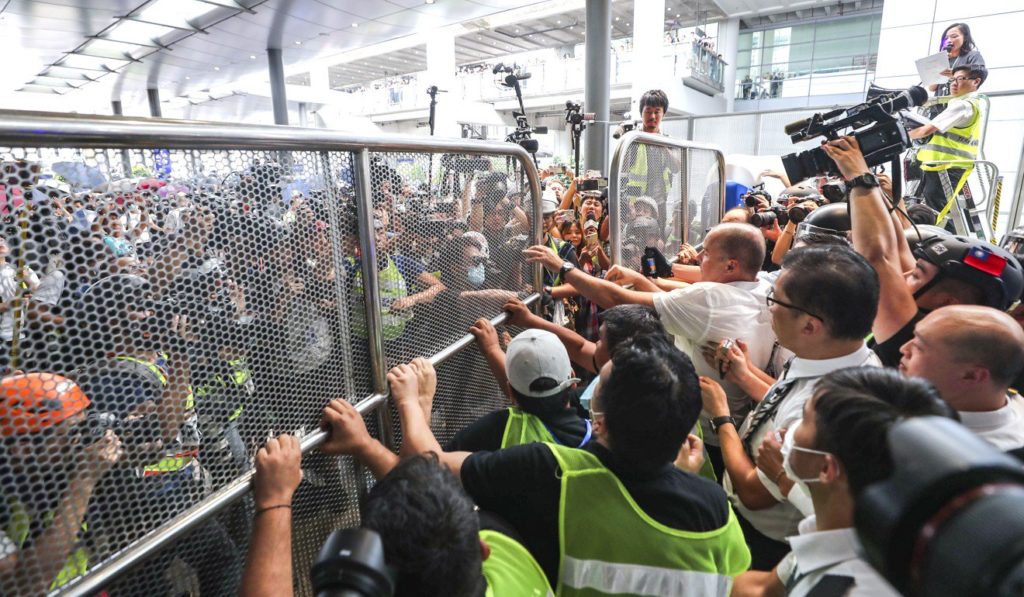 "Protesters built barricades out of plastic traffic barriers and metal fences zip-tied together. Some carried metal and plastic poles and many wore gas masks and helmets as they braced for clashes with police and likely arrest. One group was seen burning a Chinese flag and others set alight a barricade made out of dried branches and plastic barriers. Traffic authorities shut down a railway line from Tung Chung after protesters smashed windows in a control room and used an emergency fire hose to flood the station, setting off a fire alarm." More here "Though Sunday's demonstration was smaller than Saturday's, police once again escalated their violent tactics, at one point seeming to indiscriminately beat down young people traveling on the city's public transit on suspicion that they might be traveling to join the protest….Protest leaders called on supporters to overwhelm roads and rail links to the airport on Sunday and Monday to try and cause mass cancellations of flights like they did two weeks ago…They were met by an army of riot police, who forced them to retreat to Tung Chung, where many demonstrators took refuge in the local MTR station. Some protesters tried to set up barricades to stop the advancing riot police, leading to scuffles that have become all too familiar at this point in the protest movement… After leaving the airport, protesters gathered in Tung Chung, where the MTR station was trashed during scuffles with police, and barricades were set on fire. Protesters also gathered at Citygate mall. Many ended up stranded on Lantau Island as police also shut down the Tung Chung MTR line after claiming it was "vandalized" by protesters. With no access to public transportation, thousands of people resorted to walking on the expressway. Throughout the day, friendly motorists gave protesters rides from the airport and Tung Chung back to more urban areas of Hong Kong. …At the Tung Chung MTR station, protesters smashed turnstiles and other equipment, while spray painting slogans like "Communist Party Railway" on the walls. A wave of anger has been directed at MTR over its decision to allow Hong Kong police to board trains and harass protesters. …In a truly bizarre incident that appeared to confirm reports of local thugs working with Beijing to scare off protesters, a man in a white shirt was reportedly seen chasing protesters with a long knife…Videos shared on social media Sunday only added to the outrage, as they showed police in helmets and gas masks beating pedestrians and riders inside a train in Prince Edward station…demonstrators turned out in smaller numbers on Sunday after police banned a planned rally and march… A few thousand protesters occupied Harcourt Road, a major east-west highway near Admiralty. As they did on Saturday, protesters chucked bricks and Molotov cocktails at police, while police hammered the crowd with blue-dyed water shot from water cannons….The increasingly violent nature of the protests has led to a spike in hospitalizations. According to Hong Kong's Hospital Authority, 41 people were hospitalized on Saturday, with 5 men still in critical condition as of Sunday evening. "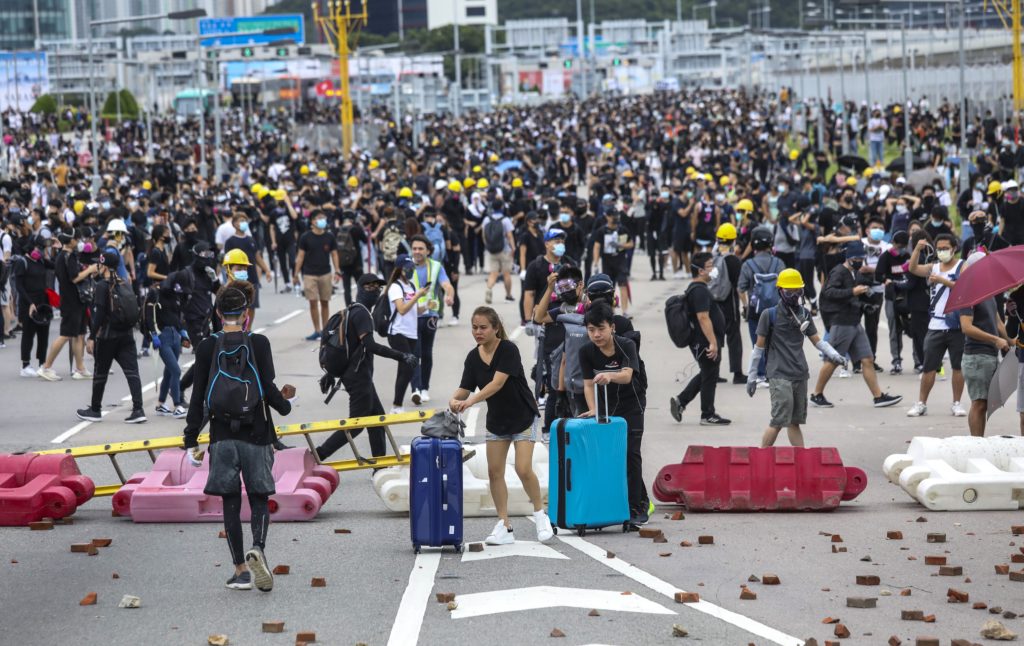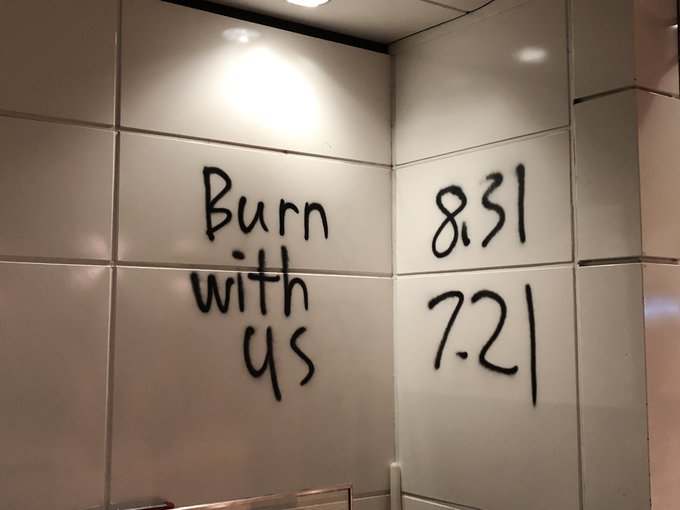 For technical reasons, the chronology for august 2019 back to april 2011 has been placed separately here