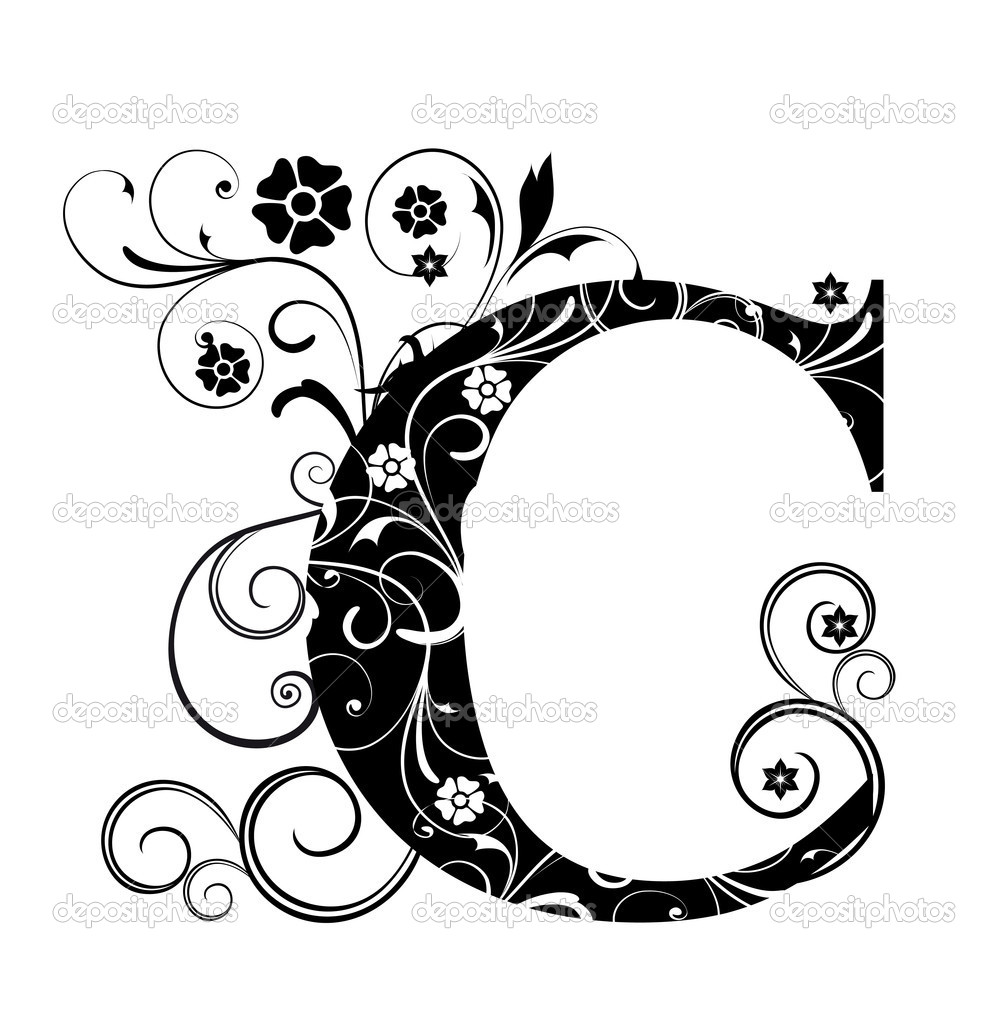 Cambodia, Phnom Penh: garment workers in   clashes with cops; rocks thrown, cop vehicle burnt; woman killed (more here) 12/11/13
Cambodia: official garment workers' strike demands doubling of wages (more here and here) "…Claiming the factories had been hit by illegal strikes and violent actions, the group said owners had been left with "no other option but to close."…At least 30,000 workers joined marches and road blocks Monday" 31/12/13
Canada, Montreal: Ministry of Public Insecurity vehicles attacked 3/11/13
Canada, New Brunswick: First Nation elders backing off from anti-fracking struggle 6/11/13
Canada: Cornwall bridge between Canada and US briefly closed by anti-fracking demo 9/11/13
Canada, Ottawa: bank firebombed in protest against its involvement in theft of indigenous land (video by protesters) 19/11/13
Canada, Vancouver: shop selling Bangladeshi clothes occupied in protest against sweatshop labour  25/11/13
Canada, New Brunswick: rocks thrown at cops during  anti-shale gas demo blocking highway for several hours (see also this) 29/11/13
Canada, Quebec: protesters occupy Minister of Education's office…but unfortunately without a single critique of the form and content of what passes for education 10/12/13
Chile: 3 week garbage collectors' strike now reaching most of Chile's municipalities 7/11/13
Chile, Malleco: forestry helicopter burnt out, cop attacked in movement of  indigenous to protect their land against commodification 31/12/13
China, Kashgar: riot in Muslim area presented as "terrorism" by the state; 2 cops & 14 rioters killed 15/12/13
 Canada
26th March 2015:
Canada, Quebec: another confrontation between cops and students on anti-austerity march (videohere)
24/3/15:
Canada, Montreal: clashes with cops on illegal demo during the night initiated by leftist and ultra-leftist students "On the stroke of 9 pm, the protesters chanted the slogan "The streets are ours," to the sound of a helicopter. Already the march had been declared illegal. They then blocked Sainte-Catherine Street. …Some protesters took street materials like cones, blocking René-Lévesque Boulevard to motorists. Several others wore masks despite the P-6 regulation prohibiting them during a demonstration….Firecrackers and fireworks were launched into the air. …It only took 25 minutes before we witnessed the first confrontation between protesters and police. They  attempted to intercept a small group, leading to immediate anger by  others who responded by throwing projectiles against the forces of order. The smell of gas filled the air …….A number of police vehicles were vandalized.. A window of a branch of the CIBC was shattered by vandals much to the disapproval of the majority of protesters who yelled, "Oh No! No!"….Other confrontations took place while police used pepper spray against a small group. Protesters tried to come to their rescue by throwing projectiles. A loud explosion was heard near police." (report in English here, video here)
23/3/15:
Canada, Montreal: students go on social strike against austerity, cutbacks etc.; cops get heavy "Approximately 140,000 students will be asked to vote on strike action over the next few days." …demo declared illegal
Chad
17/3/15:
Chad, N'Djamena: 11 cops arrested for torturing youths as  high school and uni student movement sparked off by motorbike helmet law continues "The students took to the streets Monday to protest against a new regulation requiring motorcyclists to wear helmets. The demonstration was brutally suppressed by the security forces that have caused three deaths among the protesters…The police and gendarmerie in particular made use of tear gas against protesters who had set fire to some vehicles and blocked access to several schools in the capital…….In N'Djamena, the government decided to close schools and universities "until further notice" See also entries for 9/3/15 and 4/3/15 for further info on this movement.
9/3/15:
Chad, N'Djamena: schools and universities closed by government as riots sparked by government helmet laws continue See also this "Angry young Chadians took to the streets of the capital of N'Djamena in masses this week, blocking roads and targeting police officers, prompting the police to launch tear gas into the crowds. The violence killed at least three and forced authorities to shut down all schools and universities in the city…. The cause was …a new law requiring Chadian motorcyclists and their passengers to wear helmets. That's a big deal in Chad, where motorcycles are one of the most common and affordable forms of transportation and also double as taxis that sometimes carry as many as five people. …The students who launched the protests would be disproportionately impacted by the new law because many depend on motorcycles to transport them to class….the BBC reports that the cost of helmets has more than tripled this week, putting them even further out of reach for the average Chadian."
4/3/15:
Chad, N'Djamena: 2 cops killed as high school students from 4 areas use demonstrations against compulsory wearing of helmets for motorcyclists as pretext for more general attack on government  "…students have developed an unusual strategy to resist tear gas thrown by the police. They have wet their school uniforms to cover their faces to avoid tear gas. The fighting lasted for about an hour. Some parents have joined the students, further complicating the situation."More here "Since Sunday, March 1st, police officers are being ambushed on the main streets of the capital … Hundreds of motorcycles were seized by police. …On Monday morning, motorcyclist students who have had their bikes confiscated, began to protest against the government's decision in the form of spontaneous demonstrations in several high schools in the capital. The GMIP riot police intervened brutally; according to Alwihda, many students were seriously injured following police violence and admitted to hospitals in the capital." This movement follows the killing of 3 high school students and a motorcyclist (and a cop) at the end of January, when there was a demonstration against changes in regulations related to the Baccalaureat (equivalent of British A Levels). (see here)
Chile
24/3/15:
Chile, Valparaiso: students erect barricades outside university, cops arrive with water cannon and gas
23/3/15:
Chile: demonstrators set fires and barricade roads against fishing quota law favoring big companies (video)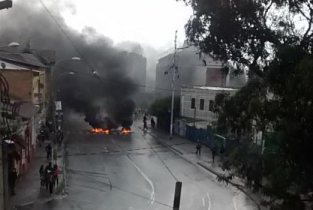 19/3/15:
Chile, Santiago: burning barricades and shots fired at cops after youth is killed by cop in civilian clothes
6/1/15:
Chile, Santiago: indigenous Mapuche clash with cops on anniversary of guy killed by cops in 2008
12/12/14:
Chile: several coastal towns have anti-government riots over fishing quotas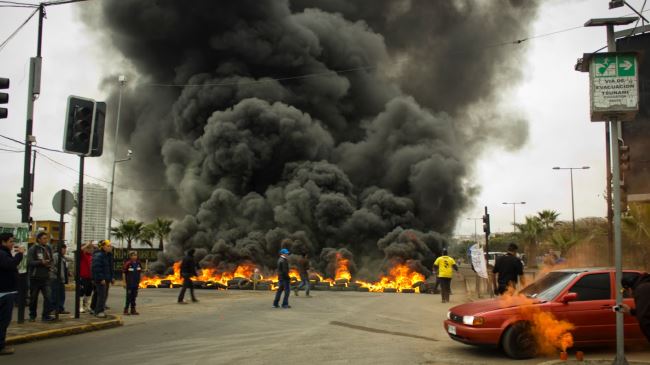 "…a number of fishermen blocked a main road to the airport in the city of Temuco in Cautín province. Police fired teargas and rubber bullets to disperse the protesters. Several people were injured. The demonstrators overturned a police car and put tires on fire to avoid the smell of teargas. "
11/12/14:
Chile, Santiago: rioting, barricades erected, cops confronted and 2 buses burnt in memory of girl who died attempting to rob bank a year ago today
China
20/3/15:
China, Guizhou: say what you will school dinners make you ill – school students riot against poisonous food "Thousands of disgruntled students smashed up their high school campus in the southwestern Chinese province of Guizhou in the early hours of Friday morning after an outbreak of food poisoning made hundreds of them sick. Students at Guizhou's Puding County No. 1 High School ran riot through their dormitories, smashing windows and prompting China's ruling Communist Party county leaders to rush to the school to deal with the incident. ….Social media posts said 3,000 students at the high school's Hengshui campus near Guizhou's Anshun city had also staged large-scale protests after more than 400 students became ill. "The local authorities sent in large numbers of police and have locked down the whole area," one tweet said. "But the police are just standing around and keeping watch; they didn't dare to intervene to stop the students." During the protests, some of the students had smashed windows in the school canteen and in their dormitory buildings in protest at the poor food quality at the school, social media user @yuni said….The tweet said protesting students were also angry over high fees and frequent use of out-of-date foods in the canteen. "The dormitories are tofu buildings, and there are huge safety issues," @yuni wrote, suggesting they were poorly constructed and unstable."
2/3/15:
China, Hong Kong: new clashes with cops
26/12/14:
China, Hong Kong: more clashes
24/12/14:
China, Hong Kong: cops use tear gas against continuing protests by several hundred people
2/12/14:
China, Hong Kong: protesters reject leaders' call to surrender
1/12/14:
China, Hong Kong: clashes with cops escalate
Colombia
24/3/15:
Colombia, Cesar: small riot as cops suppress transportation of contraband petrol; massive transporter lorry incinerated to barricade road
20/3/15:
Colombia, Puerto Colombia: tyre-burning and breaking of municipal offices because of electricity cuts forces restoration of electrical power…Pereira: students armed with tomatoes to throw at senator (who'd invited them to criticise him to his face rather than behind his back) are  tear-gassed on campus
19/3/15:
Colombia, Cauca: 25 indigenous Indians injured by riot squad rifle shots as Indians struggle to retain occupation of ancestral lands  "We are fighting for our rights, to liberate the land and it's not justice to hurt our comrades this way. …This land should emerge from slavery – we need to stop giving over these lands to monoculture, to capitalism and to all those people for whom  all it does is make them rich; whereas we send ourselves up the mountain, without knowing where to live, but knowing that this land is ancestrally ours"
17/3/15:
Colombia, Bogota: university students in clashes – stones thrown, loads of roads blocked
16/3/15:
Colombia, Boyaca: lorry drivers strike leads to confrontation with riot cops; 50 vehicles attacked with stones; one person dead
12/3/15:
Colombia, Armenia: riot as cops seize 4000 CDs off illegal street traders
10/3/15:
Colombia, Bogota: potato bombs and stones meet tear gas in clashes with cops in several areas as students close off several roads, demanding increased resources for universities
9/3/15:
Colombia, Huela: riots as town imposes restrictions on work-related motorcycle use ""Now I have to go and hide like a rat because they don't let us work but we have to bring money home."
6/3/15:
Colombia, Medellin: clashes with cops as forestry land occupation resists eviction with sticks and tyres…Pan American highway between Cauca and Valle closed for 9 hours as indigenous Indians resist state repression…official Indian representatives condemn burning of bus as riots last 10 hours and several crops of sugar cane are burned 
4/3/15:
Colombia, Cordoba: authorities order evacuation of university as lab and offices trashed by group calling itself "The Capuchin" or "M-19 Youth"; no arrests…Cauca: indigenous Indians use machetes and firearms against cops trying to evict them, ending truce (see also 26/2/15) 
3/3/15:
Colombia, Armenia:  fly pitching street sellers surround cops stopping them selling; shops close as pepper spray fills the air – stones, sticks and chairs thrown at cops…Risaralda: striking cane cutters and cops in heavy clashes
26/2/15:
Colombia, Cauca: indigenous Indians injure 3 cops in rifle & explosive attack after cops attempt to evict them occupying farm land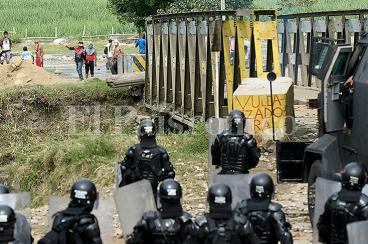 Corinto, Cauca, Colombia
23/2/15:
Colombia, Bolivar: 100s of local residents block main road demanding water connections to their home after 3 months of disconnection
10/2/15:
Colombia, Valledupar: stores looted in movement against motorcycle controls…Monteria: students block roads with rocks for several hours
9/2/15:
Colombia, Valledupar: riot cops called after crowd gets angry with cop control of motorcyclist; largeish area burnt with molotovs
29/1/15:
Colombia, Valledupar: riots flare up again as Mayor sticks to restricted use of mototaxis Morehere "Whilst …[a]… cameraman was filming public disorder for RCN TV news and CM, five men stole his camcorder. The incident occurred when two of them approached him to discuss the riots and three surrounded him…Caracol TV cameraman, Jaime tortello, reported that during the riots there were no guarantees for covering the news. A stone hit him in his throat…."
21/1/15:

Colombia, Cordoba: groups block roads with burning tyres cutting off town from coast in opposition to eviction of squatters
20/1/15:
Colombia, Cartagena: residents of local borough block main road with burning tyres demanding drinkable water; usual brutal response from cops (video here)
19/1/15:
Colombia, Bogota: heavy confrontations with cops (video)
4/1/15:
Colombia, Valledupar: local state's intensification of rules for motorcyclists – mainly for motorcycle taxis – provokes riots My Spanish is pretty crap, but from what I've understood, this is a rule allowing only the owner of  a motorcycle the right to ride it, which clearly prevents people earning money as motorcycle taxis. This is purely speculation, but I'd guess this local rule is maybe a testing ground for the extension of such rules nationally. It fits in logically with the dominant tendency to make life worse for those at the margins who are excluded from the the means of exploitation by "normal"  forms of capital accumulation, those who are not directly exploitable.
20/12/14:
Colombia, Cartagena: about 100 flypitchers attack riot cops with sticks and stones as the cops come to evict them
16/12/14:
Colombia, Medellin: heavy clashes between community and cops when cops try to arrest young man ""There were several police trying to catch a delinquent but the community wouldn't allow it"
13/12/14:
Colombia, Buenaventura: port workers show solidarity with US movement against cop brutality
7/12/14:
Colombia, Santander: small riot of "illegal" street traders as cops crack down on their right to survive
4/12/14:
Colombia, Medellin: riot as cops evict fly-pitchers
Comores
10/2/15:
Comoros, Grande Comore: general strike throughout island demanding water and electricity "The National Development Army used its weapons in the city of Mitsoudjé, about 10km from the capital, wounding seven people, including two seriously…..The major supermarkets in the capital were requisitioned by the government to force them to open. …some roads were blocked  with tires and with wrecked cars. The official vehicle of the Prosecutor of the Republic was burned. It is in this context that the National Development Army opened fire on civilians, wounding seven, including two with life-threatening injuries. …Twenty strikers had been placed in custody along with the President of the Federation of Consumers on Monday, but were released after the clashes with the army."
Congo
22/1/15:

Congo, Kinshasa: more mass protests (video) (another video in French here)(leftist take on all this here)
21/1/15:
Congo, Kinshasa: riots continue
19/1/15:
Congo, Kinshasa: 2 looters and 1 cop killed, as protesters against new electoral law start looting shops More here "In several neighborhoods, including Bandalungwa, youths ignited tires and mounted roadblocks at certain intersections, witnesses said. An AFP reporter saw several clashes between groups of young people throwing stones against the police, who fired tear gas."
25/12/14:
Congo, Yakusu: youths burn offices of river police and naval force in riot against lack of safety on boats after 30 die when boat sank
18/12/14:
Congo, Goma: high school students throw stones at school and at cops after girl is killed by school's supervisor; schools closed for 2 days as demonstrators demand an end to violent punishment at school 
Cyprus
16/12/14:
 Cyprus: high school students walk out of classes as part of struggle for across-the-board free "education"