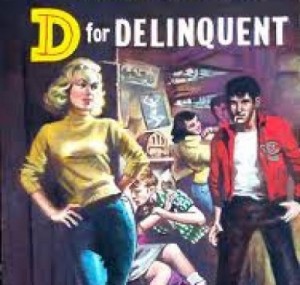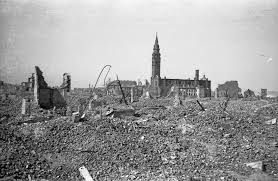 St.Valentine's Day massacre: Dresden 1945
Much of the following was written some time ago, and then developed a bit in an exchange with a former partisan of the "anti-deutsch" tendency in Germany, and finalised only yesterday (6/2/16). Whilst most of its generalisations are relevant to today, it doesn't have much relation to anything precise going on now, but a friend thought it was good, so I decided to put it up.
Some reflections on German guilt
(followed by some notes on the German anti-deutsch tendency)
"That major moral principle 'guilt' [Schuld] derived its origin from the very materialistic idea 'debt' [Schulden]?… Where did this primitive, deeply rooted, and perhaps by now ineradicable idea derive its power, the idea of an equivalence between punishment and pain? I have already given away the answer: in the contractual relationship between creditor and debtor, which is, in general, as ancient as the idea of 'legal subject' and which, for its part, refers back to the basic forms of buying, selling, bartering, trading, and exchanging goods… In order to inspire trust in his promise to pay back, in order to give his promise a guarantee of its seriousness and sanctity, in order to impress on his own conscience the idea of paying back as a duty, an obligation, the debtor, by virtue of a contract, pledges to the creditor, in the event that he does not pay, something else that he still 'owns', something else over which he still exercises power, for example, his body …or his freedom or even his life…"
– On the Genealogy of Morals, Nietzsche.
The defeat for the German side of the forces of mass slaughter at the end of the First World Imperialist War was partly due to Germany's own working class in the social war against the rulers. But Germans paid for this defeat and the defeat of the form its ruling class took at the end of WWI (and the defeat of the half-revolution that the German workers took part in) by being saddled with massive debts as part of their punishment under the Versailles Treaty. As the famous quote from Saint-Just goes – "Those who make half a revolution dig nought but their own graves" (of course, for some it's become a glib catch-all "explanation" which can often be used to avoid looking at precisely what was insufficiently contested and why). At the end of WWII Germany was punished with collective guilt for its rulers' war crimes, whilst being massively subsidised under the Marshall Plan. Both debt and guilt were means by which international capitalism, in very different epochs, imposed its will on German capital, and on the German workers. Guilt at the end of WWII was a fundamental aspect of social control, which the Marshall Plan combined with the compensations of massive financial support for re-building Germany into a modern capitalist state, having abandoned the idea of the Morgenthau Plan to bomb the country back to the Middle Ages (which was abandoned partly because it strengthened the German's resistance to the Allies), a plan which had been floated round about the time of the Dresden bombing. Instead, rather than debt and devastation, massive subsidies (official estimates put the amount given to Germans accumulated over the 50 year period since the end of the war as 140 billion German marks) and the imposition of guilt allowed a servile working class to build a modern welfare state amidst consumerist abundance. This was partly because it had been clear that the brutal impoverishment of the Germans after Versailles had helped, given the repression of the revolution and its socialist/communist vision, to fuel the "socialism of fools" that National Socialism expressed and its form of imperialist German competition that threatened competing imperialisms. And no-one wanted yet another repeat. Another reason was to undermine the appeal of the "communism of conmen" represented by the Communist Parties of the eastern bloc.
Guilt is a masochisticly deformed form of responsibility. Buchenwald concentration camp was in full view of the town of Weimar, and yet the people of the town claimed they knew nothing. Generally speaking, to avoid guilt you pretend ignorance (yet who feels guilty about the massacres today inflicted by capital's money-terrorism in full view of the whole world? – those who never pretend ignorance of these horrors but justify their passivity in the face of them with a shrug of assumed powerlessness). Often, the more public the brutality, the more resigned and indifferent people are to its inevitability. In previous epochs when proletarians were not inundated with the ability to know about such terrors, they were, generally speaking, far more resistant on a mass scale towards the miseries they knew directly from their own experience: the spectacle of worse miseries in other places in the name of informing people and combating ignorance hardly existed for the vast majority. But nowadays such impotent "knowledge" is broadcast everywhere to the point where proletarian individuals become petrified in the face of the overwhelming insanity of the world and so often compensate themselves for their own uncontested misery with the notion that there's always someone far more miserable than themselves.
The victory of the allies forced people out of this particular pretence of ignorance by imposing an across-the-board guilt applied to every German regardless of their position in the German WWll hierarchy. Such guilt remained simply a form of self-flagelation for one's cowardice – ie the failure to stop the horror, which really meant the failure to face almost certain death in striving to stop the horror. Instead of opposing the material base of the causes of any particular horror, recognizing its history and your own relation to it, one's own weaknesses as well as those of the working class as a whole, such masochistic guilt internalizes submission and creates an individualized form of moralistic "conscience" incapable of any practical class consciousness and  fearful of any form of self-assertion. Guilt is not the same as accepting a part responsibility (say, in the form of your hesitations or cowardice) and then doing something to correct that past. It's a sick cancerous consciousness that isolates you in a niggling irritation turned magically in your head into a Christian "I suffer therefore I am redeemed" that requires simply lying in the bed you've apparently made. It has nothing to do with understanding one's failures, and those of the proletariat as a whole, in order to actively supercede them, but simply a passive "consciousness" which serves the ruling class by ideologising the sick feeling of unease into a sufficient and cleansing response, beating yourself up as a subjective substitute for any real practical confrontation with your past. In this way the submission to authority which was part of the characterological need which made Nazism fall on fertile soil was not eradicated but merely transferred to the new more diffuse forms of authority needed to develop the new forms of capital in post-war Germany. The sense of "guilt" which doesn't turn with greater clarity against the ruling society always succumbs to it. It is generally easier to control people by the subjective feeling of guilt than by the very objective, external authority of debt, because the latter can – and did – provoke a collective response, even if it was a horrendously brutal one. But the imposition of mass guilt on the Germans after the war was built on the constant unrelenting scramble for survival amongst the ruins of the cities and the deliberate starvation by US and French forces of 10s of thousands of prisoners of war (something the Germans never did to the POWs from the West during the war). See, for instance, "Other losses" which, although almost certainly greatly exaggerated (exaggerations improve sales), uncovers this hardly known atrocity.
WWl ended with the devastation of the German working class, through the collaboration of social democracy with the fascist Freikorps, the collective punishment of the Versailles Treaty including the weakening of its industrial power (annexation of the Rheinland, occupation of the Ruhr), and the horrendous devastations of the 20s (hyperinflation, mass unemployment, etc.) based partly on the defeat of the 1918-19 uprisings. This defeat was also brought on by the working class itself in its handing over of its power to social democracy, a social democracy that had already collaborated in the horrors of WW1, horrors which were one of the main reasons for this uprising (an uprising which brought the war to a speedier end than if there hadn't been one). Whilst the working class of most countries tend to look for an external solution to their misery  one could argue that this hierarchical mentality is more entrenched in the German character than it is in other national characters. For instance, though in Russia at the time this took the form of faith in Lenin and the Bolsheviks, disillusionment also lead to significant uprisings and resistance (the Makhonovites, Kronstadt, etc.), which were far more anti-hierarchical than anything vaguely similar in Germany at that time. Which difference has as effect, the differences in national character. With Germany, this is partly due to a militarism which in Britain and in France, for instance, was able to develop its power outside of Europe, whereas Germany joined this race for colonies too late. So militarism as an internal method of entrenching obedience took a more powerful form of conditioning than in countries where capital developed over a longer period of time, and could practice its most vicious forms of authoritarianism in the far-flung countries of its Empire. Sure, it's more complicated than this – but it plays a part.
The false reaction to this imposed guilt in Germany generally took the form of fascistic revisionism/Holocaust denial and/or an attempt to make all other horrors of the war equivalent. Horrors on all sides there clearly were: Dresden, Hiroshima, the starvation imposed on the Bengalis by Churchill (at least 3 milllion died), etc.etc. But although starvation, being nuked or being burnt alive are horrible ways to die, the fact that the German concentration camp commanders were so obviously and crudely sadistic, so coldly "scientific", has been used to imply that the whole of the working class was to blame for this gratuitous pleasure in brutality, which was largely unprecedented in its unrelenting intensity, at least on such an industrial scale.
Today capital starves to death (or kills by easily curable diseases) 8 million children a year, and yet so few people do something to genuinely oppose this, even though such opposition would not – generally speaking – lead to torture and death, which such opposition would certainly have meant if anybody in Nazi Germany had done anything against the Nazis (and, despite this, there was opposition by the working class in Germany under Hitler – see, for example, this). This is certainly not to make an equivalence of all capitalist misery – which makes every misery as interchangeable and exchangeable as a commodity – as, say, "a quarter of wheat…exchanged for X blacking, Y silk, Z gold, etc." (Marx, Capital). Mass murder is mass murder but  body counts avoid understanding the historical and subjective meaning of the lives and deaths of those involved. But equally making a hierarchy that puts the killing of about 73% of Europe's Jews at the top, the killing of about 73% of Hutus in Rwanda in the middle and the massacre of between 50% and 80% of the population of the Congo by Belgian imperialism at the bottom is obviously a euro-centric arrogance.  Any radical hatred of capitalism can neither make a hierarchy of horrors nor impose a simplistic "objectivism", in the name of some very general critique of the totality, on what are very different experiences of mass murder. Equivalence and hierarchy are two sides of the same ideological thinking inculcated by the commodity form. 
In 1953 the East German working class rose up against the forces of state capitalism, and were brutally suppressed, without any external expressions of solidarity (Brecht, notoriously, refused to support them even when they went directly to him for help).  This was partly because they were guilty Germans, and therefore unworthy of solidarity. Since then, though there have been significant expressions of working class struggle in Germany – mainly from immigrants and "guestworkers", the German working class has never threatened dominant society except only very marginally: most of the working class has followed the unions or political parties and never asserted itself independently, a superficially secure superficially satisfied cushioned conservative force, so devastated by the truly horrendous defeats and imposed guilt coming from the past,  and yet very much into work work work macht frei, whilst numbed by the stupefying comforts and compensations of consumerism that the vast majority of workers have never got up off their knees.
A resumé of my conclusions from an email dialogue I had with a former participant in the German anti-deutsch movement
This was a discussion with someone who translated this text of mine into German, and who also helped in the production of the original German version of this leaflet and helped in correcting my not very good translation of it into English.
The anti-deutsch tendency is a German phenomena based on guilt about Germany's Nazi past. It is a tendency that likes to call itself "communist" in the ultra-left, not the traditional state capitalist, sense of the term, though it clearly has very little to do with virtually any other ultra-left tendency. Part of my interest in it stems from the attitudes of various participants in the mixture of ultra-left communists and anarchists who have attended various week-long summercamps mainly in France and Germany. I went to 3 of these summercamps – one for 3 days in the beautiful countryside of the Jura (France) in 2011, one for 3 days in  an equally beautiful forest-area just outside Berlin in 2012, and one again – for the full week –  in  the Jura in 2014. In 2011 I went mainly to see friends in the TPTG Greek group who I'd known since before the TPTG had existed, and this in part to discuss what later became Aufhebengate. The TPTG were one of the significant participants over the years in these summercamps and the next one will be held in Greece and – as far as I understand – hosted by them (though there seems to be some controversy and apparent conflict over various significant critiques which partly arose over my critiques of some participants who, following the Charlie Hebdo killings in January 2015, revealed themselves to be involved in journalistic work for a weekly anti-deutsch rag called Jungle World, one of whom turned out to be one of the 3 chief editors  – see this, in German, which includes a funny Monty Pythonesque video of the editorial staff of this paper singing the Marseillaise). 
Anyway, the following is, as the title of the this subsection clearly states, a resumé of my conclusions from an email dialogue I had with a former participant in the German anti-deutsch movement resulting from my conflicts with this particular tendency at the summercamp, which I decided not to participate in in the summer of 2015.
***
For me the the German anti-German phenomena had some interesting subversive aspects long before it became a disgusting political tendency. For instance, in the First World War it was clearly a radical risk for Johann Herzfeld to change his name to Johnny Heartfield (the Dadaist creator of political photomontage) – it was original and shocking to the German militarist mentality of the time. Clearly there were what could vaguely be called German "anti-German" tendencies amongst, for instance, some of the radical tendencies in pre-Hitler radical culture and anti-militarist politics. But since then….?
***
I come from a semi-German background – my father was born in Hamburg and left in 1933 (my mother was Jewish from London; they met during WWII). My uncle – Bill Brandt, the photographer, was so anti-German he always claimed, throughout his life, that he was born in Sydenham on the outskirts of London and affected an English accent which required him to speak always in soft almost whispered tones to hide any hint of German. All his publications during his lifetime state that he was "English born", technically correct since his father – my grandfather – was technically English (his father's mother having given birth to his father on holiday in London) and at that time in Germany you took the nationality of your father. He always said he couldn't remember anything of his life up until the age of 16, when he left Germany. When I was 17 I went to Berlin for a few months to try to learn German (though everyone practiced their English on me, so I didn't learn much – just enough to get me through A-level German afterwards). When my uncle heard I'd gone to Berlin, he asked my father what I had done to be punished like that. Because of the anti-German taboo following WWll, I was brought up without any German being spoken at home, which was a great mistake, given the usefulness of being brought up bilingually. And it should be remembered that the English language is based on that of the Angles and Saxons, both part of Germania.
***
The whole anti-deutsch stuff is utterly stupidly reactive – so many intellectual anti thises and thats and anti anti gymnastics that show how much it's dominated by the need to oppose other leftisms, devoid of any distanciated take on things, and devoid of any aim other than to reconcile themselves to the false choices of this society. Some anti-deutsch tendencies even hail Bomber Harris, the commander of the RAF that destroyed, along with the USAF, Dresden in 1945, as a hero. As a reactionary reaction to nationalism post-1990 unification it just seems to be symptomatic of the abstraction of ideas possibly more prevalent in Germany than most other places because – at least since the uprising of 1953 in the East – there have been only very marginal instances of class struggle there. So – given the anti-dialectical nature of the spectacle – ideas become unhinged from any concrete practical reality to the point where people define themselves by their ideas in reactive opposition to other ideas, and so lose any sense of humanity and reality. Becoming so reactively anti-Leftist, the anti-deutsch end up supporting the US and Israeli states' mass murders in Afghanistan, Iraq, and Palestine. One seriously wonders how the organisers of the "communist" summercamps can justify having such obviously sick paid ideologists amongst those invited to attend (which some knew about but didn't bother to mention) – but I suppose as long as you call yourself "communist" with a small "c" then what does it matter what vile vomit you actually produce for a living. Long live abstraction!
***
One of the leading theoreticans of the anti-deutsch current is Joachim Bruhn; the interview with him  linked to here is indicative of the stupidity of marxist intellectual contortions and the particularly stupid form of inverted nationalism that the anti-deutsch phenomena is illustrative of. What he says is a load of convoluted rubbish, typical intellectual twisting and turning – full of notions of ideas bouncing off ideas, with a constant need to use Marx as a refrerence point, as if arguing in Marxian language somehow conveys theoretical sophistication. Drop in a few "ontological"s, add some bits of "homogenisation" and a smidgeon of "subsumption", with lashings of references to Adorno and the whole gut-wrenching stew can appear to be some haute cuisine from a 5-star Marxist restaurant.
These acrobatics are based on a typical middle class cliché – the feeling of having been betrayed by the working class which was meant to save them, the world and their lives from its horrors (apparently this is from Adorno, famous for calling the cops on the students who were occupying the University in '68). But never seeing their own position within capital, their own complicity with the system, which in the end is certainly as entrenched as that of the "working class" (which Bruhn considers as an abstraction, as something separate – out there; a class-not-for-itself, a set of social relations abstracted from him and his little sect's own concrete contradictions). Since he cannot see himself as proletarian – mainly because he constantly plays the role of intellectual and considers theory to be a purely intellectual process – he is absolutely blind to the dispossessed's practical revolt, considering his clique as "subversive" merely for their sickening ideas (and you have to be utterly sick to support the Israeli or the US state). Hence this guy can seriously think "the working class has been – by its own desire – totally integrated in the German mass-murder collective" whilst himself supporting this mass murder collective when it's committed by the IDF or the USAF. In fact, this is the typical garbage of thinking oneself as superior because one is cultured and modern and sophisticated and all that nonsense maintaining hierarchical separations. I mean how bizarre can you get to come out with "In my opinion the (symbolic) date of this treason seems to be the 20th January 1942, the day of the Wannsee conference – a day when the ultimate necessity of the workers world revolution coincided with the total absence of the working class, indicating its total integration into the system of the "Volksgemeinschaft". " On the one hand this is totally German-centric at best – after all the working class exists internationally and in 1942 class struggle was at an extremely low ebb everywhere (for obvious reasons). But to say that "Since then class struggle has been an ideology" is the kind of deeply ignorant stuff that only someone utterly immersed in the logic of his narrow milieu and its narrow history could think was saying anything remotely connected to reality. It's a politico-leftist form of the kind of bollocks that cults come out with to sound profound, but which only has some kind of meaning for them and their closed petrified world. With this phrase it's not merely dismissive of all the concrete risks expressed in such events as Berlin '53, Hungary '56, May '68, Italy '69- '78, the UK miners strike etc etc etc etc etc etc etc etc etc etc etc etc etc etc etc etc etc (which can be dismissed with all the typical arrogance expressive of intellectuals from middle class backgrounds who never do anything but express political positions) but all the daily examples of class struggle over the past 73 years including those that are happening at this very moment. Clearly this guy considers struggle as something involving working out how to dress up thoroughly conservative support for Israeli and American state policies as somehow "communist" or "Marxian" or whatever "subversive" colours these practically complicitous Dolce Gabbanas feel they can clothe their disgusting inhuman reflections in whilst reinforcing their own intellectual niche in the  division of labour of Germany's pseudo-opposition.
The Bruhn interview shows how – behind the "profound" sleights-of-hand that somehow magically make such politics sound anything other than politics – anti-deutsch is just typical anti-life politics – ie a justification for aspects of the world of domination and submission, of mass murder and their ideological supports. Though the path to the end of alienation follows the straight and narrow path of alienation itself, having wandered along the path of this intellectual anti-deutsch labyrinth it's impossible to escape from it through intellectual means. You cannot prove it's bullshit to its adherents. Those who are outside it see it far clearer than those who are stuck inside it going round and round trying to make sense of it. Either one re-discovers an emotional hatred for the system that such deformed thinking supports and explodes in anger against it, or one constantly tries to find something worthwhile in it which is so obviously a way of lying to oneself.
If one has to have an ideological career, at least one should have an element of modesty that enables one to produce some concrete down-to-earth research that could be of use to those who really struggle against the colonisation of life by the economy and its roles. For example, I find Hannah Arendt's analysis of anti-semitism and in particular of German anti-semitism and of the class relations amongst Jews in the first section of "The origins of Totalitarianism" of genuine use for those who want to struggle against all forms of religious, racial or national identities, or their "anti" forms of identity, even if – inevitably, given the time it was written (1951) –  it's partly dated….and limited – not inevitably, but due to the fence-sitting role academia encourages, especially the avoidance of an explicit attack on class society.(added 29/2/16:) Although in the case of this specific book, published as it was during the MacCarthyite period in the USA, it's understandable why her class critique was only suggested rather than overt. Apparently (I haven't read it yet) her Eichmann in Jerusalem: A Report on the Banality of Evil is far more explicit about the class nature of rich Jews and their collaboration with the Nazi hierarchy. And far more accessible.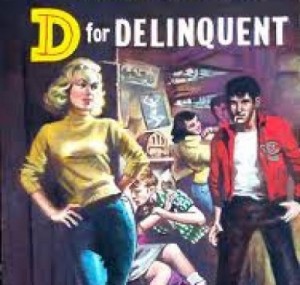 Hits as of 5/10/17:
2650