August 2013


31/8/13:
Iraq: protest against corruption and lawmakers' priveleges attacked by security forces; media mentioning of this prohibited
30/8/13:
Sri Lanka: workers go on strike after fellow worker is tortured by cops
Brazil: blockades of highways as transport workers go on (official) strike; 7 state capitals "paralysed"
USA, Oakland: airport workers go on official strike
Colombia: state intensifies military power
29/8/13:
Syria: not really "news of opposition" but this, saying that the chemical attack was self-inflicted,  is worth a look
Argentina: large riot against shale gas development
Nigeria, Sapele: youths riot after soldiers kill boatman
India, Bangalore: residents block roads etc. in protest against cutbacks in bus maintenance which led to death of pedestrian
Malaysia, Borneo: locals blockade site of dam …(slave labour conditions on site rife)
Colombia: strikes and demos spread ….(students pelt shops with rocks)…video here

UK, Warrington: protesters block landfill site
USA: fast food strikes spread…throughout the media but not much in reality
Many of these so-called strikes are merely workers being instructed to picket a place, walk into it for 10 minutes or so, then walk out again, get transported to another site and repeat the same palava all over again. There are loads of stewards in orange jackets marshalling them and in many places when it rains, the whole of the picket put on the same jackets. The banners are official banners and usually any hastily scrawled banner is disallowed. Many of them are paid to demonstrate (though whether they're paid above the pitiful minimum wage is doubtful). Usually whenever some minor independent initiative is suggested  – like saying they go into a fast food joint immediately – this is put off until the officials ratify  it – or not.
This is essentially a show. The manipulations of the union hierarchy are there  to promote its agenda, using the genuine needs of the workers as pawns in their game. The SEIU (Service Employees International Union) is NOT building a movement to organize workers and fight bosses. Its aim is to boost its own negotiating power, to boost the Union not the struggle – to supersize its coffers.
Instead of a 'march on the boss' directed towards the corporations robbing workers daily, rather this is a 'march on the media' where the strikes serve as the visuals in a narrative of worker protest crafted by professional media consultants. Actions are scripted and run by the staff (themselves young, overworked, underpaid and working to meet difficult mobilization quotas) and the ultimate shots are called by officials in Washington, DC, not spontaneously by workers from below like the picture painted would lead you to believe.
When important shifts in the public direction of the campaign were made workers involved were instructed to state publicly "the workers made this decision." A national conference was held in Detroit August 15-16 by the campaign with 7-800 attendees from the core cities of the campaign, a large number being campaign staff as well. Here workers were guided through a rapid fire pep rally, where they were handed a pre-written agenda and presented with the pre-packaged plan of the August 29 strike as the only decision of the meeting. No further discussion of the direction of the campaign was had. As one worker who was involved the past strikes and who attended the conference as a member of the staff selected steering committee said, that this is when they realized "maybe this isn't our movement, but this is really their [SEIU's] movement."
Their aim is to move towards a range of legislative efforts including state ballot initiatives allowing cities and counties to set their own minimum wage. Another potential direction might be a combination of both employer agreements and legislation such as previous efforts of unions  to raise wages through legislation but which exempted workers covered by union agreements. Another factor is that Obama recently announced plans to introduce a bill to increase the federal minimum wage. I think it's hard to believe it coincidental that SEIU, one of the largest contributors to Obama's 2012 reelection, unfolded the campaign just in time to deliver the legislative effort a ready-made support base.
Only when struggle is self-directed does it not lead to demoralisation: the lessons learnt, the mistakes made, are "owned" by those struggling themselves and so can be corrected. But when it's all just a ploy to bolster the Democrat Party and the Union bureaucracy, it can only lead nowhere.
See also this.
28/8/13:
Nigeria: protesting students block major highways
Mexico : teachers paralyse Mexico city –  international air travel disrupted, two major soccer matches cancelled ,  freeways jammed
Thailand: rubber planters continue their blockades
27/8/13:
UK, near Bristol: Police firearms  training centre ( for South West) under construction burns for 12 hours due to anarchist arson attack
See also this: "Assistant Chief Constable Dave Hayler said: "This is a very sad day for us. We're devastated to see the impact of the fire. The training centre is a new state-of-the-art development designed to train firearms officers across three forces. For the communities of Avon and Somerset, Gloucestershire and Wiltshire whose officers will be trained there, it's a tragic setback"
We feel his pain….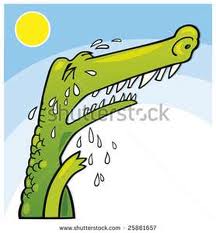 Ecuador: protesters against oil drilling clash with cops
Thailand, Bangkok: rubber farmers protest on its 6th day; highways blocked
South Africa: vets trash and loot civic centre; Communist Party condemns the "violence"
26/8/13:
Chile, Santiago: riot on 2nd anniversary of cop murder of minor; no arrests
Egypt: Mahalla textile workers on strike again
Colombia: 2,500 peasants, Indians and miners set up camp in support of general strike in agricultural sector
Phillipines: hackers deface govt website ass part of anti-voting manipulation demonstrations
USA, California: screws to forcefeed hunger strikers
25/8/13:
Colombia: farmers clashes with cops spread (video)
Pakistan: residents clash with cops over power cuts
Nepal: villagers pelt cops with stones after death in custody
24/8/13:
UK, Aylesbury: 6-hour 'siege' as  prisoners riot
Colombia: nationwide strike against poverty and privatisation; at least 200,000 block roads…
Bahrain: striking workers from several different countries win a majority of their demands
USA, Utah: yet another critique of the opium of the people
23/8/13:
Thailand, Bangkok: farmers bock major highway, fight with riot cops (more here)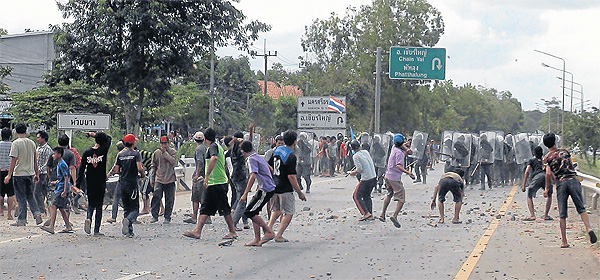 Cops forced to withdraw after riot in Bangkok
Mexico: teachers camp outside Congress in protest against  miserable "reforms" (more here)
Greece: strikes against hospital closures
Nigeria: nationwide healthworkers' strike continues
22/8/13: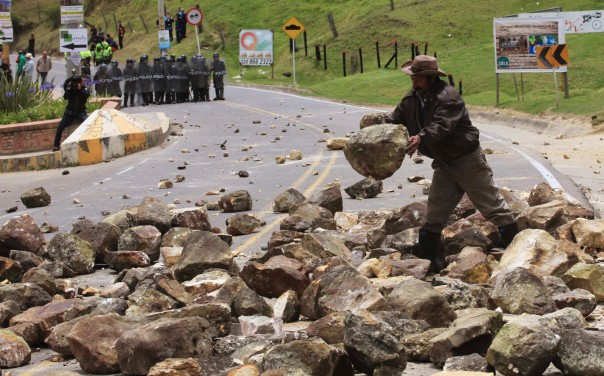 barricade building in La Calera, Colombia
Colombia, Bogota: students supporting farmers' struggle clash with riot cops
cops on fire in Bogota
Indonesia: west Java villagers riot against security organisation in demo about water; one killed
21/8/13:
Brazil, Recife: transport struggle continues… …. (more here)
Peru: coffee farmers clash with cops
20/8/13:
France: attempted prison takeover by prisoners in Chateaudun 
19/8/13:
USA, Oakland: wildcat truckdrivers blockade port ( see also this)…Florida, Polk County: riot wrecks youth detention centre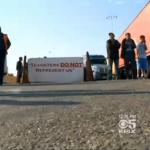 "Teamsters DO NOT represent us"

18/8/13:
Indonesia, Sumatra: prison riot
USA, Florida: 18 buildings destroyed in juvenile prison riot
17/8/13:
Canada, Quebec: cop car turned over and burnt in festive riot
Bahrain: 5 cops hurt in latest confrontations
India: strike paralyses Seemandha in opposition to carving up of Telangana state  (this has been going on for some time, and often taking violent forms but I still don't understand the implications of this movement; anyone willing to enlighten me as well as those reading this?)
16/8/13:
India: student riot after student dies; security office trashed
Libya: government threatens military force to end over 2 week old strike in oil fields
Bahrain: anti-govt riots continue….prison riot
South Africa: 1500 Ford workers go on wildcat strike ahead of official metalworkers strike on Monday (19th August)
US, California: prison hunger strike hits its 40th day
Brazil: over 80% of food safety inspectors on strike against political and business interference
Bulgaria: tensions build as government vows to prevent clashes between state and and anti-govt protesters
15/8/13:
Turkey: 12,000 textile workers go on strike
UK, Sussex: anti-frackers win temporary victory as the fracking company pretends to be concerned about safety
Bahrain: more clashes with cops
Bahrain on Thursday
India, Delhi: argument over motorbike accident ends with both sides attacking the cops; cop vans burnt out….Kolkata: villagers attack cops, disarm one
14/8/13:
Brazil, Sao Paulo: clashes with cops in anti-governor demos
Bahrain:cops fire tear gas and birdshot as clashes erupt (more here)
Bahrain: kids sit on road block aiming to slow down advance of riot cops
Chile: surprise strike at world's largest copper mine
13/8/13:
Egypt, Suez, workers arrested for inciting strike released on bail after other strikers demonstrated outside court, as strike enters its 27th day
12/8/13:
USA, Seattle: nice clear victory for direct action
Brazil, Rio: riot cops confront anti-governor protesters
Syria: protests against al-Qaida-linked rulers
Libya:  strikes shut oil terminals again, hit new fields
Egypt, Suez: cops arrest workers for inciting strikes
South Africa: roads blocked and tyres burnt in protest against failure  of police
India: far too mild reaction (a sit-in) to 10 killed on coal heap, probably pacified by local political parties
10/8/13:
Greece: riot at immigration centre  …. (some escaped)
9/8/13:
Interesting subversion of database of Immigration Control (not sure if this is based in a specific country or not)
USA, New Orleans: anti-cop graffiti on Enemy HQ…Wisconsin: cops arrest protest singers for singing without permit…….Colorado: vandals attack death culture
France, Brittany: you can't make an  omelette without breaking eggs
8/8/13:
USA, Miami: tensions after cops kill graffitist with taser  (….cops laugh about it)
Gaza: interesting report on how Hama intends to repress de;onstrations after the repression of a demo against the forcible resettlement of  Bédouins
India, Delhi: riot at juvenile prison …riot at Uttar Pradesh adult prison after suicide…. cops use water cannon against demonstrating medical students
Nigeria: truck drivers and Ministry of Transport official backed by cops and army in violent confrontation
7/8/13:
El Salvador: roads blocked as riot cops and vets clash in protests over lack of pensions
Phillipines: demonstrator deported and banned from country for life for making riot cop cry
6/8/13:
Pakistan: roads blocked against power outages
5/8/13:
USA, Alaska: cells flooded as  prisoners smash toilets etc….Oklahoma: vandals critique miseducation system ok
Canada, Newfoundland: small riot at prison
Tunisia: 12 day sit-in Sidi Bouzid dispersed  by cops  using tear gas and rubber bullets
USA, Oakland: solidarity demo with Californian prisoners' hunger strike blocks state building (more here) … Utah: tar sands project subverted by environmentalists…Berkeley: tent camp protest at Post Office
Australia, Brisbane: Prime Minister gets dumped
4/8/13:
India: Amritsar  residents and cops clash as residents confiscate cop car…..Paradip fishermen clash with security, burn tyres in fight for resumption of electricity
Bahrain: cop car gutted by petrol bomb as uprising continues
Morocco: riots force king to revoke pardon for paedophile
Pakistan, Punjab: roads blocked in power cut protests
3/8/13:
Indonesia, Jakarta: prison riot and escape  attempt
2/8/13:
Burkina Faso: students badly injure 2 cops and burn over a dozen cars in protests against dormitory expulsions
Morocco: cops break up protests against royal pardon for man guilty of kid rapes
USA, Florida: capitol sit-in by civil rights-type group against Zimmerman verdict now in its 3rd week
Turkey, Istanbul: cops tear gas protest
Armenia: protest against mayor broken up by cops
1/8/13:
Egypt: report on wave of strikes in textile industry (morehere)
France: short heated prison riot
Sri Lanka: riot against factory pollution of ground water leaves one protester dead
Brazil, Rio: sit-in continues outside governor's house
Israel: clashes over government plan to forcibly relocate 30,000 Bedouin
UK, Sussex: new tactics for anti-fracking protests
Sri Lanka: fishermen on indefinite strike against navy
India, Anantapur: protesters destroy municipal infrastructure, etc.  … (more here)