4 DUE TO A SITE PROBLEM,   SOME OF THIS IS IN FRENCH, BUT THE PAGES LINKED TO ARE IN ENGLISH
April 2013
30/4/13: 
Phillipines: tent city erected in solidarity with workers in Saudi Arabia
Ireland: nappy complains about politician being thrown into his garden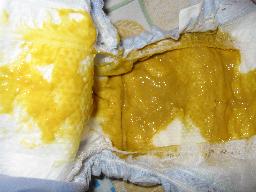 India, Lucknow: wildcat rickshaw drivers strike condemned by unions
US: scab at Strongsville gets off lightly
Bangladesh: clashes with cops, 100 injured, 20 vehicles smashed, as demonstrators demand death penalty for Savar building owner
Australia, Canberra: yet another critique of specialists-in-"creativity"
29/4/13:
Indonesia: 2 police stations destroyed, 4 rioters killed
US, Milwaukee: students sit-in at chancellor's office in protest against labor conditions at pizza company
India: villagers block main road for several hours in protest against work-related "accidental" killing;  deathly riot in Assam
Australia: building workers bring Melbourne's business district to a standstill in demo against unsafe construction sites
Egypt: students block roads, clash with cops after yet another food poisoning

28/4/13: 
Lebanon: refugees clash with insecurity forces, killing one of them
South Africa: national bus strike undermines businesses with threats of vandalism
Egypt: students clash with insecurity forces
UK, Bath: towards the realisation & suppression of art
27/4/13: 
US, Colorado: students clash with riot cops at street party (video here)
Bangladesh: more clashes (video); general strike continues (photo)
India, Noida: nearly 1000 construction workers riot, torch 12 vehicles and wreck company office
Nepal: school students sit-in against physical and mental torture at school
Sudan: 2nd day of clashes as protester dies from cop injuries; main road blocked, tyres burnt
26/4/13:
Egypt: president's palace firebombed (more here)
Sudan: cops tear gas & beat protesters blocking main road
Bangladesh: clashes with cops at garment factory death site; video: factories and cars attacked; at least 2 factories torched (good article here)

25/4/13:
Greece: 3000 in solidarity against censorship demo
Bangladesh: hundreds of thousands of Bangladeshi garment workers strike after factory collapse; windows & vehicles destroyed (more here)
Chile: students clash with cops
Burma: villagers attack cops with petrol bombs, sticks and stones in dispute with mining company (more here and here)
Spain, Madrid: cops and demonstrators fight as unemployment soars to record levels (video here)
India: farmers block roads in mine protest
UK : two little boys don't find room on  Rolf Harris's horse 
24/4/13: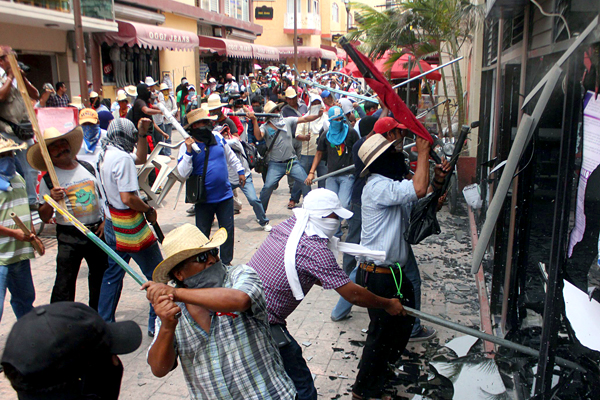 Armed with iron rods and rocks, dozens of masked members of the teachers' union in Guerrero State attack the local offices of the four major political parties, smashing windows and overturning furniture
Mexico: teachers riot over reform plans; main political parties' offices, senate office, state education department building attacked
US, Chicago: students walk out over standardised testing
Tanzania: students throw hard objects at regional commissioner; farmers make improvements on politicians' homes (more here and here) (background to this here) 
23/4/13:
UK,South Shields: improvements made to Mercedes
Mexico City: radical occupation of university rectory
China, Xinjiang: attack on police HQ leads to 21 deaths – including 15 cops and govt officials

Canada: Montreal protesters' sit-in blocks city council chambers
USA, Minnesota: students occupy president's office in protest against bank foreclosures
South Africa: official nationwide bus strike spreads
22/4/13:
South Africa, Soweto: protest against lack of service delivery; KFC burnt down, minibuses burnt, roads blockaded etc.
UK: 3 Morrisons depots blockaded by farmers
Nepal: protesters against police brutality block highway for a day
Ivory Coast: protesters mount barricades, burn tyres (probably motivated by political/electoral illusions)
Germany, Hamburg: football fans demonstrate against homophobia
Australia: supporters of asylum seekers paint graffiti on Liberal Party billboards (for further information about asylum seekers in Australia, look here)
Canada, Montreal: demonstration against law forbidding masks and requiring giving notice to police for demonstrations
Hong Kong: capitalists increasingly concerned about dockers' strike
USA: anti-shale gas demonstrators occupy Department of Environmental Protection office
Europe: Lufthansa strike causes massive flight cancellations
21/4/13:
Bahrain: riots continue, burning tyres block roads, clashes with cops (video here)…school classes disrupted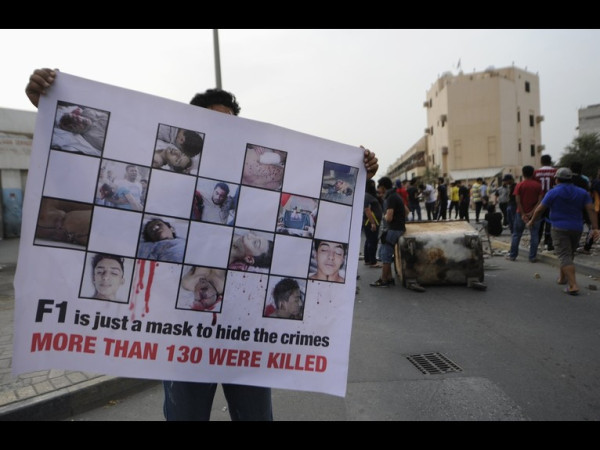 20/4/13:
Spain, Madrid: vandals attempt critique of Picasso
Bahrain: clashes with state intensify
Afghanistan: protests continue against NATO troops
19/4/13: 
UK, Exeter: closure of cycle track on horse racing days by race course owners incites "vandalism"
Italy: refugees occupy municipal offices…hospital workers fight police in Milan
Bahrain: the riots continue… (more here and  here)
Egypt: clashes with governing party and judiciary continue (more here; video here)
Jordan: riot injures 10 cops at border refugee camp
India: health minister assaulted by female protestor
South Africa: official national bus strike begins…..Unisa strike enters 3rd day
18/4/13:
Egypt: cop station attacked, curfew imposed
 Argentina: million people march against government (but I'm not sure how much   a political rivalry dominates – a case of the pot calling the kettle black )
Chile: on and off 'illegal' strikes in ports still ongoing
South Africa, Pretoria: strike closes Unisa Sunnyside campus as entrances are blocked
Hong Kong: port strike widens as strikers pitch tents outside company's 70-storey building (more here)
 Bahrain: more roadblocks and burning barricades against Formula 1 (video here)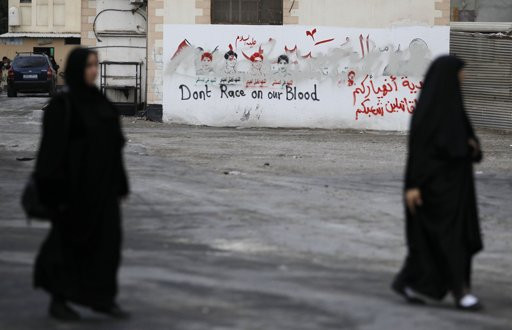 Bahrain graffiti
Guinea: clashes between stone throwing youths and riot cops (not sure how much this is influenced by electoral politics, or if electoral politics are the pretext for this)
17/4/13: South Africa, Soweto: cops confront  residents blockading roads and stoning  vehicles in service delivery protest 
               N.Ireland, Belfast: another mini-riot at anti-Thatcher party (undoubtedly much of this is dominated by republicanism, but givben that Martin MacGuinness told people not to celebrate Lady Macbeth's death, it also expresses something more)
               Kuwait: cops hospitalised, roads blocked, property burnt in demos against imprisonment of "opposition" politician           
              UK: official teachers  strike against "Big Brother" OFSTED inspections (though this was an official strike I've put this here because it seems, in my limited knowledge about such things, that its aims are  fairly unique)               
             Afghanistan: 100s of local residents protest against NATO killings
16/4/13: UK: Brighton students defy courts in cafe occupation
              Brazil: Brazilian Indians occupy Congress
              Mozambique: hundreds block entrance to mine            
              USA: Strongville Ohio – sympathy strikes spread
             Tunisia: 2 days of riots between fans and cops  
             Turkey: student clashes with cops in Istanbul 
              Bahrain: high school students clash with cops
              Egypt: new clashes at the Ain Shams University
15/4/13:
Togo: cops kill 12 yr old after protests against govt closure of schools following student destruction of property and massive teachers strikes (on 11th April, over 20,000 schoolkids from primary and secondary schools marched in support of  teachers' strike)
Nigeria, Awka: bus drivers block motorway for several hours
France: cops molotoved in long ongoing anti-airport protest
Denmark: 50,000 teachers march against lock-out
UK, Lancashire: vandals attack security lights and CCTV
Par email:
Des casseurs sont arrivés à Notre Dame des Landes. Voici une liste provisoire des dégâts occasionnés par ces gens masqués et casqués visiblement armés pour la bagarre* et qui ont attaqué les gens qui y vivaient paisiblement. Précisément dans la zone où le jour précédent on semait des pois et autres légumes et où l'on festoyait gaiement.  La semaine qui précédait des membres de collectifs anti gaz de schistes étaient venus des 4 coins du pays faire le point de toutes ces luttes en cours.
* d'après les descriptions il s'agirait de bandes très organisées ayant des ramifications partout dans le pays.  Elles seraient bien équipées, financées grassement par l'argent dit "public" (dont on nous dit qu'il manque cruellement en ce moment) et bénéficieraient de protecteurs très  haut placés dans la hiérarchie des gouvernants. On dit même qu'ils seraient tous impliqués dans cette sombre affaire… Ces gangs malfaisants (aux ordres de leurs sombres commanditaires) ont déjà commis des exactions à Notre Dame des Landes par le passé et dans de multiples autres lieux où elles veulent imposer par la force ce que les habitants refusent. 
Et un communiqué de l''équipe médicale 15.04.2013lundi 15 avril 2013:Dans la presse vous entendrez beaucoup parler des trois gendarmes blessés mais, peu des personnes subissant les violences physiques et psychologiques de cette opération militaire.En tant qu'équipe medic on voulait transmettre ce que l'on a vu aujourd'hui. Alors qu'hier on célébrait la libération du carrefour de la Saulce deux jours plus tôt par un pique-nique festif sans autres blessures que des coups de soleil, ce matin les gendarmes sont revenus en nombre reprendre le carrefour, réinstaurer leur occupation militaire. Dans ce cadre là, on a vu de nombreux tirs tendus de flashball et grenades assourdissantes a courte distance, qui ont infligé de nombreuses blessures dont certaines pris en charge par l'équipe médic :- impacts par flashball :œdèmes et hématomes :
– trois personnes dans les jambes
– une personne dans le bras
– une personne dans les épaules
– trois personnes dans le thorax
– une personne dans le dos
un impact dans la tête entrainant une plaie ouverte du crâne nécessitant cinq points de suture
un impact dans le visage provocant un arrachement important de l'arcade et un enfoncement des sinus accompagné par une hémorragie importante nécessitant une prise en charge par les pompiers- impacts par des grenades assourdissantes :plaies, brulures et corps étrangers faits par les éclats de grenade :
– trois personnes dans les jambes
– une personne dans une fesse
blaste :
– multiples personnes choquées (désorientations, acouphènes)
– une personne plus gravement atteinte malgré la présence d'une palette la protégeant des impacts des éclats- des nombreuses intoxications liées à l'emploi massif de gaz lacrymogène et poivréLes pompiers ayant évacué la personne ont été bloqué par les gendarmes qui leur ont refusé l'accès et ne les ont laissé passer qu'après l'insistance d'occupants présents. Ils ont de nouveau empêché leur départ afin de contrôler la personne blessée, retardant en tout plus de vingt minutes la pris en charge des secours.Une occupation militaire ne s'installe jamais sans violence. Cette liste non-exhaustive ne voudrait pas oublier toute la violence psychologique d'un tel déploiement policier ainsi que celles subies au quotidien dues à leur présence permanente et leurs agissements.
 14/4/13:  Royaume-Uni: Newcastle fans affrontement avec les flics  (plus  ici)             
               Allemagne, Munich: 16 flics blessés à la violence inter-fan se met en marche la police
13/4/13:  États-Unis, New Jersey: les flics anti-émeutes sévir contre une fête de rue des étudiants 
             Égypte, Louxor: les conducteurs de diligences frapper bloquent les routes
Bahrain: riot against Formula 1 (more here) 
           Guatanomo Bay: clashes between prisoners and screws as hunger strikers are forcefed
 UK, London: Millwall fans clash with cops
Irlande du Nord, Derry: «Thatcher est mort" fete mène à 5 nuits d'émeutes  (plus ici ) 

Greece, Athens: primary school kids on strike against poor conditions; trains on strike
Egypt, Alexandria: anti-governing party riot (also Cairo)
Chine: la police anti-émeute apaiser Fenghuang protestation de la vieille ville
03/11/13:  
Chili, Santiago: émeute étudiants (bonne vidéo ici  et  rapport écrit ici )
                 Koweït: les infirmières succès grève des grèves encourage d'autres  (voir lien sur les infirmières grève )
                 Afrique du Sud: grève des travailleurs de la construction de nouveaux Eksom illégale  (voir  lien vers grève Mars )
04/10/13:  Grèce: poste de police attaqué dans la lutte contre les mines protestation
                Allemagne, Berlin: le ministre contraint de mettre fin à la réunion en raison de protestation anti-guerre
04/09/13:  Nigeria: les étudiants saccagent et vandalisent les véhicules universitaires / propriété au cours de protester contre le manque d'eau
                 Chili: 24 heures de grève les coûts en capital de cuivre $ 35millon
                 Etats-Unis: Newark, New Jersey lycée grève des étudiants contre les coupes budgétaires  (plus  ici )
                Etats-Unis: Atlanta: crusiers la police a matraqué avec des briques  ( plus  ici )
                Koweït: les infirmières victoire grève
 Yémen: le conflit armé entre l'armée et les résidents de Rada'a    (je ne sais de quoi il s'agit)
04/08/13:  Grèce: Golden Dawn attaqué à Patras
                 Pakistan: des manifestants contre les coupures de courant pénétrer dans les bureaux de la compagnie d'électricité, les bureaux de dommages, etc
                Royaume-Uni: Thatcher meurt de grève ;  6 flics blessés dans des mini-émeute à Bristol  (photos ici ) (autre rapport, photos et vidéo  ici )
               Hong Kong: grève des dockers – enjeux hausse comme d'autres se joignent l'action
04/07/13:  Allemagne: monde le plus connu de circuit fermé à cause de pénis 30ft sur le tarmac

                Egypte: grève nationale des conducteurs de train   commence   en tant que travailleurs rejettent augmentation de salaire de 10%

                USA: manifestation de la faim Guatanomo grévistes Bay  bloque le trafic  (grévistes de la faim forcefed ) ( démos prévu )
               Israël: les hackers brièvement fermer les sites Web du gouvernement
              Inde, Karnataka: village résidents affrontement avec les responsables forestiers dans "enveloppes" lutte; véhicules forestiers brûlés ;
               Népal: des manifestants contre la violence masculine responsables de la sécurité du gouvernement »contre les femmes arrêtées
               Nouvelle-Zélande: Hamilton flics anti-émeute ont attaqué à la fête  et  les flics Manurewa également entrer en conflit fêtards wih
04/06/13:  Egypte: affrontements 5e anniversaire de Mahalla grève générale  (plus ici ) (et ici, au Caire et à Alexandrie )
                Ecosse: 3000 fans de football protestation contre la police et le projet de loi SNP comportement offensif
               Etats-Unis, Pennsylvanie: mini-émeute à la fête
04/05/13:  Etats-Unis, New York, Queens: policiers anti-émeute protéger poste de police, les flics jetaient des bouteilles et des ordures
               Iran, Téhéran: Je crie, tu cries, nous crions tous pour la crème glacée
                Canada: des manifestants contre hydroélectriques bloquent les routes du projet ; arrestations massives à Montréal
            Egypte, Alexandrie: nouveaux affrontements
04/04/13: Bande de Gaza: l'UNRWA tempête manifestants composé
               Mexique: les routes enseignants blocs dans tout le pays; barrières de police abattu
              Inde, Jaipur: les flics douzaine de blessés lors d'affrontements; usine incendiée  (pas sûr de combien il s'agissait d'une émeute intercommunautaire qui s'est retournée contre les flics ou non, mais …)
                 Bahreïn: les émeutes continuent  (pour des informations constamment mises à jour à propos de Bahreïn, regardez ici )
04/03/13:   Inde: 5 flics hospitalisés dans des mini-émeute
 Ecosse: campagne de lancement de flics contre les vandales attaquent la bêtise d'enseignement des centres 
                Egypte: l'école secondaire barrage routier élèves à l'extérieur du ministère de l'Éducation
04/02/13:   Grèce: candidat Golden Dawn jeté dans la mer ; villageois Thassos arrêter documents racistes aube de Golden
                Irlande, Dublin: les vandales faire la critique d'art
                Etats-Unis, Las Vegas: grève des taxis sauvage
                 Nigeria: Lagos Assemblée a pris d'assaut pour protester contre le propriétaire / développeurs rip-off
                 Egypte: 500 élèves de former sommet Université HQ sur les intoxications alimentaires  ;  tête universitaire supprimait …

04/01/13:    Hong Kong: Poursuite de la grève des dockers malgré la menace licenciement  ( perte quotidienne au capital: 645 160 $ )
Mars 2013
31/3/13: Egypte, Alexandrie: grève des agents de sécurité provoque $ 2.27million dommages (ne dis pas que la grève des «officiers de police sous-officiers et hommes de sécurité» – principalement des gardes-frontières – pour une augmentation de salaire est quelque chose que nous devrions soutenir du tout, mais c'est indicative de l'atmosphère en Egypte qu'ils ont été impliqués dans le sabotage vaste tels, ils ont aussi sat-en sur la piste de l'aéroport )
                 Hong Kong: Poursuite de la grève des dockers et du sommeil dans les docks, le bureau entrepreneurs ont pris d'assaut
                Etats-Unis: Colorado – critique de l'église à Pâques ici  et  ici à Philadelphie  ; ailleurs (Carolina) Eglise montre son vrai message

30/3/13: Italie, Turin: les réfugiés africains occupent village olympique
29/3/13: Egypte: affrontements avec les flics à Alexandrie et Zagazig  (et au Caire )
               Bahreïn: nouveaux affrontements avec les flics  ( vidéo d'hier )
28/3/13: Chili: la police anti-émeute, les étudiants se heurtent à Santiago
              Jordanie: Syrian émeute contre les réfugiés du HCR
              Hong Kong: grève des dockers, bagarre et sit-in , augmentation de salaire de 20% exigé
              Birmanie: 100s mine de protester CV  (en dépit de mauvaises émeutes religieuses au même endroit – qui, selon certains ont été manipulés par les militaires, et en dépit de s'opposer par nasty lauréat du prix Nobel Aung San Suu Kyi )
27/3/13: Pakistan: mini-émeute au bureau des passeports Faisalabad
              Palestine, Hébron: 12-yr-old grièvement blessé par balle en caoutchouc IDF
26/3/13: Chypre: 1000s occuper banque HQ
           Afrique du Sud: une nouvelle grève sauvage à la puissance du Limpopo station de chantier
           Egypte, Le Caire: les élèves de 15 jours sit-in attaqués par la sécurité gunormes  ( photos ici )
25/3/13: Afrique du Sud: grève sauvage des travailleurs Exxaro victoire (voir ci-dessous 20/3/13)
              Royaume-Uni: l'occupation du ministre pour désactiver bureau de circonscription populaire
23/3/13: Etats-Unis, Indiana: palais de justice, des bibliothèques, des entreprises et statue graffitis
               Inde: des villageois assis sur la bonne voie, réussir à arrêter la ligne de chemin de fer
22/3/13: Royaume-Uni, Lancashire, Rossendale: agents immobiliers vandalisé
         Egypte, Le Caire: les Frères musulmans QG incendié  ( bus brûlés que les affrontements se poursuivent ; tambours accompagnent émeute  ); 4 villes attaquer d'autres états-majors des partis au pouvoir
 Nouvelle-Zélande: les flics réprimer Squad Christchurch Riot Police Anti- 
 Brésil, Rio: les flics expulser brutalement squat des peuples autochtones; affrontements …
21/3/13: Papouasie-Nouvelle-Guinée: 49 évasion des prisonniers pour protester contre les conditions de détention
             Chine: les manifestants se heurtent Huaguang, la police à Taipei
             Brésil: des manifestants autochtones occupent centrale hydroélectrique en Amazonie
           Chypre: les affrontements avec les flics en dehors du parlement ; cyp-émeute vidéo ici  ( ONU-émeute formation à Chypre vidéo à partir de Mars 2nd ici )
Bahreïn: anti-gouv. démos continuent
20/3/13: Belgique, Namur: clash sidérurgistes avec les flics laisse travailleur avec l'œil endommagé de canons à eau
             Etats-Unis: Las Vegas travailleurs arrêtés après avoir bloqué la circulation;  Southern California mètres militants anti-puce perturber la conférence
          Afrique du Sud: Rand tombe à la suite de grèves, coupures de courant probables si les grèves illégales des mineurs continuent  
19/3/13 : Inde: poste de police incendié et saccagé après flics tuent des jeunes dans l'Uttar Pradesh
           Afrique du Sud: métro sit-in lors de la grève des mineurs, actuellement en 7ème jour; nouvelle vague de grèves illégales; balles de la police en caoutchouc feu à un groupe de 2 000 grévistes; 5 décharges sauvages dans les mines Exxaro;  deux semaines tout au long de la grève Exxaro "exacerbé" en renversant de deux camions de transport à la mine de charbon Grootegeluk dans le Limpopo , les mineurs blessés dans des affrontements avec la police  
18/3/13:   Irlande: émeute dans une prison petit
              Tunisie: plus grandes manifestations depuis le printemps arabe
              Cambodge: barrage routier grévistes, brûler des pneus
              Colombie: le manque émeutes protestant de l'eau propre
 Phillipines: Les étudiants protestent contre les frais de scolarité randonnée
17/3/13: USA: Dayton, Ohio – étudiants "hors de contrôle"; croiseurs flic endommagé plusieurs  (plus ici ) (compte rendu détaillé ici ) 
 Egypte: de nouveaux affrontements en dehors des Frères musulmans HQ
Thaïlande: les appels en prison police anti-émeute après protestation
               Pakistan: super autoroute bloqué par un sit-in
Bulgarie: des manifestants sur les récupérateurs critique démo politiques , Varna manifestants affrontent la police  – les trains bloqués
16/3/13: Australie: mini-émeute à Brisbane partie; flics jetaient des briques et des bouteilles.
             Egypte: Le Caire – affrontements entre les manifestants et les Frères musulmans

Jamaïque: des manifestants en colère monter d'énormes barrages sur la route principale après flics tuez 3
      Népal: sit-in occupants menacés par des politiciens maoïstes  (alors que les partisans maoïstes affrontement avec les flics )
15/3/13: Pérou: 2 mineurs meurent dans des affrontements avec les flics
             Etats-Unis: Occupy Oakland banques d'attaque des manifestants
           Canada: Montréal démo brutalité anti-flic, 100s arrêté; voiture de police vandalisés, etc 
        Guantanamo: des détenus grève la faim de masse actuellement en 2ème mois (plus ici )
14/3/13:  Bermudes: grève sauvage s'arrête ferries
        Belgique: Bruxelles Direction générale des bureaux des Affaires économiques et financières occupé  (twitter en français: pour un européen de printemps )
        Grèce: les étudiants se rassemblent pour protester comme un sit-in à Patra collège technique continue  (plus ici )
   Etats-Unis: la brutalité de la police Brooklynites protestation pour la quatrième nuit en cours d'exécution
Bahreïn: les manifestants bloquent les routes principales dans les villages, lancent des cocktails Molotov et des pierres sur la police  (plus ici  et ici  et ici )
13/3/13: USA: Brooklyn, NY – officier fracassé le visage avec une brique, 50 arrêtés (plus ici )
   Canada: plusieurs villes du Québec dans les protestations contre les coupes sociales
03/12/13:  Argentine: tambours vigueur annulation de masse comme la cathédrale de Buenos Aires est occupé à la veille de l'élection du Pape argentin 
Inde: les camionneurs en grève de la mémoire contre la brutalité flic
             Etats-Unis: New York, Brooklyn – 100s rallye pour la 2ème nuit de protestation contre les flics  
Azerbaïdjan: l'attaque des flics manifestation illégale Facebook à l'initiative contre la violence armée
         Liban: presque tous les jours un sit-in des bureaux de TVA pour les plus de 3 semaines par les employés du secteur public en grève dans le secteur public de masse
         Sri Lanka: grève de la faim de masse prison et de protestation sur le toit 
              Oman: des milliers de travailleurs de la construction d'avion en grève sauvage
03/11/13: USA: anti-flic mini-émeute à Brooklyn, East Flatbush, État de New York (twitter ici ) (plus ici ), et une autre émeute États-Unis, dans le Massachusetts – flics jetaient avec des canettes et des bouteilles
         Bulgarie: Varna protestation 30e  contre les factures, les monopoles et la corruption; carrefour bloqué
Inde: Delhi avocats du Nouveau grève de solidarité avec les avocats arrêtés le 7 Mars des émeutes
              Afrique du Sud: des manifestants contre les routes d'alimentation de la ville de blocs déconnexions près de Jo'burg  (plus ici ) 
              Irak: des émeutes à la prison d'Abou Ghraib,   à Bagdad

03/10/13:  Inde: manifestation anti-nuke par les pêcheurs  (et ailleurs en Inde:  manifestation tourne à la violence mars à Kozhikode   – plus ici )