"I heard a bird sing in the dark of December. A magical thing. And sweet to remember. We are nearer to Spring than we were in September."
― Oliver Herford
Please note: all references to the movement in Iran have now been moved to this page.
31/12/17:
Zimbabwe, Harare: 6th day of occupation of South Sudan embassy by students demanding unpaid grants, etc.

France: traditional New Years Eve burning of cars in 22 towns and cities...Paris (Champigny-sur-Marne): policewoman, and another cop,  beaten up during mini-riot
Albania, Mirdita: angry protest against dam

30/12/17:
Tunisia, Tunis: fly-pitchers & cops clash; 2 cops injured, cop car vandalised

Colombia, Armenia: fly-pitchers and riot cops clash as state shuts down "anarchic" fly-pitching

29/12/17:
Argentina, Santa Cruz: workers protesting unpaid wages block legislative assembly, with burning tyres, clash with cops

28/12/17:
India, West Bengal: villagers resisting new power station block main roads with burning vehicles, hurl "bombs" More here

France, Amiens: clashes with riot cops outside high school after gates are blocked with burning bins etc.…Paris: diplomatic corps vehicle torched in solidarity with anarchist prisoners

27/12/17:
Mali, Moribabougou: 2nd day of massive resistance to destruction of 100 homes & 4 water towers by landlord collaborating with cops "Incredible scenes of urban guerrilla warfare, scenes of unprecedented violence between young people and law enforcement, which we've witnessed here since Tuesday," said a young man from Moribabougou, contacted by telephone."
Senegal, Ziguinchor: motorbike taxi drivers clash with cops as they block most intersections & roundabouts, many with burning tyres, in anger against new restrictions
26/12/17:
China: statement by dissident after being sentenced to 8 years for "subversion" "…he told the court,  immediately after the sentence was announced, that "I thank the Communist Party for conferring me this high honor [subversion]. I will not forget my original aspiration, and will roll up my sleeves and work harder." His remarks were a play on the official words of Xi Jinping; observers found it remarkable that a man who had just received such a harsh sentence would have the sense of humor, and guts, to do so…"…being given the honorable label of one who "subverts state power" is the highest form of affirmation for a citizen. It's proof that the citizen wasn't an accomplice or a slave, and that at the very least he went out and defended, and fought….."
Switzerland, Zurich: people spray-painting wall of police & injustice centre attack cops with iron bars, fireworks, stones & bottles
Venezuela, Ciudad Bolivar: 2nd day of looting (mainly thwarted by the military) by the desperately hungry

US, California: mini-riot in shopping mall

25/12/17:
Venezuela, Ciudad Bolivar: looting of several stores in riots More here in English "There have been scattered protests and roadblocks around the South American OPEC nation in recent days over food shortages, power-cuts, high prices and fuel rationing….Local chamber of commerce head Florenzo Schettino told Reuters 10 businesses – mostly liquor stores – were looted as dark fell on Christmas Day"
24/12/17:
Peru, Lima: clashes with state during march against liberation of ex-president

Indonesia, West Java: clothes store looted

23/12/17:
Taiwan, Taipei: clashes between demonstrators against labour law revision and cops Video here
China: surveillance state spreading from Xinjiang across whole country "The system, developed under former Tibet Party secretary Chen Quanguo, offers a glimpse of the likely future elsewhere in China, and perhaps beyond. Security checkpoints with identification scanners guard the train station and roads in and out of town. Facial scanners track comings and goings at hotels, shopping malls and banks. Police use hand-held devices to search smartphones for encrypted chat apps, politically charged videos and other suspect content. To fill up with gas, drivers must first swipe their ID cards and stare into a camera….They constantly take lessons from the high-pressure rule they apply in Xinjiang and implement them in the east…What happens in Xinjiang has bearing on the fate of all Chinese people."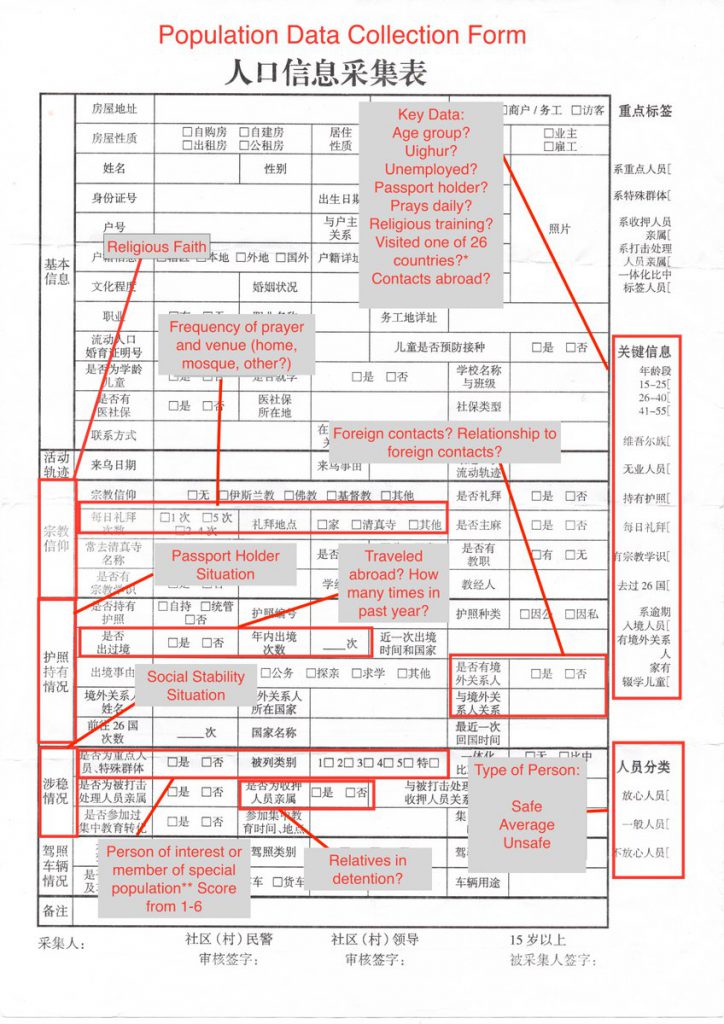 Iraqi Kurdistan: report saying major media in the region shut down & websites removed "Protesters who gathered in Koya told NRT on December 19 they wanted basic services and salaries: "Now, we don't call on the government because there is no government.  Since the government do not exist, we call on it to leave. The lawmakers and ministers all remain silent for money. Our demand is that government leaves," a teacher added. They said they hadn't been paid for up to four months. Protesters blocked the Kifri-Kalar road. They also attacked the offices of the five main political parties and NRT said [website since closed down] they burned the local Asayish (internal security) office….The same thing happened in Piramagroon, photo were posted online."
22/12/17:
Senegal, Dakar: clashes with state as students barricade roads with burning tyres etc. in protest against unpaid grants
South Africa, Mpumalanga: 6-day wildcat at gold mine ends…nationwide Shoprite strike against super-exploitation and lack of night transport

France, Grenoble: tags painted, construction site crane sabotaged, on pseudo-ecological project for the rich (communiqué)

21/12/17:
Germany: supporters of anti-G20 riots reverse perspective on cop demands for information about rioters "German activists have published photos of Berlin police officers online seeking additional information on the officers. Authorities launched a probe while the police union condemned them as "extremists" trying to "stir up hatred." In response to Hamburg police publishing more than 100 photos of suspects wanted in connection with the violence and looting during the G20 summit, a popular web portal for militant leftists posted photographs of 54 Berlin police officers who are believed to have taken part in evicting squatters from a building occupied by far-left activists earlier this year….The activists… said they "look forward to getting tips about where [the police officers] live. In addition to participating in the eviction, they can be held responsible for the violence of the three weeks of siege."…Berlin police say they have launched an investigation into the incident. After being made aware of the photographs and the provocative message, the German Police Union (GdP) described the threats as "abominable, defamatory and the result of a fundamental attitude that glorifies and exerts violence." Original ultra-left appeal for info in English here.

Bolivia, La Paz: cops get very heavy with supporters of month-old doctors strike after Ministry of Health is partly burnt by firecrackers during riot

Iraqi Kurdistan: 4th day of movement "Around 20 party offices and a town hall have been set ablaze across the troubled region since Monday"….  as PM Barzani complains about riots being a conspiracy to undermine security & stability (for him and all the other racketeers)…This, though obviously from a mainstream viewpoint, gives a hint of some of the political-economic aspects of the situation.

Romania, Craiova: Ford workers on wildcat strike "…workers forced the removal of the leader of the trade union and repudiated the 2018-19 contract agreed to Wednesday by the union and the company. Tensions at the plant boiled over Thursday morning when roughly 200 workers spontaneously stopped work and began to march out of the plant. When the next shift began to come in to work, hundreds from the new shift joined the protest, which grew to about 1,000 workers. Production ground to a halt." More here & here and video here

US, Washington DC: protest against expulsion of kids of illegal immigrants held in part of US Capitol building

20/12/17:
Argentina, San Pedro de Jujuy: sugar mill workers protesting against dismissals & unpaid salaries for November block highway and bridge; very heavy cop repression with gas & rubber bullets …Buenos Aires: attempt to loot Walmart by 70 people leads to heavy clashes with cops, closure of other supermarkets; highway blocked, truck looted

India, Uttar Pradesh: students riot, burn bus, damage 40 vehicles after arrest of student leader

Iraqi Kurdistan: massive arrests on 3rd day of movement "Kurdish forces launched a wide-scale arrest campaign in Sulaymaniyah to silence demonstrators, who have taken to the streets for the third day in a row in protest at delayed salary payments and poor services. Scores of civilians were arrested as part of the campaign."…Sulaimaniyah: troops occupy city "Heavily armed troops and anti-riot police locked down Iraqi Kurdistan's second city Sulaimaniyah on Wednesday after two days of protests killed five people and wounded nearly 200 across the region.Armoured personnel carriers, water cannon and trucks mounted with machine guns were stationed at all of the city's main crossroads, an AFP correspondent reported.There was virtually no traffic and most shops were closed, particularly around the central Saray Square, the epicentre of the protests"

19/12/17:
Iraq, Iraqi Kurdistan: 25 killed on both sides as riots against all political rackets continue "Clashes between protesters and security forces in Raniya left six dead and about 90 wounded. Rioters attacked a Patriotic Union of Kurdistan office in Koysinjaq, where they killed four guards and wounded seven more. At least four more wounded were reported. In Sulaymaniya, four policemen and six protesters were wounded….In Kanaan, a member of the oil police was killed."   More here "Earlier Tuesday, protesters torched a number of public facilities in Sulaymaniyah, including the offices of some opposition groups. Aydin Maruf, a lawmaker for the Iraqi Turkmen Front (ITF), told Anadolu Agency that demonstrators had set fire to the ITF's office in the city's Kifri district. According to Maruf, protesters also torched the local headquarters of the Kurdistan Democratic Party, as well as the Koy Sanjaq prefecture building near Erbil, the municipal capital of the Kurdish Regional Government (KRG)."  More here "Four guards of the Patriotic Union of Kurdistan (PUK) were killed as Kurdish protesters stormed the union's headquarters in Erbil in protest at late salary payments and poor services….The angry protesters torched the offices of the ruling Kurdistan Democratic Party (KDP), the opposition Change Movement (Gorran) and the Patriotic Union of Kurdistan in Piramagroon northwest of Sulaimaniya."…town halls seized "For the second day, the protesters burned the seats of political parties, without distinction….The most serious incident took place in Raparine, 130 km north of Sulaymaniyah, capital of the province of the same name. Protesters set fire to the headquarters of the Patriotic Union of Kurdistan (PUK) and the Kurdistan Democratic Party (KDP), the two main parties in the region, and seized the city hall. "Clashes ensued with the police opening fire, killing five people and injuring at least 70 people," Taha Mohammad, spokesman for the local health department, told reporters. In other locations, around 100 people were injured by bullets, stones or suffocation … Demonstrations also took place in Rania, 130 km northwest of Sulaymaniyah, where the protesters also set fire to the PUK and Islamic Union headquarters and took control of the town hall...In Koysinjaq, Erbil province, protesters were reported to have set fire to the mayor's office, as well as to the PPK, PUK and Islamic Union headquarters...In Kifri, Sulaymaniyah province, hundreds of protesters took control of the KDP headquarters after throwing stones." More here "In Koysinjaq, demonstrators set fire to the mayor's office, while in Kifri hundreds stormed the offices of Barzani's Kurdistan Democratic Party after pelting the building with stones" Apparently the riots are taking place in 14 different areas: Raparines, Souleimaniyeh, Rania, Koysinjaq, Kifri, Kalar, Ranya, Taqtaq, Chamchamal, Koya, Rawanduz, Halabja, Said Sadiq, & Qaladze.
Algeria, Bouira: barricades set up on main roads following violent cop repression of peaceful demo over banning of local language "… all the schools in the wilaya of Bouira are still paralyzed by the strike that began more than a week ago. The climate remains tense. ….In the late afternoon, young people, demanding the release of those arrested and rising against the decision of the public authorities to prohibit any march to the chief town of wilaya, proceeded to close the  highway section with the help of burnt tires, tree trunks and other odd objects. Barricades were erected in the towns of El Esnam and El Adjiba, paralyzing car traffic."
Greece, Athens: clashes with cops over foreclosure auctions of homes

18/12/17:
Iraq, Sulaimaniyah (Iraqi Kurdistan): 12 killed as 6 different offices of various Kurdish nationalist parties torched in riots against unpaid salaries & corruption
"The demonstrators torched the office of the ruling Kurdish Democratic Party (KDP)…The protestors also set fire to the offices of KDP, the Patriotic Union of Kurdistan (PUK), Change Movement (Gorran), Islamic Union of Kurdistan (Yekgirtu), and Islamic Group (Komela), in different cities and towns in Sulaimaniyah province…In some protests, the demonstrators turned violent when some protestors stoned the security forces guarding the Kurdish offices, prompting the troops to use tear gas in an attempt to disperse the crowds…the demonstrations started in the morning, but turned violent in the afternoon after the security forces used tear gas and the demonstrators threw stones on them. The protests were sparked by frustration over unpaid salaries to teachers and other civil servants, in addition to the deterioration of basic services and widespread corruption." More here: "At least 12 people were killed, and 32 were wounded: about 30 people were taken to hospital for injuries or other ailments, including suffocation due to tear gas, after the riots in Kurdistan. An unreported number of the victims were security personnel." And here "A security services building was also torched by the protesters across the troubled region.". See also this, written following the 1991 Gulf War, mainly about the history of Kurdish parties in Iraq. And this thread in The Guardian at the beginning of 2013 on the 10th anniversary of the Iraq war; whilst the article itself  is obviously rubbish this depressing comment illustrates some of the reasons for today's massive attacks: "I have been living in Iraqi Kurdistan for the past few years, and I have to say this article is as misleading as it could get, Saddam was a Dictator but he never had plan to eradicate the Kurds, and when he did, he was supported by Western countries with many who did the dirty jobs were Kurdish Militant (Jash) loyal to Saddam. Ten years later, living here, I notice that Majority of he Kurdish population wish for the days of Saddam, not because they love Dictator, but because under Saddam, Iraq had a stable economy and a Socialist public service with no corruption, today, everything is private, the public sector is dying, and both the Iraqi and the KRG Government are ruled by few elites, almost a band of Mafia, each own an oil filed, and no one is aware as to what is happening to all the oil exports, they get rich while the country is sinking more into chaos and poverty."
Argentina, Buenos Aires: 2nd demonstration of anger against pension, and other, reforms in a week "Activists lobbed stones, bottles and firecrackers at police as huge crowds demonstrated against pension reforms proposed by the center-right government of President Mauricio Macri. The crowd tried to rip down metal barriers that police had erected to prevent them getting too close to the square beside congress…The massed ranks of police officers remained behind their shields without advancing on the demonstrators. Last week, they used water cannon, tear gas and rubber bullets against rock-throwing protesters who burned barricades made of trash near congress. The three main trade unions and the opposition had called for a general strike and protests on Monday in the capital to resist the passage of the pension reform bill. It was the second time the administration has tried to push through the bill. Last Thursday's session had to be cut short as clashes outside escalated, leaving a number of demonstrators injured or under arrest. A judge then issued a ban on police using firearms against protesters and also forbade undercover police officers from infiltrating the marchers. Tens of thousands of protesters carrying giant placards and flags tried to converge on the congress building, occupying 10 blocks of the central Avenida de Mayo that links congress to the president's offices at the Casa Rosada." More here. It should be pointed out that during the previous week  two deputies were hurt: one was bitten by a police dog, and another  was kicked  repeatedly in the leg by a cop – which might explain the judge's decision. The reform proposed includes tax cuts for corporations, the reform of labour regulations to reduce workers' bargaining power, as well as severe cuts to pensions, retirement payments and social aid. And here: "Between comrades and autonomous, self-convened people with a strong hatred for the police, we confronted, ran and resisted the police attack, cars and containers were lit, tiles, glass and facades were broken; walls were painted with phrases against the State, the Government and, also remembering Rafael and Comrade Santiago; spontaneous attacks were coordinated, barricades were improvised and molotovs were launched; the lackey state press was attacked; those suffocated by the tear-gas and also the wounded were helped by the same dissenters; there were robberies in some buildings; we jumped and we sang against the police, also so that all the governors go away and that they do not return; we saw excellent forms of combat and an excellent insurrectional capacity that wasn't premeditated. Life was glimpsed by disobeying and seeing the rage overflow."
17/12/17:
Honduras, San Pedro Sula: demonstrators against election fix loot sports store (video)…riots continue in at least 5 different parts of country Though dominated by the official opposition and "democratic" ideology, it's unlikely that the official opposition approves of burning vehicles & billboards and looting.

16/12/17:
Ivory Coast, Korhogo: dozens of parents take over police station, threatening to burn it down, in order to free their kids arrested for having thrown stones "A dozen children had been arrested over the  previous days, on the instruction of the Minister of National Education, after throwing stones and projectiles at schoolchildren and teachers to force the schools to close, in order to benefit from school holidays. Christmas has been made longer (three weeks instead of two). Several teachers and students had been hurt.
The violence, recurrent every year in the Ivory Coast, occurred this week in several cities, especially in the north of the country, where many schools have had to close….soldiers arrived quickly as reinforcements, launching tear gas canisters to oust the students' parents, who, in return,  threw  projectiles at the police, before retreating. "
UK: a politician's life is not a happy one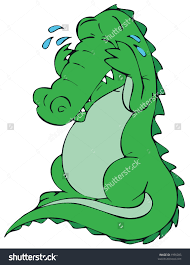 15/12/17:
Peru, Piura: in protest against forbidding motorbike taxis from the urban area, motortaxi drivers block roads, burn tyres, pelt cops with sticks & stones, puncture tyres of various vehicles

India, Kerala: students clash with cops in protest against Vice Chancellor's nepotism

Eire: Ryanair to recognise unions to prevent pilots' strike I put this here just to show, for those few not aware of the fact,  that union recognition is often a way for the bosses to stop any independent action rather than the dominant idea that unions = strikes. Of course,  a strike may take place despite this recognition, but that remains to be seen…Added 18/12/17: union suspends strike….But 1st official 4-hour strike in Germany on 22nd December is largely a flop.

Italy, Modena: antifas clash with cops

Australia, Brisbane: education is an admirable thing, but it is well to remember from time to time that nothing that is worth knowing can be taught (Oscar Wilde)
France, St.Etienne: foootball fans pelt cops with stones, vandalise property

Mali, Yelimané: after a week of machete-armed villagers blockading town hall to force mayor's resignation, gendarmes fire teargas & live rounds at them

UK, Yorkshire: flatfoots' flat

14/12/17:
India, Assam: 15 national highways blockaded as tea plantation workers protest shooting by tea bosses of  workers protesting non-payment of promised bonuses "Educational institutions, business establishments and offices were closed in Golaghat." More here "…the world's largest tea producing region – has had a history of bloody clashes. In 2013, protesting laborers in Tinsukia burned alive the owner of a tea estate along with his wife. In 2010, a tea garden owner killed a 13-year-old boy during a work protest….According to local reports, on Wednesday morning, dozens of laborers reached the office of the management and staged a protest demanding early disbursement of their pending wages. Some of the protesters turned unruly and started setting ablaze outdoor furniture and trees. The irate owners then took out their pistols and started firing at them."

Nigeria, Mambilla: 10 illegal miners murdered by cops as the miners resist destruction of illegal temporary living structures…cop disappears

Argentina, Buenos Aires: cops fire rubber bullets & tear gas as bins are torched during pensions demo…Neuquen: 3rd day of clashes between cops and workers outside Government House

Algeria, Bouira: major motorway barricaded with burning tyres & tree trunks  No explanation for the reasons behind these protests, but I presume it's the same as those in Kabylie on 11th December – clashes between cops & university/high school students as high school students organise strikes against the marginalisation of the local Amazighe  language

13/12/17:
Madigascar, Ikongo:  about 600 people armed with spears and machetes, storm prison, take guards hostage and liberate 120 prisoners More here. It's not clear what the reason for this was, as the 2 reports seem to differ (though the latter is in Malgache & the Google translate version isn't clear). From the first one it seems that a prisoner was killed in transit and the crowd wanted to find the prisoners they assumed had done it. In the 2nd it seems like they wanted to free 2 prisoners innocent of the crime for which they'd been imprisoned.

Tunisia, Kram: youths block road, chuck stones at cops, after resident is badly beaten by cops…Bouarada: youths protesting suicide in custody get teargassed by cops…Sidi Bouzid: roads blocked with flaming tyres in movement against unemployment

Greece, Athens: more clashes with cops in Exarchia…Roma pelt police station with stones after death of Roma in custody

Australia, Perth: small prison riot "…seven out-of-control inmates trashed part of a wing and made threats against staff."
China, Xinjiang: yet another report on the development of state totalitarianism – the state collecting DNA from all residents between 12 & 65 See also this "DNA and blood types are being collected through a free annual physical exams program called Physicals for All. It is unclear if the participants of the physicals are informed of the authorities' intention to collect, store, or use sensitive DNA data. "Xinjiang authorities should rename their physical exams project 'Privacy Violations for All,' as informed consent and real choice does not seem to be part of these programs," said Sophie Richardson, China director. "The mandatory databanking of a whole population's biodata, including DNA, is a gross violation of international human rights norms, and it's even more disturbing if it is done surreptitiously, under the guise of a free health care program." See reports on News of Opposition from  27/10/17, 21/10/17 & 14/10/17 and also "the myths of dna…"

UK, London: wildcat strike on rail construction site

12/12/17:
Kazakhstan, Karaganda: over 600 miners  end 2-day sit-in of mines after being promised pay rise whilst  occupation made illegal. More here

Tunisia, Sejnane: 200 attack National Guard gendarmerie during General Strike demo against lack of investment & unemployment in area "Violence had already occurred on Friday in Sejnane (Bizerte governorate) in response to the death in hospital of a woman who tried self-immolation by fire last month in protest against the removal of social assistance. According to the Interior Ministry, protesters set fire to the headquarters of a local social affairs unit and broke the windows of the sub-prefecture. Police officers had been injured, the ministry added, without specifying their numbers. A first general strike was observed in the city on November 22nd, days after the attempted self-immolation at the headquarters of the sub-prefecture of Radhia Mechregui, who died in early December during her hospitalization. …This mother of five wanted to protest against the cancellation of the welfare payment of 150 dinars (51 euros) from her husband, sick, after several unanswered claims. "The act of despair and anger of Radhia Mechergui was the spark that triggered the anger of the inhabitants of Sejnane," said November 22, Mr. Barhoumi, UGTT. "The temperature in the street is at boiling point," he said."

Argentina, Buenos Aires: containers burnt, stones thrown in clashes with cops at demo against WTO

Ivory Coast, Cocody: heavy clashes between residents and cops as cops brutally evict several houses without court order

Senegal, St.Louis: heavy clashes as students block main highway with expropriated lorry in protest against non-payment of grants
11/12/17:
Kenya, Nyamira: villagers protesting dam project burn down 4 houses belonging to dam collaborator

Algeria, Kabylie: clashes between cops & university/high school students as high school students organise strikes against the marginalisation of the local Amazighe  language…video
Ivory Coast, San Pedro: clashes between students and cops after teachers suspend classes following teacher's murder by gendarmes

France, Yvelines: security cameras sabotaged before they've even started to function

10/12/17:
UK, Glasgow: historic building occupied in protest demanding more public housing

9/12/17:
Italy, Lecce: anti-gas pipe clashes as people break into forbidden zone on unauthorised demo…Caltanissetta (Sicily): part of migrant detention camp destroyed in arson attack by refugees

Morocco, Casablanca: cop badly injured in clashes between state and squatting migrants (video)

8/12/17:
Germany, Bremen: arson attack on car belonging to state organisation involved in forcing migrants to leave

7/12/17:
India, Kerala: students sequestrate Vice Chancellor in protest against his nepotism "… the vice-chancellor was 'gheraoed' inside the Syndicate room during the meeting by members demanding an inquiry into allegations of nepotism in the appointment of a faculty member in the Department of Education. The report added that the vice-chancellor had conceded to set up a four-member Syndicate subcommittee to probe the allegations of nepotism."
UK: report showing British cops training Sri Lankan war criminals in riot practice

Sweden, Stockholm: area of city declared "no-go zone" by state

6/12/17:
Guinea, Labé: yet again, high school & middle school students leave classes en masse in support of striking teachers' demands, attack education director's building More here "Early this morning around 8 am, a few students went to their respective schools to attend classes following a communique broadcast from the municipality calling on parents to put children on the road to school, but for lack of teachers they did not have classes. These students from several different schools then went to the private schools that were studying. By stoning them, they prevented them from studying. An act that completely disrupted the courses and also pushed these students to join their rank. In large numbers, students were able to go from school to school, public or private. It was later that these students went to  Labé's premises of the prefectural directorate of education to express their frustrations. They chanted slogans hostile to the powers-that-be…Throughout their journey, they wandered through the city, leaving traces everywhere they visited by burning tires at roundabouts…The protesters poured out their anger at the Prefectural Directorate of Education building. The windows of the director's office and the head of the human resources department were broken by stones thrown by students before being dispersed by the police forces. The latter used tear gas. There were arrests of teenagers and one injured admitted to the regional hospital…" See reports for 27, 25th, 22nd & 21st November here

Greece, Athens: cops molotoved in day-time march for Alexis Grigoropoulos …and in the evening also "After the march, police clashed with protesters hurling petrol bombs at them in the bohemian Exarchia district, where the unarmed boy was shot dead. There were more demonstrations in other cities across the country. Clashes broke out during protests in the northern city of Thessaloniki." … videos & photos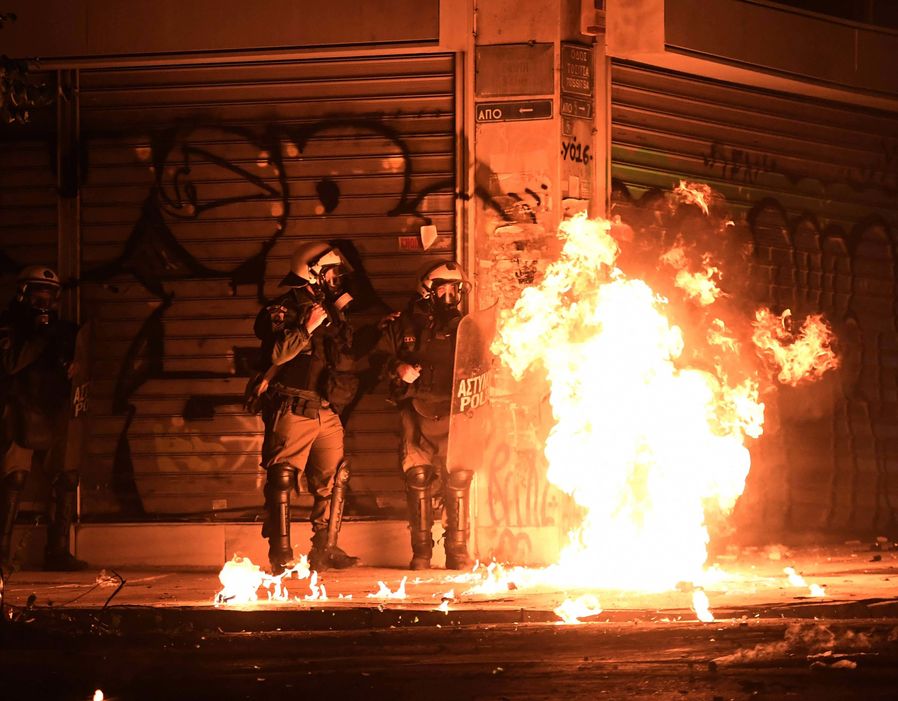 …and a video of the 2008 uprising

UK: report saying that riot cops called to prisons almost 600 times in 2016, 5 times more than in 2010

Germany: report showing that German pilots have grounded 222 flights in first 9 months of this year, refusing to deport failed asylum seekers

South Africa, KwaZulu Natal: protesters demanding work block road with rocks

France, Herault: local councilor's car smashed up in centre of village; no witnesses come forward

Finland: on centenary of the birth of the Finish state, several stolen national flags are burnt (video)

5/12/17:
Zambia, Kitwe: students riot over unpaid meal allowances…as lecturers go on strike
France, Paris: failed escape in migrant detention centre turns into riot; whole prison wing destroyed "A failed escape, a mutiny, a dozen deliberate fires and a seriously injured [SF note: by smoke inhalation] prisoner who was barely saved by the police. The night from Monday to Tuesday was very hot at the detention center located in the Bois de Vincennes in Paris. The material damage is heavy. Unit 3, which is home to 57 illegal aliens, has been devastated. It will take nearly two months of work to restore it."

Greece, Athens: cops beaten as workers break into Labour Ministry in protest against new strike restrictions Video here. Though this  mainly involved Communist Party workers (notorious for opposing riots, occupations and strikes not under its control over its history, including the last 9 years), coming on the eve of the 9th anniversary of the assassination of Alexis Grigoropoulos might make for some unusual developments…though this is probably just wishful thinking.
4/12/17:
Taiwan, Taipei: clashes with cops over new wage slavery law
"At close to noon protesters charged the police line and clashes ensued. Shortly after, a second wave managed to break through, and a group of protesters occupied the front steps, sitting down and hooking arms to form a human chain. Serious conflict broke out as police tried to remove the group. …The draft amendment to the Labor Standards Act would allow employers in certain industries to reduce the rest period between shifts for some workers from 11 hours to eight hours, and to increase the maximum number of consecutive working days from 6 to 12."
Australia, Melbourne: cop injured during clashes over fascist arsehole

Nigeria, Anambra: as protesters storm HQ of electricity company, company annnounces that over 200 transformers have been vandalised so far this year in the region…Abuja: protesters against Libyan slave trade occupy Ministry of Foreign Affairs

Argentina, Buenos Aires: Lionel Messi gets legless

UK, Glencoe: belated attack on Jimmy Savile

France, Savoie: a critique of Buddhism…? Report in French of arson attack on Buddhist institute. For an interesting account of state Buddhism in Thailand, see "thailand, buddha, the king & I".

3/12/17:
Iran, Ilam: heavy clashes between cops & villagers as state steals large areas of land

UK, Kent: small riot in prison
China: another report on opposition to evictions of migrant workers (see entry for 28/11/17)

France, Beziers: yet another ambush of firefighters on estate

2/12/17:
France, Hauts-de-Seine: 2nd night of clashes following injury of youth in "accident" with cops in car "This Saturday evening, a dozen garbage cans were burned, more diffuse than Friday night, in this district of Asnieres. A large police detachment had been deployed in the neighborhood in the late afternoon. In the end, the evening was less hectic than the police could have feared. There were no riots. And nobody was arrested during the events that lasted from 7:30 pm to 11 pm. These incidents occurred after a youth was knocked down, in rue des Freycinet, by a vehicle of the municipal police, on the night of Wednesday to Thursday. Two opposing versions of the circumstances of the accident: that of police officers who say that the youth had deliberately put himself in their path. …An official version strongly contested by the neighborhood residents who say that the young man had "never tried to prevent the advance of the car". He had only gone on a few errands and had been chatting "for over an hour" with a friend at the accident site before the crash" Video of riot of 1/12/17 here

India: report showing that agrarian riots for 2016 rose by over 80% compared with 2015 "According to the latest NCRB report, farmers took to streets in large numbers demanding their rights last year with 4,837 riots taking place across the country due to 'agrarian' crisis while only 2,683 such incidents were reported the previous year.  

Romania, Bucharest: clashes as anti-corruption protesters progress to anti-Christmas protesters

Greece, Athens: anarchist sabotage of electronic travelcard system

1/12/17:
Haiti, Beladere: local population attack police station to release arrested man "…the agents of the Departmental Unit of Maintenance of the Order (UDMO) intervened. After firing in the air, they used tear gas grenades to disperse the crowd, creating panic in the area. Very angry, the attackers retreated and erected barricades of burning tires and threw stones at the police station… Assessment of clashes: two motorcycle and two cars burned… The death of a woman is reported…they attribute her death to tear gas…Traffic was completely blocked, vehicles from the Dominican Republic had to wait several hours until the situation returned to normal…" More here "…the burning cars belong to Yvanovsky Joachim, deputy delegate of the Lascahobas district and to Indrice Noël, one of Belladère's justices of the peace."

Honduras: looting as aspects of election protests go beyond political racketeering "In a statement police announced the arrest of 50 people participating in looting between Thursday and Friday….Security forces said rioters had damaged vehicles and businesses, some of which had been doused in gasoline and set on fire…" More here "A half-block stretch of several colonial-era buildings, including the Museum of Man – which traced the history of the country from its first human settlement – lay in smouldering ruins from fires that broke out Wednesday in the capital's historic center." See also entry for 30/11/17.
Germany, Hanover: clashes between antifas and cops & fascists…report showing that attacks on cops significantly increased in 2016 – over 100 a day, which this racist report attributes to migrants
France, Lyon: cops stoned by a few high school students…Paris: Apple store occupied Unfortunately this was merely a protest over tax evasion/avoidance – as if state accumulation of taxes isn't used to reinforce social control, invest in arms, its own image of power, etc. In fact, whilst liberal/social democrat reformists constantly publicise tax evasion/avoidance by the rich, as if the money would normally help the poor, when/if the state clamps down on tax evasion it may publicise a few of the rich who are targeted but it's usually those far lower in the hierarchy who are the most attacked by such possible state campaigns.