"October is the month for painted leaves…. As fruits and leaves and the day itself acquire a bright tint just before they fall, so the year nears its setting. October is its sunset sky"
~ Henry David Thoreau
"October, baptize me with leaves! Swaddle me in corduroy and nurse me with split pea soup."
  ~ Rainbow Rowell
31/10/17:
Tunisia, Zarzis: clashes with cops as youths block roads with burning tyres after youth tries self-immolation following his brutal "interrogation" by the cops

El Salvador, Soyapango: tyres burnt, roads blocked as fly pitchers protest against evictions
Germany, Hamburg: 100s riot in 3 different districts, chuck eggs & fireworks at cops

France, Haute-Garonne: cars and bins burnt, cops stoned, in 4 different towns in this department"Halloween night: a lot of  car and garbage fires were reported to Toulouse firefighters during the night of 31 October. No less than fifteen vehicles were burned…An altercation between a man and the police force is at the origin of these excesses…. an arrest went wrong and gave rise to a riot. Several policemen were stoned. As a security measure, the Empalot metro station was closed at 8pm. A car fire broke out there. A bus was attacked too. …Other communes of the Haute-Garonne, Muret, Eaunes and Labastidette in particular, required the intervention of firefighters for similar facts. "… La Réunion: rioters smash shop windows & burn loads of bins in 5 different parts of island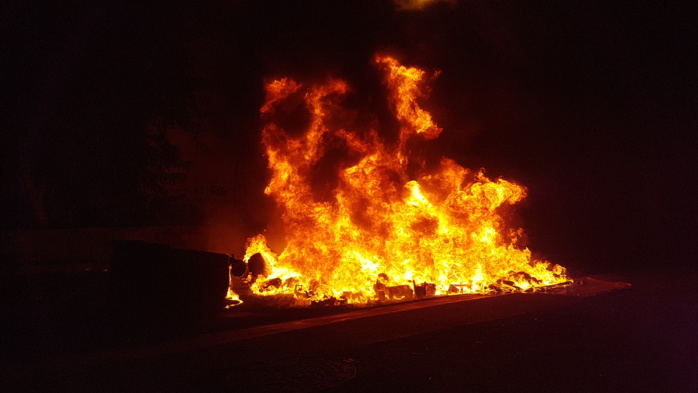 30/10/17:
South Africa, Western Cape: University of Cape Town bans campus protests "The University of Cape Town obtained an interim interdict stopping students from protesting on campus or shutting down academic activities…at the CPUT Cape Town campus a design studio was set alight and a section of the engineering building targeted by arsonists last week."
Democratic Republic of Congo, Goma: cop and 4 rioters killed as general strike initiated by political organisations closes down city "Shops, schools and markets were closed this morning, and in some neighborhoods young people  erected barricades before demonstrating in the streets. The police then intervened by firing tear gas and live ammunition to try to disperse the protesters. They reacted by burning the police station of the popular district of Majengo, in the north of the city…. at that moment …four civilians were killed by police bullets. In a rage of fury,   young people   then threw stones at police officers. Appraisal: one policeman killed and two others seriously injured."  As is often the case with political protests, things go beyond the confines of what the competitors for state power want, which is not to minimise the dangers coming from people's hope for change by some hierarchy or other.

29/10/17:
Niger, Niamey: clashes in protest against budget against the poor  "Police used tear gas to stop the group from reaching parliament…The protesters responded by throwing stones and bricks, building barricades and lighting tyres on fire." Video with irritating music here
France, Eure: heavy duty fireworks thrown at cops; no arrests…Isere: chief cop's car torched

27/10/17:
South Africa, Western Cape: university suspends classes due to disruption "The decision follows extensive disruptions and barricades this morning on entrance and exit roads causing severe delays in traffic on campus and surrounding areas" …..university spends 54million rands on "security"…Durban: libertarian critique of state taken up by the weather…Gauteng: Uber taxis torched in taxi driver protests…main roads blocked…Limpopo: 6 escape during prison riot "The police in Makhado have opened cases of arson, malicious damage to property and escaping from lawful custody after the prisoners of Kutama Sinthumule maximum prison went on the rampage, torched and damaged some of the prison facilities"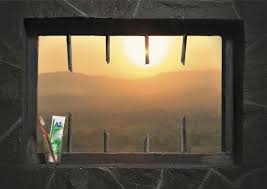 China: another report on the development of state surveillance strategy and techniques "Authorities are collaborating with iFlytek, a Chinese company that produces 80 percent of all speech recognition technology in the country, to develop a pilot surveillance system that can automatically identify targeted voices in phone conversations….The Chinese government has been collecting the voice patterns of tens of thousands of people …The collection of voice biometrics is part of the Chinese government's drive to form a "multi-modal" biometric portrait of individuals and to gather ever more data about citizens. This voice biometric data is linked in police databases to the person's identification number, which in turn can then be linked to a person's other biometric and personal information on file, including their ethnicity, home address, and even their hotel records…Government reports in the media claim that Automatic Speaker Recognition forensics have been used to match voice patterns to solve cases involving … counter-terrorism and "stability maintenance"
More about the  Chinese state's intensification of surveillance technology and techniques here. "KASHGAR, China.This is a city where growing a beard can get you reported to the police. So can inviting too many people to your wedding, or naming your child Muhammad or Medina. Driving or taking a bus to a neighboring town, you'd hit checkpoints where armed police officers might search your phone for banned apps like Facebook or Twitter, and scroll through your text messages to see if you had used any religious language. You would be particularly worried about making phone calls to friends and family abroad. Hours later, you might find police officers knocking at your door and asking questions that make you suspect they were listening in the whole time…." See also reports for 21/10/17 & 14/10/17 below.

A contact writes: "This is more than the "infrastructure of authoritarianism". This is the construction of a comprehensive, truly totalitarian police state whose ambition is to reduce everything outside the control of the CCP to zero. As is pointed out in the article, the logic which directs this mega-project in which corporate China is willing partnering, is none other than the logic of the capitalist marketplace, whose totalitarian logic the Chinese State, has recognized as such. The cool rationality by which the Chinese bureaucratic capitalists use the complementary systems of old-style Leninoid monitoring and surveillance ("a good Communist is also a good Chekist" – which is why a good revolutionist will kill them unhesitatingly) is coupled with the tracking and sorting of the advanced consumer "service net" to produce an air-tight maximum security state, presents an interesting contrast to the gaseous gibberish about "free markets" and other swill that we hear given vent by the sages of Silicon Valley, as they justify the piecemeal assembly of a exactly parallel construction here, a construction whose potential will not go unnoticed in future "national emergencies". This is the end for anyone who had any lingering hopes that Chinese "civil society" could overcome totalitarian bureaucratic capitalism with (for the moment) Chinese characteristics. It is also a warning that such developments in the West are not far off. We have little time left." However, to tone down a bit this vision of absolute totalitarianism, it should be made clear that one of the strategies of the state – for a long time – has been  to make people think that the state is like a materialist God – it knows and controls everything. Its presentation of itself is intended to instil absolute resignation because, of  course, "you can't beat the system" (as a widely-distributed ad warning against fare-dodging on the tube put it – in London in the 1980s!). Although the means available to it is vast, petrification –  terror and submission –  in the face of it all is what the rulers want above all, as if the technological means of absolute control at the disposal of the state is perfect, regardless of how much, in fact, it is. 

Colombia, Quindio: 50 fly pitchers occupy part of town hall, burn tyres in streets, against imminent eviction

Indonesia,   East Kalimantan: 6 migrants escape from concentration camp

France, Ain: fires started in brief prison riot "…several incidents have occurred in recent weeks in the establishment. The detainees complain in particular about the judge's decisions to enforce sentences they consider too harsh and the lack of washing machines on their landing."

Greece, Athens: police station molotoved

26/10/17:
France, Isere: several cop vehicles in gendarmerie destroyed in arson attack "Shortly before 4 am… several vehicles were destroyed by a fire, probably deliberate, inside the gendarmerie of Meylan, in Isère… the flames also damaged the facade of several buildings where gendarmes and their families live. They were quickly evacuated and no injuries were reported. … This malicious act occurs a little more than a month after the arson of a garage of the gendarmerie of Grenoble, in Isère, on September 21st. An act claimed the same day by activists of the anticapitalist and libertarian movement."…More here in English…Paris: a dozen or so  storm police station to free 2 arrested, then pushed back by cops…Guyana (Cayenne): confrontations with cops during Macron visit More here "Demonstrators hurled petrol bombs at police, who responded with tear gas. Five protesters were arrested and two police officers were hurt in several hours of clashes on Thursday night."
Ethiopia, Oromiya: 10 killed by cops after protesters against sugar shortage block roads

India, Gujarat: cops kill man during stone-pelting car-burning protests against cop murder of arrested man

Nepal, Birtamod: cops kill man as 100s attack cops and cop cars during protest against slow investigation of 11-year-old's murder

25/10/17:
Colombia, Norte de Santander: clashes as campesinos & social organizations go on indefinite strike in protest against murders of social movement activists by the state
South Africa, Western Cape: office torched as clashes develop at universities "Unrest continued at UCT and the Cape Peninsula University of Technology (CPUT) yesterday, when private security guards used stun grenades to disperse a group of protesting students who the university said attempted to storm the Bellville library. This as hundreds of students from the two universities marched to Parliament demanding to know when President Jacob Zuma would release the Commission of Inquiry into Higher Education and Training report. Several students were held as they were dispersed outside Parliament shortly after Finance Minister Malusi Gigaba delivered his Medium-Term Budget Policy Statement. UCT student Qondisa James said: "We are on the ground together. We will fight together. This is a call for all universities to unite." The students were escorted by police from Parliament to the CPUT's Cape Town campus. They demanded … the "demilitarisation" of universities, the disbandment of all "paramilitary security", the release of the fees commission report on free education and the withdrawal of court cases against students. Earlier yesterday, an office at the old education building on the Bellville campus was also set alight. On Monday the institution's research directorate office in Bellville was closed after a suspected arson attack. Five people were arrested in connection with the torching of a student shuttle and another vehicle on the same day." …Free State: university shut down during #feesmustfall protests

France, Carpentras: fireman attacked in ambush on estate…Albi: cop car window smashed by projectiles thrown at them during traffic control on estate; 2 cops injured …Oise: riot cops hit by projectiles as cars & bins burn for 2nd night…Toulouse: cops trying to remove stolen car attacked by travellers on their site

24/10/17:
Germany, Saxony-Anhalt: antifas attack nationalist building with bricks, stink bombs & burning bins

Chile, Santiago: students clash with cops in rally against sexism More here "Police clashed with student demonstrators in the streets of Chile's capital Santiago on Tuesday (October 24), in a protest by university and high school students against sexism, sexual abuse and harassment….Protesters then lit torches and set fire to an effigy representing chauvinism. But heavily armoured police officers dispersed the crowd with water cannons, as protesters threw torches at police vehicles."
UK, Manchester: those who have no steak in their reduction to commodities refuse to be cowed, knowing that the emancipation of animals is the task of animals themselves…London: graffiti put on statue of obnoxious scum Not as good as  the punk makeover of the genocidal Winston Churchill, blood oozing from his mouth, on May 1st 2000 which was later made into a great sticker under which was written: "THIS WAS HIS FINEST HOUR".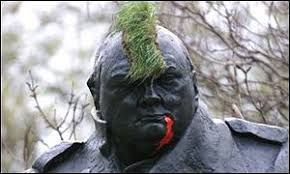 One of his lesser known contributions to being "one of Britain's most revered prime ministers", as this article claims, was his deliberate mass starvation of the Bengalis during World War II. When Churchill requisitioned the Bengalis boats, essential for the distribution of rice, Earl Mountbatten made arrangements for 10% of the space on his battleships to be put aside for rice distribution. Churchill promptly withdrew 10% of Mountbatten's battleships. 3 million died. "They'll reproduce themselves soon enough", Churchill was meant to have said.

France, Clermont–Ferrand: 3 cop cars torched (communiqué translated here)…Limoges: 20 electricity company vehicles torched in anger against installation of carcenogenic meters
23/10/17:
Chile, Santiago: protesters demonstrating against  state murder of Argentinian attack Argentine consulate "Demonstrators clashed with riot police in Santiago to demand answers surrounding the death of a young protester who went missing in Argentina nearly three months ago. Demonstrators blocked the street outside the Argentine Embassy in the capital, before breaking windows at the Consulate next door. Several demonstrators tried to set fire to the Embassy and vandalised a bus nearby. Police in armoured vehicles used water cannon to disperse protesters."
South Africa, Western Cape: campus bus torched as protests simmer

Pakistan, Islamabad: over 100 arrested during clashes at university "Police on Monday arrested more than 100 protesting students of Islamabad's Quaid-i-Azam University (QAU) as they tried to shutdown the academic activities and carry out strike. The teaching process could not be completely restored in the university even after 19 days. The protesters forcefully closed different departments and did not allow the university to run buses to pick up students and faculty. …Several students have also been injured in clash with the police….On October 4, QAU students went on a strike demanding that all the students who were expelled due to their involvement in a fight and strikes a few months ago be restored immediately. The students also demanded that the fee structure be revised, new hostels be made, buses be provided, heavy fines be reimbursed and for student facilities to be improved. They also insisted to remove the Vice Chancellor Dr Javed Ashraf while accusing him of administrative irregularities and embezzlement."
Colombia, Bogota: striking taxi drivers blocking several routes confronted by riot cops

France, Calais: migrants attack riot cops with stones (video) …Montpellier: molotov attack on cop station on estate

22/10/17:
France, Marseille: football fans clash with cops
Australia, Brisbane: 100s of scooter riders block traffic, clash with cops
Belgium, Bruges: cop seriously hurt in football hooligan riot
The above 3 reports might seem irrelevant in terms of "opposition" – they are more symptoms of a desire for fun and hate for the cops than anything remotely serious, but the generally desperate times amidst an absence of any serious threat to dominant social relations means I sometimes seem to clutch at the straws of something better than nothing. Obviously  it could be seen simply as some kind of momentary catharsis, expressive of a largely arbitrary hitting out in random directions. But at least it's a way  of seeking some "spare time" activity, outside of the externally-organised forms of leisure. Besides, what else is there to do on a Sunday?

UK, Sussex: burning desire at private boarding school

21/10/17:
Argentina, Buenos Aires: some clashes after official verification of Santiago Maldonado's dead body some 80 days after his disappearance "…when the demonstration was dispersed there were some incidents in front of the Cathedral. One group broke up the first steps leading to the Municipal Palace, where Diagonal Norte and Avenida de Mayo converge, and threw  rubble against the fences placed there by the Police in front of the Metropolitan Cathedral. Then another group set fire to some garbage cans and dispersed without any arrests." See entry for 7/8/17. Also this statement, translated into English, from Argentinian anarchists.

US, Philadelphia: small clash with cops during protest against cop conference
China, Xinjiang: another report on intensified surveillance methods "Under Party Chief Chen Quanguo, a hardliner who was credited for quelling a wave of unrest in Tibet, Xinjiang is emerging as a "perfect police state,"…The ubiquity of government surveillance in Xinjiang affects the most prosaic aspects of daily life…. D., a stylish young Uighur woman in Turkey, said that even keeping in touch with her grandmother, who lives in a small Xinjiang village, had become impossible. Whenever D. called her grandmother, police would barge in hours later, demanding the elderly woman phone D. back while they were in the room.… China's government has invested billions of renminbi into top-of-the-line surveillance technology for Xinjiang, from facial recognition cameras at petrol stations to surveillance drones that patrol the border.… Security has become a big business opportunity for hundreds of companies, mostly Chinese, seeking to profit from the demand for surveillance equipment in Xinjiang…. China is pouring money into its budget for surveillance. ,,,its investment in information technology transfer, computer services, and software will quintuple this year from 2013….Other equipment, like high-resolution cameras and facial recognition technology, is ubiquitous. …China has become one of the earliest adopters and developers of facial recognition technology. The wide adoption of such technology in public spaces ranging from shopping centers to university dormitories has created convenience for many but also raised concerns about privacy and safety… Xinjiang residents are forced to install surveillance apps on their mobile phones." See also entry for 14/10/17   below.
A contact wrote:
"Remember in days long gone by when Sanguinetti could comment on the condition of Italy as the contemporary "laboratory of counterrevolution"? This distinction has moved elsewhere now, but in Xinjiang what we see is a laboratory of absolute, genocidal repression, with "revolution" nowhere on the horizon. A social vista of complete hopelessness. As with other empires, we can expect the experimental means of counterinsurgency on the periphery to eventually become the mainstream policies of the center. Given that China has opted at the recent Party Congress to resort to ideological regimentation and terror as official policy – the same way that the Russian elite has gone into a close alliance with the Russian Orthodox Church for an ersatz version of "divine rights of kings", or the Americans sitting at the wheels of the State have now committed themselves to a war against science in terms of policy and a war against rationality in terms of ethos – we can see an emerging reliance of the great regimes on irrational constructs to shore up the public support on which they rely, betting that a narrow but fanatical base is better than a larger more passive one, or is perhaps that only one is possible. After all, considered rationally, there is no real way forward with these great empires that will not increase the misery to the human population and danger to the planet. The only way forward is to follow the road of irrationality in a kind of triumph of the political will that will inevitably lead to a greater crisis but will provide momentary opportunity."

South Africa, Western Cape: situation at University continues to simmer "…there had been "sporadic incidents of cars being stoned but we have identified a secure area which is being heavily guarded by security". Students, who spoke to Weekend Argus on condition of anonymity, said: "We have spoken to (acting vice-chancellor Chris) Nhlapo. He doesn't listen; we will show him flames. We want him to see cars fly, but everything we do from now is done underground, we cannot afford to be seen and we cannot be very vocal about our plans".
20/10/17:
Ghana, Bolgatanga: senior high school students vandalise 4 vehicles & bungalow belonging to teachers after gross negligence (or worse) leading to student's death

UK, Yorkshire: anti-frackers occupy 60ft high fracking rig More here

Algeria, Batna: 1000s clash with state over unfair housing allocation "The city of Batna experienced a climate of war during the day yesterday. The display of the list of beneficiaries of 2135 social housing units by the Batna district has set the city on fire which in less than an hour turned into a real battlefield between hundreds or even thousands of protesters and the security forces trying to protect the headquarters of the daira and other public buildings, local sources said. Protesters who blocked all arteries leading to the seat of the daïra denounce the manner in which  the list of beneficiaries of social housing was "confiscated". They accuse the head of the daïra and the members of the commission for studying the files of applicants for housing of not being correct in the treatment of the requests. In other words, they believe that people in need have not been selected …"Angry young people have tried to close the national road to express their dissatisfaction".  "

India, Bihar: death of protester as crowd trash cop cars etc, after demo about cops' failure to investigate murder "A mob of more than 300 people laid siege to the Tajpur police station to protest the lack of any action following a murder on Wednesday night….At least 15 policemen and 12 protesters were injured in the riot at the Tajpur police station including additional superintendent of police Amir Javed and SDPO (headquarters) Ashok Kumar Mandal. The mob set afire several cards and bikes inside the police station and pelted stones at policemen. The Samastipur-Patna-Muzaffarpur state highway was blocked. Six protesters were detained, police said. The mob was lathicharged, but refused to disperse, forcing police to fire at least 20 rounds, said sources." …Mumbai: transport strike declared illegal…so union calls it off
Myanmar, Kachin: 5 killed in clash with cops at jade mine

US, California: 3 cars belonging to Bel-Airheads vandalised…California: Daily Mail characterizes boring peaceful demonstrators against Bannon as "rioters" (see caption under 3rd photo down, and the html version of link: http://www.dailymail.co.uk/news/article-5003045/Protestors-riot-Steve-Bannon-prepares-key-note-speech.html). Nowadays, journocops caricature a few people throwing a can as "a riot", but this is the first time I've seen such an obvious misnomer being applied to an essentially passive demonstration.

19/10/17:
Guinea, Beyla: riots against arrests force cops to retreat ""They arrested 16 people…. Today, women massively came out for the release of these 16 people. They went to the roundabout. On arriving there, the forces of order came to disperse them"…This reaction of the security men provoked a new revolt of  young people in the locality. They took the courage to confront the forces of order by throwing stones. After the powerful mobilization of  young people, the security agents finally yielded to the pressure. "…the young people have succeeded in pushing back the police, now it is the young people who control the city. ""…gendarmerie ransacked "Public and private buildings were ransacked and burnt. The population accuse the police… of burning nearly thirty (30) houses and vandalizeing shops during the night of Wednesday 18 to Thursday 19 October 2017. According to a citizen of the locality, the population, angry about this act of the forces of order, have  this Thursday ransacked the premises of the territorial company of the prefectural gendarmerie….In the latest news, the protesters threatened to attack the central police station."

France, Seine-et-Marne: 4 gendarmes thumped and insulted on estate

South Africa, KwaZulu Natal: 2 or 3 schools vandalised in protest over exam confusion "Three Pongola schools were believed to have been vandalised and set alight following the protest last week. However, police spokesperson Colonel Thembeka Mbhele could yesterday confirm only two incidents. "On Monday, pupils allegedly broke school windows during a school meeting in one of the high schools… Pongola police arrested a 20-year-old suspect and charged him for malicious damage to property," she said. "On Thursday, at about 8am, a group of pupils allegedly stole cash and laptops from the staff room and set the school property alight… A case of malicious damage to property was opened at Pongola police station. "No arrest has been made at this stage, but the stolen cash was recovered by police".
18/10/17:
Bangladesh, Gazipur: garment workers vandalise factory, clash with cops in anger over unpaid wages "At least 16 people, including four police members, were wounded as workers of an RMG factory in Gazipur clashed with the law enforcement agency during a protest for their due wages on Wednesday.The protesters vandalised the factory and blocked the road near the factory, causing traffic gridlock on a major highway. In the face of the protest, the factory authorities shut down production for the day….Locals said the workers of Haesong BD Ltd in Kaliakair, Gazipur observed abstention from work and staged a sit-in demonstration in the morning, demanding payment of three months' salaries and other allowances that were due. Later, they vandalised the factory.Around 10:30am, the workers moved outside and blocked the Dhaka-Tangail highway, where they kept protesting by burning tyres, witnesses said. They blocked the highway for around half an hour, creating a massive traffic gridlock…. they had been asking the factory authorities for a the last few days to clear the due salaries and allowances around 2,000 workers. Their owners set several deadlines to pay their dues, but failed to do so every single time. The last deadline was set on Wednesday. When the authorities failed to pay their dues again, the workers launched their demonstration. "When we received information, we went to the factory and tried to bring the situation under control, but the factory workers hurled brickbats at us," said Inspector Mohammad Shahidullah of Gazipur Industrial Police 2….Police than charged baton at the protesters and fired 11 rounds of tear gas shells and eight rounds of shotgun bullets to disperse the protesters and clear up the highway." See also these 2 videos  here, from 2010: 1. https://www.youtube.com/watch?v=qdiWWo_008M and 2. https://www.youtube.com/watch?v=cUFJYlyG8-Y

Togo: 4 shot dead as barricades etc. spread round 2 major cities "The government said three people were shot dead in second city Sokode while one was killed and several wounded by gunfire in capital Lome. ..This week's planned protests are the latest against President Faure Gnassingbe, who has been in power since 2005 and whose family has ruled the West African nation since 1968. Earlier Wednesday, streets in Lome were blocked and most shops were shut in the commercial area of Deckon, according to AFP reporters in the city….Groups of youths blocked main roads around the district with makeshift barricades of stones, burning tyres, tree trunks or burned-out cars…."Soldiers have been going into houses since three o'clock this morning (0200 GMT), beating young people so they don't go to protest today…We have shut ourselves away in our homes… Young people are fleeing into the bush in fear of a crackdown….This morning, a local chief was beaten up by soldiers as he left the mosque. In retaliation, locals set fire to the vehicle belonging to the head of the armed response team." On Tuesday, two teenagers and two soldiers were killed during clashes in Sokode that followed the arrest of a local imam who is close to the PNP. The violence has spread to several other cities in the north as well as Lome. Since the first protests on August 18, eight people have been killed, including a 10-year-old child, three teenagers and two soldiers, while there have been about 100 injured." Of course, the pretext for this is the desire for "democratic reform", called for by the official opposition. Which doesn't mean that everybody involved believes in this official opposition, though of course, one should never ignore the enormous lack of class consciousness here, as elsewhere in the world.
France, Eure-et-Loir: 21 cars torched in space of 90 minutes; no arrests
Honduras,Tegucigalpa: students clash with cops over arrests of fellow students
Ukraine, Kiev: more clashes outside parliament

17/10/17:
Jamaica, St.Andrew: haile shocking attack on haile respected hero

South Africa, Pietermaritzburg: pupils crap on crap "education"

Ukraine, Kiev: clashes with cops on anti-corruption demo "…clashes erupted on Tuesday evening, when police tried to force the protesters out from the square in front of the Verkhovna Rada building. The protesters brought down the fence separating them from police cordons and started to tear off officers' helmets…one officer and three protesters were injured…The protesters put up more than 60 tents in the area to stay overnight. It has been decided to resume the rally on Thursday." More here and here " Some of the protesters looted the special equipment belonging to the National Guard yesterday, including 80 shields"

UK, Sussex:  mini-riot in prison Not sure if this was Tuesday 17th or Tuesday 10th

16/10/17:
South Africa, Western Cape: university to re-open with armed guards and razor wire fencing after week of angry protests See entry for 11/10/17.

India, Kerala: regional general strike – some clashes "Incidents of stone-pelting and minor clashes were reported at the dawn-to-dusk Statewide hartal called by the United Democratic Front against the 'anti-people' policies of the Union and State governments on Monday. Shops remained closed in the capital. The KSRTC operated skeletal services with police protection. Educational institutions suspended classes. Employee turnout was low in government offices. …Hartal supporters blocked vehicles in parts of Kollam such as Kottarakara and Chavara in the presence of the police. Post offices, including the Head Post Office at Chinnakada, were targeted in Kollam district. Tension erupted when District Congress Committee president Bindu Krishna led a group to block vehicles passing through the city. …UDF workers stoned a KSRTC bus at Palarivattom. A group of workers led by Anwar Sadath, MLA, laid siege to buses at the Aluva bus stand. The hartal evoked partial response in Idukki. The hartal was near-total in Thrissur. Sporadic incidents of violence were reported. Workers led by Kannur DCC president Satheesan Pacheni forcefully closed down shops and banks. UDF workers blocked vehicles at Elapully in Palakkad. Normal life was paralysed in Kasaragod, from where stray incidents of violence were reported."
Though initiated by a political racket (the  UDF) recuperating discontent, some aspects of this are clearly independent of them.

US, Hawaii: arson at incorrectional center

15/10/17:
Namibia, Etosha National Park: hunter hunted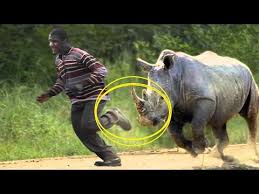 US, California: hunger strikes begin in 4 jails

France, Aulnay-sous-Bois (Seine-St.Denis): bus burnt in mini-riot on estate in response to death of young man in September See entry for 25/9/17

UK, Yorkshire: 3rd tower erected to block fracking  site "…protesters say they snuck the prefabricated tower past police officers guarding the gate. It was erected in less than a minute with two people already inside. The pair have locked themselves together and vow to stay in place as long as they can to disrupt deliveries to the fracking site. …Superintendent Alisdair Dey, of North Yorkshire Police, said: "Once again, emergency services resources will have to be deployed to deal with this tower in the road – so the actions of a minority of protestors will cause significant disruption."…Bedfordshire: mindless idiots complain about vandalisation of their mindless "sport"

14/10/17:
China, Xinjiang: report on new forms of state surveillance "Since 2014, as part of a nationwide crackdown on terrorism, the Xinjiang Uyghur Autonomous Region has seen a host of new restrictions over many facets of everyday life–from internet controls that surpass those in the rest of China to bans on any outward displays of Islamic religious belief, including the wearing of beards and veils or the use of qurans or prayer mats. … As far away as Shenzhen, hotels have been ordered not to accept guests from the predominately Muslim Uyghur ethnic minority group. Party leaders in one Xinjiang county have been ordered to send 40% of the population to reeducation through labor camps for exhibiting signs of "religious extremism," according to a report from Radio Free Asia. A new order, issued by neighborhood organizations, requires some Xinjiang residents to get all household knives stamped with an identifying QR code. One such order, issued in September, reads: …According to the demands of present stability maintenance work, all neighborhood households' cutting tools with blades exceeding 10 centimeters must have QR codes embossed on them. Scrap knives must be handed in for safekeeping. Pass this message on."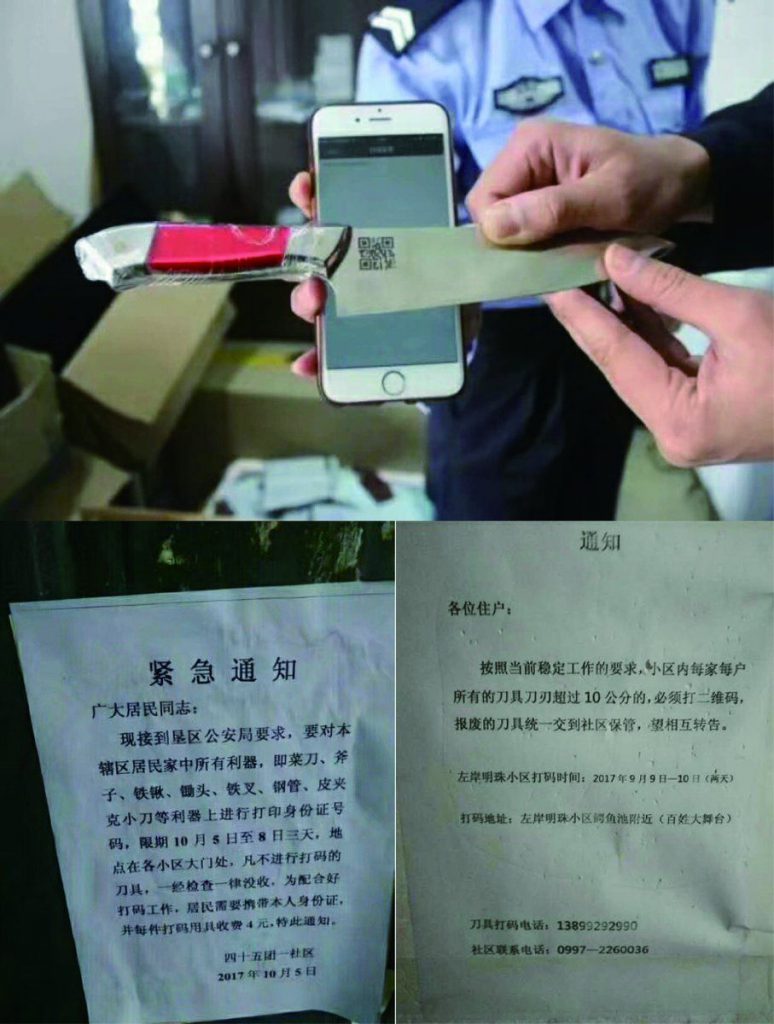 UK, London: 100 youths clash with cops, throw fireworks etc.

13/10/17:
France, Nimes: firemen and cops pelted with projectiles as they try to put out torched car…Nantes: 2 4X4 cars torched

Greece, Athens: students & cops clash over new law leading to stopping free books in universities (video)

Ivory Coast, Gagnoa: taxi drivers go on strike, stop all traffic, ransack police station, steal weapons & uniforms, after 1 is arrested for driving into tax inspector…Korhogo: clashes between cops & striking students outside university, closed for 14 months

Colombia, Coconuco: clashes between indigenous and riot cops in struggle against legal theft of indigenous land…Monteria: cops clash with students blocking major road for several hours, and closing down university courses

Slovenia, Ljubljana: prison riot – 3 prisoners on roof

Argentina, Buenos Aires: wildcat strikes at 2 international airports  No details

12/10/17:
South Africa, North West: protesters linked to anger at non-payment for work at mine loot stores, torch building "…members of the community went on a rampage and set alight a building that was previously used as a satellite station. They also looted goods from a supermarket, which they allegedly burnt," Brigadier Sabata Mokgwabone said on Friday. "According to information available at this stage, acts of criminality continued when goods were looted from a tuck-shop and a liquor store while an Automated Teller Machine (ATM) was damaged. ..The violence was thought to be linked to Tuesday's protests over retrenchments at the Gupta owned Shiva Uranium Mine. During the protests, 11 people including a Councillor were arrested for malicious damage to property and public violence. Some protesters pelted police vehicles with stones and threw a petrol bomb towards a poultry abattoir." See also this

France, Paris: Minister of Labour forced to cancel Direction of Human Resources event-of-the-year as "far left" demonstrators burn 3 cars outside congress building "There is something especially detestable in every Human Resources department, and it begins with pretending to worry about humans when its only concern is actually about their submission and their performance" Video here. See also "The CGT – sheepdogs in wolves' clothing".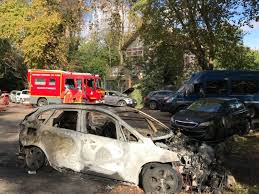 human resources, bois-de-boulogne, 12th October
Tunisia, Kebili: youths set fire to HQ  of delegation & delegate's official residence in protest against suspicious deaths "Angry protesters also blocked the national road linking Kebili to Tozeur "
Colombia, Medellin: students block 2 major roads, clash with cops, after trade union demo in support of 23-day old illegal strike by pilots
"Private education is being financed with public money because 90 percent of the Ser Pilo Paga program is being allocated to private universities…We complain about the criminalization of  protest, many companies in the private sector are precarious"
11/10/17:
Ethiopia, Oromia: at least 4 killed as different ethnic groups join together against the state in several parts of region.  This says "at least 8 people killed": "For days, several Oromo activists warned protesters not to join the protests called by unknown individuals under the banner of "waamicha harmee" – meaning Oromia's call – out of concern that protests lacking clear political goals were fruitless. Although the organizers were unknown, the slogans were nothing unusual: Down down Wayane, release opposition leaders from prison, and no to fake federalism. What does this mean? Does it mean diaspora activists are being left in the cold by home-based groups who have their own agenda other than waiting on a hollow promise of change to be midwifed by Oromo Peoples' Democratic Organization (OPDO) at some future date? Does it mean the OPDO has lost control of the streets?…senior OPDO leaders … appeared they were connecting with the public. But the widespread protests upended it all."
South Africa, Cape Town: university, having to close down, now fenced off  with barbed wire following recent clash between protesting students and security guards & cops
US: report about striking workers sabotaging cable lines "Striking Spectrum workers took their frustrations out on tens of thousands of customers — by cutting cable lines at "optimal locations" in blatant acts of sabotage …multiple arrests of strikers have not deterred the activity, including more than 125 occasions of cables being cut. "The saboteurs clearly knew the optimal locations where they could quickly cut cable lines to multiple customers without being harmed or observed, suggesting they are cable technicians who work for Charter," …a damaged node containing 143 lines in Queens on June 26 resulted in the loss of service to 35,000 customers"
UK, Worcestershire: dozens of prisoners attack screws More here "Up to 80 prisoners are believed to have taken part in the incident and used pool balls as weapons."…Manchester: 3 screws' cars vandalised

Colombia, Baranquilla: university closed, traffic stopped as "hooded youths" burn motorbike, clash with riot cops…similar events in Bogota…and Medellin. These were over cuts in the education budget.

France, Paris: about 40 migrants turn on cops after brawling amongst themselves

10/10/17:
France, Paris: clashes, bank windows smashed, at end of march against Macron's labour code reforms (video). More here."Among the protesters marching in Paris was Beatrice Vieval, a 49-year-old nurse, who said her Paris public hospital had seen three recent suicides among staff, and she feared that Mr Macron's plans "will make the situation worse".' See this for an analysis of the CGT union (and SUD) and its collaboration with French capital. And this, about suicide….fires at high schools as 9 high schools are blockaded "A spectacular fire, started by setting alight a bin, occurred at the entrance of Lycée Voltaire in the XIth arrondissement of Paris, whose five-meter-high door was badly damaged by the flames….France Bleu reports the comments of one of the caretakers, Nelly: "The flames rose up to the first floor, at the level of the principal's apartment and my home." …The students of the Lycée Voltaire  also burned garbage, taking care to throw a few deodorant spraycans to stir up the fire…Other incidents took place, notably in front of the Bergson high school in the XIXth arrondissement of Paris, where a pyramid of garbage cans was set alight."

South Africa, North-West: truck torched, burning barricades in service delivery protest…15-year-old shot & killed by car driver opposed to protest "A truck was torched in the early hours of Tuesday, on the Lichtenburg-Coligny road and the road was barricaded with burning tyres and other objects…"…This started out as a protest demanding better living conditions but has now escalated to a full-blown war…"A police armoured vehicle was set alight in Blydeville in April and a truck transporting day-old chickens was also torched. In Coligny also in Ditsobotla, six houses were torched after a teenage boy, Matlhomola Mosweu was allegedly killed by two farmers — Pieter Doorewaard and Phillip Schutte — who accused him of stealing sunflower."…riots in 3 other areas; arrests for burning cop Nyala (armoured truck) and looting "Three houses, three trucks and a tractor were torched in Coligny and several shops were looted. Three trucks were also set alight in Blydeville, Lichtenburg during the violent protest that flared in Blydeville on Friday and spill over to Coligny and Itsoseng. A police armoured vehicle (Nyala) was torched in Blydeville on Monday afternoon" …former workers furious about non-payment of wages "…a group of former employees of the Gupta-owned Shiva Uranium Mine embarked on a protest, claiming they were not paid after their retrenchment…Supported by the community of Tigane, they tried to march to Hartbeesfontein but police managed to stop them before they got into town where they allegedly intended to damage property. In the process, a police vehicle was damaged." About this see also entry for 13/10/17.

Nigeria, Ibadan: clashes between cops and youths "One person was reportedly shot on Tuesday when some people suspected to be 'area boys' clashed with some policemen … trouble started when some policemen arrived the usual location of the area boys in Yemetu area only for the area boys to resist the policemen's presence, which resulted in one of them being shot. The area boys were later said to have regrouped and went in protest to the station. They vowed to burn down the station. However, to repel the attack, the police and other security agencies mobilized and formed a barricade in front of the police station, creating one-way traffic for vehicles and motorists….He, however, declared that no fewer than seven persons have been arrested in connection with the incident. He said "The patrol team was attacked while they were on legitimate duty by hoodlums and miscreants who were throwing stones, broken bottles and even shooting. In an attempt to repel the attack, one person was injured and was rushed to the hospital. "I can't confirm if the person died. The same hoodlums mobilized and attacked the police station. We equally mobilized enough policemen and repelled the attack."  More here "There were different accounts as to the cause of the bloody clash between motorcyclists, Okada riders, and the police in Ibadan, Oyo state capital yesterday that reportedly claimed the life of one person. The police confirmed that seven persons, believed to have been involved in the crisis that rocked areas like Yemetu, Beere, Dandaru, Oje and other parts of the city, have been arrested. It was gathered that the clash occurred when policemen stormed a place believed to be a hideout for criminals and got some of them arrested, but some said the clash was because a policeman allegedly shot an okada rider, who refused to part with some money when he was stopped at Agbadagbudu area of the city. An eyewitness said the okada riders, who felt cheated by the policeman, stormed the Yemetu Police Station where they believed the policemen came from with dangerous weapons. "They attempted to set the police station ablaze but met stiff resistance by the armed policemen, who had surrounded their station."
Mexico, Nuevo León: at least 13 prisoners killed by state after guards are taken hostage in riot "…the riot occurred at the state prison in Cadereyta and the death toll could climb because eight people were in critical condition….police using non-lethal force were unable to quell the riot…So authorities decided to use lethal force to protect the lives of the guards and the prisoners. Authorities could see through video monitors that at least one prisoner had already been killed and guards had been taken hostage… The guards were being held and beaten on the roof….The trouble started Monday night when one of the half-dozen gangs that are normally kept apart inside the prison protested. The protest died down, but early Tuesday morning fighting broke out and a prisoner was killed and his body burned…When police first went in trying to take control they were met by about 150 prisoners who attacked them with metal tools and rubble from work that was being carried out inside the prison. No guards were killed in the violence, but a police officer was gravely wounded with a punctured lung."
9/10/17:
France, Yvelines: report on various minor "disturbances" in banlieu "A motorcycle patrol then noticed two individuals on the handlebars of a scooter reported stolen. At the sight of the police, the two men  abandoned the two-wheeled vehicle and fled on foot. A gathering  then formed around the police motorcyclists, who were forced to call for reinforcements. One of the service vehicles to support the motorcyclists suffered two thrown stone and a mortar firework causing damage to the windscreen and the bonnet."
South Africa,  Cape Town: 4 campuses shut down as  protesting students refuse to submit demands to university administation More here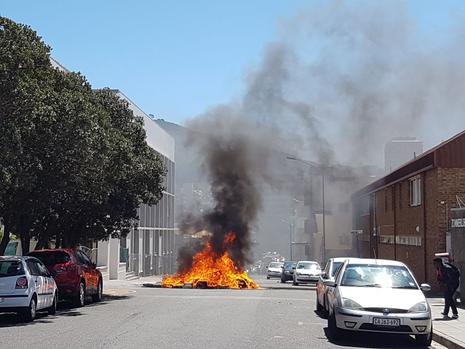 Cape Peninsula University of Technology, 9/10/17
India, Chandigarh: students riot after student dies due to insufficient campus medical infrastructure "Angry students smashed windowpanes of buildings, buses and cars and tried to set ablaze the administrative block in a protest against the institute administration, claiming a delay in taking Nurjam Hawari to the hospital led to his death. …Hostellers said, "Hawari was alive when we checked his pulse. The administration instead of taking him to a hospital took him to the college medical set-up that has no facility. The ambulance of the college is non-functional. After wasting one-and-a-half hours, a man took Hawari to General Hospital in Panchkula in his car. He died on way." Students said the life of Hawari could have been saved, if the administration had proper facilities. "The institute charges money in thousands of rupees from every student in the name of security. Despite having a medical college, there is no infrastructure or any basic facilities. That is why we protested against the management," said a hosteller.  "
New Zealand, Wellington: pacifists blockade war conference "Shouting "army of the rich, enemy of the poor" the group had set out to make life uncomfortable for those attending what they've labelled a weapons expo."
US, Rhodes Island: amongst other places, Columbus statue spray-painted on Columbus Day  See also this, by Zinn.
8/10/17:
Morocco, Zagora: youths stone cops during demo against lack of water
"The authorities blocked access and, above all, carried out a campaign of intimidation of the population for several days," said Brahim Ruzkou, vice president of the local branch of the Moroccan Association for Human Rights (AMDH). 'no political, trade union or associative organization leads this "Hirak of thirst"….As with the September 24 demonstration, women were in the front row. Filled with empty cans, they shouted their anger as mothers. Among these protestors were several residents of the "Widadiyate" (Amicales) neighborhood, four housing estates built in the early 1990s and not yet connected to the electricity and drinking water networks. These four housing estates shelter according to our sources more than 450 families …The slogans chanted Sunday in Zagora denounce the scarcity of water, available only for a few hours during the day, but undrinkable because of its degree of salinity according to the protesters….The protesters also protested against the bills …they pay for water that they consider undrinkable. "I pay a bill of 300 dirhams monthly, but at the same time I have to buy water to drink. It is a double penalty," a protester said….While members of the Auxiliary Forces  used force in some cases, youths in the city  retaliated by throwing stones and burning garbage bins. According to local authorities, 23 people were arrested. Eleven people were taken into custody and twelve minors were placed under judicial supervision."
France, Yvelines: 60 bins & 6 vehicles burnt, cop patrol attacked by 15 youths with molotovs This report speculates the reason for these events as being the recent closure of a mosque for its apologistic attitude towards terrorism, but rioting is not usually the kind of thing fundamentalists get involved in.

UK, Shrewsbury: mindless clichés used to denounce attacks on 2 cop cars

Colombia, Cauca: indigenous woman killed by riot cops during blockade of tourist company

7/10/17:
Nigeria, Ado Ekiti: students torch loads of university buildings after death of student "… the students went wild … and burnt down the well-equipped NHIS Accredited Health Centre of the Institution's, the Security Gate House, Signpost, the Institution's Bakery as well as the Entrepreneurship and Demonstration Farms, including Poultry, Fishponds etc belonging to the Entrepreneurship Centre and the Departments of Agricultural Technology and Agricultural and Bio-Environmental Engineering and so on." More here
UK, Bristol: deliveroo workers on wildcat strike More here

France, Pas-de-Calais: National Front deputy (equivalent of MP in UK) beaten up by antifas

Greece, Athens: anarchists petrol bomb cops after torture of anarchist  Clarification of background to this, here

6/10/17:
Kenya, Kisumu: looting during opposition party demo condemned by opposition party leader See also this "National Super Alliance (NASA) presidential candidate Raila Odinga has made a passionate appeal to his supporters to reject violence and ensure property is not destroyed during the anti-IEBC demonstrations. Mr Odinga said it was wrong to light bonfires on roads and disrupt public transport and other essential service in the push for reforms …The NASA candidate spoke a day after a group of youths broke away from those demonstrating in Kisumu town and looted Tumaini Supermarket on Friday. …Some of the looters were seriously injured by private guards hired to protect the store. There have been ugly incidents of violence in Kisumu and the neigbouring towns of Siaya, Homa Bay, Bondo and Migori during public demonstrations. If it is not police shooting at demonstrators, it is hooligans disguised as Opposition supporters breaking into shops and blocking roads. On Friday, a boda boda taxi operator was shot and wounded by police after anti-IEBC protest turned violent in Homa Bay."
Colombia: pilots' strike declared illegal

5/10/17:
Chile, Valparaiso: students riot outside university  in solidarity with Mapuche Indians

South Africa, Pretoria: informal traders storm into Town Hall demanding promised education payments "Some children claimed they had been booted out of institutions of higher learning for failing to pay their tuition fees."…Durban: rubber bullets & stun grenades used as barricades burn, cops pelted, in protest about lack of housing

Eire, Dublin: workers occupy youth centre demanding it be re-opened

4/10/17:
US, South Carolina: prison wing taken over by prisoners "…inmates were on the roof of the facility attempting to escape while a fire raged inside the prison…."All that happened (today) was inmates chasing officers with knives, which (is) pretty standard for (McCormick)," our source said.  …"Toilets can't be flushed and the inmates are not being given drinking water at all!" …"This was rebellion not riot," a Twitter group that bills itself as advancing prisoners' human rights noted. "Due to no water being given to drink." More details here and here. "Authorities were investigating Wednesday how several inmates got to the top of a dorm roof at a maximum-security prison "
South Africa, Gauteng: mass squat by about 100 described as "hijacking"

Spain Murcia: whilst everyone's eyes are on Catalonia – railway & security systems damaged in massive  movement against high-speed train & railtrack that'll divide city in 2

France, Correze: sacked workers gassed & truncheoned whilst trying to meet Macron

Algeria, Oum El Bouaghi: young woman killed in heavy clashes between cops & youths after 19-year-old man dies following cop torture  Algeria is still under a state of emergency, prohibiting all demonstrations
Denmark, Copenhagen: wildcat strike by airport baggage handlers (no details)
Ukraine, Kiev: clashes with cops during protest against gas station construction "After police forces arrived at the scene, clashes ensued. The protesters inflicted damage to the gas station property, smashing newly-installed gas pumps with hammers…The police used tear gas against the protesters and attempted to cordon off the gas station property. After police tactical force stormed at the crowd, stones were thrown at officers. At least three policemen sustained injuries… one protester was seriously injured as a result of the clashes."
3/10/17:
South Africa, KwaZulu Natal: informal settlers and cops clash after squatters' shacks are demolished "...several shacks' built on the banks of a river that runs through the settlement' had been flooded due to recent rains. The eThekwini Municipality's Disaster Management authority had given approval for the shacks to be rebuilt – but when they were erected in a different location' the City's Land Invasion Unit responded with haste' destroying the newly erected shacks and peppering residents with paintball bullets.Residents then responded by setting up burning barricades and blocking the roads' as the officials from the Land Invasion Unit fled."
Kenya, Nairobi: university closed indefinitely after students block roads in protest against cop violence & student expulsions

Dominican Republic, San Domingo: university closed after burning barricade protests following arrests of student leader & 4 others

2/10/17:
South Africa, North West: 4 Tribal Authority vehicles and bus torched during demo by unemployed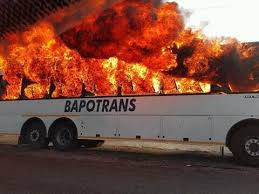 Eire, Laois: confrontations in Portlaoise prison Unfortunately, and typically, these Republican prisoners want to be treated like an elite: although "they  were protesting over their living conditions"   they also  "demanded that they be treated as political and not criminal prisoners", thus setting up (or reinforcing) a hierarchy between themselves and the rest of the prisoners.

Venezuela, Paraguana: report of sabotage of electricity grid system

Vietnam, Thanh Hóa: 8000 on wildcat strike in footwear factory "Around 8,000 workers walked out of a shoe firm in Thanh Hoa Province on Monday morning after having their bicycle parking privileges taken away from them….the company recently announced that workers will no longer be allowed to leave their bikes in the complex, prompting locals to double the parking fee to $4.4 per month. "Our salary is already low and we cannot afford new expenses that keep coming up like this," a worker named Van told VnExpress. Aside from the new parking rule, some workers said that they are not allowed to take a break for dinner even when they are working overtime until 11 p.m. The company canteen is also in serious disrepair, leaving it too hot during sunny days and leaking on rainy days…The striking workers caused tailbacks on National Highway 1A that runs pass the company until around lunchtime." See also this report on wildcat strikes in Vietnam

1/10/17:
Haiti: state forced to back down over aspects of budget faced with rising revolt. See also this about a riot in Port-au-Prince, just the day before on September 30th "…a demonstration by several thousand people opposing the government's budget and demanding the departure of the Head of State … degenerated into violence when the demonstrators arrived in Pétion-ville..individuals broke several storefronts and windshields of several vehicles. Stones and shards of bottles were also thrown at some buildings, unimpressed by the security agents who fired shots in the air. The protesters also erected several barricades, blocking traffic. Sporadic shot was reported in the Juvénat neighborhood. The damage seems considerable… The police had to use teargas to disperse the crowd of highly motivated demonstrators… Several wounded were reported. Numerous arrests were made…Some of the demonstrators tried to reach the city center but met with a strong resistance from the CIMOs on the Champ de Mars, which made intensive use of tear gas… causing scenes of panic and causing respiratory inconveniences in many local residents…The opposition denounces the violence, alleging an infiltration of the peaceful march by men of the power in place, to provoke troubles and accuse the opposition of disorder…" See also this video.

Spain, Catalonia: several wounded in shooting at polling station…as the anarcho-nationalist opportunists of the CNT find themselves to the right of…  class-conscious workers … "…All four dismiss the independence movement as a distraction from more pressing social issues, claiming it has proved a useful smokescreen for the Catalan government's spending cuts. "What's happening now is that everyone has been told that Spain is the origin of our problems," says Salas. "They are being fed a version of Catalan history that has nothing to do with reality and this has radicalised young people around independence." "There's been a sort of mantra, that Spain is robbing us, and there's a lot of confusion, as though the Spanish government and the Spanish people were one and the same,"…"All of us here are immigrants but we're all Catalans, too," says Martínez, who is dismissive of the case for Catalan independence. "It's about class. I don't have a problem with the person standing next to me, it's the one above me who's the problem."" See also this: "In 2011 the town and city squares in Spain were taken over by young people protesting against unemployment, lack of affordable housing and corrupt politicians. This movement was particularly strong in Barcelona and the repression there was the worse in the whole of Spain. Young people were viciously attacked by the heavilly militarised and notoriously homophobic and anti-immigrant local police force. These young people were the heirs of the people mentioned in Burgen's article.
During those protests young people surrounded the Catalan Parliament and were then attacked by riot police. Many were arrested and roughed up. Eight people served three years in prison for "disrupting democracy", ie protesting.
Now we have pictutres of those local police being contrasted against the National police and being portrayed as gentle heroes. The same gentle heroes who fired a rubber bullet into the face of Ester Quintana (causing her to lose an eye) on 14th November 2012 and then as a force tried to deny and cover up their actions.
And those politicians who were jeered are now being portrayed as heroes, despite having the same anti-poor / pro rich policies as the PP (despite supporting the same party in various governments for over 30 years).
Yes, condemn the police violence but don't fall in the trap being set by both groups of corrupt politicians.
There were no arrests by the Guardia Civil on Sunday because they had no jurisdiction to do so (this in law is the jurisdiction of the of the local militarised police). The National Police only had their batons and bodies to carry out Rajoy's orders ( I hate to say it of such thugs – but they had been put in a vulnerable position). They did not have the luxury of beating somebody up and then having the courts put somebody in prison for three years, for "disrupting democracy". A beating is one thing – three years in prison is another (and so is a rubber bullet in your face)"  Here are 3 videos from 2011 when Plaça Catalunya was "cleaned" of indignados so that Barça could celebrate if they won the champions league. This was on the orders of the same party which is now  condemning Police violence when it comes from Madrid: the same CDC/PDeCAT that is still in power but now wants independence:
https://www.youtube.com/watch?v=SSyms-5N4GU
https://www.youtube.com/watch?v=jTpOcejfw4g
https://www.youtube.com/watch?v=EKKW9o0BKTs

Morroco, Rabat: 150 bins burnt, cops stoned etc.; cops retreat Videos here & here. The report says this was done by "30 hooded youths", but the videos show a lot more people than that and most of them seemed to have their heads bare. Presumably the idea of "hooded youths" seems more sinister for those spectators open to easy manipulation than just "youths", though obviously hiding your face is often necessary, and it's a bit of a surprise that they seem to not care that they could be recognised.

France, Seine-St.Denis: several cars burnt as family and friends of dead man contest cop version of events See also entry for 25/9/17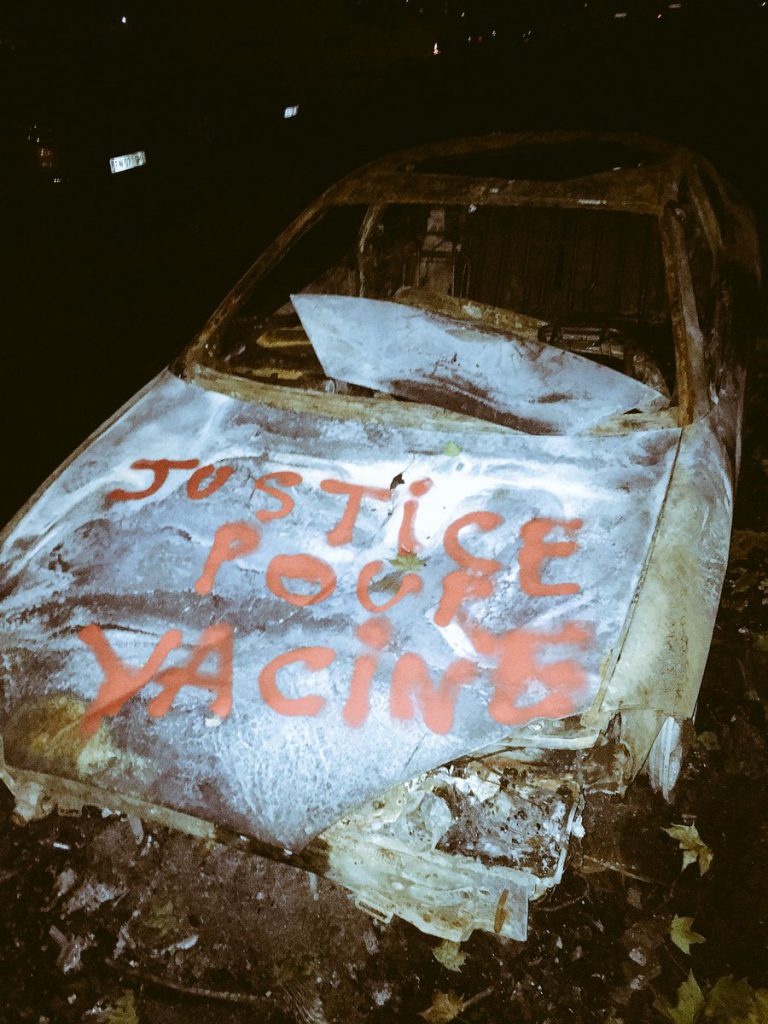 Aulnay-sous-Bois: Justice for Yacine
South Africa, Durban (KZN): cops get heavy again with land squatters

Iran:  refinery workers go on strike &  warn that they'll destroy refinery "Unfortunately, during the first six months of this year, the situation has been catastrophic for the poor strata of the society, which, like most non-oil companies and factories, most of the oil section force have received only one-and-a-half percent of their salaries in the past six months. Given the hardship and life-threatening dangers of this type of activity in the southern regions, with unbearable heat and sultry weather in the outskirts of the city, in a closed camp environment with very limited facilities, is our share of daily oil and gas production one month salary for every six months of work? …Most companies of the Refinery have closed down or half-closed due to the lack of funding." "We, the workers of the Persian Gulf Star Oil Refinery, announce that in order to end the situation and endure this horrible summer without a salary, we will continue our protests peacefully only a week before October 5, and if our objections are not fulfilled, with apology to the honorable nation of Iran, we will break down and destroy the sites in the refinery.""