Originally entitled
 "Coronavirus – an exercise in intensified social control"

"You never want a serious crisis to go to waste. I mean, it's an opportunity to do things that you think you could not do before."
– Rahm Emanuel, President Obama's chief of staff, 2008
"We should take advantage of this unprecedented opportunity to reimagine our world, in a bid to make it a better and more resilient one as it emerges on the other side of this crisis."
Klaus Schwab & Thierry Malleret (World Economic Forum scum) – "Covid19: The Great Reset"
The original page (first put up in January 2020) follows the chronology of relevant material, constantly updated
3 other "Coronacrisis"-related pages on this site:
Coronavirus in France,  Czaravirus (about the situation in Russia) and Cameravirus (facial recognition cameras, masks and the global development of totalitarianism from China to the rest of the world)
Also see these from earlier phases of this madness: Letter from a comrade in China (March 2020) & Social Contagion (February 2020)
 Chronology
(going back to beginning of May 2020; April to January 24th 2020 has now been put

here onto another separate page)
"If science was put to the service of capital, the recalcitrant worker's docility would be assured"
— Andrew Ure, Philosophie des Manufactures, 1835
"The modern system of terror amounts to the atomization of the individual…depriving them of the psychological means of direct communication…because of the tremendous communications apparatus to which they are exposed. The individual under terrorist conditions is never alone and always alone. …Thinking becomes a stupid crime; it endangers his life. The inevitable consequence is that stupidity spreads as a contagious disease among the terrorized population. Human beings live in a state of stupor—in a moral coma. What the terror aims to bring about… is that people shall come to act in harmony with the law of terror, namely: that their whole calculation shall have but one aim: self-perpetuation. The more people become ruthless seekers after their own survival, the more they become psychological pawns and puppets of a system which knows no other purpose than to keep itself in power"

– Leo Lowenthal, Terror's Atomization of Man, 1946
This is a list of relevant material (mainly links, though with some comments), other than those related to the other  Coronavirus pages on this site (listed above) and other than those which mainstream media have given most attention to. They're put up regularly usually in the order they've been received or discovered starting with the most recent. I am obviously in opposition to the ideological content that forms at least part of most of these articles. And some of these articles contradict each other. But we're in an epoch of unprecedented confusion, and in order to get to a clear class opposition to this madness on the other side of a partly  deliberately imposed  confusion we have to wade through all sorts of shit. Those who remain dogmatically for masks or dogmatically against them,  dogmatically for vaccines or dogmatically against them, dogmatically for social distancing  or dogmatically against it, etc. will  never wade through the shit but remain firmly stuck with their head in it, stuck in the stupefying shit of this society and its intensifying repression and alienation.
20/1/21:
"In Europe, there have been 71 deaths reported following a Covid-19 vaccination – including from across the UK, Germany, Norway, and Denmark. Almost all were people aged 75 or over. The European Medicines Agency has so far said: "No death among these elderly people has been attributed to the [Pfizer/BioNTech] vaccination at this stage." In total in France, 139 cases of severe or unexpected side-effects have been reported since the start of the vaccination campaign."
18/1/21:
"Nice Matin… reports large discrepancies between the figures provided by Santé Publique France [Public Health France] and those recorded in the field of CHUs [University Hospital  Centres]. "We made this discovery after receiving letters from hospital doctors wondering about the discrepancies between the information disseminated by Nice-Matin about hospitalizations for Covid (from Santé Publique France) and the field observations", confided the daily, this Saturday, January 16, recalling that these  figures from Santé Publique France , which have led to the taking of health measures such as lockdowns or curfews. "For example, on January 3, Santé Publique France counted 564 people hospitalized with a Covid-19 diagnosis in the Alpes-Maritimes department (including 69 in intensive care), when in reality "only" 233 patients in total (including 55 in intensive care) were   hospitalized that day in one or another establishment (private or public). How do we  interpret this difference of a factor of 2.5 between these two sources?,  Nice Matin asked. In November, the curves of Santé Publique France indicated a constant growth in hospitalizations for serious forms of the illness… while the doctors in the field noted stable or even decreasing curves. In fact, the figures from Santé Publique France count patients in follow-up care, including patients who have had Covid-19 but who are no longer contagious. "After 14 days, these patients should be out of the databases," said a public health specialist to Nice Matin. "… patients with Covid-19 who leave the hospital after a stay in intensive care or in another service have not always left the databases. As Santé Publique France extracts this data, it is mathematically higher than reality. "…when patients arrive at the emergency room with a suspicion of Covid, they enter the SI-VIC base. If they turn out to be negative, they should be removed, which may not be done immediately. The charts of Public Health France also count patients who test positive when they are already hospitalized for other reasons and are therefore already treated elsewhere. France 3 also notes a difference in the figures for the number of patients in intensive care. "
"Norwegian health officials reported a small number of deaths among older people on Sunday who received the Pfizer-BioNTech COVID-19 vaccine and suffered side effects. While the Norwegian Medicines Agency is now investigating the deaths — estimated to be about 30 — the regulator and Australian authorities have been quick to play down any serious safety concerns. "This group of people who had these adverse effects, and unfortunately some died, were very, very old and frail," Professor Brendan Murphy, secretary of the Department of Health… In the US, where more than 11 million people have received at least one dose of the vaccine, health authorities are beginning to see rare instances of severe (though treatable) allergic reactions to some of the COVID-19 vaccines. They're also investigating the case of a doctor who developed an unusual blood disorder shortly after receiving the Pfizer jab, and later died. It's not yet known whether the COVID jab is linked to his illness."
Note the secretary of the Department of Health's words "This group of people who had these adverse effects, and unfortunately some died, were very, very old and frail". They were in their 80s. The King of Norway is 83.  If he'd died after being vaccinated, would the secretary of the Department of Health have simply said "This man  who had these adverse effects, and unfortunately  died, was very, very old and frail"? Maybe Pfizer should change its name to Pfizeuthanasier or even Pfizeuthanazier and nazier.
"Using plasma to treat viruses is well-established, but the
effectiveness of this method has yet to be proven for coronavirus. The
evidence compiled so far is preliminary and limited and comes mainly
from China. A study conducted in a hospital in Shenzhen indicated that
the condition of five patients in critical condition who were treated
with plasma improved quickly. Based on this, the US Food and Drug
Administration has decided to approve a similar experimental treatment
in the United States, currently underway in New York.The Israeli
Ministry of Health is aware of this treatment, and already, two weeks
ago, MDA (which oversees the blood bank) approached people who had
recovered and called on them to come to the bank and donate. Their
announcement read: "As part of the project, MDA will collect plasma
units from corona recoveries, which will be given to critical patients
via intravenous therapy. This is based on the premise that those who
have recovered from the disease develop special proteins against the
virus (antibodies) that are in their plasma. An infusion of those
donations will provide patients with a 'passive vaccine' that can help
them cope with the disease." Those who have recovered were told they
could make contact 14 days after their full recovery and a special phone
number was assigned for the purpose.
This would suggest that the health authorities, in contrast perhaps to
their behavior since the beginning of the crisis, were acting quickly
and efficiently; but one look at the accumulating evidence and it turns
out that things are not as they seem.
[…]
According to MDA's announcement, blood can be donated two weeks after
the second negative test, which in Turgeman's case was April 6. The
blood bank insisted he donate only a week later. "I told the clerk that
it was to save people's lives and she answered that these are the
Ministry of Health regulations. I don't understand it. I am one of the
first to recover, I have a blood type that can be donated to everyone,
and yet, they scheduled me an appointment for as late as April 12 and
told me it was because of Passover."And it is not just Passover that
pushed back Turgeman's donation by almost a week. In a conversation with
the special call center for recovering patients who want to donate, we
heard several explanations that are hard to believe in a situation where
efforts are being made to save lives. For example, when we asked why the
families must search for donors by themselves, we were told that there
are around 600 recovered people, "but we only get the data after the
Ministry of Health has called people and asked for permission to hand
over the data and that takes a long time. Also, some people are not in
the health ministry's file, and so to speed things up, we made a general
call to the public." When we asked whether donations could be made
during Passover, we were told, "not on the holiday itself. But it is
possible on Friday and during Chol HaMoed."Back to Turgeman. He
continued receiving appeals from the family of 37-year-old Doron Shoham
who lay ventilated and in a medically-induced coma. The knowledge that
Shoham's family was making every effort to find a donation and save his
life and that he himself could make this donation wasn't letting him
rest. Last Tuesday, more than two weeks after he was considered
recovered according to MDA's criteria, he called the blood bank again
and explained the situation. He was told: "You are donating on April
12. Anyway, we don't work at the weekend and during the holiday." He
told us: "I explained that I'd been free from the virus since doing my
second test on March 23. I told her that I had received requests from
everywhere possible and that I really wanted to donate blood before that
date." The blood bank refused to schedule an earlier date. Doron Shoham
died in hospital that same night.
[…]
Daniel Shemi: "I've been approached by many people even though it's not
yet been two weeks since my last negative test. It really bothers me
that private people are contacting me. It seems really weird that people
have to look high and low for recovering people when the Ministry of
Health has a database of recovered people."
17/1/21:
16/1/21:
"39 gatherings were found along the boulevard, one involving clashes. .. the municipal services had to intervene with the presence of the Police when recommendations for social distancing  and the use of masks were not respected. …The response was to attck the mobile forces who came there with bottles, insults and stones, for which they had to fire shots with non-lethal ammunition to restore order… "
15/1/21:
"In a massive blow to Spain's Pfizer vaccination plan, more than 65 residents and ten staff have tested positive for coronavirus at the Foietes nursing home in Benidorm just days after receiving the first Covid-19 vaccine. According to official sources, the residence previously hadn't registered any cases for months, and most residents and staff had negative PCR tests shortly before the vaccine drive began on January 4."

"The retired Spaniard had received his first dose of the vaccine on December 29, along with the rest of the privately-run home. Within days of receiving the jab, the man 'suffered an accident' and was transferred to a hospital where a routine COVID-19 test detected the disease.The rest of the care home was tested and an outbreak was confirmed after several more residents and employees tested positive. The home had managed to not register a single case among its staff or residents throughout the whole pandemic. It comes after another home in Vinaros, also in Castellon, reported 21 coronavirus cases on Monday after all residents had been vaccinated on New Year's Eve. On January 4, a general screening was carried out and all residents and workers tested negative. But after a resident presented symptoms, a new screening was carried out on January 9, revealing positive cases among 14 residents, five workers and two nuns. The first dose of the vaccine does not guarantee immunization, meaning you can still become infected and infect others until after you receive the second dose. While the first dose has suggested it can decrease the severity of symptoms in some cases, it is not guaranteed."
Not sure whether this shows that testing is crap or that there's something dangerous in the Pfizer vaccine.
T's translation:
"An association that operates a homeless shelter in Tel Aviv has
threatened those staying in the shelter that if they are not vaccinated
for Corona, they will be evicted from the place. The association: 'We
are allowed to demand from every street dweller who wants to stay under
our roof to get vaccinated'
This week, a vaccination campaign was conducted for street dweller
staying in sheltered apartments in Tel Aviv on behalf of the Lasova
Association, which operates the apartments with the assistance of the
Ministry of Welfare and the municipality. The residents of the shelters
known as "little roofs", claim that the association's employees
threatened them that if they did not join the organized group that went
to the vaccination center and were vaccinated, they would be evicted
from the apartment and left without a place to live.
They shouted at me, 'Get the vaccine and if not, go back on the
street,'" says one of the tenants. "When a friend of mine found out
about it and said everyone has to get vaccinated at six P.M., there was
an outrage at the home. People flew off the handle. Everyone was in a
storm of emotions. I don't know anyone who agrees to this thing."
Although this is a vaccine that has passed all the required regulatory
approvals, stipulating the residence in getting the vaccine is putting
pressure on people with no choice. In a conversation we had with one of
the tenants before the vaccination, he said that some of them left the
compound in an attempt to evade receiving the vaccine. "Some of them may
have an alternative, but there are certainly some who do not. This
apartment exists for people who cannot currently find a housing
solution," he says. "A lot of them couldn't find a place to live,
certainly not from one day to the next. They didn't put a gun to our
head but they told us, 'This apartment needs to be vaccinated. Anyone
who doesn't get vaccinated can't be here.'"
According to another tenant, the decision to abandon the shelter could
lead to a deterioration in their condition. "'Some of the tenants are in
the process of rehabilitation," he says. "Leaving the shelter back to
the street because of a refusal to be vaccinated can disrupt the
process, maybe even terminate it."
"I was scared, so I got vaccinated"
Lasova operates 11 shelters known as "little roofs" for street dwellers
in cooperation and budget support from the Tel Aviv Municipality. The
"little roofs" are divided into different groups, including dwellers
with a background of alcohol and drug addiction, women, people with
disabilities, rehabilitated residents and street dwellers with no
background of addiction. In total, more than a hundred tenants live in
them.
The reasons why the residents of the home are not interested in
receiving the vaccine are varied. "They say they want to see how it goes
first," says one of them. "Some say they are young and healthy and do
not need it." Another tenant says he prefers other people to get the
vaccine before him. "I don't see any point in it," he explains. "I am a
young person, with no underlying illnesses."
Tenants report that about a third of those staying at the home did not
receive the vaccine. "I do not know what this means for the continuation
of their stay in the association," says one of the tenants. He said he
was vaccinated even though he did not want to, because he feared that
the threats would materialize and not allow him to stay in the
residence. "The principle of not getting vaccinated was not critical
enough for me," he admits. "But the vaccine was unnecessary."
"The vaccine is not only a matter for each individual, but also for the
health and well-being of those who live with him," says Gilad Harish,
CEO and chairman of the Lasova association. "The dormitories are
relatively densely populated with dozens of street dwellers, whose
health and well-being must be ensured.
"These shelter are the only solution for the overnight stay of street
dwellers, and these street dwellers have no ability to choose. Now that
there is finally a safe and approved vaccine, we may demand from every
street dweller who wants to stay in the shelter to get vaccinated, and
prevent risk to the other residents." In the same way, we do not accept
people with infectious diseases, violent people, and people who can not
live together peacefully and endanger the other tenants. At this stage,
we do not intend to keep vaccinating tenants away, but I do not rule it
out. The issue is under extensive scrutiny."
The Tel Aviv-Yafo Municipality responded: "Contrary to the claim, the
Tel Aviv-Yafo Municipality and the association do not require the
residents of the shelters to be vaccinated and they may continue to stay
in the shelters even if they choose not to be vaccinated. However, the
municipality encourages its residents to get vaccinated, in accordance
with the guidelines of the Ministry of Health. It should be noted that
the Ministry of Welfare proposed to the welfare system to vaccinate
their patients. "Since the residents of the shelters are patients of the
welfare system, we were given the opportunity to vaccinate them if they
wanted to.""
12/1/21:
11/1/21:
The following is what I have gleaned from  this French text, with some additional interpretations and information :
This blog looks at the current process  in France, but much of it applies to the rest of the world also. It looks at the process just in its own terms, i.e. from a conventional perspective that's not at all critical of this society nor at all skeptical about other past vaccination programmes. It doesn't question dominant ideas about what we mean by health – and so obviously ignores the fact that an essential aspect of  health, including mental health,  is to try to resist and attack this fundamentally sick society. Which, in a sense, makes his criticism of the current rush to vaccination all the more scary .

He says that with  a vaccine in general, early complications are usually the least serious, whilst  more serious, entrenched, problems can come later. The reason it usually take several years to develop what is considered a safe and efficacious vaccine is that the process of experimentation has to be long to be as safe and secure as possible, and even then problems, often serious problems, occur. Safety and the rush to get out a vaccine do not go together. The current process is a game of poker, full of risks – it's a gamble whether it works and saves lives or it causes grave losses. And the loser is not just one or two individuals but also potentially the entire global population, with the possible emergence of a recombinant virus through the vaccination, a subject which is virtually  never discussed.
Hundreds of millions of vaccination doses have been ordered on the basis of a press release from laboratories, and organized vaccination campaigns, without knowing anything about either the benefit or the risk.
There's been no comparative studies of the various vaccines now being used in different countries to find out first which is the safest and which is the most effective.
In France, the state and the media claim is that it has been validated by a commission of medical authorities responsible for studying whether it could be put on the market or not. This is a total lie. The product was bought and the campaign organized, before this commission even met to discuss it. The decision was not a medical one but a political one, and this commission did not issue a medical opinion, but endorsed a political decision already made.
It's worth knowing that these medical authorities had validated remdesivir before the WHO declared it relatively dangerous on 20th November. Last year the EU gave Gilead, the pharmaceutical company that manufactures remdesivir, a billion euros to combat Covid – at a cost of 2000 euros for a 5-day treatment for one person and had to stop ordering the stuff because it was not only ineffective but also had fairly  dangerous side effects. [An aside about Gilead: despite them declaring that remdesivir, a vaccin previously used for Ebola, was "safe" and "effective", this company has financed something close to 80% of the trials for hydroxychloroquine that "proved" that  it was "unsafe", some of these trials including azythromicine]. Gilead didn't suffer financially at all because – either in 2018 or in 2010 (I've lost the date) – the EU decided that responsibility for lack of efficacy, for all side effects, or contraindications that had not been warned against, fell on the various states, with only Poland objecting. That is, compensation is paid out not by the companies but the states which are meant to verify whether a particular drug or piece of medical equipment etc., is safe or not (but in fact, they don't do extra trials themselves, but only look at the various papers showing the companies' research and on that basis decide whether the research meets their requirements of "scientific protocol" or not). In the US this has been the case since the 1980s. So as a result no individual is ever prosecuted – at worst the company itself has to pay compensation for deaths or whatever. Apparently Pfizer, the currently most well known of the companies producing an anti-Covid vaccine, regularly pays out billions in class action claims (which , moreover, are not easy things to pursue and can take several years even when they are pursued). In France compensation for catalepsy (a medical condition characterized by a trance or seizure with a loss of sensation and consciousness accompanied by rigidity of the body), originating from the anti-swine flu vaccine, was apparently very poorly compensated.
Re. the 2009-2010 swine flu "pandemic".  Despite a relentless propaganda programme in the media (main news item for several weeks) pushing people to get vaccinated because of the terror of swine flu, less than 10% of the population took up this manipulated 'need' for a vaccine. The Minister of Health at the time, Rosalyne Bachelot, whose personal interests in the pharmaceutical industry were well-known, ordered 94 million vaccines from Sanofi Pasteur, GlaxoSmithKline, Novartis and Baxter International at a cost of around 900 million euros to the state. Most of the vaccines were never used. As a result of the vaccine, there were 21 deaths, 4 anaphylactic shocks, 9 Idiopathic thrombocytopenic purpura cases, 6 multiple sclerosis cases, and 9 Guillain–Barré syndromes. The illness itself killed 310 people in France, considerably less than deaths from ordinary flu.
Back to the anti- covid vaccine and Dr. Gérard Maudrux's blog:
"There used to be 3 types of vaccines. Those with an inactivated virus, low immunogenicity and low risk; those with a live attenuated virus, a little more efficient and more risky, and those comprising not a whole and manipulated virus, but a fragment, usually a protein.
The 2 Chinese vaccines on the market belong to the first category, the inactivated virus…it is a proven technique, widely used and without risk. Little effect in the worst case scenario… efficiency: 79.5%.
Now with Covid there are 2 new types of vaccines: DNA and mRNA vaccines.
RNA:
Like DNA, RNA is assembled as a chain of nucleotides, but unlike DNA, RNA is found in nature as a single strand folded onto itself, rather than a paired double strand. Cellular organisms use messenger RNA (mRNA) to convey genetic information (using the nitrogenous bases of guanine, uracil, adenine, and cytosine, denoted by the letters G, U, A, and C) that directs synthesis of specific proteins. Many viruses encode their genetic information using an RNA genome….
...These are experimental vaccines, because they are techniques never used in humans…so we know absolutely nothing about the possible long-term effects, which worries many people because they are treatments that affect the genes…so can there be a modification of our genes? This question is all the more relevant as these treatments have been developed thanks to research into gene therapy, precisely designed to modify diseased genes.
DNA vaccines …inject genetically modified viruses which don't produce diseases but are responsible for "flu-like syndromes" into which the DNA sequences of SARS-Cov-2 are introduced. Messenger RNA vaccines directly inject a messenger RNA which will then be manufactured by our cells, against which we will then develop antibodies. …
…Can RNA fit into and modify our genes? Just to remind you, the DNA that makes up our genes is a double helix of nucleotides, RNA is a single helix of the same nucleotides (with different bonds). In theory no, the conversion is always DNA to RNA, the reverse is not normally possible with us. On the other hand, this …passage of RNA into DNA exists in nature and can integrate it into genes. This is the case with the HIV virus,. So the risk of integrating DNA vaccines is not zero. It exists in nature (and in humans), creating what are called chimeras. It was observed in a vaccine trial in children in 2002, resulting in 2 leukemias in 10 patients.
But the greatest risk seems elsewhere. You will find it very well described by Professor Velot, molecular geneticist at Paris-Saclay University and specialist in genetic engineering . Viruses often mix their genetic material together. If a viral RNA is injected into a healthy (or sick) carrier of a virus, another virus may be created by recombination (mixture of material). This recombination can give birth to something unharmful , but also to something dangerous, nastier than the SARS-Cov-2. This probability is very low statistically, but by no means zero. If it can happen in 1 in 10 million people, and you vaccinate 10,000 people, this risk is low, but if you vaccinate 500 million, 1 billion people, then the risk becomes real, and we can move from an individual risk, which happens for any vaccine, to a risk which would concern the entire planet which can then be contaminated by an incurable virus. And all this just to be ahead in the competition for the greatest boost to the pharmaceutical companies' share values….
The French minister of health said on 7th January: "We have not yet determined, in any country in the world, whether the vaccine protects against the risk of contamination". By "the risk of contamination" he means the risk of infecting others.

A friend writes:
"I don't know if you have noticed this paradox. One would have thought that our contemporaries were afraid of everything, that they were ready to accept  anything for their survival, that they did not want to take any risk and did not hesitate to shut themselves up and hide their children for that reason. Except that we were wrong: the same people who are terrified   of children and who wear a mask in the open air, when there is the least risk, are ready to be massively vaccinated, even  though the potential risks are much higher. Doublethink: the principle of precaution is alternately made sacred, asserted above all and yet contested, trampled on where one would have some justification. We bathe in illogicality and terror.
The only explanation for me is the reign of spectacular thought. If Covid is scary and yet a potentially  catastrophic therapy isn't, it's that the second has not been pointed out by the media and that the spectators, who do what they are told , are  therefore not afraid or, in any case, less than of Covid. The media,  power, by focusing attention on it, have succeeded in creating an absolute Evil, to which everything else appears to be secondary:  other diseases, freedoms, happiness, friendship, love, life … A lifeless life that looks like death.
The worst part of all this sinister farce is that  "revolutionaries" have also come to take their instructions from  power and the media and do what they are told. " [translated from French]
***
"The main reason is fake news. They're telling us that they want to wait and see what happens to the people who get inoculated," said Fuad Abu Hamad, the director of the Clalit Health Services branch in Beit Safafa. "The rumors that two people died after receiving the vaccination didn't help."
In fact, two people DID DIE after getting inoculated – whether this is due to the vaccin or not – so these are not "rumors".
Another astounding piece of Newspeak:
"Conspiracy theories that the "vaccine is not healthy or not safe are running around," said the head of the East Jerusalem region of the Leumit Health Care Services HMO, Avi Asayag. "There are people who believe the vaccine will kill them within three years or will change their DNA. These things have taken hold in the Arab community. In recent days it has eased up a bit, and I hope we will succeed.""
On Monday, Leon said that the gap between vaccination rates in East Jerusalem and the western parts of the city will be reduced soon. "There is a lot of fake news on social media, but I took the  neighborhood leaders and they got vaccinated," Leon said."
More here.
"Despite leading ultra-Orthodox figures calling to follow lockdown
procedures, radical groups have kept dozens of schools opened throughout
Israel. Eleven people were detained in the southern Israeli port city of Ashdod
on Monday afternoon, after hundreds of ultra-Orthodox clashed with
police officers attempting to close a religious school that was
operating in violation of lockdown regulations.
Police said three officers and two municipal inspectors had been injured
in the riots. Reinforcements were sent to the Meir Eini Yisrael school,
which is associated with the radical ultra-Orthodox group "Jerusalem
Faction." Some protesters blocked a road at the scene, others boarded a
police car while driving and were nearly ran over. Rioters also threw
stones, sand and other objects at police officers.
The Bnei Torah movement, which is also linked to the Jerusalem Faction,
condemned the "criminal attempt" to close the yeshiva, claiming that it
could be run because it had a boarding school.
However, regulations stipulate that only boarding schools without
outside students are allowed to operate normally. Students in this
institution come and go from it every day.
Dozens of religious schools in some of Israel's most radical
ultra-Orthodox communities remained open again on Monday, in
contravention of current lockdown restrictions and despite staggering
infection rates among Haredi schoolchildren.
The schools, which also operated on Sunday, are located mostly in the
ultra-Orthodox Jerusalem neighborhoods of Mea She'arim, Geula and the
Bukharan Quarter, hotbeds for extremist communities which do not
cooperate with the government, and in many cases, do not even accept
government funds. Other schools, primarily those of the "Jerusalem
Faction," also opened their schools on Monday, in Bnei Brak and Modi'in
Ilit.
Unlike in previous lockdowns, the schools of the mainstream Haredi
community have remained closed this time around, upon the orders of
Rabbi Chaim Kanievsky, the spiritual leader of the United Torah Judaism
party and leader of the non-Hasidic "Lithuanian" ultra-Orthodox
community.
Principals at many Haredi schools are now working to carry out the
instructions of ultra-Orthodox leaders that they find ways to keep
children busy and encourage them to study while staying at home, an
ultra-Orthodox school principal told Haaretz, adding that principals are
exchanging ideas to facilitate implementation.
Despite the about-face, the closure of certain Haredi religious schools
for elementary school-aged children is not likely to last much longer.
According to the principal, they can be expected to reopen within a few
days, at least in a limited format: "I anticipate that on Wednesday we
will reopen, it's still not clear in what format and whether all the
students will return to class."
Last week, Kanievsky approved the closure of schools for a few days,
including those for elementary school-aged boys, following a
conversation between Prime Minister Benjamin Netanyahu and Kanievsky's
grandson, the rabbi's chief aide. Prior to that conversation, he had
ordered that schools remain open even during the current lockdown.
The move marks a stark reversal from his policy since the coronavirus
pandemic began, which was to keep such schools open, despite regulations
requiring otherwise. Last March, Kanievsky said that canceling Torah
study would be more dangerous than the coronavirus.
Over the past month, infection rates among Haredi students have reached
new heights. In Jerusalem, some 400 students – mostly students at Haredi
schools – test positive for the coronavirus each day. Unlike in previous
waves of the pandemic, outbreaks have even been recorded in girls'
schools and high schools this time around."
10/1/21:
9/1/21:
Excerpts:
The rapid rollout combined with the country's vast medical database 
is
a gold mine that will serve doctors and scientists in the years to come
When it comes to the rate of COVID-19 vaccinations, Israel is leaving
the rest of the world in the dust, and that's setting the country up to
become a giant laboratory for studying the vaccine's effectiveness and
side effects.
[…]
"Israel has been producing and will continue to produce very unique
assets in the future," said Jonathan Adiri, the CEO of Healthy.io and a
leading Israeli biomed entrepreneur. "The first is an operative asset –
we proved that we were able to inoculate a large number of people in a
short amount of time in the eye of a storm. We have a recipe for
efficient vaccination of the population and have learned a lot – that's
data with tremendous value."
Uri Shalit, an artificial-intelligence researcher at the Technion
technology institute, said that the information being gathered in Israel
will show how well the Pfizer-BioNTech vaccine works when factors like
refrigeration and the way the vaccine is injected are less ideal than in
the controlled trials. Israel will also serve as a lab for researchers
to discover whether the vaccine just prevents disease or also prevents
contagion.
"I'm confident that the first articles coming out of Israel on the
vaccine's effect will have tremendous value and that the entire world is
awaiting them," Shalit said.
Another data asset is Israel's diverse population containing a wide
range of religions and ethnicities."
More here: "In effect, Israel will act as a large world testing laboratory, with the results from this huge research serving to set vaccination strategies in the rest of the world and also assisting the pharmaceutical companies in continuing R&D for coronavirus vaccinations and other treatments."
6/1/21:
Typically, these take the form of burning tires, throwing stones at cops, cops responding with teargas, etc.
5/1/21:
"On traveling abroad, the ministers decided that only those who purchased an airline ticket before the new measures go into effect would be allowed to fly, but a special committee would be able to grant
approvals to fly in specific cases.  All incoming travelers will be put in a state-run quarantine facility,
and would be let out only after having tested negative for the coronavirus." […] "Health Minister Yuli Edelstein described protests as an "epidemiological risk" during a cabinet meeting on Tuesday, but said that any steps to limit protests will lead to media accusations of a "political lockdown, and some of the public will be persuaded of that.""
Brief report via email from T. in Israel:
The lockdown that started last week was not really enforced (very few road controls etc.). Some of this is due to intentional low-level enforcement by some mayors/municipality-heads as they object to Netanyahu's destruction of their municipalities' economies and are probably trying to gain support from the small-business owners/workers of their constituencies. I broke the lockdown about four times, going from place to place far beyond the 1 kilometer limit and not for work/health reasons, without the slightest problem (I had a document from the kibbutz's  clinic just in case).
Starting from Sunday there will be a "real" lockdown, probably with heavy policing etc., and of course they have managed to twist reality so as people around me are saying "well, of course, if they had made this last lockdown a real one, then there wouldn't have been a rise in deaths/contagions etc, and there would have been no need for another lockdown", or "it's all because of the ultra orthodox and the Arabs who don't submit to the restrictions", etc.
I try to point out to people … how the present reality – 2nd and 3rd waves that are even worse than the first one – was more-or-less accurately predicted by "dissident" scientists/experts: from the get-go some of them said that the positive effects of such lockdowns could only result in a temporary decrease in deaths/contagions, which will rise again on an even larger scale when we "reopen", and that this is a terrible way to treat such viruses/pandemics. But then again, if you don't put people in lockdown again and again, how will they be convinced of the necessity of an unreliable vaccination from companies who have lied and bribed their way to the top, with direct ties to people who direct this farce from the regulatory and political side?
As for the vaccin, there are also reports of many Israelis who live abroad coming to Israel especially to get vaccinated, as well as a report from today of 7 nurses contracting Covid19 in a vaccination center in Safed (a mostly orthodox city in the north), after masses of people were called to vaccinate quickly  before a shipment of vaccin doses would go bad and unusable – a current phenomenon these days, that gives the chance for people who are not on the priority list to get the vaccin….
The mixing of vaccins from different companies for the first and  second shot is now officially done in Belgium as well as Israel. The "experts" claim it's the same technology and there's no reason to worry etc. [See UK opts for unknown gamble of mix-and-match vaccines]
4/1/21:
Anti-conspiracy ideology has become as much an obstacle to contesting this world as conspiracy ideology. "Conspiraloons" is  a leftist,  liberal and even neoliberal government method of parodying and caricaturing critics. Such distortions are often replicated by a supposedly "anti-authoritarian" scene dominated by unconditional respect for mainstream "science". All of them thus create a toxic atmosphere  that automatically represses,  censors and self-censors in advance any nuanced but fundamental critique as unscientific or loony-cum-conspiracist. Any little deviation from mainstream "logic" nowadays, to any critique of the vaccinations programme or of masks or of other aspects of this crisis are manipulatively linked to  the miserable ideological form of such criticisms  by the Right. Nowadays much of the so-called "libertarian" milieu adopts a classic amalgam technique, previously associated with Stalnism and other brands of Leninism,  by attributing  a "guilt-by-asoociation" to critiques that have nothing to do with the so-called "libertarian" Right.
Just needed to point out that the Hong Kong flu pandemic of 1968-69 killed between 1 and 4 million people globally. If the same miserable authoritarian  impositions had taken place then, I, amongst probably  hundreds of thousands in the UK, would never have got involved in strike pickets, squatting, political street theater etc. and probably would have been thoroughly depressed if not suicidal (see this, about my  experiences in 1969). But that was when the conditions of guaranteed survival were pretty much in tact and we wanted to find a way to have a sense of life above all. Nowadays survival is almost the only thing people think about. Life passes them by.
3/1/21:
"Public health expert Dr. Bishara Basharat, who directs a national
nonprofit which promotes Arab health, agreed that some in the Arab
community were reluctant to be vaccinated, a phenomenon he called
"concerning." … Arab Israelis constitute a disproportionately large
number of Israel's health care workers, especially nurses and
pharmacists: a 2017 study found that around 40% of nursing students were
Arab Israelis, even though they constitute around 21% of the population.
To combat mistrust of the vaccine, Basharat recommended an aggressive
awareness campaign among Arab family doctors."
"Arab citizens trust their family doctors, the ones in their hometowns,
whom they go to consult with on a regular basis. Once they are
vaccinated, people will start to be convinced," Basharat said."
See also this:
https://www.haaretz.com/israel-news/.premium-vaccination-rate-for-israeli-arabs-is-low-health-ministry-says-1.9406004
"In contrast, the ministry says the response to the vaccination campaign
in Haredi communities has been high, especially after leading rabbis
voiced support and were photographed getting the vaccine."
T writes:
About a week ago I also saw a report on TV that said that only 4% of the Arab population want to be vaccinated.
"Israel's heavily digitized, community-based health system — all citizens, by law, must register with one of the country's four H.M.O.s — and its centralized government have proved adept at orchestrating a national inoculation campaign, according to Israeli health experts.
With a population of nine million, Israel's relatively small size has played a role as well, said Professor Balicer, who is also the chief innovation officer for Clalit, the largest of the country's four H.M.O.s.
An aggressive procurement effort helped set the stage.
The health minister, Yuli Edelstein, said in an interview on Friday that Israel had entered into negotiations with drugmakers as an "early bird," and that the companies were interested in supplying Israel because of its H.M.O.s' reputation for efficiency and gathering reliable data.
"We are leading the world race thanks to our early preparations," he said."
"Israel will be the first country to issue a "green passport" to residents who have received the COVID-19 vaccine. The passport will lift some restrictions, including mandatory quarantine following exposure to an infected person, and offer access to cultural events and restaurants, according to Israel's Ministry of Health. A green passport will be issued by the ministry two weeks after the second of the required two vaccine shots is received by the individual. "This passport will show that a person is vaccinated and will give a number of advantages such as not needing to quarantine, entry to all kinds of culture events, restaurants, and so on," the Ministry of Health's Director-General Chezy Levy told Israel's Channel 12."
See this and this for  earlier critiques of this creep. And this for links to most  references to the 9-year old scandal.
2/1/12:
"…on Saturday morning the majority leader's home in Louisville was spray-painted with slogans including "Weres [sic] my money?" and "Mitch kills the poor"…In California, Pelosi's home was graced by a pig's head, red paint and messages including "cancel rent" and "We want everything"…"
As T. said, re. the prosecution (not just fines) for student partygoers in Bruges on Christmas Day:
Who would have thought that the Beastie Boys' song "Fight for your right to party" will have such a different reality than intended… Let alone Public Enemy's "Party for your right to fight"…
SF: You don't have to be an ideologist of partygoing (for a critique of parties, see "partying is such sweet sorrow") to see that the rulers use of the pretext of Covid to stifle even further the will to live is taking on the most unprecedented form  in history, at least in "advanced" countries. A form of Taliban-lite.
1/1/21:
"Britain has quietly updated its vaccination playbook to allow for a mix-and-match vaccine regimen. If a second dose of the vaccine a patient originally received isn't available, or if the manufacturer of the first shot isn't known, another vaccine may be substituted, health officials said. The new guidance contradicts guidelines in the United States, where the Centers for Disease Control and Prevention has noted that the authorized Covid-19 vaccines "are not interchangeable," and that "the safety and efficacy of a mixed-product series have not been evaluated. Both doses of the series should be completed with the same product." Some scientists say Britain is gambling with its new guidance. "There are no data on this idea whatsoever," said John Moore, a vaccine expert at Cornell University. Officials in Britain "seem to have abandoned science completely now and are just trying to guess their way out of a mess.""
More on this. "Every effort should be made to give them the same vaccine, but where this is not possible it is better to give a second dose of another vaccine than not at all." they say, but without even a pretense of following that eternal ode to objecivity "scientific protocol", who knows if it's better or worse?
T writes
I didn't do further research and didn't totally understand the entirety
of the theory, so I can't validate this text …. But parts of it
at least raise interesting questions for further research.
This part I found interesting:
"Before it could be established that the "bacterial viruses" cannot kill
natural bacteria, but they are instead helping them to live and that
bacteria themselves emerge from such structures, these "phages" were
already used as models for the alleged human and animal viruses. It was
assumed that the human and animal viruses looked like the "phages", were
allegedly killing cells and thereby causing diseases, while at the same
time producing new disease poisons and in this way transmitting the
diseases. To date, many new or apparently new diseases have been
attributed to viruses if their origin is unknown or not acknowledged.
This reflex found an apparent confirmation in the discovery of the
"bacterial viruses".
It is important to note that the theories of fight and infection were
accepted and highly praised by a majority of the specialists only if and
when the countries or regions where they lived were also suffering from
war and adversity. In times of peace, other concepts dominated the world
of science. It is very important to note that the theory of infection –
starting from Germany – has only been globalized through the Third
Reich, when the Jewish researchers, most of which had opposed and
refuted the politically exploited theories of infection, were removed
from their positions."
31/12/20:
Translation of extracts from pages 148-157 of a report by the French Senate:
"Contrary to what the Minister of Health (Bachelot) was able to put forward during her hearing, the definition of the pandemic has indeed changed since the criterion of severity has been removed. This is also the observation made by the person writing our report The new definition of the pandemic suffers from this original contradiction because "There can be geographically very widespread infections but which are not serious: we can therefore have a significant dissemination phenomenon without speaking of a pandemic", noted John Ryan, head of the "Threats to health" unit in the European Commission's Directorate-General for Health and Consumers, to the commission of inquiry. It is precisely an infection of this type, very contagious and benign, that the W.H.O.in 2009 called a pandemic.
The W.H.O. has thus put in place favorable conditions to make it possible to declare the planet in a state of perpetual pandemic, the southern hemisphere taking over from the northern hemisphere to ensure its continuity over time, since it is now possible. to "regard seasonal flu as a pandemic", as Tom Jefferson (British epidemiologist) remarked during his hearing (17/5/10).
Ulrich Keil (head of the Institute of Epidemiology and Social Medicine … Münster) insisted on the fact that the maximum level of the pandemic alert would never have been triggered for influenza A (H1N1) [swine flu, which killed 613 people in France, considerably less than ordinary seasonal flu – SF] if one had maintained the previous definition of the pandemic and that the latter had still not been lifted when he spoke before our commission of inquiry on May 17th.  This is still the case today – considered that "In view of the facts, influenza A [swine flu] appears like a huge marketing bubble. The W.H.O., and its international national advisers as well as the national authorities must reveal their decision-making processes and draw the consequences of their errors of judgment. Otherwise, a perpetual world movement of imaginary epidemics will never cease to haunt us, with disastrous financial consequences".
……. Professor Ulrich Keil, during the hearing, underlined the decisive role played by the British government adviser Roy Anderson in the change of definition of the pandemic operated by the W.H.O.. It was without waiting for the decision of the W.H.O. concerning the level of alert that Mr. Anderson  indeed defined from 1/5/2009 – that is to say just a few days after the discovery of the first case in Mexico – the swine flu  as a pandemic . He did not faio to insist  on the availability of "two effective antivirals". What he did hide, however, is that he received the equivalent of 136,000 Euros per year for his lobbying activities for the laboratory GlaxoSmithKline (GSK) which markets precisely these antivirals Relenza and Pandemrix.
…In general, influenza vaccination should not be put on the same level as vaccinations against smallpox or polio, which are caused by viruses that can be eradicated, because influenza is a disease that cannot be eradicated, and can never be and  requires an annual renewal of its vaccination.
It is therefore problematic to consider it for children, who are already vaccinated to a high degree, as a frequently repeated supplementary vaccination is not without consequences in the long term on the immune system. For subjects over 65, its effectiveness is poorly documented.
…We also have criticisms of the WHO pandemic plan which in fact only addresses rich countries; given the price of vaccines or antivirals, poor countries cannot pay."
The following was edited on 14/1/21, because I somehow got it wrong:
It's worth pointing out that the "Asian flu" of 1957-8 caused about the same amount of  deaths globally as Covid so far: 1 – 4 million deaths over roughly a 10 month period globallly (though quite a lot less in most countries) as compared with 12 -13 months now, amongst  a global population of 2.9 billion  as compared with 7.8 billion now. Which would make it about 2.7 times more lethal than Covid so far proportionate to global population. Moreover, given that the Asian flu took place over a lesser period of time than current Covid deaths, it would, in tedious mathematical terms,  technically make it something like 4 times more deadly than Covid, though this is hard to guage, particularly given the variations of the Asian flu's duration in different countries. Which is not to minimise Covid but to put it into perspective. So far, Covid-related deaths seem to be (though the figures are open to doubt, considering the politics of the various countries and the way they attribute such deaths to Covid, some overstating deaths, others understating them)  about twice those of the flu epidemic of 2016-17, and we're now into another year of the flu season, so we'd probably need till the beginning of March to make a fair comparison, considering that flu is concentrated to about 3 months of the year in the countries where the majority of people are infected by Covid.
30/12/20:
28/12/20:
"…The coronavirus cabinet on Monday barred entry to foreign nationals, and
mandated a 14-day quarantine in designated hotels for Israelis returning
from abroad.
The Knesset's Constitution, Law and Justice Committee approved the
cabinet's mandated quarantine in COVID-19 hotels to all returning
Israelis on Tuesday morning. The regulation will come into force on
Wednesday at 10 P.M. and will be in place until January 1, 2021.
These decisions were made in an effort to block a new strain of the
coronavirus that has appeared in the United Kingdom from entering
Israel.
Those requiring hotel quarantine can shorten the period to 10 days if
they take two coronavirus tests that come out negative – one upon
entering Israel and the other after nine days. If space at the hotels
fills up, there will be priorities set for who must stay there and who
will be assigned home quarantine. These new regulations will be in place
for 10 days.
"I've asked to convene the cabinet for one purpose, and that is to close
the sky," said Prime Minister Benjamin Netanyahu at the start of the
meeting. "Since yesterday's meeting, the mutation is spreading in many
countries and it's clear that we are at the onset of a very fast
outbreak. We have to reduce the viral load entering Israel as much as
possible. To do this I am seeking to reprise what we did during the
first wave of the virus – to close the skies as quickly as possible."
The coronavirus cabinet's meeting on Sunday did not result in any new
restrictions on the economy. Health Minister Yuli Edelstein said Monday
as he toured a branch of the Leumit HMO in Tel Aviv that he viewed "the
inability of the ministers to decide on steps to battle the incidence of
infection as very grave."
He added, "The influence of the vaccines will be felt in only two to
three months. To assume that we can continue without restraints another
two months is to assume that thousands more will end up in the hospitals
and some will die, unfortunately. I'm not prepared to agree to this."
The restrictions pending are being dubbed "tight restraint" and include
the halt of commercial activity and the closure of workplaces that
receive the public, including malls and markets, as well as the closure
of schools in "red" and "orange" locales (those with relatively high
rates of infection) for three weeks.
The country's vaccination campaign was officially launched Monday
morning by the HMOs, and is focusing first on people aged 60 and above
and those with underlying illnesses that put them at risk for serious
complications should they contract COVID-19. The vaccination of
thousands of health and hospital workers began Sunday."
Apparently there was a confict between inmates and soldiers  at one of these "hotels" and the government subsequentlyu announced that they'd no longer be used. Conditions in these places are horrendous, but few media outlets, leftist ones included, mention these conditions
See also entry for 10/5/20 below
25/12/20:
"At the public ministry, it is estimated that the 14 young people have gone too far. Normally, partygoers would have been fined, but this time, it was decided to immediately summon those present. They will have to answer for their actions in front of the police court. "
T. writes:
Who would have thought that the Beastie Boys' song "Fight for your right to party" will have such a different reality than intended… Let alone Public Enemy's "Party for your right to fight"…
24/12/20:
"The Health Ministry's official who is responsible for contact tracing,
Liora Valinsky, announced her resignation Wednesday, accusing the
military's Home Front Command that is conducting epidemiological
investigations of unprofessional conduct.
"Suddenly, the military is an expert in contact tracing although they
have no knowledge or education in the subject," wrote Valinsky in her
resignation letter, "I tried with all my might to change decisions that
I believe were taken unprofessionally and without a full understanding
of their consequences."
Her resignation did not surprise some within the Health Ministry, as
several professionals within the ministry have been very vocal with
their criticism of the way the apparatus in charge of breaking the chain
of infection has been operating. (Ido Efrati)"
T. writes:
2 week (minimum) lockdown starting Sunday. About the so-called "COVID
hotels" mentioned in the article – they're more like army barracks, or
jails. I've heard some nasty stories about it and how they won't let
people out of their rooms for any reason whatsoever for a week or even
more, about the conditions, etc.
23/12/20:
Much of this article is about Pfizer's bribes to various medical authorities and doctors around the world, and about its grotesque manipulation of prices, but the following seems most pertinent  in relation to whether or not to trust its vaccine:
"Pfizer's biggest scandal involved defective heart valves sold by its Shiley subsidiary that led to the deaths of more than 100 people. During the investigation of the matter, information came to light suggesting that the company had deliberately misled regulators about the hazards. Pfizer also inherited safety and other legal controversies through its big acquisitions, including a class action suit over Warner-Lambert's Rezulin diabetes medication, a big settlement over PCB dumping by Pharmacia, and thousands of lawsuits brought by users of Wyeth's diet drugs. Also on Pfizer's list of scandals are a 2012 bribery settlement; massive tax avoidance; and lawsuits alleging that during a meningitis epidemic in Nigeria in the 1990s the company tested a risky new drug on children without consent from their parents."
22/12/20:
"Those who don't wish to be immunised against the virus will not remain anonymous and the Ministry of Health will register the names of people who refuse to have it and their reasons why"
My critique of this libcom article and the comments that follow it  is here.
18/12/20:
In June this guy had a book published called "Is there a mistake that THEY haven't committed?".
"Christian Perronne is a French doctor and university professor-hospital practitioner, specializing in the field of tropical pathologies and emerging infectious diseases, and former chairman of the specialist Commission for Communicable Diseases of the High Council of Public Health. He is known for his unconventional and controversial stances on Lyme disease and his support for Didier Raoult during the Covid-19 pandemic. He was dismissed from his post on December 17, 2020 by Martin Hirsch, on the grounds of having made comments considered unworthy of the position he holds."
Apparently the justification for the sacking was that he compared Macon's government to the Third Reich, the kind of thing people tend to say when they mean "fascistic". An Israeli professor got sacked for saying "Sieg Heil" when the cops came to his door
More here about Christian Peronne:
"The doctor served as vice-president and president of the Scientific Council of the French Federation against tick-borne diseases. Professor Christian Perronne, head of the infectious diseases department at Raymond-Poincaré hospital in Garches (Hauts-de-Seine) will no longer be vice-president of the French Federation against tick-borne diseases (FFMVT) nor president of its scientific council, by decision of the board of directors of the Federation, announced the structure in a press release published on Monday…remarks made by the doctor on Sud Radio on October 15, as well as the doctor's public commitment alongside the BonSens association, an association co-founded a few weeks ago by the deputy Martine Wonner (excluded from LaREM, who has since left the association) as well as by pro-Didier Raoult personalities, expressed "values ​​foreign to the ethics of the FFMVT"…. The doctor also criticized the implementation of the curfew currently in force in nine French metropolises. …The professor also assured that PCR tests were "often false positives" and that general practitioners "receive… money" when they declare a positive test for Covid for their patients. "The FFMVT wishes to stand out unambiguously from these public statements," said the federation in its press release. "Despite repeated attempts to renew the dialogue, and in the face of a lack of a serious answer to the question asked (to clarify his position, editor's note), Prof. Christian Perronne is therefore dismissed from his functions of Vice-President of the Federation and of Chairman of the Scientific Council…".
Re. this extra payment for positive testing, apparently it's true, but  it also applies to other illnesses (eg cancer). Doctors have said if a patient is tested positive it can take a considerably longer time to deal with all the repercussions (contact tracing etc.), which time justifies the increase in payment (€30 extra on top of the normal €25).  Here (in French) a doctor explains that it took him over an hour to process 2 positive tests and that justifies the extra €30 for each patient. Mind you, €60 for what could be an hour's work on top of his usual payment is a potential incentive to test positive. Regardless of whether Perronne has exaggerated (as if the French state hasn't constantly manipulated figures), the whole situation is rife with falsifications from all over the place  – eg people who die of causes almost certainly other than Covid have their death  classified as  a Covid death if they have had it.
17/12/20:
9/12/20:
"It is certainly not by chance that since the Covid epidemic struck Italy, Political decisions have always been subordinated to a Committee of scientists: the Comitato Tecnico Scientifico [technical scientific committee], which includes councillors of arms factories such as Leonardo – Finmeccanica among among its members. These are the same scientists who are carrying out projects of death in a vast number of Italian universities, guess what, also in ever closer contact with the army, through various collaborations."
6/12/20:
This is an article, from a year ago, from LCI, a mainstream French TV news channel and online news site. And is probably the basis for the conspiracy theories being put out. Whether or not this is something they're planning to do, and whether or not they could pass a law to make it legal and/or compulsory is another question, and it's certainly not the only reason to be worried about vaccinations. But if there's any truth to this article, it potentially makes Orwell's "1984" seem like child's play in comparison. I emphasise "if", because journalists, mainstream or not, often copy and paste other people's texts, changing a word or two to make it seem it's like theirs'. And they often don't verify much the content of what they plagiarise, so maybe this article should be taken with a pinch of salt. However, I reproduce here the salient points, which , for the moment, I too haven't checked:
"TOMORROW'S WORLD – Researchers have developed a technology which, thanks to an invisible tattoo embedded under the skin, makes it possible to display a person's health record via the camera of a smartphone. Enough to provide doctors, especially in developing countries, with proof that the person has been vaccinated…Subcutaneous technological implants, used all over the world for livestock and pets, are starting to spread to humans, as in Sweden where several thousand people already use them as a key, train ticket or bank card. In the field of health, this time, a team of scientists from the Massachusetts Institute of Technology (MIT) announced that they had developed a revolutionary process: instead of implanting an electronic chip between the index finger and the thumb, nanoparticles are injected under the skin via a special syringe. These nanoparticles have the particularity of emitting a fluorescent light imperceptible to the naked eye, but visible from the screen of a smartphone. Concretely, the idea is to establish the proof of the vaccine in the body itself, especially in developing countries where paper vaccination cards are often incorrect or incomplete and where electronic medical records do not exist. So far, the technology has only been tested in rats, but researchers hope to test it on humans in Africa within the next two years….Scientists have spent a lot of time finding components that are safe for the body, stable and able to last for years. The final recipe is composed of copper-based nanocrystals, called "quantum dots", measuring 3.7 nanometers in diameter. These nanocrystals are then encapsulated in microparticles of 16 micrometers (1 micrometer equals one millionth of a meter…)…. The implantation, which is done with a special syringe with a patch of microneedles 1.5 millimeters in length, is almost painless. Once applied to the skin for two minutes, the microneedles dissolve and leave small points under the skin, distributed for example in the shape of a circle or a cross. They appear under the effect of a part of the light spectrum invisible to us, close to infrared. Through the camera of a modified smartphone, pointed at the skin, the circle or the cross appears fluorescent on the screen. This symbol fluoresces on the screen when you point the smartphone camera…Researchers want the measles vaccine to be injected at the same time as these small dots. Because of this, a doctor could check if the person has been vaccinated years later. The technique is believed to be more durable than permanent felt markers. In the report of their work, the scientists indicate that they simulated five years of exposure to the Sun during laboratory tests. Another advantage of this device is that it requires less technology than an iris scan or the maintenance of medical databases. …The limitation of the concept is that the technique will only be useful in identifying unvaccinated children if it becomes the exclusive tool used. Also, will people accept multiple markings under the skin for each vaccine? And what will happen to the dots when children's bodies grow older? The Bill and Melinda Gates Foundation, which funds this project, is currently conducting opinion polls in Kenya, Malawi and Bangladesh to determine whether people will be ready to embrace these microscopic quantum dots or prefer to stick to old vaccination cards."
Note added 10/12/20:
The MIT research is confirmed by this mainstream media as well as this one and the development in Africa confirmed by Le Monde (all in French). And the information about Sweden is confirmed here and here (also in French and also mainstream). However, the chance of the state or private interests putting a tracking device or nanotechnological softeware into people's bodies without their consent or knowledge would be a very dangerous game to play, given the chances of them being found out. And besides, the technological means of totalitarian social control do not necessitate such crudely underhand methods. Conspiracy theories at that level take a truth and develop it into an absurdity that makes the true situation also seem absurd. Like with individuals who persistently exaggerate and blow out of all proportion something true, one ends up thinking everything they say is bullshit, even if it's not. "In a world which really is upside down, the true is a moment of the false." said Debord in relation to dominant ideology, but it's also true of much of supposed oppositional ideology also.
"This is the integrated spectacle, which has since tended to impose itself globally. Whereas Russia and Germany were largely responsible for the formation of the concentrated spectacle, and the United States for the diffuse form, the integrated spectacle has been pioneered by France and Italy. The emergence of this new form is attributable to a number of shared historical features, namely, the important role of the Stalinist party and unions in political and intellectual life, a weak democratic tradition, the long monopoly of power enjoyed by a single party of government, and the need to eliminate an unexpected upsurge in revolutionary activity. The integrated spectacle shows itself to be simultaneously concentrated and diffuse, and ever since the fruitful union of the two has learnt to employ both these qualities on a grander scale. Their former mode of application has changed considerably. As regards concentration, the controlling center has now become occult never to be occupied by a known leader, or clear ideology. And on the diffuse side, the spectacle has never before put its mark to such a degree on almost the full range of socially produced behavior and objects. For the final sense of the integrated spectacle is this — that it has integrated itself into reality to the same extent as it was describing it, and that it was reconstructing it as it was describing it. As a result, this reality no longer confronts the integrated spectacle as something alien. When the spectacle was concentrated, the greater part of surrounding society escaped it; when diffuse, a small part; today, no part. The spectacle has spread itself to the point where it now permeates all reality. It was easy to predict in theory what has been quickly and universally demonstrated by practical experience of economic reason's relentless accomplishments: that the globalisation of the false was also the falsification of the globe. Beyond a legacy of old books and old buildings, still of some significance but destined to continual reduction and, moreover, increasingly highlighted and classified to suit the spectacle's requirements, there remains nothing, in culture or in nature, which has not been transformed, and polluted, according to the means and interests of modern industry. Even genetics has become readily accessible to the dominant social forces.
Spectacular government, which now possesses all the means necessary to falsify the whole of production and perception, is the absolute master of memories just as it is the unfettered master of plans which will shape the most distant future. It reigns unchecked; it executes its summary judgments." – Guy Debord, "Commentaries on Society of the Spectacle" (1988)

5/12/20:
"I am not an "anti-vaxxer". This is *not* my pet issue. I am not against the promotion of vaccination as one element of a good overall public health policy. I am not against their sensible use, especially considering the variety of circumstances people find themselves in worldwide. I do not think that they "don't work." Do pesticides "work"? Sure — they do what they say they're gonna do, more or less. Does that, in itself, justify using them?…I…noticed that recently, in short succession, all of the following prominent online entities publicly changed their policies on "anti-vaxx" content: Amazon, Facebook, YouTube, Twitter, Pinterest, GoFundMe. (As well as more recently the Huffington Post, and even MailChimp.) They claimed to be "cracking-down" on the spread of harmful misinformation — all within a few weeks of each other, as I recall. What they did was remove, downregulate, or demonetize content; "blacklist" search terms (i.e. block *any* results for such terms as "vaccine"); and even ban books (!). Online opinion on this — and even reporting — tended to be laudatory and untroubled, as far as I could tell, conveying a sense of "Finally…", and downplaying accusations of censorship or bias…"
In 1976 in the USA there was a swine flu scare. There was a mass vaccination programme, encouraged by TV clips like this. Just one person died from the flu but it is possible that 3 people died from the vaccine. Certainly lots of people got Guillain–Barré syndrome (GBS) from the vaccine. GBS "is a rapid-onset muscle weakness caused by the immune system damaging the peripheral nervous system. Typically both sides are involved and the initial symptoms are changes in sensation or pain often in the back along with muscle weakness, beginning in the feet and hands, often spreading to the arms and upper body. The symptoms may develop over hours to a few weeks. During the acute phase, the disorder can be life-threatening, with about 15 percent of people developing weakness of the breathing muscles and, therefore, requiring mechanical ventilation. Some are affected by changes in the function of the autonomic nervous system, which can lead to dangerous abnormalities in heart rate and blood pressure" (here)
Wikipedia writes about the 1976 swine flue scare: "The House Appropriations Committee reported out a special appropriations bill, including $135 million for the swine flu immunization program, which was approved on April 5. ..on July 1, 1976. T. Lawrence Jones, president of the American Insurance Association, informed the Office of Management and Budget that the insurance industry would not cover liability for the vaccine unless the government extended liability protection. … Assistant Secretary Theodore Cooper (HEW) informed the White House on June 2 that indemnity legislation would be needed to secure Merrell's cooperation. In June, other vaccine manufacturers requested the same legislation. A little more than two weeks later, the Ford administration submitted a proposal to Congress that offered indemnity to vaccine manufacturers….J. Anthony Morris, a researcher in the Food and Drug Administration's Bureau of Biologics (BoB), was dismissed for insubordination and went public with findings that cast doubt on the safety of the vaccine. Three days later, several manufacturers announced that they had ceased production of the vaccine. …Merrill became the first company to submit samples to the FDA's Bureau of Biologics for safety testing, which approved it on September 2. Merck made the first shipment of vaccines to state health departments by September 22. …In October, three people died of heart attacks after they had received the vaccine at the same Pittsburgh clinic, which sparked an investigation and the recall of that batch of vaccine. The investigation showed that the deaths were not related to the immunization….cases of Guillain-Barré syndrome affecting vaccinated patients were reported in several states, including Minnesota, Maryland, and Alabama. Three more cases of Guillain-Barré were reported in early December, and the investigation into cases of it spread to eleven states. …William Foege of the CDC estimated that the incidence of Guillain-Barré was four times higher in vaccinated people than in those not receiving the swine flu vaccine. …"
4/12/20:
"Leaked documents revealed soldiers are already monitoring cyberspace…The British Army's Information Warfare Unit will tackle anti-virus propaganda…The defence cultural specialist unit was launched in Afghanistan in 2010 and is tied to the army's 77th Brigade, which often works with psycological operations teams, reported The Sunday Times. A probe into vaccine disinformation from hostile states, including Russia, will be launched. The team will start recruiting professional and reserve soldiers to help in its mammoth task as the Government prepares the country for mass vaccinations as soon as next month. At least 155 anti-lockdown protesters were arrested in central London yesterday after hundreds of people gathered at Hyde Park before heading towards Oxford Street. "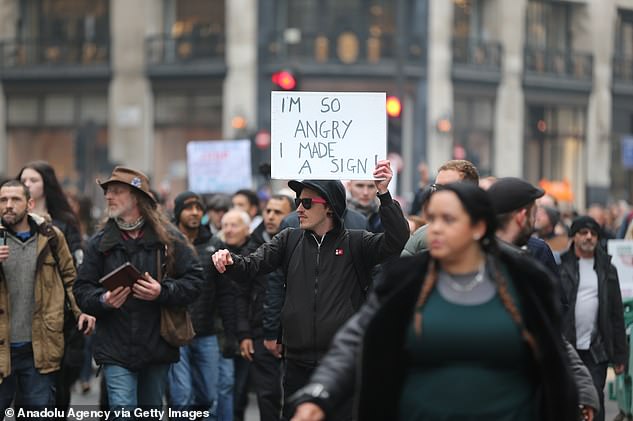 Crazy ideas are being mixed with sane ones: Piers Corbyn, the ex-Trot who used to try to impose his authority on independently-organised squatters, going on about Satanism or conspiracy ideologists "claiming vaccines were a cover to plant trackable microchips into people " which completely distracts from perfectly valid fears – see entry for 23/11/20 below. I guess that's how the propaganda unit of the army, involved in cover-ups of war crimes in Afghanistan will play it – use the dumb semi-religious bullshit and the over-the-top conspiracy ideologies to parody opposition to the vaccine whilst ignoring, and possibly censoring information about, the obvious dangers. Or say the risk is necessary. Doubtless they'll assert the "objectivity" of science despite the fact that the pharmaceutical industry kills up to 100,000 people in the USA every year and is the third cause of death there after cancer and heart disease. Sure, vaccines have been useful against tetanus and smallpox amongst other things. But even if you accept that they may in certain circumstances be vital, the rush to grab hold of those trillions of dollars means that everyone who takes up this vaccine is in fact being used as a guinea pig, starting with the old and, for capital, dispensable because they no longer help in the process of capital accumulation. According to a twitter post in the above article, "vaccine development is typically a long and complex process that can take up to 15 years ". Though more usually it takes 10 years. According to some accounts which I've yet verified , 4 healthy people to date have apparently had a serious adverse reaction to the UK vaccine and 1 person has died. The sample size was 24,000, including those who had a placebo. 5 out of the 24,000 equates to about 30,000 out of a population of 70 million. So people are right to be super-cautious.

In France, the state strategy seems to take on a more intelligent form of manipulation. The man appointed by the government in charge of all this admitted ignorance of the efficacy of curently available vaccines, and didn't seem to know much about things such as how available the vaccine would be, nor which one they were choosing. This sets up the government with an appearance of transparency all the better to convince people when they later say "We've worked it all out after thorough research taking into account people's anxieties" and then recommend what may well turn out, long-term, to be something as destructive of humans as pesticide is destructive of plants. For the moment in France, they're going to target nursing homes for the first use of the vaccine. Is Dr.Mengele alive and well-financed by the democratic state? Are the spin doctors giving eugenics the appearance of helping the old to become healthy?

"From 4am on Saturday, people in a number of categories will no longer have to self-isolate upon returning to England, even if they are travelling from a country not on the travel corridors list.
"High value" business travellers
Certain performing arts professionals
TV production staff
Journalists
Recently signed elite sportspeople
Transport Secretary Grant Shapps said the move will allow "more travel to support the economy and jobs"
Perfectly logical. The jet-set who originally spread the virus from China and the 2nd wave from other parts of the world will be able to continue in what looks like a Malthusian project because they support the commodity economy and wage labour, a system which inherently kills off those who are virtually useless for capital whilst protecting high-valued human commodities, the elite.
1/12/29:
27/11/20:
This is from a French friend:
"This Danish study (article in French) shows that masks do
not protect against Covid and the Nature study shows that asymptomatic
people do not transmit the virus. This means that the mask is of no
interest to people who are not sick or do not have symptoms of the
disease. It may possibly only be helpful for people who have the
symptoms of the disease and to ensure that they do not pass it on to
those who do not.
"To give just two examples, the famous Danish long-suspended study has
finally been published with the conclusions one might expect: wearing a
mask in the general population does not prevent contamination by Covid.
The authors have accepted some contorsions politiques" [not sure what
this means – "contortion policies/politics" are literal translations] in
their conclusion, the fact remains: this measure, which no pandemic plan
had ever considered, being so absurd, has no justification in terms of
the cost / benefit balance and should therefore never have had to be
imposed.
Another study has just been published in Nature which concludes (on the
basis of research conducted in Wuhan) that asymptomatic people do not
infect.
"Compared to symptomatic patients, asymptomatic infected individuals
generally have a low amount of viral loads and a short duration of viral
shedding, which decreases the risk of transmission of SARS-CoV-2 5. In
the present study, the culture virus was performed on specimens from
asymptomatic positive cases, and found no viable SARS-CoV-2 virus. All
close contacts of asymptomatic positive cases tested negative,
indicating that asymptomatic positive cases detected in this study were
unlikely to be infectious. "
"There were no positive tests among 1,174 close contacts of
asymptomatic cases."
Shouldn't we remember that the only possible use of the mask in pandemic
plans was indeed for symptomatic people only whilst they are symptomatic?!
Do you see the conclusion coming? It is at this stage highly probable
(since we are working with scientific hypotheses it is advisable to
always remain cautious) that everything that has been imposed on us for
months – with force of propaganda – has had no real use, with monstrous costs
for individuals and the community. "
An English friend wrote in response to this:
An American science student writes:
23/11/20:
Back in mid-September I wrote about this story that hit the headlines for 5 minutes before being buried under endless pictures of people not maintaining social distancing. It reported "The Oxford coronavirus vaccine trial is facing a "challenge", the health secretary has admitted, after it was put on hold due to a suspected serious adverse reaction in one of its volunteers…The nature of the adverse reaction and when it happened are not currently known." However, after 4 days the trials were resumed without any official indication of what had gone wrong. But the New York Times reported that the just mentioned volunteer in the UK trial had been diagnosed with transverse myelitis: "Symptoms include weakness and numbness of the limbs, deficits in sensation and motor skills, dysfunctional urethral and anal sphincter activities, and dysfunction of the autonomic nervous system that can lead to episodes of high blood pressure….sensation to pain or light touch is impaired. Motor weakness…mainly affects the muscles that flex the legs and extend the arms…Back pain can occur at the level of any inflamed segment of the spinal cord…all four limbs may be affected and there is risk of respiratory failure …Lesions of the lower cervical region (C5–T1) will cause a combination of upper and lower motor neuron signs in the upper limbs, and exclusively upper motor neuron signs in the lower limbs. Cervical lesions account for about 20% of cases…A lesion of the lumbar segment, the lower part of the spinal cord (L1–S5) often produces a combination of upper and lower motor neuron signs in the lower limbs. Lumbar lesions account for about 10% of cases."
And a bit later a second coronavirus vaccine volunteer suffered the very same rare neurological condition – "A 37-year-old woman suffered a rare neurological condition that left her struggling to walk…"
Marvelous the way they say "the two cases were unlikely to be associated with the vaccine…" A rare disease amongst 2 people volunteering for the trial of the vaccine. Pure coincidence! Like the melting of the icecaps being just something that happens naturally every few thousand years – nothing to do with commodity-induced rich-man-made climate change, nothing to do with the car economy and capitalist industry in general.
This article also says that only one third make a full or near full recovery from this 'transverse myelitis' "with most of their symptoms gone" after 2 years. Nothing to worry about then.
This, from a Green EU politician, states that the European Union, on 10th July 2020, gave the go-ahead for the production of Genetically Modified vaccines without verifying, through experiments, any environmental or health safeguard!!! This means the whole world – or at least EU countries – have been explicitly transformed into involuntary guinea pigs. Not hard to recognise what might happen if GM vaccines are permitted without even standard trials which are not even a guarantee of much safety anyway (eg the hundred thousand or so people each year who die in the US from totally "safe" – ho ho – drugs, drugs that have passed these standard tests). And these scum complain Dr.Raoult's specific mix of hydroxychloraquine and the antibiotic azithromycine has not been subjected to any "scientific" health experiments . Certainly further proof that this crisis is an opportunity for the maniacs who rule us to do things that they think they could not do before. Whilst anti-vaxxers can often be simplistic and dogmatic and selectively ignore some of the positive effects of vaccines (just as pro-vaxxers ignore the negative effects), there's a fundamental basis for such fears. The problem of this Covid1984 epoch is that people fall into the most horrnedous manichean splits between pro-XYZ and anti-XYZ that represses all struggle for recognising what is true and what is false in such dogmatic positions, a divid e and rule that appears to be purely upo to individual choie when it shows above all how such choices are thoroughly colonised by the various manipulations of external authorities.
And now there's this: Scientists are working on vaccines that spread like a disease. What could possibly go wrong?
"Self-spreading vaccines could indeed entail serious risks, and the prospect of using them raises challenging questions. Who decides, for instance, where and when a vaccine should be released? Once released, scientists will no longer be in control of the virus. It could mutate, as viruses naturally do. It may jump species. It will cross borders. There will be unexpected outcomes and unintended consequences. There always are. While it may turn out to be technically feasible to fight emerging infectious diseases like COVID-19, AIDS, Ebola, and Zika with self-spreading viruses, and while the benefits may be significant, how does one weigh those benefits against what may be even greater risks?"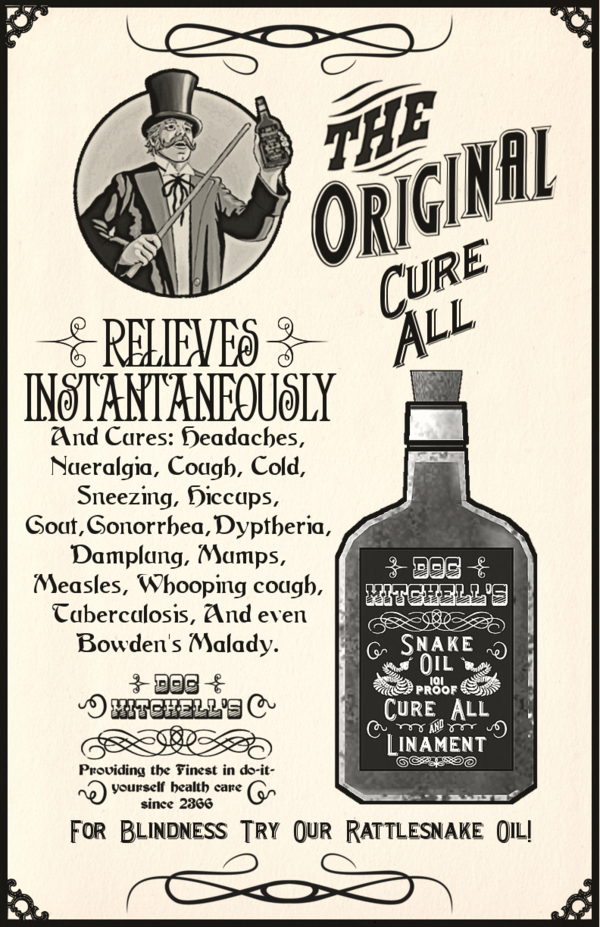 Cons like snake oil at least had the advantage of not usually having an adverse effect on those seeking a quick cure; whilst some died the majority were just swallowing a largely harmless mix of innocuous substances. As for genuine snake oil – it can have genuinely beneficial results: "Snake oil really is a cure for what ails you, if that happens to be arthritis, heart disease or maybe even depression"

14/11/20:
English version here
10/11/20:
8/11/20:
6/11/20:
5/11/20:
Sample quote: "Classes were canceled following riots Thursday, November 5 at the Malraux high school in Montataire. They started around 10 a.m. inside the facility and continued outside. Projectiles were thrown at the police. …Today, the abolition of breaks ("recess")… has apparently served as the trigger for a real riot. …Thick smoke invades the establishment. They come from the toilets. The alarm is ringing. Start of panic. The students are evacuated to the schoolyard and brought to safety. They stay there for about 3 hours surrounded by their teachers trying to reassure them…Beginning inside the high school, the hostile movement spread around the establishment. While the students are still parked in the inner courtyard, individuals outside attack the newly deployed law enforcement agencies. Projectiles, including stones, are thrown at the police. While the police initiate a maneuver to evacuate the school forecourt, a young girl is trampled in the crowd….The events mobilized 27 firefighters and around 30 law enforcement officials. Three young people were referred to the Creil hospital center for mild intoxication, an asthma attack and a spasmophilia attack. A staff member's car was partially set on fire. Classes have been canceled. Three young people were arrested by the Creil police. The high school students we met could not identify the perpetrators: "With masks, hooded, it was difficult to know who it was," say several of them waiting for their bus to return home after the battle….a message on Snapchat clearly announced the blockade intentions for this Thursday, November 5. It was released early in the week. The high school students were there, urged to arm themselves, encouraged to confront and "bring back anything that burns, anything that explodes, anything that launches out to show that we are the most pissed off in the Oise"."
"We just feel like prisoners at the moment. Recently we had this boy who committed suicide and this is their response, to lock us in."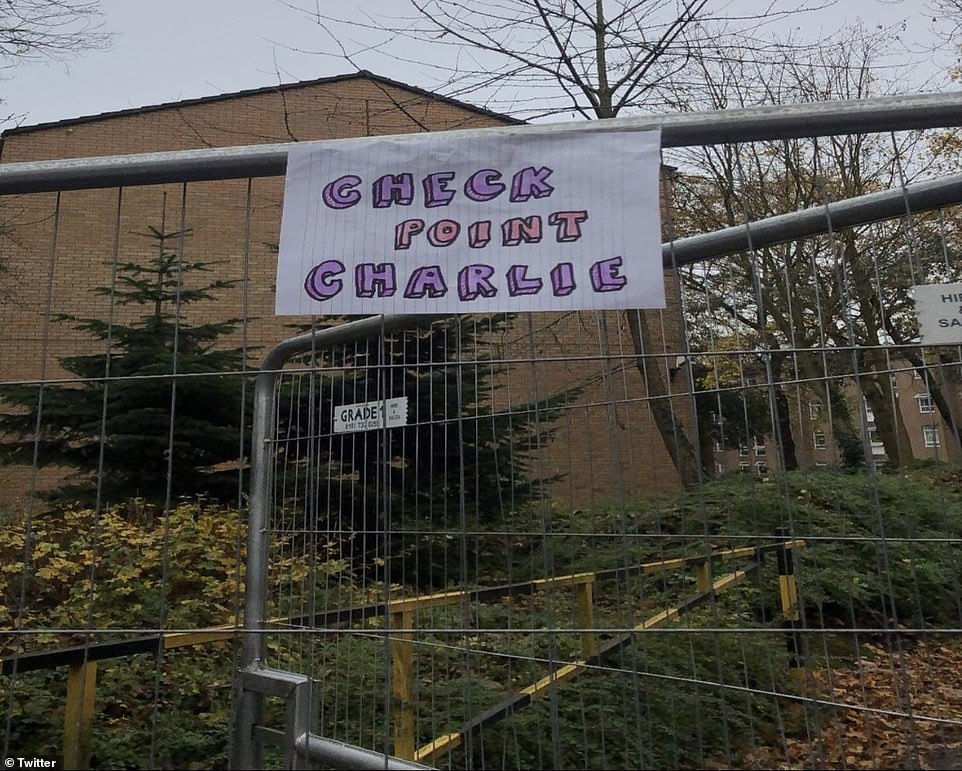 Manchester students: offence against rulers' defence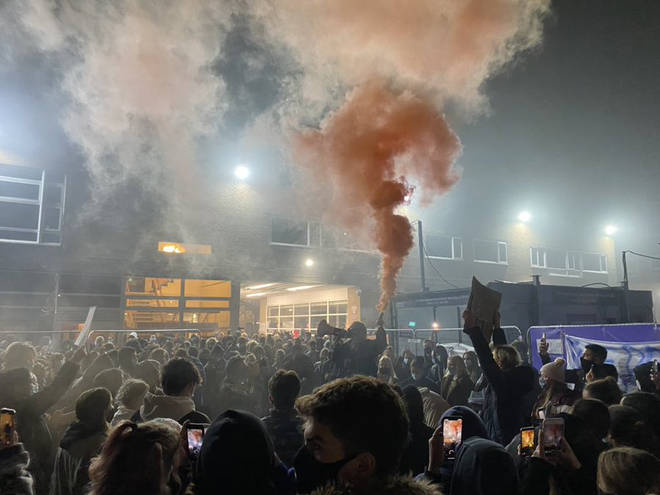 3/11/20:
2/11/20:
1/11/20:
31/10/20:
30/10/20:
"…as has already happened in Naples, Rome, Turin and other cities, a protest against the government for anti-covid measures and the economic crisis triggered by the coronavirus was taken hostage by groups of violent people who tried at all costs to clash with the police. For the historic center of Florence it was an evening of violence. At the beginning of the evening, several people took to the streets: "We are workers of this city…this city is dead, where is the money promised by the government?". An unauthorized demonstration, but which peacefully expressed the discomfort of those left with nothing …. It did not last long: in a short time, first at one point then at another and then at another still, scuffles broke out. Near Piazza della Signoria the police intervened after the throwing of bottles and firecrackers. The street has become a battlefield. Then in Piazza del Duomo, at least two hundred demonstrators who lit smoke bombs. The procession then moved in several directions. There have been other offices near Piazza della Repubblica. Here the demonstrators overturned baskets, threw planters and stones. According to witnesses, the attack on the police was the work of hooded boys, mostly very young; a confirmation of the fear that the demonstration was infiltrated by activists from the far right or from violent social centers. Some officers were injured, hit by throwing stones, bottles and Molotov cocktails. Overall, according to a first estimate of the police, there are over a thousand people who participated in the protests, moving in small groups that scattered around the historic center. …"
29/10/20:
28/10/20:
"As infectious disease epidemiologists and public health scientists we have grave concerns about the damaging physical and mental health impacts of the prevailing COVID-19 policies, and recommend an approach we call Focused Protection. Coming from both the left and right, and around the world, we have devoted our careers to protecting people. Current lockdown policies are producing devastating effects on short and long-term public health. The results (to name a few) include lower childhood vaccination rates, worsening cardiovascular disease outcomes, fewer cancer screenings and deteriorating mental health – leading to greater excess mortality in years to come, with the working class and younger members of society carrying the heaviest burden. Keeping students out of school is a grave injustice. Keeping these measures in place until a vaccine is available will cause irreparable damage, with the underprivileged disproportionately harmed." Clearly a lowest common denominator declaration, but indicative of increasing worry even amongst the specialists.
Some critical responses to this are:
https://eu.desmoinesregister.com/story/opinion/columnists/iowa-view/2020/10/25/great-barrington-declaration-straw-men-and-herd-immunity-debate/3732303001/
expert reaction to Barrington Declaration, an open letter arguing against lockdown policies and for 'Focused Protection'
Exclusive! A well-informed source has leaked the presidential address:
My dear comprattriots
We are extremely surprised / worried / concerned that the measures decided on three days ago have not been translated into a miraculous drop in the number of cases. Despite the gradual onset of winter, we really expected that, through the operation of the Holy Spirit, the numbers of cases would suddenly begin to decline. However, oddly enough, they continue to increase: it is really surprising! Our methods having totally failed to stop the progression of the virus in any way, we are therefore not only going to renew them but amplify them: we do not change a method that's lost!
My dear compatriots, intrafamily contagions obviously do not exist and the virus hates confined environments (no being mad, it prefers the great outdoors and the mountains); we therefore have no other choice but to take the inevitable and essential measures that have been imposed on us, without our being able to do anything else: namely full confinement for one month, until the end of November. You may tell me that there is little chance that, at this time, that is to say when winter follows autumn, the number of contagions will really decrease in any way whatsoever and that you doubt that you will really be able to eat your turkey with chestnuts and your Yule log as you've been promised as a reward to the little children that we are if we were well behaved. Some evil spirits may even insinuate that I already knew this and that I am only announcing a month to put you to sleep as I have always done since April, that I had decided on this confinement for a long time and that all the rest was just a simple preparation for what was my ultimate goal.
My dear compatriots, too much critical thinking kills critical thinking! Listen to me, listen to my journalists, my ministers and my experts and download the TousAntiCovid app. No – I am no more lying to you today than yesterday and you can trust me, as you always have.
The time is serious, my dear compatriots, and I do not know if you really appreciate the magnitude of what is to come. Now you know what you have to do. Destroy all sociability and human contact. Stay at home and especially in front of your screens, do not receive anyone, do not touch anyone, denounce your neighbors, beware of everyone, lead a zombie life, eyes bursting on your computers, telecommute, tele-eat, tele-fuck, tele-live, be slaves locked in your dens to consume my speeches, my media and "your" "social" networks.
Long live the Republic, long live France and long live the Covid!
This was an address by the President of the Republic.
"Anti-mask groups who don't want to wear the required protection against COVID-19 threw rocks at police during a demonstration in Limassol on Cyprus, protesters also upset over corruption and 5G technology. Nearly 1,000 people gathered in anger against the government's latest round of health measures …A group of 100 broke away… and threw flares and fireworkers, set trash cans on fire and became raucous as organizers pleaded with them to be peaceful but failed… police officers …were beset upon by people in hoods who threw rocks and other objects at them, the paper said. A Molotov Cocktail was thrown as a police car, setting it on fire, forcing the officers inside to scramble to get out in fear for their lives while other patrols cars and private vehicles were also damaged in the melee. Police said fire fighters trying to put out the trash can fires were stopped by a burning vehicle in their way and them also became targets of the protesters, one firefighter said to be seriously injured…Reports said multiple chants were heard during the demonstration, including "Burn down the Parliament brothel" and "put all House representatives in jail," in apparent reference to a burgeoning scandal in which two leading politicians were accused of trying to facilitate the sale of Golden Visa residency permits and passports to someone who told them he was a criminal on the run from China. Another sign also criticized police over arresting youths for graffiti recently "instead of going after those responsible for piling up the country's debt," the report added, while others said they didn't want 5G mobile phone antennas on the island."
27/10/20:
"A demonstration against the curfew in the streets of Pino Montano ended Tuesday night in riots. Several people have burned at least one container and knocked over a motorcycle and another garbage container…In addition, they have launched a series of flares and fireworks. The incidents motivated the intervention of the riot police of the National Police. The events occurred shortly before eleven o'clock at night on Cortijo de las Casillas street, one of the main avenues in the Seville neighborhood of Pino Montano. By half past ten, a platform called Pino Montano en lucha had called a protest against the curfew and in defense of neighborhood businesses. The demonstration was intended to be peaceful and so the organizers insisted through social networks…."It does not matter if you believe in the virus or if not. It does not matter if you are on the right or on the left. We are all suffering the unjust consequences of the disastrous management of the political class in one way or another. We are not from any party …We are the neighborhood of Pino Montano, the working class and we are going against those at the top, whatever color they may be, "…"It is the last chance we have to go out and defend the businesses and families in our neighborhood before it is too late and we have to see how our friends and family close the bars and stores that have been with us all their lives. ", adds this note, which reminds that it is a peaceful concentration…. "Less police and more health care" was another of the protesters' shouts…."
26/10/20:
Articles critiquing the dominant media characterisation of rioters as being only fascists:
" A post-consumerist capitalism, in which the old produce-consume-drop-dead, has been reduced to the binary process: produce-drop-dead. In this system women and men of flesh and blood are only useful if they are able to work."
25/10/20:
Quick Google translate: "We refuse the curfew.
We refuse to pay for  the aberration of the rulers with our lives .
We refuse to endure the resentment of power over what remains of joy in our lives.
We reject the twisted paradox of preventing ourselves from living in the name of "life".
We refuse to allow any government to claim to mistreat us "for our own good". No one knows what is good for us better than us.
We refuse to allow the state to appropriate under the guise of "solidarity" or "collective" what relates to the bond between beings.
We refuse to let ourselves be led like children by a bunch of diploma gogols.
We refuse to ignore that any government has only control over the population, and that the curfew emanates from a "defense council."
We refuse to see the taste for power as anything other than a sinister perversion. Whoever uses power abuses it. It's known.
We refuse to see a presidential pervert obscurely enjoy "tightening the screw" and "hitting the spirits".
We refuse to believe that a state which has let industry poison us for ages, which reintroduces neo-nicotinoids, which imposes 5G, which shambles protesters without qualms, which leaves the poor starving, which rationing care and caregivers, which has always covered all the abuses of the nuclear mafia, which plans under the guise of "green recovery" the devastation of the countryside by industrial wind power, claims to care less about our health.
We refuse to allow an epidemic to be used to produce the citizenship that a society that goes into the wall can no longer command.
We refuse to live to work.
We refuse to live for the economy, the disaster of which the whole earth attests.
We refuse to allow the police to step forward wherever the consent of free will recedes.
We refuse the blackmail between freedom and discipline.
We refuse to have to choose between the delirium of government propaganda and that of conspiracy.
The curfew is the straw that breaks the camel's back. You have sought to push your advantage a step too far. Stop counting on our cooperation. You have given the full measure of your malfeasance. You will find us on your way with every new step in government insanity that you take. Take back your prefects, your ordinances, your states of emergency, your journalists, your managers, your ministries, your cops, your grand inquisitors, your experts and your politicians. We are no longer playing the game. The rules will change. We are going to take our lives back in hand. You are no longer worthy of getting involved.
We will come together, with or without torches. We will walk the streets of OUR cities to the foot of YOUR palaces.
Until your dismissal. Until we can finally breathe free air. ""
23/10/20:
Sample quotes from 1st link (pretty excellent take on the situation insofar as I can tell not living in Italy, nor being familiar with the details of the situation there): "…The problem is that every time there is an autonomous phenomenon of wider social conflict these days, whether it is the "movement of the pitchforks" or that of the yellow vest, it appears in undesirable, ambivalent and contradictory forms. We often find people on the street who, at least in theory, are likely to have opposing interests, and even more often these contradictions are fought out on the street. So it is much easier to characterize them as a fascist phenomenon just because Roberto Fiore tries to become part of it with a tweet from his comfortable armchair in Rome, or as actions coordinated by the Camorra (it is not clear with what aim), than to try to understand them and participate in them in order to contribute to their development…" More here: "…Many have also spoken of infiltration by organized crime and the willingness of the far-right to try to lead the mobilizations. Meanwhile, even during a demonstration promoted this afternoon by workers in the entertainment industry, precarious and unemployed, there have been charges by the police…all of the economy linked to recreational consumption, clubs, nightlife and precariousness, only partly skilled, which comes from weaker social classes, has been affected. It is clear that the measures to contain the pandemic have a very strong impact on these realities and produce a protest that, beyond ideological readings, is clearly a mixed, spurious, transversal protest. Inside there is the small entrepreneur, the manager of a local shop, of activities that are now on the verge of closure, there is a large segment of unsecured precariousness, of undeclared work, which in view of the closures is not covered by any social shock absorber. Last spring the first effect of the closures was already the firing and the setting aside of the entire black, informal, precarious workforce, because many of the managers of premises had to downsize their business. On the other hand, there is also the dealer who made money in this period, speculating on nightlife and tourism, which at the first difficulty fires its employees. In short, "all together passionately" and confusedly protesting against a real suffering, a break that this situation creates, and especially against the nightmare of a lockdown announced without any social parachute…."
Amongst the exemptions from these insanely draconian measures are: you can travel to work; you can take a crowded train or a crowded plane, a logic imposed by the need to accumulate capital.
22/10/20:
T. writes:
This article has an overly-sensational title: "Lockdown Is a Big Mistake: What Top Israeli Doctors Really Think About COVID-19". It's obviously not ALL Israeli "top doctors" who speak and I don't necessarily agree with everything they say, and it still doesn't deal with other important aspects of this pandemic and the politics of "health".
Sample quote:
"Countries that imposed a strict, early lockdown, like Peru and Belgium, suffered the most serious mortality rates. New Zealand also imposed strict lockdowns and last week announced it had defeated the virus for the second time. "The emphasis should be on 'the second time.' It's like cheering at the end of a soccer game that you lost, because you were ahead at halftime. We can at least say that the same rates of infection existed in countries that imposed a lockdown and in those that didn't. "Look at these two pieces of data: Pneumonia diagnoses declined by 30 to 40 percent [during the epidemic]; we replaced one disease with another – pneumonia caused by coronavirus instead of 'regular' pneumonia. The second statistic is that there had been a 30-percent decrease in the number of people arriving at ER for any reason."
SF:
This seems to be a valid rejoinder to the dominant discourse regardless of how true it eventually turns out to be. I don't necessarily take such facts as "the truth" since in my lifetime I haven't ever remotely known a degree of confusion and contradiction between different facts and figures and state exhortations, sometimes altering from day to day or even from hour to hour, as during this Covid1984 epoch. Masks are useless (March to June) / Masks are mandatory in enclosed spaces / Masks are obligatory both outdoors and indoors, but not on the terrace of bars/ you can take your mask off to smoke….Stay at home and only go out for essentials. / Getting fresh air is essential….The virus remains on all surfaces for several hours / The virus is only transmitted by spittle or human-to-human contact…Chloroquine is safe and can treat Covid, as well as it's treated malaria and other diseases/ Chloroquine is certainly toxic …You can go to work in a crowded underground, but funerals are prohibited or limited to ten people….You can only see 5 people around you but you can go on vacation by plane.
Unfortunately people tend to believe what they want to believe according to long-developed ideologies or just an evasive characterological anxiety about researching anything that doesn't automatically accord with what they've already decided is "the truth". They cherry-pick so selectively in order to reduce reality to "This is the essential thing you MUST understand", an unpaid professor role that invariably demands the other person shuts up and listens, whilst the teacher-who-knows-best monologues what they deem is the one fixed certainty in the whirlpool of confusing facts and counter-facts and of lies and counter-lies. Macron said back in March, repeating it 5 or 6 times, "We are at war". And "the first casualty when war comes is truth" (Senator Hiram Johnson, 1917). Which is why Macron said on October 14th "I think that in the country of the Enlightenment and of Pasteur, we need to stop having kinds of permanent debates on facts or scientific truth. " (here) as he announced the need for 9pm to 6am curfews in areas that have had less than a third of the deaths from Covid than from flu 4 years ago.
Critical vigilance is one of the worst casualties of this miserable epoch. It's been replaced with anti-semitic conspiracy theories. Or a leftist "critique" of the state not doing enough. Or fixations on only one aspect of the misery being imposed, to the neglect of most of the others. Or an aversion to anything but resigning oneself to the contradictions, shrugging off any critical attitude with a "That's how it goes…What can you do about it?". Most people have so far wiped out any attempt, any striving, any struggle, to see clearly through the tangled web they weave when they first practised to deceive. Such is the post-truth whirled.
T:
Different countries have different situations, and since I'm so bloated with information, not just for COVID-19, but other things too, that I would have to say I can't judge these doctors' recommendations without going into full research mode for a week, which is unfeasible. That being said, despite the sensational headlines, most of the doctors seem to be saying more or less reasonable things from the information they have in hand.
I sense that a lot of "contradictory information" comes from media sensationalism, because I don't remember such sensational messages being thrown around in my face. Of course, guidelines changed according to new findings, but the reasoning for their changes were more or less clear for me. Masks were not recommended because it was suspected that it can possibly encourage spreading through touching of one's face. Masks were recommended because new studies found that they restrict spreading of the virus into the surrounding space. Etc. Etc. Of course, with different data or interpretation, you may disagree, but their logic was more or less understandable for me. But I might have not been looking into the detailed debate as closely as I should have.
I think the first lockdowns were going to be inevitable, at least to give time to hospitals until they have a better grasp at dealing with COVID patients. Whether subsequent lockdowns were actually beneficial is, I think, a good question to examine, politically, socially, scientifically, economically, etc.
SK:
Media sensationalism obviously had its part but the contradictions saturate every aspect and every moment of this world.
"It's not reasonable to tell people: 'Run in the park, but don't go to the beach'; 'You can swim in a hotel pool, but not at the country club.' When people don't see logic, they lose trust."
Those kind of examples could easily be multiplied a million times by anyone who could be bothered to recall the shitstorm of absurd orders raining down from all sides since the start of the panic.
Unfortunately, the last sentence has evidently not been the case. It´s more like "when people don´t see logic, they lose any inclination to search for it, learn it, or make use of it themselves".
21/10/20:
20/10/20:
Not saying anything recent here, but it's worth pointing out that global deaths from TB in 2019 were 1.4 million. TB is an easily curable disease and relatively cheap to cure as well. It's only because costs of the cure are too expensive for those in the "Third" World who have nothing that so many die from it. I say this because many people ask if chloraquine is such a cheap cure why would the various states "ruin the economy" by not allowing such a cure to be used. The pharmaceutical industry, as illustrated, in just the one example among many, by the ridiculous Lancet report back in May, is a very powerful industry. It's clearly in their trillion-dollar interest to suppress the very cheap cure of choloraquine (in Marseille the deaths using Raoult's precisely individually tageted recipe using azythromocine in correct dosages has produced 25% of the deaths from Covid as compared with other French hospitals). This is a cure being used in over 50 countries in the world, though its use in Brazil has rarely followed Raoult's recipe (and in the areas inhabited by the indigenous population, the fascist state has "allowed" people to die en masse with virtually no access to any ostensible form of medical treatment whatsoever). Already a few years ago the pharmaceutical industry tried to suppress the use of Artemis Annua in African countries as a very cheap cure for malaria, even though this had been used for decades (it's the basis for producing hydroxychloraquine). The various states don't necessarily or automatically answer to the pharmaceutical industry of course – but they do have an interest in reducing people's lives to something lived in front of a screen and behind a mask. It petrifies alienation, both subjectively and objectively as the expression of centuries of accumulated capital acting as a force outside of our control, in unprecedented ways. The economy is not being ruined for the large capitalists whatsoever, though certainly smaller fish and the rest of us – the increasingly surplus-to-requirements population – are suffering in or out of lockdowns, curfews, masks etc. The economy and political economy as the producer of the need for money & as the defence and development of this need is being reinforced with every twist of the metaphorical knife. TB – 1.4m, Covid 1.12m so far. The scum at the top are happy to see the "First" World become like the "Third" World if it means those who would possibly attack their whole system are being terrified, divided, isolated and made suicidal as never before.
17/10/20:
Banner drop on the highest point of Montpellier, France:
"With or without mask, capitalism is unbreathable"
The banner remained there for 2 days.
In the centre of Montpellier, near where I live, riot cops have been patrolling the streets openly carrying machine guns since 1st October, supposedly "to calm things down", though what is not calm has so far not been made apparent. This report claims 30-35 riot cops, but in fact there are a lot more. At a bit before midnight 15th October I counted 16 riot cop vans, which can carry about 10 cops each, parked by the main square, which was almost empty. So reassuring to be made safe like this. From midnight 17th October there'll be a nightime curfew from 9pm to 6am, supposedly as a crackdown on Covid. There's only been a yellow vest demo of 300 people since the beginning of September, with the filth being heavier even than normal – chucking teargas under terrace bar tables and chairs, pepper-spraying individuals taking photos, but with virtually no "violence" from the protesters. Certainly nothing to warrant what comes over as a state of siege. State-initiated terror "for our protection" in order to nip in the bud possible independent opposition. I hypothesise that the reason for this is the building up of intensified hostility towards government policies, including crackdowns using Covid as a pretext, such hostility being expressed in social media (though not so far in the streets or workplaces, high schools etc.) and noted by the state. This may well include hostility being expressed towards the difficulties people are finding just getting previously taken-for-granted basic social services, like pension problems or health insurance problems, partly caused by the draconian suffocation of life under Covidiocies: everything now has to be done by phone with long waiting times if you're lucky to get through. Or internet connections that are just confusing. This in a region where Covid-related fatalities are exceptionally low – about 28% compared with the deaths in the region from flu about 4 years ago. This totalitarianism is still in its infancy – how long before the over-70s are sent to Vocational Re-Healing Camps for our and other people's "protection" – clearly the best way we can avoid being infected by those callous youth who just want to party all the time and spread their terrible virus that doesn't affect them much onto us old and frail semi-senile coffin-dodgers. This may seem like a bad joke but the world has never been such a bad joke as now. And humour, as so often, hides desperation.
Meanwhile various government ministers are being sued by doctors for their mass murder of hospital staff and cops are carrying out searches of government ministers' homes, offices and computers . Such legalism hasn't stopped hospitals, which are very understaffed, from allowing people with Covid to continue working there. So it's obviously not the courts that will decide the future.
Demo schdeduled to begin at 13.12 (ACAB, according to the position of the letters in the alphabet) included yellow vests, BLM and antifa, protesting against Covid1984-inspired 9-6 nightime curfew and commemorating anniversary of the the nazi Papon-instigated massacre during the rein of the great anti-nazi de Gaulle. Nowadays, the 1961 prohibited demo that nevertheless drew a crowd of 30,000 illustrates how horrifically different things are today: no need of a massacre – people have become too terrified, domesticated, colonised by ideology & confusion …for the moment
14/10/20:
"I think that in the country of the Enlightenment and of Pasteur, we need to stop having kinds of permanent debates on facts or scientific truth. " – Emmanuel Macron

10/10/20:
6/10/20:
"Two weeks ago, a controversy erupted after a discussion, on set, between a doctor and a researcher, who suggested testing a vaccine against the coronavirus in Africa….The statement had aroused the anger of anti-racist associations and politicians. Two weeks ago, a doctor and a researcher exchanging on the set of the LCI chain, shocked the public by evoking the idea of ​​testing the BCG vaccine against the coronavirus in Africa. Statements which are worth the chain, this Tuesday, a warning from the Superior council of audio-visual (CSA). "If I can be provocative, shouldn't we do this study in Africa, where there are no masks, no treatment, no resuscitation, a bit like it's done elsewhere on certain studies with AIDS, or among prostitutes: we try things because we know that they are highly exposed ", declared on April 1, Jean-Paul Mira, head of intensive care at Cochin hospital , in Paris, in dialogue with Camille Locht, research director at Inserm.
" What do you think ?", The doctor asked the researcher. "You are right," Professor Locht had replied at the time. "We are also thinking in parallel about a study in Africa with the same type of approach, which does not prevent us from being able to think in parallel of doing a study in Europe and Australia", added the professor…These statements sparked an uproar on social media. "It is inconceivable that we will continue to accept this. Africa is not a laboratory. I strongly denounce these serious, racist and contemptuous remarks, " the Franco-Ivorian footballer Didier Drogba protested on his Facebook page."
This was back in April but I've only just found out about it.
26/9/20:
23/9/20:
"We certainly live in a difficult atmosphere: … intensified repression of everything that is human (even including the simplest of pleasures), increased confusion and isolation, of separated people's ego battles, crazy addictions and depression…" 14th April 2018, here. What was true two and a half years ago has now reached levels of social control that Hitler or Stalin only dreamt about (though obviously the repression is subtler, not so blatantly barbaric, it's also more intrusive on basic everyday life in an unprecedented way).
20/9/20:
"So Prime Minister Boris Johnson is changing the law from Monday 28 September to force anyone who gets a positive test or is contacted by the Test and Trace system and told they may have the virus to isolate. Fines for breaches will start at £1,000 – but could rise to £10,000 for repeat offences and for the most egregious exceptions. The penalties can also be dished out to those preventing others from self-isolating – such as bosses who threaten staff who cannot go to work because they are isolating with redundancy. At the same time, a £500 lump sum is being offered to those who need to isolate and will lose money as a result of not working, are on benefits and cannot do their job from home."
Note the 3rd sentence: " penalties can also be dished out to …bosses who threaten staff who cannot go to work because they are isolating with redundancy". "Can" is the operative word – whether they will be or not is another question.
As for France – see the latest developments in what I've written here: "Taliban take over Nice, France".
18/9/20:
15/9/20:
14/9/20:
Received: 2 articles on vaccines –
This, from a Green EU politician, states that the European Union, on 10th July 2020, gave the go-ahead for the production of Genetically Modified vaccines without verifying, through experiments, any environmental or health safeguard!!! This means the whole world – or at least EU countries – have been explicitly transformed into guinea pigs. Meanwhile, this story that hit the headlines for 5 minutes before being buried under endless pictures of people not maintaining social distancing, reports "The Oxford coronavirus vaccine trial is facing a "challenge", the health secretary has admitted, after it was put on hold due to a suspected serious adverse reaction in one of its volunteers…The nature of the adverse reaction and when it happened are not currently known." Not hard to recognise what might happen if GM vaccines are permitted without even standard trials which are not even a guarantee of much safety anyway (eg the hundred thousand or so people each year who die in the US from totally "safe" – ho ho – drugs, drugs that have passed these standard tests). And these scum complain chloraquine has not been subjected to any "scientific" health experiments. Certainly further proof that this crisis is an opportunity for the maniacs who rule us to do things that they think they could not do before. See this for an elaboration of what I've written here.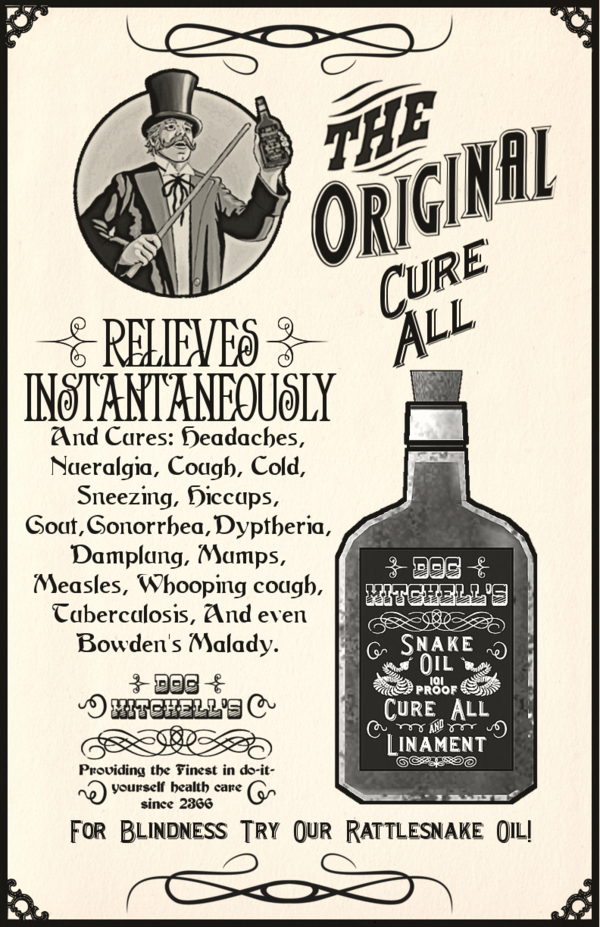 13/9/20:
"Unrest stirs as positive coronavirus cases were detected in Lebanon's biggest and most overcrowded Roumieh Prison. As all of Lebanon experiences a surge in cases, local media reported that 13 Roumieh inmates and 9 guards tested positive for the Coronavirus disease. On Sunday evening, prisoners staged a riot to protest the neglect of inmates whose lives are threatened by the poor conditions at the prison. The head of the Beirut Bar Association, Melhem Khalaf, described the situation at Roumieh as a "time bomb." Inmates and their families previously protested the lack of measures being taken to prevent the spread of the highly infectious coronavirus, before any cases were confirmed. Now that the disease is inside the prison, the situation is critical as it can lead to a complete health disaster"
10/9/20: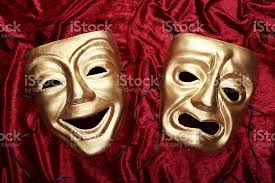 2 Belgian articles on masks, Google Translated:
https://www.kairospresse.be/article/port-du-masque-systematique/
While the measures taken in Belgium making it compulsory to wear a mask in many public places seem to go without saying for some, many doubts remain as to their real effectiveness. At Kairos, we are in contact with doctors who have opinions contrasting with the official voice. We relay their analyzes and concerns.
The mask saga has kept us busy all spring and continues to do so. Tragicomic or shameful depending on the reading that each citizen was kind enough to give it. Useless to compulsory in all places and all circumstances, the reversal of politicians' jackets has been well known to us since Jacques Dutronc's song. The inconstancy of those we call experts is, on the other hand, a new phenomenon which surprises and is obviously likely to encourage politicians to vary their messages over time and to destabilize citizens who, more often than not, come down to following their judgment. own or that of his next door neighbor. Can this versatility in the scientific world be explained? To issue a scientific opinion on the risk-benefit of a medical intervention, whether it is a drug, a medical device (prostheses, pace-maker, implant, etc.) or a preventive gesture, requires a structured approach: appointment of experts, evaluation procedure and consensus opinion. Are these 3 essential elements met in the case of wearing a mask as an element in the fight against Covid-19?
Procedures and conflicts of interest? Move along, there's nothing to see !
The Prime Minister formed her group of experts on April 6, called the GEES [the group of experts preparing Belgium's exit strategy from the coronavirus lockdown] on the basis of a deep belief in collective intelligence. Contrary to what one might think, it is not only a question of scientists since we also find Johnny Thijs, director of companies such as Electrabel and Pierre Wunsch, governor of the National Bank of Belgium and a long-time Reyndersian. A mixed composition cleverly designed to qualify the opinions of scientific experts. The Prime Minister's website also says nothing about the procedure for appointing this group or any conflicts of interest of its members, which does not bode well in terms of transparency. One of the missions of the GEES is to "provide analyzes and recommendations". This therefore implies a description of the evaluation procedures used as each time this type of work is carried out within, for example, scientific societies or the drug reimbursement commission. Here again, the Première's site is silent.
Let us come to the masks and the successive recommendations. On January 28, the Soir-titre: "wearing a mask is useless and ineffective according to the Belgian health authorities". Marc Van Ranst, future member of the GEES and Steven Van Gucht, spokesperson for the government express that "it is useless and is even potentially dangerous". On April 5, the day before the constitution of the GEES, the Minister of Health Maggie De Block communicated that "wearing a mask scientifically does not make sense". Other scientists will gradually argue against his positions. On April 24, the GEES issues a strategic report for the deconfinement. Wearing a mask is strongly recommended in public spaces from the age of 12, but not yet compulsory. The scientific basis for this recommendation is not disclosed. At the end of April, Erika Vlieghe, who chairs the GEES, says in the Morgen that "the mask is a layer of varnish". Finally, on July 17, a new report recommends wearing masks even indoors when spaces bring many people together for extended periods of time and social distancing cannot be respected. This new report tells us that could last until after winter, with the arrival of a vaccine.
It does not seem that opinions are necessarily unanimous or the subject of a consensus within the GEES, which is not surprising given its composition. Is there a scientific basis for these changes in opinion? Traditionally, for decades, we have relied on making scientific recommendations on what is called evidence-based medicine. The highest level of evidence which allows a strong level of recommendation is obtained by obtaining multiple studies of high methodological quality comparing an option A to an option B and which allows the recommendation that a treatment or a procedure is beneficial, useful and efficient, this which means that it presents a favorable cost-benefit. The lowest level of evidence is obtained on the basis of expert opinion or small, non-comparative studies.
What about wearing the generalized mask in a Covid-19 situation and what justifies the change in position of the GEES? On March 3, the Cochrane research group, the pope of evidence-based medicine, a non-profit association of 28,000 scientists in more than 100 countries, published that "if certain gestures such as washing your hands or wearing gloves or a mask can perhaps reducing the spread of respiratory viruses the evidence is very low ". Another systematic study published this year by Marasinghe of the University of Waterloo in Canada also concludes that there is no evidence of the benefit of compulsory mask wearing. Since then, only a German publication using a model comparing several regions where the compulsory wearing of the mask has been introduced goes in a different direction, but here again the level of evidence is insufficient.
What should we conclude from this?
1. There is no sufficiently established scientific argument today to impose the wearing of a mask on the entire population.
2. Recommendations issued to the public by a group of experts must be justified by proven and strong scientific evidence. This is not the case with the GEES.
3. These recommendations must be transparent and the evidence on which they are based must be accessible to all. In their absence, the recommendations are likely to confuse the population, inducing rebellious behavior linked to a strong loss of confidence. The risk of accelerated spread of the virus is significant. There is also a great risk of seeing scientists who are not part of the GEES express divergent opinions in the media, further accentuating the public's unease. This is what is happening today.
4. The current strategic option goes totally against the evolution of modern medicine: the concept of "one size fits all" is completely outdated. Different recommendations must be given to subgroups of society: health professionals, frail people, asymptomatic carriers and relatives of infected patients.
5. Experts need to provide a precise risk-benefit analysis of the systematic wearing of the mask for each of these groups.
6. The opinions issued must be in consultation with neighboring countries in view of the easy access to the media of these countries by citizens. A cacophony of recommendations also has an extremely detrimental effect on compliance with them. This is what we can observe with France in particular.
7. Finally, we may be surprised that no study has been initiated at European level on the usefulness of wearing a mask in view of the lack of scientific evidence and the particularly high cost of this strategy. The virulent criticism of Professor Raoult's essays, imperfect though they were, contrasts sharply with a strategy based on the scientific vacuum with regard to the wearing of the mask. It is far from certain that such a study would come out positive, but at least we would be fixed. As if we already considered that only a vaccine can save us all and that it is necessary to maintain the anxiety of the wider population in order to guarantee mass vaccination of the carpet bombing type, in view of the colossal investments to which the European community has largely contributed.
– Cardiologist, anonymous
2nd article:
https://www.kairospresse.be/article/politique-du-masque/
The mask: a great opportunity to argue, to divide us, and to leave the field even more open to the power of experts and States. Because while some talk about health, others think about politics. Basically, is it so incompatible?
It would be easy to begin this article with the beautiful "inversion of the genitive" which has so much more to Marx and Engels: from the philosophy of misery to the misery of philosophy, and so on, to the Situationists who have used it. to satiety. However, if the policy of the mask is indeed a way of masking politics, it is not just any policy that masks the mask, but a specific policy. Unveiling what, in our opinion, wears the mask and which is hidden behind can only have the first consequence of separating us from a few comrades who will wear, or not, the mask, and will have, on the mask again and again, a practical position. different from ours.
This is the first success of the mask policy: far from being primarily a health barrier, it is above all a subject of discussion, and even better (for the authorities): of disputes. And these disputes, in the climate of chaos and inconsistencies and fears that is that of this year 2020 – and which is likely to intensify even further in the future since it has been at least half a century since the Fear is the basis of politics – of these disputes, therefore, it is very likely that discordances will appear such that they will amplify to divisions or even schism.
Therein lies the master stroke: if some think that the health policy of social distancing is so crucial that it must transcend the divisions between us to somehow reconstitute a human species fighting all in concert for its own preservation, and this even if the price to pay is called precisely social distancing – and in reality the rupture of a number of social ties -, then we can without much risk prophesy that those who will think "on the margins" and will not believe in the virtues of the mask as a tool of reconstruction of humanity will find themselves even more on the margins: stigmatized as enemies. Not class enemies, because it has been a long time since the recomposition of the (proletarian) class was abandoned by its very singers. The stigmatized-marginalized will be referred to simply as enemies of mankind. Even life.
In the politics of the mask, we see above all the mask of a certain policy, that which brandishes health fear, which creates fear through inconsistency, and therefore a real politics of fear. It is of course the fear of health that justifies the measures, but it is easy to show that the health policy itself is inconsistent. We wear a mask, and we have to wear it in some closed places, but some closed places are more prone to virus exchange than others. Trains, for example, usually group together travelers who share a route or a portion of a route, but before arriving at the station of departure? and after exiting the arrival station? These travelers may be carriers of viruses from afar, or take viruses contracted on the train with them when they get off the train, far from their place of origin. However, and to limit the commercial abyss of the railways in 2020, travelers are not subjected, on the trains, to measures of social distancing as rigorous as in other places which are sometimes less closed. Everyone will be able to complete the list of inconsistencies at their leisure, and possibly be satisfied with a basic banality: even if the mask is not used very much, this is never a reason not to do everything possible where we can in the goal of avoiding spreading the epidemic. Certainly, but this is where the bottom line of the mask policy comes into play: it only aims to increase the level of fear even further, at a time when the epidemic itself seems to be stalling, at least in Europe. It is not the mask itself that increases the level of fear, since it would, conversely, calm some people; what is scary is to see, all around us, all these masked people, while our imagination, and even our simple condition of living beings, invites us from eternity not to mask ourselves. If carnival offers us this possibility, it is precisely because carnival is a reversal of the usual order of norms. Could it be that the standards of our society are being overthrown? Especially not: the power of experts remains very strong, and that of States does not waver …
But if the mask is first of all the mask of a policy, the question is necessarily: was the mask imposed for health reasons, or to increase the level of fear? The second option will necessarily be qualified as "conspiratorial", a term whose success has not been denied since September 11, 2001. Once again, the division is shaping up between us, who are to varying degrees opponents of the politics of the fear – in the absence, precisely, of being all of them to the politics of the mask. To free ourselves from this sort of semantic and political trap, let's offer another point of view.
Among the front-line supporters of the mask, some are driven by simple health considerations, others by the banal idea that it is better to take all precautions regardless of the cost in terms of freedoms; a few others, genuinely cynical, try to stay in power by increasing fear. Let us note first of all that, in this last square, there can be both politicians and scientists, without forgetting of course the pharmaceutical trusts which also have everything to gain from this pandemic anyway. But the most important thing is that, finally, the compulsory wearing of the mask brings together these three main categories of people, all favorable to the mask, and that it is thus, whatever we may think of its health utility, a good tool to expand the policy of profiling, population control. And it does not matter, it does not even matter at all whether those who make the final decisions do so out of health concerns, out of a desire to cover themselves up a priori or out of outright political cynicism. The result is there: the end justifies the means.
In this case, we believe that no end can justify abject means, but it is an indisputable fact that "in the face", this kind of questioning does not exist. So we are not fighting on exactly the same ground, and not at all with the same weapons.
How, then, to counter the control policy that the mask embodies? We could "over mask" ourselves, and wear for example, over the regulatory mask, that of Anonymous, Guy Fawkes ("V for Vendetta"). The answer sounds pretty consistent, doesn't it? But this is strictly forbidden, in France at least (it is forbidden to hide the whole face, says the law). Above all, we could decide that since wearing a mask is anti-human, we might as well develop our human activities, properly human, all those that do not imply compulsory compliance with the ban.
And finally overturn the ban like a glove: we refuse the obligation to wear a mask and we will do everything possible to do without "closed places" where it is compulsory to wear it. Thus, we will no longer go to the theater but will do theater in the street; we will no longer go to the cinema but will screen films outdoors. And since we have to go to the supermarket to feed ourselves, we might as well develop collective market gardening, collective orchards, and so on.
As for the much thornier problem of the school, why not create our own schools? Because the laws absolutely do not prohibit it, and in France for example, there are very few legal constraints to create a school.
Of course, these few avenues are still very broad, even vague or difficult to implement. But the object of this text, more practical than theoretical, was to show the coherence of the ecological project, based on the refusal to achieve, decreasing, slow in the sense that this word has acquired in recent years, marked by voluntary simplicity, the " small is beautiful "by Schumacher.
The state, by the inconsistency of its decisions, does not disqualify what we are fighting for. And that's a great thing because in the final analysis it's simple proof that we're right. As someone who may not have bought into these words once said, "History will absolve us." Magnificent perspective!
Philippe godard
Author
30/8/20:
29/8/20:
Apparently what galvanised them was that somebody opportunistically (and falsely) announced that "Trump is here, in Berlin!" "He is in a hermetically sealed room in the American Embassey!" or words to that effect. The presence of the Führer – the American Führer – any Führer – and they go mad and think they can seize power! 91% of the Germans polled about these people in Berlin were unsympathetic, but undoubtedly there's a massive problem here. However, it doesn't help to clarify things, to recognise what is valid amongst the crazy irrationality, by dismissing them all as loonies. See below.
It seems that the Right, mixing truth and fiction, are the prime recuperators of the misery of the bullshit being spewed out and clogging the brains and actions of the vast majority of people. There's a partial, crudely, stupidly and irrationally expressed, truth to the so-called libertarians of the right, just as there's a partial truth to those on the left who only focus on the obvious – lack of beds, lack of tests, let the old die, hospital privatisation, forcing people to work in unsanitary conditions. etc. One side is conspiratorialist (of which QAnon is one of the more insane examples), ignoring that Covid, however much its danger is exaggerated, is very real and not deliberately spread; the other complains that the state isn't offering a protection that it somehow should or could. Ideology invariably reduces complex reality to a simplistic understanding of events, and the Covid crisis has unleashed especially intensified expressions of this. But what's clear is that confusion and fear act like a dense fog to prevent people seeing, thinking and acting critically against the Big Brother Covid1984 state in any coherent manner. "… the resignation of people to a fate that is so far out of their control that the very existence of the planet is far from certain, hinging on the prudence and skill of inscrutable strategists. This in turn reinforces a more general resignation to the existing order, to the coexisting powers of the specialists who organize this fate…rigid logic… only responds to one aspect of the contradictory needs of the society of alienation, whose indissoluble project is to prevent people from living while it organizes their survival…If this system were to go to the point of bluntly proclaiming that it imposes such an empty and hopeless existence that the best solution for everyone would be to go hang themselves, it would still succeed in managing a healthy and profitable business by producing standardized ropes. But regardless of all its capitalist wealth, the concept of survival means suicide on the installment plan, a renunciation of life every day." – here
27/8/20:
Received – a "Democracy Watch" newsletter, which, including its ideological stance, has some "factual" takes on things with which I disagree significantly; however it provides some horrific, but useful, information (I've not included stuff that has no direct relation to the "pandemic"):
Saudi border guards killed dozens of Ethiopian refugees in April. But only now are details emerging.
As the pandemic struck in Yemen, Houthi groups forced thousands of Ethiopian migrants to the country's northern border, claiming the virus as justification. They killed dozens in the process.
As the survivors arrived at the border, Saudi guards killed dozens more. Others fled into the mountains, spending days without food or water. Hundreds were then allowed into Saudi Arabia, only to be detained in conditions that Human Rights Watch described as "appalling".
Around the world, the pandemic is being used to attack democracy, human rights and civil liberties – and, in some cases, human life itself. In this DemocracyWatch newsletter openDemocracy and SourceMaterial gather together cases from around the world…
25/8/20:
"At a video meeting of the Novel Coronavirus Epidemic Prevention and Control Command on the evening of March 6, newly stationed Hubei Provincial Party Standing Committee member and Wuhan Party Secretary Wang Zhonglin touted "gratitude education" for the people of Wuhan. At that time, the city had been under lockdown for 43 days and had seen 49,871 confirmed cases and 2,349 deaths.
We must undertake gratitude education throughout the city, so that the populace is grateful to the General Secretary and to the Communist Party, listens to the Party, follows the Party, and forms strong positive energy… The people of Wuhan are heroic people. They are also people who know how to be grateful….
Many in Wuhan were infuriated to hear that they were supposed to be "grateful" for the government's gross mismanagement of the outbreak, from suppressing warnings from doctors who identified the first cases to heavy-handed lockdowns, like the one in Hubei that effectively quarantined over 50 million people:
What can I say? I'm grateful I haven't been killed, I guess… Thank you, Master, for your extraordinary kindness.. Grateful, I'm not so sure, but I do wish the best for eight generations of your ancestors… even the destruction is a blessing"
"Internet users complained they had been chained to buildings when they attempted to leave their homes. One said they had been kept in a quarantine centre for two months and had been required to take the medicine Lianhua Qingwen, an herbal remedy China has been promoting as a treatment for Covid-19. A relative of one family in Urumqi told the Guardian their family had been given the medicine every day but was not forced to drink it. Videos posted online by internet users purported to show residents screaming from their apartment windows in frustration. The video could not be verified but a notice posted online from one residential compound warned that anyone who participated in the "roaring" activity on 23 August had committed an "illegal act". "Residents should strengthen their sense of social responsibility to prevent them from being used by those with evil intentions and lead to wrong guidance of public opinion," it said. Other posts said residents were warned that everything from social credit rating to their children's school admissions could be affected."
See this about Lianhua Qingwen
23/8/20:
22/8/20:
Note use of words like 'resistance' and 'obstruction' in the section on the heaviest fines. Andalucia is ruled by the governing parties – Socialist Workers Party and Podemos. A friend told me that she knew an old guy who said that life had been less suffocating under Franco.
18/8/20:
Riot cops imposing the fines! Ve haf vays of making you healthy! If you want to wear a mask that's sufficient protection if you feel you need it (apparently, though, it has to be a good one that clips above the nose so as to prevent small specks of gob possibly infecting the wearer). But do you really get any extra protection forcing others to wear it? If masks are efficient then surely your own mask is sufficient. Masks make you breathe your own bacteria and carbon dioxide. The state has cut 70,000 public hospital beds in the last 15 years under Chirac, Sarkozy, Hollande and Macron. The tests are not at all reliable (recently I heard of 3 nursing home staff being tested positive; 2 days later they were found to be negative). They had virtually no masks available during lockdown (even most hospital staff had to provide their own). Masks make communication – even over the most functional things – more difficult -= often you have to shout to be heard; and they make everyone more irritable and pushed inside their own irritated heads. Mind you they do give every obedient and normally silent Good Citizen the chance to talk to strangers – "Put your mask on properly! – Keep your distance! – Calm down!". Meanwhile, the state does everything to suppress the application of the precise recipe and dosage of the mix of hydroxychloraquine and the antibiotic azithromycine that Dr.Raoult has used with great success (him and his team have cured 99.55% of the patients tested positive for the virus, whereas other hospitals in Marseille have had 6 times as many deaths proportionate to those tested positive – ie 0.45% mortality for Raoult's hospital as against 2.7% for other hospitals there – see this). Countries like Senegal that use his precise recipe – unlike Brazil – have also had great success with it. But there's plenty of money for the filth, just as there'll be for the pharmaceutical industry. Now there's a surprise! Which is not to say that some of Raoult's statements are dubious (for instance, he says it's about as bad as the flu – which may be true for the South of France, but not France as a whole unless you compare with the high figure for 1969-70, which had more fatalities than Covid and in a far shorter time span).
The South of France has some of the lowest mortality rates for the virus in Europe. In Occitanie, where I live, officially there've been 518 deaths from it. In 2016 there were (officially) 2300 deaths from flu in Occitanie. Not, of course, the same everywhere. Previous winter flus (apart from '69-'70) have not been as high as Covid, perhaps because of the widespread use of vaccines for flu, though vaccines are not invariably advisable (or, for that matter, to be dogmatically opposed).
17/8/20: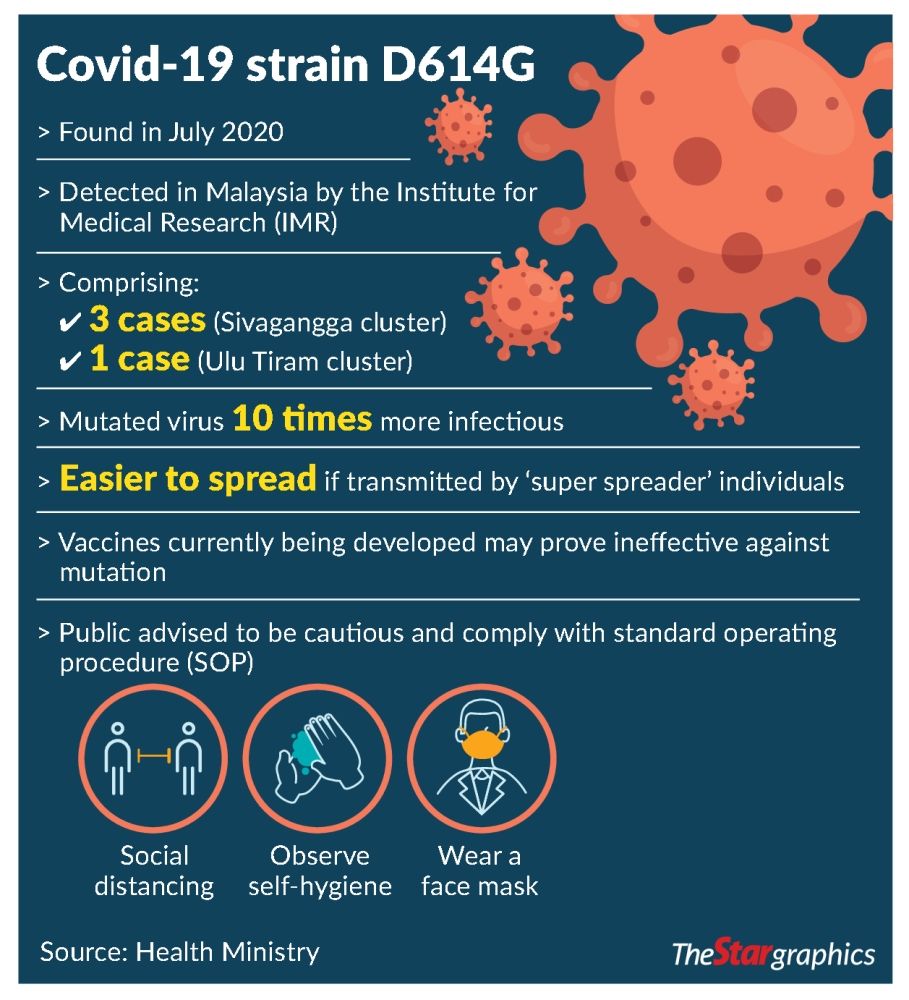 16/8/20:
Report from Brussels on masks:
Here in Brussels it's mandatory to wear masks in all public spaces and private spaces for public use (stores etc.), outside or inside, but many people ignore it when they are in their own neighborhood or where there's no police etc. But it depends on the neighborhood: in more white/European neighborhoods people are more obedient. In any case, I have the feeling that many people here agree that the mask thing is a kind of masquerade to cover for the authorities and experts' lack of real knowledge or proper handling of the situation, at least that what I heard in several "random" street interviews they put on the news, and from what I hear of random conversations of people in supermarkets and the streets etc.
But I think the enforcement here, at least where I hang-around, is less severe than in France. Having said that, this is what happened in a popular neighborhood last weekend:
"Yesterday evening, around 1am Mandy, Inaa and I suffered police violence in the Parvis de St Gilles. We were leaving Verschueren (a bar) when a guy gave us his thoughts about our outfits, some sexist remarks… So Mandy put this sucker in his place and told him it was not right. At that moment, a police car passing by asked us to put on our masks. We tell them that some guys are pissing us off on the streets and that they could come and help us rather than deal with the masks. From there they get out of the car (all dressed in civilian clothes), briefly tell the guy to stop and then ask for our ID cards. Mandy barely has time to take her ID out when she gets caught in the throat and pinned against a wall by the policewoman (the commissioner of the Parvis Saint-Gilles police station) who has repeatedly punched her in the face. Ina and I then try to calm things down, shocked by the police violence towards Mandy but the police officers are just as violent towards us. They pull us, push us, they continue to hold Mandy by the neck (who tries to defend herself as best she can with 6 cops around her busy assaulting her). So she was held by her arm and shoulder to immobilize her and shouted several times "I'm in pain!" but the policeman did not let go, Mandy noticed an injury and suffered a contusion on her left shoulder. I then saw a phone on the ground so I picked it up so it wouldn't get trampled by everyone and held it up in the air asking who it belonged to, someone then took it from my hands (the police later accused her of stealing their phone). That's when they decided to take Mandy to the police station. At the same time the commissioner accuses me of stealing her phone, she begins to grab hold of my clothes and decides to take me to the police station as well. We were held for several hours at the police station where we were questioned by several police officers as well as the commissioner who spoke impassively to us.
Commissioner: "At the same time, with outfits like that, we shouldn't be surprised. There are areas where you can't dress like that if you don't want to be noticed." High class, Madam Commissioner!
While we were being interrogated at the police station, Ina, who was waiting for us outside, was sitting trying to calm herself down when suddenly 3 police cars arrived to pin her to the ground and handcuff her. They threw her like a trash can in the car to take her to the Anderlecht barracks. She was placed in a cell with fighting men.
After a while at the police station as she writhed in pain, the police finally took her to the hospital. The diagnosis revealed that her wrist was broken as well as her elbow.
Here are also some comments that were made by a police officer while she was at the police station: "the monkeys stay in a cage, I'm going home".
This is what we experienced during the night from Saturday to Sunday August 16, 2020 because a guy assaulted us in the street and we wanted to ask the police for help…
This is what happens when 3 young girls are assaulted in the street, they ask for help from the police but end up at the police station and are mistreated and hit by the police…"
Two other young men who were trying to film the scene were also attacked: the first was seized and his phone thrown to the ground, the second was chased home and then brought back to the police station where a police officer crushed his private parts in order to force him to delete the video, he was not released until the morning.
***
Translation:
5/8/20:
"Globally, the world's most authoritarian governments, in Venezuela and Nicaragua, Egypt, China and elsewhere, have treated the pandemic…as cover to broaden and intensify their efforts to clamp down on dissent and thwart the free spread of information — and not just about the pandemic…"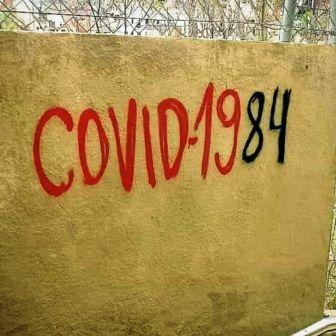 24/7/20:
10/7/20:
"Experts have ruled out the idea that the pathogen was concocted as a bioweapon. They agree that it began as a bat virus that probably evolved naturally in another mammal to become adept at infecting and killing humans. But so far, after months of concentrated research at sites and laboratories in China and elsewhere around the globe, no clear intermediary has come to light. The first three of Dr. Lucey's eight questions center on the Wuhan wet market — a sprawling marketplace that sold fresh fish and meat before being shut down. It was initially viewed as the viral point of origin. That idea was quickly thrown into doubt when a study by Chinese scientists reported that roughly a third of the earliest hospitalized victims — including the first — had never visited the market. In a May blog, Dr. Lucey quoted the head of China's Center for Disease Control as ruling it out as the pandemic's place of origin. The market, the Chinese health official said, "is just another victim."…no direct evidence has come to light suggesting that the coronavirus escaped from one of Wuhan's labs….Finally, Dr. Lucey asks the W.H.O. team to learn more about China's main influenza research lab, a high-security facility in Harbin, the capital of China's northernmost province. In May, he notes, a Chinese paper in the journal Science reported that two virus samples from Wuhan were studied there in great detail early this year, including in a variety of animals. It reported that cats and ferrets were highly susceptible to the pathogen; dogs were only mildly susceptible; and pigs, chickens and ducks were not susceptible at all."
6/7/20:
"COVID-19 has pushed millions of people to work from home, and a flock of companies offering software for tracking workers has swooped in to pitch their products to employers across the country. The services often sound relatively innocuous. Some vendors bill their tools as "automatic time tracking" or "workplace analytics" software. Others market to companies concerned about data breaches or intellectual property theft. We'll call these tools, collectively, "bossware." While aimed at helping employers, bossware puts workers' privacy and security at risk by logging every click and keystroke, covertly gathering information for lawsuits, and using other spying features …"
5/7/20:
"Peter Daszak is on a mission to deflect attention away from any role EcoHealth Alliance may have had in creating the coronavirus pandemic. But he's not stopping there. He also wants to paint anyone who questions the mainstream narrative as a "conspiracy theorist." According to this article in GM Watch, Daszak was project leader on a $3.7-million grant supporting bat coronavirus surveillance, and bat coronavirus gain-of-function research at Wuhan Institute of Virology. (Gain-of-function research is a method of studying viruses to make them more virulent and/or more transmissible). Daszak, who's been all over the media, is being painted by some as a hero. But many credible scientists aren't buying it. In fact, he's even been labeled by one scientist as "Patient Zero for misinformation." The last thing the world needs right now—if we hope to prevent future pandemics—is more misinformation. Read 'Why are the lab escape denialists telling such brazen lies?'"
Having pointed out this article though, doesn't mean I think it matters whether the virus escaped from a lab or not. The main point, as with all "conspiracy theories", is not the precise origins of this or that catastrophe/atrocity etc., but how capital and the state use such events, and how the rest of us react to it. In the case of the above organisation its reaction to the possiblity of Covid having spread from an apparent "biowarfare" lab is to launch a petition to stop such things in the future, about as useful as whitewashing your windows when a nuclear bomb is 4 minutes away from you.
28/6/20:
TESLA
Tesla gave workers permission to stay home rather than risk getting covid-19. Then it sent termination notices.
X writes:
"This is so perfect in epitomizing the spirit of our modern entremanures: Musk promised no recriminations for staying home out of (wholly legitimate) fear of the coronavirus, and then he sacked all of the workers who took his offer at face value.
I hereby nominate Elon Musk for this years recipient of the Reinhard Heydrich award in managerial perfidity."
A day before their employment was threatened, two workers had spoken publicly of their concerns about conditions inside a plant
The Tesla factory in Fremont, Calif. (Stephen Lam/Reuters)
By
June 25, 2020 at 7:00 AM EDT
SAN FRANCISCO — When he defiantly reopened the company's plant in Fremont, Calif., against county orders last month, Elon Musk promised Tesla employees they could stay home if they felt uneasy. They would not be penalized, he said.
If "you feel uncomfortable coming back to work at this time, please do not feel obligated to do so," he wrote in an email sent to the company's factory workers in early May that was viewed by The Washington Post.
Nonetheless, two Tesla workers say they received termination notices alleging a "failure to return to work" after they opted to take unpaid leave to protect themselves and their family members when the factory restarted production the second week of May.
The workers, Carlos Gabriel and Jessica Naro, said they both received the notices last week from Tesla's human resources department citing their apparent failure to show up and the company's inability to reach them. The workers provided evidence of their continuing correspondence with managers. They believe they received the notifications for speaking up about their concerns over working conditions at the plant.
Since they received the notices last week, both Gabriel and Naro said they have received calls from HR representatives. Naro was told she could come back, though she was prompted to offer a date of return.
Their concerns about safety are shared by a half-dozen workers who spoke with The Post, some on the condition of anonymity for fear of losing their jobs. They said that Tesla is failing to follow social distancing guidelines, with lax enforcement of rules concerning masks and sanitation of machinery. They also complain of little transparency by the company about new cases of infection, as well as its response.
Employees are "hovering over each other," one worker said. Some workers disappear for two weeks and their peers are told they're "sick," without further explanation, another worker said. Supervisors cite health privacy law in not disclosing particular cases, but workers say Tesla hasn't even described broadly how widespread the novel coronavirus is at the plant.
Already, workers at Tesla's seat plant down the road from its main factory were told of two confirmed cases among workers on the morning and evening shifts, with at least three others exposed to the coronavirus.
Branton Phillips, who works on Tesla's Model S sedan and Model X SUV lines, said he embarks on a daily ritual on returning from the plant: spraying down equipment and removing and bagging his clothes. He showers before saying hello to his wife, Shirley, who has diabetes and heart ailments. Phillips said he takes the risk into account but also needs to work to keep a steady paycheck.
He compared the lack of mask use at work to the push and pull of wearing them in areas across the country. "You're reflecting what's outside in the world inside the plant," he added.
Tesla's standoff, first with public health officials, then with its own workers, has become one of the most dramatic corporate battles taking place over the response to the global coronavirus pandemic. Musk and the company have argued that the work is essential, something the county disputed. Some workers say that the company's opaque approach is endangering their lives to build cars.
Companies around the world are struggling to balance measures to limit the spread of the virus with the need to reopen. Amazon, for example, has kept its warehouses running as essential for supply, but dozens of cases have been reported there. (Amazon founder and chief executive Jeff Bezos owns The Washington Post.) Grocery stores, too, have seen a spread of cases.
Tesla and Alameda County, home to Tesla's Fremont factory, have so far declined to say how many cases have been reported at the plant, which employs about 10,000.
Meanwhile, cases of the coronavirus are spiking in California. Alameda County, in particular, has been hit hard, recording some of the highest case numbers among California counties — with more than 5,000 total by this week.
Tesla did not respond to a request for comment. Alameda County spokeswoman Neetu Balram said officials there were reviewing their policies to determine what type of outbreak-related information concerning Tesla could be released, given the public interest in the subject.
"Tesla is reporting their cases among employees directly to [the Alameda County Public Health Department] as required by their Site Specific Plan, which is also a requirement for all businesses that are reopening," she said.
Though Tesla's CEO has garnered a reputation for outspokenness on social media, the maker of electric cars is among the most secretive companies in Silicon Valley. Employees, like the broader public, are left to learn of Musk's mind-set through his sporadic posts on Twitter, limited to 280 characters.
Initially, he dismissed the coronavirus panic as "dumb" in early March.
Shortly after, Alameda County enacted a sweeping stay-at-home order in mid-March, joining other Bay Area counties that were among the first in the country to take drastic measures aimed at curbing the spread of the coronavirus and covid-19, the illness it causes. Musk told employees in an email at the time that the factory would remain open and that he would personally report to work, but that they could stay home if they felt uncomfortable or ill.
Ultimately, city and county officials intervened, and Tesla agreed to wind down to the "minimum basic operations" allowed under the rules. But that wasn't the end of the battle.
In late April, Musk went on an erratic tweetstorm that culminated in his writing "FREE AMERICA NOW" in response to widespread stay-at-home orders. He launched into an expletive-laden rant on the company's earnings call the next day, labeling quarantine measures "fascist" and demanding that politicians return people's "freedom." Musk defiantly reopened the factory in early May, winning President Trump's support as he bucked the county's orders once more.
Ultimately, county officials backed down and agreed to allow Tesla to fully reopen May 18.
The Post reported earlier in June that workers at the factory's seat assembly plant were told multiple colleagues had tested positive for the coronavirus — and Alameda County officials confirmed Tesla had reported coronavirus cases in Fremont. Laurie Shelby, Tesla's vice president for environment, health and safety, told workers in an email that there had been no workplace transmissions of the virus, though it was unknown how the exact origin of each of the cases would have been determined.
Jane McAlevey, a union organizer who serves as senior policy fellow at the University of California at Berkeley's Center for Labor Research and Education, said Musk's treatment of his workforce has been typical of tech companies in Silicon Valley.
"He is causing untold problems for his workers," she said. "He has stressed them out — there's a huge history there before the covid crisis of health and safety violations. They're saddled by the kind of promises and rushed production that get people hurt, and now he's doing it again during a pandemic."
Since learning of the cases, some workers say they've been beset by fear of coming down with covid-19. It's a matter of particular concern on the vehicle production lines, where multiple workers touch components and share machinery. Some pool into an outdoor tent where they assemble cars.
At some meetings, workers stand three feet apart instead of six feet, one worker said. They rely on masks to keep them safe, the worker said, wearing them for up to 12 hours. Workers periodically sanitize equipment, particularly after breaks, but there's little enforcement and "we hardly do that," the worker said.
"It's all a big aggravation," said plant employee Phillips. "At the same time it's hot and sweaty inside there, we're working 11-hour days and we're stressed out. It's making for real — sometimes very — tense situations inside."
These concerns have prompted some workers to stay home, comforted by Tesla's promises that they could keep their job without pay in the interim. Ultimately, Gabriel and Naro, who were told they were being fired last week, believe Tesla's actions were retaliation for their appearance this month at a news conference during which they spoke about conditions at the plant and their fear of returning to work. The San Jose Mercury News previously reported on Gabriel's termination notice.
"Carlos, there is no need to feel that you are going to lose your job," wrote Vince Woodard, Tesla's acting human resources director, in a May email to Gabriel viewed by The Post. "If at this time you do not feel comfortable returning to work, you can stay home without penalty and take the time unpaid."
A day after the June 15 news conference, however, Gabriel and Naro received emails from the company's human resources department titled "Failure to Return to Work." The company's HR department informed them they would be let go. But they also could dispute the matter and be brought back on — but with the implication that they would have to return to work.
Naro and Gabriel said they both responded to the email. Naro was able to secure her job. Gabriel, who declined to speak with the human resources representative unless the call could be recorded or the conversation could be moved to email, said Tesla has lost his trust. He hasn't heard back. He is convinced he has lost his position on the powertrain floor, where he installs battery packs on the Model S and X vehicles, because he cannot risk going back with the conditions he's learned about.
"Some people don't really care about wearing [personal protective equipment]," he said. "PPE is thrown on the ground after being used. People are afraid to go to the bathroom. People are afraid to eat."
Naro, who has opted not to return because her 6-year-old son was hospitalized with a respiratory illness this year, said that with distancing requirements only loosely followed, it is unthinkable for her to work in the resulting conditions: hours-long shifts with shared machinery, in close quarters with others. She said she took Musk at his word in early May but thinks her job was threatened because she did so and then spoke out.
"I actually spoke with a [supervisor] … and he said, 'Do you have any idea when you're gonna be returning back?' and I said, 'When covid-19 is over.' "
washingtonpost.com © 1996-2020 The Washington Post
20/6/20:
30/5/20:
"Nathalie Rose Kern, 37 from London, was fined €1000 for "walking too slowly" …"This is NOT how you walk to the bank. You are showing no urgency…" etc.etc.
20/5/20:
Some pertinent links:
A detailed article about the situation in Syria (academic/research-type):
Long Quote:
10/5/20:
3/5/20:
"The government order underscores that …residents of senior residences are not allowed out on public streets and spaces…People who need to go out with a caregiver and seniors over 70 years of age have their own time slots of 10am to 12pm and 7pm to 8pm."
"A local officer told the Euro Weekly News "Everyone is getting clear notice of the time this morning so there are no excuses after 10am and we will start rounding up anyone who's out after the designated time.""
This is a state that left people to die alone and unknown in care homes but spends endless amounts of money to send helicopters to arrest a lone person strolling along the beach! Remember – this government is a coalition of the Spanish Socialist Workers' Party (PSOE) and Podemos. The most totalitarian Coronavirus regime in Europe (and the competition is hot): up until recently kids weren't even allowed to go out, and officially you weren't even allowed to go out into your garden (though this was never enforced).
Should pay for the cops' bonuses plus drones, machine guns, helicopters, etc. – all the essentials for health – the health, of course, of the state. The article says "From March 15 when Spain's state of alarm kicked, until May 3, a total of 7,189 people were arrested, while 806,595 were fined." With 600 euro minimum fines (1500 minimum in Madrid), that makes an absolute minimum of over half a billion euros , a minimum based on the unlikely idea that no-one was fined in Madrid, and that it also excludes multiple "offenders" whose fines can reach up to 600,000 euros! The media outside Spain is so far presenting it all as some nice staggered "deconfinement" but these filth are as fascist as Franco, though very differently and in very different historical circumstances. They even seem to be looking to define certain kinds of criticism of the goverment as a "hate crime".
Andalusia takes its cue from Trump…the bleached road to hell is paved with moronic intentions
"A 1.2-mile stretch of beach in the village of Zahara de los Atunes was sprayed with the disinfectant using tractors in an attempt to kill off coronavirus…Zahara de los Atunes official Agustin Conejo said the bleaching had been carried out in anticipation of children who would visit the beach after six weeks of quarantine, but admitted it was a "wrong move". He told broadcaster Canal Sur: "I recognise it was an error. But it was done with the best of intentions."
It's all bright for some
From Our Diplomatic Correspondant on Radio Tel Aviv (87.9 Medium Wave – but to you 86.5)
Coronavirus Chic: Young Israeli Designers Face a Brighter Future Thanks to These Cool Masks (Haaretz article, in fact)
With their core activities curtailed by the pandemic, four quick-thinking Israeli designers saw no option but to handle the crisis in style. They've become unexpectedly must-have accessories whether we like it or not: Face masks are now mandatory in Israel, punishable with a 200 shekel ($55) fine if they aren't worn in public during the coronavirus pandemic. The country's offices, stores and streets have suddenly begun to resemble hospital operating rooms, with most people wearing standard surgical masks, interspersed with the occasional homemade cloth mask, mass-produced Lycra mask or improvised bandana. Among the fashion conscious, though, demand for more stylish and cheerful forms of face protection has exploded – and several quick-thinking Israeli designers have filled that niche, offering masks that, on average, sell for between 69 to 199 shekels. In her Jaffa studio, Swedish-born designer Kiki Almqvist has been busy producing her one-of-a-kind creations. …. For her, the paper masks she bought at the pharmacy at the outset of the outbreak immediately rubbed her the wrong way. "It gave me an allergic rash," she relays. "A lot of people with sensitive skin aren't able to wear them comfortably." So Almqvist took some of the elegant material from her designs and made silk-lined masks for herself. Her friends and customers wanted them as soon as they saw them. "It's so much nicer to have a piece of good fabric on your face than paper," she explains. Initially, she says, she was inspired to create masks that match her best-selling item at the moment – silk kimonos, which she calls "the ultimate clothing for the coronavirus: They are comfortable to wear around the house, but you can throw on heels and go outside and still look elegant." The silky and sequined masks "are an extension of my collection," she says. "Masks are going to be with us for a long time, and I think it will be great to have an elegant-looking mask to wear to an important meeting or a special event that feels 'dressed up.'"…Wedding gown designer Yarden Oz characterizes her new mask-making venture, Happy People, as a way of "making lemonade out of some very bitter lemons." She and her husband Shachaf work in some of the hardest-hit professions: He owns and operates a venue that specializes in bar- and bat-mitzvah parties – the Coliseum, in the Tel Aviv suburb of Rishon Letzion, where the couple lives. The special events industry was one of the first to fall victim to the coronavirus, with large gatherings banned; it is also expected to be one of the last to return to full operation. "I love my work because I get to dress women on the happiest day of their lives," says Oz, 28, explaining the name of her new venture. But when the coronavirus struck, nothing seemed happy anymore. "Suddenly, my days were all about cancellations, fears and pain," she recounts. "Some of my brides postponed their events, others downsized to small ceremonies and I had to replace their dress with something more modest that suited the occasion better." Oz made her first mask for her husband, after he was ordered into quarantine for two weeks. With no weddings to make dresses for, she invested the time to make a "stylish and fun" mask for him – because "let's face it, hospital masks have a depressing connotation."While she was at it, she decided to make a matching mask for herself, and the couple posted photos on social media of themselves wearing the masks. Soon, people were contacting her, asking for masks as well – and the new venture was born.She has transformed the empty Coliseum into an impromptu mask factory, and demand is such that she is working with 10 seamstresses outside the facility. Her most in-demand masks? Animal prints – leopard and zebra – and sequins. Now, she says, "some of my brides and grooms are sending out announcements of their rescheduled weddings – 'update the date' notices – with a photo of them wearing my masks." Another newly branded mask vendor is Stav Ofman, a 2018 graduate of Shenkar College (one of Israel's most prestigious design schools). … "I created some crazy ones, which were one of a kind because I was using the scraps of leftover fabric. It started spreading by word of mouth among my friends here that I was making them – and I began getting requests."The website for Ofman's Savvy Masks – which come in three sizes, is slick and high concept. Each mask model has a name – "The Elle," "The Cheetah Girl," "The Black Panther" – with some featuring camouflage, stars and high-end embroidered designs. Now she is considering working on outfits to match the masks, or perhaps bathing suits. "A lot will depend on what the restrictions will be this summer," she explains. "Where are people going to be allowed to go, and where will they be required to wear the masks?" Like Oz and Almqvist, Ofman is selling her masks in central Israel or letting her customers pick them up from her. However, she soon hopes to be able to begin selling more widely – in London and other locations. Almqvist, who has established clientele in Sweden and the United States – she has been doing sales events via Zoom – has already sold masks overseas. Another designer, Rachel Aharami, has created a niche within a niche: specialty cloth masks for children. … "I love working with kids," she says. "I like to see their smiles, and they really appreciate things that are special – it's really rewarding. … I'm making between 60 and 90 each week, and I expect to make more." Aharami's masks feature angels, rainbows, unicorns and hearts – and a line of bolder masks with comic prints…"Now I have teachers getting ready to go back and they are coming to me for adult-sized masks in kid-friendly material that are pretty and fun, so the kids won't feel scared or sad," Aharami reports. "If you're going to have to wear a mask – it might as well be cheerful."
Dr. Mengele is alive and well and living in the UK:
"…the British Medical Association (BMA) …suggests that in cases where ventilators are scarce, those facing poor prognosis could have the life-saving equipment taken away from them – even if their condition is improving – with younger and healthier patients given priority instead. We are already seeing this play out. Last week, one man tweeted that his brother, who lives in a care home with limited mobility and a cognitive disability, went to hospital with a chest infection but didn't make "the pandemic-led prioritisation cut". He died a week later."
"Epilepsy Scotland has become aware of reports stating people in England and Wales with learning disability and autism had been "blanket" contacted by their GPs about filling out a Do Not Resuscitate (DNR) form. At time of writing, Epilepsy Scotland has not been made aware of such cases in Scotland. However, it is important to stress this is a line that should not be crossed"
"A GP surgery which said autistic adults should have plans to prevent them being resuscitated if they become critically ill has been criticised. Voyage Care, which cares for the group, was sent the letter by a surgery in Somerset amid the coronavirus crisis…The paperwork is known as a "do not resuscitate" (DNR) order or an advanced care plan."