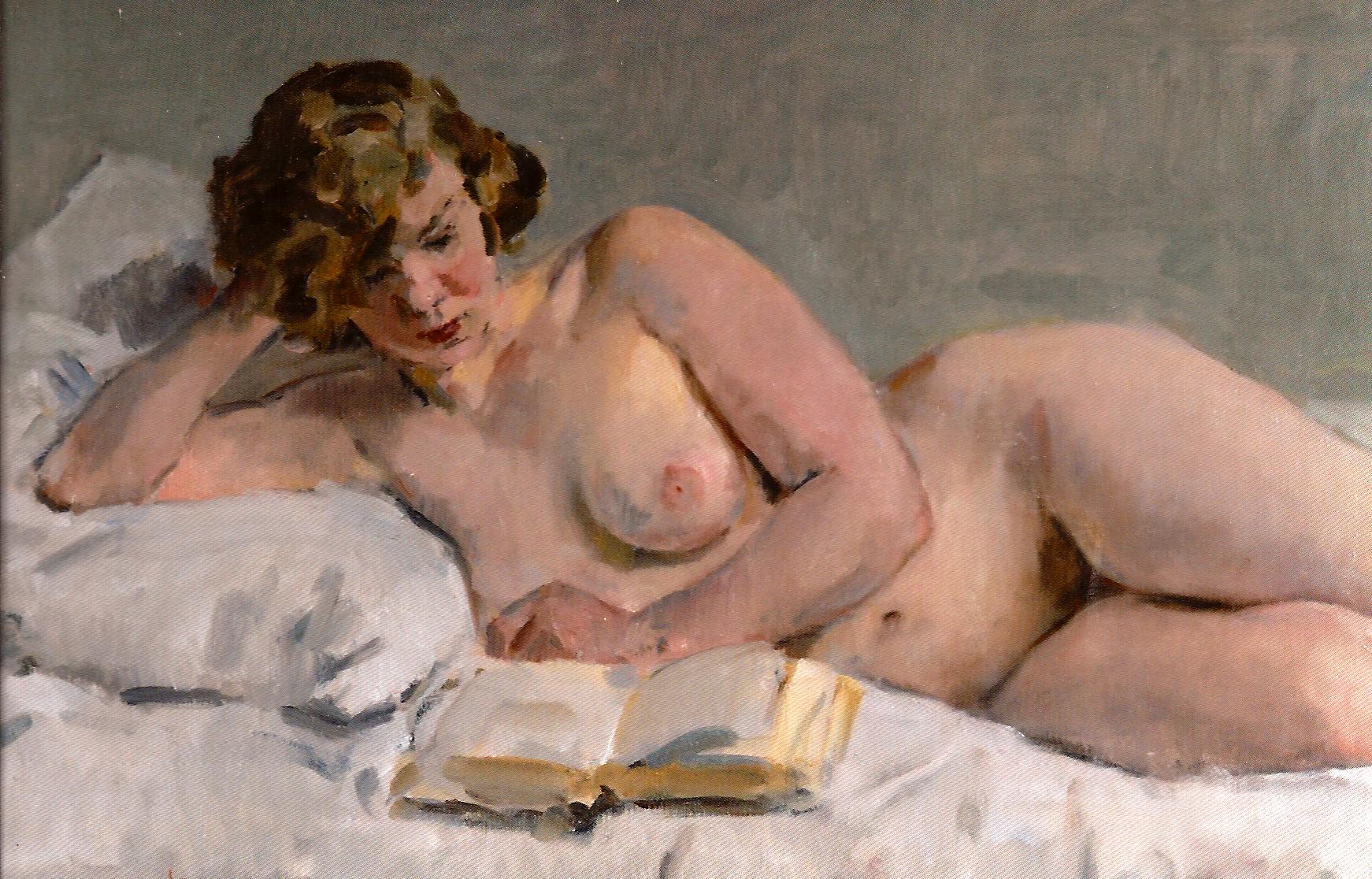 "All moanday, tearsday, wailsday, thumpsday, frightday, shatterday till the fear of the Law" – James Joyce, Finnegans Wake
Tearsday, 31st March, 2015:
South Africa, Durban: one of city's busiest roads blocked with burning tyres, rocks etc. in struggle for promised free homes
Sri Lanka, Colombo: students get tear gassed and  water cannon treatment for blocking crossroad
Peru, Arequipa: very heavy policing on 8th day of indefinite strike against Tia Maria mining project "Strikers say policemen threw and fired tear gas and shot from helicopters….  hundreds of policemen attacked and entered their homes by force to arrest people …"…they entered the houses with arrogance, kicking down doors to arrest people just because we are against  polluting mining… With more than three thousand police they besieged  the whole of  Cocachacra and kidnapped all the people of Tambo Valley. They have also police contingents in Mollendo to stop the population having  access or  making its way to us. We are not allowed to have demonstrations. …"
Dominican Republic, San Francisco de Macoris: roads blocked with burning tyres as protests against release of mayor despite his embezzlement of over 400 million pesos continues (see entry for 27/3/15)
India, Paradip: major highway blocked for 8 hours in protest against yet another killing by high-speed car (an SUV)
Argentina: General Strike over taxes
Moanday, 30th March 2015:
Vietnam, Ho Chi Minh City: workers block streets on 4th day of strike against factory producing Nike, Addidas, Lacoste, Converse & Reebok brands "The employees are disgruntled about a social insurance law taking effect from 2016, which restricts the scope of entitlements for a lump sum payment if they leave. The parent companies of the Vietnamese firm gave no immediate comment and city officials were trying to settle the dispute….It comes as Vietnam tries to lure big firms with its cheap labor, tax breaks and its looming accession to Free Trade Agreements (FTA) with its biggest export partners." (see also entry for 27th March)
Greece, Athens: anarchists occupy Athens University
Italy: public transport workers on 4-hour strike against repressive lab0ur reform in 5 cities
Stunday, 29th March 2015:
Kenya, Maungu: truckers arrested and beaten for protesting against 24-hour shifts 
Chile, Santiago: cop dies when bullet penetrates "bullet-proof" vest, after confrontations on the "Day of the Young Combatant"
Shatterday, 28th March 2015:
Italy, Turin: anti-racists clash with cops (video)
Mexico, Chilpancingo: cop commander hospitalised as Ayotzinapa Rural Normal School students attacked by riot cops in continuing movement against disappearance of 43 students in September… Tixtla: as part of previously mentioned confrontation  cop car burnt, police HQ  set fire to, Directorate of Police and Civil Protection windows smashed (video here) (report in English here)(computers destroyed) (see also this, on this site: Mexico: a compilation )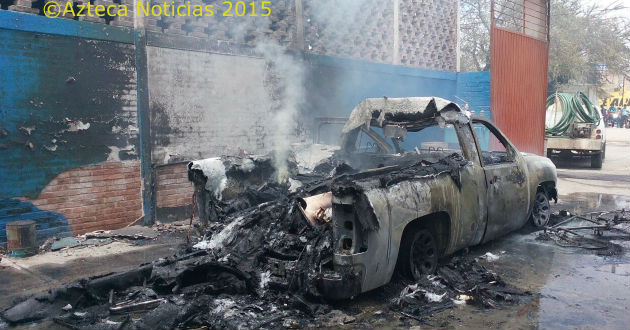 Peru, Arequipa: 6th day of anti-Tia Maria mining project strike sees confrontations with cops, and several roads,  including national motorway, blocked; 4 mayors say they'll refuse to participate in negotiations beginning on April Fool's Day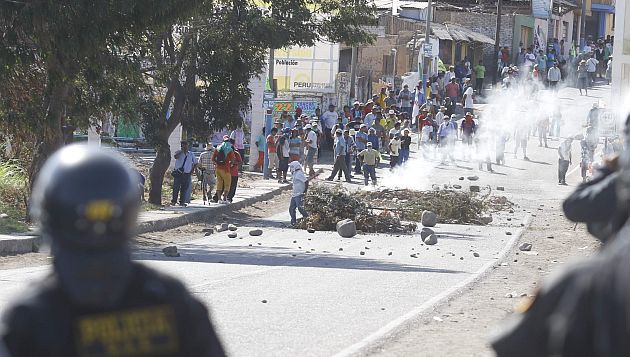 Greece, Athens: another riot in support of hunger strikers
UK, London: anti-Rupert Murdoch blockade
Frightday, 27th March 2015:
Vietnam, Ho Chi Minh City: wildcat strikers at shoe and leatherware factory electrocuted by security guards "…workers at sections A, B, C and D returned to the factory but they refused to work by not turning on the lights. When they attempted to leave, some security guards shut the gates, leading to a brawl. "Four workers at section C were injured but it is unclear if the guards used electric shock batons or set up electricity there,""
Dominican Republic, San Francisco de Macoris: tyres and debris set on fire as people protest release of mayor despite his embezzlement of over 400 million pesos; University teaching suspended
South Africa, Limpopo: Eskom fire 1000 workers for taking part in illegal strike (more here)
Thumpsday, 26th March 2015:
Canada, Quebec: another confrontation between cops and students on anti-austerity march (video here)
South Africa, Cape Town: protesters do a bit of looting More here.
Wailsday, 25th March 2015:
France, Charente: National Front candidate's house wrecked by arson attack…Nord-Pas-de-Calais: Roma kids surround cops – 2 cops slightly injured in shoot-out
Zambia, Kisasa: job-seekers riot over discriminatory employment practices "…the violence started after some job-seeking youths blocked the road and disturbed the flow of traffic because most people who were registering for the mine's data base were allegedly not locals. "We received a report of violence in which some unruly job-seekers were on the road burning tyres and disturbing the flow of traffic." More here: "One job seeker Edwin Lufugulo complained that the use of the data base register as a mode of recruiting workers is segregative"
Madigascar, Mananjary: 5 killed by gendarmes as protesters invade gendarmes' baracks after they kill someone
South Africa, Ladybird: state and local state property burned as residents vow to make area ungovernable "Several people have also been injured when police fired rubber bullets at a group of protestors who barricaded roads and burned municipal property which include a municipal building and a vehicle. Four other cars belonging to the South African Social Security Agency (SASSA), Home Affairs Department, the Independent Electoral Commission (IEC) and a tractor were also torched. Angry residents have vowed to make Mantsopa Municipality ungovernable. They demand that Mayor Sello Ntsepe and his entire committee step down. They accuse the municipality of corruption and failure to address their service delivery challenges…Protestors attacked the mayor's house and were shot at by security guards using live ammunition, however no one was injured. Schooling was also disrupted and learners also joined the protest. Business in town came to a standstill as some shops were closed fearing looting. Municipal officials had to lock their offices and flee when protestors approached "
Spain, Madrid: burning barricades outside university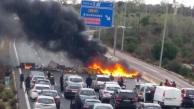 Madrid
Guinea, Conakry: riots as cops try to evict people occupying land "Faced with the determination of the people, the police ended up taking to their heels. Chased, gendarmes and their cronies requisitioned a  Hyace Toyata minibus…. But the race was short. The minibus was  sandwiched between young people armed with sticks and stones at the crossroads of Clinique Pasteur. All the occupants of the vehicle abandoned it in a hurry…. Angry youths eventually burnt it ."
Togo, Glei: barricades, tear gas, rocks as protestors supporting teachers' strike clash with cops More here: "Demonstrators barricaded streets and disrupted traffic for several hours on the main highway heading to the north of the country, the government said in Wednesday's statement. "Security forces were greeted with showers of stones and projectiles thrown with rare violence. It took an intervention by reinforcements to help push back extremely violent demonstrators," it said. However, residents said most of the violence was initiated by the police. "The pupils were demonstrating calmly when the security forces arrived to disperse them violently with tear gas canisters. This made some of the pupils angry, backed by youths from the district," one teacher told AFP. Staff in most hospitals and schools in Togo have been on strike on and off for several weeks to press for a pay rise."
UK, London: 3 different university buildings now occupied against neoliberal policies
Tearsday, 24th March, 2015:
Ivory Coast, Abidjan: high school students strikers take on scabs "Strikers, close to the FESCI student union, accused the students of this school of not following their movement. …Since Monday, schools, colleges and universities in Abidjan have been paralyzed following a three-day strike launched by the Student Federation of Côte d'Ivoire (FESCI). The union denounced … problems paying grants, lack of laboratory equipment … Students add their claims to those of secondary school teachers on strike for two weeks because of unpaid salaries since January…striking students from high schools in the town  broke into the non-striking private school Lymas. After heated verbal exchanges, strikers outside the walls of the school, threw stones at those who refused to join them. "You have to stand together – if we do not take courses, you neither!"… the secretary general of FESCI, Fulgence Assi says "we reject such behavior" and claims not to be responsible for such acts." 
Mexico, Baja California: 50,000 agricultural day workers' now on strike state-wide See also this "Bracing for more unrest, business owners this week boarded up shops and restaurants in San Quintin and nearby towns and more than 1,000 police and soldiers have spread across the region 200 miles south of San Diego."  And also see below, 18/3/15, and this in French: Journaliers Mexique (now roughly translated here: Mexico day workers)…Temoaya: villagers furious over long delays in  connection of drinking water destroy the town hall and try to set remains alight
Chile, Valparaiso: students erect barricades outside university, cops arrive with water cannon and gas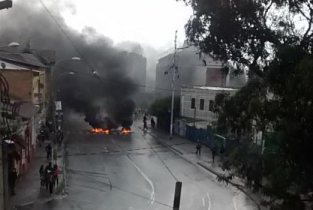 Valparaiso
Peru, Arequiba: tear gas used against anti-copper mine uprising "Protesters on Tuesday called for the government to nix the project because they say it will pollute agricultural valleys, said rice farmer and activist Juan Carrasco, 58. "We're going to keep protesting tomorrow and everyday until Tia Maria leaves," Carrasco said. Three protesters were wounded and two arrested in the clashes in Peru's southern region of Arequipa, said local police chief Enrique Blanco. TV images showed police firing tear gas at a crowd on a highway and protesters running into nearby fields. Blanco said between 600 and 700 protesters, mostly women, took part in the march on Tuesday – the second day of protests. Carrasco said there were at least 3,000. The Interior Ministry said it had sent 2,000 police to the region ahead of the protest to control potential unrest."
Colombia, Cesar: small riot as cops suppress transportation of contraband petrol; massive transporter lorry incinerated to barricade road
Canada, Montreal: clashes with cops on illegal demo during the night initiated by leftist and ultra-leftist students "On the stroke of 9 pm, the protesters chanted the slogan "The streets are ours," to the sound of a helicopter. Already the march had been declared illegal. They then blocked Sainte-Catherine Street. …Some protesters took street materials like cones, blocking René-Lévesque Boulevard to motorists. Several others wore masks despite the P-6 regulation prohibiting them during a demonstration….Firecrackers and fireworks were launched into the air. …It only took 25 minutes before we witnessed the first confrontation between protesters and police. They  attempted to intercept a small group, leading to immediate anger by  others who responded by throwing projectiles against the forces of order. The smell of gas filled the air …….A number of police vehicles were vandalized.. A window of a branch of the CIBC was shattered by vandals much to the disapproval of the majority of protesters who yelled, "Oh No! No!"….Other confrontations took place while police used pepper spray against a small group. Protesters tried to come to their rescue by throwing projectiles. A loud explosion was heard near police." (report in English here, video here)
Eire, Dublin: students occupy art college boredroom
UK, London: students occupy art college deception area
In all these student occupations there's never a critique of the form and content of the education provided – just about funding, cutbacks  and administrative attitudes. And very far from a critique of art.
Moanday, 23rd March 2015:
Chile: demonstrators set fires and barricade roads against fishing quota law favoring big companies (video)
Peru, Arequipa: indefinite strike (almost total) against copper mine project – 4000 demonstrate, roads blocked with burning tyres (more in Englsh)
Canada, Montreal: students go on social strike against austerity, cutbacks etc.; cops get heavy "Approximately 140,000 students will be asked to vote on strike action over the next few days." …demo declared illegal
Greece, Athens: anarchists occupy pro-Syriza radio station in support of hunger strikers
Shatterday, 21st March 2015:
France, Meru: 20 youths aged 12 to 15 stone gendarmes' car and other cars
Spain, Madrid: dumpsters burnt, street furniture smashed, bank attacked in anti-austerity demo
Frightday, 20th March 2015:
France, Marseille: several teams of cops attacked by stones on estate
China, Guizhou: say what you will school dinners make you ill – school students riot against poisonous food "Thousands of disgruntled students smashed up their high school campus in the southwestern Chinese province of Guizhou in the early hours of Friday morning after an outbreak of food poisoning made hundreds of them sick. Students at Guizhou's Puding County No. 1 High School ran riot through their dormitories, smashing windows and prompting China's ruling Communist Party county leaders to rush to the school to deal with the incident. ….Social media posts said 3,000 students at the high school's Hengshui campus near Guizhou's Anshun city had also staged large-scale protests after more than 400 students became ill. "The local authorities sent in large numbers of police and have locked down the whole area," one tweet said. "But the police are just standing around and keeping watch; they didn't dare to intervene to stop the students." During the protests, some of the students had smashed windows in the school canteen and in their dormitory buildings in protest at the poor food quality at the school, social media user @yuni said….The tweet said protesting students were also angry over high fees and frequent use of out-of-date foods in the canteen. "The dormitories are tofu buildings, and there are huge safety issues," @yuni wrote, suggesting they were poorly constructed and unstable."
Colombia, Puerto Colombia: tyre-burning and breaking of municipal offices because of electricity cuts forces restoration of electrical power…Pereira: students armed with tomatoes to throw at senator (who'd invited them to criticise him to his face rather than behind his back) are  tear-gassed on campus
Greece, Halkidiki: anti-gold mine protesters clash with cops More here: "Protesters accused the police of making heavy use of tear gas, causing a fire in the woods, and of chopping down trees to prevent demonstrators from approaching the mine. Police say protesters threw firebombs at them, setting ablaze a forested area on the site. Either way, the fire has been put out."
US, Virginia: students storm out of meeting with officials over violent arrest of black student leader
Indonesia, Papua: 5th day of blockade of copper mine by just 50 workers ""The blockade is still happening today," Albar Sabang, a senior official at a Freeport union told Reuters on Friday. "The management is in dialogue with the protesters but we are not involved."" More here
Thumpsday, 19th March 2015:
UK, London: management rooms at University of Arts occupied– but they don't seem to be very occupied by a critique of art
Chile, Santiago: burning barricades and shots fired at cops after youth is killed by cop in civilian clothes
US, Philadelphia: protesters get angry at meeting with DA and Police Commissioner justifying yet another  release without charge of yet another killer cop (video)
Ecuador, Quito: President claims that a mob tried to attack him as hooded youths throw molotovs and bottles at cops, attack TV reporter whilst hundreds of workers, students, housewives, teachers and indigenous march against government policies
Algeria, Azazga: climate of war as mayor is imposed on town by the central states's riot cops
Colombia, Cauca: 25 indigenous Indians injured by riot squad rifle shots as Indians struggle to retain occupation of ancestral lands  "We are fighting for our rights, to liberate the land and it's not justice to hurt our comrades this way. …This land should emerge from slavery – we need to stop giving over these lands to monoculture, to capitalism and to all those people for whom  all it does is make them rich; whereas we send ourselves up the mountain, without knowing where to live, but knowing that this land is ancestrally ours"
Indonesia, Papua: 4th day of wildcat strike and  blockade of one of world's biggest copper mines, "…workers began blocking a road to the site on Monday to protest against a settlement reached with other employees at the end of a previous dispute….a union spokesman Juli Parorrongan told Reuters, "Production has stopped since the first day of blockade and we regret this….The blockade that is currently happening is being done outside the workers union and was not organised by the union."
Poland, Warsaw: 28th day of illegal occupation of land by farmers
Wailsday, 18th March 2015:
India, Indore: roads blockaded and those not respecting blockade beaten after working woman dies because of collapsing wall
Australia, New South Wales: small riot at detention centre "Thursday's resolution to the disruption inside the centre came after several days of rising tension. TVs were ripped from wall mountings and at least one fire lit in a rubbish bin."
Mexico, Baja California: 2nd day of confrontations between sticks & stones v. rubber bullets & tear gas as  agricultural day labourers fight for better working conditions "Day laborers marched to demand better working conditions in the fields, registration at the Mexican Social Security Institute (IMSS) and the release of 30 comrades arrested on Tuesday night for alleged vandalism. On Tuesday during demonstrations,  some damage and looting of businesses were recorded… Also on Tuesday, protesters held a meeting with the governor, Francisco Vega, in which it was agreed that they would not use force to evict them. Around 18:00 pm on Wednesday… day laborers engaged in a blockade of the town of San Quintin …" More here in English "…thousands of protesters shut down the main highway linking the coastal agricultural fields with export markets in California. The strike has crippled the region. Schools, stores and gasoline stations were shuttered on Wednesday. Crops went unpicked inside the enormous greenhouses that line the highway. And dozens of families of people arrested camped outside the state government building…Baja California government officials at the meeting thanked union leaders for lifting the roadblocks on the Transpeninsular Highway that prevented hundreds of produce trucks from getting through on Tuesday.But union leaders said the strike would continue and warned that the situation could turn ugly again if negotiations don't progress. Union leaders said their peaceful protests have been infiltrated by radical groups that they don't control." And here "The protesters have presented a list of demands, which includes raising wages from the current $8 a day to $20, health benefits, overtime pay, and an end to sexual harassment by their employers"
Iran: cops repress Festival of Fire "Iranians, particularly young people across Iran, defied the mullahs' regime and its extensive security measures, happily celebrating the Feast of Fire, in the evening of the last Wednesday of the Iranian year ending 20th March. In the Iranian capital, portraits of Khomeini generously supplied bonfires in the Valenjak neighborhood and flames in Isfahan greedily devoured the pictures of Khamenei. Young people  jumped over the fire with redoubled enthusiasm. In Shiraz, southern Iran, despite the deployment of security forces in various neighborhoods, sound firecrackers and grenade explosions could be heard throughout the city…In Mashhad, northeast, large explosions reverberated in the areas of Ghasem-Abad Ahmad Abad and Tolab. In Orumieh in the north-west, people and especially youths jumped over bonfires in several streets and cracked firecrackers and sound grenades all over the city. In Zanjan, northwest, joyful explosions of firecrackers continued to resonate, especially in the city center, in the areas of North and South Saadi, Darvazeh Rasht, instead Sabzeh the Chamran Boulevard, the Safa Street. In the belt of Tehran …sound grenades and mortar fireworks made Varamin tremble with joy. The fire festival lit up the small bazaar Bushehr, in southwestern Iran, Bandar-Abbas (south) and Langaroud (north). Finally as joy and celebration are the enemy to be defeated, all the security organs were on red alert. Young people of Mahabad in Kurdistan were ready to do battle. Despite police reinforcements and arrests, most managed to get away from the police ." (short report in English here)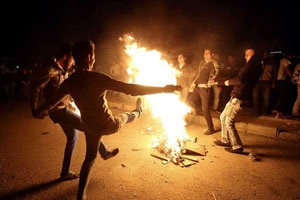 Festivals of Fire as Khomeini burns

South Africa, Gauteng: blockades and looting as protests against evictions get angry  "Motorists endured major traffic delays as several roads in the industrial area were blocked off due to a protest sparked by eviction notices served on residents living in nearby properties on Tuesday night. Those driving along many of the main roads, including Jules Street, had to avoid burning tyres, broken glass, large rocks and litter as protesters with knobkieries and large sticks sang and danced amid a cloud of black smoke from burning tyres….The protesters said they had nowhere else to go and rallied the support of the men living in nearby hostels to back their cause. Together the large groups congregated and began barricading the roads….They also emptied municipal bins, threw the litter onto the streets and set it alight. Although a large contingent of officers from the Joburg Metro Police Department and SAPS were on scene early on Wednesday morning, the mob was undeterred and continued marching along Wolhuter Street. As they danced and sang along the street, their compatriots stood on the rooftops of the dilapidated buildings they were evicted from, and acted as lookouts."(more here) "The situation is getting out of hand. Residents have started looting shops. They broke into a dealership that was closed"…  uncertainty remains as to who ordered the evictions from a property in the Maboneng Precinct, the owner of which wishes to develop. …Jonathan Liebmann, CEO of Propertuity said his company never evicted anyone. …"We are not responsible for any evictions. We have never done any gentrification," Lieberman said….Gauteng police have arrested 22 people for public violence." (video here updates these facts)
UK, Doncaster: report showing that riot squad was called to Doncaster prison 8 times last year
France, Melun: cops attacked with stones by about 30 youths
US: report stating that hardly-known union-run 6-week-long oil refinery strike, hitting 15 facilities, is coming to an end soon
Tearsday, 17th March 2015:
Iran, Ahwazi: following self-immolation of adolescent, football fans, beaten by cops for wearing traditional Arab dress, molotov cop car
Chad, N'Djamena: 11 cops arrested for torturing youths as  high school and uni student movement sparked off by motorbike helmet law continues "The students took to the streets Monday to protest against a new regulation requiring motorcyclists to wear helmets. The demonstration was brutally suppressed by the security forces that have caused three deaths among the protesters…The police and gendarmerie in particular made use of tear gas against protesters who had set fire to some vehicles and blocked access to several schools in the capital…….In N'Djamena, the government decided to close schools and universities "until further notice" See also entries for 9/3/15 and 4/3/15 for further info on this movement.
Colombia, Bogota: university students in clashes – stones thrown, loads of roads blocked
Ivory Coast, Yamoussoukro: high school students enforce teachers' strike, confront cops "Crazy day yesterday in the political capital. Violent clashes between students and police on the main boulevard near Mamie Adjoua High School…. Balance –  14 students arrested, injured police officers and a police vehicle ransacked . It all starts in the early morning when a group of excited students  angry at the retention of their notes in the second quarter decide to be heard during the 48-hour stoppage called by a group of public school teachers. They go from school to school to remove their comrades who are taking  classes with teachers who do not observe the strike. At Mamie Adjoua high school … they are faced with the police determined to maintain order. Furious, the students throw projectiles at the police. Overwhelmed, they respond with tear gas. … the situation remains volatile. Because, at the end of the strike, another group of teachers from a dozen unions are going on a planned 72 hour strike on March 18."
Greece, Athens: anarchists confront riot cops in support of anarchist hunger strikers in prison
UK, London: 40 students occupy part of LSE against "profit-driven education"
South Africa, Gauteng: roads blocked, shops looted, clinic and vehicles burnt in protest against cut-offs of illegal electricity "A local clinic was set on fire and 11 vehicles parked inside the premises were also burnt…The protesters then proceeded to loot local shops owned by foreign nationals….Two minibus taxis were damaged after stones were thrown at them….The municipality said it lost in the region of R200 million a year due to illegal electricity connections."…Lenasia: cops fire rubber bullets against service delivery protest
Germany, Frankfurt: tear gas confronts anti-European Bank protests – 4 cop cars burnt Video here "At least 94 of its officers were injured in those clashes many by people throwing rocks, others also by some sort of  substance that seemed to resemble pepper spray" More here " …police station attacked, a lot of broken windows e.g. of retail stores"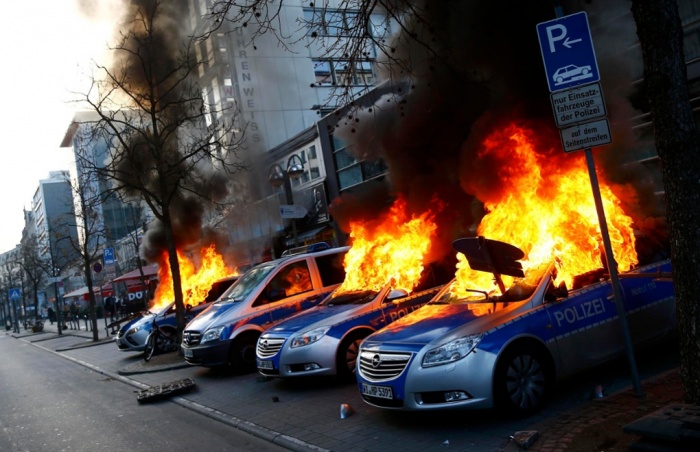 It seems that the Social Democrats and the more radical activists had an agreement that one section could be "violent" whilst the other part of the demonstrations was to be peaceful. Which seems to show that, given the global climate of increasing anger, the Social Democrats in some parts of the world hope to recuperate this anger by – at least whilst they're not in power – being apparently nice to its more radical expressions. Even the shithead sell-outs of the Union bureaucracies are now talking about breaking the law – see: http://www.theguardian.com/commentisfree/2015/mar/19/unions-fight-worker…? (for an ok  critique of this bureaucrat's rhetoric see this)
But this apparent niceness merely helps reinforce divisions. It made the job of the cops easier – they could concentrate on a much smaller crowd than if everyone had been mixed together, and make far fewer mistakes in arrests, battering, tear gassing or whatever. This would also result in the more timid sections having little direct knowledge of cop brutality, which is often something that radicalises people. And more likely that activists would be arrested, as they couldn't disappear into a far larger crowd. Moreover, the more conservative demonstrators can thank the Social Democrats for arranging this deal whilst the usually younger activists, usually less experienced when it comes to critical thinking, may feel more benignly towards the Social Democrats because of their apparent complicity with the "violence" , and the fact that they didn't openly condemn it (though probably reserving such distanciation from the "violence" if and when they are challenged by the more right-wing politicians).
And if the activists are ready to accept this division and also prepared to be recuperated by the Social Democrats that shows how limited their notion of an "international anti-capitalist movement" is. See this, for example:  – a text that claims "Wednesday March 18 2015 – a new phase of international anti-capitalist resistance has begun….The signs are all there that we are entering a spiralling resurgence of the international anti-capitalist movement, of which Frankfurt is just the beginning.". And so, even on the level of proclaiming something explicitly anti-capitalist as being more "a beginning" than struggles over local or daily life issues, is somewhat dubious to say the least. Perhaps it's needless to say, but Social Democrats have consistently helped manage capitalism ever since World War I (which many of them supported – in Germany even Karl Liebknecht, who was personally against the looming war,  voted for war credits because he believed in the authority of the collective – ie succumbing to party discipline – and the majority of his party supported voting in the money for rearmament).
Moanday, 16th March 2015:
Poland, Legionowo: cops stoned on 2nd night of small-scale anti-cop rioting over youth's death and marijuana "One police officer was injured, as protesters hurled stones and bottles, including at the media. A member of the European parliament and fringe presidential candidate, Janusz Korwin-Mikke attended the demonstration, calling for legalisation of all controlled substances. The dead boy's family distanced themselves from the politician, saying he was taking advantage of his death." Police station also stoned but not wrecked
Zimbabwe, Harare: student riot over lack of food forces government to release money for food and salaries "…on Monday a shortage of cash saw the student canteen closed. In protest, students stormed a staff dining hall and other office buildings. Some students launched an impromptu march on a suburban street nearby…The university's professors have complained their wages have gone unpaid. The university ran out of cash at the end of January, but managed to scrape enough together last month to pay some salaries. ..the registrar, swiftly issued a communiqué which closed the campus, including residences. With no access to their rooms at the university, many students who live far from Harare, immediately became homeless….. the students were allowed back late on Wednesday when University of Zimbabwe vice chancellor Levi Nyagura suddenly reopened the university….Several academics in Harare said they believe the government urgently released enough money to pay striking lecturers' outstanding salaries and buy food for students who live in residences on the campus…the president of Zimbabwe's National Students Union said students protested because of deteriorating standards at the university. "Today there is no food at the university, the chefs are on strike, the lecturers are on strike and all departments are closed. We paid fees to learn and our money is misused." He said students do not get enough food to live on and many lecturers were unpaid for several months. Referring to Robert Mugabe's extravagant 91st birthday party at Victoria Falls three weeks ago, he said: "They donated our money to the president's party, yet workers here, at the university have not been paid and we are hungry." A senior lecturer said: …we are regularly without water. Some of the students are very thin." Students are not the only hungry people living in public institutions in Zimbabwe. Five long-term prisoners at Chikurubi, the top security prison on the eastern edge of Harare died a week ago after police broke up a food riot inside the high walls of the jail. Prison authorities said four of the dead men died from gunshot wounds. About a dozen thin Chikurubi prisoners who were injured during the riot are still in hospital."
Senegal, St.Louis: 12 cops injured as students protest their exclusion from government and union negotiations concerning new university law…national highway blocked as part of these protests
South Africa, North West: ANC councillor's house burnt, businesses looted, etc. in protest against lack of water "The protests in Letlhabile and Jericho have been going on for three days. The protests have now spread to nearby townships and some villages north of Brits in North West….Residents blockaded roads with burning tyres and other objects at Damonsville, Kgabalatsane, Letlhakaneng and Maboloka. Businesses were looted and vandalised in Letlhabile and Jericho.  Offices of the Bakwena ba Mogopa and circuit offices of the Department of Education have been destroyed….A local supermarket nearby was vandalised. …"They broke everything, nothing was left." A group attempting to set alight a municipal truck parked in a municipal compound were intercepted by police. Schooling and public transport have also been affected."And a few days after this, the protesters seem to have won a partial victory…..Soweto: roads blocked, cars stoned in protest demanding electricity
Ukraine, Kostyantynivka: riots after tank kills 8-year-old "A freak road accident involving a Ukrainian armored personnel vehicle that killed an 8-year-old girl escalated into a series of riots ……The accident caused unrest in the city, where many residents do not welcome the Ukrainian authorities and troops. According to some reports from the ground, Ukrainian military barracks were set on fire, but Kyiv Post has not been able to get an independent confirmation….videos of unrest in Kostyantynivka have become viral in social networks. Most of them showed people shouting in the streets andfires burning. The local office of the interior ministry said protesters burned tires in the streets….AntonHerashchenko, an adviser to Interior Minister Arsen Avakov, told 112 TV channel, "If anyone in Kostyantynivka, with weapons, stands against the laws of the Ukrainian authorities, using this road accident for mass clashes, then a single warning shot will be fired, and then they (police) will shoot to kill. If there is no time for warning, they will shoot to kill immediately" 
Peru, Andahuaylas: clashes after several days of protests and strikes against doubling or trebling of electricity bills "Demonstrators, who had been encouraged since last Thursday to take part in a general strike, struggled against cops sent from the neighboring Ayacucho region …the cops faced the locals with firearms….The people of Andahuaylas have taken to the streets for days and Saturday saw another face-off with police that left 15 people wounded."
Honduras, Tegucigalpa: high school students revolt against extension of classes leading to an additional hour or more each schoolday; clashes with cops – sticks and stones and burning tyres against tear gas and live rounds; several hospitalised
Colombia, Boyaca: lorry drivers strike leads to confrontation with riot cops; 50 vehicles attacked with stones; one person dead
Germany, Berlin: 112 cops injured in football riot
UK, London: former Institute of Directors building occupied A predictably sneering sarcastic put-down by "The Spectator", which seems to believe that the anti-capitalists who are occupying this building thought it was still where the  Institute of Directors was situated, when there's no obvious reason for believing this. (see also this)
India, Delhi: farmers clash with cops over state-initiated plans for land-seizures "Police on Monday baton-charged and fired water canon at demonstrators rallying in the Indian capital against Prime Minister Narendra Modi's land reforms, which they say will harm the country's millions of farmers. Hundreds of protesters, led by the opposition Congress party, attempted to break through barricades erected to stop them marching on the national parliament over the controversial land bill, one of Modi's key economic reforms…."This government has opened the door to acquire farmers' land, multi-crop land for the private sector, which is unacceptable"…Armed with large wooden sticks, police beat back the protesters and sprayed water at small groups together on the road after they jumped over the barricades"
US, Florida: small riot in juvenile prison
15/3/15:
Bangladesh, Dighinala: daylong transport strike in support of tribal families evicted, shot and tortured by army, as clashes between protesters and insecurity forces erupt "The indigenous people under the banner of Dighinala Land Protection Committee were marching towards the under-construction Babuchhara battalion headquarters of the Border Guard Bangladesh. They were barred in at least four spots by the combined security forces having members of the army, BGB, police and Ansar – accompanied by a magistrate. Army personnel fired at least 20 rounds of bullets to disperse the agitators, who pelted stones and bricks, and used catapult against the law enforcers during the clashes. … The demonstrators alleged that the army men had tortured at least two indigenous people … Six other hill people including Shushil Bikash Chakma, Rabi Ranjan Chakma and Lalon Chakma were also injured. …Army's Dighinala Zone Adjutant Captain Towhidul Islam said the clash had taken place around 12:30pm in Karbari Para area. At that time, eight army personnel sustained injuries."
14/3/15:
France, Beziers: death threats against names & addresses of cops tagged on wall of priority security zone days after arrests for stoning of police station  (but the biggest threat comes from the cops themselves – over 50 cops committed suicide in 2014)
Mexico, Chimalhuacan: cop car torched after arrests  (see also here) My Spanish isn't good at all, but from Google Translate, it seems that 8 heavily armed men arrived at a house trying to assault the residents, who shot and wounded one of them. The guy then returned with the cops and they took and arrested 6 residents, including a child and a couple of 75-year-olds. The child was then set free but abandoned in the middle of nowhere. Then, about 500 enraged residents demanded that they hand over their neighbors after they learned that the child had been abandoned: they then set fire to a cop patrol car. Later they staged a demonstration outside the Public Ministry to demand the release of detainees.
South Africa, North West: about 200 loot stores after cops raid bar and seize alcohol See "The Civic Protest Barometer, Episode One: Lies, Damn Lies and Statistics" for an article showing how impossible it is to guage the extent of serious disturbances of disturbing normality in South Africa.
13/3/15:
Kenya, Malindi: cops shoot and kill woman during riots against massive tax hikes (including doubling of cost of daily licences for street vendors) 
Greece, Athens: anarchists occupy Athens Law School
South Africa, Cape Town: cops attacked on different occasions by illegal taxi drivers
Nigeria, Abuja: police truck plus 9 other vehicles vandalised as youths protest local policies and corruption  "At least one person was killed and eight others sustained injuries following a clash with armed policemen in the state, witnesses said. The police, however, denied that there was any loss of life in the clash. The youth accused the governor of planning to hijack a multibillion naira Oil Pipeline Surveillance Contract from the Nigerian National Petroleum Corporation, to oil bearing communities in the state. The protest by the ex-militants, including some sympathetic groups such as the Physically Challenged Persons, started at about 6 a.m. at the Tombia-Etegwe roundabout, leaving travellers stranded and bringing commercial activities to a halt. Anti-riot police deployed from the State Police Headquarters fired tear gas into the crowd of the youth leading to a feud between them and the police. A witness said while the youth fought back by vandalizing a police truck, the officers descended on them with their batons and the butt of their rifles. At least nine vehicles were vandalized in the crisis. The youth also attacked a nearby market, and business outlets including the popular camp murphy relaxation spot vandalized. "
Democratic Republic of Congo, Moanda: about 2000 ex-combatants awaiting demoblisation rise up after fellow soldier is whipped to death as punishment "…they  recovered weapons and fired shots in protest against the death of one of them the day before , say several sources from the area. They also ransacked a Kitona military clinic and wounded several people…These ex-combatants also wanted to express their impatience at waiting for the process of their demobilization. Most of them stay in the camp for over a year"
Zimbabwe, Harare: prisoners set fire to part of maximum security prison; 3 screws hurt
Bahrain, Sitra: 4th anniversary of arrival of Saudi troops marked by molotovs, rocks and shots
India, T'Puram City: police van burnt, cops pelted with stones in response to tear gas, lathicharges on demo against Finance Minister's budget
12/3/15:
Belgium, Bruges: cops use water cannon against between 100 and 200 Turkish football fans trying to get into stadium for free 
US, Ferguson: 2 cops wounded by gunshots on demonstration celebrating resignation of chief cop in wake of government report (very unclear video of shooting here) Shooting at cops may not be the best strategy, at least unless it is accompanied by concrete situations of open dialogue – say with occupations of public space and public buildings, which for example has been happening recently in Madison, Wisconsin, after the killing of another young unarmed black guy – see this .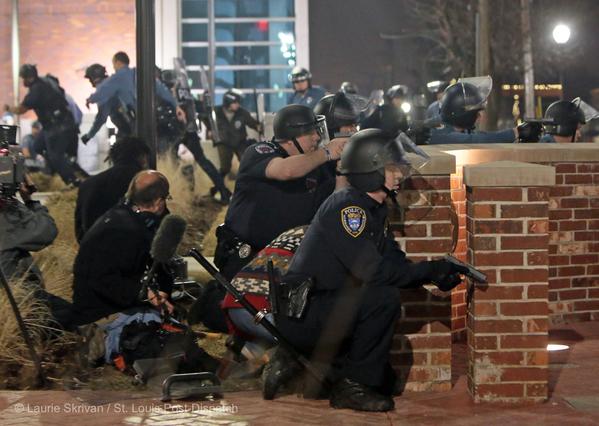 the fire this time: ferguson filth protecting and serving themselves
See also this compilation here on this site
Italy, Milan: students spray-paint cops, throw stones, eggs and smoke bombs on march against school reform bill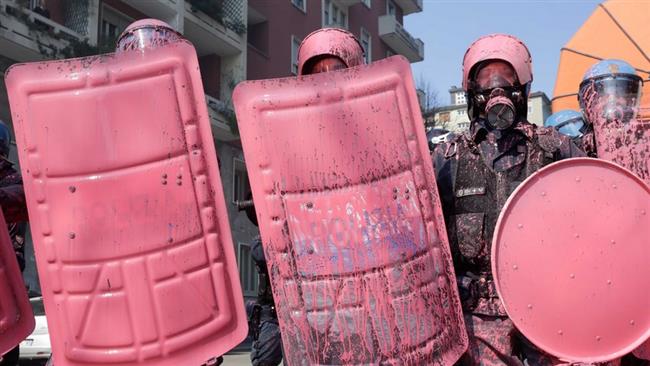 extreme makeover 
Colombia, Armenia: riot as cops seize 4000 CDs off illegal street traders
Venezuela, Maracaibo: university classes suspended after students molotov cop motorbike "After a group of hooded youths took the gates of the University Dr. Rafael Belloso Chacin (Urbe) on Thursday and burnt a motorcycle, authorities reported the suspension of classes during  the afternoon shift of the student campus. Through the social network Twitter, users indicated that the bike belonged to an officer of the Corps of Criminal Investigation and Criminalítica (CICPC) …patrolling the area, around 10 am, when he was caught by more than 20 Molotov cocktails."
Italy: students and high school students protest in 4 cities "'If you block our future, then we will block the city!'
11/3/15:

India, Allahabad: lawyers pelt officials with stones and set fire to government vehicles after lawyer is killed and another wounded by sub-inspector "Angry lawyers blocked traffic and torched at least four government vehicles on the Allahabad-Kanpur highway. About 10 lawyers were injured when police resorted to lathicharge in the court premises."
Turkey: several towns confront cops on 1st anniversary of cop murder of 14 year-old (video) More here (a pro-government report) "The crowd, wearing masks and wielding Molotov cocktails engaged in clashes with the police. They set up barricades on the streets and broke security cameras to prevent their identification by police. Gunshots rang out in narrow alleys in the Okmeydanı streets. Rioters scattered to alleys but the police presence remained in place to prevent further unrest throughout the day. Another group of rioters attempted to occupy a high school in the Çekmeköy district. Police fired tear gas at masked rioters who responded with stones and firecrackers. In Tuzluçayır, a district in the Ankara synonymous with riots by supporters of terrorist organizations, a group converged on the occasion of one year since Elvan's death and blocked a main road. When the police moved to remove them, they tossed Molotov cocktails and iron balls at teargas-firing officers. Eleven people were detained when they resisted police. "

Honduras, Tegicigalpa: 3 prisoners killed by cops etc. during prison riot "About 400 officers and military troops sent to the San Pedro Sula prison to restore order were met by gunfire from within the facility and pelted with stones and other projectiles, said a spokesman for the Honduras National Police"
South Africa, Balfour: various buildings burnt down – mayor's home, government service/information centre, youth centre, in protest aimed at aligning town with Gauteng Report from 14/3/15: "The Mpumalanga government has agreed to release the town of Balfour to Gauteng. Residents earlier embarked on a violent protest, setting alight several buildings, including the house of Dipaliseng Mayor Sara Nhlapho….This latest protest actions came after the demarcation board made a proposal a month ago to merge Dipaliseng Municipality with Standerton's Lekwa Municipality…. The residents have also torched the Thusong centre and stole computers before proceeding to burn the Siyathemba Youth centre. Roads leading into the township remained barricaded with stones, burning tyres and metal objects. Siyathemba Youth Centre co-ordinator, John Nkosi says the thugs have stolen computers and a refrigerator from their centre….There has been no schooling in the area since Wednesday when the residents embarked on the protest action."….Thembelihle: road blocked, stones thrown at cars, in local protest
Zimbabwe, Harare: cops tear gas demo as cop is hit by flying object in protest against kidnapping of human rights activist
France, Chelles: cops surrounded and stoned during arrest attempt
10/3/15:
South Africa, Western Cape: statue of Cecil Rhodes improved, but social relations remain crap The student who led this improvement said, "How can this statue still stand on a road called Madiba Circle? By doing that we are making history beautiful when it is not."  But clearly the powers that be are more aware of the ugly connection between Mandela (Madiba) and Rhodes than this student. Maybe, for instance,  he's unaware of this posh hotel (a snip at over 200$ a night):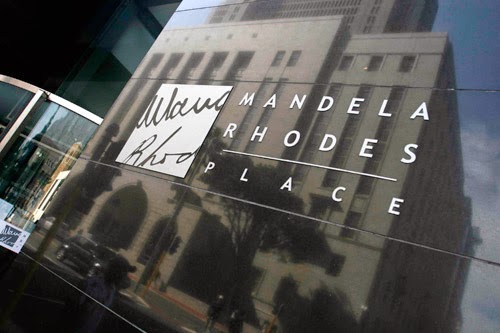 Bahrain: report in April of a prison riot on this day and its  horrendous consequences
Ghana, Tema: stones & bottles v. tear gas & rubber bullets, as youths demand stable electricity supply and protest high unemployment & local state's illegal selling of land
Colombia, Bogota: potato bombs and stones meet tear gas in clashes with cops in several areas as students close off several roads, demanding increased resources for universities
India, Theni: cops move against graffiti declaring war against further steps in nuclear arms development "…police have booked a case against Theni District Farmers Liberation Front for writing graffiti against the INO project on houses in and around Bodi …Police said some persons whitewashed walls in Thevaram, Balakrishnapuram, Kutchapuram and other local villages in the evening.  Then they painted controversial statements such as "Let us convert Pottipuram into a war field", "People should jointly chase the Neutrino project" and "Public should protest anti-people's project" on the walls in many colors." This is the project to study atmospheric neutrinos in a 1,300 meters deep cave under Ino Peak in the area.  When completed, the INO will house the world's most massive magnet, four times larger than the 12,500-tonne magnet in the Compact Muon Solenoid detector at CERN in Geneva, Switzerland (ie the Hadron Collider, a project which , despite all claims that it's simply an innocuous experiment in the interests of science without any specific goal, is clearly aimed at the further development of nuclear power and weaponry).
9/3/15:
Chad, N'Djamena: schools and universities closed by government as riots sparked by government helmet laws continue See also this "Angry young Chadians took to the streets of the capital of N'Djamena in masses this week, blocking roads and targeting police officers, prompting the police to launch tear gas into the crowds. The violence killed at least three and forced authorities to shut down all schools and universities in the city…. The cause was …a new law requiring Chadian motorcyclists and their passengers to wear helmets. That's a big deal in Chad, where motorcycles are one of the most common and affordable forms of transportation and also double as taxis that sometimes carry as many as five people. …The students who launched the protests would be disproportionately impacted by the new law because many depend on motorcycles to transport them to class….the BBC reports that the cost of helmets has more than tripled this week, putting them even further out of reach for the average Chadian."
(see also entry for 4/3/15)
South Africa, Eastern Cape: cop shot, cars stoned, road blocked, shops (including KFC) vandalised in taxi driver protest demanding tarred roads In enormous amounts of movements and protests (and certainly not just in South Africa) people are angry about so much and are willing to subvert dominant normality in loads of ways, but the explicit reasons are often quite trivial. It seems that people are, on the one hand, so colonised by the need to present an apparently "reasonable" demand realisable within the logic of this illogical world that they  just don't know how to express demands outside of some often minor grievance and yet, on the other hand, their actions have nothing to do with what this society considers "reasonable". This contradiction is fundamental, and unless an explicit class consciousness develops alongside the more obviously practical expressions of class war, each struggle is doomed to  be seen as something utterly separate, and will remain incapable of communicating its real desires in a language of  revolt expressing the rationality behind its actions.
US, Wisconsin: capitol occupied by 1500 high school and university students on 4th day of protests against another killer-cop (for backgound information, see here)
Trinidad: public sector workers on wildcat strike
India, Telangana: major conflict as villagers confront forestry officials trying to steal their land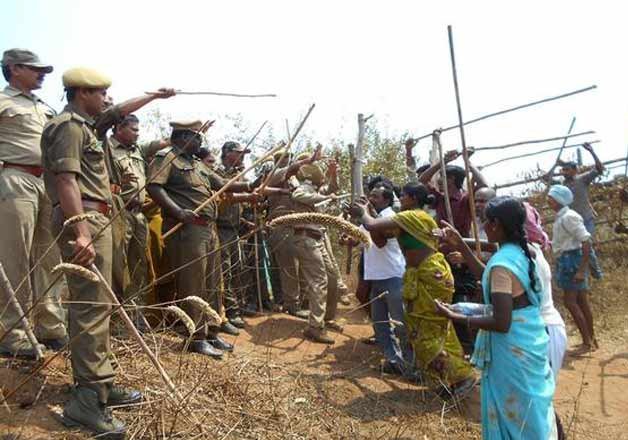 Greece, Athens: anarchists leave Syriza HQ…another anarchist joins hunger strike
Colombia, Huela: riots as town imposes restrictions on work-related motorcycle use ""Now I have to go and hide like a rat because they don't let us work but we have to bring money home."
UK, Durham: mini-riot in young offenders prison "…inmates reportedly began throwing pool balls and lighting fires during the disturbance….prison guards had to withdraw because of the trouble…."The prisoners began throwing pool balls at them. A couple of inmates were injured and also a considerable amount of damage caused."
8/3/15:
Pakistan, Vehari: major road blocked by angry farmers in clash with cops after being prevented from travelling to protest "The police used the teargas to disperse the crowd which resulted in violent clash between the policemen and the farmers for at least two hours….The demonstrators damaged police vehicles by retaliating to the teargas shelling with stones. The vehicles of Thengi Police Station SHO Rana Muhammad Akran and provincial minister Dr Farrukh Javed's special squad were also damaged. The clashes left several farmers injured as well."
UK, London: asylum seekers on hunger strike…house occupied in protest against evictions
Greece, Athens: anarchists take over Syriza HQ in solidarity with hunger striking prisoners (more here) (video here)
7/3/15:
Argentina, Oran: 1500 residents burn tyres, attack cops etc. in protest against lack of electricity "A resident and 10 wounded policemen was the  toll of victims after the riots in Oran, according to the Salta police. 1500 citizens…were present to complain about the lack of energy, burning tires and what police described as violent attempts to break into the electricity company. "The glazed front and access gate machinery were completely broken…" the police reported…The neighbors  then took heavy objects such as rocks, sticks and bricks with which they attacked the police, resulting in an injured resident and more than 10 police officers with different cuts…."
Afghanistan, Jawzjan: 3 cops killed (by prisoners) and a prisoner killed (by cops) as prisoners riot against search operation; 6 other cops wounded, and a prison"health" centre set on fire
Greece, Corinth: cops fire tear gas as demonstrators break into refugee detention camp
France, Besancon: transformer set alight, CRS attacked with stones ""We're used to these kinds of events, almost every night."
6/3/15:
Germany, Stuttgart: 12 cops injured by football fans  "Several groups of supporters took on the forces of order around the  Mercedes-Benz Arena, throwing fireworks, bottles, stones or using iron bars. A group of 80 hooligans attacked a cop car containing 2 policemen"
South Africa, Bekkersdal: roads blocked, shop looted, stones thrown as cops block march
India, Muktsar: over 50 villagers, in struggle over  electricity meters, booked for attempted murder after pelting cops with stones
France, Tarn: ZAD against dam construction, where Remi Fraisse was killed by the cops, evicted (videos) "About 500 gendarmes, 2 helicopters and a drone are deployed to evict about 40 ZADists…Though no grenade is fired, arrests are no less heavy handed. 5 or 6 gendarmes per ZADist"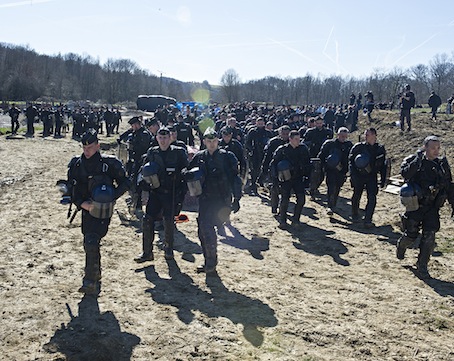 Sivens, Tarn
…Strasbourg: stones thrown at cops and firemen in 2 separate incidents
Colombia, Medellin: clashes with cops as forestry land occupation resists eviction with sticks and tyres…Pan American highway between Cauca and Valle closed for 9 hours as indigenous Indians resist state repression…official Indian representatives condemn burning of bus as riots last 10 hours and several crops of sugar cane are burned (also see 4/3/15)
5/3/15:
France, Albi: "freedom of expression" in France – Minister of Interior bans anti-dam demo
Venezuela, Maracaibo: bus burnt during student riots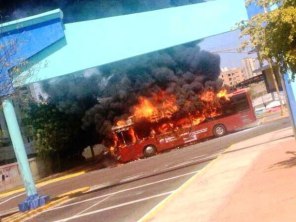 4/3/15:
Chad, N'Djamena: 2 cops killed as high school students from 4 areas use demonstrations against compulsory wearing of helmets for motorcyclists as pretext for more general attack on government  "...students have developed an unusual strategy to resist tear gas thrown by the police. They have wet their school uniforms to cover their faces to avoid tear gas. The fighting lasted for about an hour. Some parents have joined the students, further complicating the situation." More here "Since Sunday, March 1st, police officers are being ambushed on the main streets of the capital … Hundreds of motorcycles were seized by police. …On Monday morning, motorcyclist students who have had their bikes confiscated, began to protest against the government's decision in the form of spontaneous demonstrations in several high schools in the capital. The GMIP riot police intervened brutally; according to Alwihda, many students were seriously injured following police violence and admitted to hospitals in the capital." This movement follows the killing of 3 high school students and a motorcyclist (and a cop) at the end of January, when there was a demonstration against changes in regulations related to the Baccalaureat (equivalent of British A Levels). (see here)
Colombia, Cordoba: authorities order evacuation of university as lab and offices trashed by group calling itself "The Capuchin" or "M-19 Youth"; no arrests…Cauca: indigenous Indians use machetes and firearms against cops trying to evict them, ending truce (see also 26/2/15)
France, Tarn: cops get heavy with Sivens ZADist dambusters…Haute-Saône: gendarmerie attacked  with molotov "A surprise on Wednesday morning at 8 am for the gendarmes of Faverney (Haute-Saône). Arriving at the gendarmerie, they discovered that the building had been the target of damage overnight. …The most visible damage concerned the neon sign that indicates the brigade of this village north of Vesoul. It was destroyed, debris littering the sidewalk. A sign "Military Land" put there about two weeks ago was also torn. The call system installed outside the building, which is used to contact a policeman at all times in case of emergency, was also decommissioned. …More seriously, a beer bottle filled with flammable liquid was thrown against the front door …. The Molotov cocktail exploded and the door was blackened. "It could have been much worse," says Lieutenant Colonel Dedeban, commander of the Haute-Saône gendarmerie group. "The brigade building could have been completely burnt"
Dominican Republic, Santo Domingo: cops tear gas student protests
US, Georgia: ex-cop transforms ordinary cop into a good cop, according to the standard proverb about "the only good cop…" 
3/3/15:
Spain, Basque Country, Vitoria: riot on 39th anniversary of cop killing of  5 workers "The demonstration in memory of the five workers who were shot dead by police 39 years ago in Vitoria-Gasteiz has concluded with incidents in the old town of Vitoria. … five Ertzainas [Basque cops] bruised…several demonstrators started throwing objects at the Ertzaintza vans that accompanied the march….containers burnt…Rioters also burned an ATM on the street of Old Cutlery." (see "Manuscript found in Vitoria" about the movement of 39 years ago)
Colombia, Armenia:  fly pitching street sellers surround cops stopping them selling; shops close as pepper spray fills the air – stones, sticks and chairs thrown at cops…Risaralda: striking cane cutters and cops in heavy clashes
Guinea, Kintignan: clashes between locals and cops in conflicts over gold mining operation after 6 are killed
South Sudan, Wau: 4 dead as riots erupt during police strike; army called in to patrol with tanks
US, Los Angeles: 100s march against another murder by cops of a black guy …report of LA cops addresses etc. being  posted online
2/3/15:
France, Montreuil: truck belonging to prison construction company burnt 
US, New Mexico: 100s high school students walk out of class to protest new tests (more here)
Argentina, Buenos Aires: 14 cops injured, 3 seriously, in football riot
China, Hong Kong: new clashes with cops
Burma, Letpadan: cops blockade student march
UK, London: Get Out Of Jail Free card played, then revoked
1/3/15:
Algeria, Salah: shale gas riots – local administration building set alight (in French)…40 cops injured (in English) "Protesters set fire to the headquarters of In-Salah district and the residence of the district chief, as well as part of a police dormitory and a police truck."…Tamanrasset: anti-shale gas riots spread (in English)
South Africa, Limpopo: mass looting of foreign-owned shops…Western Cape: community hall set alight as parents protesting about kids' food poisoning join forces with housing protesters "BM residents were upset by two issues – the first being housing. He said the BM residents were promised housing from the Bosasa project in Mfuleni after their homes were burnt down in 2013. He said after a long wait the residents learnt that the project had been put on hold by the city. "Last night they decided to protest and closed the N2 and Lansdowne with tyre barricades." He said housing protesters met the parents of the children in the morning. "The food poisoning spiked the anger and I am afraid the hall is badly damaged. I doubt that there will be any sports taking place there now. The infrastructure is badly damaged.""
Hits as of 1/8/17:
4067