"July July – A time to buy – A time to lie – A time to cry – A time to fry"
– A.T. Abernethy
"The summer looks out from her brazen tower, Through the flashing bars of July."
– Francis Thompson
31/7/17:
UK, Hertfordshire: prisoners briefly take control of 2 wings of hellhole…London: cops pelted with fireworks & bottles
Colombia, Antioquia: heavy clashes between striking miners and cops "…After 11 days of a mining strike in Segovia and Remedios, northeast of Antioquia, there were riots with stones against the GranColombiaGold company, against the police and a bus….The company …vehemently rejects the de facto ways of blocking roads, extortion and intimidation of the inhabitants of the municipalities, vandalism…The company announced that it is carrying out relevant  works to repair the pipe of the aqueduct Dona Ana, property of the company, that was broken by the detonation of explosives by unknown people. The cost of the repair amounts to 500 million pesos …The company reported that only 30 percent of its employees have been able to work."…Soledad: electricity cuts cause riots "With the burning of tyres and blockades, residents of the plant sector in Soledad protested the abasence of electricity … during the events, the windows of the local notary were broken and damage was caused to a warehouse.…In the municipality of Malambo in the sector of Mesolandia and in Galapa there was also disorder due to lack of service."
Germany, North Rhine-Westphalia: migrants get furious with social wankers
France, Nimes: 10 refugees manage to escape detention centre

Congo, Goma: demand for "peaceful" demonstration against dictatorship by official "opposition" not respected "…protesters continued to throw stones at police and build makeshift barricades when the police fired tear gas to disperse them."
30/7/17:

Report on intensified surveillance – including predictive "justice"

29/7/17:
France, Marseille: office of fascist organisation bombed

28/7/17:
UK, London: clashes with cops over cop murder of black guy…Video here & here

In this one can see the dominant definition of rioters' "violence": "The demonstrations grew more violent throughout the night, as rioters were seen jumping onto a lorry which ploughed through a barricade erected by protesters." A driver seriously threatens human bodies but it's the people who climb onto  this mobile commodity that are described as "violent". 
27/7/17:
South Africa, Western Cape: service delivery protesters block roads with burning barricades, etc.

France, Guadeloupe (French department in the Caribbean): burning barricades block major road as residents resist evictions made under the pretext of "unsafe" habitations

Tunisia, Bardo: clashes as cops dismantle tents erected in front of parliament by those opposed to absolving crimes of wealthy supporters of old regime

26/7/17:
Brazil, Sao Paulo: Landless Workers Movement occupy President's farm "The campesinos occupied the Esmeralda farm, located between the cities of Lucianopolis and Duartina, in western Sao Paulo to denounce the implementation of land reforms under the austerity measures taken by the government. About 800 landless people took control of the land at 6 a.m. as part of the movement's National Day of Struggle, under the slogan "Corrupt (Elements) Give Us Back Our Land."… the campesinos demanded that Temer turns his US$5 million farm into public land. They also protested that the owners are currently accused of corruption and that the government has been responsible for the death of hundreds of MST members since 2016. In addition to this, the MST organized 10 other simultaneous land occupations throughout the country. The movement also opposes land reform that eases restrictions on foreigners to own land in Brazil at the expense of poor families in irregular settlements….The occupations are the response to the murder of 61 Indigenous campesinos in 2016; And 48 in 2017….The property, about 1,500 hectares with a luxurious swimming pool, landscaping and a large eucalyptus production, belong on paper to a company called Argeplan, under the name of Joao Batista Lima Filho, known as Coronel Lima. under the name of Joao Batista Lima Filho, known as Coronel Lima. Batista Lima is an advisor and personal friend of Temer, who is also one of the partners of Argeplan. Residents of Esmeralda claim the farm is actually owned by Temer, who covered up any possible irregularities by using his aide's name….Argeplan is also being investigated for paying bribes to receive contracts and giving money to Temer's campaign " More here…Goias: prison riot leaves 4 dead "Four prisoners were killed, and one of them beheaded, in the latest of a string of riots at a Brazilian penitentiary…Nine other inmates managed to use the riot to escape from the prison in the central state of Goias, and four were still at large on Thursday.The violence broke out on Wednesday afternoon, with inmates torching the administration building and destroying a security vehicle in the city jail of Jussara, which housed 77 inmates…."Nine prisoners fled and took weapons from guards," it added, noting that five of them had been recaptured within 24 hours. Fighting broke out among prisoners from rival criminal gangs, officials said."
Algeria, Laghouat: 2nd night of riots over housing and land allocation "According to local sources, the protestors who cut  National Road No. 1 to traffic as well as the Boulevard 1iere novembre 1954 accuse the administration of favoritism and clientelism. "The protesters believe that the beneficiaries of housing and lots of land are not the real needy of the city," says our source. Wealthy people and others who do not live at all in the town of Laghouat are included in the list, while the children of the city who live  in poverty are excluded from housing as well as land lots"
Argentina, Buenos Aires: further clashes between cops and laid-off Pepsico workers

Sri Lanka: state deploys troops to crack down on oil workers' indefinite strike against sell-offs

UK, London: missiles chucked at filth as they clear road of party…Over-the-top Daily Mail article here
India, West Bengal: clashes as locals put up roadblock following accident caused by cops "A mob put up a roadblock in the area after the accident. A clash broke out between locals and the policemen when the latter tried to lift the roadblock. The mob also staged a demonstration in front of the senior police officers of the district who reached the spot following the accident. The local people also gheraoed the Deputy Superintendent of Police who tried to convince the protestors to lift the block. The local residents also attacked the cops and ransacked a police vehicle. The incident triggered tension among locals. A huge contingent of police force was rushed to the spot to pacify the mob. As the situation was going beyond control, the police had resorted to lathi-charge to disperse the mob which further complicated the issue. Rapid Action Force jawans were deployed to bring the situation under control. The mob also gheraoed the local police station, blaming police personnel for the accident."

France, Yvelines: cops ambushed, attacked with stones by about 15 hooded youths

Germany, Berlin: truck torched in solidarity with No-G20 Prisoners
25/7/17:
India, Noida (Uttar Pradesh):  phone workers threatened with sack revolt  "Windows were broken. Cellphone assembly units were demolished. The terrorised management called the police. Additional guards were rushed in from security companies. Six workers were arrested and the company put up a notice suspending operations on 26 July."

Pakistan, Rawalpindi: train drivers who organised strike sent to prison on terrorist charges "…drivers of Pakistan Railways appeared in the loco shed on July 25 and incited the other drivers not to join their duty and created hurdle in the railways affairs. It further said that the said drivers not only stopped the other drives at loco shed but they also telephoned the drivers at other stations to stop driving engines which caused suspension of railway traffic on other stations."

Morocco, Aghbala: cops clash with women and youths blocking major road in protest at high cost of sewer connections to houses…residents call for general strike

South Africa, Western Cape: buildings and cars burnt as negotiations over student fees continue
Honduras, Tegucigalpa: students blocking university access routes with stones demanding dropping of charges against fellow students & resignation of university president, chuck rocks at cops, whilst cops teargas & water cannon them

24/7/17:
France, Marseille: arson attack on 2 cars belonging to screws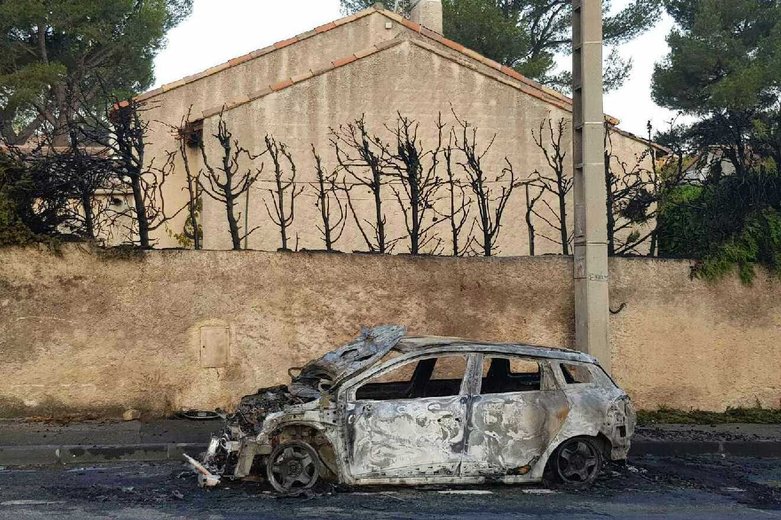 problem with the chokey, Baumettes Prison, Marseille
South Africa, Pretoria: service delivery protesters block roads… clashes as taxi drivers unblock service delivery protesters' barricades "The taxi drivers threatened to use violence if the protesters refused to open the road. They carried batons and sticks and threatened to use them. Police kept a keen eye on both protesters and taxi drivers. The protesters later dispersed while taxi drivers cleared the road of debris, burnt tyres and stones….The residents…moved their protest action from Pienaarspoort to Metrorail's railway line, stoning passing trains and burning tyres on the tracks. This caused major train delays, with some running two hours behind schedule."
UK, Lancashire: anti-frackers clash with cops…London: protesters against cop murder of young black guy block roads

Guatemala, Guatemala City : prisoners of youth detention centre riot whilst some try to escape  "Several minors are being treated for tear gas inhalation or cuts and scrapes suffered when they climbed atop neighboring buildings…. Several of the escapees managed to get on the roofs and threw bottles and rocks at police"
"Prison is a second-by-second assault on the soul, a day-to-day degradation of the self"
– Mumia Abu-Jamal – Live From Death Row
Germany, North Rhine-Westphalia: call to defend occupation of Hambach forest

22/7/17:
South Africa, Gauteng: almost 32,000 teachers play truant

France, Val d'Oise: clashes between youths and cops on 1st anniversary of cop murder of Adama Traoré; 3 cops slightly hurt by heavy-duty fireworks

Algeria, Béjaia: riot after cops stop Kabylie cultural conference

Congo, Tanganyika: heavy clashes between youths & cops "Clashes between youths and law enforcement forces have forced many families to flee their homes….This time, it is violence between young people and police officers that is the basis of this new misfortune that once again strikes the Congolese civilian population. "It all started because many residents of Moba and villages in the region are tired of the violence and the daily theft by the police," said a witness who joined this Saturday evening. "We do not say that our situation is isolated, far from it," continues our interlocutor. "We simply say that we …no longer want to endure this state of permanent violence. We work hard to be able to survive. It's hard every day. So when you see the policemen, who may not be  paid or are badly paid, force your door to come and steal the little you have, one day it explodes. That is what has happened in the last few days. Tension has risen and it has degenerated between police officers and young people …Our case does not interest anyone until there are a dozen deaths", continues our interlocutor. "But dozens of families, perhaps more than a thousand people, have already had to flee their homes in the face of the violence of the clashes. The young people are determined and the police do not want to give in. I think the stasis in Kasai began to degenerate in this way. We must talk about the violence of Moba before the situation worsens. Without this advertisement Kinshasa will leave the situation to rot and the dead will pile up here too. "

UK, Worcestershire: small prison riot…Surrey: travellers occupy cricket ground

21/7/17:
US, St.Louis: demonstrators against suffocating heat of prisoners dismantle perimeter fence outside prison and enter neutral ground  "With scorching temperatures expected to reach well over 100 degrees this weekend, protesters are again demanding closure of the city's medium-security jail, which doesn't have air conditioning. Police used pepper spray to disperse a crowd who had protested for about two hours…slogans … included "We treat animals better." …At one point, several protesters climbed under an exterior chain-link fence around the workhouse and a few scaled a second fence closer to the building, but they stopped short of going over its razor wire top….Chants from the protesters of "Let them go" were met with a "Let us out" response from inmates inside who gathered at windows and waved towels" Anarchist report and lots of videos here….Minneapolis: residents storm mayor's office over cop killing of Australian woman "…local protestors created chaos during the mayor's press conference, interrupting her speech and chanting till she left her own office. "Messy Betsy", "You are next" and "Power people," they hollered after Ms Hodges spoke about her "lost confidence" in the police chief. Activist John Thompson interrupted proceedings and shouted, "We don't want you as our Mayor of Minneapolis anymore! We ask that you take your staff with you! "We don't want you to appoint anyone anymore. Your leadership has been very ineffective and if you don't remove yourself we're going to put somebody in place to remove you," Mr Thompson said. "Your police department has terrorised us enough. You don't want to hear us, so hear me now – we do not want you as the Mayor of Minneapolis and we ask you to resign!" Ms Hodges made attempts to speak and offered to "talk about the future of policing", while the crowd chanted "bye-bye Betsy".
Peru: state of emergency declared in 12 different regions following strikes etc.
"After 36 days of strike action by teachers in 12 different regions, the Peruvian government has declared a state of emergency in the effected areas, effectively suspending constitutional rights of individual liberty, security, free travel and assembly for a duration of 30 days.Under the decree, the armed forces and police have been enlisted to enforce public order. Raids and detentions without a court order are now permitted in the state as there is an exception from ordinary legal restrictions. The order is taking effect in the province of San Roman, in the Puno region, and in the Cusco, Wanchaq, San Sebastian, Machu Picchu and Ollantaytambo municipalities in the Cusco area. The decision came following an attempt to take over the airport of Juiliaca, in the San Roman province, and after the teachers protests blocked transportation to the ruins of Machu Picchu, a major tourist attraction. Peru's teachers are striking to demand better working conditions and salaries, as well as fight proposed education reforms, with unions saying that dialogue with the Ministry of Education has been stalled. Over 5,000 striking miners in Lima were also met with tear gas and police in riot gear on Thursday. The miners began to strike on Wednesday in an attempt to put a halt to proposed labor reforms that will slash workers rights and safety regulations for workers in one of the most dangerous occupations."
Greece, Athens: cops petrol bombed yet again

Congo, Kinshasa: cops kill students protesting abduction of 2 fellow students "…the heavy security clampdown left an unspecified number of people dead while the UNIKIN administrative building was damaged."
20/7/17:
Peru, Lima: striking miners bring capital to a standstill
Venezuela: general strike and general riots against generals

Bangladesh, Dhaka: cops attack students blocking crossroads "Hundreds of students from all seven colleges affiliated with Dhaka University formed a human chain at Shahbagh intersection area at around 12:00pm. A lot of police was surrounding us, claiming they were there to maintain law and order. Without any warning, the police charged us with batons and fired tear gas shells at us, injuring several students"…Cops subsequently file attempted murder charges against 1200 students

Morocco, Rif: cops attack illegal demo "…police had blocked protesters from entering the city, citing "high orders". Most shops in the city were closed, and there were reports of slow internet connection. In the Sidi Abed neighbourhood, police fired tear gas at demonstrators who were chanting "Long live the Rif" and "Long Live Zefzafi" – in reference to jailed Hirak leader Nasser Zefzafi. Witnesses said demonstrators hurled stones at the police as they charged and knocked some to the ground, and that the security forces threw stones back at them." Clearly supporting a Leader is no way towards a self-determined struggle, however much such a guy is a victim of state repression, but there are obviously aspects of this struggle that, even if those involved might refer to the guy, involve some independent initiatives. See also this.

India, Kerala: 3rd night of occupations of 3 campuses,  demanding hostels for 1st year students…More here "The Occupy protests rocking three campuses of Central University of Kerala changed tactics after the administration suspended classes to blunt their strike demanding hostels for first-year students. Denied access to classroom, senior students began teaching juniors  in all public spaces on three campuses of the university — — Periya, Padannakkad and Vidyanagar. And this morning research scholars joined the strike after the university denied them access to labs. …The students had been occupying public spaces on the three campuses for the past two nights."
Algeria, Bejaia: over 600 workers arrested as 5000 cops stop march against state energy company

19/7/17:
US, Washington DC: 300 or so people occupy Republican Party offices against Trump's attacks on the margin of health care provided in afundamentally unhealthy world

Greece, Athens: 3rd night of rioting "In a separate development, a group of hooded youths vandalized the façade of the building housing the city hall of Zografou and scattered leaflets protesting the recent death of a sanitation worker."
18/7/17:
Greece, Lesbos: migrants clash with cops again See also this interesting text on the "migrant question" by the Greek group TPTG…Athens: small riot over imprisoned anarchist

17/7/17:
South Africa, KwaZulu Natal: mortuary workers demonstrate against trade union sell-out

Germany, Büchel: anti-nuke activists occupy bunker meant for storing nuclear bombs Though I can appreciate the good will behind such an initiative, probably the sole result of an action like this is to inform the authorities of loopholes in their security system.

Greece, Athens:   expensive shops  smashed up in support of anarchist woman sent down for long time for "crime" she obviously didn't commit (video)
France, Val d'Oise: 15 people corner cops & threaten them with iron bar and tear gas…Ardeche: enemy communication systems up in smoke…Paris: attack on German embassy in solidarity with those arrested in Hamburg's anti-G20 ruling   racketeers

US, California: yet another critique of the heart of a heartless world More here. See also this.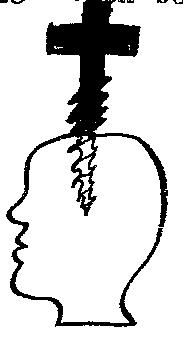 Honduras, Tegucigalpa: heavy clashes with private security guards trying to break up assembly of students discussing crisis of "paralysed" classes, etc.
16/7/17:
Brazil, Amazon region: 200 indigenous occupy construction site for hydroelectric power station

Egypt, Cairo: protester against demolition of unauthorised buildings killed; 31 cops injured "A ministry statement said the violence began when police attempted to remove illegal buildings on state land on al-Waraq island. Residents attacked the police with birdshot guns and rocks, it added. The police responded with tear gas. Illegal use of state land is widely common in Egypt, as well as building on agrarian land in violation of the law." More here "A source from the Giza governorate told Al-Masry Al-Youm that the demolishing orders have been postponed indefinitely, but did not elaborate….Security forces fired tear gas to prevent people from gathering. The sound amplification systems of nearby mosques on the island broadcasted calls for people to "defend their homes and land." People of the island told Al-Masry Al-Youm that they woke up this morning and found police and army forces besieging Warraq in order to oversee demolition orders of buildings on the island. The people expressed concerns that the forces would evacuate the island as a whole to establish a business hub."
Ukraine, Kiev: report and communiqué  about burning of luxury car by anarchists

Switzerland, Montreux: cops and cop vehicles attacked with various missiles by at least 50 people outside Jazz Festival

US, Los Angeles: cops v skateboarders once again (see entry for 11/7/17)

Germany, Baden-Württemberg: 3 cop vehicles damaged as mainly migrant  youths "riot"

15/7/17:
France, Seine-St.Denis: cops attacked with stones, after being ambushed following inspection of burning bins; later, 2 motorbike cops are attacked by youths with iron bars….Paris: clashes on margin of concert of Congolese musician close to Republic's President (video)

14/7/17:
Canada, Montreal: luxury cars torched in anti-gentrification attack More here

India, New Delhi: maids working at luxury high-rise riot after boss sequestrates fellow worker because of pay dispute "Dozens of angry maids burst through the gates of the Mahagun Moderne apartment complex just outside the capital, hurling stones and breaking windows, under the belief that a fellow domestic worker had been held by her employer there against her will in a pay dispute, police have said. Police are still trying to determine the exact circumstances of the dispute — whether the employer was refusing to pay back wages, as the maid alleges, or whether she stole money, as the employers claim. More than a dozen people have been arrested in the incident…Class divisions between household staff and their affluent bosses remain deeply entrenched, Lahiri writes: "We eat first, they eat later . . . we live in front, they live in the back, we sit on chairs and they sit on the floor, we drink from glasses and ceramic plates and they from ones made of steel and set aside for them, we call them by their names, they address us by titles….Bibi, 26, from West Bengal, claimed that when she went to her employers' home to collect $125 in back pay, she was assaulted and threatened and ended up hiding overnight in another part of the complex. "Madame said to me, 'If you try to run away, I'll throw you in the dust bin. I'll kill you,'  " she said. In Noida, more than 2,000 families live in Mahagun Moderne, a 25-acre complex with swimming pools, a tennis court and landscaped pathways. A short distance away, their household help live in tin-roofed huts in a muddy field, bathing from a communal tap." More here and here…. Himachal Pradesh: police station stoned, cop cars damaged, as riot breaks out following arrests of orchard workers for rape-murder, crowd thinking cops were protecting the real upper class murderers (further developments here from 20/7/17)… Rajasthan: 500 farmers  herd stray cattle into administrative area, pelt cops with stones, in protest against reduced access to water for irrigation

Bangladesh, Dhaka: clashes with cops after factory closure

France, Essonne: Champagne Anti-Socialists liberate 600 euros of the stuff on Bastille Day as mini-riots break out throughout department "In Vigneux-sur-Seine, a dozen young people have robbed the Franprix. They left with candy and 600 euros of champagne. On the arrival of the police clashes erupted. Police  were taken to task and targeted by heavy-duty fireworks. Two officers were slightly injured. In Saint-Michel-sur-Orge, clashes erupted between police and young people causing a lot of material damage. From Igny to Saint-Germain-lès-Arpajon passing through Paray-Vieille-Poste, many garbage cans were also set on fire that night. The same fate was reserved for twelve cars throughout the department."…Val-d'Oise: lots of small incidents in 13 different parts of this department just outside Paris (burning bins, cops stoned, etc.) More here…report on other Bastille Day incidents "The July 14th celebrations in Ile-de-France [area around Paris] were again accompanied by night-time urban violence… 25 cars were burned and 18 people were arrested in the Val-de-Marne on the night of 13-14 July. In the commune of Boissy-Saint-Léger, about fifty people erected barricades and threw projectiles at the police and firefighters that evening. Similar incidents occurred in Orly and Vitry-sur-Seine. A police station was also attacked in Champigny, where officers replied with disencirclement grenades…. in Sevran, a police officer was said to have opened fire, when he was taken to task by a group of individuals…A young man was wounded by a shot, without his life being in danger. Witnesses also spoke of garbage fires, as well as groups of individuals armed with iron bars.".…Besancon: locks of estate agents, security company & sports centre for rich superglued in solidarity with imprisoned comrades

Eire, County Laois: report of riot squads having been sent to prison 370 times in 2016

Australia, Sydney: offices of plastic media personality-cum-businesswoman splattered with eggs

13/7/17:
South Africa, Pretoria: 1000 informal settlers battle cops in service delivery protest
"The protesters are reported to have attacked the police, security services and journalists with stones. They also blocked roads and burned tyres and other public buildings including a learning centre of the Tshwane University of Technology"
Haiti, Port-au-Prince: burning barricades erected after cops kill 20-year-old book-selling street-market seller as they evict stalls

Argentina, Buenos Aires: barricades as redundant workers clash with cops outside PepsiCo
Venezuela, Sucre: 3rd day of various types of looting of food Whilst some of this looting is a critique of exchange value (e.g. the looting of a restaurant or the looting of a commercial district), other aspects are more indicative of an "every man for himself" attitude – for instance the looting of a truck carrying food to be distributed for free, and the dispossession of its driver. Meanwhile, trade unions show their repulsive support for the state.

12/7/17:
Peru, Machu Pichu: workers block tourist access to site in movement against airport construction "Workers prepare for a national strike against the government of Kuczynski in Peru. Peruvian workers in Machu Picchu blocked the entrance to tourists at the landmark site Wednesday, blocking the trains taking people back and forth from the archaeological site, to demand the government of Pedro Pablo Kuczynski stop the planned new airport in the area.Thousands of tourists were stranded on both sides, and the PeruRail company, which is owned by a British organization, said its services would be suspended until Thursday. Construction of the Chinchero airport was scheduled to begin in February but has since been delayed due to protests."
France, Lyon (Vaulx-en-Velin): molotovs thrown at cops, cars and bins burnt on 2nd night of clashes in this banlieu…Yvelines: about 40 hooded people attack cops and firfighters with heavy-duty fireworks and molotovs; cops use 50 dispersion grenades

11/7/17:
UK, Chesterfield: report of sabotage of fracking rig "The incident took place in May at a base run by PR Marriott, which stores and maintains rigs for shale gas firm Cuadrilla. Sledgehammers were used to smash the rig's touchscreen computers and window, components were drilled out and pneumatic pipes and cables were cut" More here

Germany, Munich: railway network used by arms manufacturers sabotaged

US, San Francisco: skateboarders v. cops
10/7/17:
Greece, Lesbos: migrants clash with cops, burn tents "The unrest began when a group of migrants launched a protest outside the so-called pre-departure center which operates within the Moria camp in a bid to draw attention the substandard conditions in which migrants awaiting deportation to Turkey are being held."

9/7/17:
Guatemala, Flores Costa Cuca: cop car overturned and burnt following death of motorbike taxi driver after cops crash into him

US, Oklahoma: prison riot More here "Hundreds of inmates — some armed with baseball bats and iron pipes — rioted at an Oklahoma federal prison for about eight hours, taking two guards hostage and refusing to return to their cells before they were finally corralled by law enforcement officers…about 400 inmates caused the disturbance in two recreation yards. Miller said prisoners, some toting bats and pipes, took two guards hostage at the outset of the riot, but that both were freed and uninjured."

8/7/17:
Germany, Hamburg:…and the fiery fury forges forth For detailed coverage see this. For a look at both cop and rioters' tactics see this. For a good laugh see this (complete with photo of goody goody citizens).

7/7/17:
US, Ohio: senator's office occupied by protesters against attacks on health care

UK, London: rent strike wins £1.49 million

Germany, Hamburg: Melania Trump trapped by protests More here "Dozens of cars have been set on fire and thick smoke has covered the skyline as police clashed with demonstrators in Hamburg….In the footage, riot police can be seen clashing with protesters as many of them use their batons to hit demonstrators….Some 20,000 police from all of Germany's 16 states have been deployed on the streets to face off against up to 100,000 protesters, including an estimated 8,000 who police say are prepared to use violence.Water cannons and tear gas have been deployed by German riot police to combat the chaotic scenes.Images from the riots last night, which continued into this morning show some protesters throwing dangerous objects at police forces. Fires were lit in the streets as the chaos ensued, while the masses of people swarmed around the police. And demonstrators have continued to attack police and emergency vehicles, and there has been damage reported to construction sites, banks and business premises."…shops looted…video here

6/7/17:
France, Italian border: migrants in mass fare evasion

US, Washington: Republican senators' offices occupied in protest against attacks on health care…Pennsylvania: trees occupied in struggle against pipeline construction

UK, Bristol:police car burnt out in arson attack by group of youths…London: Sir Double-Barrel Chairman heckled at Grenfell Tower resident's meeting The main question, given the obvious culpability of the council in this clearly class-based mass-murder, is why there has been virtually no violent rage in response to it. Though this seemingly over-optimistic article says that the deputy leader of Kensington and Chelsea Borough Council, a different Double-Barrel (the son of the Earl and Countess of Wemyss and March, who have a 5,000-acre stately home in Gloucestershire), got a brick through his window (certainly this refers to vandalism at his house).

Germany, Hamburg: anti-G20 clashes continue More here "159 police officers have been wounded in clashes. For the second day, police had to resort to water cannon to disperse protesters while dozens of cars were set on fire in the suburb of Altona. …"for the 1,000 hard-left militants who wreaked havoc on the streets of Hamburg, German Chancellor Angela Merkel could not have chosen a better location to hold the G20 summit." That's because the dense, urban environment allows them to disperse and hide easily, and the city is full symbols of the wealth they detest – from the gleaming 800 million euro ($913 million) Elbphilharmonie concert hall to the shipyards that build luxury yachts…. A police helicopter was nearly hit by a pistol flare light on Friday…At one point, the Hamburg police had to deny that the local army was getting involved, tweeting that "we are receiving no support from the army at the G20. There are clear constitutional limits on how we operate."…the German army was transporting materials on orders from the police….the most striking feature of the Hamburg violence was the pervasive attacks on cars by leftist protesters who set several cars on fire in Altona, several police vehicles also were vandalized, according to Hamburg police, who tweeted the images of police vans with black paint and smashed windows."…Bremen: 5 cops hurt by migrants whilst trying to operate a control

South Africa, Pretoria: informal traders hold officials hostage for 5 hours, demanding promised subsidies to provide for their children…KwaZulu Natal: landless movement Abahlali BaseMjondolo  block several roads in clash with local council …Pretoria: animals threaten rebellion against city's zoo See also this: AnteatersUmbrella-v1_0 "Here, in the zoo, in this place of hypnotic fascination, human beings come to see their own instincts caged and sterilized. Everything that is intrinsic to humankind, but smothered by capitalist society, reappears safely in the zoo. Aggression, sexuality, motion, desire, play, the very impulses to freedom are trapped and displayed for the alienated enjoyment and manipulation of men, women and children. Here is the harmless spectacle in which everything desired by human beings exists only to the degree that it is separated from the reality of human existence. The cages are merely the extensions of the cages that omnipresently infest the lives of all living beings. Here the animals are placed in the unnatural habitat of a society unnatural to itself. The incandescent speed of cheetahs, the desparate prowling of leopards, the celestial fever of black swans, the immaculate laughter of seals, the absent-minded tumbling of marmosets, the cabalistic brooding of owls: these veritable emblems of grandeur are imprisoned, severed from the past and the future and turned into empty shells of a previous joy. All that has been natural and a source of pleasure, for animals, has been converted into a performative slavery of a zoological bastille. Ability has been made the toil of suffering….One must heed, too, the invulnerable signals through the flames by the animals themselves: a few years ago, for example, the polar bears at Brookfield Zoo, after heavy rains flooded their lair, swam across the moat, broke into a concession stand and frolicked about as they consumed thousands of marshmallows….If enslavement begins with humankind, it must end with the simultaneous liberation of humans and animals from the yoke of commodity fetishism and narcissistic effusions."
5/7/17:
Eire, Dublin: farmers occupy Department of Agriculture in protest at poor compensation for dire weather conditions affecting production

US, Louisiana: clashes with cops on anniversary of cop's murder of black guy…North Carolina: another critique of miseducation

Germany, Hamburg: 12 Porsches destroyed in protest against G20

4/7/17:
Italy,  Lecce: company trucks wrecked as olive trees are uprooted to make way for gas pipeline construction

Germany, Hamburg: more clashes with cops over anti-G20 campsites (see entry for 2/7/17)

3/7/17:
France, Seine-sur-Marne: 30 youths attack cops during 6th attempt to build wall, 5 times destroyed previously, across passage used for low-level dealing on estate

Mexico, Oaxaca: army and police enter area blocked to them by residents who'd attacked political/union racket, burning at least 50 houses and 5 vehicles Pi writes: "The Frente Popular 14 de junio is a satellite organization of the PRI [governing party], a sort of union, organizing transport in the neighborhoods (motorbike-taxis and taxis). What happens is these types of organizations are supposed to control neighborhoods through various means (giving out jobs, vote-buying, etc.). Locals are also supposed to pay a fee if they want to sell in the streets (an important activity everywhere in Mexico since salaries are extremely low – maybe it also helps maintaining them so low, but that's another story). They got tired of this and attacked the "company" (or "union"). They also burnt houses belonging to people who just happen to live in the organization's stronghold, but have nothing to do with them."

Guatemala, Guatemala City: prisoners escape during riot at juvenile prison after 2 inmates commit suicide "Police launched tear gas canisters while inmates threw stones at the Guatemala City lockup on Monday. Interior Minister Francisco Rivas said about 10 inmates escaped during the riot, but six had been recaptured….The rioting juveniles occupied the roof of the facility in the capital demanding improved conditions, including conjugal visits. In March, a fire at a government facility for abused children killed 41 girls."
Tunisia, Tunis: stall-holders clash with cops after state cracks down on "anarchic" street markets proliferating since uprising of 2011 For an ultra-leftist take on the situation there, see this analysis.

2/7/17:
Switzerland, Zürich: arson attack on building site for police & "justice" centre just 10 days after inauguration of site  "… a transformer supplying the site with electricity, located just outside the safety enclosure, was set on fire...The incendiary attack on the containers and the transformer, which resulted in technical unemployment and material damage amounting to 200,000 Swiss francs, is perhaps not much compared to the monstrosity of the police and justice center project, but it was able to humiliate the enormous security operation surrounding the site and to reveal that many people are not ready to accept the construction of this gigantic fortress for Zurich cops."
South Africa, Western Cape: cars torched, roads blocked with trees & burning tyres in service delivery protests by informal settlement residents…man killed by cops during these clashes …Pretoria: prison riot over parole issues "The riot follows the handing over of a memorandum to the Justice Minister Michael Masuthla two weeks ago from prisoners in three Gauteng and KwaZulu-Natal prisons listing a string of complaints about parole' overcrowding' poor food and violence meted out by warders. Prisoners from several Gauteng prisons told The Times that the strike would begin in other prisons in the province from tomorrow (Monday). "We are gatvol [tired] of the way we are treated. We are not going to let this continue and will do whatever it takes' including going on strike' to get the minister to address our issues'" said a Johannesburg Central prisoner. A Pretoria prisoner said the problems had been a long time coming. "We are sick and tired of how the parole boards operate. We are treated like animals. Yes we have done wrong' and we have been punished' but the prison authorities and parole boards continue to punish by not releasing us on parole when we should be." He said the strike began when prisoners who were in an exercise yard refused to return to their cells. "When they wanted them to go back to their cells they refused. The warders started pushing the prisoners back' but they fought back. Several of them were armed. That's when they called in the specialised security warders who assaulted the prisoners'" he charged. Contrary to the official statement' he said that at least 15 prisoners and four warders had been injured in the clashes. "One of the warders was beaten with a brick after he called the prisoners the K word. He got what he deserved. He's lucky he wasn't killed and the other warders dragged him away'" the prisoner said." More here and here


Kenya, Kilifi: riots after screw shoots man in the back, killing him "…angry residents pelted a police vehicle with stones and barricaded the Mombasa-Malindi road". More here "More than 300 locals burnt tyres at Kibaoni bus stop opposite Pwani University,"

Germany, Hamburg: several arrests as cops clear anti-G20 campsite More here

Uraguay, Salto: famous footballer floored
1/7/17:
India, Punjab: shops attacked, clashes with cops, during protest against murder

South Africa, Western Cape: 2 major roads blocked, cops pelted, zinc-roofed shacks burnt, as informal settlers protest lack of service delivery and long delays in getting re-housed
China: 3 reports on intensified state surveillance, including 2 on the  profoundly rebellious region of  Xinjiang – here, here,  & here "The Chinese Ministry of Public Security—its national police force—and other agencies called in 2015 for the creation of an "omnipresent, completely connected, always on and fully controllable" nationwide video-surveillance network as a public-safety imperative. In a policy statement, the agencies included "facial comparison" in a list of techniques to be used to improve surveillance networks."…and here:" residents in a district of Urumqi, the capital of the Xinjiang Uyghur Autonomous Region, are being required to install the Jingwang (净网, literally "web-cleaning") surveillance app on their cellphones. Authorities are reportedly conducting spot-checks to ensure that residents are complying with the directive."