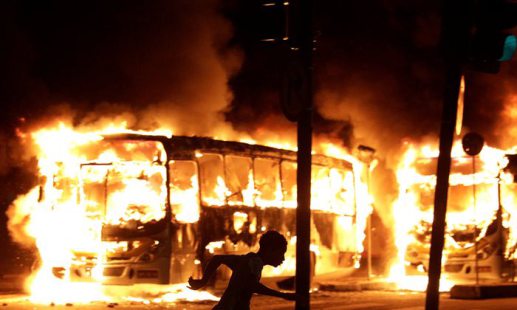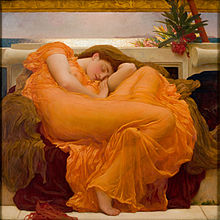 "June suns, you cannot store them
To warm the winter's cold,
The lad that hopes for heaven
Shall fill his mouth with mould."
– A.E.Housman
Please note: I  rarely put up reports from places that have had constant clashes with the state for several years now – and often on a daily basis – places such as Palestine/Israel, Kashmir and Bahrain. And now, the daily clashes in Venezuela. Which is in no way to diminish those aspects of the struggles there that have some independent aspect to them. It's merely that there are other sites that focus on them better than mine and, besides, detailing constant conflicts  like these would unnecessarily inundate the site.
30/6/17:
Brazil: general strike against government "Hundreds of people have been blocking main thoroughfares leading to Brazil's largest cities in the second general strike this year against President Michel Temer's labor and social security reform bills. Demonstrations have been reported around the country, as protesters brought public transportation to a halt. In Brazil's capital, Brasilia, bus companies decided to keep their vehicles off the roads, leaving thousands of passengers stranded. While in Belo Horizonte, metro workers have come out on strike, despite the threat of heavy fines. Protesters also blocked one of the main highways leading into Rio de Janeiro. But the city's public transportation continued to operate normally during the morning rush hours. …Activists also blocked the main road leading to São Paulo's International Airport and marched through the city's domestic terminal chanting "Temer Out"….Demonstrations are also being held in Salvador, Curitiba, Porto Alegre, Natal and Goiania, according to state's military police forces."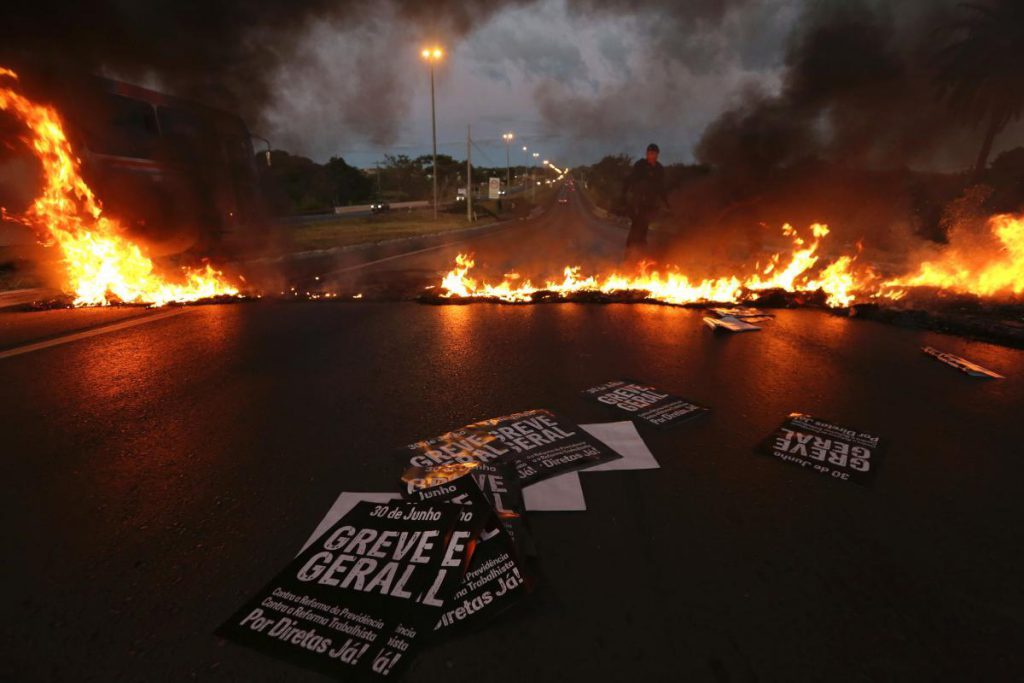 Access to Rio de Janeiro's downtown was blocked early in the day, with traffic jams stretching 9 miles (14 kilometers) out from lines of strikers and rows of burning tires. "Brazilians are happy even when protesting, but the moment will come when we'll have to hit harder, with more violence, against those thieves that govern us," said 70-year-old Ivete Franca, a retired history professor. With her pension payment on hold, Franca said she is already living out of her emergency funds. – here
29/6/17:
Zimbabwe, Harare: windows broken as cops repress street vendors More here "For more than two hours, police fought running battles with the youths who were later joined by the vendors who were protesting loss of their wares which were confiscated by municipal police….The youths pelted police with stones and pegged them back to First Street where some officers manning the police post were forced to seek refuges in nearby buildings….Commuters and motorists were caught up in the chaotic scenes which saw police calling reinforcements which responded by firing volleys of teargas which forced most shops to close."
Greece, Athens: molotovs thrown at cops after state bans demos

Germany, Berlin: heavy cop attack on protesters against eviction of social squat

28/6/17:
Argentina, Buenos Aires: barricades of burning tyres  during demo against neoliberal policies

Mali, Diré: army intervenes to save cop lives after local uprising following cops firing live rounds (badly injuring 4)  having run out of tear gas during protests against cop harassment & corruption

Belgium, Anvers: report about increased violence against cops here

France: report about 3 lorries belonging to company involved in prison construction being torched

US, Arkansas: thou shalt destroy all thou shalt nots

UK, Chelmsford: the soul of souless conditions in a baptism of fire "The abolition of religion as the illusory happiness of the people is the demand for their real happiness. To call on them to give up their illusions about their condition is to call on them to give up a condition that requires illusions. The criticism of religion is, therefore, in embryo, the criticism of that vale of tears of which religion is the halo.  Criticism has plucked the imaginary flowers on the chain not in order that man shall continue to bear that chain without fantasy or consolation, but so that he shall throw off the chain and pluck the living flower. The criticism of religion disillusions man, so that he will think, act, and fashion his reality like a man who has discarded his illusions and regained his senses, so that he will move around himself as his own true Sun. Religion is only the illusory Sun which revolves around man as long as he does not revolve around himself." – Marx, A Contribution to the Critique of Hegel's Philosophy of Right, 1843. See also this…Birmingham: police car improved
Eire, Dublin: water protesters found not gulity

27/6/17:
South Africa, KwaZulu Natal: debris and tyres burnt during service delivery protest This report highlights a molotov attack on a truck. From the outside this appears as pointless violence, but in fact, it happened after cops had cleared the roads. Chucking stuff at vehicles in this country is a way of blocking the roads when barricades are quickly removed or cops charge rapidly: there is usually no way to block a road other than to scare people off from driving along it.

Israel, Jerusalem: disabled protesters block main road into town

US, North Carolina: the school where we burn, the fire where we learn

Venezuela, Maracay: mass looting as state continues killing…decent enough anarchist critique of Madurismo here, though a bit lacking in specifics

26/6/17:
UK,  Sussex: massive arson attack on business centre

Belgium, Brussels: 4 vehicles burnt out in solidarity with anarchists accused of terrorism

South Africa, Johannesburg: fire station attacked during protest No information about the nature of this protest

Zimbabwe, Harare: medical students clash with cops in protests against doubling of fees

Morocco, Rif: 39 cops hurt, cop car destroyed… in continuing movement involving thousands (15 demonstrators hospitalised) demanding release of political prisoners More here in English. And this (mildly social democratic rag with some useful information)

Argentina, Buenos Aires: workers occupy Pepsico plant in movement against redundancies
France, Calais: migrants block motorway again, with burning branches and tree trunks…Arras: CCTV camera smashed with hammer

25/6/17:
UK, London (Forest Gate): bricks thrown, bins burnt as people protest killer cops (videos)

24/6/17:
India, Mumbai: women prisoners get violent after screws kill fellow prisoner "Over 200 prisoners and undertrials were booked after they fought off guards to climb out on to the jail terrace to protest the death of Manjula Shete, who was allegedly beaten up following a confrontation with prison officials….a post-mortem revealed that she had sustained internal injuries, including many in the head. This prompted authorities to register a murder case against Byculla jail superintendent Manisha Pokharkar and five guards….DIG Sathe said that this is the first time in her service over two decades she had come across such a violent protest by women prisoners which left many cops injured….The Nagpada police are likely to arrest the jail superintendent and the five guards who have already been suspended…Shete, a Bhandup resident, had been recently transferred from the Yerwada jail in Pune to Byculla recently. It is suspected that she stole two eggs. The discrepancy was found during dinner, triggering a chain of events leading to her death." More here and here "…a witness described hearing the woman's screams as female guards forced open her legs and inserted a stick into her vagina. According to reports, the woman was beaten because she complained that prisoners were not receiving sufficient food. She died in a hospital, where she was taken hours after being beaten…She had lain in the barracks bleeding until she lost consciousness,…Six female prison officials, named in the police report for their involvement in the prisoner's death, were suspended, and the women's commission of the state of Maharashtra summoned the director-general of police to explain how such a death could happen. All 291 inmates at Byculla jail were booked for rioting in protest of the inmate's death….Jaising said that the focus on Mukerjea rather than the slain inmate boiled down to a "class issue." "One of the defining characteristics of India is cruelty to people of the lower classes," she said. "There is an utter lack of concern for the people of the working class and the underclass. If you look at the facts [of this case], shocking is an understatement." Conditions in India's prisons are notoriously bad. Beatings and torture to extract information or confessions are standard. Crowded, dingy cells, poor hygiene and a conspicuous disregard for basic rights are widely documented."  Description of these specific miseries   here. "…even the slightest hint of a complaint — over food, lack of space, mosquitoes, or threats from other inmates – can invite several rounds of beatings from the jail staff. "The golden rule at the Byculla jail is, keep your mouth shut. From the time you are woken up at 5 am (see box on jail routine), till the time you fall asleep, say nothing and you'll be fine," she said. The Byculla women's jail has a sanctioned capacity to accommodate 262 inmates, and currently houses 300, of which 17 inmates are accompanied by their children. According to the information accessed by this newspaper, trouble has been brewing over the quality of food handed to the inmates for six months now. Already lodged in filthy conditions: the inmates are given one soap bar to bathe and wash clothes and utensils, there's barely enough water for bath, and several inmates suffer from rashes and urinary tract infection….Another former inmate, Sheetal Sathe, who spent two months inside the Byculla jail in 2013 on charges of helping the Naxals, said her plight was worsened because she was pregnant. "We were crammed in overcrowded barracks and were at the complete mercy of the jail staff. Inmates who won't, or couldn't, pay bribes were at the receiving end of some of the worst torture. There were several inmates who were ailing, but no doctor would visit them," Sathe said. In 2015, an inmate, Angela Sontakke, went on a five-day hunger strike to protest the plan to install CCTV cameras inside the jail premises. Enraged jail officials subjected her to solitary confinement to "teach her a lesson"

Belgium, Liege: crowds attack cops with projectiles during end-of-exams festival

UK, London: clashes with cops as 200 party in park…excessively polite report about successful occupation of workers at SOAS…Kensington's housing councillor forced to flee home after threats ""Following threats and vandalism outside his house, which has been reported to the police, he had to ­relocate his family – at his own expense – during the course of last weekend." See also this "We believe that Cllr Feilding-Mellen had prior knowledge of the detail of the Council's forward planning for the regeneration of the Latimer area, and we believe his decision to purchase his current residence in Bramley Road may have been made in anticipation of the likely increase in the value of that property as a direct consequence of the Council's regeneration policy, over which he now exercises considerable power and influence as Cabinet Member for Housing, Property and Regeneration.".

Switzerland, Zurich: CCTV camera destroyed  during wildcat demo against prison Includes communiqué in German.

23/6/17:
France, Val-d'Oise: 50 youths surround and attack cops during arrest of youths for syphoning off petrol from building site engine…Yvelines: cops attacked with projectiles after bins burn…Angers: 4 cops attacked by youths on estate

South Africa, Gauteng: student nurses set bins on fire, storm and occupy council offices after exams are cancelled following leaks of exam papers
UK: report on sabotage of fracking project…and other good news from the UK

Ukraine, Kiev: 2 anti-ecological excavators destroyed by anarchists

22/6/17:
France, Tarn: 42 meter high mast testing viability of wind turbine project completely destroyed in arson attack …Pau: 5 CCTV cameras wrecked…Asnières-sur-Seine (Paris banlieu): cops use tear gas & flash balls as 50 youths stone them whilst they close fire hydrant opened to cope with unbearably hot weather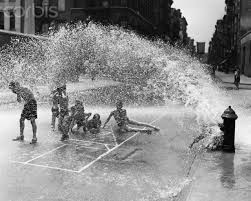 India, Mumbai: 6 cop vehicles torched in farmers' resistance to acquisition of land for military use "…protestors torched six police vehicles and blocked Thane-Badlapur highway even as the state government deployed two companies of Special Reserve Police and Riot Control Police to control the situation. The protestors were injured when the police fired pellet guns after policemen including an assistant commissioner were attacked with stones" See also this…and this, almost a week later

Colombia, Tolima: masked up students confront riot cops outside university on "fallen students day"…report about strikes throughout country

Greece, Athens: cops attacked with molotovs in Exarchia …as state prepares to attack anarchist squats for refugees

21/6/17:
South Africa, Gauteng: municipal workers torch town hall, chuck stones at cops, after march
UK, London: minor clashes with cops over Grenfell Tower massacre

Mexico,  Michoacán: student shot by cops during demo demanding payment of scholarships, transportation and food stamps "Protesters brought the local train service to a halt when they blocked the railway tracks….around 300 youths started throwing rocks, sticks and Molotov bombs. He also said they set fire to a truck on the tracks."

Chile, Santiago: clashes as 5000 students march for free education

France, Essonne: 60 youths stone cops closing fire hydrant opened during exceptionally hot weather…Tours: similar situation here as well…Bure: 3-star hotel-restaurant designed to host nuclear waste technocrats smashed up "A  barricade of tyres was set alight. Then realizing that the door was wide open, several people soon found themselves inside and broke the windows, the bar with its precious bottles of alcohol. While the alarm sounded eloquently and chaos reigned in this aseptic space, other joyful bandits demolished the usual barriers around this famous hotel which regularly welcomes all the shithead nucleocrats. "
20/6/17:
Italy, Turin: clashes with cops  during demonstration against new law forbidding sale and consumption of alcohol after 8pm "Demonstrators chanted "We want to drink" and "Everybody hates the police!" More here in English

Australia, Melbourne: statue of former PM repeatedly vandalised

Belarus: report and video of opposition to the "parasite tax"

France, Paris banlieus: report about more & more fire hydrants being opened to cool down during  climate change provoked by global commodification

19/6/17:
South Africa, Gauteng: informal settlers vandalise customer care centre after electricity cuts
Report about new potential Big Brother surveillance technology "Researchers … have given the first demonstration of three-dimensional imaging of objects through walls using ordinary wireless signal. The technique, which involves two drones working in tandem, could have a variety of applications, such as emergency search-and-rescue, archaeological discovery and structural monitoring." The tyrant's dream of continuous universal surveillance.
Senegal, Kebemer: 3 vehicles belonging to town hall destroyed in riots against local council giving 1000 hectares of land to company

Greece, Athens: trade union stages hour-long occupation of Ministry of Interior to boost its fading image
Afghanistan, Kabul: 1 person killed as "security" forces dismantle tents protesting lack of "security"…this report says 2 killed

18/6/17:
France, Val-de-Marne: cops on patrol attacked with stones

South Africa, Cape Town: clashes as state evicts land squatters…cop does something positive for once

Germany: sabotage of 13 cables on country-wide train network claimed by anti-G-20 group

Indonesia, Bali: 4  men tunnel their way out of prison

17/6/17:
Belarus: report on movement against "parasite" tax

Bangladesh, Dhaka: twilight of the idols

France, St.Etienne (Loire): riot cops stoned after theatre is set alight and youths expropriate firefighters' hose…Pau: CCTV cameras sabotaged, cops stoned by 25 youths

Germany, Berlin: radical squatters riot "Offenders set fire to several cars, street toilets, trash bins and plastic road barrier, broke Windows in pripravena along the street cars. They looked into the pavement and threw it to law enforcement. "
UK, Antrim: mindful critique of education, stupefication, commodification"Education is not the filling of a pail, but the lighting of a fire." – William Butler Yeats. See also this

Sweden, Trollhattan: 3rd night of riots after social workers separate migrant kids from parents 
16/6/17:
Sweden, Trollhattan: 2nd night of riots – masked youths attack cops with sticks & stones The state tries to make out that this was due to "power struggles to hold territory in the district" among rival gangs. In fact, it was sparked off by social workers separating kids from their parents.

UK, London: scuffles as demonstration over Grenfell Tower storm Kensington & Chelsea Town Hall "One demonstrator, who gave her name as Leila, held a placard, which said simply: "I'm livid.""…journo-vultures attacked…temperatures rising…More here Apparently a demo scheduled for 17th June was cancelled by the so-called Radical Housing Network. Maybe they've been leaned on or perhaps they're  fearful of the consequences themselves…or both?

Brief note on this massacre:
Most people are putting it all down to austerity, but it's more complicated than just that. The cladding was done partly for aesthetic reasons – for the wealthier neighbours. Another reason to hate aesthetics.  The slightly lower cost – just £5000 less than flame resistant cladding – was also a reason, obviously ( £10 million  was allocated for the refurbishment of the block but only £8,600,000 was used. ). Apparently, the manufacturer's instructions stipulated that it should not be used on structures over 30 metres high and Grenfell was 67 metres high, something else which is not being publicised. The height restriction on its use is because the tallest ladders available can't reach people on upper levels so it's an acknowledgement of the risks.

But most importantly – it's part of capitalism in general. In 1966 – under an OLD LABOUR government (Harold Wilson's), with a  nationalised coal industry, in Wales  a massive spoil heap from the nearby Merthyr Vale Colliery collapsed onto the village of Aberfan, burying 20 houses and the Pantglas Junior School in a 10-metre deep landslide of water-saturated slurry, killing 116 school children and 28 adults. Like with the Grenfell Tower massacre, the possibility of such a disaster had been foreseen, but of course, nothing had been done.The report of the Davies Tribunal which inquired into it was highly critical of the National Coal Board and its boss – Robens. He  eventually appeared in the final days of the inquiry and conceded that the NCB was at fault.  In the wake of the disaster Robens refused to allow the NCB to fund the removal of the remaining tips from Aberfan, despite the fact that the Davies Tribunal concluded that the NCB's liability was "incontestible and uncontested". Despite this conclusion, Robens refused to pay the full cost.  Robens then raided the Disaster Fund (which had been raised by public appeal) for £150,000 (a bit over £2.5 million at today's prices) to cover the cost of removing the tips – an action that was "unquestionably unlawful" under charity law – yet the Charity Commission took no action to protect the Fund from Robens's thieving.  I emphasise that all this was pre-austerity and under Old Labour. Those were the days!
See this for more information. And also this on the relation between the Homes & Community Agency (HCA) – the UK state regulatory body for social housing – and Grenfell Tower's landlord the Kensington and Chelsea Tenant Management Organisation. And this blog by local tenants

A friend writes: "…this is mass murder caused by an increasingly confident corporate and state annexation of all aspects of life in every corner of London. Confident in the sense that as capitalism's tentacles entwine around every last vestige of life in the city with minimal opposition (compared to say just 2, 3 or 4 decades ago), and armed with an unprecedented legal, coercive and social management arsenal, I suspect they mistakenly assume the threat of the mob is all but vanquished – the poor atomised, dispersed and ultimately completely displaced. The image of Theresa May scuttling out of a side door of a church shows how quickly their confidence has been shaken. It is certain they are now viewing this disaster not simply in damage limitation and humanitarian terms, but as a deepening crisis in social stability.
…this is a complex series of cause and effects – a cocktail of social policy, corporate greed, privatisation, austerity, gentrification, accident, political ineptitude and so on. It involves the impact of a massively overheated housing market in London, the deepening and partly self-inflicted political crisis and the related  cause/effect of the disruption of the coronation of Theresa May in the election. It is the increasingly brazen 'establishment' cynicism and increasingly vocal cynicism of the establishment. It is a partial  reimagining of limits and horizons – which in turn is both a cause and effect of the coup within the Labour Party (of course Labour are establishment too, but that is hardly the point here – they are also actors in history just like Theresa May), and of course there is the hellish suffocation of a  more general economic malaise. Who knows…?"
15/6/17:
South Africa, Western Cape: 1500 wildcat strikers at gold mine sacked See entry for 7/6/17

Nicaragua, Tegucigalpa: students clash with cops after trial of students

France, Essonne: "undercover" cop car on impoverished estate surrounded and smashed in ambush on the BAC (plain clothes psycho-cops)
US, South Carolina: fires started, screws attacked in prison riot

14/6/17:
Chile, Santiago: anarchists erect barricades in solidarity with murdered Mapuche Indians

France, Dreux (Eure-et-Loire): cops attacked outside hospital where joyrider died in cop car chase

South Africa, Durban: man killed by cops as clashes arise over shack dwellers' land occupation

Pakistan, Hayatabad: further clashes between striking junior doctors and cops

13/6/17:
Peru, Tuman (Lambayeque): state of emergency declared after heavy confrontations between sugar factory workers and cops  More here (from 12/6/17) "This Monday the protests of the workers of the Tuman sugar company continued in Chiclayo (Lambayeque), a protest that has already left 5 injured. The demonstrators demand the resignation of the current meeting of shareholders of the sugar industry, linked to Grupo Oviedo. …the Police try to disperse them with tear gas, the workers (who have paralyzed their work for more than 30 days) face them throwing   hazelnuts. Although a dialogue table was installed a week ago, no agreement has been reached on the conflict that affects more than 30 thousand residents of the district. All  activities have been paralyzed in the city."

Pakistan, Hayatabad: cops attack protesting junior doctors "The YDA members have been protesting against the government for nearly a month, demanding compensation for their deceased friends, restoration of the Post Graduate Medical Institution, endowment funds for trainee medical officers and house officers, implementation of security act for doctors, time scale promotion and accommodation for doctors. They had even set up a hunger-strike camp, but the government had not budged on their demands."
India, Kolkata: prison riot between privileged prisoners used as spies and other prisoners

France, Calais: more burning barricades as migrants try to hide in lorries bound for UK…Seine-St:Denis: mayor deliberately knocked  over by "hooligan" playing around in car  …Haute-Vienne: man attacks bailiff sent to evict him  with beehive full of bees

12/6/17:
South Africa, Gauteng: residents block all entrances/exits to town, molotov cops,  in resistance to electricity & water cut-offs…Cape Town: train set alight as riot breaks out over constant train delays over several days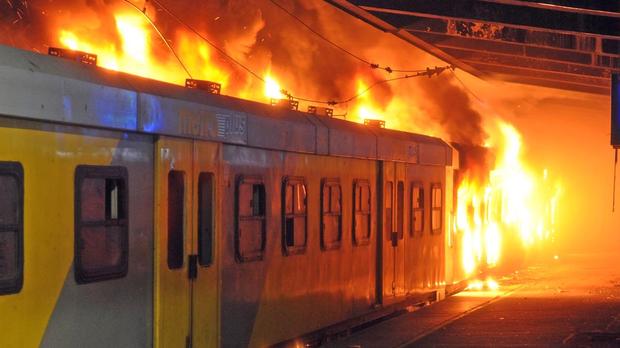 Cape Town Station, where eight train carriages were set alight, following Monday night's anger when shops were also vandalised and looted
…Soweto: 202 illegal miners arrested during wildcat strike at gold mine (see entry for 7/6/17)
Burma, Rangoon: clashes as Aung San Suu Kyi's cops evict land squatters More here

Panama, Panama City: students clash with cops, block main streets, in protest against suspension of decree which keeps housing prices down
Venezuela, Vargas: town hall looted and burnt during riots demanding speed-up of food distribution; man dies of teargas asphyxiation "The headquarters of the Guaicamacuto commune, in the Macuto parish, were robbed and partially burned during the riots that broke out at the site last night. Spokesmen of communal councils of the said parish, reported that all office equipment and stationery were lost during the event. "They took computers, printers, microwave ovens and even blenders…" Also files and documents related to the paperwork that channels the commune were lost. They also set fire to some areas "

UK, London: large building squatted in protest against gentrification…Rotherham: anti-vandal fence vandalised

11/6/17:
France, Grenoble: youths stone fire brigade after having set their Middle School on fire, burning most of it
10/6/17:
Morocco, Rif: further clashes between cops and demonstrators in this Berber region "…police tried to stop demonstrators from gathering…Dozens of youths wearing balaclavas threw stones at security forces, who responded with tear gas,…The clashes ended before dawn, with the police deploying around 50 vehicles in the area." More here "…. young demonstrators launched a deluge of stones towards the police and the auxiliary forces, wounding more or less seriously some twenty of them, one of which is in a state deemed to be very serious by a  medical source."
9/6/17:
France, Montreuil (Paris): windows of company collaborating in prison construction smashed

Colombia, Bogota: riot cops violently attack striking teachers blocking roads More here in English

Guinea, Kamsar: teenager killed by cops during riots against electricity cuts; 7 cops seriously injured…police station ransacked

India, Bhopal: truck torched, stones thrown at cops, as farmers movement spreads (see entries for 7/6/17 & 6/6/17) . This monthly from Faridabad is worth looking at for other information on India.

8/6/17:
France, Creil (Oise): cops hurt as youths attack their arrest of joyrider…Drôme: anarchist arson attack on France's main electricity distribution management company Communiqué here, translated here…Calais: migrants put up barricade across motorway during the night

Canada, Saskatchewan: prison riot causes $100,000 worth of damage

Morocco, Rif: further clashes between cops & youths More here in English

7/6/17:
South Africa, Soweto: 16 NUM scabs beaten up in wildcat strike called against bosses' crackdown on illegal mining

France, Tarascon: 3 cops hurt, bullet proof vest & tear gas grenade stolen by 30 youths as cops carry out car control

Senegal, Dakar: several hours of heavy confrontations between students & cops as students protest non-payment of grants for 8 months

India, Maharastra: 1100 riot cops sent to area (see yesterday's entry)…toll plaza & police station smashed up, bank attacked , vehicles torched…bus completely burnt out

6/6/17:
France, Seine-St.Denis: police station attacked with heavy-duty fireworks for 2nd evening in a row

South Africa, Port Elizabeth: cars torched during protests about service delivery and eviction notices

Iran, Kuzhestan: cops fire birdshot at striking workers

Germany, Weilheim: arson attack on police station

Guinea, Conakry: roads barricaded with burning tyres in several parts of capital for 3rd day running in anger against electricity cuts "Conakry has been gripped by regular power cuts for months, which have increased in recent weeks, sometimes for two days in a row in some areas. "

UK: Labour Party condemns vandalising Tory party election posters (surprise surprise)

Mexico, Tamaulipas: 3 cops killed in prison riot  ….More here "A prison riot in the northeastern Mexican state of Tamaulipas has left three police officers and four prisoners dead, the state government said on Wednesday." Not really sure from this report whether this was the work of some drug cartel gang or other or not, but the State of Tamaulipas is almost entirely controlled by narcos, so it probably was..

India, Maharastra: 5 farmers killed as clashes continue Worldwide, the problem with many of the conflicts with the state is that it seems very difficult for sections of the population to identify with other proletarian clashes, whose demands are so specific to their precise relation to capital. And so these movements often die within what is perceived as their own narrow interests. No easy practical solution to overcoming this, obviously, but there must be a minority of individuals within these conflicts who can see that it's not just their own specific miseries that need to be confronted but others' as well; yet one imagines such individuals cannot see their way to overcoming such impasses – for various reasons: indifference, fear of ostracism by their own "communities" or the "communities" where they'd like to spread their anger, &/or simply lack of confidence to take some independent  initiative….Gurgaon: clashes with cops over land dispute

5/6/17:
Bulgaria, Obrochiste: wildcat miners strike ends with semi-victory

India, Maharastra: farmers burn milk truck and tyres demanding loan waiver etc.

France, Rouen: 50 – 70 youths clash with cops at middle school…Valence: at least 6 cars burn, bins burnt, cops stoned in yet another clash

4/6/17:
France, Yvelines: 20 people attack cop car trying to free arrested teenager

Israel, Jerusalem: more clashes between anti-Zionist haredi and cops See entry 21/8/16 for some comments on this Jewish sect.

US, Portland: clashes between antifa and cops protecting & serving white supremacism with batons, tear gas, rubber bullets and sound grenades More here "…white supremacists were the ones securing their rally. …Whenever an altercation of any sort would happen they would assist the police officers in whatever they were doing, clear the scene of any bystanders by physically assaulting them and then tell people to let them do their jobs. In short, they were working with the police. But it wasn't like simply snitching to the police when they saw something. I mean literally working with the police. As in tackling people, handcuffing people, and clearing entire areas. The cops acted as if the alt-right was Portland's Justice League of vigilantes. They even had the silly costumes….I was shocked by the high fives I had seen between police and white supremacists. I know that the alt-right and police have tremendous respect for one another but I thought they would maybe attempt to conceal it for at least this event. At one point, I even saw them playing a game of football with the cops….the official line from the police is that someone threw something …and that is why they had to hurt over a thousand innocent people."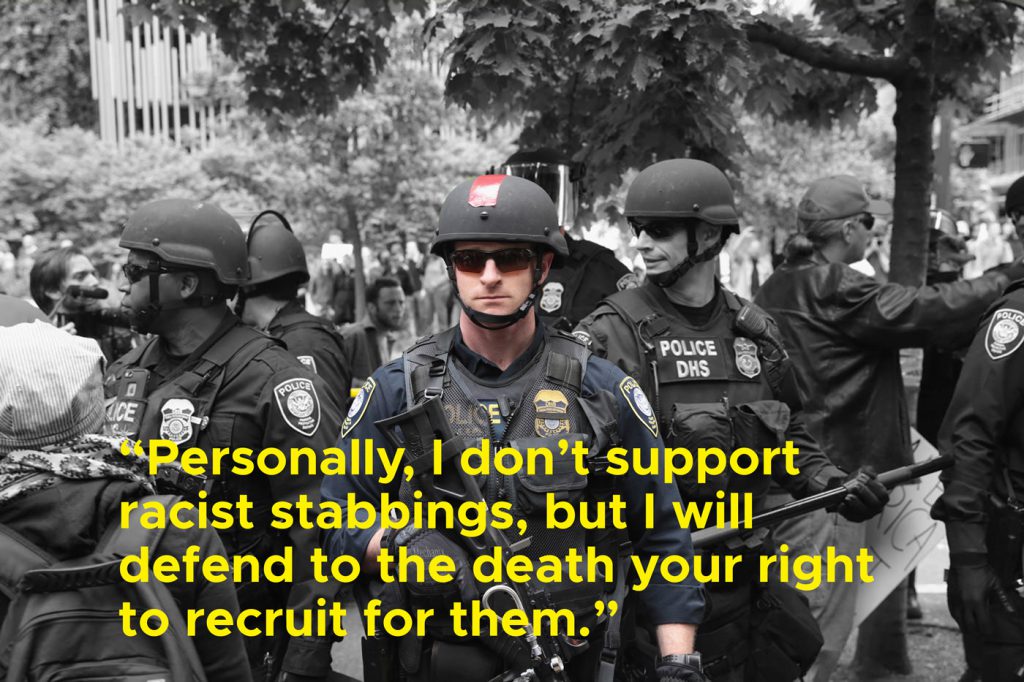 2/6/17:
France, Pau: 60 travellers in angry demo after court forbids imprisoned brother of unarmed traveller killed by cops in a car chase from attending his funeral "…four… cars burnt … two buses were burned …completely destroyed. Severe damage to the Peugeot garage, with cut-out fences and more than 40  tires stolen and burnt. Thefts also of Auchan, right next door, with 82 shopping trollies that have disappeared. The real estate agency Cofim also paid the cost of these clashes….On the highway also the damage is significant. Palm trees, a bus shelter, a bicycle park and cars were damaged. In some places the asphalt is completely burnt…." Video here

Colombia, Bolivar: police station attacked, 2 patrol cars burnt out, in resistance to cops cracking down on illegal mining

Morocco, Rif: general strike against arrest of opposition leader – clashes and barricades Obviously the opposition today could well be running the state tomorrow, but in a highly repressive society as this, not everyone participating in this movement automatically support the illegal opposition, and besides, given such a history of repression, the fact that things are happening in the street indicates a shift of mood in a country where very little happened during the Arab Spring.
UK, Bristol: roof of council building occupied in protest against local government cuts
Venezuela, Merida: governing party HQ torched Although written from a liberal Lefty point of view, this is informative about the situation there.
1/6/17:
Bulgaria, Obrochiste: miners go on wildcat strike following bosses' failure to honour agreement

Chile, Santiago & Valparaiso: further clashes with cops over demand for free education 

France, Vitry: 2nd molotov chucked at police station courtyard after cop violence following youths playing with hydrants in hot weather. See 31/5/17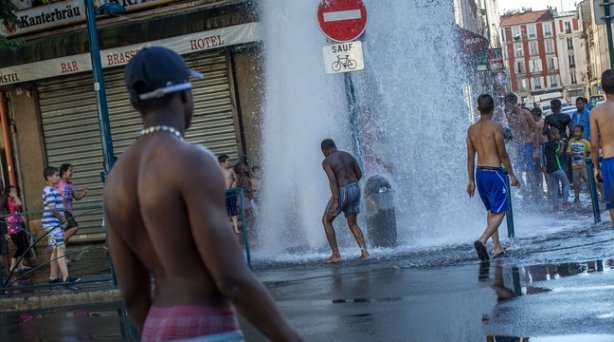 …Calais: barricades of fire as migrants clash with cops …Nancy: 50 youths stone cops during control
Turkey: report on curious form of resistance as strikes are banned Not sure if this is the union making out they're resisting to cover up the fact that they're not or what….