"August… is one of the great and awful tests of one's endurance, sanity and stamina"
– Henry Rollins
31/8/18:
Iraq, Basra: clashes as protesters against undrinkable water, crap public services and corruption burn tyres and  try to break into provincial government's HQ…petrol bombs thrown and part of HQ's protective wall destroyed (includes video)

Argentina: looting "against the hunger of the Macri government" organised via WhatsApp in Mendoza and Guaymallen More here in Spanish

30/8/18:
Argentina, Buenos Aires: clashes between cops and "hooded ones"  during university  students' and teachers' protests against budget cuts

Libya: report on riots and hunger strikes in refugee detention centres"…97 bodies have been recovered in Libyan waters and an estimated 583 people have died at sea attempting to enter Europe this year". These, of course, are merely the official figures.

29/8/18:
Honduras, Tegucigalpa: fly pitchers resist crackdown – 6 cops and 2 journcops/professional liars injured

28/8/18:
Holland, Groningen: clashes as 100s blockade multinational's gas extraction site More information here in English (right-wing Ecologist site)

Nigeria, Lagos State: youths riot after cops kill 1 during protest against arrests over hash smoking "The rampaging youths in protest vandalised people's vehicles, smashing windscreens and looting properties…."The group came out and blocked the road to be used by the police prosecutor." Even by the idiotic standards of journalism, this story is very confused and confusing, mixing up the above with a murder by a ritualist cult, a story of a cop raping someone and a sexual assault on a 3-year-old, all in  non-chronological order and most of which were not even remotely  connected to the headline story. Probably the confusion is deliberate – making the reader think that the marijuana smoking and the  riot and nasty crimes are all the same.

27/8/18:
Tunisia, Ben Guerdane: heavy clashes between cops and desperate precarious traders waiting for ages for re-opening of Libyan border

Colombia, Barranquilla: a few dozen students chuck explosive devices at cops, block entrance to university – reasons unclear
UK, London: "…You want fries with that?" More here "POLICE have blamed a 'breakdown of society' for a rise in attacks on them….'It's on the increase, it's absolutely shocking — it never ceases to amaze me…"…Members of the crowd seemed to get concerned after one officer appeared to strike the suspect….Acting borough commander Steve Johnson said: 'Two officers, who were responding to a call to protect the public have been repeatedly assaulted. 'This is an unacceptable, nasty incident, with my officers being kicked while they were on the floor just trying to do their job.' One officer was treated for an ankle injury and the other for cuts to his face but neither has called in sick, Mr Johnson said….Assaults on police in England and Wales are up 34 per cent since 2013, according to a report earlier this month. Less than two weeks ago, two plain-clothed officers were allegedly attacked in Newham, east London. Two men were arrested on suspicion of assault after video footage showed a suspect wriggling free as a crowd cheered. One officer broke a bone in her hand during the clash while a male colleague needed surgery to a damaged ligament. At last weekend's Notting Hill carnival, a motorcyclist drove at officers, hitting a police rider. A suspect was arrested after a chase. Dozens of other officers were assaulted at the carnival. Insp Richard Berns, based in Camden, north London, tweeted after the event: 'Five of my officers were violently attacked. Three punched in the face. One bitten and headbutted, and another jumped on from behind. Totally unacceptable!'
26/8/18:
Greece, Corfu: flares and rocks v. teargas during protest against landfill

25/8/18:
Italy, Catania: clashes between cops and pro-migrant protesters

US, N.Carolina: clashes between those wishing to maintain pro-slavery statues and those against them …Philadelphia: clashes between antifas and filth

24/8/18:
US, Texas: small victory of prison strike…?

South Africa, Gauteng: students and cops in heavy clashes after cops kill student during protest against ballot rigging More here "Angry students from the Tshwane University of Technology (TUT) Soshanguve campus have vowed to march to the local police station every single day until the case of the student shot and killed had been resolved…. Thousands of students had the township on lockdown yesterday as they marched to the police station. Traffic was disturbed and roads blocked. Some shops closed for the day as students marched past. The students carried hand-made placards with messages such as "#Justice for Katlego – the brutality of police and victimisation of students shall end". Others read "The cops are killing us" and "Enough is enough". Police fired tear gas, stun-grenades and rubber bullets to disperse the students. Armed police manned the entrance and a 30-minute stand-off between them and students took place. Police, speaking on a loudhailer, said investigations were under way, but the students were having none of that and pelted the station with stones. Police retaliated with tear gas, stun-grenades and rubber bullets. Some students fell down and were hurt in the clash. … "All the comrades from all the student organisations have agreed that we will make Soshanguve station ungovernable until the policeman that killed our comrade is brought to book."
China, Shenzhen: over 50 support group students and workers have their rooms broken into by SWAT police and are dragged away, location unknown More here  See entries for 23/8/18 and 15/8/18 below. From an email list: " For the Jiasic worker it's about defending a living wage in a city that runs a campaign to drive rents up and workers out, and its about defending their health under working conditions, which despite all the hype about robots and upgrading, are still among the most harmful in the world with work injuries very common, destroying a working persons life, since there is no or only little compensation. The struggle has drawn a lot attention, which is untypical, and many fellow workers and students expressing solidarity or joining protests on the ground.
The fifty supporters arrested 40 hours ago are still missing. Many of them and their friends learn a lot about how society is run, they get politicized very quickly. With the attention this case has had, it is very important that this will not end up as disaster to those involved, that it will not become something that will scar off people from similar attempts. This and the lives of those involved are two important  reasons why more fuss and pressure is important now.
…Last night, the official news agency xinhua published a fabricated story about the protests which puts the blame on a foreign NGO. The truth is, the NGO was raided weeks after the protests at Jiasic started, probably foremost to produce so called evidence for this story. Obviously, the government needs such justification, but the more fuss and solidarity happens (incl. abroad), the more likely it is that people beyond those involved distrust these lies.
And about the Chinese image abroad, yes, its bad already, but that is a problem for Chinese expansion elsewhere. Problems for the govt are piling up, a huge vaccination scandal, the third in two years, a number of rape and sexual harassment cases (metoo), stagnating housing market in first tier cities, foreseeable stagnation in lower tier cities housing markets, domestic criticism, a series of bad news from chinese stocks (the worst performing stock market worldwide so far this year), bad loans … the list is long. From abroad, headwinds in key Belt and Road projects, and on top of it, trade war. China needs to expand to new markets, they are courting European companies because of US tariffs, they get headwinds in acquisitions in Europe, several chinese online retailers, Jingdong and Alibaba are building warehouses in western Europe eyeing new  customers…. So given all that, they still might not free a bunch of workers just because someone holds a banner in Paris, but continuing bad news are not exactly would they need now."
23/8/18:
Chile, Santiago: about 200 students clash with cops,  barricade roads, on demo against new cheap labour law making student employment more precarious

China, Shenzhen: for latest twitter updates on labour conflict there, see the following Chinese twitter accounts:
https://twitter.com/2b0bKXcWuXpoNbb (Support Group Twitter)
https://twitter.com/yuexinmutian (Support Group Organizer Yue Xin's Twitter).
See entry for 15/8/18 below for texts in English on this movement.

Pakistan, Lower Dir: clashes between state and locals over power cuts "Protesters, including scores of women,…also blocked the main GT road. The load-shedding stricken demonstrators later gathered outside the Talash police station, where the security forces baton-charged the protesters and used tear-gas to disperse them. In response, the protesters threw stones at the police officials, while also caused damages to nearby security vehicles. They also set tires ablaze and chanted anti-administration slogans. The residents complained that 18-hour-long power-outages, even on occasion of Eid, have forced them to take such a step."
Eire: no hope for the pope, the dealer in hope-dope "As Irish citizens, we were all entitled to a ticket to the papal mass if we wished. The taxpayer was funding this visit regardless of their faith, and that was the icing on the cake for many," he said. Half a million tickets were available to the public for the mass, with a further 45,000 for the papal visit to the Marian shrine in Knock. "Why shouldn't [people] claim their ticket and use it how they see fit?" Stewart said. "It seems that actively and deliberately not using their ticket was an appropriate option while we stand in solidarity with the excessive number of victims from this atrocious organisation."…One person claimed to have secured 1,312 tickets to the events, including several under the name "Jesus Christ", and by booking coachloads of people under false transport company names."… Listen to this

Australia, Strathpine: politician's office vandalised

France, Cherbourg: National Front announces definitive closure of offices in September following over 3 years of attacks, vandalism  and sabotage on them

22/8/18:
Spain/Morocco: 115, mainly young male, migrants break through border  Video here

Nepal, Mahendranagar: clashes between cops and locals over convenient dubious arrest of mentally disturbed suspect for rape and murder "The local residents are enraged at police and the local administration for not taking the case seriously. Their rage deepened particularly after police allegedly threatened Nirmala's father with criminal charges for the protest that broke out following his daughter's gruesome murder.   When police presented 41-year-old Bista as Nirmala's rapist and murderer on Monday, the protest only took more violent turn. Nirmala's family and the people who have been protesting tirelessly for the past four weeks are convinced that police framed Bista to hide their own incompetence and to quell their protest."
21/8/18:
Argentina, La Plata: cops fire rubber bullets & teargas as  shipyard workers, protesting attacks on union and job losses, try to break into Government House "During the protest, some of the protesters tried to tear down the grid that surrounds the headquarters of the Buenosairean Government and broke several windows with stones, so the police responded with tear gas and rubber bullets. For the Buenos Aires Minister of Security, Cristian Ritondo, "there was an attempt to take over the House of Government". …Before the march to the Government House, the workers  for more than an hour had cut off the entrance and exit of La Plata on the highway to Buenos Aires…."  More here "Workers at the Rio Santiago Shipyard began protesting after a collective bargaining meeting was suspended. Over 3,000 workers started a caravan at 8 a.m. Tuesday. Their first stop was a highway that connects Buenos Aires and La Plata, where they installed a roadblock for two hours…Their last stop was governor Maria Eugenia Vidal's office, where they chanted messages like "kick them all out!" and "the shipyard is ours, and it's not for sale."…Violence ensued after the police hit a protester with a patrol car and two protesters attempted to break the locks to the governorate's doors.".…Punilla: clashes between cops and locals (plus activists) against bridge/motorway project

US: prison strike in lots of prisons throughout country For updates, see this. More here… Statement from Nova Scotia prisoners.

Honduras, Tegucigalpa: students from different colleges and high school students barricade roads with rocks and burning tyres, demanding subsidies, some demanding free transport

Zimbabwe, Gweru: Central Business District closes down as clashes erupt  between cops and street fly pitchers following state using typhoid epidemic as pretext to crack down on those just managing to scrape by More here "We have no option, but to fight back as we have nowhere to go to eke out a living," one vendor, who identified himself as Moyo, said. "The minister (Ncube) cannot just order us off the streets as if we have an option. This is a matter of survival. The economy is bad and we are trying to make a living." Another vendor, who identified himself as Solomon, said council and government were blaming vendors for the typhoid outbreak, which has so far claimed seven lives, saying this was just a scapegoat for failed service delivery."
20/8/18:
Senegal, Diamniadio: barricades across main road as state demolishes houses

UK, Birmingham: report on riot cops cracking down on prisoners

South Africa, Gauteng: cops, screws, soldiers & nurses barricade roads demanding eviction of impoverished squatters in order to maintain the value of their house prices "Residents of Morula View in Mabopane have shut down all entry and exit points demanding the City remove illegal informal squatters who built shacks within the community. A majority of the protesters are public servants who work as either police, nurses, prison wardens, soldiers and metro police officials.  They said the squatters will depreciate the value of their properties, connect water and electricity illegally and make it easy for criminals to get away with crime in the community…The people blocked the roads early on Monday morning, saying they do not understand why the squatters would insist on building shacks in a "beautiful and serviced" community. Over 400 mortgage payers are gathered behind the ODI stadium where there are open fields which the squatters planned to occupy. …"If we allow them to stay here the next thing they will be burning tyres in the roads demanding services," said one of the community leaders. " Hardly "News of opposition" but…Western Cape: prisoners riot "On Monday night, inmates being held in the Medium B section of the jail set alight mattresses to prevent Correctional Services officials and police from raiding a cell. The convicts attacked officials with boiling water and sticks and also threw liquid on the floor to keep them out. …"On Monday night, Correctional Services in Western Cape activated a regional reaction team to perform a special search at Pollsmoor Medium B upon receiving information that knives and contraband were hidden in cell 287,"…"Offenders barricaded the doors and resisted to be searched. Offenders immediately started to break cell windows and cell infrastructure and burn mattresses. The reaction team finally managed to break through and defuse the situation. Offenders inside the cell waylaid and assaulted officials from inside the cell, throwing projectiles at them and hitting them through the grills with sticks. Boiling water was thrown through the windows towards officials and the floor purposely made slippery and inaccessible for members to perform their duties"
US, N. Carolina: confederate statue pulled down. Eyewitness accounts here

19/8/18:
Algeria, Djanet: barricades of burning tyres after army murder smuggler

Canada, Nova Scotia: prisoners declare solidarity with proposed 21st August prison strike in USA Not at all clear what this "non-violent protest" is apart from a statement.

Nicaragua, Masaya: march against government attacked by Sandinistas
18/8/18:
Germany, Berlin: clashes at Nazi rally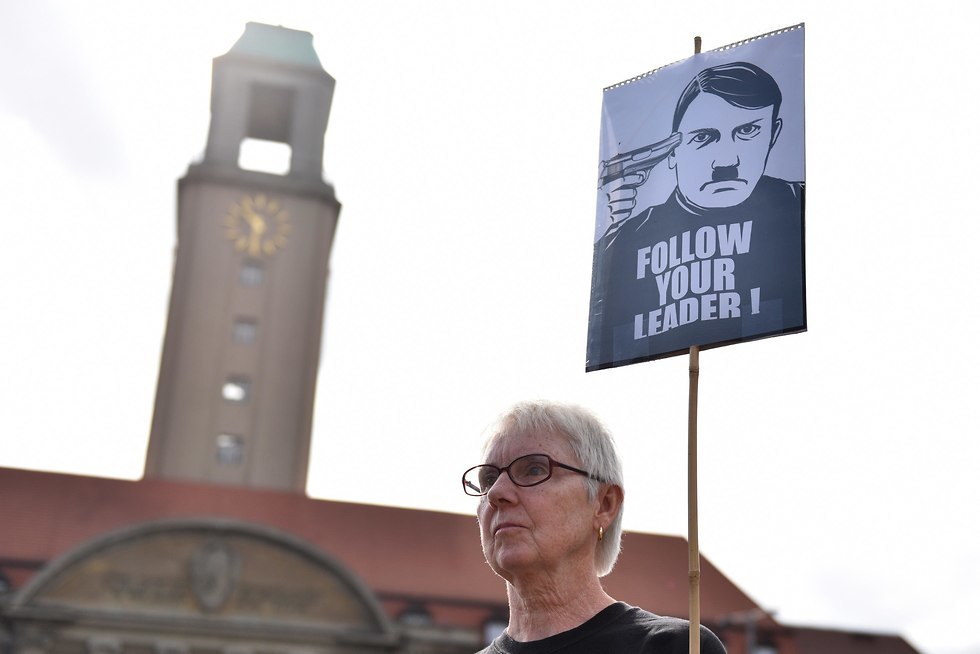 …Report  on development of anti-immigrant politics of leftist party in Germany This party has 69 deputies in parliament and has links with Podemos and Syriza.
17/8/18:
South Africa, KwaZulu Natal: clashes and barricades as student protests continue See report for 13/8/18

Tunisia, Tunis: flypitchers clash with cops after confiscation of goods…Sfax: desperate clashes between cops and fleeing migrants leave 8 dead
Eire, Dublin: 2nd building occupied by squatting activists

Canada, Montreal:symbolic attack on colonialism & racism

16/8/18:
Venezuela, Miranda: Pan-American highway blockaded, clashes with state, as locals protest lack of water, gas & electricity""There are loud detonations and there is a fire in the road," a resident of the Parque Las Américas residences, located near the site of the clashes, told Analitica.com. Incendiary bombs, sticks, bottles and even shots were used by hooded people to confront … the regional police; two officers, identified as Sarmiento supervisor and officer José Chiquito, were injured. Sarmiento was initially transferred to Victorino Santaella Hospital in Los Teques where he was not treated due to lack of supplies and specialists, so he was referred to Pérez Carreño in Caracas. The demonstration was supported by the residents of the area … "we are tired of this situation, we have no water, gas and more than 24 hours without electricity, this is no life," says another neighbor. Nearby, some 11 thousand families from the sectors of Guayas, Pan-American, Red Summit and Los Límites met yesterday after three nights without electric power and threatened to stop the Pan-American".
15/8/18:
Iraq, Basra: state kills 1 person as clashes over lack of public services continue "Clashes broke out leaving hundreds injured when civilians in the southern oil hub of Basra gathered to demand basic public services in the latest in a string of demonstrations. "The protests in Al Hwair district in northern Basra escalated rapidly after security forces used live ammunition to disperse protesters. More than 100 people were injured and one man was shot in the head, while many others were randomly arrested," Basra resident Ahmed Ali told The National. Security forces called for peaceful protests but demonstrators destroyed vehicles and personal belongings, Mr Ali said. The clashes, explained Mr Ali, were partly triggered by the death of one of the protesters who was allegedly tortured in police custody….In the first two week of the protests more than a dozen demonstrators were killed, more than 600 injured and an additional 600 arrested…Protesters say they have given up hope that the country's local and central government can change the country's dire situation…."We want to be treated like human beings and not animals, we need jobs, clean water, electricity and we will not stop until we get them" Fairly detailed Guardian report (from 27/8/18) on the situation there

Mexico, Morelia: market salesmen attack cops with avocados, sticks, boxes, etc; as cops try to remove them and confiscate their products (includes video)

China, Shenzhen: report on factory struggles and repression of independent trade unions More here and here. A contact wrote about this report from 10/8/18 of old guard Maoists supporting this struggle: "The militant reformist wing of the bureaucratic class. The avant-garde of recuperation, a faction of which let itself be used by Xi Jinping himself, not so very long ago. Flagrantly opportunistic." The development of trade unions invariably tends towards the development of a bureaucracy from within (as opposed to bureaucracy imposed from outside). Nevertheless it's important to distinguish between  how these unions develop in formally democratic countries like the UK or France and those that develop in far more overtly autocratic countries like China. In the former they tend towards a repetition of something close to 200 years of labour struggles with all their contradictions yet this time quickly arriving at banality: absolute collaboration with the ruling society. However in countries where non- statist unions are illegal, things are more complex and not nearly as predictable. Which is not to ignore how such organisations could develop; after all, trade unions were originally forbidden in dictatorial countries like South Africa under apartheid (which is not to simplistically compare the revolutionary situation in South Africa in the '80s with China today). The current South African president started as a union organiser for the miners in the early 1980s and yet later lead to him ordering the massacre of miners at Marikana in August 2012, and is now one of Africa's richest men, worth over half a billion dollars. And, of course, there's the example of Poland and Lech Walesa. Not saying that the same trajectory will play out in  China at all: it's a very different epoch now. Just that it's naive (or evasive) to not  be cautious about even independent trade unions as a vehicle for independent struggle. Just because the nuances of such developments are complex is no reason to avoid unraveling them.

South Africa, Mpumalanga: strikers block several roads

France, Cannes: communique-cum-warning released in August, published here, re. sinking of boat in March       A communiqué from some anarchist sailors rescued from Kronstadt:
"March 2018, in the vicinity of Cannes, we sank, by making holes in the hull, the sailing boat of an engineer affiliated to the Bonatti SPA, a  gas pipeline manager, amongst others,  for TAP in Italy.  Against their energy that  nourishes this inhuman world, action! Mr. Simon, if you do not give up your position, you will lose your house in addition to the boat. You must agree with us that this is not to your advantage."
Guatemala: report on resistance to high cost of electricity

14/8/18:
Colombia, Medellin: university closes down all activity following riots against murders of human rights activists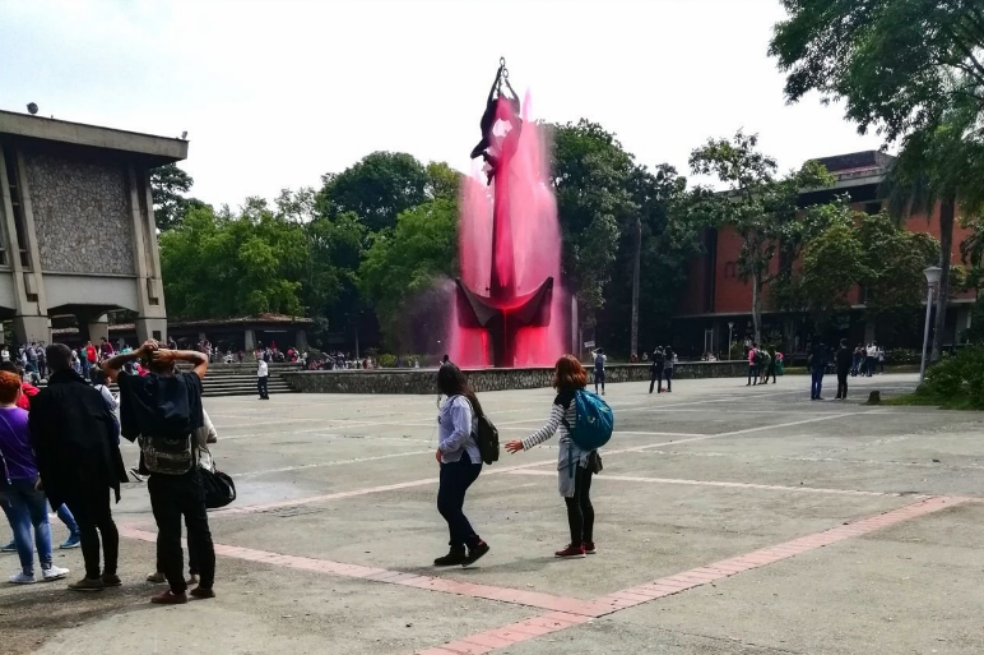 bloody sculpture, Medellin, Colombia
"…hooded people burned tires at the main entrance, located on Barranquilla Street, detonated bombs, stole some fire extinguishers from the Central Library, caused damage to two security cameras, painted graffiti and clashed with the riot police. In addition, the water that surrounds the sculpture of El Hombre Creator, by the artist Rodrigo Arenas Betancourt, was dyed red. … It is believed that the protest came from an opposition to the murders of social leaders in the country, in which Antioquia is the second department with the most homicides against human rights defenders, with 47 cases since December 2016."
Senegal, Dakar: clashes between state and flypitchers as cops seize goods of the poorest in order to build car park

South Africa, KZN: report on health workers' sickies  "Eighty-five employees from the KwaZulu-Natal (KZN) Department of Health have amassed more than 5 000 days of "sick leave" in less than five months."
13/8/18:
Sweden: small riots in several parts of country   "Footage shared on Twitter shows some of the largest blazes in the Trollhättan area north of Gothenburg, Sweden's second-largest city. As many as 40 young people are believed to have hurled missiles at the police and torched dozens of cars in a car park outside a hospital and shopping centre. Police say they are also battling gangs setting fire to cars in Hjällbo, northeast of Gothenburg; in Malmo, in the south of the country; and in the city of Helsingborg….At least 80 vehicles were destroyed, in an attack which Swedish television say made areas of major cities impassable." More details here "60 cars have been set on fire in Gothenburg, rocks thrown at police in Trollhättan. Reported places of unrest: – Frölunda – Hjälbo – Eriksberg – Malmö – Trollhättan – Falkenberg – Helsingborg …The Swedish police commenting the riots tonight says that they don't think they have seen anything like this before with so many cars being set on fire in the same night in so many different areas at the same time….- Unrest in 8 different areas / cities – Some 90 cars destroyed / damaged with fire – Around 60  youths involved in total – Police and fire services attacked with rocks – Streets barricaded by the youths – Possibly co-ordinated"  See this on changes in Sweden's political economy (from September 2018).

South Africa, KwaZulu Natal: students overturn cars, shut down campus in protests against crap conditions in off-campus residences, amongst other things More here "Lectures were suspended at the University of KwaZulu-Natal's Westville campus on Monday after protests broke out just after 10am. In a statement released to the media, UKZN said, the academic programme, including all tests, was suspended on the Westville campus for Monday only….Police spokesperson, Captain Nqobile Gwala, said students threw stones at police and police vehicles were damaged during the protest. …Campus security and police responded to the scene. Angry students threw rocks at police. Officers had to use stun grenades to disperse the crowd. Last week Wednesday, lectures were also suspended following violent clashes between police and students. …a group of students began protesting and disrupted lectures. They damaged property and vehicles belonging to the university.  A staff member was injured when a  change room and toilet were set alight.  The protest was due to issues around amenities at some of the residences, shuttle service timetables and National Student Financial Aid Scheme administration."  More here "When individuals complain, they make hurtful side comments because we come from poor areas," she alleged. "The roof in my room is leaking, so I complained that when it rains, I have to mop up the water. I was told that since I come from a poor background, I am used to mopping. "One student complained about bed bugs, and she was told that it was a privilege for her to sleep on a bed because she slept on the floor at home. Another complained about cold water, and the response was that she should be grateful to get water from a shower because where she came from, she bathed in a bowl." The student said they paid R28 818 annually for accommodation which included a bed, table, chair and eight rolls of toilet paper a month. She also said one of the bathrooms had been under construction since April this year. "Our residence has four floors, 16 bathrooms and more than 300 women. But right, now only eight bathrooms are usable. Some of these bathrooms have faulty toilets and showers. One student had a rat run down her back while taking a shower." She also said rats had made holes in the building and some also eat the personal belongings of students." …Western Cape: looting and clashes during evictin of squatting shack dwellers "…the time period in which evictions were allowed had expired….the owner should only have been allowed to evict people within 72 hours, but that had lapsed. Yet evictions were continuing. … six women and four men were arrested on Monday during a protest over the evictions, which led to looting and public violence….people ran around to try to get together money to pay their bail … a woman who was struck by a rubber bullet was denied medical treatment while in the holding cells." …Mpumalanga: during strikers' demo of 7000, municipal building torched and completely destroyed

12/8/18:
US, Virginia: report on Charlottesville protests  And another

11/8/18:
Nicaragua, Matagalpa: Lenin shot & killed (about 100 years too late…) "The incident Saturday came amid a wave of protests and counter-protests in several Nicaraguan cities, including the capital Managua. Police identified the gunshot victim in Matagalpa as Lenin Mendiola, the son of a longtime leader of the ruling Sandinista Front, according to a police statement reported by local media. Other media, however, reported that pro-government paramilitaries fired on protesters in Matagalpa."
Iran: report on burning down of seminaries (no specific dates given)  "At the beginning of the demonstrations, a Hawza (seminary for training clerics) was attacked and burned in the city of Turkestan in the province of Qazvin in northwestern Iran….The incident was then seen as an unintentional act of anger, but the same thing happened few days later when hundreds of protesters tried to enter and burn a Hawza in the Karaj area near the capital Tehran. It would be understandable if people attack state institutions which they complain of their policies considering they are a direct party in the crisis. However, attacking the person of the Supreme Leader and religious schools is a return to the root of the problem which Iranian youths understand well, and which is that the revolution had created an aura of righteousness around the person of the Supreme Leader and had placed him above any accountability or reproach and allowed clergymen to seize power."
10/8/18:
Iran, Tehran: football fans clashing with cops shout anti-government slogans "Reports from Iran indicate an "intense clash" between security forces and angry fans attending a football match in Tehran on Friday….almost everyone in the stadium was chanting opposition slogans. …"The situation at the stadium is extremely volatile, you can hear loud slogans and horns and TV viewers are watching the match without sound, so they cannot realize what is going on at the stadium. This started after radical slogans were chanted from both sides and the state TV cut off audio broadcast, so the video coverage of the match continued in silence."…Angry fans clashed with the police and broke stadium seats and some window panes at the ticket office and attempted to cross the barriers to reach the additional platforms allocated to Esteghlal fans. A Mehr news agency report titled "Serious clashes between Tractor fans and the police," says Tractor fans clashed with Police because far less seats were allocated to them. According to Mehr, as the violence spread, the two teams' supporters threw seats at each other while also throwing bottles and stones into the court. One day before this match, several fans and policemen were wounded in clashes at a stadium in Ahwaz while Khouzstan's Esteghlal was facing Tehran's Persepolis team. Reports say that some 10,000 security forces were called in to control the situation."
Bangladesh: report on the heavy repression developing against students who participated in protests See reports for 6th, 5th, 4th, & 3rd of this month below

US, New Hampshire: cracked blockhead

9/8/18:
Mexico, Hidalgo: after cops kill one of them, black market gas sellers attack municipal presidency, forcing cops to flee; several cop motorbikes torched "…about 60 people shot in the air demanding that the police who were guarding the barracks leave so they could do justice for the death of their comrade, during the early hours of this Thursday. Spirits rose in tone and the subjects seized two motorbike patrol vehicles, which burned in the street, while the police who watched escaped to take refuge in nearby houses. Witnesses argue that after midnight approximately 20 vehicles were concentrated in front of the Presidency, where the police station is located and that the armed commando carried out acts of vandalism in the barracks and the downtown area of ​​the municipality."
Croatia: airline strike declared illegal

India, Pune: protesters demanding equal job & education quotas attack buses, block roads, etc  More here "Stone pelting, arson, coercive closure of shops and offices, and blocked highways marked the Maratha quota  agitation…Protestors turned violent after submitting a memorandum to the Pune district collector. They ransacked the government property and brought down one of the gates to the premises. Several police personnel were injured in the stone pelting …Protestors also targeted vehicles, shops and IT offices. and blocked the Mumbai-Bengaluru expressway. Violent incidents were reported from Chandni Chowk, a busy stretch along the expressway, where the Mumbai-Pune corridor was blocked for more than five hours till 5.30 pm….Protestors also blocked the Ahmednagar-Pune highway and the Pune-Nashik highway for a few hours and attempted to torch vehicles. In Aurangabad, where the first silent Maratha march was organised two years ago, protestors resorted to disruptive means. Clashes between the police and protestors were also reported from Nashik." …Himachal Pradesh: ambulance strike declared illegal

Colombia, Bogota: students throw potato bombs at riot cops in protests against university president

Australia, Adelaide: luxury car vandalised (not for the most class conscious of reasons, but…)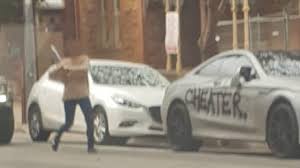 France, Toulouse: 2 incidents of a dozen or so youths attacking the cops This is in the same area as several nights of riots (following death of local man in prison) back in April this year.

8/8/18:
Brazil, Sao Paulo: prison uprising holds 4 clergymen and 2 screws hostage

Argentina, Buenos Aires: sticks & stones thrown at cops after Senate refuses to legalise abortion More here "According to the New York Times, Argentina's Health Minister Adolfo Rubinstein estimates more than 350,000 "clandestine abortions" happen each year. But, human rights organisations believe the number is closer to 500,000 per annum.  Sadness turned to anger as some demonstrators hurled bottles outside the Palace of the Argentine National Congress in Buenos Aires…Fires were started outside the government building. "
US, Ohio: prisoners go on work stoppage

7/8/18:
South Africa, Johannesburg: waste disposal workers clash with cops in protests over jobs "The ongoing violent demonstrations saw operations being halted for the second day as former employees disrupted the waste-management service and demanded their jobs back. Women protesters stripped naked and accused the company of engaging in a jobs-for-pals scheme….The protesters picketed at the entrance to the depot, singing Struggle songs and demanding answers from Pikitup's management when police fired rubber bullets and a high-velocity water cannon to disperse them."...KwaZulu Natal: locals block roads, burn farmland,  in protest against cemetery desecration "Angered by the desecration and clearing of a cemetery, protesting farm dwellers and community members on Tuesday blocked off the R74 between Kranskop and Greytown with logs, tyres and broken bottles and set alight some farmlands….Protesters accuse a local farmer of disrespect after he allegedly cleared a cemetery on his farm that was being used by the community….the protests started at 3 am on Tuesday. "About 300 protesters have blocked the road complaining about a farmer who has graded the cemetery at the Aussicht Farm," said Mbele….Stones, logs, burning tyres and "a lot of broken glass" were used to block the road."
6/8/18:
Bangladesh: government proposes death penalty for bus drivers whose negligence results in deaths in order to placate students…as students get teargassed by cops…and state closes down 2 universities for 2 days

Kenya, Nairobi: nurses' strike declared illegal following cops teargassing them

Eire, Dublin: housing activists occupy empty building in protest against false scarcity of housing

UK, Somerset: barbarian scumbag's home and car vandalised  "Jacob Rees-Mogg's home & car vandalised…leaving a dildo on his vehicleThe Tory MP and his family are away on holiday in New York and have become the victims of vandalism to their property.The culprits spray-painted abuse 'posh scum', 'shut up and die' and '****head' across his windows and garage of his home in West Harptree, Somerset. They also stuck a purple dildo on his wife's Land Rover. Continuing the sexual theme they also threw condoms onto the lawn that leads up to his family home. His maid discovered the dildo and graffiti the next morning." 
US: report on tech workers and flight attendants resistance to ICE deportations

5/8/18:
Bangladesh, Dhaka: clashes continue between students and state "Thousands of students paralysed parts of Bangladesh's capital on Sunday to protest the country's abysmal road safety conditions. Teenagers dressed in school uniforms erected checkpoints across the city, forcing the police and government ministers to observe traffic laws that are otherwise poorly enforced."
US, California (Berkeley): antifas arrested in limited 'clash' with fascist-defending cops…Marine Corps office trashed by antifas… Report from a contact here  Report and analysis here (from 10/8/18)

4/8/18:
Bangaldesh, Dhaka: cops attack protesters against fatal road accidents "Police in Bangladesh's capital, Dhaka, fired tear gas and used batons on Saturday to disperse hundreds of student protesters angered by the traffic deaths of two fellow students….television stations aired footage of the clashes, with protesters throwing stones at police. The city was largely cut off from the rest of Bangladesh as bus companies refused to enter the area from other parts of the country. Buses are key to transportation in Bangladesh, where trains are overcrowded and most people cannot afford cars.The owners and workers of the bus companies said they will not operate their vehicles unless their safety was ensured after dozens of vehicles were either vandalized or torched in Dhaka and elsewhere since the protests began last weekend…At least 12,000 people die each year in road accidents in the country, often blamed on faulty vehicles, reckless driving and lax traffic enforcement. The students have stopped thousands of vehicles — including those of top officials and judges — demanding to see if the cars were registered and the drivers licensed." More here"Police and the supporters of Bangladesh's ruling party clashed with students who were protesting poor road safety. More than a 100 had to be treated in hospital, many appearing to have injuries from rubber bullets….Witnesses reported police using tear gas, batons, and rubber bullets in the Jigtala neighborhood of Dhaka's Dhanmondi area. Others reported seeing civilians, believed to be supporters of the ruling Awami League party, joining in the crackdown. However, police spokesman Masudur Rahman denied that security forces fired rubber bullets or used tear gas. "It's not true," he told the AFP news agency. "Nothing happened at Jigatola." …State blocks Internet access.
See entry 3/8/18 below
US, Oregon: cops wade into antifas as armed fascists march More here "Numerous times today cops claimed to be trying to disperse the anti-fascist crowd because "we saw some weapons" but the whole time they knew the other side actually had weapons and even "cut a deal with them" so they wouldn't be searched (as promised).https://t.co/2jN0OHuuON" More here. "Tusitala 'Tiny' Toese, a Proud Boy and Patriot Prayer member implicated in the May assault of an anti-Trump person in the Portland area, donned a "Pinochet Did Nothing Wrong" T-shirt, referring to the far-right fascist Chilean dictator who murdered tortured or detained some 40,000 of his own people."Make communists afraid of rotary aircraft again," read the back of Toese's shirt, referring to the penchant of forces loyal to Augusto Pinochet of throwing political rivals out of helicopters. (Toese's shirt was made by a white nationalist clothing company called Right Wing Death Squads.)Asked by HuffPost how he thought Saturday's rally went, Toese described it as "awesome" and "beautiful." The Portland police, he said, "did their job." A contact writes: "…it was clear that the main object of the pigs was both the monitoring and attacking of the much larger counter protestor groups. The cops fired chemical weapons at the crowd – utterly unprovoked, although the pigs claim projectiles were thrown – something Unicorn Riot's reporter on the scene refuted – and caused the counter-demonstrators to disperse. In retaliation for the chemical/explosive attack, a small number of counter demonstrators then threw projectiles and this then gave the pigs the "excuse" for a general assault on the the anti-fascists, violent beatings and (I don't know for sure, but in all likelihood) the majority of arrests. I'll bet that all or at least the majority of arrests were of the counter-demonstrators. Interestingly, the collection of confiscated weapons seized by the police, were of items heavily marked with confederate battle-flag emblems…"  …San Antonio: report on Occupy ICE

UK, Brighton: occupation of Brutish Airways tower in protest against deportations

3/8/18:
Iran, Karaj: 500 attack religious brainwashing factory-school "At 9 pm (1530 GMT on Friday) they attacked the school and tried to break the doors down and burn things…They were about 500 people and they chanted against the system but they were dispersed by the riot police and some have been arrested…These people came with rocks and broke the sign and all the windows of the prayer house and they were chanting against the system." According to someone I know about a dozen mosques have been torched.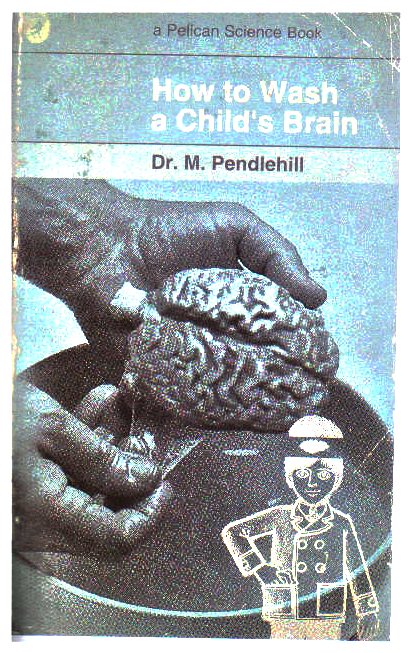 Bangladesh, Dhaka: report about student/high school student protesters occupying roads against high-level of fatal accidents "Wearing school uniforms and carrying school bags, tens of thousands of students have spilled their anger while shouting slogans on the streets of Dhaka, Bangladesh since last Sunday, July 29, when two college students died in a road accident….Hundreds of their classmates initially took to the streets in protests that gained momentum as thousands more joined in solidarity on a daily basis, shutting down traffic with their demands. They are calling for increased road safety and justice for people killed in road accidents. They also demand a guarantee from authorities that no one else loses a life from reckless driving, especially by public transport … They have asked for harsher punishments for drivers involved in accidents and asked authorities to ensure that only authorized drivers would get behind the wheel. Parents and people from all walks of life have also supported their demands.The students' rage was sparked by a remark by Shajahan Khan, the Shipping Minister and executive president of Bangladesh Road Transport Workers Federation, who attempted to belittle the incident. …The capital, Dhaka…is one of the most densely populated cities in the world with 14 million people and standstill traffic….A recent survey revealed that 87 percent of public transport violates traffic rules in Dhaka. …The students have said enough is enough by taking matters from police into their own hands. The protesters were seen enforcing traffic rules by checking licenses and pointing out traffic rule violations to unsuspecting drivers. The activists did not spare ministers or police if they violated rules….The students found that most of the government vehicles do not carry updated vehicle papers nor do the drivers have a proper license…the police have reportedly used force on students in several points. A number of students were injured….a  driver who causes a death due to reckless driving faces a minimum fine."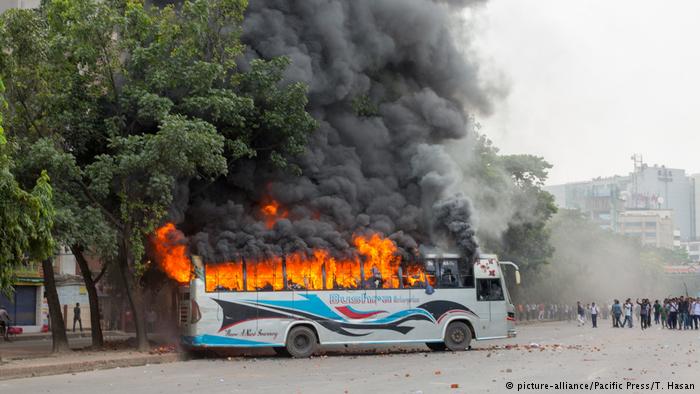 Of course, one can see the limits of such a protest – eg the failure to take into account miserable work/survival pressures that might contribute to crap driving (and, of course, they do not demand the abolition of the economy that makes driving a car a necessity for many, even as it pollutes and reduces the use of the street to a mere movement of commodities and people-as-commodities; but then this failure to connect the particular to the totality of miseries is indicative of the extreme weakness of any revolutionary perspective in all social movements nowadays).
Senegal, Dakar: students with disability resume clashes after May protests against cop killings See entries from 15/5/18 onwards here.

2/8/18:
Iran: clashes with state on 3rd consecutive day as protests spread over  high cost of living and inflation More here "…demonstrators chanting slogans against the dictatorship, clerical rule, and Iranian Supreme Leader Ayatollah Ali Khamenei…. also called for the release of political prisoners. Reports from Iran on August 2 said protests in Isfahan continued for the third day, while the unrest had spread to other major cities…In Shahinshahr, near Isfahan, women were demonstrating against economic hardships and compulsory hijab, and called on Iranians in other cities to support them. In Karaj, a densely populated city near Tehran, demonstrators gathered around the notorious Rajaishahr Prison, where political prisoners are kept next to criminals, chanting slogans about the people's will to open the gates of the prison and free political prisoners. Later reports said police had dispersed demonstrators and were guarding the prison. Elsewhere in Karaj, demonstrators attacked the IRGC-linked militia dispatched to suppress demonstrations and set fire to a militiaman's motorbike." And here "…protests took place on Thursday in the capital, Tehran, and nine other cities: Ahvaz, Hamedan, Isfahan, Karaj, Kermanshah, Mashhad, Shiraz, Urmia and Varamin…On Tehran's Valiasr Street, a main thoroughfare bisecting the capital's eastern and western sectors, protesters set a large container on fire and chanted: "Mullahs, get lost."…a video clip showed protesters in Karaj, on Tehran's western outskirts, apparently throwing small objects toward security forces, as a man shouted that protesters were under attack…. security forces in some areas used social media to find out where protests were being planned and then deployed to those locations ahead of time as a way of deterring demonstrators from showing up." And here "In videos circulated on social media and purporting to have been taken in the town of Gohardasht, a suburb of Karaj, dozens of demonstrators can be seen in the streets, setting fire to police vehicles and shouting "death to the dictator." Police respond with tear gas….Earlier, Iranian protesters had clashed with police outside parliament as the plunging rial triggered three days of protests last month in Tehran."
France, Oise: screw hospitalised by prisoner resisting cell search
1/8/18:
Iran: truckdrivers strike met with  repression "The security forces used tear gas to force the people out. However, the Iranian people fought back, lighting tyres on fire to counteract the tear gas, and continued their protest in spite of the repression."
Honduras, Tegucigalpa: students clash with cops over fare increases

Spain, Tarragona: clashes as cops crack down on fly pitchers "Street vendors attacked police vehicles as a protest against their treatment by the police and two policemen have suffered bruises and minor injuries….In fact, in summer three years ago re. the death of Mor Sylla, it was maintained that he rushed  off a balcony in Salou when the police had a fight with street vendors. Although the case is closed judicially, and no police responsibility has been derived, the brother of the victim and some of his colleagues have continued to insist that the police had a direct responsibility for the death in their custody… this Wednesday…Two police vehicles have had to leave the place hurriedly after they were attacked with rocks and sticks." More here " The vendors used all kinds of objects and chairs to attack the agents….the Mossos charged against the street vendors and the latter responded with violence. At least one of the immigrants were badly injured and needed the help of other colleagues to get up and get away. Two officers have also been slightly injured. The confrontation originated after an operation to crack down on illegal street vending in Salou started, the Mossos d'Esquadra having identified two street vendors carrying a large amount of fake material destined to be illegally sold. While the agents were identifying these two vendors on Sol de Salou Street, a dozen other vendors confronted the police, using heavy, blunt objects, as seen in videos recorded by neighbors. Being outnumbered, the Police unit was forced to leave the site in search of reinforcements. Whilst retreating, the authorities were hit by numerous objects flung at them. Police sources told Agencia Efe the vendors caused damage to two police vehicles
France, Val-deMarne: 3rd time in 3 months that prison guard's cars are torched…Bretagne: bank torched