"May may make hay if the sun shines,
yet May may die away if one beers too much and whines"
– Pierre Jeté,  Made Hay
"Honey-sweet May, when the birds come back, and the flowers come out, and the air is full of the sunrise scents and songs of the dawning year."
– Samuel Scoville Jr., Wild Folk
"May the clouds give your shapes inspiration."
– Anthony T. Hincks, Unfinished!
(April here & June here)
31/5/18:
France, Givors: cops beaten up by 15 youths during control on estate; no arrests

Iran, Babol: villagers block roads in protest against road insecurity causing high accident rate Also has reports on 10th day of truckers strike and steelworkers' strike
Chile, Tamuco: clashes between Mapuche and cops as state continues to detain Mapuche leader

South Africa, Gauteng: striking hospital workers barricade hospital yard, overturn bins in hospital, etc.
30/5/18:
UK, London: art self-critiques at the Hayward Gallery Even better than Tinguely's Homage to New York.
Sri Lanka: striking railway workers sabotage trains & lines "…damage had been caused to several railway engines at the railway yards in Maradana and Dematagoda yesterday while several signal wires of the signal system at the Lunuwila railway station had also allegedly been cut…"…Trade unions denounce the sabotage

Nicaragua, Managua: 2 Sandinista youth members killed by hooded men; 20 protesters wounded, 1 dead in Esteli; Ortega's business and church support begins to crumble "…clashes took place near the Sandinista rally site. This is where the opposition chose to end a march that was led by dozens of women dressed in black and carrying pictures of their children killed during the crackdown on anti-government protests. "Neither forgive nor forget – justice and punishment," chanted the protesters. In the evening, the authorities and the opposition accused each other of violence. According to the mayor of the locality of Esteli, about 130 kilometers north of Managua, while sympathizers of Sandinism were going to the capital to participate in a rally, clashes occurred at a roadblock. There was one dead and 20 wounded, said the mayor. Meanwhile, police said at least two people were killed and a dozen injured in Managua when supporters of President Ortega were attacked by unidentified gunmen. According to the deputy director of the National Police, Francisco Diaz, "hooded individuals attacked with guns" people who participated in a rally to support the government. Two members of the ruling Sandinista youth movement have been killed and around 10 people wounded, according to the police chief…."Massacre! Guns are fired against peaceful protesters, "Silvio Baez, Auxiliary Bishop of Managua, wrote on social media. Opposition protesters fled to the headquarters of the Central American University (UCA) and Managua Cathedral, and students raised barricades to protect themselves from further attacks…. Carlos Pellas, Nicaragua's richest man, called for an early presidential election. This stance marks a turning point as Mr Pellas, and the business community in general, have so far been in favor of President Ortega…"From my point of view, and this is something widely shared in the private sector, we must find an orderly exit, within the constitutional framework, which implies reforms including an early (presidential) election in Nicaragua," he said….the date of the election be decided in the framework of the dialogue led, under the aegis of the Catholic Church, between the government and the Citizens' Alliance for Justice and Democracy, which group of students, business leaders and representatives of civil society. In addition, "the immediate resignation of all the members of the Supreme Electoral Council (CNE)", currently controlled by judges close to power, added Mr. Pellas, 65, president of the group of the same name, a conglomerate also present in Central America, the Caribbean and the United States. Another worrying sign for Mr. Ortega, the Higher Council of Private Enterprise (Cosep) announced that it was suspending all meetings with the government to express "its opposition to repression."…Video of clashes in Chinandega…later report showing 11 killed "…an initially peaceful procession descended into violence after armed pro-Ortega forces opened fire on protesters, activists said. The Associated Press reported that demonstrators armed with improvised bottle-rocket launchers also opened fire….The national police said 15 people died across the country, in violence which the force's second-in-command, Francisco Díaz, blamed on "criminal gangs"….Leon: transmitters of radio station critical of government burnt by Sandinistas…latest figures – 15 now dead "Political analyst Oscar René Vargas told The Associated Press that it seems that Ortega is willing to stay in power at any cost. "It does not matter how many people have to die," Vargas said."

Taiwan, Taipeh: clashes as students protesting fees hikes try to break into Ministry of Education

South Africa, Gauteng: several roads closed due to service delivery protests…Western Cape: report on the good and bad aspects of informal land settlement

US, New York: report on transit bandit who took 5000 trains and buses on joyrides
29/5/18:
South Africa, Gauteng: clashes during service delivery protests "A number of major roads in Mabopane, Winterveldt, Garankuwa and Atteridgeville around the capital Pretoria have been barricaded with stones and burning tyres by protesters….Earlier, metro police fired rubber bullets to dispense a crowd which was blocking the M17 along Soshanguve, but were forced to retreat after they were pelted with stones. Residents from the area…have been without electricity since they moved in around 2014."
Brazil: official union strike by petrol industry workers in support of truckers strike declared illegal "The strike due to start on Wednesday was called by unions that are demanding the resignation of Petrobras Chief Executive Officer Pedro Parente and the reversal of market-based changes to pricing that sparked a nine-day truckers strike. The government called the strike political and asked the TST to declare it illegal, while Petrobras said it has taken provisions so that the stoppage does not affect production." More here. "So far, the union federation has reported stoppages at eight refineries in Amazonas, Pernambuco, Minas Gerais, Rio de Janeiro, São Paulo, Paraná and Rio Grande do Sul states, besides protests at a lubricant plant in Ceará state and in the fertilizer plant Araucária Nitrogenados on Paraná. On Wednesday afternoon, workers on 25 platforms had joined the stoppage, including those in the Campos basin, FUP said. Workers at Petrobras' terminals in Paranaguá and Suape ports are also participating." For some of the contradictions of truckers' strikes over fuel in a very different situation and epoch, see this. More on truckers' strike here.

India, Utter Pradesh: aspiring teachers  clash with cops

28/5/18:
Iran, Tehran: workers at Tehran Terminal Barracks strike in solidarity with nationwide truckdrivers' strike now in its 7th day "In solidarity with the strike of truck drivers in 257 cities, on Monday, Tehran Terminal Barracks workers and staffs joined the truck drivers strike with slogans.: Do not be afraid, Do not be afraid, We are all together; They have called on marketers and businessmen in Tehran to join the strike as well. …The clerical regime in fear of a united and powerful nationwide truckers strike in Sanandaj sent in a hurry his special forces to the gathering of protesters. In the city of Kangavar (in the province of Kermanshah), also the clerical regime has sent its agents and has deceived truck drivers that the strike is over. But vigilant drivers did not believe in the deception of the regime and continued their strike. Following the drivers and truckers strike, there were long lines at gas stations in the city of Sardasht (West Azarbaijan province). The regime's governor in the city called for people's calm in a statement in panic about the formation of protests and falsely declared that there is no gas shortage in fuel stations. Also on the sixth day of truckers strike, oil tankers from the Sanandaj Oil Company (West Iran) expanded their empty food spread to protest lack of their livelihood. The clerical regime sent its law enforcement officers to the site, in fear of spreading this move to general public. The drivers of oil tankers in Kerman also stopped working. Following the strike of truckers, fresh vegetable whole seller market in Kerman was closed as well. Iranian drivers in Georgia, in a symbolic act, in solidarity with the striking of Iranian truckers also refused to load their trucks." See also entries for 27/5 & 26/5/18.

Bolivia, Cochabamba: students clash with cops after death of student and after stones & firecrackers are thrown at Governorate
Chile, Santiago: students protesting violent eviction of uni occupation clash with cops (video)

Nicaragua: Managua: students clash with cops, burn pro-government building (video)Longer video here.More here"Violence returned to the streets of Nicaragua on Monday after students who took over a new campus clashed with riot police unleashing  heavy repression that has resulted in the partial burning of a means of communication, several injured and detainees. …the protests…have left at least 84 dead . The students of the University of Engineering of Nicaragua took over the facilities asking for justice for those killed in the protests and the departure of President Daniel Ortega and his wife, Vice President Rosario Murillo. Paramilitaries related to the government attacked the students, who were defended by some people – in addition to confronting those who attacked them, they partially set fire to the building of the ruling Radio Ya." And here "The Church had fallen behind its former adversary when he embraced Christianity before his 2007 return to office as a more moderate figure who avoided hostilities with Washington and business leaders. …On Monday, a smaller group of government, private sector and church representatives restarted talks behind closed doors. Students and government authorities agreed in the first days of talks to a truce that quickly fell apart when groups of youths attacked protesters entrenched at the Agrarian University of Nicaragua, badly wounding at least two people…. Thousands took to the streets again on Saturday. At night, protesters hunker behind barricades of brick pulled up from the streets or walls of chairs and desks on university campuses, bracing with homemade mortars for clashes with pro-Ortega gangs whom witnesses and rights groups blame for many of the casualties….Daily highway blockades have snarled transportation across the country, as students and farmers erect makeshift barricades to damage the economy and wear down the government. The government estimates the turmoil has cost the economy some $250 million. Despite the losses, many in the private sector are openly backing protesters and demanding change, turning against Ortega after an uneasy alliance in recent years that has undergirded strong economic growth. In its most explicit move yet, the Superior Council of Private Enterprise in Nicaragua, which represents the private sector, called Sunday on businesses to "join the clamour of mothers, grandmothers and wives who demand justice for the murder of their loved ones" in a march on Wednesday. …police were shooting to maim or kill, with rubber bullets aimed directly at eyes, chests, and heads, or even with live ammunition…Building an effective anti-government coalition could prove difficult, however…Another base of Ortega's support is the army. But in recent days it has signalled its refusal to appear in the streets. Privately to business leaders and then in a statement through a spokesman, senior commanders called for dialogue and said they would not repress the population…."

South Africa, Western Cape: looting during housing protest-cum-riot over land and housing"Woodlands in Mitchells Plain was the scene of days of protests over housing and land which culminated in looting and violence on Monday night. The area erupted after authorities removed around 20 shacks which were erected by people demanding houses. In the ensuing chaos, a number of businesses including a Pick n Pay and a well-known local auto shop were vandalised…a shop at the BP garage on the corners of Mitchell Avenue and Ajax Way was also vandalised and looted by the angry protesters."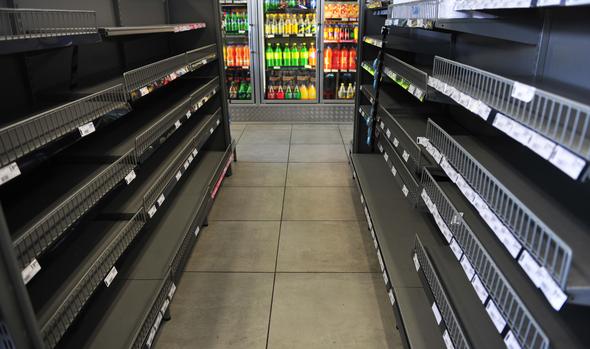 Above: half-empty looted shop
Below:  half-empty looted life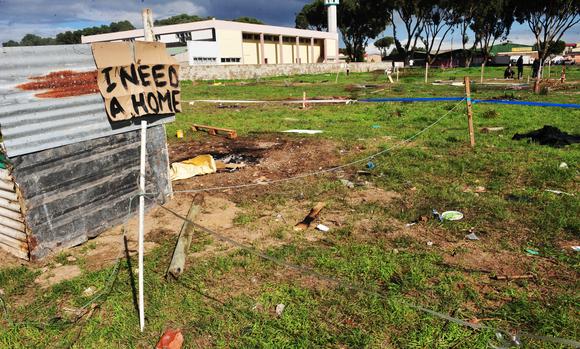 ... report saying that land protests and expropriations of the expropriators have risen 73 % in 1st third of this year
Ivory Coast, Cocody: high school & university students clash with cops as they boycott classes over "precarious conditions" at the same time as university professors  go on strike throughout country

27/5/18:
Iran: truckdrivers' strike continues "In spite of the repressive measures, the freight terminals in various cities remain half-closed. Striking drivers refuse to load and are lining up their trucks along the roads. … In Ardabil, truckers prevented passage of loaded vehicles….In solidarity with striking truck drivers, taxi drivers and taxi owners in Tehran, protested against low fares and expensive spare parts on Sunday. In the city of Yazd, minibus owners gathered outside the city's municipality to protest high costs of spare parts, and to express solidarity with striking truckers."
26/5/18:
Iran: report on 5th day of nationwide truckdrivers' strike "…the truckers are protesting high commissions charged by transport companies, highly expensive road tolls and government's recent decision to stop paying them social insurance subsidies. Truck drivers are also unhappy for being forced to install tracker devices on their vehicles and pay for the related expenses, while "only security forces, intelligence agents and the National Oil Company benefit from them". There are three types of truckers in Iran; those who fully own their vehicles and others who still have to pay for their trucks to government-controlled companies in installments for years. Still others, a minority, work for truck owners. Most of the time, truck drivers find themselves working for the government, the biggest importer and distributor of strategic commodities, particularly fuel and foodstuff, based on a daily wage, or fee per kilometer."
South Africa, Gauteng: death threats against landless movement (AbM) (see entry for 22/5/18)

France, Paris : cops injured a bit trying to stop bank being smashed up a bit
Nicaragua : 3 dead during further clashes in different parts of the country  "…two men died and two more were injured in a confrontation between people who intended to take over private land in the Managua area. Another person, identified as a security guard, was killed in the sector of the National Autonomous University of Nicaragua (UNAN), which remains occupied by university students in protests….Also, in the province of Boaco (center of the country) heavy confrontations were reported during the detention of students and peasants protesting against the government of President Daniel Ortega. According to official sources, the attack was carried out by demonstrators against Sandinista activists, seven of whom were wounded. However, spokespersons for the opponents said they were attacked by government paramilitaries with assault rifles and powerful homemade bombs."
25/5/18:
India, Tamil Nadu: strike shuts down town after massacre "In the market road, most shops were closed for the fourth day after 13 people were killed in police firing during protests against environmental degradation by the Sterlite Copper plant…Though the Madras high court has stayed the expansion of the plant and the state government has ordered its closure, protesters want an assurance it will not reopen because it has allegedly flouted environmental laws and caused health problems. Besides, they want action against officials involved in the firing on Tuesday and Wednesday. Tuticorin started calming down on Thursday after Tamil Nadu Chief Minister K Palaniswami announced the closure of the plant and the state pollution control board ordered its power supply be switched off. Most ATMs and card-swipe machines are not working because Internet services have been halted for five days in Tuticorin, Tiruneveli and Kanyakumari districts. In an attempt to pacify the public, the state government has transferred senior police and other officials, including the district collector….The new district collector, Sandeep Nandur, who took charge on Thursday… ordered Amma canteens to provide free food and co-operatives to supply fruit, vegetables and milk for the next three days….In a few pockets such as Anna Nagar, Thres Puram and places near the Sterlite factory, there is tension and heavy police deployment. The road leading to Thres Puram, a fishing hamlet where a 47-year-old woman, Jhansi, was killed, has been blocked with fishing boats and large pipes so that the police cannot enter….Cargo worth Rs 10 billion to Rs 12 billion, including textiles from Tirupur, is lying at Tuticorin Port. Around 5,000 lorries have stopped plying." …opposition parties hope to gain influence asserting their political power on the back of those who took terrifying risks More here [an informative site, despite being moronic vanguardist Trotskyist politicos] "…the Indian state and political elite … will green light the smelter's reopening, just as they have on previous occasions when Vedanta's flouting of the most minimal environmental standards compelled them to order temporary production halts. Such social crimes abound across India. In its drive to make India a global cheap-labour production hub, the Indian bourgeoisie has pursued a socially incendiary agenda of privatization, deregulation and corporate tax cuts, while diverting state resources from health care, education and agricultural supports to big business infrastructure projects and the modernization and nuclearization of India's armed forces. Mounting social opposition from India's workers and toilers has been met with state repression and the stoking of communal reaction and noxious caste politics. Take the case of the 13 Maruti-Suzuki auto workers jailed for life on frame-up murder charges for daring to challenge the brutal cheap-labour regime that prevails in India's new globally connected industries. State prosecutors and judges have publicly justified the savage class justice meted out to them on the grounds that their exemplary punishment is needed to reassure investors and advance Modi's "Make in India" campaign, which seeks to woo foreign capital to set up production in the country. A quarter-century of neo-liberal "reform" has transformed India into one of the must unequal societies in the world. While three quarters of all Indians eke out their existence on less than US$2 per day, the top 1 percent gorges on 23 percent of all income and 60 of the country's entire wealth. This social polarization is exemplified by the exponential growth in Indian billionaires. Whereas in the mid-1990s there were just two Indian billionaires, now, according to Forbes, there are 131. This means India, which has a GDP little bigger than Canada's, boasts the world's third largest number of billionaires, having surpassed Germany, Britain and Russia…. According to the national Bureau of Police Research and Development, in 2016, the last year for which such statistics are available, Tamil Nadu had the second highest number of protests, be it strikes, demonstrations or anti-government meetings, of any state, an average of 47 per day…The Stalinists have responded to the intensification of the class struggle by lurching still further to the right. In the name of opposing the BJP, they are urging the working class to place its trust in the putrefying "democratic" institutions of the Indian state—the very institutions responsible for Tuesday's massacre and the victimization of the Maruti Suzuki workers—and to lend its support to the Congress Party, till recently the Indian bourgeoisie's preferred party of government, as well as a host of right-wing regionalist and caste-ist parties…."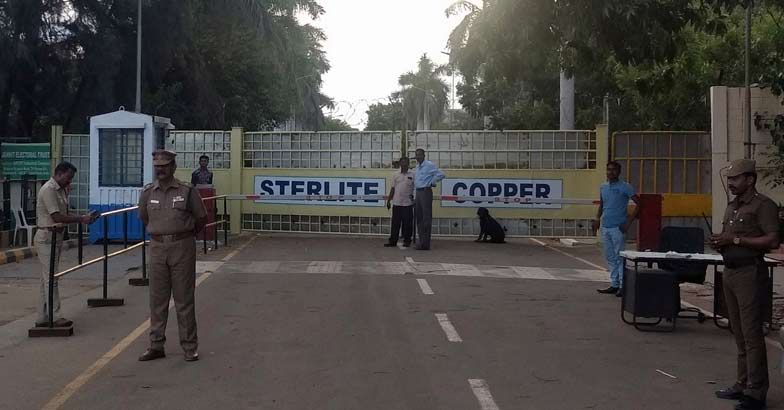 ACAB clarified
Brazil, Belo Horizonte: motorway blocked as local residents show support for truckdrivers' strikes against fuel hikes; cops chuck teargas etc. For more on the truckers' strike, see this, including some of the posts following the article.
South Africa, Limpopo : cop van and 2 school admin buildings torched on 4th day of protests In all the reports I've looked at there's not one single detail about what these protests were about.
France, Albi : cops stoned, Chamber of Commerce smashed, 6 cars burnt in banlieu riot…Grenoble: previously occupied language centre at University evacuated by students following threats of cop eviction found wrecked and tagged causing at least 1€m worth of damage
Germany, Dresden : 50 migrants fight cops & security guards at migrant deception centre
Kenya, Lamu : crackdown on anti-coal plant protests  "They are now using police to instill fear and intimidation. We shall not tire in our quest to stop the coal plant from being set up here"…Save Lamu activists have vowed to continue opposing the Sh200 billion venture set to be set up at Kwasasi village in Hindi, Lamu West. The project is being undertaken by the Amu Power Company, a consortium of Gulf Energy and Centum Investment. So far, a total of 975 acres of land has already been set aside for the establishment of the 1,050 MW power project."
Greece, Athens : anarchists fight cops for 2 hours
Uganda, Arua: refugees riot "An alleged delay in the supply of food rations caused the riots….South Sudanese refugees broke into the United Nations World Food Program (WFP) stores, stealing food items, wheel barrows, hoes, slashers, three computers, tarpaulin and spray cans…Last year, WFP announced a food aid cut by 50% to hundreds of thousands of refugees living in Uganda, citing financial constraints."
24/5/18:
South Africa, Cape Town: angry housing protests continue into 6th day More here and here…Durban: tenants force closure of housing management building…North West: councillor's house torched in further service delivery protests…Limpopo: cop vehicle torched as barricades block main road  "A police constable was injured and a state vehicle set alight when protesters attacked police near Groblersdal, Limpopo. Spokesman Lieutenant Colonel Moatshe Ngoepe police responded to Zaaiplaas community protesting and barricading the R579 road on Thursday."
France,Centre-Val-de-Loire: lots of cars burnt in different areas at same time as Mayor's dining room window is shot at

23/5/18:
India, Tamil Nadu: cops kill another person after police bus torched: state orders shutdown of internet in 3 districts "… at least two telecom companies … have received a directive from the Director General of Police of Tamil Nadu to temporarily suspend internet services. The directive issued by the Chief Secretary states that it has been brought to the notice …that this mass gathering of people was achieved mainly through the information passed via social media. It further states that provocative messages spread in social media with 'half truth' and anti-social elements are trying to exploit the situation, leading to a public emergency situation, which necessitates immediate action and for public tranquillity. "…and it felt necessary that services of internet should be stopped/curtailed to prevent spreading of such information, rumours with half truth," it states…."…13 now reported dead…demos and road bloackades throughout state against massacre…Chennai: roads blockaded across city in protests against the mass murder

France, Yvelines: about 60 youths on estate ambush cops and attack them with projectiles, use burning barricades to escape and/or re-group…Lyon: stones v. teargas, disencirclement grenades & flashballs as 50 youths attack cops in poor area

South Africa, Western Cape: petrol bombs thrown, guns fired at cops during angry protests against housing shortage "Since the weekend, residents of the Cape Town suburb, many of them backyard dwellers, have been protesting about the dire shortage of housing in the area. Violent housing protests continued on Wednesday and the M5 highway was once again closed as more than 1 000 residents and police and law enforcement officers clashed. While most protesters were armed with sticks, stones, petrol bombs and even golf balls, journalists spotted several men with guns, firing at police. Fifteen people were arrested for public violence. Shortly after 10am, a large group of Law Enforcement officers and public order police moved onto the open field in Walmer Street to demolish more than 100 structures. Despite a visit by Human Settlements MEC, Bonginkosi Madikizela, on Tuesday, residents continued to erect shelters, saying they had nowhere to go. McLean said: "We were so peaceful this morning and they just came and took everything. They didn't even want to give us our blankets back." …Another resident Naomi Salie, 64, said: "We were still sleeping in our new homes when the law enforcement officials came and broke my structure down. They also took all our belongings and some of them, they damaged. Among the things they took was my fridge and chairs." Another evictee, 18-year-old Jaden Hendricks, said he had never lived in a conventional home. "As long as I can remember, we have always stayed in wendy houses. I have never lived in a house in my life. My mother has been on the waiting list (for a home)for the past 30 years. As a young person I wish that they (authorities) would build houses for us." Gadieja Davids, 56, said her family's identity documents had gone missing when their informal home was torn down by the law enforcement officers. 111 structures were removed in Parkwood by the anti-land invasion unit on Wednesday. As the structures were removed, residents hurled stones, golf balls and petrol bombs at officers who retaliated by firing rubber bullets and teargas into the crowd. By 11am, officers had managed to contain the crowd inside Parkwood and Prince George Drive/M5 was shut down for several hours. Thick clouds of smoke developed as residents burnt tyres."… 3rd day of angry movement against gentrification "…three days of protests as Bo-Kaap residents brought Wale Street to a standstill, saying they do not want tourists in their community and refused to countenance new developments before the community's heritage preservation status was approved.…"We want them to take our concerns as a high priority. Bo-Kaap residents are suffering at the hands of greed by the City, which has allowed new developments." The protest in the Bo-Kaap since Monday saw hundreds of residents rally, burning tyres and debris. "A number of issues, ignored for years, created this explosion. These include the high tariff rates and exorbitant levies they want from pensioners and residents of this community." More here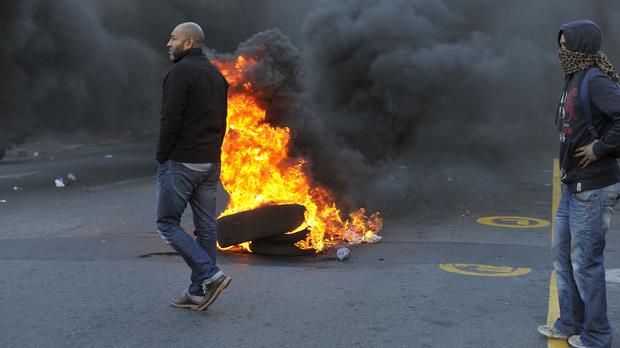 …North West: mayor's house and vehicles torched in service delivery protest "Kgetlengrivier mayor Kim Medupe's house and guesthouse were set alight during a service delivery protest in Koster in the North West on Wednesday. Residents in Reagile went on the rampage, barricading roads with rocks, burning tyres and logs. The small farming town west of Rustenburg was locked down as protesting residents torched the mayor's house, her guesthouse and four vehicles at her house. A van at the guesthouse was also torched, while some shops were looted. Protesters also made off with appliances from the mayor's house and the guesthouse. Police used rubber bullets to disperse the crowd. …residents were not happy about service delivery in the small farming town. …"We don't have roads, our educated young people don't have jobs…we want services and where do we ask for services if our municipality that is supposed to serve us refuses. We are humans too. We cannot and we won't stop because we are also people and have needs."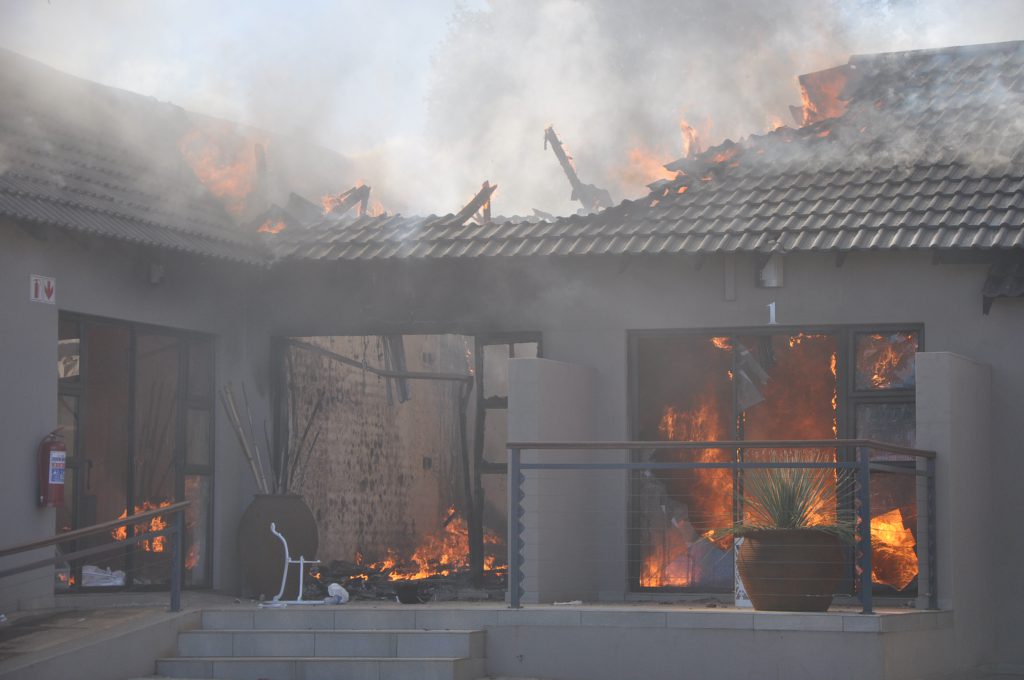 mayor's house & guesthouse get a warm reception
Nicaragua, Leon: heavy clashes between Sandinistas and anti-statists leaves 1 dead each on both sides "Manuel Chévez, 31, was shot dead when government supporters tried to dislodge students and residents who had set up a barricade on the main access road to Leon..Pro-government demonstrator Luis Diaz is also dead, visibly hit by  homemade mortar fire…The clashes between the two sides lasted five hours and injured 54 people, 10 of them seriously ill, shot by firearms, rubber bullets, and mortars…Other clashes have been reported in several cities in Nicaragua, between protesters, policemen and government supporters."
22/5/18:
India, Tamil Nadu: state filth murder at least 9  during riots against ground and sea water-polluting fibre optic copper company More here"At least one protester died and many were injured on Tuesday after the Tamil Nadu Police resorted to lathi-charge during an agitation by the locals against Sterlite's industrial plant in Tamil Nadu's Tuticorin. Today is the 100th day of protests against the Sterlite plant. The locals want closure of the industrial unit. Protesters also ransacked the Collector's [local administration] office and burnt tyres. Visuals from the ground showed policemen charging at protesters with lathis who pelted stones at them. The police have erected barricades around the Collector's office to avoid worsening of the tense stand-off. Several shops and commercial establishments remain closed in Tuticorin due to violent protests. The residents have planned to intensify the agitation, claiming that the plant has polluted the ground water in the area. The protests have been going on for the past three months over severe health problems among the residents. Section 144 of the CrPC (Criminal Procedure Code which lists out the procedure for administration of law in India), which prevents unlawful assembly of people in an area, has been imposed in and around the Sterlite unit. There is heavy deployment of police in the city, with additional forces being rushed in from neighbouring cities as well." More here " The months-long protest demanding closure of Vedanta's Sterlite Copper unit here took a violent turn today with agitators pelting stones and toppling police vehicles after they were prevented from marching towards the plant. …However, angered over not being allowed to take out a rally, the slogan-shouting protesters forcibly tried to push back the security personnel in riot gear. They then started hurling stones at police and also overturned a vehicle after which the security personnel lobbed teargas shells to disperse them…While more than 20 people suffered minor injuries in stone-pelting incident, some vehicles were set on fire…Several shops in this town, Srivaikundam and Oddapidaram remained shut in support of the protest"
"50 vehicles torched…"
Twitter feed here shows Tamil Nadu commander force in plain clothes sitting on top of police van using assault rifles to murder local residents. "Regional media reporting this 18 year old girl Venista was shot inside the mouth. Appears the police surrounded her, inserted rifle inside her mouth and shot her. This is cold blooded murder, state sponsored terrorism." …or here "Seventeen-year-old Venista was shot on her mouth. Sources say the police shot on her mouth, because she was quite vociferous during the protests. "It was a pre-planned murder. It was a cold blooded murder aimed at not just diluting the protests but also at curtailing them"…The rally from VVT signal to the collectorate was planned and announced well in advance, at least 20 days before, by the protest team. But Thoothukudi Collector N. Venkatesh issued orders imposing Section 144 only on Monday. As the people marched into the collectorate, the police fired teargas to disperse them resulting in a pitched clash between the protesters and the police. "They did this because we defied the ban," says Maria Thangam. Later the police opened fire twice, killing several protesters. The police opened fire once again at the Threspuram village, where protests were planned to be held in the evening. Threspuram is a fisher village near Thoothukudi, which is also one of the protest sites in the recent past, against Sterlite copper smelter plant. … "It was intended to kill the organisers of our protests. The nine people killed are those who coordinated the protests. These are planned murders to make us give in," says Anthony Rajangam, one of the protesters who was hurt on his shoulder. "I didn't go to the government hospital. I came back home as I am not severely injured. More than the wound, it is the filthy language used by the policemen and the way they chased us as if we are terrorists, that pained us," he says. "The protests which began peacefully turned violent only after the police started attacking us," says Anthony. With the violence and killings, Thoothukudi district has now been brought under police control, thus creating a palpable fear in the minds of the villagers in and around. Sources say that the police have been doing home-to-home visit since Tuesday evening to find if they took part in the protests. Even the government hospital where the protesters are getting treated was not spared. Visuals of the policemen allegedly attacking the people in the hospital have also gone viral on social platforms…Meanwhile, the number of deaths has also not been made clear by the state government. While Chief Minister Palaniswamy said nine people died, Governor Banwarilal Purohit's statement said 11 people were killed. However, the exact number suspected to be much higher." …cops shown deliberately setting fire to house & vehicle…Report on the company the state was defending and the billionaire head of that company "Anil Agarwal came up the hard way. His father made aluminium conductors in Patna, north east India, and Agarwal made his first fortune in scrap metal. The accoutrements of success are important to Agarwal's feeling of self-worth. "I have to do things differently. I have to project myself. I have to have a Bentley, the best of chauffeurs and butlers. All these add to the confidence" …This says 11 were killed. More here "Sources said the police had already planned to open fire and intended to kill the protest's organisers. "… There was no warning from the police that they were going to open fire" Tiphagne said. "The protest, which was at first peaceful and included a diverse gathering including persons with disabilities and transgender persons, soon turned violent as a result of the police shooting at the Collectorate. As soon as people found out that fellow protesters were shot dead by the police and several others were left injured, they resorted to violence. The protesters began to target their violence towards the Sterlite Housing Quarters, which was located right beside the Collectorate." Among those killed in the police firing was Thamizharasan, a leader of the Puratchikara Ilaignar Munnani (Revolutionary Youth Front); he was one of the organisers of the protests. Visuals of policemen atop vehicles opening fire pointedly targeting the protestors have emerged, lending credence to speculation that the firing was pre-planned. …There is palpable fear in several villages around Thoothukudi. "We have been hearing that police has been indiscriminately going into villages and threatening people. People fear there could be violence in the night," …With apparent pressure on news channels to 'limit' the coverage of rioting, there are still conflicting reports on the number of deaths. While Chief Minister Edappadi Palanisamy claimed nine were killed in the protests, a statement issued by Bhanwarilal Purohit, the governor, put the number at 11. Sources in Thoothukudi said the number could be much higher. "The police have just begun to go home by home enquiring if they are related to any of the deceased," one journalist in the town said. D. Jayakumar, the state fisheries minister, called the firing "inevitable" even as the chief minister appealed to the people to maintain calm. Palanisamy had also announced a one-person judicial commission to probe the killings. A solatium of Rs 10 lakh has been announced for the families of those killed….However, activists summarily rejected the idea of a judicial enquiry into the killings. Tiphagne suggested that the National and State Human Rights Commissions should conduct a suo moto enquiry into the killings. Stalin Rajangam, a Dalit scholar, pointed out how judicial commissions of the past have only helped governments protect themselves, "legally and documentary wise". "From Kila Venmani in 1968, the victims have never been served with justice in any case of violence," he said. "In 1999, 17 labourers drowned to death in Thamiraparani river (in Tirunelveli). They entered the river to escape police lathi charge and firing. They were only protesting seeking the release of fellow labourers of Manjolai estate, arrested for demanding better wages." …About the apppointment of the judge, see this: "Aruna Jagadeesan is a controversial judge, who was part of the bench that gave a clean chit to the police in February 2015, for alleged fake encounters in Velachery that killed five men suspected of bank robbery. A plea for a CBI probe into the matter was also dismissed by the bench."
Nigeria, Bayelsa: at least 2 killed in clashes between students and filth over student fee hikes More here

France, Loire-Atlantique: further clashes at ZAD… Paris: clashes with cops as 2 shops are attacked on public services demo…high school briefly occupied before violent eviction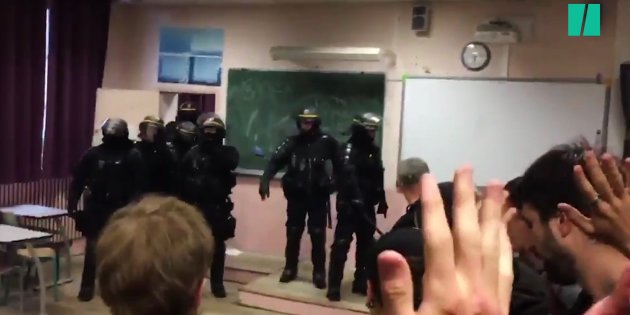 Supply teachers give lesson on the function of "education"
Argentina, Buenos Aires: official strike of subway workers block trains, get teargassed and arrested, then paralyse subway in further strike until arrested are released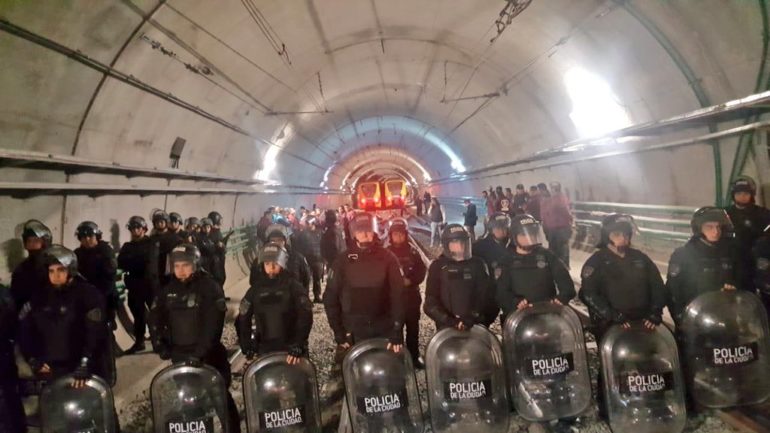 Cops show the real function of transport and their own real function – getting wage slaves to work, and consumer slaves to centres of consumption, perpetuating the futility of it all
South Africa, Western Cape: report on various housing protests "Residents of Kewtown and Ocean View took to the streets on Tuesday, protesting about housing, access to health services and evictions – adding to the growing number of housing protests in the province….This followed protests, and land invasions, in Parkwood, Mitchells Plain, Siqalo, Vrygrond, Hermanus, Khayelitsha and Suurbrak in the Overberg….Over the weekend backyard dwellers from Parkwood occupied a stretch of land. They said the land, located next to Prince George Drive, had been earmarked for housing. Further reflecting the increase in protests, more land invasions took place in Hermanus last week and recently about 3000 people occupied land next to Spine Road."…KwaZulu Natal: Abahlali baseMjondolo (AbM) leader of landless movement assassinated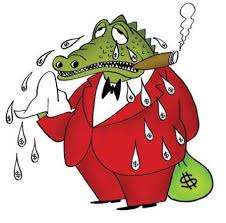 " the ANC is devastated by the assassination of Abahlali baseMjondolo leader in Mariannhill, West of Durban"
21/5/18:
South Africa, Western Cape: continuing housing protests close roads etc...KwaZulu Natal: service delivery protesters block roads with branches, boulders, etc….Gauteng: free beer for all the workers…free beer for all the workers, free beer for all the workers, when the red revolution comes

20/5/18:
South Africa, Western Cape: housing protesters attack cops with molotovs and stones "The situation descended into chaos with a petrol station shop reportedly being damaged and looted. Some roads were closed….The local councillor has also been removed from his property and placed under protection as a precaution." More here: "The Parkwood rent office has been vandalised as the area remains tense after protests.  City of Cape Town authorities say it happened on Sunday night….Plumes of smoke engulfed the area on Sunday as violent protests flared, with residents demanding housing from the City.Law enforcement inspector, Wayne Dyason said officers were deployed to the area on Saturday afternoon when residents had put up illegal structures and pegs on a public open space."
Germany, Berlin: 9 empty buildings squatted in anti-gentrification movement

Canada, Montreal: fans momentarily stop being fans

19/5/18:
Uganda, Kyenjojo: locals trash land-grabber's property "The Police and the military have been deployed in Ganyinayo village Kihuura sub-county Kyenjojo to quell the rioting residents who yesterday went on rampage destroying the properties of Vincent Mugisha, a lawyer and businessman, whom they accuse of land grabbing. The Police used teargas and live bullets to disperse the angry residents who were armed with pangas and spears to destroy Mugisha's property. The angry residents cut down over 10 acres of Mugisha's banana  plantation, torched houses and killed his livestock….a row broke out after agents of Mugisha, who were armed with spears and pangas, tried to evict Annet Kwikiriza, a 35-year-old woman. "Kwikiriza sounded an alarm, but by the time the locals came to her rescue, Mugisha's agents had already injured her on the face. On realizing that one of their own was bleeding, the locals reorganised and started destroying Mugisha's property as his agents went into hiding,"
UK, Dumbarton: war memorial improved "For the memorial of the parents, grandparents and great grandparents who fought and lost their lives for our freedom to be vandalised is deplorable. …Representatives of the Armed Forces Veterans Association, based at Dumbarton Central Station, expressed "shock" at the news, dubbing the incident "a disgrace"…. a lot over people who will be upset about that."… council leader Jonathan McColl dubbing the vandalism of a memorial "sinister". "Vandalism in any form is stupid and antisocial. It's takes a special kind of numpty to get a kick from damaging others' property," he said. "To disrespect those who've given their lives to protect us is disgusting…Leven councillor Caroline McAllister also expressed her upset at the incident, calling it "distressing"."There are many civic minded people working hard to improve our area and this is an insult to them also," she said. Councillor John Millar, who also represents the Leven ward, said: "The graffiti vandalism on the Christie Park war memorial is an absolute disgrace and a lack of respect for what the memorial stands for. "The person or persons responsible should hang their heads in shame." I have no idea what the content of this graffiti was, but the comments by bureaucrats responding  to it in order to make a show of how respectable they are are worse than the petty "much ado about nothing" mentality. War memorials are hypocritical pretensions to  a kind of "lest we forget" mentality that  forgets that war memorials are generally a way of justifying capitalist  war, wars that have the pretension to be ones fighting for our freedom, fighting to protect us, when we know full well that any margin of freedom or protection we have is one that was fought by our side in the class war. In this upside down world, people who attack these monuments to atrocities should apparently "hang their heads in shame", whilst war atrocities continue and those who lead them are in power and not at all hanging their heads in shame (another reason why their heads should be hanged, though not by them).
18/5/18:
Ghana, Sissala East: 17-year-old shot dead during attack on police station following mass raid on weed smokers

Senegal, Dakar: students surround university, blocking all access roads, in riots following cop killing of students during demo against late payment of grants (see entry for 15/5/18) 

17/5/18:
South Africa, Eastern Cape: cops use stun grenades on 2nd day of service delivery protests "The police used stun grenades on Thursday to disperse scores of service delivery protesters during the Ngcobo protest when some attempted to loot a Shoprite store in the Eastern Cape Town. The protesters used loudspeakers to organise themselves but were caught off guard when the police reached the store before the 50-strong crowd arrived.Police fired stun grenades, sending the protesters running back towards Ngcobo town hall, where they had gathered in the morning.  It was the second day of service delivery protests in Ngcobo and most businesses remain closed.. "
France, Loire-Atlantique: further clashes at Notre-Dame-Des-Landes

Iran, Kazerun: people killed as demonstrators burn police station and chant "subversive slogans" during protest against plans to divide city in two More here,  here, and here "Despite pleas from provincial officials and the Friday Prayers Leader, and in apparent defiance of an increased police presence on the streets, on Friday April 20, demonstrators unexpectedly occupied the site for the city's Friday Prayers. They chanted in protest against prayer leader Mohammad Khorsand and called for his resignation. They also chanted political slogans against the government, the Islamic Republic and their representative to the parliament. The protests caught the attention of the media and social networking sites because some of the protesters' chants were very similar to those used in the demonstrations that spread across the country in early January 2018 — suggesting a deeper, more widespread malaise. Some people shouted: "Our enemy is right here; liars say it is America," but there were other, more shocking slogans too, including "Be afraid when we get guns" and "We will kill the traitors." This readiness for violent confrontation is new, and had not been a feature of earlier rallies."
Greece, Athens: further anarchist clashes with cops

Venezuela, Barquisimeto: 2nd prison riot in 2 days "Two guards and nine inmates at Fenix Penitentiary, in the city of Barquisimeto, were killed on Thursday after inmates wrestled a gun from prison wardens, sparking an exchange of gunfire"
16/5/18:
France, Nice: president of uni is filmed threatening to kill student participating in occupation of his office

Venezuela, Caracas: prisoners riot and take over  shopping- mall-turned-prison following torture of inmates More here
""This has been taken over peacefully by all the political prisoners and all the prisoners who are abducted here, who are tortured daily," a man said in one of the videos. He said tear gas and weapons had been fired at detainees but they were holding out to demand freedom….Activists said the incident had been precipitated by the beating of activist Gregory Sanabria from the state of Tachira. He appeared with a bruised face in pictures on social media. Rights groups and Maduro opponents have said several hundred political prisoners have been unfairly jailed. Maduro has said all jailed activists were being held on legitimate charges of violence and subversion."
Chile, Santiago: 1000s of women occupy university and streets in protest against sexual violence

Senegal: students continue rioting in different parts of  country after students' deaths"In Dakar, students threw stones at the police, who responded with teargas grenades, near the university Cheikh-Anta-Diop, the largest in the country, where similar events had already occurred the day before…In Ziguinchor (south), the largest city of Casamance, students also clashed with the police, who also used tear gas…High school students joined the movement, according to the same source."
15/5/18:
Senegal, St.Louis: students protesting non-arrival of their grants declare a free food day at the uni canteen; cops arrive and kill 2 of them; students then attack Minister of Higher Education's home…More here in English "After the death was announced, angry students ransacked an administrative building of the university…Debris was strewn across the ground, windows were smashed and doors had been kicked in. Demonstrations have spread to at least four other universities across the country, including in Ziguinchor, Bambey and Dakar, according to local media. At Cheikh Anta Diop University in Dakar, several hundred students gathered, some wielding iron bars and throwing stones at police."
Ivory Coast, Abidjan: angry high school students erect barricades outside hospital in protest against lousy health care after sick teacher dies "… as long as our system of care of the sick favors money before first aid, instead of first aid before money, we will always witness this kind of drama."

Nicaragua, Matagalpa: Sandinista snipers on roofs kill at least 1 and injure 40;  rioters demanding end of repression respond by attacking police station with molotovs etc.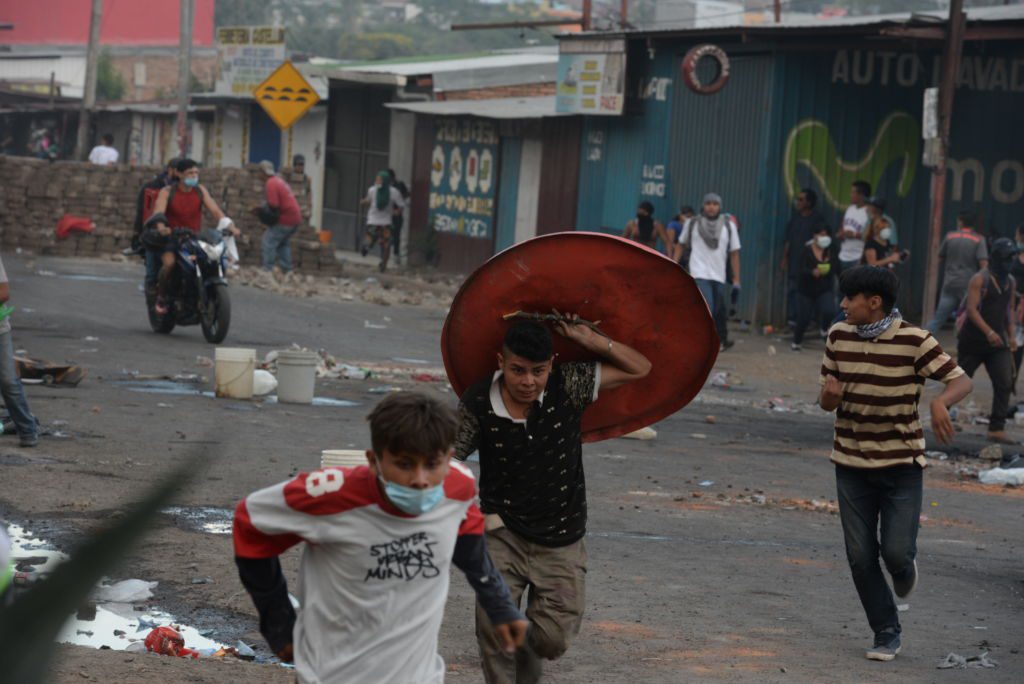 Matagalpa (sandbag barricade in background)
Mexico, Toluca: motorbike taxi drivers barricade roads with burning tyres to demand return of confiscated bikes

Iran, Arak: workers block railway in protest over unpaid wages and lousy conditions

14/5/18:
France, Poitiers: arson attack on prison construction company machine (valued at 150,000€) in solidarity with ZAD
Tunisia, Sidi Bouzid:  protests against opening of well to be exploited by private water company close schools and public institutions, block roads; army moves in…protesters pressurise unions to declare local general strike for 15th May against excessive use of force after 3 people are hospitalised, one gravely wounded…10 members of the insecurity forces wounded

Israel: strange strike by dockers at Ashdod and Haifa ports denounced by Histradut labour federation "Strike leaders refused to show up in Labor Court last week for sessions dealing with the strike and were able to dodge the police after they were subpoenaed, as a result, they were fined eighty thousand NIS on May 11 for contempt of court. On the evening of May 12 the court assured the strike leaders that the fine will be null and void should they formally return to work. Technically they have. Histadrut (General Federation of Labor in Israel) chairman Avi Nissenkorn said during the hearing, "I wish to say to the colleagues here, that the rule of law is above everything. Even when you think negotiations are not being conducted in good faith, even when you think its s necessary to create a crisis, there is one basic thing, which is that the rule of law comes before everything else. The Histadrut will not back down on this." The strike at the ports is over the new, privately-run ports being constructed at Haifa and Ashdod."

13/5/18:
Algeria, Bouira: riot by those excluded from housing allocation "To show their anger, dozens of housing seekers went to the crossroads of downtown Bir Ghbalou and proceeded to block the two national roads 8 and 18 that cross the main town. The latter used burning tires, large stones and tree trunks to block these two national roads and prohibit access to any vehicle. Through this action, the protesters demand their reinstatement on the list of beneficiaries and the opening of a ministerial inquiry to shed light on their exclusion that they consider "arbitrary and unfounded". Around 1p.m., and following an intervention by the riot police, who tried to free the two roads blocked by the demonstrators, skirmishes and clashes broke out between the two parties. The police used tear gas to disperse the protesters, who responded with stone throwing and blocked access to several streets in the city. It was only around 2p.m. that the police managed to free the road and disperse all the protesters."
France, Loire-Atlantique: 3rd day of renewed teargas-enveloped clashes at Notre-Dame-des-Landes "… since Friday evening sporadic clashes have pitted the mobile gendarmes against the "irreducible" zadistes opposed to any negotiation with the State, unlike the "moderates" who have submitted nominated projects. The gendarmes are trying to prevent the irreducible Zadists from concentrating en masse before the resumption of eviction operations that could take place in the coming days. On Saturday at noon, the zadists had planned … significant fortification works and construction of huts around the farm (squatted) … This time again, it seems that the gendarmes did not want to let them play kapla, and came onto the zone from 3pm on Friday, following the establishment of a fiery barricade on the crossroads of Saulce …clashes continued into the evening, until after 10pm. The Zadists  found two wounded in their ranks, following the firing of disencirclement grenades  and the start of a fire in the forest of Rohanne…A local resident: "Every night there are quarrels and barricades on fire on the roads"…"Every day, there is a parade of cops in full dress but no visible number, armored trucks parked with tht engine turned on. They advance, retreat, film, photograph, make lines, filing up in one direction, then in the other and leave. Then they come back … intimidation, a war of nerves that has lasted for weeks. …" On Saturday, clashes erupt again, first in the morning and then at 4 pm at the crossroads of the Saulce, since the zadistes continue to block again the RD81 and other roads with tires and palettes in flames. The reaction of the gendarmes is always the same: …tear gas to clear the area – teargas giving an orange fog, with pepper – then they remove the barricades with the help of the armored trucks – equipped with a blade to repel debris – whilst having   various projectiles and bottles thrown at them….New clashes are still taking place with gendarmes this Sunday, and arrests have taken place. A zadist launched a call for help this Saturday evening: "the situation is very catastrophic on the ZAD […] In the space of 24 hours we got gassed I do not know how many times – so much teargas. Since last night at 10 pm they make tours every 2 hours and gas us without any reason and without warning … the situation is really very critical …"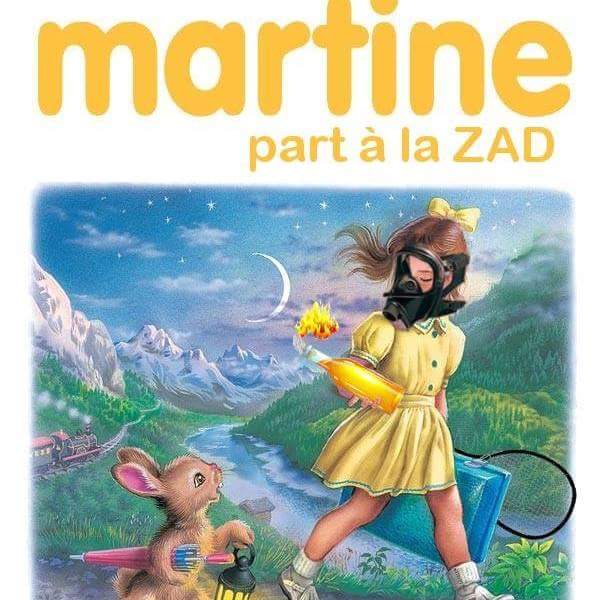 Although this was put up on this anti-Zad site probably in order to belittle the Zadists, it in fact implies the desire for something youthfully innocent as against the truly miserable cynical senility of those who despise people who revolt because it reminds them of a desire for life that they've long repressed
Myanmar, Kachin: 1 dead after cops open fire on jade looting following workers' destruction of parts of jade mine in fury at work hours & conditions  "The trouble started when dissatisfied staff allegedly set on fire the property of two jade mine companies in Lone Khin area in Hpakant late Sunday…"The trouble started as company staff were dissatisfied about the working hours. It did not concern wages" … some staff burned down their barracks because they were dissatisfied with the lack of electricity in some barracks and the presence of many security forces at the mine sites…. the staff also destroyed buildings, cars and vehicles using excavators and blocked fire trucks from the township from dousing the fire in the buildings. The two companies' jade stores were destroyed by the excavators and jade stones were distributed to thousands of people (not company staff) who flocked to the site…."Hundreds of people flocked to the scene and carried away jade stones using motorbikes, cars, etc…Thousands of Yaymasay jade hunters reached the site and tried to steal the jade, taking advantage of the conflict, so police opened fire,""
12/5/18:
France, Val-de-Marne: about 30 people molotov police station  after arrest of 3 men the previous weekend "…about half past midnight the attack began. Thirty people arrived with a caddy filled with heavy-duty fireworks, Molotov cocktails and … projectiles that were then launched towards the building. A few minutes later, fifteen other young people arrived armed with iron bars and other ammunition…The police responded with tear gas and reinforcements arrived. The group of young people fled by destroying and burning street furniture, requiring the intervention of firefighters, who had to be protected in turn by the police. Three people were arrested…. this violence occurred because of the arrest of three men last weekend. A "demonstration of support" for people in custody had already degenerated last Sunday."
Myanmar, Yangon: cops beat up anti-war sit-in protesters after they block traffic for an hour…Kyauktan: brutal eviction of farmers resisting state land grab

Belgium, Dour: about 50 people attack the cops when they intervene in fight between 2 youths

Nicaragua, Masaya: local residents erect barricades against cops after cops kill a guy

Brazil, Rio: riot after cops kill man who breaks through roadblock

US, Missouri: prison uprising "Among other areas, the inmates destroyed the food area, kitchen, and a manufacturing facility after hot-wiring forklifts to break down the gates to get in…." More here ".. the inmates began to stage a sit-down protest…that protest quickly turned into a riot….inmates were unhappy with shrinking recreation and program time associated with staffing restrictions….78 inmates destroyed property throughout the facility including a Missouri Vocational Enterprises factory, dining halls and the kitchen. "Property damage was extensive and included destruction of food supplies, graffiti, damage to security cameras, and damage to equipment and machinery throughout the building," …the CRCC riot destroyed the facility kitchen, inmate work program machines, and caused at least $100,000 in damages."
11/5/18:
France, Paris: exams at Nanterre canceled after clashes between blockading students (accompanied by train drivers, post office workers, truck drivers & temp workers) and teargas-spraying riot cops…near Nanterre university, blockaded for 3 weeks, the station is the target of an attack About 15 hooded people tagged the station with things like "ZADs everywhere", sabotaging  2 ticket machines, 5 display panels and 14 electronic control gates; plus a CCTV camera was covered in paint.

Nicaragua, Managua: further clashes between state and students
Greece, Athens: cops forced to retreat as 200 anarchists attack them with molotovs

Russia, Mourmansk: how to get tanked up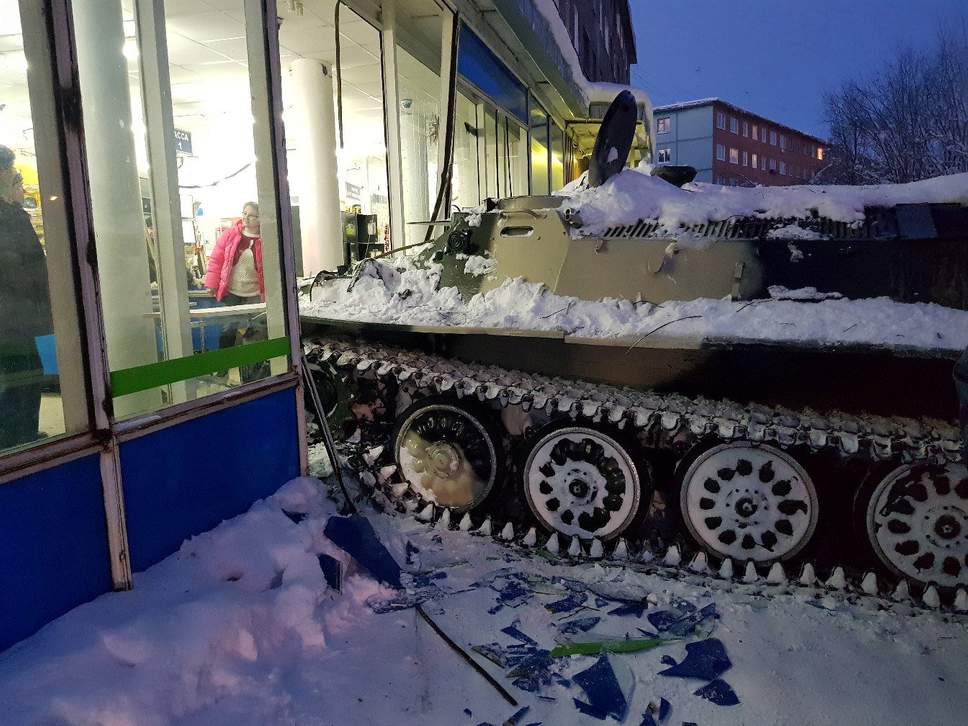 10/5/18:
South Africa, North-West: 2nd day of further blockades of roads with burning barricades in Mahikeng after local scumbag bureaucrat fails to resign "On Thursday morning the protests continued. Residents in Montshioa and Seweding set tyres alight … North West police said burning tyres were placed on roads in Montshioa, Dr James Moroka road in Ramosadi, Bray road in Seweding and N18 road in Magogwe. "
Nigeria, Lagos: cops kill 2 in eviction from land squatted for 70 years; youths wreck police station and cop cars after cops burn down church and shops

Nicaragua, Managua: more "Tree of Life"s destroyed in anti-government demo (for further explanation, see this)

France, Paris: undercover cop working for state equivalent of  Special Branch or CIA unmasked and expelled from General Assembly of university occupation, his recording equipment confiscated "Thursday, May 10, 2018  the General Assembly of the occupation of the student movement of  Paris 8 Vincennes, Saint-Denis was held . During the GA, some of us spotted an odd-looking individual: an isolated man no one knew and with the look of an RG [Renseignement Generale – cop "intelligence" service]. After watching for a long time his suspicious behavior (he moved several times in the amphitheater), two comrades asked to speak to him outside. He immediately introduced himself as Damien Rigaud, winemaker in the South of France, currently studying oenology in Bercy and living in Aulnay-sous-Bois. Then came an absurd conversation of several minutes in which he said he had already come to the occupation for refugees to bring food (even going so far as to describe a comrade precisely), and that he'd wanted to give a hand . He presented himself as a great defender of refugees, which could have caused him problems with the local gendarmerie. He went as far as to say that he felt that there were cops in front of him when we asked him if he could prove his identity. Since he had no papers on him, we explicitly asked him if he was a cop. He tells us no, but a comrade insists on asking if he is RG: he answers that he does not know what it is, and when the comrade repeats his question several times he  never answers that it is not the case. The situation then changes very quickly: we notice a thread protruding from his bag, connected to a button on the strap and which turns out to be a camera. We alert our comrades that a cop is present and he's recording what's happening and told the GA. While the unmasked RG sought to flee the faculty, we reacted en masse to prevent it. We blocked the exits and insisted collectively that he give us his recordings. He tried to save them right up to the end with a wreckless stubbornness, given the balance of power totally in his disfavor, but we managed to recover all the equipment: recording box with SD card, camera, microphone, bag and pack of notes. We finally inspected the photos on his phone despite his opposition, to make sure he did not take any evidence with him. Following this, we let him go accompanied by some slogans. After his departure, the inspection of the recovered equipment led us to notice a tiny camera incorporated into the button. We watched the video recordings of the GA: despite its size the camera gives a wide angle image with  very good sound quality. We  scare the state so much that such means are deployed against us to observe us."…fascists attack students occupying annexe of Sorbonne

9/5/18:
South Africa, KwaZulu Natal: municipal workers on wildcat strike blockade roads…North-West: 5 prisoners escape

France, Toulouse: after cops evict university occupation at 3.30a.m., student badly injured by disencirclement grenade (apparently "accidentally") "Around 6 o'clock in the morning, fifty young people travelled towards Matabiau station by subway with the idea of ​​blockading it. During this trip, a student belonging to the group allegedly damaged a subway camera. Police officers formally identified him at the exit of the station "Arche Marengo" before proceeding to his arrest. According to a police source, the protester then resisted, forcing two policemen to control him, one of them having  a disencirclement grenade in his pocket. During the arrest, this grenade accidentally unpinned. One policeman was burned, the other injured by shrapnel. The young man, himself, suffered the effect of the blast at the time of the detonation, effecting the thorax."
US, North Carolina (Charlotte): anti-frackers erect 20-foot tower in fracking company's CEO's home driveway

8/5/18:
South Africa, KwaZulu Natal: 200 workers for freight company blockade Durban harbour to demand higher wages and better conditions… Limpopo: school pupils from several village schools educate themselves by self-organising a  walk-out  in support of anti-mining protests "Pupils in uniforms from various schools in the village filled the tar road with stones, broken bottles and burning firewood as they joined community members in protest to stop the movement of trucks conducting mining activities in the area…Police spokesman Brigadier Motlafela Mojapelo said one of their members was injured during the protests and one police car was also damaged."
Togo, Kara: 2nd day of clashes between cops and students demanding payment of delayed scholarships and other grants

Chile, Santiago: secondary school students demanding non-sexist education block major crossroad and riot

Belgium, Brussels: students occupy university library, door chained up

Indonesia, West Java: prison riot…This report, written after the 2-day hostage-taking and riot ended, says that the prisoners involved were "terrorists", though what that means in  a country where the state is pretty much overtly terrorist is not something I've bothered to research for the moment.

Ethiopia, Oromia: state suspends mine license after 2 or 3 protesters are killed following 10 days of anti-mine protests "The protests  erupted last week in Shakiso and Adola towns and their environs following news of the renewal of the gold mine's license for another ten years by the Ministry .The license has been suspended last year after similar protests erupted. Several subsequent media reports, including one by the Oromia Broadcasting Network, and the BBCAmharic service revealed grave health crisis among the community including birth defects, respiratory problems and miscarriages, which the locals blame were caused by the gold mine's two decades discharges of toxic substances including, cyanide."
US, Louisiana: prisoners go on strike

7/5/18:
China: report on nationwide illegal "mass incident" of crane operators demanding wage rise This report also gives lots of insights into other labour-capital conflicts in the country, as well as state threats to potential strikers.

France, Paris: clashes at Montparnasse station (video)…Grenoble: exams postponed as students blocking exam rooms are teargassed…Savoie: 2 engines & transformer destroyed in arson attack on multinational concrete company's quarry; offices & workshops also affected
Communiqué:
Incendiary Attack on a Vicat Quarry
The city advances, the forest is shrinking. And we in the middle – we often feel very vulnerable, unable to stop anything. The concrete that seeps through all the pores of this society deprives us of life, feelings, substance. Eco-sustainably-managed forests are like mass graves. The knot in the stomach, fists clenched, a veil of hardness that covers the eyes. And the difficulty of talking about it because words can only scratch the surface of the depth of   sadness and  anger that we feel.
When we attacked the Vicat quarry (concrete multinational) located on the edge of a forest in the Bauges Massif, burning an electrical transformer substation, a building, a control station and computers. a digger and various construction equipment,  we felt some relief. And then doubts arise, knowing what certain choices imply, knowing that it would never be enough, it is only an attempt at  trying to disrupt for a moment the mega-machine, not to be complicit in our passivity.
We are talking here about incendiary attacks, but we must say that this is not the only way for us to attack authority. Thus we express our thoughts to the combatants who are active at the Zad of Notre-Dame-de-Landes, in the forest of Hambach or Bure, without being blinded either by political strategies of massification and dialogue with the powers-that-be, nor by the search for a some crushing effectiveness denying our feelings, seizing power within groups, relations of interpersonal domination … Strength and courage to those who lead the war on all fronts. Though repression is ever present, let's try not to let ourselves be paralyzed but to continue flying.
It is only a glow of fire in the woods, it is only a glimmer but it helps us to move in the dark, sometimes even burning our wings.
– Some human beings like moths at night
South Africa, Gauteng: 150 cleaners & security guards occupy station rail agency offices, demanding end to outsourcing and higher wages…North-West: cops use rubber bullets against housing protesters blockading roads with burning barricades etc. "Protesters, who are demanding low-cost housing, barricaded the R565 road linking Rustenburg and Sun City with burning tyres, rocks and tree logs at Boshoek near Ledig. The protesters fled into the open fields towards Rasimone mine as police used crowd control weapons to dispersed them. Brigadier Sabata Mokgwabone said no arrests were made. Community leader Daphney Semakane said they have been waiting for low-cost houses since 2014. "We are tired of the empty promises made by government. We were promised houses and land but to this day we have none of those. The court said the municipality should make a commitment to provide us with shelter," she said. Semakane said they had been living in tents since 2013″
US, Seattle: environmentalists occupy & shut down JPMorgan bank "…since President Donald Trump took office, JPMorgan Chase has quadrupled its investments in tar sands and increased its financing of coal by 2,100%….Female environmentalists occupied one of JPMorgan Chase's bank lobbies in Seattle to demand divestment from fossil fuels…At least five indigenous and 15 non-indigenous female protesters occupied the lobby of the Russell Investments Center in downtown Seattle—where Chase's regional leaders are based—while others shut down the street outside by erecting "tarpees" and hoisting a sign that read, "Road closed due to Chase's financing of climate disaster…. Destroying the world in search of profit…perfectly legal. Peacefully protesting such destruction…not so much, it seems."
6/5/18:
France, Val-de-Marne: police station stoned during demo against violent arrest of 3 people, after cop violence had been filmed

Bolivia, Santa Cruz: heavy clashes as cops try to evict fly pitchers …Video here

South Africa, Gauteng: land squatters clash with cops…report on various blockades and looting "Arterial occupation has become the soft underbelly protesters around South Africa have exposed, often with devastating consequences, to get their voices heard. The estimated R300 million in damages resulting from two protest actions on the N3 at the Mooi River Plaza over a month are crude reminders of how effective this "weapon of choice" has become….the damage done to 37 trucks on Easter Monday (April 2) and again during Tuesday's flaring of tensions in Mooi River was done in the name of visibility of grievances. …currently in South Africa, those who live in poverty and hunger have often given up hope that the government can deliver on promises to improve their lot in life…. the latest attack in Mooi River was planned better and the execution was slicker and more impactful than other similar protests. Booysen also referred to some of the other arterial route occupations, including taxi blockades of the N1 in Gauteng, the poo protesters on the N2 in Cape Town and protests on sections of the N12 in the North West. As parts of the country, including KwaZulu-Natal, were plagued by violent protests this week, two professors, who dubbed South Africa the "protest capital of the world", warned of more to come…. people will employ the culture of protesting as the last resort for them to air their grievances because they feel they have waited too long for the change that was promised to them in 1994…… protesters have become more prone to using national main roads to sabotage trucks and motorists to attract attention, which causes a massive loss to business."
Nicaragua, Masaya: renewed clashes between students and state

4/5/18:
France, Calais: about 50 migrants surround and stone riot cops…Toulouse: prisoner escapes

Tunisia, Tunis: heavy clashes between estate residents, fly pitchers & others against cops (video)

3/5/18:
Germany, Ellwangen: 100s of cops clash with migrants… after 200 migrants had prevented cops from deporting refugee "The large group of migrants reportedly surrounded the patrol cars and threatened the police. "They were so aggressive and threatened us more and more, so we had to leave the man behind and retreat to the gate [of the refugee facility]," one officer said, adding that there was some damage to the cars. The migrants then sent a messenger to the police, bearing an ultimatum: that they had to remove the handcuffs from the Congolese national within two minutes, or that they would storm the gate. The police decided to give the security guard at the refugee facility a key to release the man."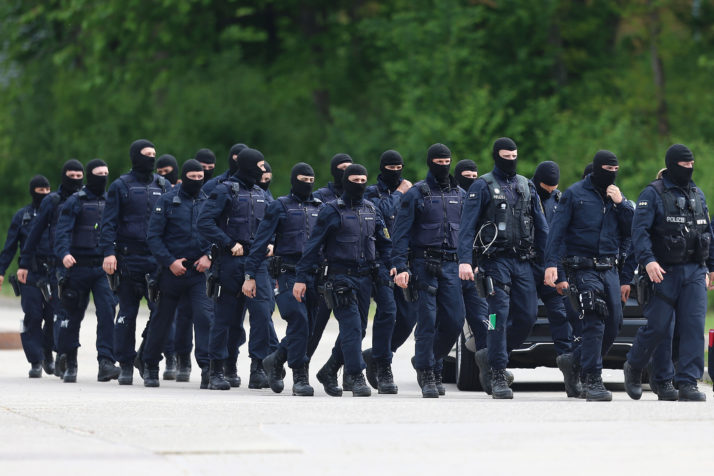 Ellwangen: black bloc over 200 German police wearing burquas raid refugee centre
Dominican Republic, San Domingo: university teaching suspended due to riots
2/5/18:
South Africa, Cape Town: informal settlement service delivery protesters torch ATM, burn store on 2nd day of clashes after 6 years of waiting Video here…Civic Centre occupied in protest demanding land and against illegal evictions…Malema calls for increased salaries for cops

1/5/18:
Central African Republic, Beni: riots after soldier kills peasant

Honduras, Tegucigalpa: protesters clash with riot cops (video)

Germany, Berlin: protesters clash with riot cops (video)

US, Puerto Rico (San Juan): protesters clash with riot cops

Canada, Montreal: protesters clash with riot cops

Chile Santiago: protesters clash with riot cops… video here
Turkey, Istanbul: protesters clash with riot cops (video)
France, Paris: protesters clash with riot cops … as black blockers from round Europe come for mayday demo. "Along the route of the march they looted and set fire to a McDonald's restaurant and also torched a car, a mechanical digger and a scooter." Worth mentioning that McDonalds was trashed in London in 2000. Not much progress in 18 years – these things have become kind of ritualised…Rennes: clashes with cops (no details)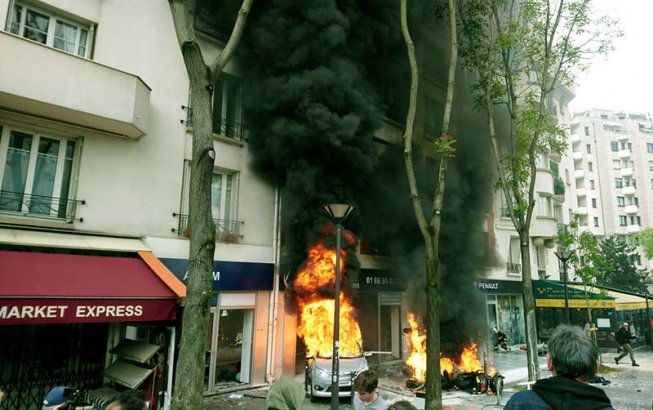 Renault car showroom burns, Paris
South Africa, Cape Town: major highway blocked with burning debris by protesters "Protest action has once again flared up in the Macassar area. The N2 is closed in both directions at the Shell garage between Macassar and Baden Powel drive… On Monday fire engines had to be escorted by police to the municipal offices in Macassar which had been set on fire by protesters."
Iran: workers defy state ban on marches… reports on anti-government mayday demos in at least 8 towns & cities "They chanted: "Arrested workers should be freed," "Bread, housing, freedom, are our inalienable rights," "Astronomical wages (for senior officials), public misery", "Worker, teacher, student, solidarity, solidarity." Placards carried by the workers read: "Our dinner table is still empty". One of the workers carried a large placard which read: "Hey, You, billionaire minister, I haven't been able to buy meat for the past 40 months". The security forces attacked this protest rally and arrested a number of protesters. The identity of seven of those arrested has been ascertained so far. At the same time a large crowd marched towards the regime's "Worker's House" and protested in front of it. They were chanting: "Death to oppressor, hail to the workers…."…report on growing public opposition towards Iran's involvement in Syrian war See also this

Greece, Athens: anarchists attack self-styled cops with self-styled molotovs & self-styled rocks

Malaysia, Kampar: truck belonging to political racket vandalised