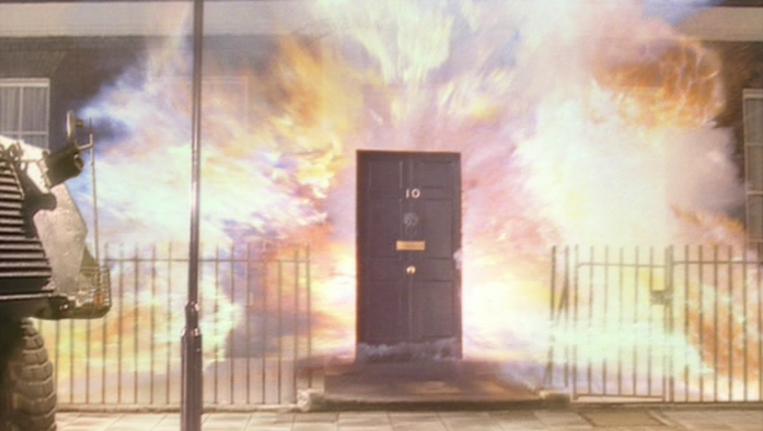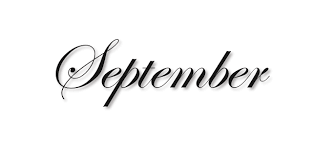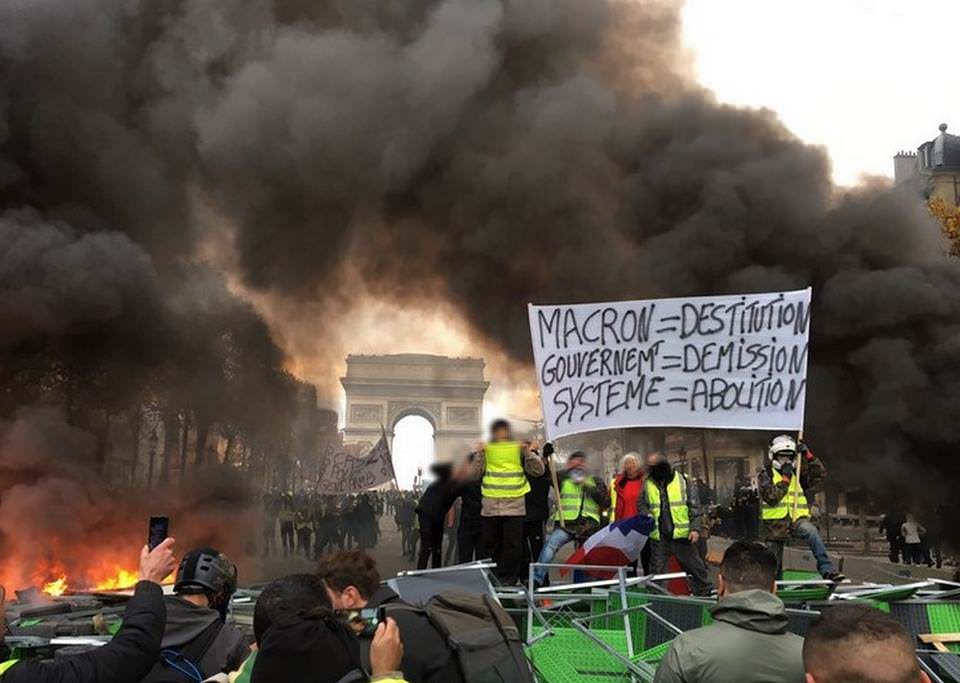 2019 2018 2017  2016 2015 2014 2013
"The embers of Septembers
glow with the flow,
bring light to my fight
and fire to my ire"
"Ah, September! You are the doorway
to the season that awakens my soul…"
– Peggy Toney Horton
(August 2019 here…October 2019 here)
There are obviously significant limits to providing links to information about situations I know little about. Some of this might give people the idea  that struggle is advancing or happening far more than it in fact is, and may even blind people to the contradictions and complexities of any specific situation. However, despite the inevitable limitations,  I will continue to put up links if only as a method of keeping a record of events, though this will be reduced compared  with previous years.
All references to the situation in Hong Kong will not appear here, but in "HONG KONG latest!"
"Reading the morning newspaper is the realist's morning prayer. One orients one's attitude toward the world either by God or by what the world is. The former gives as much security as the latter, in that one knows how one stands. "   – Hegel
Please note:
From 16/9/19 this will simply be called "News" and will include links to news items that are not specifically related to forms of opposition, though information about social contestation will continue as before, mixed up with other items. For the most part, items not related to forms of opposition will not be backdated (ie not put up on the pages of previous months).
30/9/19:
Indonesia, Jakarta: over 500 arrested in heavy clashes with state Video here. More here "Clashes then erupted between the police and the protesters, who set fire to tires and pelted police with rocks, gasoline bombs, and firecrackers on blocked streets. Police also fired tear gas and used water cannons to disperse them… Security forces are, however, bracing for more unrest on Tuesday as new protests are expected. They barricaded the parliament building as some 575 lawmakers were sworn in the day." More here… Protests in 4 other towns (videos and links) See entries for 26, 25, 24 & 23 below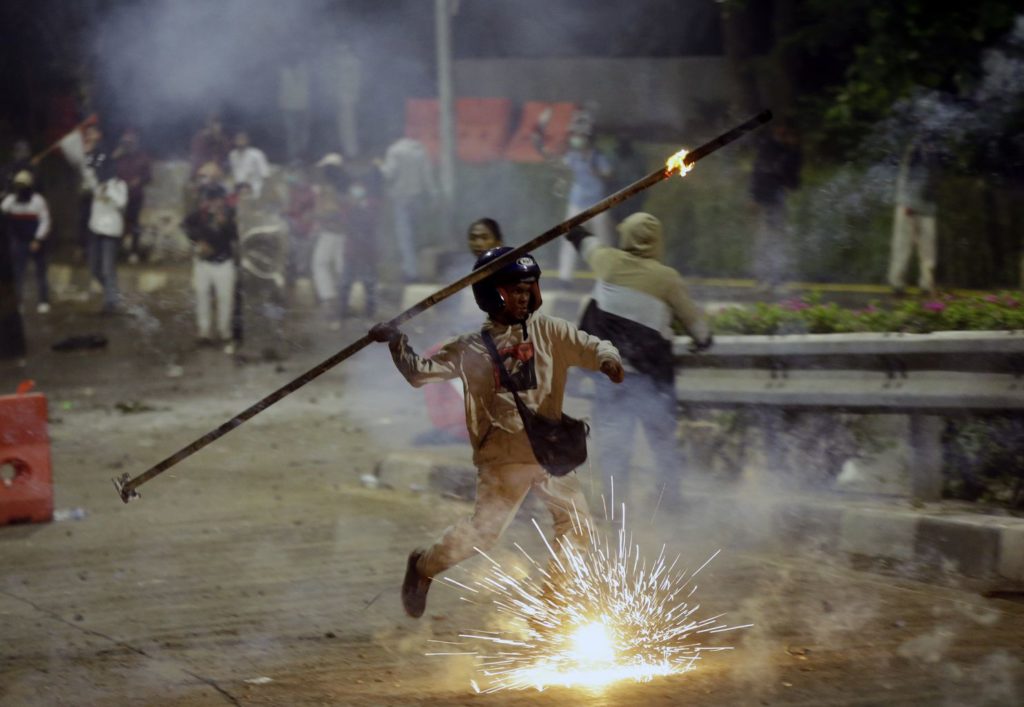 Haiti, Port-au-Prince: Schools, businesses and government offices close as 1000s clash with cops See entries for 27, 23, 20, 17 & 16 below
Colombia, Barranquilla: stones & potato bombs v. water cannon, teargas & stun grenades as students show solidarity with student movement in Bogota
29/9/19:
Who's backing hard Brexit? – More here
28/9/19:
France: yellow vest clashes in Toulouse and Montpellier
27/9/19:
Haiti, Port-au-Prince: shops and police station looted as fury continues " A police station was looted and stripped bare, and shops and banks were attacked in the capital, Port-au-Prince. Police responded by firing tear gas and live ammunition" More here "The protests on Friday were among the largest and most violent in months, with witnesses reporting that a special unit of the Haitian National Police was looted and a police vehicle set on fire. In the wealthier neighbourhoods of Delmas and Petion Ville, angry crowds also looted several stores, banks and money transfer offices, ATMs and pharmacies. They also set a building on fire…Police spokesman Gary Desrosiers said four people were shot to death in demonstrations between Sept. 16 and Sept. 25."...'Security' forces HQ ransacked…Videos here and here… Some mainstream background information
Colombia, Bogota: university clashes continue for 4th day
26/9/19:
Indonesia, Kendari: student killed after local parliament is torched More here "…student protests also broke out in other cities, such as Surabaya, the capital city of East Java Province, and Mataram, the capital of West Nusa Tenggara Province. Over the past few days, student protests have taken place in Indonesia's capital city, Jakarta, and many other cities, including Medan in North Sumatra, Malang in East Java, and Bandung in West Java.
Colombia, Bogota: student riots continue over corruption (video)
25/9/19:
Colombia, Bogota: further clashes spreading throughout city as transport strike and student demos against corruption continue
Indonesia: 3rd day of clashes over new bill "Thousands of students clashed with police as they attempted to reach the parliament building in the capital Jakarta, the scene of similar violence after midnight on Tuesday that saw more than 300 people injured, according to official figures. Stone-throwing protesters set fire to a bus stop before they were repelled by police hurling volleys of tear gas from the roofs of high schools near the parliamentary buildings, turning the nearby roads into a smoke-filled battleground… On walls near the parliament building in Jakarta, protesters scrawled: "Parliament is the state's clown" …The rallies … have spread to other cities including Palu, Garut, Bogor and Padang, the capital of West Sumatra, where police on Wednesday were unable to stop thousands of university students who stormed into the local parliament building. The angry protesters smashed windows and chairs and wrote insults against the government on the building's walls." More here "Students also want a ban on military or police personnel taking up public posts, and the release of "Papuan political prisoners", referring to the remote Papua region convulsed by civil unrest in recent weeks. The students also call for stepped up prevention of forest fires blamed for haze problems, and a renewed effort to address human rights issues"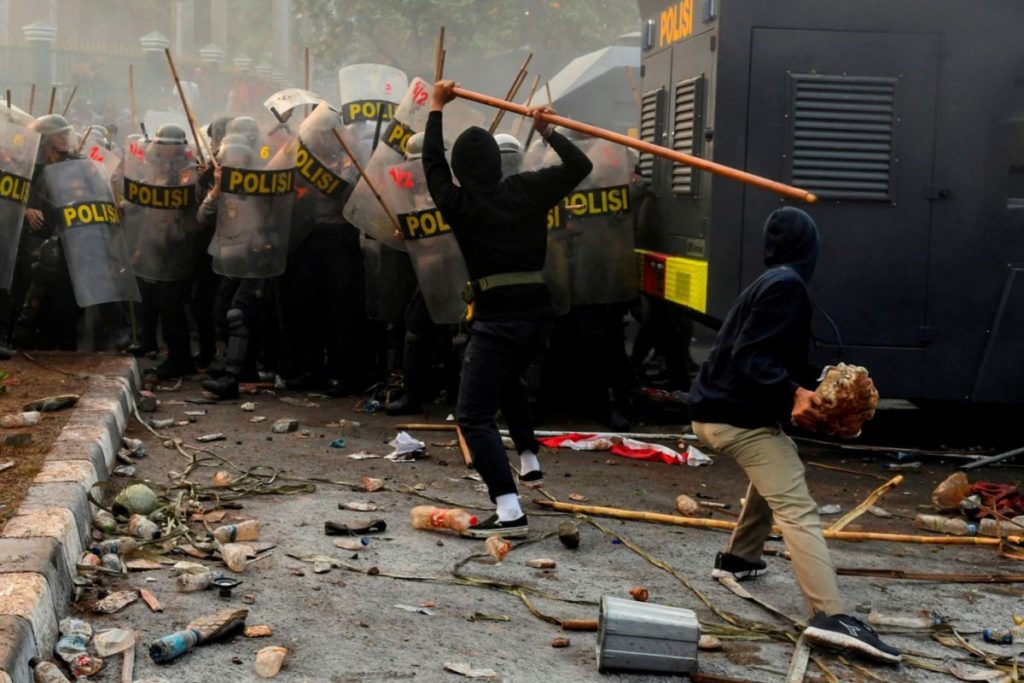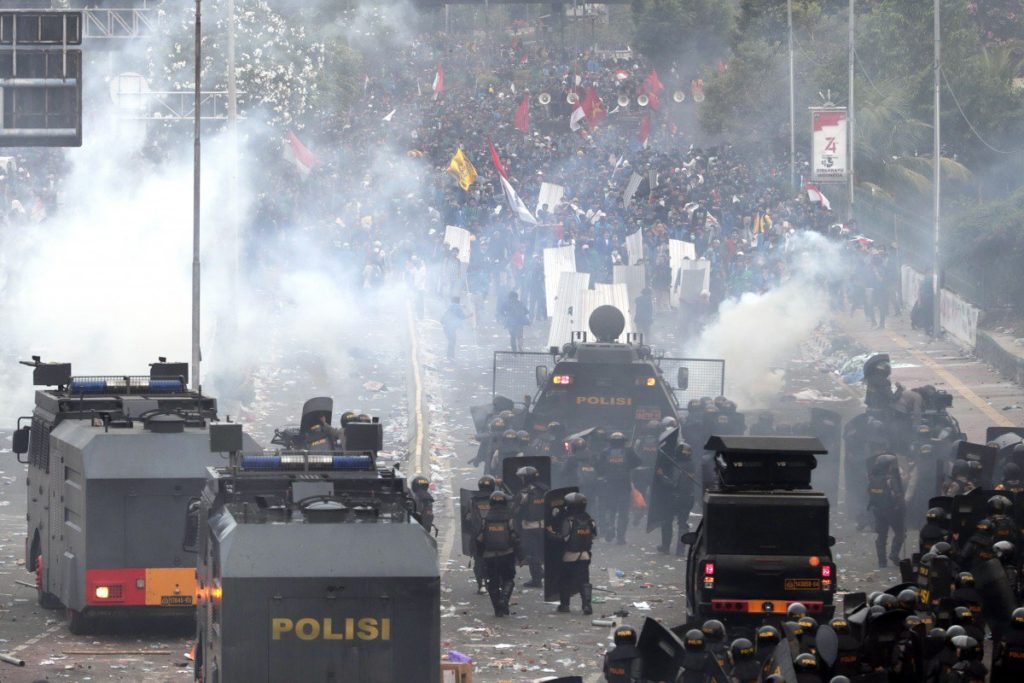 24/9/19:
UK, Worcestershire: : disturbing the disturbers
Indonesia, Jakarta: clashes as 1000s of students protest drafting of new criminal law, throw rocks at parliament building, etc. "Thousands of students have taken to the streets in Indonesia to protest against a "disastrous" draft criminal code that would include outlawing extramarital sex and a controversial new law that could weaken the nation's anti-corruption body. On Tuesday, the second consecutive day of protests, thousands of students gathered outside the parliament building in Jakarta, calling for the government to suspend its plans to ratify the draft code. Police fired teargas and water cannon to disperse the demonstrators. If passed, the new laws would usher in sweeping changes that activists have described as a disaster for human rights and democratic freedoms. Among a series of contentious articles are those that would outlaw adultery, unmarried couples living together, as well as make insulting the president a criminal offence that could carry a jail sentence. Protesters also demanded the government repeal a law passed last week that is widely believed will curtail the investigative powers of Indonesia's anti-corruption agency the Corruption Eradication Commission…" …it's the poor that are going to suffer most." As they threw rocks at the parliament building, angry protesters accused the government of trying to return the country to the "new order" era, when Indonesia was for decades ruled by the iron fist of former president Suharto. By late afternoon protesters had blocked the toll road alongside parliament and torn down part of the fence. As several demonstrators attempted to break in, police fired rounds of teargas and water cannon. After being pushed back from the building some protesters burned tyres and damaged a police post by a nearby bridge. At least three people have reportedly been arrested in Jakarta. By nightfall at least 100 protesters remained, singing and waving the Indonesian flag, while some managed to tear down the parliament gates. Similar protests unfolded in various cities across Java and the islands of Sumatra and Sulawesi, where police also used teargas to disperse the crowd. At least 40 protesters have been hospitalised with injuries in South Sulawesi, and 28 in Palembang, South Sumatra."
Kenya, Kericho: tea farmers barricade factory and roads leading to it in protest against halving of bonuses
Colombia, Bogota: stun grenades & tear gas v. rocks as students protest University corruption amidst general transport strike, including taxis, against government policies
23/9/19:
Indonesia, West Papua: at least 20 die as riots flare up again More here "Meanwhile, today in the main Highlands city of Wamena, another large police contingent reportedly used firearms to disperse hundreds of Papuans after hordes of High School students took to the streets in protest at an alleged racist slur. Students responded by filtering through the town and torching several buildings, including government and public facilities, as police and military struggled to contain the unrest throughout the day." More here (lots of links and videos). Airport closed. See also 17/9 below, and 31/8, 29/8, 26/8, 23/8, 22/8, 21/8, 19/8 here . For some understanding of the misery inflicted on this region, see this (ignore the standard bullshit ideology that national independence=freedom).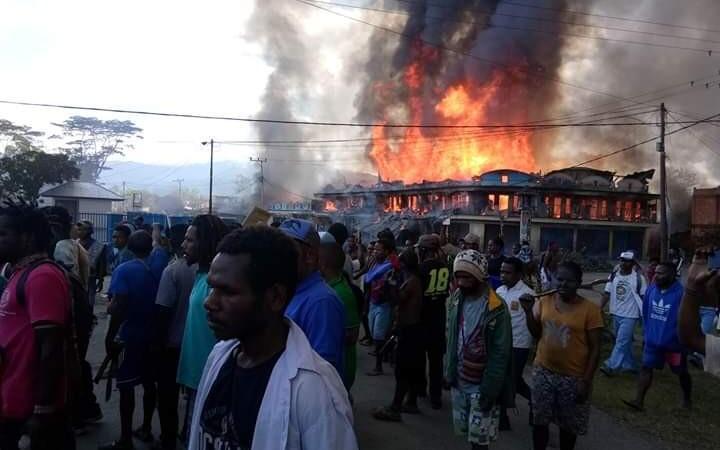 Haiti Port-au-Prince: senator shoots photojournalist and security guard as protests continue "Haiti has been convulsed for a week by demonstrations against Moïse and the government, strengthened by fury at a serious fuel shortage and the rising cost of living. Protesters have blocked roads the length and breadth of the Caribbean nation, using trees, rocks, burning tyres and cars and trucks. Michel's nomination [to be Prime Minister] has already caused violence in the parliament, with politicians hitting each other with chairs and fists in the national assembly. Two years into his five-year term, Moïse is widely discredited. Annual per capita income is $350 a year and inflation is currently standing at 19%. Fuel price rises and their associated effect on food, have left Haitians to the point of despair." …Senator Jean Rigaud Belizaire complained the senate's rooms had been smeared with a liquid resembling faeces….Cantave [the senate president] himself was reported to be confined to parliament, having to retreat in his car under a barrage of rocks. In a separate incident, in the town of Gonaives, the offices of Cantave's foundation were attacked and destroyed."
22/9/19:
France, Yvelines: 3rd night of attacks on cops and setting of fires "The incidents started around 0.20am. Firefighters intervened on rue Robespierre, rue Danton and Silo Square, to extinguish three fires of garbage containers and rubbish, escorted by police officers. Twenty minutes later, a group formed at Silo Square, visibly ready for a fight…. a dozen heavy duty fireworks, various projectiles and two incendiary devices are thrown at the police. They retaliate heavily, using 30 LBDs [flash balls – the cause of grave mutilations like in the photo of Bordeaux below for 21/9/19] and throwing fifteen stun grenades to disperse their attackers. Calm returns to the neighborhood around 1.10am. New garbage fires occurred shortly before 3 am… and another one, a few minutes later…. But this time without them being followed by clashes with the police. These scenes of violence have been repeated for several nights in Valibout. No reason justifying these acts was discovered by the police and the services of the town hall." …Mulhouse: telephone mast destroyed
21/9/19:
France, Paris: shop and business windows smashed on yellow vest & climate change demos…Toulouse: small clashes… There is, of course, a limit to purely confontational demos – or at least to an ideology that only sees such clashes as what has to be quantifiably increased and extended. The result is often some lively friendly demos but a very limited desire to discuss perspectives beyond the obvious anti-Macron, anti-banker slogans. Hence the constant repetition of such clashes which don't want to also find other ways of confronting this society.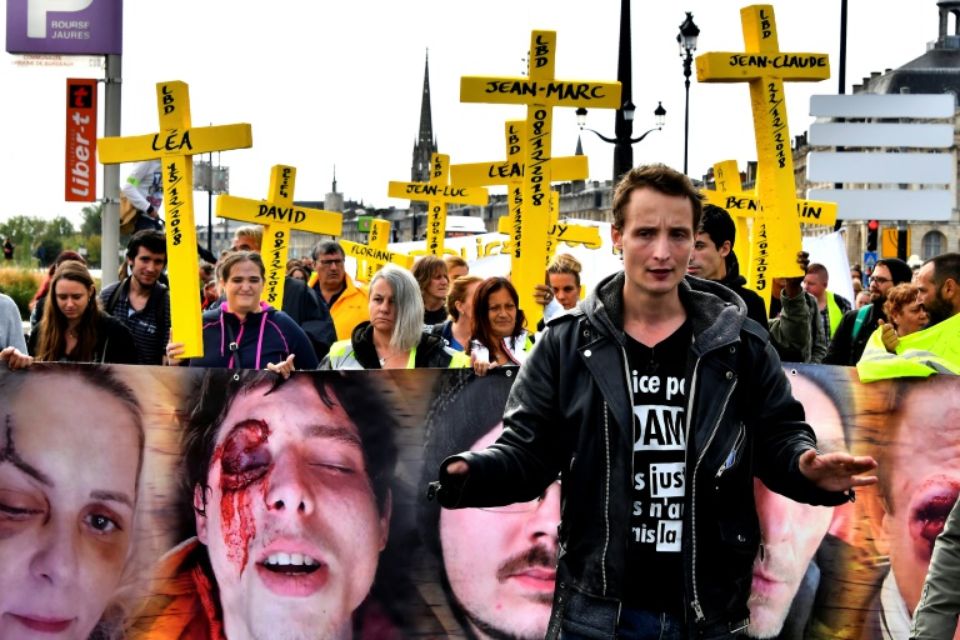 Egypt, Suez: more protests and massive amounts of teargas etc. " Nearly one in three Egyptians live below the poverty line, on less than $1.40 a day, according to official figures released in July. " Report on crackdown
20/9/19:
France, Yvelines: about 30 youths stone cops, set fires for a couple of hours
South Africa, Gauteng: city of over 300,000 people under lockdown because of housing protests More here "Multiple protests have flared up across Roodepoort, as rocks and burning tyres have been placed across major roads in the town. The CBD is on a complete shutdown, and it has caused something of a traffic nightmare which is now also threatening routes into Johannesburg."
Haiti: fuel riots continue in Port-au-Prince and Pétionville Photos here
Egypt: Al Jazeera report on protests in several towns " Protests were reported in at least eight cities, with the largest crowds gathering in Cairo, Alexandria and Suez. …the demonstrators chanted slogans such as "the people demand the fall of the regime" and "leave Sisi", echoing the chants that rang out in the same place more than eight years ago and which brought down longtime leader Hosni Mubarak. In Alexandria, hundreds marched to the waterfront, chanting "rise up, fear not, Sisi must go", while in the port city of Damietta, protesters tore down a large poster of the president, a former general who has presided over a broad crackdown, jailing thousands of dissidents and banning protests… Unauthorised protests are not allowed in Egypt and police cracked down swiftly, firing tear gas at protesters in Cairo's Tahrir Square...Official statistics released in July show that 33 percent of Egyptians were living in poverty, up from 28 percent in 2015 and 17 percent in 2000. Other estimates put the figure higher. "The Egyptian government and Sisi has crushed any protest ruthlessly so the fact that people are prepared to take to the streets tonight I think speaks to the enormous frustration, the enormous anger that ordinary Egyptians feel towards Sisi…We could be at a crescendo moment that leads to people to break through the fear barrier"
19/9/19:
Mali, Ségou: chief cop killed, police station torched in clashes between locals and state. The spark seems to have been heavy cop controls, but it's not clear what this was about.
UK, Leeds: warm welcome for the police More here "A reporter for Leeds Live said cops have been forced to flee after being "pelted with bricks". He added: "They then all suddenly retreated and jumped into their vans – which sped away from the scene. "The final three police vans were chased by youngsters who continued to launch bricks at the vans."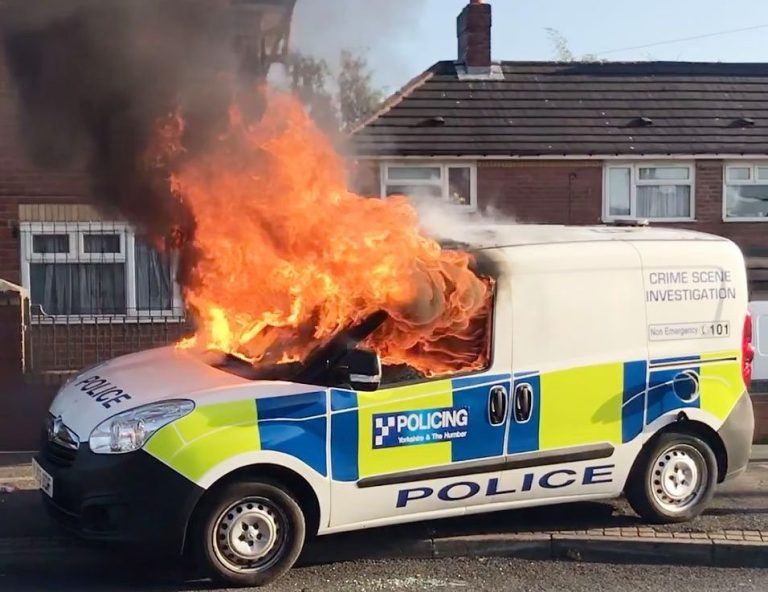 Ecuador, Bolivar: locals injure cops protecting mining company moving into area without prior consultation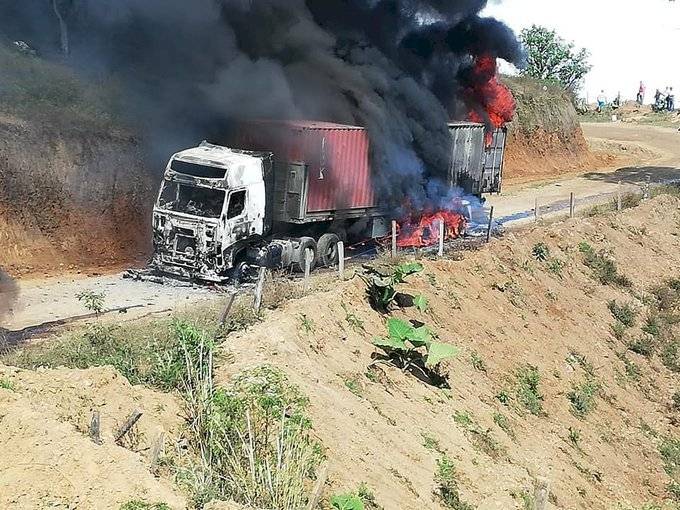 Togo, Kinkassé: youths block major highway and other roads after customs seize motorbikes; owners seize them back, smashing up customs offices
Senegal, Thies: roads to various estates blockaded in resistance to corrupt cop harassment of mototaxi drivers following death over a month ago of driver in cop car chase See entry for 17/8 here
18/9/19:
Algeria, Relizane: cops kill 2 youths following attack on police station during furious riot over cop killing 15-year-old motorbike driver in car chase; state bans demonstrations in capital (videos and links)
17/9/19:
Indonesia, West Papua: cops kill 1-year-old & 10-year-old in rampage against villagers
Ecuador, Quito: clashes as parliament refuses to de-criminalise abortion even in cases of rape
Haiti: 2nd day of fuel-fueled riots
16/9/19:
Haiti: clashes with state in 4 towns over fuel shortages See this: " Most companies and public institutions remained closed, although a few schools remained open… public and private public transport was almost non-existent. Sporadic automatic gunfire throughout the day was heard and clashes erupted. …roads and main avenues were blocked by barricades of burning tires and large rocks preventing traffic. Vandalized cars and businesses were observed … a young man in his thirties who was involved in the building of a barricade of burning tires was killed during a muscular police intervention that was greeted by stone throwing, causing a police response with tear gas. Several people were injured and the police made at least two arrests… the Ministry of the Interior "…questioned the violent nature of certain hotbeds of protest and serious breaches of public order characterized by clashes with law enforcement, looting public and private property"
Italy, Bologna: limited but potentially helpful critique of "bad bosses" As if "good" bosses don't exploit, as if exploitation – the use of labour to cream off surplus value – isn't inherent to capitalism in all its forms. To think of exploitation only as super-exploitation is to accept that normal exploitation is not a problem. Sure, when bosses don't pay that's worse than being a "crappy boss" – that's almost like slavery without even providing food and shelter that slave owners do/did (which is not to make an equivalent of slavery and wage slavery, though both are miserable in different ways).

As the world builds up to another war, it seems worth looking at this interview from July of an anarchist group composed of Afghanis and Iranians
15/9/19:
Bangladesh, Narayanganj: garment workers clash with cops in road blockades against unpaid wages and illegal sackings  "Ready-made garment (RMG) workers blocked multiple roads in Dhaka's Mirpur area as well as the Narayanganj city yesterday, demanding payment of arrears and reopening of their factories…Workers of Zaara Jeans and Knitwear Limited blocked the road since the morning, demanding the payment of their arrears…After hours of demonstration, the protesters left the streets around 3:15pm after receiving assurance that their demands would be met…In Narayanganj, at least 25 people, including police personnel, were injured when a clash broke out between police and RMG workers. The clash broke out around 10 in the morning yesterday, on the Dhaka-Sylhet highway in Kanchpur area. Workers of Sinha-Opex Garments factory started protesting on the highway to press home their demands for payment of overdue wages, stopping illegal sacking of workers, and realizing other benefits. The clash erupted when law enforcement personnel tried to disperse the protesters from the highway. Police fired more than 50 tear gas shells and a few rounds of rubber bullets at the protesters at the time. The protesters, meanwhile,said police charged baton on them without any reason and fired tear gas shells at them, injuring at least 20 workers." Video here

14/9/19:
Greece, Athens: anarchists molotov police station
France, Nantes: clashes on yellow vest demo, following pre-demo preventative arrests "Protesters, very few of whom sported the fluorescent vest, left the affluent west of the city to go to the center, where the situation quickly escalated, resulting in projectiles being thrown, to which the police responded with the  firing of  tear gas grenades. Many businesses and bus shelters have been degraded, garbage cans and a transformer burned. …"Justice for Steve, neither forget nor forgive" [Steve was a young guy who drowned after being  forced into the river by a cop attack, back in June; see entries for 29/7/ & 27/7 here, when his body was found over a month later]…could be read on signs…. In the procession, protesters chanted "Everyone hates the police", or "The  police mutilate, the  police murder". Several businesses and bus shelters were vandalized and garbage bins burned. Eighteen people were arrested before the start of the demonstration "facing the significant risk of violent actions in the city center," police said on Twitter." On this video they give cop figures of 22 molotovs, 10 heavy-duty fireworks and a fire extinguisher being used against the cops, whilst there were hundreds of umbrellas, clearly influenced by the movement in Hong Kong.

France: health of the tourism industry v. health of people "Five months after the fire, the French authorities have refused to fully disclose the results of their testing for lead contamination, sowing public confusion, while issuing reassuring statements intended to play down the risks. Their delays and denials have opened the authorities to accusations that they put reconstruction of the cathedral — which President Emmanuel Macron has pledged to complete in five years — ahead of the health of thousands of people. The Culture Ministry, which is responsible for cleaning the site and rebuilding Notre-Dame, also failed or refused to enforce safety procedures for workers, leaving them exposed to lead levels more than a thousand times the accepted standard."…Gers: 2nd night of riots (see below) 12 vehicles, 2 bins and some pallets were torched. Apparently the night the teenager (only 17-years-old) died, a cop used a firearm during the car chase.
Switzerland, Zurich: heavy clashes between cops and opponents of anti-abortion march, skips torched, etc.

13/9/19:
France, Gers: riot after teenager killed in cop car chase; 2 others hospitalised "… six cars and eight trash containers were set on fire, and two  bus shelters vandalised…some 40 people threw projectiles at the fire engines,  trying to spread the flames"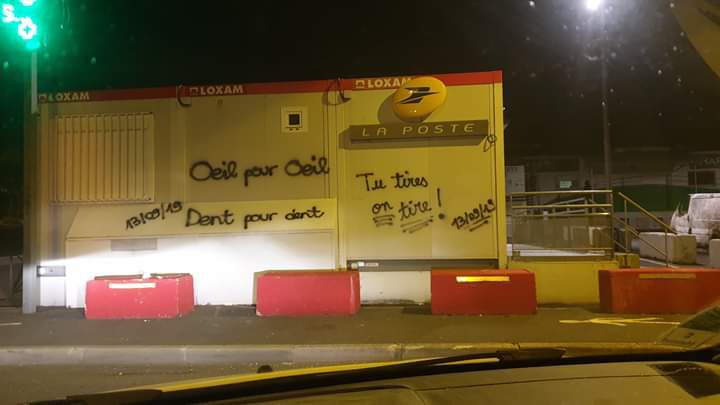 On the facade of the Post Office: "An eye for an eye, a tooth for a tooth" and "you shoot we shoot" (apparently a cop used a firearm during the car chase).
More forest destruction, this time in Indonesia & Malaysia Not only does the New World groan with the agony of rapacious arson, executed by the developmentalists (read: ecocidal maniacs) of left (Bolivia, exporting beef to China) and right (Bolsonaro), but the Old World too, what little is left of it, still reels from the destruction of both corporate and subsistence monsters.

12/9/19:
Chile, Santiago: molotovs thrown at cops from roofs of university (video)Possibly provoked by the mayor's direction that student backpacks be searched, even though the uni admin does not want to apply this (see here)

Colombia, Bogota: students in clashes with riot cops (video)

India, Bihar:  cops stoned as traffic cops get heavy

UK, Derry: slightly delayed 50th anniversary celebration?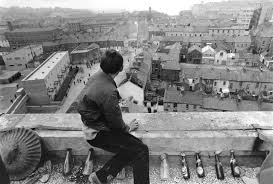 Above: Guiness is Good for you – Derry, August 1969
Read these 3 pages from here:  Irish Bone Stew page 1, page 2, page 3.  This text was published in 1974. It contains some rather rhetorical siuationese  and some fairly large gaps in analysis, but still far superior to most all of the writings on Ireland back in the early '70s.
11/9/19:
Argentina, Buenos Aires: 1000s camp in centre of city over food crisis"Clashes broke out with police as demonstrators tried to block public transport networks."…video of clashes

Bolivia, La Paz state: heavy clashes between governing party and local residents "Before the violence broke out, the MAS [Movimiento al Socialismo] militants had planned to mobilize to open their tent in Chulumani, for which they even set up a stage with amplification. The march of the officials, which included the mayor Vladimir Vega and candidates, generated tension and discomfort in the population, resulting in fights, confrontations and attacks with firecrackers...MAS militants lashed out at the headquarters of the  Federation…used dynamite to damage the headquarters and  burned documents and computers… the destruction of this information was not accidental because a complaint was being prepared against the Mayor's Office…Villagers set fire to part of a communal HQ, accusing it of being with the MAS. They also burned Mayor Vega's shop in Chulumani Square. The annoyance continued to escalate, to the point that police facilities caught fire. It was learned that not only the rooms and offices of the olive-green entity had been set on fire, but at least two motorcycles were burned. The villagers lashed out at the Police because they believe that it is aligned with the interests of the MAS."
Peru, Ica: student shot as cops invade university following angry  protests against increase in canteen costs and general oppoisition to uni management
11/9/19:
Chile: further riots on anniversary of Pinochet's coup (in Santiago, Valparaíso, Concepción et Temuco). See also "Chile: the Allende years" and this, and entry for 8/9/19.

10/9/19:
France, Quimper: Finistere – severe gale, imminent, steadily, rising rapidly, very poor, veering east, very rough Cops stoned by teenagers, 14 cars burnt out
Honduras, Tegucigalpa: burning barricades, clashes with cops, as locals resist building of housing complex on nature reserve, a natural spring and one of the capital's main sources of water
9/9/19:
Jordan: national teachers strike for 50% wage hike begins…after clashes in the capital on Thursday
8/9/19:
Chile, Santiago: standard annual riots on anniversary of Pinochet coup Though not mentioned in this article, it also expresses fury at the continued impunity of Pinochet's murderous generals, some of whom are still alive. This time the riots included attacks on the professional liars of the media with moltovs and other stuff. 
Argentina, Soledad: riot with burning tyres due to 36-hour electricity cut
7/9/19:
France, Montpellier: heavy debilitating teargas fired on yellow vest demo; cop car torched There were also clashes in Rouen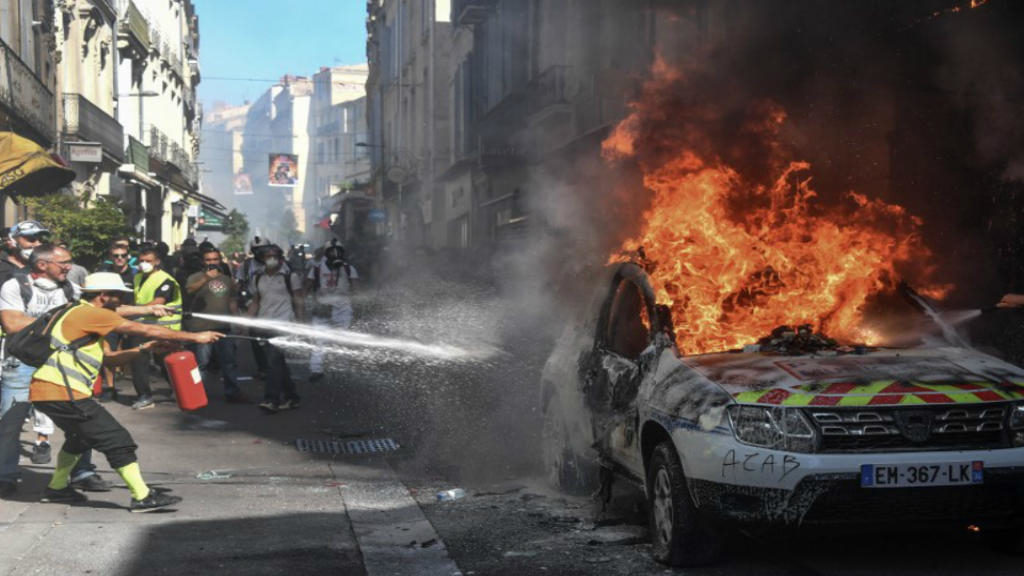 6/9/19:
Argentina, Cordoba: rubber bullets and teargas v. stones and "pyrotechnics" as union demo by electricians demanding improved conditions and salary increase, attack electricity company and vehicles
Belgium, Brussels: attempt to set fire to military vehicle
Denmark, Copenhagen: wildcat strike by baggage handlers at airport
5/9/19:
Belgium, Brussels: Brazilian embassy tagged…cop car torched This happened, to the amusement and joy of the people present, as a large group of drunk/drugged people were dancing and having fun at a kind of outdoor street party, right next to the police station of St. Gilles, literally a few steps from it.
4/9/19:
Greece, Athens: state plans to move 220 more riot cops to Exarcheia area
3/9/19:
Mexico, Mexico City: attack on rectory by hooded demonstrators on demo protesting anniversary of unofficially state-sanctioned grupos porriles' violence against student strikes and demonstrations " Young people arrived at about 3:55 p.m. to the area known as "the islands" of Ciudad Universitaria (CU) to demonstrate against violence, but it was the hooded ones who began to vandalise the facilities, throwing stones, hitting glass and doors with sticks, painting and even setting fire to the UNAM rectory tower… Some media covering the events were also attacked because the hooded ones demanded not to be filmed"
2/9/19:
Haiti, Port-au-Prince: capital paralysed by protests against gas shortages and high price of gas
Mexico, Hidalgo: cop car & 5 other vehicles burnt in riot against arrests
1/9/19:
South Africa, Johannesburg: massive looting and torching of shops and cars following fire that killed 3 people Some reports say this was a xenophobic attack on foreign-owned shops, but even the most superficial enquiry into the events shows that locally-owned shops were equally targeted, though this shows how the powers-that-be are stoking xenophobic attacks:" Both the mayor of Johannesburg, Herman Mashaba, and the Premier of Gauteng, David Makhura, have blamed illegal immigrants for the disorder. " Not clear why the fatal fire sparked this off. Since then the riots have become increasingly xenophobic, and there've been anti-South African riots in other parts of Africa.
Greece, Athens: "so-called anarchists" attack so-called keepers of the peace
UK: NHS reports claustrophobic doctor involved in Extinction Rebllion to government's counter-terrorism programme See 24/5 (World) and 15/4 (UK) for some links to critiques of Extinction Rebellion...Report on financial disincentives to legally challenge fracking company (also this, about uselessness of early warning scheme for fracking-induced earthquakes). Which means if people are serious about challenging fracking they're going to have to use illegal means – invariably the case when it comes to attacking increasing legal attacks on nature launched by those who'd destroy the possibility of life in order to turn everything into money .