"It was a bright cold day in April, and the clocks were striking thirteen."
― 1984″
"April. Month of dust and lies."
―
"Reading the morning newspaper is the realist's morning prayer. One orients one's attitude toward the world either by God or by what the world is. The former gives as much security as the latter, in that one knows how one stands. "
– Hegel

30/4/20:
"More than a hundred mortar rounds targeted the police between 10 p.m. and 11:30 p.m., forcing them to retreat in the face of the hostility of their opponents, determined to fight it out. "The situation is becoming more and more tense". Then, thanks to the arrival of reinforcements from Creil and Beauvais, the police were able to restore calm, around half past midnight, with the help of … the rain. No inquiry could be carried out. In recent weeks, clashes have become weekly in this district of more than 4,000 inhabitants, known to be a hub for drug trafficking. …A few days ago, a delivery man was molested by young people thinking that he was hiding the police in his van. Finally, the criminals took hold of his cargo, including wine, clothing and protective masks."
29/4/20:
"They're feeding us animal feed. We're being held like pigs, are we pigs?" the workers can be heard saying in a profanity-laced address"…Where's the quarantine? Where are the masks? There's nothing! They drove us all into dorms, we're carrying all kinds of infections," the workers continue. The Russian republic of Sakha's crisis center took samples from all 10,500 Chayanda field workers and is awaiting coronavirus test results, according to Yakutia.info. "There are a lot of infected people, according to preliminary data," the crisis center was quoted as saying. In an open letter … the workers complained of being kept in the dark about their results for almost a week (the tests were said to have been carried out last Wednesday, April 22) while living in cramped conditions. "Avoiding physical contact is absolutely impossible in such living conditions. We eat from the same dishes, wash in communal baths and showers and change the same bed linens," they wrote. "Together with these circumstances, the simple lack of information about people's fates, about the fate of infected people, can lead to irreparable consequences." Sakha governor Aysen Nikolayev later vowed to return the workers to their home regions, where healthy workers will be placed in observation and infected patients hospitalized.."
"People are dying anyway. I would rather die from Coronavirus than from those members of parliament ruling me and  killing me slowly"
"Seven inmates tried to dig a tunnel out of one of the cells at a jail in Villavicencio, guards said. Home-made weapons that were going to be used in an uprising have been seized, they add. The jail has 314 coronavirus cases, the highest number of any Colombian prison.Inmates have protested about the high risk they run of contracting the virus. Among the more than 300 people who tested positive at the jail are both guards and prisoners."
Various quotes:
"Five inmates and two prison officers were killed in a riot at a prison in Sierra Leone's capital on Wednesday…The violence at Pademba Road Prison in Freetown followed confirmation of a coronavirus case there earlier in the week"
"It is not clear what started yesterday's riot, but it became violent after inmates set fire to walls. Security guards shot live ammunition in response. According to information received by Amnesty International, a prison officer was hit by a stray bullet, resulting in his death."
"Smoke billowed from the central prison in Sierra Leone's capital and gunfire could be heard from nearby streets on Wednesday after a riot broke out…The correctional centre, designed to house 324 inmates, held over 2,000 in 2019"
For some analysis of some of the contradictions of what's been going on in HK, especially  since June last year, see this, this, this , this and this.
28/4/20: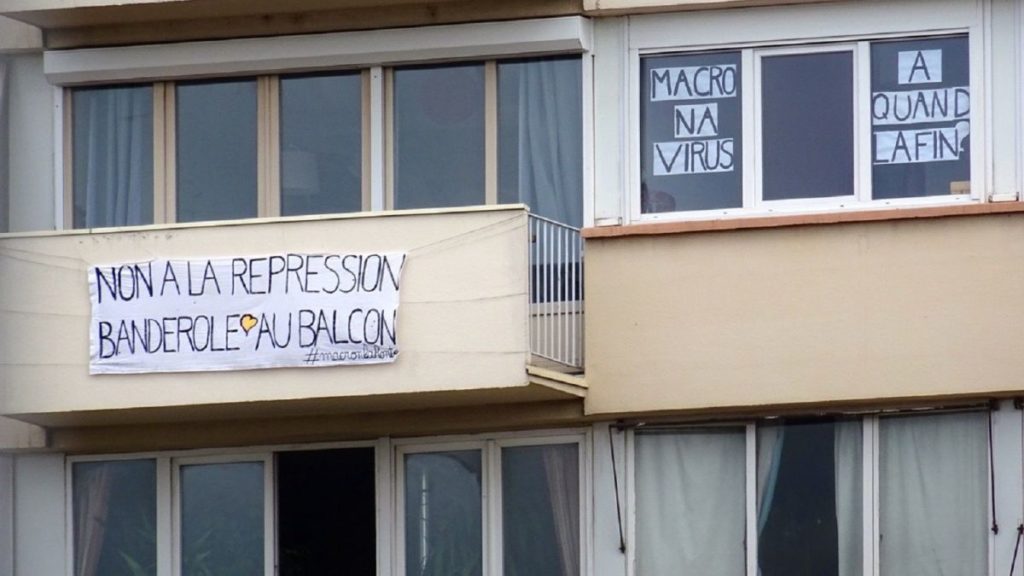 "In Toulouse, a young woman was placed in police custody for several hours for having put a banner "Macronavirus, when is the end?" on her house. This Monday, all her flatmates are in turn summoned to the police station, while demonstrations of support are increasing.…All the six received the same invitation for a free hearing within the framework of the same offense: "contempt of person depositary of the public authority" and are invited to appear as from 14:00 this Tuesday, April 28….Repeated calls by a group of associations, unions and political parties for "these repressive practices to stop immediately and be condemned by the government or its representatives" were clearly not heard. And the prosecutor of the Republic of Toulouse, visibly intends to continue the investigations, as he indicated on Thursday to France 3…Since the story of Raphaëlle was publicized, expressions of support have multiplied everywhere in France. A video put online by the CGT of the Purpan teaching hospital in Toulouse, shows the photos of 500 people posing with the same message. Banners also flourish on balconies, windows and on the gates of gardens, as here in Saint-Leu, on the island of Reunion [department of France in the Indian Ocean]: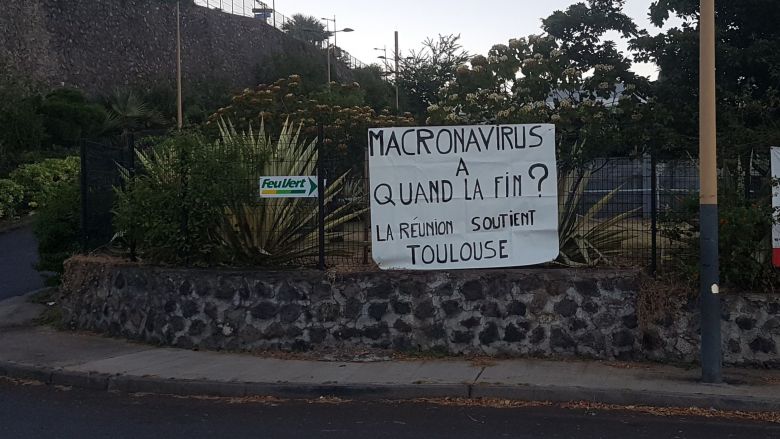 …The banners are blooming but the police orders to remove them also. Sunday, a resident of the Bonnefoy district, in Toulouse, received a visit from the police. He was asked to remove this banner from his wall under pain of police custody: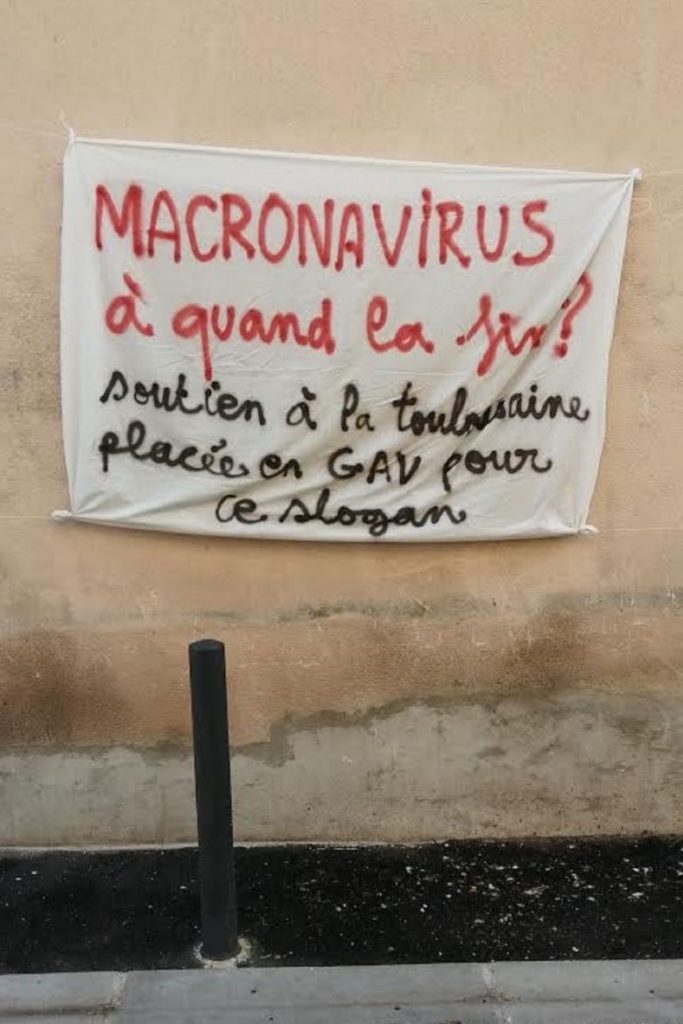 "Hundreds of demonstrators took to the streets from Beirut to southern Sidon along with Nabatieh, the Bekaa Valley, and Tripoli and Akkar in the north. While it was unclear how many civilians were hurt, 81 security personnel were injured across the country during attempts to contain the riots, including 50 in Tripoli…The largest and most violent protests took place in the northern city of Tripoli – Lebanon's second-largest, and poorest, city, after protester Fouaz al-Semaan died on Tuesday from wounds sustained while protesting the night before. …Poverty, already at about 50 percent earlier this year, worsened during a nationwide COVID-19 lockdown that has been in place since mid-March. Social Affairs Minsiter Ramzi Mousharafieh estimated 75 percent of the population require aid in a country of about six million – but that aid has been meager and slow to come. Massive anti-government protests that began in October and paused during the lockdown are now returning angrier and more desperate. While Lebanese flags and signs with elaborate slogans used to be ubiquitous in mixed crowds of families with children, increasingly it is young men and women who are taking to the streets, rocks and Molotov cocktails in hand…54 soldiers in total had been injured across the country during attempts to unblock roads and quell protests the day before. While the Lebanese military is one of the country's few respected institutions, perceived to be above the sectarian bickering that permeates the rest of the state, attitudes on the streets have been shifting. Protesters previously handed out roses to soldiers, but there have been no such acts of kindness over the last few days. "The army are not our brothers," a woman told a local news reporter as she marched through the streets of the capital Beirut. "They are shooting at us to protect the politicians." More information and videos here …Coronavirus is the least of their concerns: 75% of population in need of aid
See also this about Lebanon on this site
" Due to the disturbances that arose since they   attacked directly with stones, sticks, and there were some shots in the air, two people were arrested, but to avoid conflict, more social conflict, the people were released immediately. " More here
27/4/20:
"More than 100 prisoners protested on the roofs of the Boulogne Sur Mer prison…Several inmates climbed onto the roofs with objects in their hands, shouting "we are all united"…This occurred in a context of much movement in recent days in the country's prisons, as happened in the El Borbollón women's prison, in Las Heras, on Friday, and in Devoto, Buenos Aires…In all these detention facilities the requests are similar: greater sanitary and hygiene conditions, and the release or house arrest for prisoners who are within the risk group for Covid-19. Since last week in Boulogne Sur Mer and San Felipe, some prisoners have started a hunger strike also as a protest measure, viralizing some photos of them with their mouths sewn shut. Now, in addition to going up to the roofs, they  burned some mattresses. .."
Whilst all states are police states insofar as the cops and the army are the ultimate recourse for the defence of the ruling class and their system (see, for instance,  how the German Socialists of the SPD in the  new democracy100 years ago used the fascist Freikorps, the cops and the army to brutally suppress the revolution), there are differences globally and historically. For instance, there were no cops on this demo and no arrests (so far).
26/4/20:
"a group of vandals looted the tourist Hotel Portofino located in the Manzanillo sector, Nueva Esparta. Photos and videos published on the Twitter platform demonstrate the theft of mattresses, furniture, chairs and even washing machines … at least 35 people who participated in the robbery were captured by REDI officials, including women, men and minors. Mattresses, furniture, beds, air conditioners, kitchen implements, plastic chairs, televisions, among others, was part of what the security forces were able to recover."
"…soldiers harassed Palestinian volunteers manning a checkpoint set up near the camp to monitor for coronavirus cases and to prevent the spread of the pandemic in their areas. The soldiers attempted to force the volunteers to leave the area when clashes broke out between the two sides during which the soldiers fired teargas and shot rubber bullets at the Palestinians causing the injuries."
25/4/20:
24/4/20:
"The Comoros – a predominantly Muslim Indian Ocean island group with around 40 per cent of its population living in poverty according to the World Bank – is one of few countries without any officially registered coronavirus cases….Assoumani's army had "used teargas grenades and firearms against peaceful demonstrators" with the pretext of fighting against the spread of the coronavirus, "the existence of which he denies.""
"…a police patrol was cornered  by dozens of people while searching for a person on a motorcycle in the area, this Friday around 7 p.m. When the police spotted the two-wheeler without its driver, several burning garbage cans blocked their path, stones and large firecrackers were thrown in their direction. When reinforcements arrived, police officials used dispersal grenades to ease the situation. An hour later, around 8:30 p.m., when the police were bringing the motorcycle back to the police station, a man several meters pointed a handgun at them without using it….On Sunday, about thirty hooded men had ambushed the police, at least four Molotov cocktails had been launched towards the police, without causing injuries. During the week, six cars and garbage cans also caught fire. Are these events the result of the shortage of narcotic drugs that has plagued since the beginning of confinement or an echo of the violence that occurred last week in Villeneuve-la-Garènne? Hard to say. On social networks, several young people have announced that they want to imitate the revolt observed in the city of Hauts-de-Seine."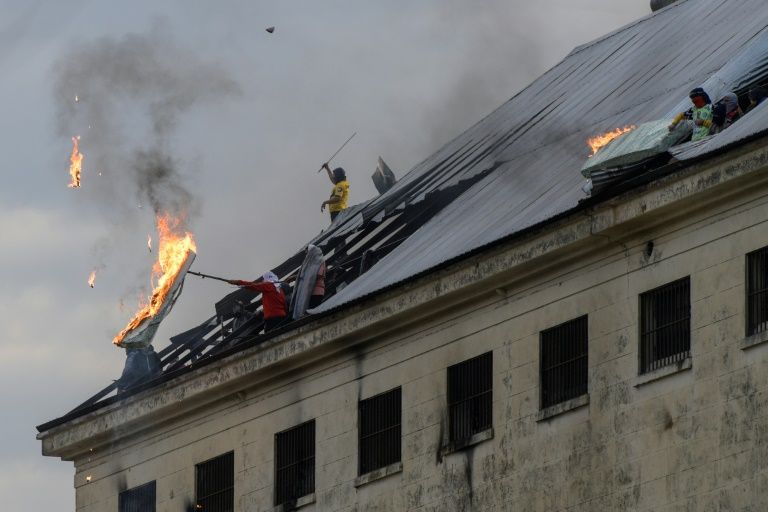 "Police surrounded the prison, which holds around 2,200 inmates, as explosions were heard, AFP reporters at the scene said. A group of prisoners managed to climb onto a roof, burn mattresses and throw objects at security guards trying to quell the uprising. Authorities later confirmed that at least 11 individuals had been injured. Inmates could be heard shouting demands for a judge to hear their case and for better protection against the pandemic, just a few days after a warden at the Villa Devoto prison was confirmed to have contracted the novel coronavirus."
23/4/20:
22/4/20:
"What if People Rise Up Against Coronavirus Lockdowns?"
Since this journal has a paywall , the friend who sent it to me has translated it from the original Hebrew:
A National Security Council committee handling the coronavirus pandemic has debated the possibility of a popular revolt over growing economic, psychological, and health problems.
In a document obtained by Haaretz, the panel describes a list of possible triggers for unrest against law enforcement, and methods to confront such unrest.
Representatives from the NSC and the military participated in the discussion held two weeks ago that resulted in the document, as well as a group of 30 figures from academic, defense, law enforcement, and government circles.
The document they produced lays out two scenarios, a "popular revolt" or "large-scale civil unrest," and "a sense of distress that could lead to public resentment or anger."
The first scenario "bears potential to inflict long-range damage to democracy and Israeli society," according to the document. As for the second option, it states that distress and anger alone "won't cause sweeping social effects, at least in the near term."
The document lays out a list of possible causes for a revolt, based on research conducted by the military's Home Front Command in March, including an online survey. In this poll, 88 percent of respondents said the coronavirus crisis had affected their lives to a great extent or a very great extent. Seventy-five percent said they leave their homes only if they must, while 19 percent said they don't leave their homes at all.
Other potential triggers for unrest include a sense that authorities have lost control, a loss of confidence in the political system and a loss of trust in those issuing orders on behalf of the authorities. The authors also give great weight to economic hardship as a central factor,
especially people's inability to pay rent, mortgages, and bills, or to buy food – as well as fears, justified or not, of a food shortage. They also cite a possible trend toward focusing on a "scapegoat" for the crisis, such as the ultra-Orthodox, Arabs or foreigners; a feeling within a specific population group that they've been neglected by the authorities, such as those in protected housing; a drop in personal security; and the potential for groups or individuals to take law into
their own hands.
For all these reasons, the document says, the public could act out against state institutions in a way that could put "democracy and Israeli society" at a long-term risk.
"The entirety of living routines such as work, leisure, [and] social life, have been broken off at once for the vast majority of the public," the document says.
It further states that the fact that "the end of the period of uncertainty is unknown, and the public is exposed to assessments ranging from a few weeks to many months to come" may affect the degree to which the public adheres to instructions and the law.
The document acknowledges how at the first stage of the closure, "consideration of the  population's comfort was sidestepped due to a need to curb the outbreak." Now, it says, "with the extension of time spent in social isolation, attention and resources must be drawn to handle the
public's distress." It cautions that unless resources are budgeted for citizens' welfare, they may reach a point of popular revolt or uproar.
'Less ammunition, greater compassion'
Also included by the authors is a list of possible solutions for moving toward a resumption of routine life as a way to confront the threat of revolt. Among the proposals is a call to recruit thousands of young people from a cross-section of the population to work at hospitals in jobs that don't require any complex training or to the police's volunteer Civil Guard for "community safety" work, such as visiting the elderly on a daily basis, conducting nightly patrols, distributing food, doing infrastructure work, and preserving public parks.
Another suggestion is setting up "community emergency squads," groups of volunteers with basic emergency training, based on the format used in communities along the Gaza border. The same kinds of groups could operate in cities, where they would be assigned a building or a street, says the document.. The authors also propose that the military work on an awareness campaign to reduce public unrest. Also put forward is the possibility of government ministries establishing a panel responsible for public awareness and measuring public opinion, with the goal of spreading a message of a shared responsibility among all segments of the population.
In addition, the document recommends that Home Front Command officers reinforce efforts in underserved areas to reduce disparities. Another ideat proposed is using associations and aid organizations to help handle people with "greater suspicion of the authorities."
The document floats a demand to change the police's approach toward citizens, under the heading of "changing the consciousness level of law enforcement." It recommends changing the attitudes of the police and the Public Security Ministry, under the slogan of "less ammunition, greater compassion." The writers cite a need "to break out of the enforcement framework. For example, unarmed police can do house visits to elderly people and see to the distribution of food and so forth., and entering a framework of common work, with thousands of police handing out food during Ramadan."
Holidays are cited as particularly sensitive, and the authors recommend encouraging residents to mark these days symbolically within the limits of instructions: "For example, all the neighbors going out onto the balconies and toasting to the holiday; recruitment of artists and celebrities to raise a feeling of community, like performances that can be experienced from balconies (in the style of military troupes that perform before soldiers in wartime); preserving morale among medical teams and their families with packages sent by the public or the state; performances at hospitals; and a YouTube channel like the one made by firefighters during this year's great blazes in Australia, on which medical teams describe their experiences.
The 'how are you' program
With regard to a situation in which the public does not engage in a popular revolt but rather shows "resentment," as described by the document, the authors recommend handling things on an  individual basis.
The factors likely to create such a problem, the document says, are "loneliness, especially among the elderly and isolated; families and individuals at risk who have lost their permanent frameworks – boarding school pupils sent back to dysfunctional homes, women at risk, pupils in special  education programs, the disabled, trauma victims and victims of other psychological disorders; a loss of emotional support resources such as a religious or secular community, religious framework or meetings with friends."
The document points to other factors as well, such as "gaps between local/city authorities working well and those that are weaker, which worsen in time of crisis; personal health concerns that have nothing to do with corona[virus]; families, especially in urban settings, deprived of the ability to breathe in a little air, to enjoy some quiet and some private space; the loss of sources of leisure – nature walks, entertainment, sports," and the lack of access to information.
Among the ideas suggested to overcome these are increasing leisure time as one of the plans for exiting the closure, access to psychological counseling by video via the health maintenance organizations, and short-term couples and family therapy. The authors also mention a program called "How Are You?:" "The main focus of this program is about establishing a framework for Zoom meetings with diverse population and geographic groups."
In addition, the document recommends operating preschool frameworks once a week and organizing hikes with parents and teachers in a nature reserve with clear instructions and supervision.
The council's team also said during their discussion that since the crisis is neither specifically "Jewish" nor "Zionist," it creates a sense of common identity for "all segments of Israeli society," and that they saw this as an opportunity for these groups to grow closer.
"The required tasks are civilian ones in principle and this permits active participation and belonging on the part of all segments of Israeli society," the document says.
The NSC said of the document that "this is an appendix to part of a document containing recommendations presented to the National Security Council by a team of experts headed by Prof. Eli Waxman. During the discussions, several programs drawn up by a number of expert teams were
presented."
21/4/20:
" A group of unscrupulous people looted a vehicle that was carrying food for the most vulnerable families in Piura...According to information from ATV, the mob intercepted the municipal truck and, in a matter of seconds, everything went haywire. Quickly and violently, the crowd ravaged the baskets that were to be delivered to those who need it most during the current state of emergency due to the spread of COVID-19…The peaceful and the authorities in the area could not do much to stop the reprehensible actions." Of course, some would call this "egotistical", but that seems  simplistically moralistic. Given that the rich and the state has plenty, whilst the poor have increasingly less and are increasingly hungry, such looting is going to happen, and until the poor get together to requisition the  property and foodstocks of the rich the poor taking from the crumbs sent by the ruling class to other poor people is something that unfortunately happens – a contradiction that's ignored by words like "unscrupulous" and "reprehensible" . If they'd organised the looting of a supermarket it's unlikely that the authorities would have been so peaceful.
"After 24 hours of calm, new incidents broke out this Tuesday evening in the Mirail district, in Toulouse. Around 10 p.m., around thirty people sowed trouble between the La Reynerie and Bellefontaine sectors. About ten trash fires and at least five vehicles, mainly near the rue de Kiev and the place André-Abbal, were recorded. Some have been extinguished by the fire brigade. Barricades have also been erected in Louise-Michel and Erik-Satie streets. Chemin Tintoret, among other things, projectile jets were fired and the police were clearly taken to task. Again. Mortars[heavy-duty fireworks], certainly defused by the persistent rain, were launched and everything necessary to make Molotov cocktails was discovered in a passageway of the building called Petit-d'Indy. On the opposing side, tear gas and flashballs were used. Dozens of police were deployed to restore calm. Around 11:30 p.m., it was done. Last Sunday, explosive devices were prepared to set an obvious trap for the police. … Calls for "mobilization" in the cities continue to flood social networks, sometimes with a lot of fake news….e the incidents recorded in recent days also to be put into perspective with the drug shortage, which is inevitable during periods of confinement? Chances are, indeed.However, according to the Snapchat accounts kept by the owners of certain Toulouse deal points, business is doing relatively well. Even if prices, too, soar."
20/4/20:
"Poorer Peruvians have been trying to leave Lima since last week, the paper adds, with many saying they had to "choose between hunger or homelessness in the city or risking exposure to Covid-19 as they attempt to return home". Maricela de la Cruz, who was trying to return to Huancayo, in Peru's central Andes, told Associated Press: "Here in Lima there are no longer any jobs, there is no longer any way to pay for food, we do not have any more savings"….Men can leave home only on Mondays, Wednesdays and Fridays, … while women can do so on Tuesdays, Thursdays and Saturdays. On Sundays, no one is allowed out."
"The coronavirus quarantine has uncovered the hidden problem of hunger in Colombia where millions of people protest daily about the inability to access food, which has led to looting of aid in various parts of the country.  Harassed by the shortage, the poorest Colombians fail to comply with the mandatory isolation in force since March 25 to search the streets for the daily sustenance with which they used to feed their families before the arrival of the pandemic that so far leaves 3,977 infected and 189 dead. This is what happened today in the Bogota neighborhood of Ciudad Bolívar, in the south of the city, where dozens of people "took over" the local mayor's office to demand that the authorities expedite the delivery of the promised aid to the most disadvantaged. The despair of having nothing to bring to the table has triggered riots and looting of aid from the government and shops in some parts. From Aracataca, the birthplace of Literature Nobel laureate Gabriel García Márquez, to the agro-industrial department of Valle del Cauca, the authorities have redoubled the security of the vehicles that transport aid, while some supermarkets have closed their doors to shield themselves from the riots and assaults. On Monday, for example, in the municipality of Fundación, in the Caribbean department of Magdalena, there were looting and riots in some businesses. Disorders also occurred in Medellín, where nearly a hundred people blocked a highway in the northwest of the city to claim humanitarian aid. The national government started this month the delivery of a million markets throughout the country, but the figure will be short considering that President Iván Duque extended the mandatory isolation until next May 11. More than five million Colombians depend on the informal economy and survive without monthly fixed incomes, money that has gradually disappeared because with the compulsory quarantine, most of them cannot do their business at home anymore. "We look like skinny cows, we no longer have breath to walk. We are dying not from viruses but from hunger. We have not seen anything that they promised us, we are enduring hunger," Sandra Patricia Hurtado, a resident of Ciudad Bolívar, told Efe . Thousands of displaced people live in this sector, fleeing their lands, dispossessed by the violent ones of the armed conflict, or expelled due to the poverty in which they lived. Meanwhile, others queue in the streets to receive markets, hygiene items or to collect a government subsidy, the delivery of which was temporarily suspended after complaints from citizens who found inconsistencies in the registration of the beneficiaries. Like Hurtado, there are Colombians in every corner of the country whose hunger has become a matter of life and death, a situation that has even forced them to order door-to-door food in the most prosperous neighborhoods."
"More than 200 PAOK fans got together outside the club's Toumba Stadium, defying the government ban on public gatherings due to the COVID-19 outbreak in the country.   Riot police used tear gas to disperse the fans and at least one supporter was arrested and a number of others were fined following the clashes. Government officials announced on Monday that 2,245 cases of the coronavirus have been detected so far in Greece with 116 deaths, and a ban on sporting activities is in force until at least April 27." In the flu season 2018-2019 there were 150 deaths in Greece, admittedly over a longer period of time. France, Hauts-de-Seine: riot in Parisian banlieu after cops deliberately make motorbike crash, breaking leg of rider and putting him in intensive care"
More here "fifteen cars and fifty garbage cans were burnt and a total of seven people were arrested by the police for urban violence."
20/4/20:
19/4/20:
Officially, Niger has had 20 deaths from the virus. In 2019 there were 54 deaths from flu. Which is not to accept official statistics at face value. Of course, throughout the world the figures for this virus   are obscured in a vast variety of ways: the number of unreported cases; the number of deaths in care homes and at home clearly reported as being from Covid not being included in the statistics (this is definitely the case in the UK);  the fact that people die officially of other diseases which are not classified as from Covid.  This, on top of all the "collateral damage" : prioritisation of the so-called "treatment" of Coronavirus over all other potentially fatal illnesses (cancer, flu, etc) ;  deaths from increased child abuse and domestic violence: increased suicides caused by he disastrous state-imposition of a one-size-fits-all confinement policy; deaths by other illnesses because people are afraid to got to hospitals and doctors in the current atmosphere.
16/5/20:
15/4/20:
14/4/20:
"Prisoners mutinied in Barrancabermeja asking for assistance in the face of the Covid-19 crisis…
A riot occurred on Tuesday afternoon in police cells, in the Las Granjas neighborhood of Barrancabermeja, where 53 detainees are staying. The inmates set fire to the facilities, asking for immediate attention in view of the imminent spread of the Coronavirus, assuring that there are prisoners with health problems. … the prisoners set fire to mats as a protest against the overcrowding they suffer. Little by little the fire spread, generating a large column of smoke that alerted the inhabitants of the neighborhood. Ambulances and firefighters, as well as members of the riot police, immediately arrived after one of the inmates took a gun from a patrolling policeman's holster and began to shoot into the air causing panic …For several hours, the detainees took control of the police station, preventing the uniformed men from entering. Finally they let the fire brigade in to put out the flames that kept spreading and scorching everything in their path. After the mediation of different organizations for the defense of human rights, the inmates reached an agreement with the authorities and allowed themselves to be transferred to the citizen coexistence center located in the Primero de Mayo neighborhood until it is defined where they will be taken…"
13/4/20:
"Inmates reportedly burned mattresses, as a means of claiming the alleged lack of food and medicine. In addition, residents of the penitentiary center indicated that shots were heard.
Relatives of some of the inmates also indicated through social networks that one of the demands is also for them to be tested for coronavirus."
12/4/20:
"A riot in a prison in Indonesia's North Sulawesi province where at least one guard is reportedly exhibiting COVID-19-like symptoms has highlighted the risk posed by the coronavirus the Southeast Asian nation's 524 overcrowded jails. On Saturday afternoon, the inmates of Tuminting Prison in the city of Manado went on a rampage and set fire to buildings. Hundreds of police and soldiers later stormed the jail with live rounds being fired and at least one inmate shot in the chest… the riot began after rumours spread among the inmates that a guard was suspected to have the coronavirus. When demands for mass testing by other inmates went unanswered by prison authorities, they became incensed and demanded to be released. There has been no confirmed case of COVID-19 inside Indonesia's correctional facilities. But a source inside Tuminting Prison, who spoke on condition of anonymity over fears of reprisal, said officials were trying to hide the start of an outbreak. "There are other prisoners with symptoms but there are no testing kits so they can't confirm a thing. They don't want it to come out, but the jails are probably full of it," the source said."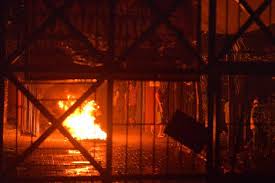 Prison on Sulawesi island during a riot,  late Saturday and Sunday morning (April 12)
11/4/20:
"On the second day of nationwide lockdown – 24th March – there was a clash with the police of workers in Vadod area of ​​Surat, in which more than one thousand – 1,000 – workers were seemingly involved. Last night, 10th April, in Surat's Laksana area, groups of workers again took to the streets, attacked and burned vehicles, and threw stones at the police when they came to apprehend them. Panic in the media. TV news anchors otherwise used to twist narratives and lie through their teeth could not contain the truth – workers are revolting. The next morning the government deployed Rapid Action Force in the region, police arrested around 60-70 people…Workers are saying – physical distance has gone to the dogs anyway. They live in closely adjoining rooms, use shared kitchens-bathrooms-taps, and stand in long lines to eat. Now who are these people who are teaching them physical distancing lessons? The intention of those who give food is fine, but the food is tasteless. The owners of the companies are refusing to pay the wages for the time on and off work…."
"Authorities are overwhelmed by the number of seasonal homeless workers since confinement in India. On Saturday April 11, a riot broke out in one of the centers which is trying to accommodate them in New Delhi. It is a sabotage that reflects the saturation and despair that reigns in centers for migrant workers in India. Three buildings were set on fire by their occupants in New Delhi, near the Yamuna River. The shelter hosted daily workers without any resources and unable to return to their countryside, while economic activity and transport are paralyzed in India. Scheduled for a hundred people, it housed and fed thousands chaotically since confinement. Clashes between staff and occupants broke out over food on Friday. The police then intervened brutally and four workers jumped into the river. One of them drowned there, which in turn exploded the protest the next day. Saturday night, the fire was brought under control and the police said they had arrested six rioters.
More than 200 centers are trying to manage the social emergency in the Indian capital, but the problem crosses the whole country. In Gujarat, hundreds of migrant workers rebelled on Friday evening and set fire to cars to claim shelter and food."
This was in a largely immigrant neighbourhood.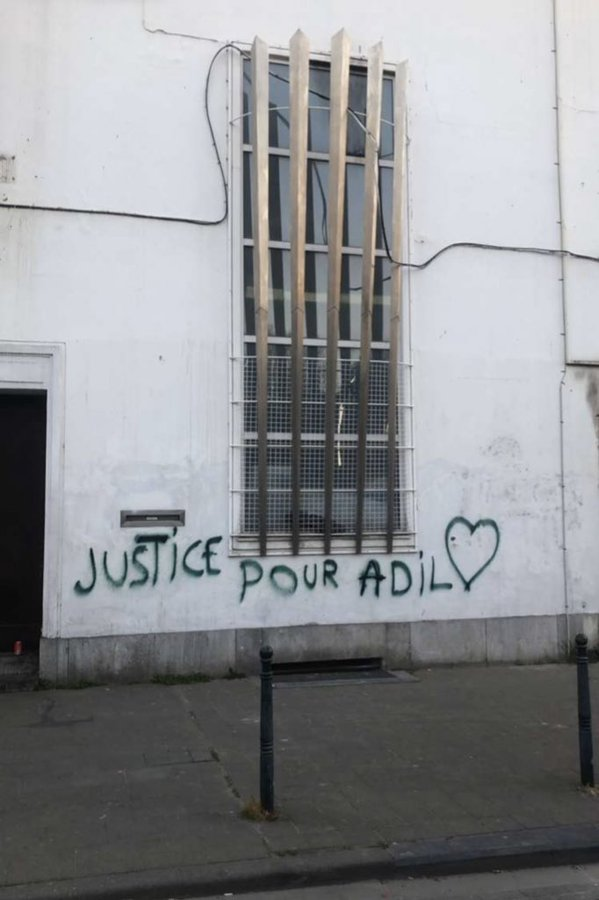 T. writes:
"Throughout Sunday there are still riot police there, including water cannon, to prevent in advance a possible continuation of the riots. On the news they said that the police "changed their tactics" today: arresting protestors/potential rioters on grounds of defying the corona measures rather than the usual grounds for arrest during these type of events. Also, a gun was appropriated from one of the cop-cars by one of the rioters, followed by him shooting in the air to celebrate this… The police are now searching for him."
"The president, Alberto Fernández, announced this Friday that the mandatory quarantine will be extended beyond what was planned. This measure may have been exasperating for some residents of Berazategui, who, far from staying at home, as the isolation protocol indicates, went out in a group to the street. The offenders were surprised by the police forces who, in accordance with the protocol, rebuked the neighbors to return to their homes to comply with the quarantine. The disturbances grew in tension when, between screams and threats, people cornered the uniformed men in one of the streets of a neighborhood in the southern zone. The group that failed to comply with the quarantine harangued the police forces: "Go ahead, throw it, throw it!"; as they pushed them back in the direction of the patrol car. At that time, the rear window of the police vehicle was hit by a stone that, in some way, marked a border between the most violent and those who sought to appease the situation. After the impact, the rebels stopped cornering the police forces and left, but not before shouting all kinds of insults at them."
10/4/20:
"The prisoners ransacked offices, broke windows and set small fires for several hours before the facility was secured [sic/k]"
" In several cities in Honduras and in the face of the quarantine decreed by the presence of the coronavirus, residents of various municipalities and cities have taken to taking to the streets and highways to demand that the government provide them with food. The affected people are those who live from informal commerce and who earn a living day by day with activities such as: selling fruits, vegetables or carrying products in local or municipal markets. The department of Cortés and the cities of San Pedro Sula and Villanueva are the population centers where the most positive cases of Covid-19 have been registered. Given this reality, the central government, through the National System for Risk Management (Sinager), has decreed a total curfew for the department of Cortés and the municipality of El Progreso, in the department of Yoro. Many people work in the maquilas that operate in these cities and in many they have suspended their operations, which has caused high unemployment. In addition to this precarious situation, the government, which promised to care for people who are not working, bringing them food to endure the quarantine in their homes, has not brought them the promised food rations, causing hunger and uncertainty and forcing people to leave. to protest and order food on the streets.  This Friday was no different. In the municipality of Choloma and in the sector called López Arellano in the city of San Pedro Sula, the residents took to the streets, burning tires and setting fire to a vehicle, while demanding food. In the López Arellano sector, a large number of residents of the colonies that make up that poverty belt, attempted to rob a supermarket that operates in the area. The Secretariat of Security and the Sinager increased the population's discontent this Friday, since they had initially suspended the restriction measures to go out to the banks and the supermarkets, but two hours later they backed down in the decision, thus preventing the People, who had economic facilities, went out to stock up on food. Precariousness due to lack of food is not exclusive to the departments of Cortés and Yoro. The protests are also registered in the cities of Tegucigalpa and Comayaguela, which make up the capital and in other departments. Economists and sociologists warn of social breakdown."
9/4/20:
"…the reason why the inmates rioted was mainly because they alleged that the cases of inmates infected and killed by COVID-19 inside the compound are more than those mentioned by the authorities."
"The prisoners burned mattresses and called for immediate measures to protect their health and reduce overcrowding."
"…The Union of Workers in Hotels, Bars, Restaurants in São Paulo and Region (Sinthoresp) signed a deal authorizing, for four months, the suspension of contracts without payment of wages for workers in 32 municipalities, in addition to São Paulo, the largest city in the country. This agreement was sharply criticized. One worker said: "This corrupted union has signed a criminal deal that will destroy the lives of millions of workers." Another added: "The intention of the unions is clear, either the worker dies of hunger or with the pandemic, so the boss does not pay anything in both cases; this is a clear example of why unions should be EXTINCT!" Over the last few weeks, strikes, work stoppages and protests have been carried out almost daily by bus drivers and ticket collectors in several Brazilian states. The bus companies are proposing mass layoffs and pay cuts that could affect more than 70,000 workers in April, according to the companies' own assessment. Just this Monday, April 6, two industrial actions by bus drivers and collectors have shut down bus terminals in Campinas, São Paulo, and Porto Alegre, Rio Grande do Sul…."
8/4/20: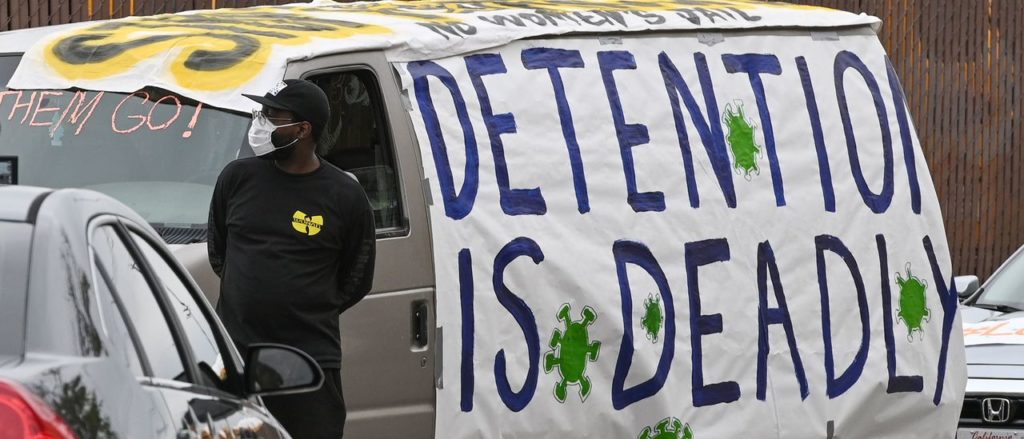 US Prisoner uses his banned mobile phone to beg for help amid coronavirus pandemic
What next? Gorilla warfare?
7/4/20:
"A fiery prison riot broke out in the northern Lebanese city of Tripoli on Tuesday, a day after security forces thwarted a potential escape attempt that inmates' relatives said was tied to fears over the spread of the new coronavirus. The riot at Tripoli's Qoubbeh Prison left at least four inmates wounded when security forces fired rubber bullets, according to activists with contacts inside the facility. Local media reported a "number of injuries". ..Two videos reviewed by Al Jazeera showed dozens of men crowded into a large hallway in the prison, a few holding large knives, as fires burned.  They chanted for a general amnesty that has been promised by establishment politicians for many years but has repeatedly faced stumbling blocks.  Among those who have advocated to be included in an amnesty bill are people arrested or wanted on charges of committing petty crimes, drug crimes and "extremism"….The large riot came fewer than 24 hours after security forces discovered a tunnel several metres in length during an operation at Zahle Prison in eastern Bekaa Valley. A security source said security forces on Monday evening raided a section of the prison housing a large number of inmates after learning that "prisoners were attempting to escape". Relatives of inmates at the Zahle Prison said the prisoners' attempt was tied to fears that the coronavirus would spread rapidly inside the overcrowded detention facility…Lebanon, with a population of about six million, has registered a total of 548 cases to date. Nineteen people have died, and 62 have recovered, according to the information ministry. Officials say no cases of coronavirus have been found among prisoners…The security source said an altercation took place between security forces and inmates during the operation. The inmate's relative said that several inmates had been wounded. One officer had stabbed by an inmate but was in stable condition, according to a representative of a committee of families and notables who have long been pushing for the general amnesty, known as the "Amnesty Committee"…Since mid-March, inmates at Lebanese prisons have organised a number of protests, some of which have turned into riots as the coronavirus outbreak worsened in the country. Inmates have demanded to be released from detention centres that are operating at more than double their capacity. Officials say they are seeking to secure the early release of up to a third of the country's roughly 9,000 detainees, specifically those with fewer than six months left in their sentences."
"For more than two hours there were riots and fires in the Pasto prison…Inmates of the Pasto judicial prison protested inside the compound, where the presence of firefighters was required to extinguish the fires that they generated in the cells where they burned mattresses…."
6/4/20:
More information about Israel here and here
5/4/20:
4/4/20:
"Turkish parliament's Justice Commission on Saturday approved a divisive draft law that would release up to 100,000 inmates to stave off the spread of the deadly coronavirus, while leaving journalists and political prisoners in jail to fend for themselves….Shortly after the decision, reports came in on a prison riot erupting in the Kurdish-majority city of Batman….Fire has broken out … The draft legislation…could see the release of up to 100,000 prisoners, or about a third of the incarcerated population, by expanding the criteria for granting early release. However, the COVID-19 mitigation measure does not cover the thousands who are in pre-trial detention or sentenced for terrorism offences or crimes against the state… the proposal would pardon the perpetrators of the Soma and Ermenek mining disasters that killed a combined 301 and 18 people respectively, the Çorlu train accident that killed 25 passengers and the Aladağ dormitory fire that killed 12, including 11 children."
3/4/20:
Workers demanded more protection and better pay during the crisis. They were in Charleroi (Gosselies), Antwerp (Berchem), Liège (Ans), Drogenbos, Wavre (Bierges), Kraainem and in the Brussels municipalities of Auderghem, Evere and Etterbeek. Earlier workers at the Delhaize retail went out on strike over lack of masks and gloves. In a settlement with management they gained 500 euro bonus each in in-store vouchers .
It should be pointed out that, even some time before this crisis, 40% of Americans,  on receipt of an unexpected $400 bill, go into terrible financial difficulties.
This, taken from a report on a forum, was  a discussion-cum-interview on the news today (**** is used to make names of areas anonymous):
"**** Rent Strike is a growing movement that is urging tenants to use money on the essentials [this is not entirely accurate, by the way]. Organizers urge families to pursue any strategy they feel is best, but the point of the strike is to put a wall around those whose (pay)checks have disappeared. So, what about the real estate companies or landlords? They're real people too. Here's **** Rent Strike's response: 'We have little to no sympathy for people who make their living off our broken backs, our polluted neighborhoods, and our drafty houses. If they lose their profits and have to adjust their retirement plans, we will not be crying for them. Or, was that supposed to be a joke?'"
They then go on to quote a manager of over 1000 properties. Objectivity at its best.
Quoted from this exchange:
"-Why are you pushing for a rent/mortgage strike?
The reality is that many people will not be able to afford rent this month, next month and for several months following. Many people have permanently lost their jobs and the economy is not going to recover from "the worst economic crisis since the great depression" overnight. The more people that refuse to pay rent, the more potential there is for amnesty for those who simply cannot afford it. Others are already facing the choice of buying groceries and medicine or paying rent. They shouldn't have to make this choice, ever, but especially right now.
Put another way, if a tick is on you, you pull it off yeah?
-How hard has the shutdown of businesses hurt residents of ****?
Some of us are OK financially but others are not. Many ****ans live pay check to pay check. Layoffs, reduced hours, reduced wages and salaries make it impossible for people to pay their bills. Are we supposed to starve and get sick so that landlords can keep on being business owners? Are we supposed to subsidize their lifestyles with our misery?
-How many participating in strike?
We don't know. There are likely many people throughout the city who will not be paying rent by default. We are trying to build networks in our neighborhoods so that the evictions that will come in May or June or July can be minimized. This will take some time, but we are not waiting.
Ultimately, the final number depends on whether or not you join us.
-How long will the strike last?
Hopefully forever.
Realistically, the strike will last at least as long as the orders restricting employers are in place. We are not a union and are not in control of individual strikers. We can't start it by decree and we certainly can't stop it. We will be working with our neighbors and others throughout the city to look out for each other and respond to developments that hurt our interests as tenants and workers.
-How much will using the rent money on other essentials help?
Having $500 to $700 or more for groceries and other supplies when you are out of a job is a big deal. For comparison, SNAP offers under $200 a month for an individual. Something like 20% of city residents live below the poverty line. That means some of them will likely not even receive a stimulus check because they are not required to file a tax return. As of April 1, the IRS has not provided clear instructions for filing a return in order to receive the economic impact payment for those who have not already and are not required to.
-I read on a post your organization mentioned Wall Street getting a big bailout as well. Is this more about individual struggle or a feeling of lack of caring from the government?
For us, this is about neither individual struggle nor feeling abandoned by the government. It is about collective struggle against a system which doesn't care if we live or die, have homes or live on the street, eat dinner or go to bed hungry.
-Concerned about legal pushback?
Yes we are very concerned about what will happen when landlords initiate eviction proceedings against those who cannot or will not pay rent during this crisis. The more of us there are, and the more connected we are to each other, the better our chances come summer. In the coming months we will be working to create a dense network of support.
-Why not push an alternative method (negotiating reduced rent, delayed payment, etc.) before an all our strike?
Individual tenants have and are welcome to pursue whichever strategy they feel is best. We are trying to build a wall of protection and support around those who cannot pay rent.
-What about the landlords/real estate managers? Any concern about how they will make ends meet?
Frankly, no. We have little to no sympathy for people who make their living off our broken backs, our polluted neighborhoods, and our drafty houses. If they lose their profits and have to adjust their retirement plans, we will not be crying for them. Or, was that supposed to be a joke?"
More here on this mainstream Bernie Sanders-supporting site
…and not just rent strikes:
A friend writes:
"I haven't experienced and felt this level of class frustrations in the U.S. in the last 20 years. It's very visceral and you can really start to just feel it in the city. The level of independent strike activity in the country, though still small, is leaps and bounds beyond anything in the last 20 years. Perhaps since the 70s, but I'm not that old :). And friends of mine are really starting to talk about work in ways they never have. At this point, if any workplace in **** walked out right now, it wouldn't seem surprising. And I have never thought that. And obviously it's not just work. The prisons and jails are tense. And just the new poverty… rent refusals, people slowly running out of money, virtually no policing being done, kids out of school and bored. Not to be too hopeful, but it "almost" feels like the quiet before the storm."

It must be pointed out that it's possible that one of the reasons for his tentative optimism is that this is the atmosphere in one of those few cities and states where lockdown hardly exists, whereas in other parts of the country people may well be seething but it's not public, it's confined. Some  terrible imploding on oneself could be as likely as exploding outwards against the miserable conditions being imposed or allowed to develop through total neglect.
More here and here. Much of this was catalysed by the repression of Friday prayers
2/4/20:
Many hospitals, globally, in treating this epidemic as priority, are being avoided by  cancer patients, and many other dangerously ill people. Also, abortions in France have almost totally stopped, for fear of going to hospitals and clinics. Imagine the amount of unwanted kids that will be born, how they'll suffer the misery of mothers and/or fathers who never wanted them.  And loads of old people in Residential Institutions for Dependent Elderly People will be, in effect, killed off in isolation  in this Social Darwinist-inspired "let those surplus to the requirements of surplus value" die development towards involuntary euthanasia.
1/4/20:
More here
"… the third firebomb attack on the city's force in the past 10 days and 17th of the young year."
Prisoners stole the keys to the cells, then set fire to a corridor. No-one is hurt. The state has decided to disarm the watchtowers and all the screws have withdrawn, but outside gendarmes are moving in.
This in a town which has had only 1 case of infection and no deaths.

"In cities with eviction moratoriums, the closing of civil courts and the halting of business as usual makes squatting easier than ever before. Just as there is strength in defying the authority of landlords en masse there is transformative power in reclaiming shuttered buildings, clogging eviction bureaucracies, and moving evicted tenants back into their apartments. One is the natural outgrowth of the other. As rent strikes unmask the fundamental violence of rent, building occupations become acts of self-determination that shatter the illusion of private property. While state responses to COVID-19 continue to center on social distancing, quarantine and public health, we accept these frameworks as cynical half-truths. Although we recognize the dangers posed by the virus itself, we are also keenly aware of the catastrophic effects of viewing ourselves as a 'population in need of state intervention.'"