2020:
This is a chronology not invariably based on the date the information was published but sometimes based on the date  I received it.
It should be clear that I am not  in accord with the ideological aspects of the content of many of the articles I link to.
30/8/20:
29/8/20:
Apparently what galvanised them was that somebody opportunistically (and falsely) announced that "Trump is here, in Berlin!" "He is in a hermetically sealed room in the American Embassey!" or words to that effect. The presence of the Führer – the American Führer – any Führer – and they go mad and think they can seize power! 91% of the Germans polled about these people in Berlin were unsympathetic, but undoubtedly there's a massive problem here. However, it doesn't help to clarify things, to recognise what is valid amongst the crazy irrationality, by dismissing them all as loonies. See below.
It seems that the Right, mixing truth and fiction, are the prime recuperators of the misery of the bullshit being spewed out and clogging the brains and actions of the vast majority of people. There's a partial, crudely, stupidly and irrationally expressed, truth to the so-called libertarians of the right, just as there's a partial truth to those on the left who only focus on the obvious – lack of beds, lack of tests, let the old die, hospital privatisation, forcing people to work in unsanitary conditions. etc. One side is conspiratorialist (of which QAnon is one of the more insane examples), ignoring that Covid, however much its danger is exaggerated, is very real and not deliberately spread; the other complains that the state isn't offering a protection that it somehow should or could. Ideology invariably reduces complex reality to a simplistic understanding of events, and the Covid crisis has unleashed especially intensified expressions of this. But what's clear is that confusion and fear act like a dense fog to prevent people seeing, thinking and acting critically against the Big Brother Covid1984 state in any coherent manner. "… the resignation of people to a fate that is so far out of their control that the very existence of the planet is far from certain, hinging on the prudence and skill of inscrutable strategists. This in turn reinforces a more general resignation to the existing order, to the coexisting powers of the specialists who organize this fate…rigid logic… only responds to one aspect of the contradictory needs of the society of alienation, whose indissoluble project is to prevent people from living while it organizes their survival…If this system were to go to the point of bluntly proclaiming that it imposes such an empty and hopeless existence that the best solution for everyone would be to go hang themselves, it would still succeed in managing a healthy and profitable business by producing standardized ropes. But regardless of all its capitalist wealth, the concept of survival means suicide on the installment plan, a renunciation of life every day." – here
27/8/20:
Received – a "Democracy Watch" newsletter, which, including its ideological stance, has some "factual" takes on things with which I disagree significantly; however it provides some horrific, but useful, information (I've not included stuff that has no direct relation to the "pandemic"):
Saudi border guards killed dozens of Ethiopian refugees in April. But only now are details emerging.
As the pandemic struck in Yemen, Houthi groups forced thousands of Ethiopian migrants to the country's northern border, claiming the virus as justification. They killed dozens in the process.
As the survivors arrived at the border, Saudi guards killed dozens more. Others fled into the mountains, spending days without food or water. Hundreds were then allowed into Saudi Arabia, only to be detained in conditions that Human Rights Watch described as "appalling".
Around the world, the pandemic is being used to attack democracy, human rights and civil liberties – and, in some cases, human life itself. In this DemocracyWatch newsletter openDemocracy and SourceMaterial gather together cases from around the world…
25/8/20:
"At a video meeting of the Novel Coronavirus Epidemic Prevention and Control Command on the evening of March 6, newly stationed Hubei Provincial Party Standing Committee member and Wuhan Party Secretary Wang Zhonglin touted "gratitude education" for the people of Wuhan. At that time, the city had been under lockdown for 43 days and had seen 49,871 confirmed cases and 2,349 deaths.
We must undertake gratitude education throughout the city, so that the populace is grateful to the General Secretary and to the Communist Party, listens to the Party, follows the Party, and forms strong positive energy… The people of Wuhan are heroic people. They are also people who know how to be grateful….
Many in Wuhan were infuriated to hear that they were supposed to be "grateful" for the government's gross mismanagement of the outbreak, from suppressing warnings from doctors who identified the first cases to heavy-handed lockdowns, like the one in Hubei that effectively quarantined over 50 million people:
What can I say? I'm grateful I haven't been killed, I guess… Thank you, Master, for your extraordinary kindness.. Grateful, I'm not so sure, but I do wish the best for eight generations of your ancestors… even the destruction is a blessing"
"Internet users complained they had been chained to buildings when they attempted to leave their homes. One said they had been kept in a quarantine centre for two months and had been required to take the medicine Lianhua Qingwen, an herbal remedy China has been promoting as a treatment for Covid-19. A relative of one family in Urumqi told the Guardian their family had been given the medicine every day but was not forced to drink it. Videos posted online by internet users purported to show residents screaming from their apartment windows in frustration. The video could not be verified but a notice posted online from one residential compound warned that anyone who participated in the "roaring" activity on 23 August had committed an "illegal act". "Residents should strengthen their sense of social responsibility to prevent them from being used by those with evil intentions and lead to wrong guidance of public opinion," it said. Other posts said residents were warned that everything from social credit rating to their children's school admissions could be affected."
See this about Lianhua Qingwen
23/8/20:
22/8/20:
Note use of words like 'resistance' and 'obstruction' in the section on the heaviest fines. Andalucia is ruled by the governing parties – Socialist Workers Party and Podemos. A friend told me that she knew an old guy who said that life had been less suffocating under Franco.
18/8/20:
Riot cops imposing the fines! Ve haf vays of making you healthy! If you want to wear a mask that's sufficient protection if you feel you need it (apparently, though, it has to be a good one that clips above the nose so as to prevent small specks of gob possibly infecting the wearer). But do you really get any extra protection forcing others to wear it? If masks are efficient then surely your own mask is sufficient. Masks make you breathe your own bacteria and carbon dioxide. The state has cut 70,000 public hospital beds in the last 15 years under Chirac, Sarkozy, Hollande and Macron. The tests are not at all reliable (recently I heard of 3 nursing home staff being tested positive; 2 days later they were found to be negative). They had virtually no masks available during lockdown (even most hospital staff had to provide their own). Masks make communication – even over the most functional things – more difficult -= often you have to shout to be heard; and they make everyone more irritable and pushed inside their own irritated heads. Mind you they do give every obedient and normally silent Good Citizen the chance to talk to strangers – "Put your mask on properly! – Keep your distance! – Calm down!". Meanwhile, the state does everything to suppress the application of the precise recipe and dosage of the mix of hydroxychloraquine and the antibiotic azithromycine that Dr.Raoult has used with great success (him and his team have cured 99.55% of the patients tested positive for the virus, whereas other hospitals in Marseille have had 6 times as many deaths proportionate to those tested positive – ie 0.45% mortality for Raoult's hospital as against 2.7% for other hospitals there – see this). Countries like Senegal that use his precise recipe – unlike Brazil – have also had great success with it. But there's plenty of money for the filth, just as there'll be for the pharmaceutical industry. Now there's a surprise! Which is not to say that some of Raoult's statements are dubious (for instance, he says it's about as bad as the flu – which may be true for the South of France, but not France as a whole unless you compare with the high figure for 1969-70, which had more fatalities than Covid and in a far shorter time span).
The South of France has some of the lowest mortality rates for the virus in Europe. In Occitanie, where I live, officially there've been 518 deaths from it. In 2016 there were (officially) 2300 deaths from flu in Occitanie. Not, of course, the same everywhere. Previous winter flus (apart from '69-'70) have not been as high as Covid, perhaps because of the widespread use of vaccines for flu, though vaccines are not invariably advisable (or, for that matter, to be dogmatically opposed).
17/8/20: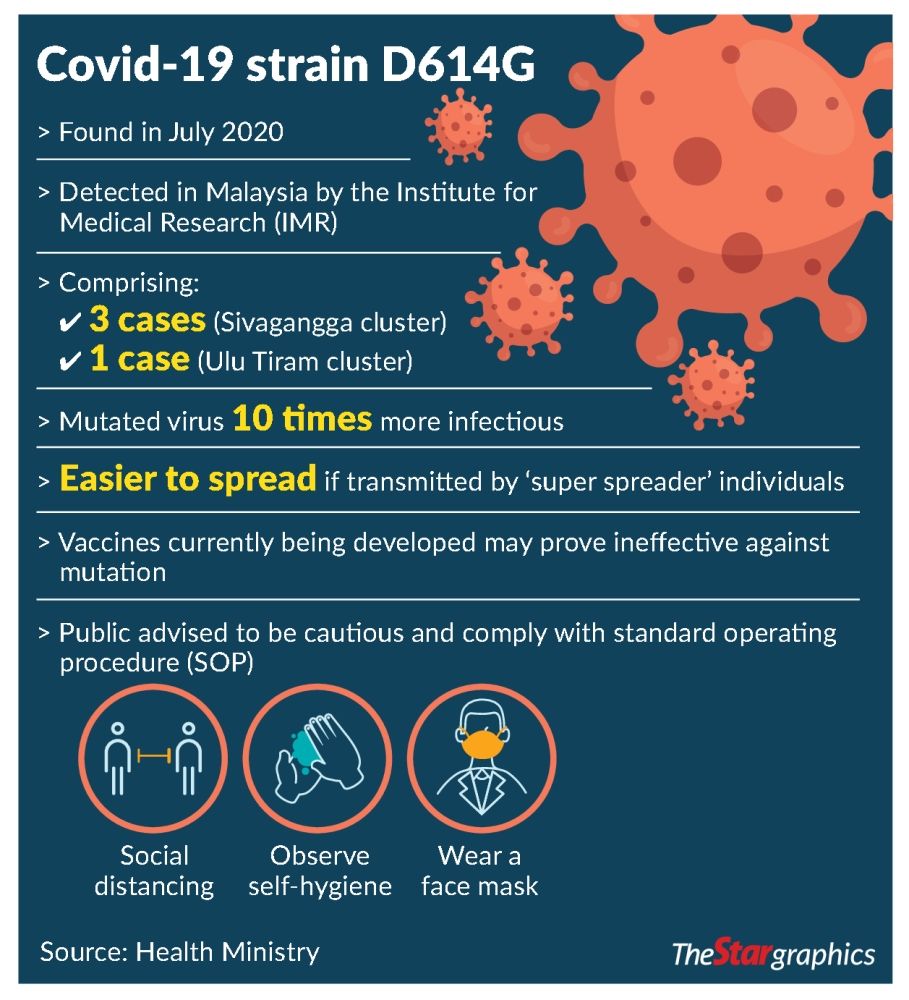 16/8/20:
Report from Brussels on masks:
Here in Brussels it's mandatory to wear masks in all public spaces and private spaces for public use (stores etc.), outside or inside, but many people ignore it when they are in their own neighborhood or where there's no police etc. But it depends on the neighborhood: in more white/European neighborhoods people are more obedient. In any case, I have the feeling that many people here agree that the mask thing is a kind of masquerade to cover for the authorities and experts' lack of real knowledge or proper handling of the situation, at least that what I heard in several "random" street interviews they put on the news, and from what I hear of random conversations of people in supermarkets and the streets etc.
But I think the enforcement here, at least where I hang-around, is less severe than in France. Having said that, this is what happened in a popular neighborhood last weekend:
"Yesterday evening, around 1am Mandy, Inaa and I suffered police violence in the Parvis de St Gilles. We were leaving Verschueren (a bar) when a guy gave us his thoughts about our outfits, some sexist remarks… So Mandy put this sucker in his place and told him it was not right. At that moment, a police car passing by asked us to put on our masks. We tell them that some guys are pissing us off on the streets and that they could come and help us rather than deal with the masks. From there they get out of the car (all dressed in civilian clothes), briefly tell the guy to stop and then ask for our ID cards. Mandy barely has time to take her ID out when she gets caught in the throat and pinned against a wall by the policewoman (the commissioner of the Parvis Saint-Gilles police station) who has repeatedly punched her in the face. Ina and I then try to calm things down, shocked by the police violence towards Mandy but the police officers are just as violent towards us. They pull us, push us, they continue to hold Mandy by the neck (who tries to defend herself as best she can with 6 cops around her busy assaulting her). So she was held by her arm and shoulder to immobilize her and shouted several times "I'm in pain!" but the policeman did not let go, Mandy noticed an injury and suffered a contusion on her left shoulder. I then saw a phone on the ground so I picked it up so it wouldn't get trampled by everyone and held it up in the air asking who it belonged to, someone then took it from my hands (the police later accused her of stealing their phone). That's when they decided to take Mandy to the police station. At the same time the commissioner accuses me of stealing her phone, she begins to grab hold of my clothes and decides to take me to the police station as well. We were held for several hours at the police station where we were questioned by several police officers as well as the commissioner who spoke impassively to us.
Commissioner: "At the same time, with outfits like that, we shouldn't be surprised. There are areas where you can't dress like that if you don't want to be noticed." High class, Madam Commissioner!
While we were being interrogated at the police station, Ina, who was waiting for us outside, was sitting trying to calm herself down when suddenly 3 police cars arrived to pin her to the ground and handcuff her. They threw her like a trash can in the car to take her to the Anderlecht barracks. She was placed in a cell with fighting men.
After a while at the police station as she writhed in pain, the police finally took her to the hospital. The diagnosis revealed that her wrist was broken as well as her elbow.
Here are also some comments that were made by a police officer while she was at the police station: "the monkeys stay in a cage, I'm going home".
This is what we experienced during the night from Saturday to Sunday August 16, 2020 because a guy assaulted us in the street and we wanted to ask the police for help…
This is what happens when 3 young girls are assaulted in the street, they ask for help from the police but end up at the police station and are mistreated and hit by the police…"
Two other young men who were trying to film the scene were also attacked: the first was seized and his phone thrown to the ground, the second was chased home and then brought back to the police station where a police officer crushed his private parts in order to force him to delete the video, he was not released until the morning.
***
–
Indymedia report
Les violences policières étaient l'œuvre d'UNEUS, une brigade crée en 2012 par le Bourgmestre socialiste Charles Piqué. Cette brigade, aux méthodes ultra-répressives, racistes et sexistes, est un acteur majeur de la criminalisation des classes populaires du bas de Saint-Gilles. Elle compte à son actifs de nombreuses faits de violences, d'agressions et harcèlements.
Translation:
Between 100 and 200 people, mainly women, demonstrated early Saturday evening in Saint-Gilles, in the Brussels Region. They were protesting against alleged police violence against three young women. They sought help from the officers, after being sexually intimidated by a man. But an altercation between the police and the young women ensued. Finally, they were arrested and fined.
The demonstrators chanted slogans such as "hysterical and scantily clad", "dress like a cowboy", "my body, my choice and shut up", "the virus is Uneus" or once again "police everywhere, justice nowhere ".
The demonstrators demand the closure of Uneus, the local police service of the Brussels-Midi police zone (Anderlecht, Saint-Gilles, Forest).
The demonstrators went to the police station and the town hall of Saint-Gilles. The organizers had asked the demonstrators to dress in light clothes.
After the incident with the police, the three women were taken to the police station where they were held for some time. According to them, a commissioner had told them not to be surprised by the sexist comments being so "scantily dressed". According to the young women, the police first asked them to wear their masks and show their ID cards, as they pleaded for help. After that, the tone rose. Police said the young women were drunk and caused a stir.
5/8/20:
"Globally, the world's most authoritarian governments, in Venezuela and Nicaragua, Egypt, China and elsewhere, have treated the pandemic…as cover to broaden and intensify their efforts to clamp down on dissent and thwart the free spread of information — and not just about the pandemic…"