In countries where nationwide movements hardly exist,  people looking for optimistic events that point to something significantly opposed to this shit world seem to take heart from developments in France. In listing events below I may tend, by default, to contribute to such an unwarranted optimism, when in reality there's a lot of dangerous nationalist, and other, sentiments which should not be minimised.  Contrary to assumptions which are far too prevalent, the movements in France from 2016 to the present day are very far from having a clear opposition to the world of hierarchy. A new class of rulers — whose members will be recruited, under the cover of current assaults, from all the present spheres of social life (from among the most extremist "anti-authoritarians", from amongst the ultra-right as well as from sections of the current ruling classes) — would certainly have better reasons for optimism than the amorphous minority of revolutionaries around France who try to genuinely live out an anti-hierarchical perspective. There exists no serious public opposition to the mish mash which is confusedly developing before our eyes and which aims, whether peacefully or violently, at nothing more than reforming a few social irrationalities that have become too glaring. As for a genuine struggle to reverse perspective and base a movement on individual desires and needs, it is only just on the horizon of present conflicts. However, such pessimism of the intellect only leads  to pessimism of the will if the miserable absence of class consciousness isn't confronted directly and actively rather than left to internet sites or conversations amongst small groups.
30/8/19:
List of unhappy moments for the cops

29/8/19:
France, Nantes: solidarity shown with Exarcheia in attack on Greek consulate
24/8/19:
France, Bayonne: G7 clashes (video)Cost of G7 conference: 36.4 million euros. Amount offered by G7 to fight Amazon forest fires: a bit over 20 million euros. The G7 fiddles everyone whilst the Amazon burns. They sit around wagging their fingers at Bolsonaro, a man far more destructive of humanity than a Gadaafi or a Saddam Hussein or an Osama Bin Laden. But being democratically elected, he won't be facing a peace crimes tribunal in Nuremburg or elsewhere, because if they put him on trial they'd also have to put themselves on trial. Because France – and other countries – are burning forests on almost  as grand a scale as Bolsonaro in Africa.
3/8/19:
France, Nantes: clashes over manslaughter of young man by cops
See entries for 29/7/ and 27/7 here
1/8/19:
France, Oise: fire attack on mayor's house; 6 vehicles & 2 empty buildings torched
29/7/19:
France, Nantes: body of Steve, murdered by cops, found in river See 27/7/19 below for context of this. "Sadness, anger, and bitterness," this is how Steve's friends summarise their feelings on Tuesday night, as they gather at the foot of the huge yellow crane on a wharf…. where the body of the young man was found Monday afternoon. It'd been 38 days since they'd waited for news of Steve, that they'd moved heaven, earth and social networks by asking this nagging question "Where is Steve?" …."When the IGPN [General Inspection of the National Police – in part, the state's organisation that pretends to police the police – ie inspects cops who have maybe broken too obviously the law of the rulers they protect; a bit like the UK's Independent Police Complaints Commission, though without the pretense of independence] says that there is no connection between the police intervention and the death of Steve, it is not possible, they are really not ashamed… It could have been my son…".  In the afternoon, several members of the group who'd been  mobilized since the beginning to shed light on his disappearance put a black armband on the statues and poured blood-red dye into the water of the fountain of Place Royale. "This fountain symbolizes the city, it is the allegory of the Loire and its tributaries. This is our way of saying that a crime was committed in the Loire", explains Quentin, who took part in the action…"Seeing this blood in the fountain, it upsets me completely", sighs Marie-Anne, a 65 year old from Nantes. "Here is a happy place where the whole city meets and these black armbands and blood red water bring us back to a terrible reality. We cannot remain indifferent…." Demos planned in some towns and cities on Wednesady 31st July, though main demos are planned for Saturday 3rd August. See this.

27/7/19:
France, Perpignan: local offices of governing party trashed and torched on yellow vest demo (videos) This action was directly linked to the "disappearance"  of a young man  forced by the cops to jump in the river in Nantes (hundreds of miles from Perpignan) during the festival of music, the night of June 21st – 22nd. (Who dares continue repeating, as they dogmatically select only those facts and interpretations that rigidly confirm such a take on this mish-mash of a movement, that the yellow vests have only intensified reactionary attitudes?). Since his body has never been recovered, it's classified as a disappearance, but obviously he's dead. Apparently neighbours complained about the loud music, the cops arrived telling them to turn it down, they didn't turn it down enough (or weren't given time to), the cops started beating and using their usual weaponry, the group – 15 or so in all – jumped into the river to try to escape, and all but the one have been accounted for. See this.
20/7/19:
France, Montpellier: more yellow vest clashes as at least 700 demonstrate in sweltering heat (video) According  to a friend, the cops severely cracked the head of a 71-year-old.
15/7/19:
France, Essonne: police station attacked following Algerian football semi-finals qualification win – car and bin burning in 7 other areas "…the police station of Ulis was targeted by rioters which had already happened during the previous night. About 50 people then attacked the national police and municipal police by throwing Molotov cocktails, heavy-duty fireworks and stones. Four police cars were badly damaged. The police made five arrests at Ris-Orangis after being stoned. At Tarterêts, in Corbeil-Essonnes, the police were attacked by 50 to 80 people throwing breezeblocks and glass bottles. The same scenes of violence in the district of Vieillet in Quincy-sous-Sénart. At Chilly-Mazarin, four rioters were arrested after firing heavy-duty fireworks…Several hundred supporters also found themselves around midnight in the street to celebrate the victory of the Algerian football team. Cars and two-wheelers blocked the traffic on the N7 at the crossing of Athis-Mons or in the city center of Corbeil-Essonnes where clashes also took place in the district of Tarterêts. …For a week, violence had spread to districts of the department. During the night from Friday to Saturday, two police officers were slightly wounded by fireworks in the Grigny-2 district of Grigny. On the night from Saturday to Sunday, twenty-four cars were burned throughout the Essonne. Another worrying event was the "abnormal sale" of hydrochloric acid reported Saturday by several DIY stores that saw their stocks disappear in one day. This corrosive liquid can be used to make homemade bombs."

14/7/19:
France, Paris: Bastille not stormed "French riot police fired teargas to disperse masked protesters from the Champs Élysées after the annual Bastille Day military parade ended in Paris on Sunday. A few dozen men — some masked and dressed in black — briefly tried to block roads near the Arc de Triomphe by dragging metal security barriers and setting fire to bins….The men involved were not wearing the signature yellow vests of the anti-government gilets jaunes protests of the past eight months….Earlier on Sunday morning, before the traditional annual military parade, some 152 people – including yellow vest protesters – were arrested as they tried to stage a separate demonstration….No one with a yellow vest had been allowed past police barriers to watch the parade. A few had slipped into the crowd and instead inflated yellow balloons. Some had booed and jeered the French president Emmanuel Macron as he travelled down the Champs Élysées in an open-topped military vehicle." …  Seine-St.-Denis: police station attacked with heavy duty fireworks by about 30 youths Short video here…clashes with cops in 6 towns follwing Algeria's win the semi-final wqualifications for the Africa Cup of Nations
12/7/19:
France, Paris: brutal state attack on undocumented "black vests" being evicted from brief occupation of Pantheon (includes video)…Another video here
29/6/19:
France, Lille: yellow vest clashes…Rennes: the same

28/6/19:
France, Eure: police station attacked during the night by 30 hooded youths
22/6/19:
France: clashes on yellow vest demos in 4 towns
15/6/19:
France, Toulouse: further yellow vest clashes (videos)… Report on use of anti-riot weapons by cops
27/5/19:
France,Alpes de Haute-Provence: mayor's car torched…Guadeloupe: admins of primary school and middle school torched
8/6/19:
France: yellow vest clashes in Dijon and Montpellier
6/6/19:
France, Isère: rooftop CCTV camera torched
4/6/19:
France, Oise: cops stoned by youths in drug-selling crackdown…Toulouse: bank windows & Lidl windows smashed, tagged with GJ (i.e. yellow vests)…Haute-Vienne: signal control box for railway line supplying nuclear material for nuclear power plant torched
31/5/19:
France, Hauts-de-France: clashes as bins burn, etc. during yellow vest demo
28/5/19:
France, Lyon: cops stoned, forced to abandon their car as 30 youths smash it up
27/5/19:
France,Alpes de Haute-Provence: mayor's car torched…Guadeloupe: admins of primary school and middle school torched
25/5/19:
France: yellow vest clashes in Paris and Amiens…and in Lyon… & Toulouse…report in French & photos from Amiens
19/5/19:
France, Paris: about 500 'Black vests' occupy part of Charles de Gaulle airport to demand documents for everybody ""France does not belong to the French! Everyone has a right to be here!" one of the demonstrators shouted into a loudspeaker….The protesters called for 'papers for all,' a meeting with Philippe to discuss asylum policy, and a meeting with the leaders of Air France to demand they stop "any financial, material, logistical or political participation in deportations."
12/5/19:
France, Val-d'Oise: molotovs thrown at cops after they're ambushed; cop van torched "Police officers who were on night patrol on rue Malcolm X, Goussainville…were blocked by a car obstructing the street and whose occupants fled on their arrival. The police who had left their vehicle were then attacked by about twenty individuals who threw stones and three Molotov cocktails at them. The officials managed to escape and call for reinforcements without serious injuries, according to the newspaper. An investigation for "attempted murder of a person holding public authority" was opened."
11/5/19:
France: yet more clashes in 5 towns on repetitious yellow vest demos More here in English…Tours: a dozen cars torched during riot in popular area
10/5/19:
France, Rennes: riot in migrant detention centre "A dozen people held in the detention center of Saint-Jacques-de-la-Lande, near Rennes, rebelled in the night of Thursday, May 9 to Friday, May 10, when the police entered to seek a foreigner to be returned to his country. Premises are unusable and the capacity is decreased from 40 to 25….About ten men, detained because they were in an irregular situation in France, took mattresses and clothes out of two buildings. They lit the fire with toilet paper. Some rioters managed to climb on the roof of one of the buildings to express their anger….The police…managed to extinguish the fires, which burned the two buildings. …Both rooms were seriously degraded by thick smoke, caused by fire to the mattresses. They have been closed and are currently unusable. Reinforcements were needed to restrain rioters who did not want to get off the roof. …The volunteers who help the detainees were not surprised by this renewed tension in Saint-Jacques-de-la-Lande. The legal retention period has been increased from 45 days to 90 days. …"There have never been more riots in the CRA in France than in recent months," said an observer who works for undocumented foreigners. The police have a hard time restoring calm and a spark can easily start a fire." "
8/5/19:
France, Toulon: clashes between "casseurs" and cops Interesting to see, in a town dominated by its military presence and noted for being right-wing, a hooded yellow vest carrying a a placard saying "Get rid of the political system!". A friend told me that on a previous yellow vest demo there, where she was wearing black with a little hood (though not in fact part of any black block), a man turned to her to say "Here we're white block not black block".  Despite its National Front reputation, there are clearly signs that not everybody is a nationalist.

4/5/19:
France: yellow vest clashes  in 3 towns
1/5/19:
France, Paris: head of sell-out CGT union attacked by black bloc  See "The CGT – sheepdogs in wolves' clothing" for a critique of this racket…State and media resort to the Big Lie…eyewitness account…Besançon: yellow vests try to break into police station…
27/4/19:
France, Strasbourg: yellow vests attack EU headquarters "Smoke canisters were hurled about outside the EU headquarters, with demonstrators holding placards and flags that warned eurocrats not to "forget 2005", a year that saw three weeks of violent riots that included assaults and the burning of cars and public buildings."
20/4/19:
France, Paris: further yellow vest protests "Marching from outside the economy ministry, protesters calmly carried French flags with slogans against Macron written on their yellow vests, such as: "Macron, you take from the poor to give to the rich." Some carried banners slamming the "hypocrisy" of wealthy billionaires pledging a total of more than €1bn (£865m) to rebuild Notre Dame Cathedral, saying business leaders had done nothing to address low salaries and the plight of people who couldn't make ends meet. "Humans first, €1bn for the gilets jaunes," read one banner."Millions for Notre Dame, what about for us, the poor?" read a sign worn by a demonstrator. "Everything for Notre Dame, nothing for Les Misérables," read another sign that evoked Victor Hugo's novel."…Toulouse: and more clashes"A little after 7pm, the prefecture of Haute-Garonne counted two wounded "in relative urgency". Seventeen people were also arrested, in particular for throwing projectiles, violence against people in charge of public authority or outrages…. Without a defined route, the demonstrators circulated several hours in the streets of the center of Toulouse, avoiding the Capitol Square, which was prohibited from 10am to 9pm by a prefectural decree. "I'm scared but it's not going to stop me from coming," says Claudine Sarradet. … "We get millions for stones, but nothing for people, it makes me very angry," says Sarradet in reference to donations, mostly private, for the reconstruction of Notre-Dame. "Notre Dame v  Notre Drame" [Notre Dame v. Our Drama] or "Rehouse Quasimodo and the homeless with him", could be read on posters posted in town by the demonstrators. The tension rose in the late afternoon, shortly before 5pm, near the War Memorial. Protesters clashed with security forces who advanced to block them, firing tear gas and stun grenades."
17/4/19:
France: report showing that 875 churches were vandalised in 2018   See also this
15/4/19:
France, Paris: conflagration of sickening hypocritical bullshit erupts "Thousands gathered at the scene on Île de la Cité, and sympathy-scenes around the world, to gasp, to gape, to weep, to mourn, and to pray that the rocks upon which this church was built– ignorance, superstition, slavery, degradation of women, child abuse, and landed estates– might be saved from the fire…."
Spot the difference: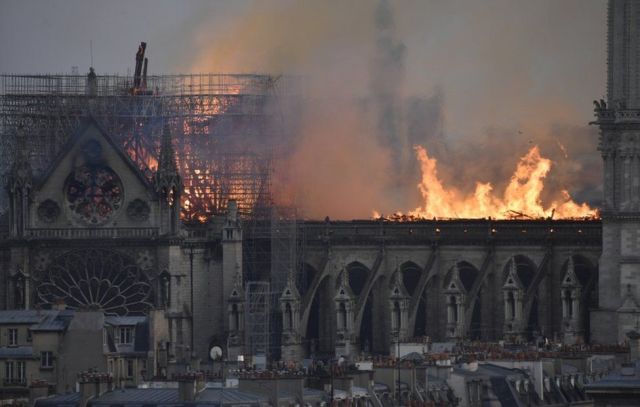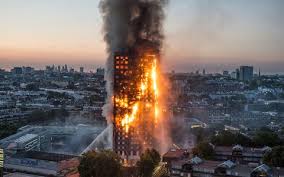 Notre Dame, Paris, 2019                                                              Grenfell Tower, London, 2017

  On top of this outpouring of sickening crap indicative of the contradictions we are all forced to endure, the reification that has colonised people's heads so much that things are sacred, human lives profane, it's worth pointing out this bit of hypocrisy: about 3 weeks before this fire, Macron held a banquet in Nice for Xi Jinping, China's increasingly totalitarian President, the man who has presided over the deliberate destruction of hundreds of mosques, including one, like Notre Dame, from the 13th century.

14/4/19:
France, Loire-Atlantique: arson attack on army recruitment car

13/4/19:
France: yellow vest clashes in 5 towns…Lyon: 6 people try to escape detention centre – 3 of them succeed; others riot after screws do virtually nothing to stop a detainee killing herself
6/4/19:
France: yellow vest clashes in 9 towns…Montpellier: major motorway blockaded on both side by yellow vests for an hour
31/3/19:
France, Val-de-Marne: 80 prisoners refuse to return to their cells, protesting against lousy hygene conditions…Dijon: 5 molotovs thrown at prefecture
30/3/19:
France: yellow vest clashes in 12 towns
28/3/19:
France: MPs propose withdrawal of social security benefits for "casseurs" …Val-de-Marne: a critique of culture? – cultural centre torched by stolen car set on fire, a day after cops were stoned by locals
23/3/19:
France: clashes in 13 towns on yellow vest demos… Montpellier: yellow vest clashes as 4,500 demonstrate  The cops used a new type of teargas this day – far stronger than before. One person I know was totally blinded and debilitated for 5 minutes because of this (and she hadn't been sprayed directly in the face). Lots of stuff was smashed, as usual. And also as usual, an eclectic mix. Hundreds of people on the demo often shouted anti-capitalist slogans, but, as far as I could see, they didn't confront those people wearing a black t-shirt, with the words "Strength and Honour" and a skull in yellow, one waving a flag with the same logo – indicative of a military/fascistic mentality. The dominant tendency, though 'anti-capitalist', was "though we may disagree with lots of different ideas expressed here, we're united for the moment around this issue" – an excuse to avoid arguing or confronting people with very nasty ideas, and, I assume, a practice to match. Though we're living through a very very different epoch, I'm reminded of aspects of Weimar Germany, when – in the 20s and early 30s – "Communists" and Nazis often fought the cops side-by-side. We can see where the attitude "Though we may disagree with lots of different ideas expressed here, we're united for the moment around this issue" led to. This is certainly not to take a resigned and depressing  abstentionist attitude towards this movement, which is merely a way of remaining an intellectual spectator; there are definitely aspects which are worth supporting and encouraging, but avoiding challenging the elements extremely dangerous to a libertarian perspective only encourages our enemies, whose future is significantly more hopeful for them than it is for a libertarian revolution. However, there were some tags which, though not at all imaginative, included "Down with the state, the cops and the fascists" amongst others. …Nice: Xi Jinping on fire  A fire – almost certainly arson – of a dozen or so cars in a car park under the hotel where Xi Jinping was staying in Nice on Saturday 23rd. Not sure that it was directly under the hotel but certainly very close. This was shortly after a yellow vest woman, amongst about only 30 yellow vests who'd decided to demonstrate despite the ban on demos there on the eve of Macron's visit with XJ, fell and cracked her skull following a crazy charge (against 30 unarmed peaceful demonstrators) by riot cops (she's now in a coma). No-one's talking about the fire as an attack on XJ (in fact, the fire's hardly been talked about at all) but it seems like quite a coincidence. 

16/3/19:
France: yellow vest clashes in 7 cities Video of Paris here and here  Report in English here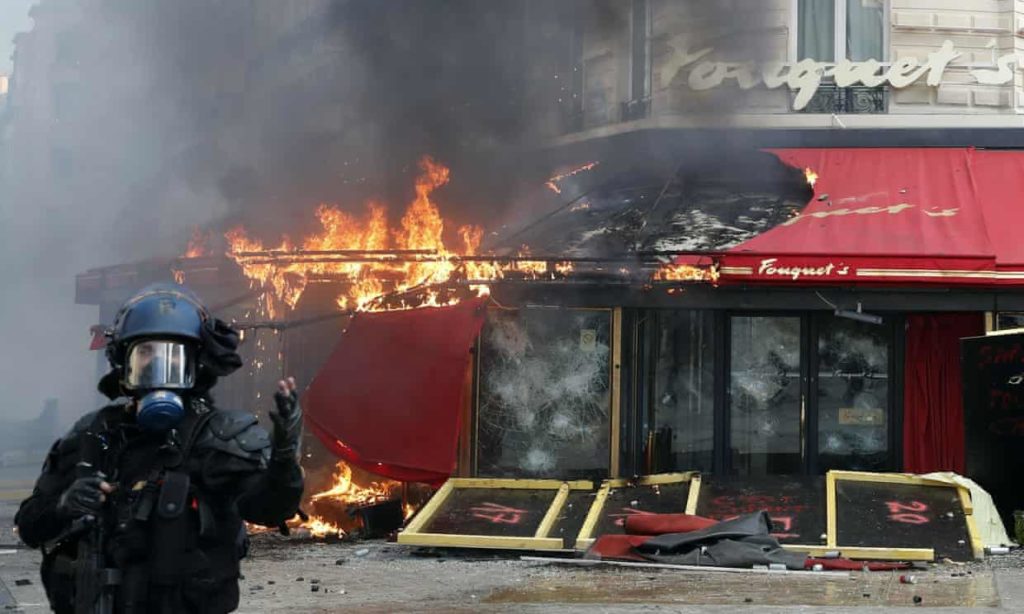 Restaurant for the rich overcooked, Paris
11/3/19:
France, Grenoble: another night of fire More here "At 10pm, police officers in the Mistral district of Grenoble were targeted by several people throwing Molotov cocktails…Several cars were deliberately set on fire…Projectiles were thrown from the roofs onto the police. No one was hurt. In total, five vehicles went up in smoke and no arrests were made". See entries for 6th, 5th, 4th, 3rd & 2nd this month

10/3/19:
France, Grenoble: report on last 3 nights of events "… while the Yellow Vests were passing through the Mistral district shaken by riots for a week after the deaths of two young people, Fatih and Adam, pursued by the cops, the premises of an agricultural nursery, 'Artis La Pousada', located on rue Anatole-France, suddenly caught fire. According to firefighters and cops who intervened around 2:20 pm, the intentional nature seems obvious since three  areas where the fire  started were noted on the first floor of this building housing corporate offices. "The flames then spread into the false ceiling of the building, destroying part of the premises. At the moment the fire broke out, the neighborhood was crossed by a procession of "yellow vests"…Very soon after the first smoke escaped from the building, the CRS stood in front of the premises to secure the intervention of the firefighters. Their oppressive presence immediately revived the conflict in the Mistral, with multiple bin burnings on the main artery running through the neighborhood,  stones thrown in response to  tear gas grenades… On Sunday morning, the riot police were still guarding the building out of fear of a new arson. This is the second fire in 36 hours against this set of offices that had already been targeted on the night of Thursday 7 to Friday 8 March in clashes between young people and police. The flames had time to devastate the entire ground floor of the structure, putting some 100 people out of work….On the evening of Sunday, March 10, Lionel Beffre, prefect of Isère, went to the Mistral district to support his cops mobilized to (try to) restore order since Saturday, March 2. "But as the representative of the State arrived on Rhine-Danube Avenue,  unrest resumed in the area, a group of young people attacking a car. Police and CRS had to intervene and were targeted by projectiles ". He recalled that since the beginning of the riots, 11 people have been arrested."… Marseille: CCTV cameras wrecked, burning barricades, bank window smashed, insurance company ransacked during carnival at La Plaine and elsewhere

Above: tag put up opposite church in Marseille: "The only church that enlightens is one that burns"
Below: the Arc de Triomphe in Marseille was covered in graffiti. This one says "…that the walls fall and the borders burn"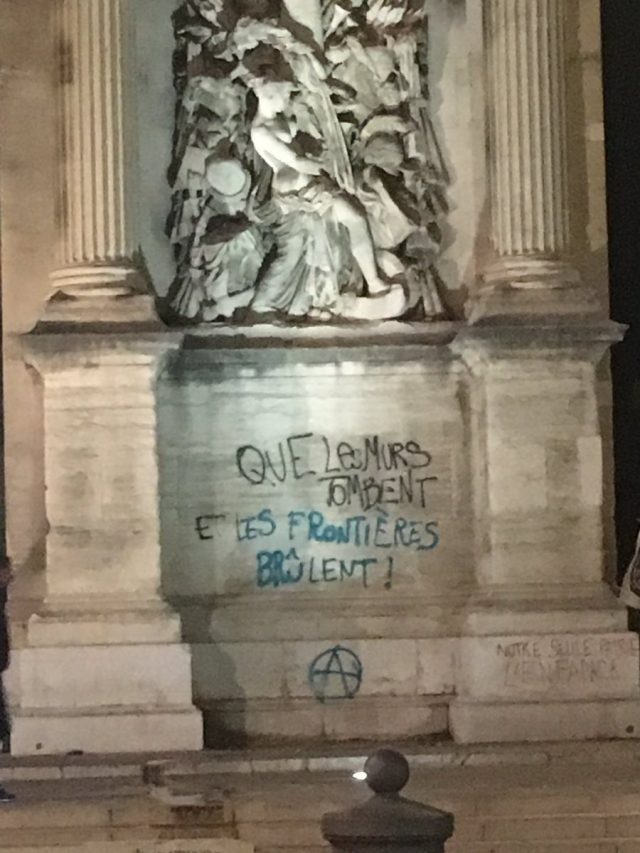 9/3/19:
France: clashes on yellow vest demos in 11 towns

6/3/19:
France, Grenoble: 5th night of riots "The Mistral district in Grenoble experienced a brief moment of peace Wednesday to pay tribute to the two young people killed by scooter trying to escape the police, before the violence resumed in the evening. The disturbances began around 9 pm when several cars were overturned and burned while stones and molotov cocktails were thrown from the roofs of buildings onto the police" …Maine-et-Loire: screws' cars burnt &/or damaged parked against prison wall

5/3/19:
France, Grenoble: only 18 cars burnt on 4th night of riots as state swamps area with cops and helicopter surveillance

4/3/19:
France, Grenoble: 3rd night of riots  Originally confined to the  Mistral area of the city (where the 2 youths came from) the riots have spread to 7 other areas of Grenoble.

 3/3/19:
France, Grenoble: molotovs thrown as youths riot following death of 2 teenagers in 'accident' during cop car chase  More here "Several fires broke out: garbage and car fires. A hundred young people faced the police. At around 1am, about 40 of them attacked a nearby CRS barracks, CRS 47, with projectiles and insults. They then burned two cars thirty meters from the gate and tried to climb it. A CRS policeman came out of the police station and pointed his assault rifle at them, while his colleague threw tear gas and called for reinforcements. The individuals left but continued to light garbage and car fires in the Mistral district until 5am. A police source says: "As far as I can remember, there has never been such an open attack on the CRS 47″…."It's true that the neighborhood is known to be tense, but we never had this level of intensity." – Alexander, a witness" This riot, in fact, started in the late evening of the 2nd March, continuing into the night of Sunday early morning. A second riot  began on 3rd March, Sunday evening: see here  "Youths set up barricades and threw petrol bombs at police and set fire to cars in the centre of the city. Tensions were high for a second night running on Sunday in the Mistral district of the city where the teenagers lived. Locals accused police of a blunder and one relative told an AFP reporter "you can write that the police were responsible for their deaths". Around 15 vehicles, including two construction vehicles, were torched while the ground floor of a council department building was destroyed by fire, local media report. "

2/3/19:
France: clashes in 8 towns on yellow vest demos
25/2/19:
France, Essonne: cops stoned and molotoved in ambush "The vehicle was blocked in an alley by vehicles parked on the taxiway. Police managed to maneuver and move forward, but the time lost allowed a group of young people to organize. There were ten to block the road, on foot, …They began to throw a rain of stones on the vehicle whose front window was broken by two impacts. …To escape, the police backed up, but were blocked by a parked car that they hit during their U-turn. A Molotov cocktail exploded right next to the patrol. …No attackers were arrested. Four policemen were very slightly affected by shards of glass. "This defiance of the state will continue until human resources are sufficient".
23/2/19:
France: yellow vest clashes in 17 towns  I wasn't in Montpellier this Saturday, but a friend told me that on the route of the march an enormous amount of ATMs, parking meters and especially CCTV cameras were wrecked. A breakaway group of about 50 'yellow vests' headed for the main shopping precinct of the city and before they got there the whole building was closed, to would-be shoppers and demonstrators alike.
22/2/19:

France, Paris: nearly a thousand, mainly adolescents influenced by Swedish 15-Year-old, march against climate change"Warm hearts, not the planet"…Led by a large number of police officers, the young demonstrators left the Place de l'Opéra, carrying placards "the future begins here", "Save the Earth, eat a lobbyist", "Water is coming" and chanting slogans "we are warmer than the climate" or "join us, do not look at us".…Last week for the first mobilization, there were about 200 high school students and students blocking traffic in front of the Ministry of Ecological Transition." Unfortunately there were also some politicians involved, like the mayor of Paris and an MEP.

16/2/19:
9/2/19:
France: yellow vest clashes in 16 towns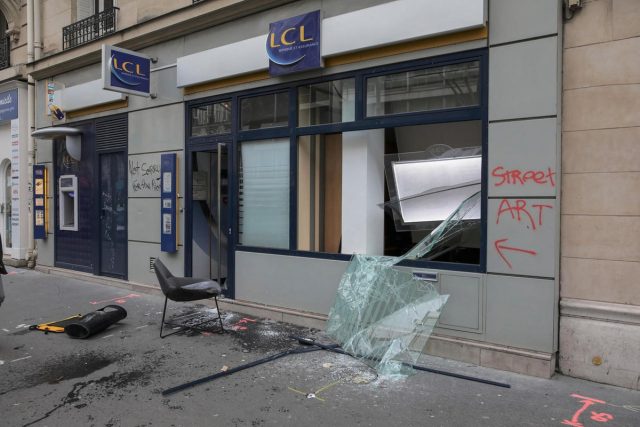 In Montpellier, this leaflet was distributed and it was generally well-received, though, ironically, those from the so-called anti-authoritarian milieu were the most critical. Those least addled by oppositional ideology seemed to like it, though it's hard to know whether this was politeness or that they hadn't had time or space to read it all or whether they genuinely found it interesting and pertinent.
There were some remarkable acrobatic-tactics – like 2 people climbing up to the 2nd floor on the outside of  2 buildings, without ropes or any other equipment,  to put up some banners. One was simply "Social ecological emergency –  Stop capitalism". The other was "Police – don't obey orders – obey your ideas!", to which lots of people clapped. An almost unbelievable naivety (a friend pointed out that a large percentage of cops vote for Le Pen, so that if they obeyed their "ideas" things would be even worse). I shouted out "But these shitheads have no ideas, otherwise they wouldn't be cops" but without any response.
The demo was largely peaceful until the cops in front of the prefecture responded to fireworks (not being thrown at them, but merely lit on the large traffic island in front of the large building) with teargas and teargas-laced water projected through large hosepipes.  As evening descended the cops fired more and more teargas until much of the centre of town was filled with it, the main square becoming a thick fog of the stuff. At one point, plain clothed cops from the BAC got teargassed by other cops who mistook them for black blockers. A few bins started to be torched, stones were thrown and at one time a strange firework that took a 5 meter length 2 meters high form right in front of the line of cops about 3 meters behind it.  I only had one second to appreciate this curious display before the cops started firing massive amounts of teargas. Running off, my eyes burning for a short while from the gas, I followed about 200 people, amongst whom were some wheeling a very large wheelie-bin with its contents on fire, which they took down a long flight of stairs down to the tramway where they left it to burn. The clashes continued into the night but I was knackered, after having walked round town for about 6 hours.
5/2/19:
France: several high schools blockaded as General Strike is called by unions, leftist parties and yellow vests… Paris: wildcat yellow vest demo teargassed  (includes video)…bank, currency exchange place and MacDonalds smashed Apparently (at least in other parts of the country, though probably also in Paris) the unions and their followers stuck to the officially designated routes, whereas many of the yellow vests insisted on wildcat demos going all over the place…Meanwhile the ruling class vote in extra cop powers against demonstrators
3/2/19:
France, Dunkirk: town hall torched – true Dunkirk spirit affirmed yet again
2/2/19:
France: 80,000 cops mobilised as yellow vest protests continue…clashes in 14 towns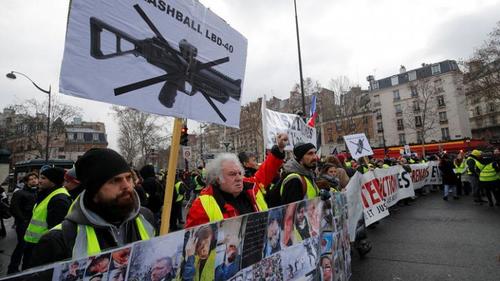 anti-cop brutality banner, with photos showing many of the permanent injuries inflicted over the last 11 weeks
26/1/19:
France: yellow vest clashes in 18 towns
25/1/19:
France, Var: supermarket petrol station completely destroyed in arson attack… increasing calls (by unions, Leftist politicians and sections of the 'yellow vests') for an indefinite General Strike beginning on February 5th

24/1/19:
France, Grenoble: not an act of God   Communiqué in English  here

23/1/19:
France, Val-de-Marne: 4 cop cars torched 

21/1/19:
France, Val-de-Marne: mayor's car torched   "This is the third time in a month that the mayor or his family has been put under such stress. The window of the car of the mayor's wife was broken a few weeks ago. Nothing had been stolen…. At the end of December, the offices of the political association of Franck Le Bohellec were broken into. Pallets and a fir tree were found in theroom on Sevin Street, suggesting that the intruders were preparing to start a fire."
19/1/19:
France: 'yellow vest' clashes in 21 towns  Please note that even if things get smashed up it doesn't automatically mean for the best of reasons; nowadays in France, there are even sections of the far right who call on people to smash things up. Equally, there's no reason to dogmatically dismiss everything that goes under the 'yellow vest' label as being automatically reactionary.

7/1/19:
France: the dictatorship of the marketplace takes its  mask off "Prime Minister Philippe said  the government would support a "new law punishing those who do not respect the requirement to declare [protests], those who take part in unauthorised demonstrations and those who arrive at demonstrations wearing face masks"….Known troublemakers would be banned from taking part in demonstrations, in the same way known football hooligans have been banned from stadiums. The onus would be on "the troublemakers, and not taxpayers, to pay for the damage caused" to businesses and property during the protests…."Those who question our institutions will not have the last word," Mr Philippe said."
6/1/19:
France, Val-de-Marne: yellow vests denounce xenophobic attitudes of Rungis "Encouraged by the hooting of motorists in solidarity, about sixty yellow vests gathered this Sunday in front of the town hall of Ivry. An open-air general meeting organized by the Yellow Vests of Val-de-Marne to record each ones' proposals. …"If I'm here, it's because people have to choose between eating and heating!" says a resident. And to denounce the attitude of some yellow vests around the country, shocked by the fact that on blockades (note: this was the case in Rungis) we let French trucks pass but not those of foreign drivers. The bosses put us in competition, but we must unite! " To get some idea of what's been happening in Rungis, see entry for 24/12/18. According to someone I know, this article does not "make precise the fact that the Ivry yellow vests, which are made on the same model as those of Montreuil, Saint-Denis, etc., in towns in the suburbs of Paris, whose mayor is Communist Party, are just active members of the Front de Gauche ["Left Front", a mixture of members of the French CP, ex-members of the New Anti-Capitalist Party and others], supported by the NPA. At the General Assembly of Yellow Vests in Ivry, January 6, people I know immediately raised the problem of housing immigrants, while the town hall promotes more and more gentrification, as elsewhere in the immediate suburbs of Paris . Answer: "It's not on the agenda of the first General Assembly" which "must remain apolitical"!"

5/1/18:
France, Paris: minister forced to leave ministry as courtyard gate is smashed open with a forklift truck and ministerial cars and windows of ministry are smashed by about 15 'yellow vests'  More here   "…protesters threw rocks at police and officers used a water cannon to disperse the crowd. Scooters and a car were burned along one of the capital's symbols of wealth and prestige, the Boulevard Saint-Germain. Protesters and police clashed on a pedestrian bridge linking the two banks of the Seine, a span heavily visited by tourists. Underscoring the seriousness of Saturday's protests, President Emmanuel Macron reacted sharply and quickly on Twitter. "Once again, the republic was attacked with extreme violence — its guardians, its representatives, its symbols". Should be pointed out that an attack on the ministry is not necessarily indicative of radicality, as in the past ministries have been attacked by the right. In this specific case, it's not clear who did it…clashes in 22 towns…More here in English…Montpellier: fires and clashes on 'yellow vest' march 
In fact this report minimises what happened. First of all, in the morning there was a small demo of about 200 to 300 that got teargassed repeatedly even though it was totally peaceful and even though they sang that wonderful dirge "The Marseillaise" (perhaps the cops misheard the refrain "Aux armes citoyens" – "To arms, citizens!" as "Aux larmes citoyens!"  – "To tears, citizens!"). At least 2 yellow vests had "Macron – we're not fucking you up the arse – sodomy is between friends" written on the back of their yellow vests. There were several people with home-made placards showing bad wounds from the cops' flashballs  from the week before, and today one guy got hit by a teargas canister which badly burnt part of his head (the canisters contain several teargas 'bombs' which are ejected by an explosion from the main canister). Then later, in the afternoon, the demo got larger with about 2000 people (always hard to tell how many, but at one stage it was quite large), and a couple of banks got their doors, windows and ATMs smashed up. At one point I shouted out near someone with a French flag, "Down with France!", and a guy from the anti-authoritarian milieu that I was with ran off. Clearly opposing authority for him didn't involve commitment to taking the slightest risk. I continued shouting "…Down with the UK, down with all nations! Down with borders!". On the plus side, nobody seemed  bothered; on the negative, no-one seemed interested.  That's part of the problem with this movement – very little interest in discussion or in critical ideas beyond opposition to unfair taxation. One woman shouted at me about how wrong it was to invest so much in foreign aid, and so little for the French. Unable to understand that so-called foreign aid helps the French bourgeoisie exploit other countries, she was too agitated to listen to my critical response.  Emotions run high but not backed up with independent thinking. Clearly potential fodder for political demagogy.
The main station got closed by the authorities, with passengers and staff locked inside. So some people on the demo managed to pull open the gates to the main part of the station just through 5 minutes forceful shaking, and the crowd went up to the glass doors, also locked, and started to smash them open. As soon as they did so, teargas was thrown from within the station to prevent people entering through the thick fog of gas. However, it seemed like the only people actually effected by this gas would have been staff and passengers locked inside the station. Then, just outside the back of the station 2 very large wheelie bins were set on fire before the CRS started to approach under a hail of missiles. A car  and some small bins were torched. For the next couple of hours the demo, constantly trying to get to the prefecture, was teargassed repeatedly. 
At one point, whilst talking to someone else,  Richard Greeman (see this  and this) came up to me. I'd met him about 16 years ago, but hadn't spoken with him much since then, apart from last April when I bumped into him at an occupation of part of the University, where he'd agreed with and later reproduced much of my text on the CGT. I said I really disagreed with his text, not only about the RIC (Rassemblement pour l'Initiative Citoyenne – a demand to have constant referendums on specific subjects, like happens in Switzerland, easy prey to the manipulations of various political rackets) but the danger of minimising the significant contradictions in this movement.  I elaborated with the other guy, whilst RG just stood there looking non-plussed and couldn't find a single word to say in response. An embarassing silence before he turned away and walked off.
My conversations with people were varied, but often I focused on the national flags that were around (mind you, not that many considering there were about 2000 people – perhaps 10 national flags and 2 or 3 regional ones). Some people said they were internationalists, others defended the use of the flag as somehow meaning "equality, liberty and fraternity". I made a critique of one guy carrying the tricouleur, saying it implied unity between bosses and those exploited, that Macron also waved the flag, that it implicitly excluded migrants, that the struggle was international. He didn't seem to be annoyed by this and said I had a point, seeming to consider it.  I don't know how much this was just politeness, or a genuine reflection on his part.  Someone walking with him certainly agreed with what I said.  It should be obvious that people who have never participated in a movement before hold stupid ideas that can sometimes break down with the influence of meeting people they'd never normally meet or reading things they'd never normally read. It should be obvious, but unfortunately there's a tendency to fix and categorise people as if this isn't a fluid situation.
I left at about 5pm, but I heard later that some rednecks in the evening round the prefecture started singing an anti-semitic song. Wonderful! 
PS I recommend this text for those wanting to understand French nationalism in its historical development, and how its universalism colonises people of all classes in submission to and identification with the nation state and the ideology of the national economy. However, it's written in translatese which sometimes reads like Google Translate.  Also it's a bit over-general and tends towards a rather formulaic attitude.
4/1/18:
France, Saône-et-Loire: clashes with cops as yellow vests try to blockade Amazon

1/1/19:
France, Strasbourg: cops attacked with projectiles, cars torched in 5 different parts of town…Paris: 277 vehicles torched in capital and surrounding counties; Minister of Interior, unusually, refuses to release figures of vehicles torched nationally on New Years Eve…Bouches-du-Rhone: tollgates in 2 areas object of arson attack once again  I passed (for free) through this twice over the last 2 weeks. It had some graffiti which at least shows that this cannot simplistically be described as a reactionary movement. There was an A in a circle, a tag saying "Here it's not like on the telly" and a 70 kph sign had been carefully re-painted with "68" on it instead (not that what's happening can in any way  be simplistically compared with '68, but '68 was obviously opposed by reactionaries). This movement is very confused and confusing, which is no surprise given the counter-revolution of the past decades, and in France particularly since 2006. There are few genuinely searching attempts to unravel this confusion, because it's far easier to resort to already well-developed attitudes pre-existing this movement, whether simplistically for it or simplistically against it or simplistically 'neutral'. Few people try to unravel attitudes which justify and minimise this confusion; few try to unravel how people tolerate the intolerable in this movement; and, on the other hand,  few try to explain why there are far too many good people who tend to dismiss the whole thing as simply "interclassist" and "reactionary". The desire to say it's all inevitably confused represses the attempt to try to clarify the contradictions. The desire to exaggerate what seems to be radical represses consciousness of the extent of fascist participation and elements of statist ideology (not at all exclusive to the right) amongst many 'yellow vests'. Whilst the desire to see everything in black and white, to see it all as simply an expression of the ultra-right, represses any connection to what does not fit this characterisation, represses consciousness of the nuances.  Such perspectives have partial truths contained within them, but hardly any of them usefully contribute to helping provoke something better. They are not attempts to help a movement move but freeze what is going on into fixed "positions", positions which once publicly adopted will search out anything that confirms them and occlude anything that contradicts them because proving  themselves 'right', and defending a theoretical role, takes priority over trying to influence or be influenced. These generalities will obviously have to be made more concrete.
31/12/18:
France, Alsace: clashes and fires  "13 bins burned…At least two cars were burned, and at least three were damaged by the fire spreading… a police car was smashed…Police officers were then hit with more projectiles, including stones and street furniture, particularly interior doors. Two other vehicles were damaged, but no police officers were injured…. police mobilized for the night…used about thirty teargas grenades, and resorted to  flashball…In the vicinity of the city of Bartholdi, around 4am the gendarmes had identified three bins burning"…Amiens: at least 10 cars and some bins torched…Bordeaux: access to major bridge blockaded by 'yellow vests' before being dispersed by water cannon
30/12/18:
France, Val-de-Marne: prisoner escapes under fire "Around 3.30pm, Sunday, December 30, 2018, a 28-year-old prisoner escaped from the Fresnes prison in the Val-de-Marne. He managed to climb the walls of the penitentiary center, despite being shot at by guards…the guards fired three times with their service weapons from the watchtower. But that was not enough to stop him. It's likely he would have hurt himself on the hand because of the barbed wire….He was in prison for burglary. According to our colleagues, he had already tried to escape while he was being tried in the court of Créteil, and was therefore subject to special surveillance. A search is still in progress to find him." …Charente Maritime: 10 cars torched

29/12/18:
France: 'yellow vest' clashes in 15 towns… Paris: a dozen or so cars torched outside offices of mainstream newspaper…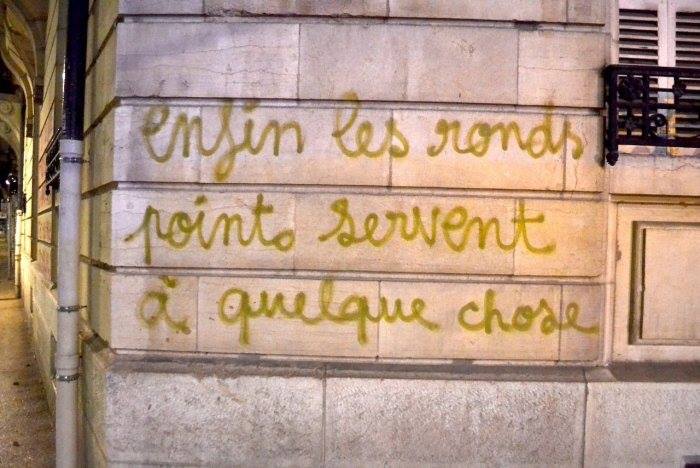 "At last roundabouts have some use"
Bordeaux: journalists chased out of square by 'yellow vests' More here… Rouen: 'yellow vests' clash with cops…Banque de France door torched (video)…Montpellier: railtrack blockaded…Nimes: demo outside main police station This is an over-simplified take on the movement (e.g. minimising any critique of flag-waving or the singing of the Marseillaise), but interesting.

28/12/18:
France, Vaucluse: TGV rail line sabotaged, the 2nd time in a week
25/12/18:
France, Indre-et-Loire: a day after the imposition of a curfew for adolescents, youths organise the burning of 15 cars
24/12/18:
France, Dordogne: town hall torched…Paris: 1st hand account of 'yellow vest' blockade (sent by email) – 
As you probably know, the Halles de Rungis site has for several weeks been subjected to filter blockades at the main access gate, the Thias Gate. Taking my courage in both hands, braving the wind and rain, I got up at 4 am, took the subway, then the bus, and after a depressing more than 1 hour trip to the industrial areas south of Paris,  I found myself facing  dozens of yellow vests that filter the entrance, just to take the temperature of the apparent "blockade"  myself.   
I already had some suspicions, given the interviews conducted, about the content and purpose of these brilliant "direct actions" (says "Paris Lutte Info"). But I admit, in all modesty, that the atmosphere  exceeded all my expectations. I was  faced with bands of vulgar nationalist nags, both sexes, one of whom was from the French West Indies and accepted because he "was French too": "We are not racist", proudly affirmed the leader of the group… They were there, in their words, "to save French peasants and traders" from the "unfair competition" "organized by the  Europe of bankers represented by Macron". After a few attempts at awkward approaches and some attempts to get me to wear the famous yellow uniform, which I refused with a lot of courtesy (for fear of maybe getting my face broken), I innocently asked the question: "Which bank is Macron the representative of?".   I was told by the leader, with strong nods from her acolytes: "Well, the Rothschild bank, of course." I  therefore focused on the eminently revolutionary nature of their opposition to finance capital, which, as is well known, has been in the hands of rabbis since time immemorial.   
To expand somewhat on the scope of this communication that had begun so well, I timidly evoked the role of   Macron's brilliant second-in-command, the so-called Philippe whose origins are not from the banks but from  nuclear power – in this case, Areva . To which the chief replied that she did not care and that besides she was a partisan of French nuclear power and hostile to all the "Parisian bohemian bourgeois ecologists who want to deprive us of electricity." A position which was so typically popular it was also shared by her groupies.   
I began to feel somewhat lonely and tried to reach a conclusion, before clearing off, about these interesting modes of "direct action" that "Paris Lutte Info"  had loudly proclaimed.  I was not disappointed: these remarkable saboteurs of "European trade" had first filtered exclusively foreign trucks for 30 minutes, and then very soon after, for the sake of justice probably, French trucks for 15 minutes and then foreign trucks for 45 minutes. They did not even realize that, because of the European agreement, French trucks can carry foreign goods and vice versa. In the final moment of my visit, their last exploit consisted of delaying for almost three hours one of the Spanish trucks, threatening the driver, who was transporting oysters, French molluscs in fact, from Oleron to Rungis. Which led the Rungis wholesaler to throw them in the bin. No comment. 
Merry Christmas !
23/12/18:
France, Vosges: clashes between cops and 'yellow vests' as the latter try to blockade toll gates
22/12/18:
France: 'yellow vest' clashes in 18 towns and cities…Toulouse "Garbage cans that blaze at the corner of boulevard de Strabourg and Jean-Jaurès alley but also rue Remusat, rue de Metz, rue du Langedoc … Shattered bus stops, billboards tagged, ATMs "exploded", a Caisse d'Epargne and a Crédit Agricole, in the devastated Carmel district, bars packing away their terrace furniture at top speed, shops forced to pull their shutters amidst torrents of tear gas throughout the city center… 48 hours before Christmas Eve, Toulouse sank into chaos yesterday between 4pm and 7pm. An outburst of violence that police and gendarmes tried to contain but they met again a lot of difficulties facing groups of mobile individuals, determined "to show Macron that nothing has been settled," warns a man… eyes reddened by gas….The watches were at 3:15 pm and  fireworks were flying in the sky accompanied by the applause of the yellow vests. The temperature very quickly hotted up. The fireworks no longer went into the sky but horizontally towards the police. The first salvos of tear gas fell on the heads of the demonstration where  those who were the most virulent, masked, hooded and ready for a conflict were gathered. The face-to-face lasted about fifteen minutes. The wind helped, sending the gas back to the police, the atmosphere taking a festive "red and black" color….tear gas fell from the sky en masse, causing a huge crowd movement and the real start of the mess and violence. The water cannon truck chased after the irreducible ones and the incidents multiplied. Often violent. Even acid had been thrown at the forces of order according to the prefecture. …"We will not give up. We have nothing. What can we lose? It is a shame the way we are treated", cried a young woman, supported by her companion." …. Paris video –

21/12/18:
France, Mulhouse: 13 'yellow vests' arrested as cops remove burning blockade of fuel system company…Haute-Garonne: horror shock as WWI Supreme Allied Commander loses his head, over 100 years too late
20/12/18:
France, Lot-et-Garonne: 9th 'yellow vest' death –  by large lorry; state blames 'yellow vests'…Loiret: Town Hall torched"The damage is mainly on the ground floor, the smoke has blackened the entrance and all the offices caught fire," said the mayor of the town who has been there since the middle of the night, warned by firefighters….Tires were placed against the front door and ignited part of the building."

19/12/18:
France, Alès: 2 cops hurt by 'anarcho-libertarian'  'yellow vests' during blockade of sub-prefecture
17/12/18:
France, Var: toll booths burned down …250 toll booth areas vandalised or destroyed during this 'yellow vest' movement   "The damage amounts to tens of millions of euros for the operator, not to mention the shortfall in toll payments. In some places, motorway tickets are no longer distributed and there are no more barriers at the exit".
15/12/18:
France, Paris: further 'yellow vest' clashes, though a lot down on previous Saturdays…state had been prepared to use knock-out chemical gas"…some of the 14 armoured police cars deployed at the weekend contained "a radical device" that was only to be used as "a last resort" against their own citizens… the "debilitating powder" has the same power as 200 tear gas grenades and can knock people out immediately. The weapon which is mounted on top of vehicles, has the ability to spread across an area the size of six football pitches in ten seconds."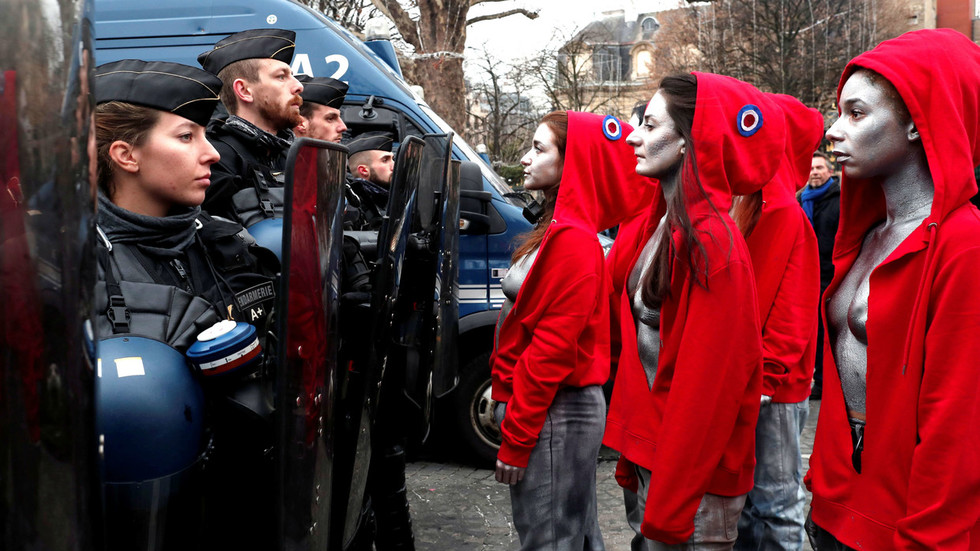 Strange femen-type 'event' – bare-breasted Mariannes, though apparently not femen (femen would not normally be seen wearing a French flag)
More clashes in Nantes…Lorraine…Lyon…Bordeaux…Perigueux…Toulouse: banks & shops attacked…Narbonne (tollgate torched)…Besancon…Dijon…St.Brieuc… Nancy & Lunéville…Beziers – tollgate torched
14/12/18:
France, Guadeloupe: high school students block roads, attack cops with stones, home-made 'bombs', burn bins…Report on high school clashes here over the last 3 days….report on strikes called by unions throughout France For a critique of the CGT union see this.
13/12/18:
France, La Reunion:  burning barricades and burning bins during clashes at high school, as movement on island expands…Guadeloupe (another French department, this time in the Caribbean): high school students clash with cops "Thursday's protest shut down schools and some roads across the island as students burned debris and threw rocks at police….The government also has temporarily banned businesses from selling gasoline to anyone seeking to fill jerry cans or other types of containers."…Essonne: high school students clash with cops

12/12/18:
France, La Reunion: headmaster hurt during clashes between high school students and cops
11/12/18:
France: 450 (out of 4000) high schools blockaded; 'disturbances' at 170 of them …details in French about 16 of the towns involved in these disturbances…Montpellier: 9 schools blockaded; lively wildcat demo involving about 350 meandering through the centre of town Some of the variety of homemade placards: "Power makes us mad – let's hospitalise Macron", "Macron, Macron – we're not fucking you up the arse – sodomy is between friends", "The state pisses on us, the media says it's raining", "French people, foreigners – same studies, same rights" (reference to a new law making foreign high school students pay money to go to school), "Shoot at children, steal from the poor, burn the planet", "Run Emmanuel – the sea is rising" (with a picture of the planet and a thermometer showing very high temperatures). And there was a massive banner referring to the kids in Mantes-la-Jolie who, on 6th December, were forced to kneel with their hands behind their backs, which said "A class on their knees – Montpellier stands up!", and about 100 teenagers imitated what those at Mantes-la-Jolie had been forced to do and then everyone stood up together in a roar of defiance.…Paris: 6 cars belonging to Town Hall torched  Communiqué:
Paris: Attack for a black December
You're waiting for the Revolution! Granted ! Mine began a long time ago! When you are ready – God, what a long wait! – I won't feel disgusted by going a little of the way with you!
But when you stop, I will continue my mad and triumphal march towards the great and sublime conquest of Nothingness! Every Society you build will have its margins and at the margins of every Society will roam the heroic and bohemian vagrants, virgin and savage thoughts that can only live by preparing new and formidable rebel explosions! And I will be among them.
Pretty words – there must not be more than words.
I do not want to run behind the masses. It is said that this time it is the real thing, that the insurrection has arrived … Mine arrived a long time ago and it is an individual revolt.
In the early hours of December 11th I set fire to six  of the cars belonging to Paris' Town Hall , rue Corvisart (13th). It was not the Socialist Party specifically that was targeted, any more than Macron or any other. All powers have to be destroyed.
In order not to forget the companions who have left us. For Mikhail, Zak, Sebastian, Mauricio, Alexis and all the others.
For those who are in prison. One thought in particular for Krème and the defendants of the case of Scripta Manent in Italy.
For a black December!
A black hood on your  head, a new world in your heart"
10/12/18:
France – high school student movement – Beauvais: clashes with cops …Creil: cars overturned & burnt.(video here)..Compiegne: street furniture trashed…details in French about 37 of the towns involved in these disturbances…Loire-Atlantique: 8 schools involved, various clashes, improvements to property, etc.…Montpellier: bins burnt on tramlines…Hauts-de-Seine: 6 high schools blockaded….up to 10% of high schools throughout country blockaded…universities blockaded…Disneyland blockaded by 'yellow vests' A little anecdote: apparently staff working at Disneyland used to call it Mauschwitz because of the miserable working conditions. Management threatened them with the sack if anybody continued referring to it like that (specifically online). Within half an hour workers started calling it Duckhau……Nouvelle-Aquitaine: prefecture bricked up within hours of Macron's speech Three aspects of his promise to increase the minimum wage by 100 euros per month not mentioned by the international media is that, firstly, an increase of 28 euros, paid by the boss,  had already been decided before the 'yellow vest' movement. Secondly,  the rest is an allowance paid by the state but not by the bosses; more importantly, this 'minimum wage' is conditional – if your partner gets above the minimum wage, the average of the 2 wages is taken into account. Thirdly, all this is not an increase in the minimum wage at all but in fact an increase in the activity premium, paid by the state's Family Allowances Fund (the 'CAF'). This increase was already planned for the entire five-year period for which Macron was elected, so it just accelerates the process. …yellow vests enable cars to drive at 300mph without being caught in a speed trap (more like "News of Opposition to all sense")
8/12/18:
France, Paris: preventive arrest used in advance of any actual "crimes" to contain protests Arrest without the slightest evidence of a crime already shows how readily the diaphanous gown of legality tears when confronted by the necessity of keeping the boutique districts intact. However, despite the massive deployment, TV news has said that there was more damage than on December 1st, with looting (particularly of jewellers) etc. being carried out away from the thoroughly policed centre. On December 1st 3 'arrondissements' (Parisian boroughs) were involved, but today there were 7 arrondissements involved). See this "The sector concerned by the incidents was much larger. With fewer barricades, the protests were more dispersed so many more places were affected by the violence…There was much more damage yesterday than there was a week ago." …Toulouse: looting, clashes, etc…Bordeaux: burning barricades in pedestrianized street decorated for Christmas…St.Etienne: cop car torched, looting…Clashes in: Dijon…Lyon…Caen…Avignon…Tours…Bourg-en-Bresse…Nantes…Marseille: armoured trucks and teargas during clashes as 10,000 march for the climate "Hundreds of young people, mostly masked or hooded…were dispersed around 5pm by jets of tear gas launched by the police…In the surrounding streets, small groups of protesters confronted the police in the middle of thick fumes caused by tear gas and garbage fires.A blue armored vehicle of the gendarmerie intervened as reinforcement, followed by several mini-cars of the police force, while a helicopter flew over the area. The police prefecture said it had conducted eleven arrests in the department of Bouches-du-Rhone including 7 in Marseille, stating that the march of marchers for the climate that gathered 10,000 people on the Old Port early afternoon was dispersing. In the morning, 2,000 "yellow vests" had also marched peacefully in the center of Marseille." …video here

7/12/18:
France, Herault: disturbances outside high schools in 5 towns in this county…Nimes…Lyon…Mulhouse: masked motorcyclist deliberately runs down cop at high school blockade…clashes at high school student demos in 35 towns… armoured cars to be deployed in Paris "A government official said 89,000 police and gendarmes would be mobilised across the country, 8,000 of them in the French capital, alongside a dozen VBRG armoured vehicles….Staff at the Bastille Opéra were reported to have locked the orchestra's instruments somewhere safe fearing an assault on the building." There have been calls for people to arm themselves against the state, others are hoping to occupy the Elysée Palace tomorrow. But before you get all excited, the probability is that these calls are coming from the ultra-right…or maybe sections of the state trying to frighten people away from Paris for fear of people starting shooting all over the place. A strange atmosphere, not easy to get to grips with either emotionally or intellectually, and not at all like the more lighthearted, and more clearly class-conscious, epoch of the anti-CPE movement of 2006.
6/12/18:
France, Beziers: clashes as 500 high school students take to the streets; 2 cars overturned, bins burnt, etc…clashes in 29 towns…video of cops humiliating youths at a banlieu school…700 high school students arrested…Ariege: at least 10 vehicles, a hanger and the ground floor of the management building belonging to Enedis, national electricity company – all burnt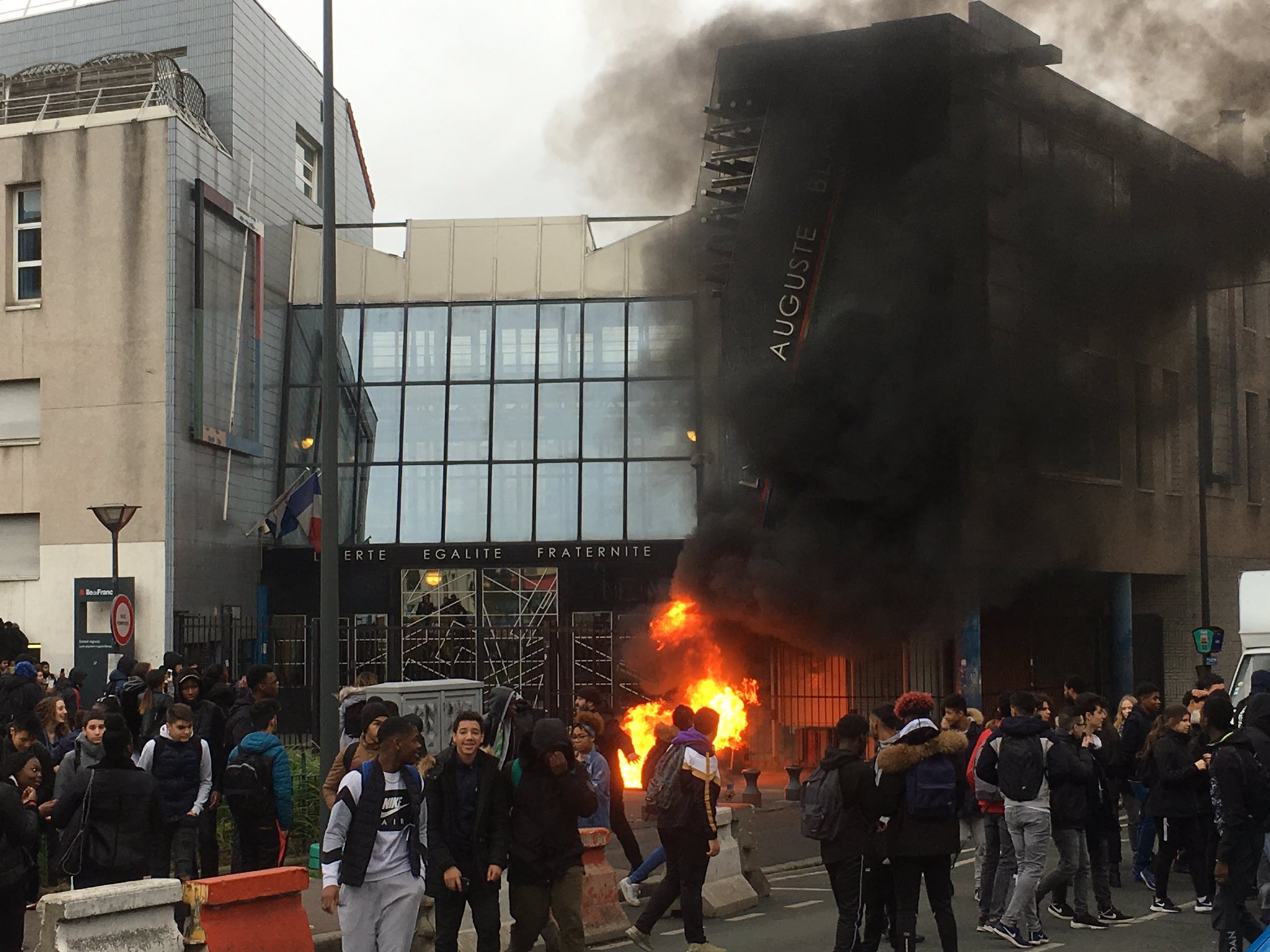 St. Ouen: Liberty, Equality, Fraternity, Incendiary at Auguste Blanqui high school

"Why… in spite of the virtues and talents for which they are so noted, are the academies generally centres of intellectual repression, stupidity, and base intrigue? That question ought to be proposed by an academy: there would be no lack of competitors."
5/12/18:
France: clashes between high school students and cops in 22 towns…blockade of 2 Paris universities. This is a more balanced take on the situation than most texts. In France, there are principally 2 tendencies amongst those who claim to want a revolution: those who tend to opportunistically over-emphasise the radical aspects of what's happening and those, partly in reaction to this tendency, tend to exaggerate the bad aspects. We live in confusing times and trying to unravel this confusion is not helped by trying constantly to impose more classical proletarian ways of thinking and categories onto a movement that involves lots people who have never confronted this society before. People are trying to break out of their isolated individualist responses to intensified misery by trying to come together but with a whole load of other baggage from the past and present of this society colonising their brains and habitual discourse. These people have lived through a period of intensified ignorance of the contradictions and obstacles we have to confront and trying to help ourselves and them clarify the significant changes in both the composition and consciousness of 'the working class' will be part of overcoming such ignorance. Which involves neither opportunist cheer-leading demagogy involving intellectual contortionism of the most spurious kind nor impotent laments that the course of class struggle is not running smoothly according to notions developed through over a hundred years of previous movements. This epoch could lead to a kind of totalitarianism very far from classical fascism (though reflecting aspects of it) or to a genuinely subversive movement with the potential to create serious problems for all forms of capital, not just the current neoliberal form. Remaining content to merely comment on these tendencies will inevitably ensure the victory of the former.
4/12/18:
France: unions announce unlimited lorry drivers strike from next Sunday…There are also rumours of post office workers going on strike soon… high school students clash with cops in 22 towns in protest against the reform of the 'Bac' and increased limits on university access…Nice: 2,500 high school students block many roads throughout town…about 200 high schools blockaded or partly blockaded throughout country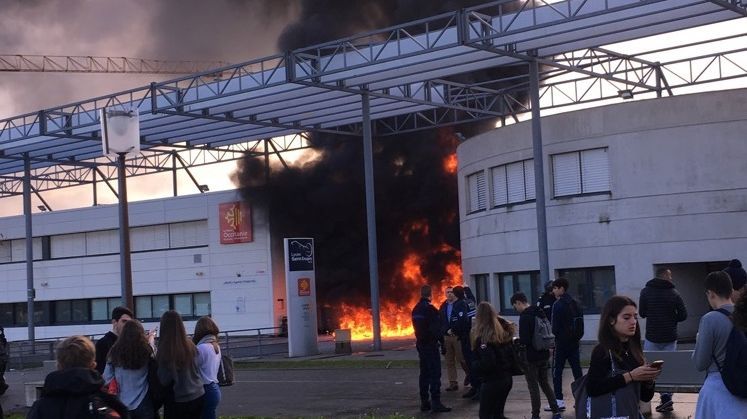 Bins and pallets burning in Blagnac, where the fire spread to the entrance of Saint-Exupéry high school and caused significant damage to the project of conditioning that goes under the absurd name of 'education'. The high school closed for 48 hours for 'security'. 24 schools in Toulouse were blockaded, amongst which a dozen were blockaded with burning bins and pallets. A young demonstrator was seriously wounded in the face by a flashball.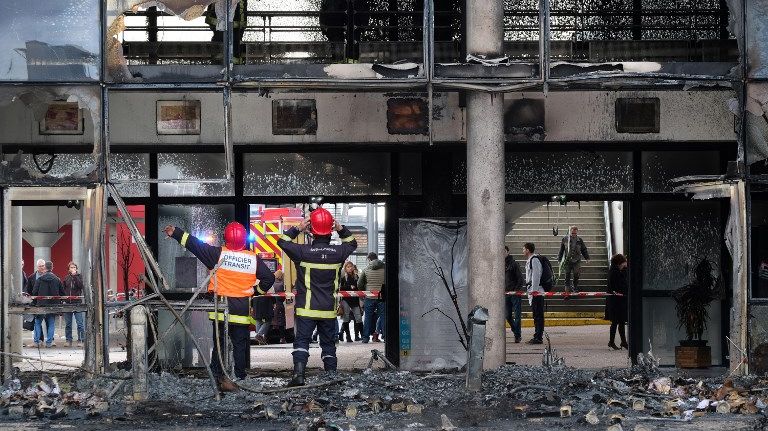 Below: outside a high school in Bordeaux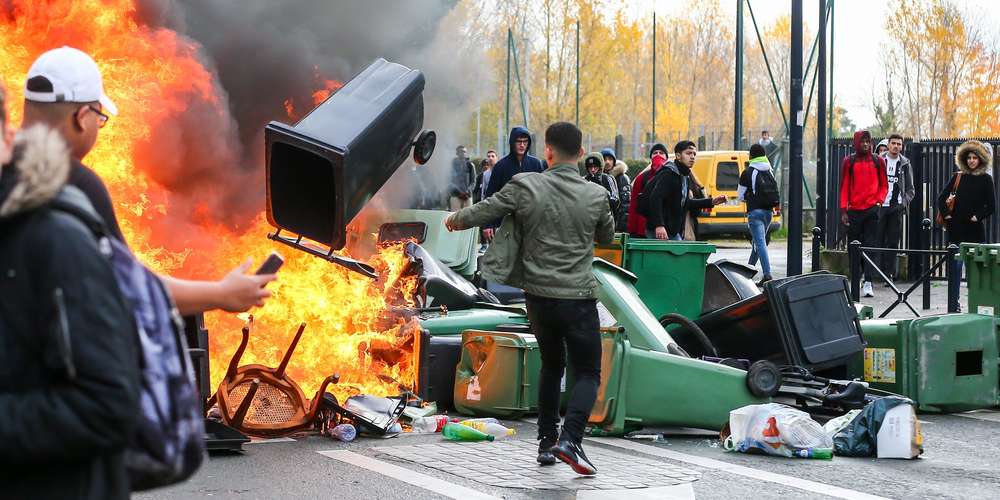 3/12/18:
France: over 100 high schools blockaded in protest against the reform of the Baccalaureat…Seine-St.Denis: some looting etc. during high school protest "Protesters burned garbage cans, destroyed street furniture, and attacked businesses that were looted. Several vehicles were burned.…On images broadcast on social networks, we see police fleeing from dozens of "casseurs"." …clashes between cops & high school students in 14 towns Though this was for the most part initiated by the high school union, obviously in many cases they went beyond the limited protest the union envisaged.…Paris: ambulance workers clash with cops "…ambulances… blocked a bridge leading to the National Assembly in Paris on Monday. Lines of riot police officers stood in the rain to prevent the ambulance workers from getting too close to the building. Ambulance drivers were also pictured facing off with officers during a demonstration at the Place de la Concorde."…Cote d'Azur: increasing problems of getting petrol due to blockades…Report on how 'yellow vest' blockades are effecting work in UK…La Reunion (East Port): heavy clashes between 'gilets jaunes' and cops as state tries to unblock blockade of port "According to the prefecture, "nearly a thousand customs-cleared containers are awaiting delivery: fresh products, wheat for bakeries, raw materials for the manufacture of animal feed, medicines and medical equipment intended for hospitals and hospices for the elderly …other Yellow Vests invaded the university campus of Moufia. Taking over the amphitheatres, they presented their demands to the students."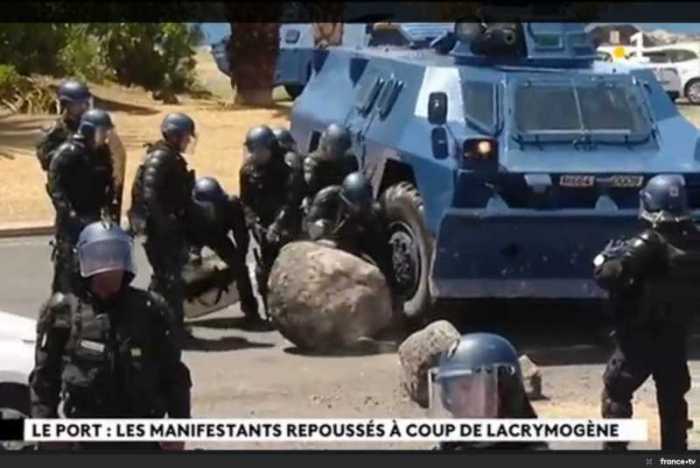 Cops on La Réunion, backed by 2 armoured trucks, remove part of port blockade
2/12/18:
France, Narbonne: night of rioting as Vinci building-cum-police station, toll both etc are torched "Last night dozens of "casseurs" burned buildings around the southern toll booth of Narbonne on the A9 motorway. Buildings and cars on fire, barriers broken, panels torn off, toll booths attacked with pickaxes… Events took a violent turn in the night of Saturday to Sunday….Near the toll booth, all the buildings were evacuated, including the premises of the gendarmerie highway platoon. There were 8 gendarmes and 6 policemen inside… …A group of vandals went to the headquarters of the General Society in Croix Sud and attacked the windows with projectiles. At the toll booth, the extent of the damage is considerable…The few policemen and gendarmes present on the spot received Molotov cocktails launched by a horde of 200 people and saw their premises set on fire. …The operating premises destroyed during this arson attack included those of the district and the security police."
1/12/18:
France, Paris: far left and far right clash with cops in 'yellow vest' protests…lots of luxury cars & cop car torched; also a restaurant… More here "…masked protesters fought running battles with police, torched cars, set fires to banks and houses, and burned makeshift barricades on the edges of demonstrations against fuel tax. Near the Arc de Triomphe, one of Paris's best-known monuments, masked men burned barricades, set fire to buildings, smashed fences and torched luxury cars on some of the most expensive streets in the city as riot police fired teargas and water cannon. Then, by early evening, rioters spread around Paris in a game of cat and mouse with police. Luxury department stores on Boulevard Haussmann were evacuated as cars were set alight and windows smashed. Near the Louvre, metal grilles were ripped down at the Tuileries Garden where fires were started. On the Place Vendôme, a hub of luxury jewellery shops and designer stores, rioters smashed windows and built barricades….Anti-Macron graffiti was scrawled over the Arc de Triomphe near the tomb of the unknown soldier and protesters burst into the monument smashing up its lower floors before climbing on to the roof. More than 250 people were arrested and at least 100 injured – including one protester who was in a serious condition on Saturday night…" It was later revealed that the cops ran out of teargas.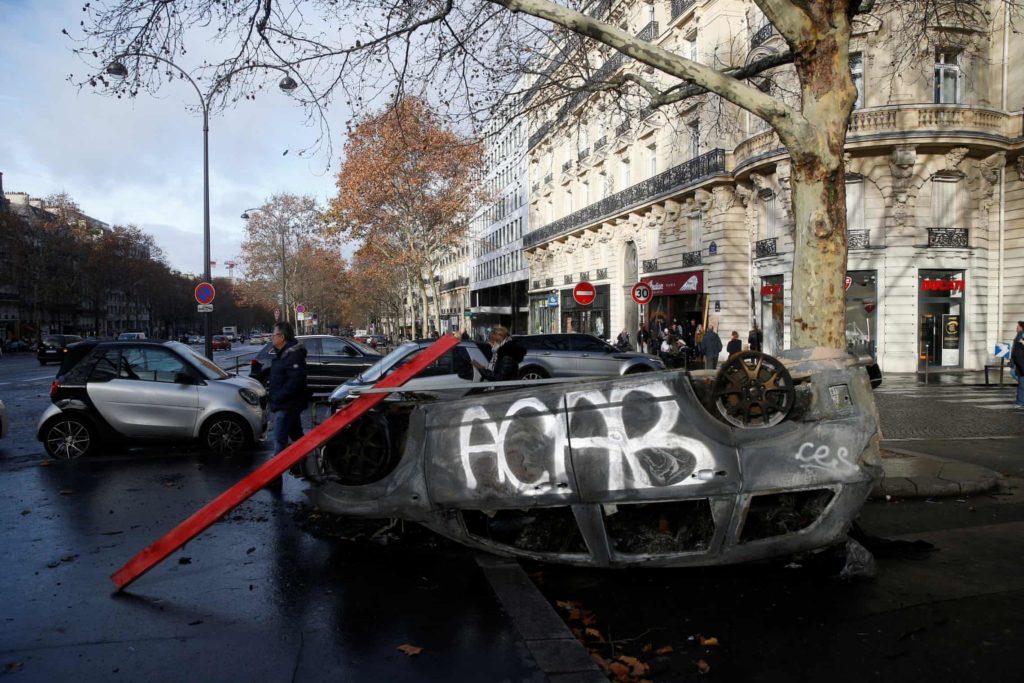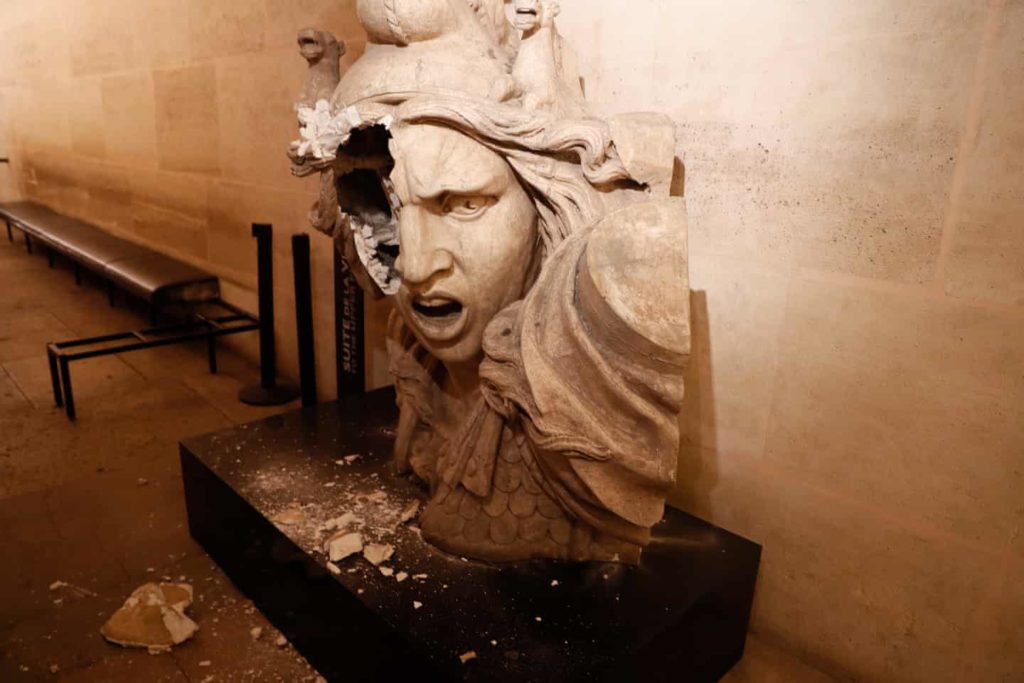 So long, Marianne – it's time that we began to laugh
and cry and cry and laugh about it all again: a smashed statue of Marianne, symbol of the French Republic, inside the Arc de Triomphe (some suggest that this may have been done by right-wing monarchists, but given that there were all different strands of the political spectrum, including anarchists & ultra-leftists, round the Arc de Triomphe, this is pure speculation). Protesters smashed other statues in the monument and destroyed the gift shop…On the other hand, some 'yellow vests' protected the tomb of the unknown soldier – a symbol of militarism – from those who wanted to attack it.

Can all this seriously be simply reduced to just petit-bourgeois populism and nothing but? This is not to underestimate the growth of ultra-right populism, but it's clear that there's a lot more to what's happening in France than just that. It's a weird difficult-to categorise mix of people…Possible state of emergency to be declared. The government has asked all the other main political parties to have a meeting with them. Marine Le Pen asked Macron if he wanted to be the first president of the 5th Republic that had ordered the shooting of protesters. But during '68 at least 2 people were shot dead by the cops towards the end of the movement (and several others either disappeared or turned up to have apparently died in car accidents). Moreover, in 1961, also under de Gaulle, something like 200 Arabs were killed, most of them thrown into the Seine. And in '86 an Arab was killed by the cops, though not shot. But for the daughter of the torturer of Algerians, these incidents are obviously irrelevant.
See this Crimethinc article for an account of the day.
This round-the-clock French TV station gives constant news (but also about different things)….I'm tempted to say "Watch this space" but, apart from the fact that you can probably get more information elsewhere at least until Monday, it also implies you should just "watch"….clashes in 17 other towns…Nantes: airport invaded…Puy-en-Velay: prefecture burned downThe media presents this crowd as being callous & bloodthirsty, indifferent to the fact that this was full of workers as well as the prefect; hard to know if their being constantly subjected to teargas had made them blind to the situation or that it was the media, indifferent to most people's real lives, typically doing their worst…Marseille: looting as 3 demos converge (CGT, 'yellow vests' and those protesting 2000 people evacuated following collapse of buildings 4 weeks ago) "Thirteen people were arrested in the evening… including for the looting of a phone shop and the burning of a police vehicle on the Canebière."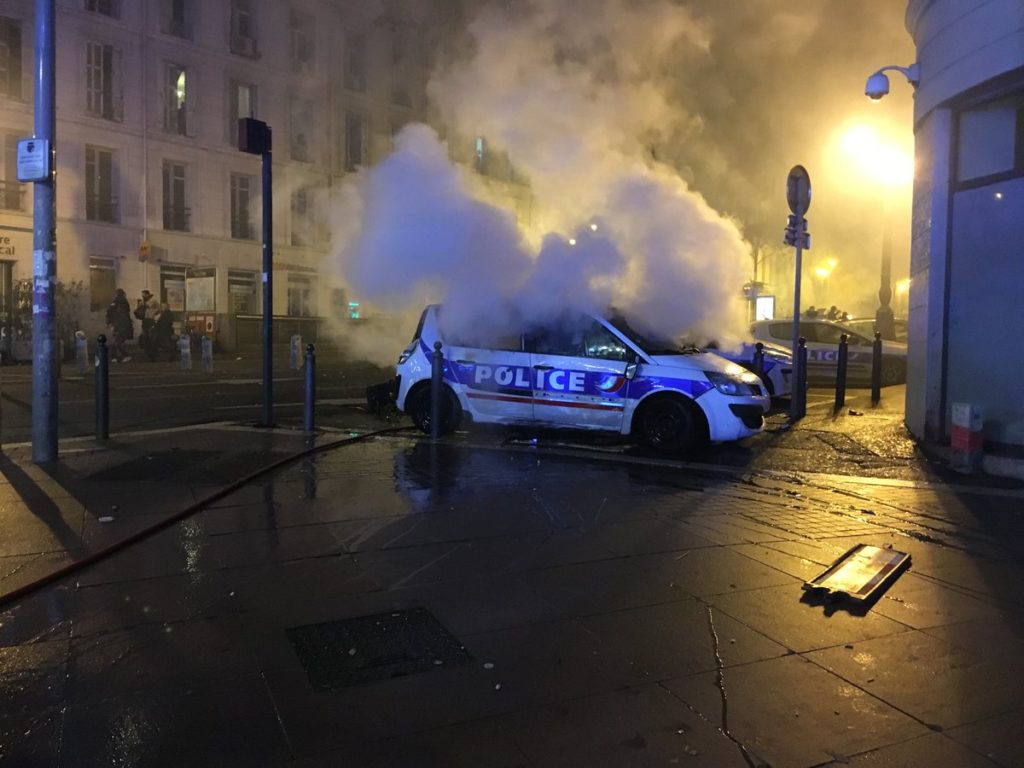 ….An 80-year-old woman killed by a teargas grenade fired at her face (the official version is that she died because the hospital made some medical mistakes)
30/11/18:
France: 100 high schools blockaded in solidarity with the 'yellow vests'; cops particularly brutal in Tours  Apparently quite a few of them were not independent initiatives, but were started by unions. In Nice a walkway near the airport was blockaded by high school students.

…Rouen: clashes between 'yellow vests' and cops after cops dismantle camp on roundabout
29/11/18:
France, Le Mans: cops launch teargas grenades despite 'yellow vests' giving them flowers (though some threw heavy petanque balls at them)
28/11/18:
France, St.Nazaire (Loire-Atlantique): 'yellow vests' teargassed in clashes round the Town Hall 8 'delegates' (delegated by 30 'gilets jaunes' sections by a vote on the internet) were meant to have talks with Macron, but they received death threats, anbd only 2 turned up, one saying her couldn't represent anybody. Previous meetings with ministers were secretly recorded against the will of the government and broadcast over the internet. This reminds me a bit of the negotiations with the state in Gdansk in Poland in 1980, when they were broadcast through loudspeakers throughout the shipyard. In terms of form, this is an advance on the standard union negotiation procedures of having secret talks with the government. Of course emphasising form without looking at the content is as much a distortion of what is needed as emphasising content without looking at the form.
27/11/18:
France, Beziers: 'yellow vests' chuck projectiles at cops as they try dislodge blockade of supermarket… La Réunion (department in Indian Ocean): clashes with state on 'yellow vest' picket as cops force removal of picket with teargas(La Possession)…same in Gillot…St Andre…St.Louis
26/11/18:
France, Calais: about 50 people use 'yellow vest' picket as pretext to attack riot cops Generally speaking, people tend to reduce the 'yellow vests' in Calais (and elsewhere) to a movement of the extreme right. Undoubtedly, some of them are (and it reminds me of those in the Somme, who denounced migrants hiding in vans a few days ago), which has been part of Calais life for some time (with demos against migrants over the last 2 or 3 years). However, this journalist's report mentions things such as the use of ACAB slogans (hardly something the right proclaim) and the fact that most of the people have never been on a demo in their life before. Nevertheless, many, if not most, of the yellow vests here have said they don't want the 'casseurs' around.

24/11/18:
France, Paris: state claims extreme right responsible for clashes More here. "By nightfall, barricades were set on fire, luxury shop windows smashed and traffic lights uprooted." Apparently anarchists and people from the Parisian banlieux also joined in this conflict (one banlieusard said he joined in for revenge against the brutality of cops in his area). I'll try to write something about this 'yellow vest' movement over the next week or so, as I try to get my head around its contradictions and the contradictions amongst those who either support or oppose it…But for the moment, to counter the caricature that this is purely a right-wing movement – take a look at these bits of graffiti from Paris: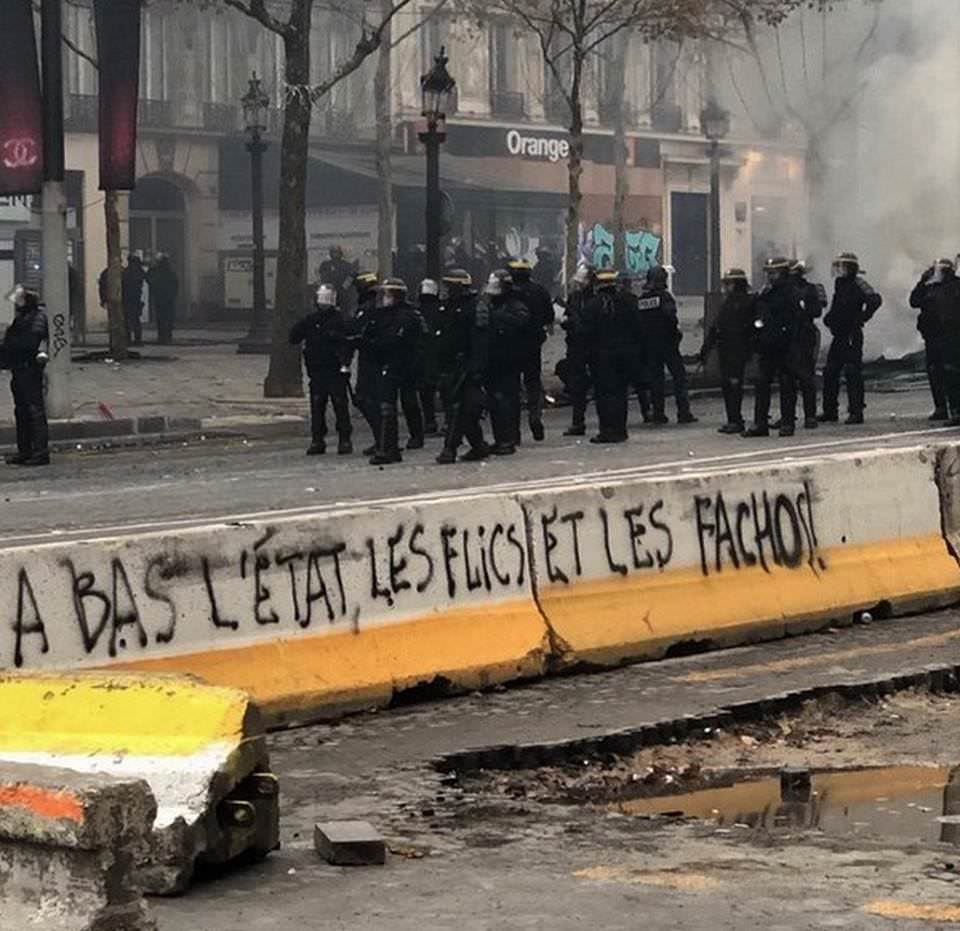 "Down with the state, the cops and the fascists!"
Government – resign
System – abolition"
(Thanks to Crimethinc for these photos)
…Marseille: clashes again at La Plaine See 16/11 below for last report.
22/11/18:
France: a molotov and lots of projectiles thrown as high schools in 4 towns join 'yellow vest' movement (or, at least, use it as a pretext)
20/11/18:
France, Perpignan: high school students teargassed for blockading their schools (including Rosa Luxemburg High School) in solidarity with 'yellow vests'…Gironde: toll booth torched (video)…Minister of Interior complains that as many cops have been injured (92, 17 of them seriously) in 3 days as over 3 months at Notre-Dames-des-Landes…Côte d'Armor: "ultra-leftists" set fire to pallets, barricades and smash windows…Seine-Maritime: people in 'yellow vests' (denounced by others) loot 2 businesses "They stole all the alcohol from us and the freezer was emptied…. it must be said that it was not the Yellow Vests that did that. On the contrary, they secured the restaurant and escorted us to our cars when we left….The computer shop Nicolas et Fils, also close to the roundabout, was also robbed, suffering significant damage." No link for this, but several toll gates on motorways have been opened up so motorists can drive for free.
However, this 'gilet-jaunes' video is horrendously nationalist and overtly political, calling for a referendum, a change to the constitution (something sections of the ruling class would love to be able to do), and negotiations (which up until now have not been part of this movement). Many classic leftist themes, though it adds explicit nationalism, are there – such as the ideology of unity, the ideology of blocking the economy…Above all it insists that people "speak with one voice". But whether this represents a significant attempt to make this movement explicitly populist and hierarchically controlled, and rein in the best aspects of it – the excesses of those who use it as a pretext for their own anger – remains to be seen. In its favour, the constant noise of a siren in the background, and the fact that the whole thing is spoken in a voice with an echo in the form of a scary announcement on a station tannoy warning of imminent disaster, is not conducive to watching this crap: the idea of everyone speaking with this one voice, transforming France into a nation of robots, certainly terrifies me. Even if it's an expression of a small minority wanting to represent a movement that so far has no clear representation, it's a miserable development – and small minorities often succeed in drowning out the majority, particularly a majority that doesn't explicitly express much more than opposition to an increase in the cost of survival.
19/11/18:
France, La Réunion (French department in Indian Ocean): 70 cars torched at dealership, shopping mall wrecked, etc. during 'yellow vest' movement, as refineries are blocked on the mainland and tollgates are made free More here "In Saint-Denis, the Score supermarket in the Vauban district was vandalized. They then went to Vauban's pharmacy. At the Cauldron, a fast-food restaurant was invaded by about thirty masked people. A major fire was ignited on the roundabout of this fast food place….Young people then gathered near the Simply Market store in La Providence. A crowd formed, garbage cans were burned to prevent traffic circulating. Then, the young people attacked the iron shutters of the Simply Market before entering inside and emptying the liquor section of the store….In Saint-André, there was a report of a fire being started at the annex of the town hall of Cambuston. In Saint-Gilles-les-Bains, two fires were set in Montroquefeuil and another in town towards the Score. In Saint-Paul, an SFR building and an Orange store were targeted. At the Port, the MacDonalds was burned and vandalized….and looted. Cars were also burned, especially in Saint-Denis….In the Vauban district in Saint-Denis, but also in Mufia, clashes took place between young people and the police from the start of the evening….The road was cut off by protesters at the intersection "Chemin Neuf". The police intervened with tear gas to dislodge them. The helicopter of the gendarmerie was mobilized for a good part of the evening to fly over Saint-Denis." In all, 8 towns (Saline les Bains, La Providence, La Possession, Saint-Benoit, Saint-Denis, Saint-Paul, Le Port and Saint-André) experienced riots on the island. Some obvious bad aspects of this have been gangs playing the state by forcing car owners to pay a "toll" to travel along certain roads. A curfew has been imposed on 14 towns.
A wrecked MacDonalds, La Réunion, Saint-Denis
17/11/18:
France: about 300,000 block roads, do "operation snailspaces" (deliberate slowing of traffic), etc. throughout the country, in social-network-organised movement against high fuel prices (called the "yellow vests") A demonstrator is killed by an angry driver, and 409 throughout the country are injured (14 of them gravely injured), mainly by fucked up individualist drivers (many of whom the cops avoid arresting). And over 200 arrests. Though aspects of this have something rather nationalist about it (some demonstrators sung the Marseillaise and there are often affirmations of France, or regional flags) it also has something vaguely libertarian about it as well – e.g. they refused the support of Marine Le Pen and Melanchon; e.g. some toll boths were liberated so drivers could drive for free; e.g. various ideologues have lamented the lack of leaders with whom the state could negotiate, and the rejection of trade union involvement in the movement, which would give some semblance of acceptable organisation. And so far no person has come forward to represent the movement in the media (though obviously there are a lot of individuals who speak to journalists on the roadside). In Paris the Champs Elysée was blocked and many demonstrators went to the Elysée only to be blocked by the cops (surprise surprise). Barriers were thrown at them in the Champs Elysée and they responded with teargas. In Troyes about 200 people broke through the barriers of the prefecture and briefly occupied the courtyard, where the gate was vandalised, and the hall, where a window was broken and a cop was badly injured, and 3 cop cars damaged. There were heavy clashes at Quimper (Finistere)….Funny mix of videos, including footage of middle-of-the-road line-dancing/ hokey-kokey, here. Some shopping precincts were blockaded and throughout the country lots of shops sold very little, many closing at midday. According to this, "shopping malls saw revenues fall by an estimated 35 per cent" (though this says 40% down for 17/11 and 20% down for the whole weekend). It looks like this will continue beyond this one day, including many who have prepared to stay the night. In Lorraine, toll gates were wrecked and intervening cops were beaten, and molotovs were thrown at them
In La Réunion (French department in the Indian Ocean) there were several interesting events: "Scuffles occurred all night in several cities of Reunion after the demonstrations of the day. Several roundabouts were set on fire in Saint-Denis, clashes also took place between police and young people in Saint-Pierre. Garbage cans and other objects are on fire all along the South Boulevard in Saint-Denis and part of the Cauldron. The damage is also visible in Camellias with a service station partly ransacked. Traffic is also difficult in the area of Vauban where the police were still firing tear gas around 11 pm. Boulevard Sud to the East exit of Saint-Denis is dotted with garbage cans and cars on fire. A tree from the Moufia roundabout is even prey to the flames. Scuffles also occurred in Saint-Pierre in the area of Ravine des Cabris." More here "…in the early evening, more than 200 individuals gathered near the CGSS roundabout on the South boulevard between the Camellias and Vauban playing cat and mouse with the police, including the BAC… supported… by the helicopter which circled around for a good part of the night. These riots continued until late at night, with tear gas bombs thrown on one side and stones and bottles thrown on the other.…When the situation seemed to calm down in one place, it degenerated in another. In a large number of municipalities, the roundabouts and strategic crossroads were taken over by young people who lit several fires on the road. This was the case in Saint-Denis (Moufia roundabout, Chaudron, Candin roundabout, etc.), but also in Saint-Benoît (Plaines roundabout), at Rivière-des-Galets (roundabout – Sacred Heart point), in Salazie … In Mufia, apart from the many garbage fires, thugs have repeatedly tried to get into the Express Score [supermarket], put to flight by the police. But they finally realised their goal late in the evening….Saint-Denis for its part, was able to find a relative calm after 1am, with the lifting of several blockades of roundabouts…still all littered with debris and burnt objects. Vehicles were burned here and there…In the middle of the night, a vehicle was still burning in the middle of the road on the South boulevard, near the Region….at La Rivière: from the end of the day until midnight, garbage cans burned and dozens of young people occupied the roundabout High School. In the district of La Palissade, it was later that the situation began to stir, with the presence of hooded youths lighting fires near the Leclerc roundabout. In Sainte-Anne, young people opposed the gendarmes. The police, like the firefighters, were overwhelmed all night in several municipalities. A blockade persisted in Bourg Murat …and traffic jams lasted most of the night. At Saint-Paul, it was also up until late that the police had to deal with young vandals. From the waterfront to downtown, young people were present in the streets, sometimes hooded, not hesitating to throw stones. At La Possession, a school …windows were broken shortly after midnight….other blockades, already held by day by the "yellow vests", continued to be occupied calmly all night or at least a good part of it. Protesters remained at the airport roundabout in Gillot, for example, or at the Azaleas roundabout in Tampon."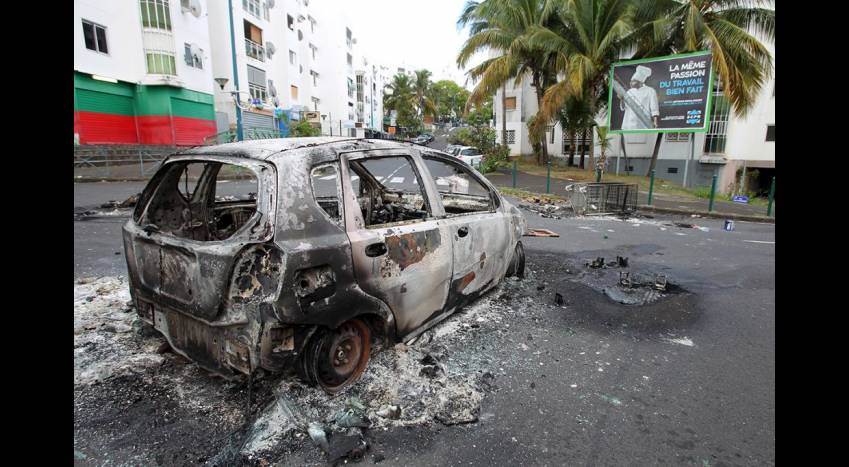 La Réunion: the ad says, "The same passion for a job well done"
Undoubtedly there are aspects of this that are inter-classist, but it's uselessly unilluminating and lacking in nuance, to drag out the old 'petit-bourgeois' knee-jerk insult particularly in an epoch where increasing amounts of proletarians are forced into petit-bourgeois means of survival just as many petit-bourgeoises are increasingly proletarianised. See, for example, this about the UK fuel blockades of 2000. This is not to minimise crudely populist aspects of this movement, but to reduce it all to the "petit-bourgeois" put-down doesn't clarify anything.
It should be pointed out that the figure of 300,000 is the highest official (media) estimate – those who blocked the roads have not issued any estimate whatsoever, as they have no way of knowing, since there is no central organisation. The Ministry of the Interior put it at between 244,000 and 282,000 (depending on the time of the day they gave out the information) but then they invariably underestimate.
16/11/18: France, Marseille (from an email):
Fifth week of construction work on La Plaine
Friday, November 9, very early, thirty people block access to the site. Some scuffles with the workers. They end up asserting their right to withdraw. The site comes to a stop. The locks of the two gates, as well as a construction machine, are sabotaged. In the evening, sope fencing hindering the passage outside the wall are transferred into the middle of the site.
Saturday and Sunday, all quiet.
Monday morning, once again with fifty people. The workers leave but end up coming back when the cops return.
Tuesday morning about fifteen people unsuccessfully attempt to block the site.
Wednesday morning another attempt to block the site is made. A security guard, locked inside the enclosure by the unofficial use of padlocks, gases some opponents. The cops clear the people and allow the workers to return. One of the gates is unhinged when they leave. That's when the cops come back to clear out and gas people.
Also note this day the beginning of repairs to cameras sabotaged a few weeks ago.
In the evening, a demonstration was called following what is happening around the district of Noailles (but also in other neighborhoods). That is to say, currently five buildings have reduced to rubble, eight bodies were found in the rubble of the first three alone, and others could be found; all the adjoining block has been evacuated, other buildings have been evacuated also in this area, as well as in other neighborhoods – with about 850 people fucked around in hotels, gyms or who knows where; some of these buildings should be destroyed; a balcony fell next to the rue d'Aubagne during the demo / mourning on Saturday, a stairwell also next to the rue d'Aubagne fell during the demonstration on Wednesday (the whole district dates from the end 18th century and is therefore in the same state); two elected representatives of the regional council, owners of two apartments in the collapsed buildings, have, for the moment, been removed from their administrative functions … In short, a joyful atmosphere.
A procession descended from La Plaine with its own banner ("12 million to destroy La Plaine, not a euro to save Noailles"). It joined the demonstration at Noailles. About 10,000 people headed for the Town Hall. Once it arrived hundreds of people put pressure on the cops. Slogans, big firecrackers, paint, some projectiles and two or three barriers spurted towards them. A Christmas tree was burnt. Some blows, some teargas, and once again, some arrests.
A procession returned to La Plaine at the end of the demonstration, followed by cops. Arriving in the square, one of the gates of the site is unhinged, security guards keep an eye out and gas people; they are hit by stones. The cops very quickly start gassing and chasing people.
Small isolated groups are found on La Plaine, many people drunk (we are in a square full of chavs). Some slogans, some failed "actions" and clashes with the BAC and the national cops who find themselves stuck in the enclosure. Some blows, some gassing and more arrests.
In all these latest attempts, there is often an idea hoping for the workers themselves to leave. Indeed, the meager balance of power established before the installation of the wall defeated it, and the neighborhood still not responding consistently, it is clear that this is a last assault led by very few people who will be hit by more and more repression. Unless the events of Noailles have repercussions on the site…
The square has been so wrecked by the building site that from now on the building work will prevail.
14/11/18:
France, Marseille: fireworks, beer cans, barriers and smoke bombs v. teargas and truncheons during demo against mayor after 8 people died on November 5th due to shoddy buildings collapsing
12/11/18:
France, Paris: diplomatic corps car and Porsche torched by anarchists in centre of town
10/11/18:
France, Etampes: cops pelted with bricks & fireworks by about 20 youths during patrol

8/11/18:
France, Marseille (sent by email):
5/11/18:
France, Paris: paramedics block ringroad in protest against reform making medical transportation expenses having to be paid for by medical facilities rather than state
4/11/18:
France, Saône-et-Loire: curfew for minors imposed on town after several burnings of cars "On Saturday November 3 in the morning, a car dealer overwrought by the fire of 13 vehicles in his garage, which had occurred in the night, deposited one of the burnt-out carcasses in front of the town hall of Montceau …Confronted with repeated car fires, the mayor of Montceau-les-Mines, Saône-et-Loire, decided Sunday, November 4 to establish a curfew for minors…During the night of Saturday to Sunday, several other vehicles were burned voluntarily in a neighborhood of the city."

3/11/18:
France, Drome: intolerable but far too comprehensible gratuitous reaction to 3 people getting themselves a good education "After the damage and the fire of a computer room during the night of Friday to Saturday at the Lycées des Catalins in Montélimar, reactions have been unanimous [sic] in strongly condemning these acts. Around 3:30 am, three individuals …managed to break into the compound of the establishment. On site, they smashed several windows and burned a room dedicated to the INS (Digital Information System). The firefighters were able to quickly control the fire before it spread to other rooms, but the damage will not allow the facility to reopen Monday. …Regional councilor Mounir Aarab, also a member of the school's board of directors, came to see the damage on Saturday afternoon, firmly condemning it: "It is intolerable and incomprehensible. It's gratuitous vandalism. I hope the police will quickly identify the perpetrators and justice [sic] will be done."
1/11/18:
France, Marseille (from an email): third week of resistance to construction on The Plain aimed at intensified gentrication (see reports for 25/10 & 18/10) –

After the relative calm on Friday, Saturday and Sunday (arrests still occurred, but also sabotage and unauthorized "flashmob" construction), hostilities resumed on Monday afternoon with the establishment of concrete blocks weighing several tons connected between them (and with counterweights made of the first concrete blocks installed over the previous weeks) and forming a wall 2m50 [about 8 foot] high. The goal is to surround the square before the holiday arrives, with workers working with the support of CRS riot cops in the rain until 19:30.
Still arrests of opponents who participate every day, and since early morning, the slowdown of work; but good news: the person held in prison before trial has just left.
Small acts of sabotage are perpetrated in the night after the departure of the CRS.
Tuesday, the massive surrounding of the square continues. In the evening, sabotage by a few dozen people again.
On Wednesday, the enclosure of the square is finished. More arrests. At the end of the construction, a small fight breaks out with workers, teargas being used. In the evening an attempt to open up the wall is made without much success and with the cops (and security guards again) who roam around not far away.
In the night, several graffiti artists return to graffiti a good part of the outer enclosure.
Today, Thursday, November 1, a demo, smaller than the previous one, came to The Plain while graffiti artists continue the work of the previous day in broad daylight and in front of the cops.
This demonstration aims to symbolically bury the negotiations with the town hall….this will to negotiate their own gentrification with the state and capital. Finally, except for the people who live in this neighborhood, or spend their time in it, those who have not been sufficiently coordinated by the competent authorities (in the words of a lot of people), we really wonder why people who are challenging the SOLEAM project are particularly bothered by it – SOLEAM which, finally, wants to bring them the alternative gentrification that they want (and which has also already been in progress for years).
Unlike other parts of this very working class city, which have a massive conflictual relationship vis-a-vis the state and wage labor, this inability in the district to have a class position against the employers and an anti-authoritarian one against the state comes from the very high amount of "leftists" in the area (it obviously needs an electorate to give Melenchon a mandate). These people being public service employees, associated with co-management of social misery in the city, or in the small alternative scene, and the large one too; therefore, most of the time, in that class composition which is somehow with the state.
Even some of those with an autonomous perspective in the district (where almost all of those in the city are concentrated) don't escape this attitude. Indeed, in recent years, we have seen, almost everywhere in France, a fringe of Autonomy take up a leftist stance (to the point of sometimes becoming part of this left, like those 'autonomes' of Marseille [including some of those living , or passing through The Plain] who participated in, or contributed to the creation of, the union Sud), thus being stuffed with some of the themes and practices of the Left.
In my opinion it feels like the end of this struggle (since the only perspective seems to be dancing around at the end of the demonstration instead of direct action) but also the end of any clash between the various social strata of the neighborhood once the construction site has been well established and the cops have definitely left…
To be continued over the next few days.
– CSH, an autonomous chav who wants to continue having a drink in the midst of living corpses and the corpses of bottles of The Plain pending the advent of a social revolution (which may not come) that will abolish the state and capital.

…Tarn: 2 imprisoned minors totally ransack prison kitchen and TV room
31/10/18:
France: Haloween anti-cop riots in various parts of country (Paris suburbs, Lyon, Etampes, Metz, Rennes….) as 15,000 cops are deployed nationally More here…including looting in Paris suburb "While they intervened to avoid the ransacking of a grocery store of the city by twenty masked young people who tried to steal objects and fireworks in the early evening, two bottles of acid were thrown at them while they pursued one of the "casseurs". According to our information, one of the policemen was lightly burned on his hand. A 13-year-old girl was arrested for throwing one of the bottles. …Another excess not far from Etampes where an Intersport store was looted by twenty hooded people. All the displays were ransacked and emptied. Security officers present at the scene who attempted to intervene were beaten. Some suspects were arrested after the arrival of the police but most thieves had already fled. Finally in Saint-Michel-sur-Orge, forty individuals armed with iron bars and axes have trashed the city."
27/10/18:
France, Seine-St.Denis: 2 CCTV cameras torched on housing estate
25/10/18:
France, Marseille: Another report sent by email about the continued gentrification of part of the city called "la Plaine". See entries for 18/10, 13/10 & 11/10 below.
Last Thursday the workers tested out new fencing to put on top of the concrete blocks. The system was not fully functioning, so they lifted it by themselves. They also welded in park gates, but it's not bad after all (the park had looked like a prison). In the evening a block of concrete which had particularly disturbed the passage of people in the park was moved by a group of people and palisades still lying on the gro"Due to the ongoing illegal strike in the company, according to estimates, the company suffered losses of great value, I estimate the loss to be at least several million zlotys," und were attacked. Friday the two newsstands, closed for years, were removed. One of them had been reopened a few months after a carnival; it served as an information point, infokiosk and meeting point for various meetings and assemblies. On Saturday, the demo brought together 1,500 to 2,000 people. It ended at La Plaine without any skirmishes. A structure coming from the ZAD (and yes, it was necessary that this fashionable ideology was invited) is brought back and mounted on the spot in the afternoon by a few hundred people. In the evening, while several hundred people remained in the square, concrete blocks were attacked… while four surveillance cameras out of six were taken out of service and the cops who were there on the spot received huge firecrackers in their face. Two people were arrested (while another is being held in preventive detention at Baumettes Prison for a few days pending his trial in November). Sunday improvised freelance structures (gardens, sports field, toilet …) were built in the square to intrude on the construction machines. Monday morning workers tried to work. Not being equipped with helmets, and with a lot of opponents remaining on the spot, they had to go home without being able to work. In the evening, more concrete blocks were removed…Very early in the morning, the CRS arrive at 3:45 am and allow workers to break all the improvised structures, including that of the ZAD. In the middle of the morning, calm returns. In the evening there were unlicensed concerts and one of the four snack bars inside the square (two of which had been abandoned for years) was reopened. This will make up for the loss of the squatted newspaper kiosk….Today, Thursday, October 25, it still looks calm (apart from receiving the fascist supporters of Lazio) and we learn that in fact the president of the SOLEAM, which takes care of the building site for the city, was waiting for an answer from the Plaine Assembly about a joint meeting. The answer of the latter didn't have to wait. It's a yes ! certainly under certain conditions, but still yes.
Moral: we create a mess in La Plaine and the assembly, given the balance of forces, are then able to negotiate its alternative gentrification of the neighborhood.
21/10/18:
France, Val-de-Marne: facial recognition surveillance mast cut down Admittedly, this may well have been to protect street-level drug dealing, but considering how, at this level of the drug hierarchy, these people are completely proletarianised, this is simply a way of defending their illegal wage labour from the state. However, if this involved crack dealing (which is by no means certain), it's hardly something that's worth parading as independent opposition…Gard: bullfight-lovers teargassed accidentally by cops confronting anti-bullfight protesters "About 200 anti-bullfighting activists against 200 mobile policemen in Rodilhan. Seven years after the October 2011 incidents in which anti-corrida campaigners had been hit by aficionados [bullfight lovers] after chaining themselves at the village's arena, tensions were still very high this year. Protesters ripped open fences and threw projectiles at mobile policemen protected by riot barriers. During a police charge, a protester fell on her head and injured her neck. She was taken out by the gendarmes on a stretcher.
Tear gas was used many times throughout the day to keep protesters shaking the fence to try to get through.
But the wind carried the gas into the arena. Inside, the aficionados protected their faces with scarves and handkerchiefs. "We wonder how it's possible, that there really had to be such a large amount of gas, it's something weird that we aficionados, we do not understand," said a spectator on leaving the arena.
To return home and leave the village, the aficionados had to be escorted by law enforcement because the anti-bullfighting protesters were waiting for them at the exits."
20/10/18:
France, Territoire de Belfort: low rent housing agency destroyed in carefully-realised arson attack More here "Earlier, around 20:30, two cars were burned in rue des Commandos-d'Afrique in the same district of Arsot."

19/10/18:
France, Isere : annex of town hall torched
18/10/18:
France, Marseille: report sent by email on the current movement against the intensification of gentrification in "La Plaine", a popular part of the city, where at night for years the more marginalised have gathered to drink, smoke, chat, play music and piss around etc., but which is also full of market stalls during the day; much of the area around it is partly gentrified with "alternative" shops and bars, etc. See 13/10 & 11/10 below.

News from Marseille and La Plaine

Last Thursday, after the last market of La Plaine which had taken place for loads of years, work began in this district of downtown Marseille.
This is the neighborhood in which I live and it will undergo a restructuring aimed at gentrification.
Resistance has appeared. Some of the market showbiz has quit after being paid off with crumbs, and the reconstruction work has been met by an autonomous opposition.
History
Thursday the 11th, concrete blocks were installed around the huge main square of the neighborhood under police escort (CRS, BAC …) and some security guards (which are now permanently on site). A lot of teargassing and arrests of some of the numerous opponents who'd come there, including a person who has gone to Baumettes Prison pending his immediate appearance on Monday, and there are some trials to come.
In the evening the blocks were taken away by opponents of the project.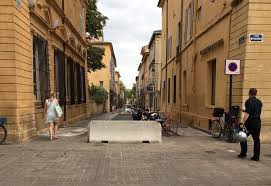 the same kind of blocks somehow removed by opponents of the intensified gentrification project
The next day, the blocks are re-positioned and others are added. More arrests and gassing.
On Saturday, a cheerful demonstration walks round the city center; the local SOLEAM on the Canebière, which manages the building site for the city, has its window broken. The demonstration again tries to put the brakes on the construction machinery. Some clashes with the cops ​​at the end of the demonstration on La Plaine and more arrests. In the evening the construction machine is sabotaged.
On Sunday, small structures are again rebuilt …
On Monday fencing is fixed above the concrete blocks with a new machine, despite the presence of opponents. In the evening, a good part of them is smashed up.
On Tuesday, a large amount of trees are cut up while some of the rest of the palisades are attacked and people climb trees but are dislodged by the cops. Some serious injuries and arrests. In the evening, after the departure of the cops, a few hundred people attack the construction machine and the workers' shack, smash the fencing that had been put back in place once again, and set up a magnificent bonfire twenty meters high with about fifty wooden sections of fencing.
On Wednesday, the cut trees are mashed up in the morning and the company removes its machines, its workers, its prefab shacks, its fences and go off with the CRS without finishing the work.
Today, Thursday, workers arrived this morning with mobile gendarmes ready to fire things other than simple teargas grenades; the site will probably resume after this mini "truce" of half a day.
Saturday, a new demonstration is planned.
Assemblies are now almost every day. Personally, I do not go to them in view of its positions developed in recent years and in recent times even more so (before the work started, this assembly met every first Monday of the month).
– among others, those in favor of the small business district, including the hundreds of fairgrounds which gravitated around the four weekly markets.
– but also its position aiming at alternative gentrification (a clean and green neighborhood, more public services …).
This political confusion is only a reflection of a part of this neighborhood whose MP is Mélenchon [SF note: lefty recuperative demagogic politician, head of Unsubmissive France, the 3rd largest political party, who just this week said, echoing Louis XIV, "The Republic is me" whilst on his way to a trial over financial irregularities; looks like his career is pretty much on the decline as he just recently took the piss out of a journalist's southern French accent in a very arrogant manner, forgetting somehow that most of the people who'd voted for him have that very same accent]. But also the reflection of a more general reformist atmosphere everywhere, including outside Marseille…
16/10/18:
France, Nantes: prison construction company car torched
13/10/18:
France, Marseille: further clashes over intensified gentrification of popular meeting place "Security forces were there to surround machinery intended to put the concrete blocks in their original place. In the night, opponents had managed to move the blocks laid there to …prepare for the roadworks." These were massive very heavy concrete blocks – moved somehow by tying them to ropes.
12/10/18:
France, Besançon: various vehicles torched "But the specificity of these nocturnal fires is that they are first and foremost of company vehicles that are harmful to our lives, the cogs that are essential to make this shitty world function, that went up in smoke: a vehicle from Engie in rue Pierre Leroy, two of Enedis (a utility vehicle and a truck) in Avenue Commander Marceau and a car from 'l'Est Républicain ' in the rue de Tunnel. Engie is a well-known collaborator in the prison system. The energy company has been investing in several prisons and detention centers for many years. It is a target of choice for anyone who wants to fight the imprisonment of individuals, with or without documents….Regarding Enedis, it is the showcase of the project for burying nuclear waste in Bure…It is responsible for policing people through the installation of Linky meters….As for 'L'Est Républicain', it is a crucial tool for maintaining social order … distorting or concealing facts, always with the aim of serving the cops and various projects of power."
11/10/18:
France, Marseille: clashes as local state aims to suppress meeting place for the marginalised by extending gentrification of already semi-gentrified area
10/10/18:
France, New Caledonia (department of France in the South Pacific): arson attack on nickel mine conveyor belt destroys 200 metres of belt "This new incendiary attack, which is the eleventh this year, comes as the mining company SLN no longer takes out any ore because of the multiple acts of sabotage and the protest movement raised by young local inhabitants (which in addition to sabotage, resulted in multiple blocking actions). Since mid-August, SLN has closed its mining center. Recall that from August 6, access to the mines Méa and Kiel were blocked in a protest about the exploitation of new deposits….Moreover, here is what 'The New Caledonia' says: "Since the closure of the center [mid-August], the conveyor belt has been burned three times. At this stage, the SLN redeployed the majority of its employees formerly assigned to Kouaoua to other centers. The others were put on leave, waiting for possible partial unemployment. This closure also affects the many subcontractors, but also the shops and services of the municipality. The conflict seriously undermines the production of the SLN. Without Kouaoua, the plant loses a fifth of its ore supply, which is a mineral with a particular content. For the time being, the shutdown of one of Doniambo's ovens is not relevant, says the company. But the manufacturer says it is worried about the survival of the business. In the longer term, the repercussions could even weigh on the future gas power plant, whose design has been designed to meet the energy needs of the plant. " We also remember that the chiefs of the Kanak community had made agreements with the mining company, which absolutely did not calm the young people of the region (quite the contrary!), who are seeing their forest disappear and their environment poisoned. for the profits of the state. No negotiation with capital and all authority, wherever it comes from! The best way to struggle against an ecocidal and deathly project is attack"
9/10/18:
France, Paris: clashes as unions demonstrate against Macron's neoliberal reforms For some of the contradictions of this movement see this (from a year ago),and this and this from earlier this year.
29/9/18:
France, Mulhouse: youths ambush cops with iron bars & stones, burn pallets etc., in over 6 hours of clashes; no arrests despite helicopter with floodlights and camera
28/9/18:
France, Pas-de-Calais:a dozen cars burn, along with pallets and tyres, after gendarmes shoot dead traveler who was part of gang; travelers demand release of brother of victim to attend victim's funeral
25/9/18:
France, Lyon: cop intervention in filming of rap song clip leads them to being stoned by about 100 youths

24/9/18:
France, Strasbourg: clashes as locals resist forest destruction to build ring road
23/9/18:
France: report in mainstream paper saying that on May 1st water cannons in Paris were designed to create a disgusting stench – they were filled with macerated rotten meat proteins, a mixture of blood and crushed bone Apparently the IDF also use this kind of stuff against Palestinians.

22/9/18:
France, Maine-et-Loire: bank windows smashed, bank torched, cop cars stoned, lots of tags, etc. on anti-fascist demo-cum-festival "It seems that Angers' tumult continued until late into the night since the local fash were the target of a fire. Two people were unfortunately arrested. During the demonstration, the cops had blocked the road of the procession trying to get to the Alvarium. Remember that in mid-July, this same fascist hideout had already been burned."…Haute-Alpes: about 150 pro-migrant demonstrators on Italian border attack teargas-and-sound grenade-throwing cops with acid phials & slingshots; no arrests

Above: "Why do they divide us with borders if we are all human?"
South American graffiti
Below: "He who steals from us is from here and rich, not an immigrant and poor"
18/9/18:
France, Lyon: screw out of uniform cut several times with pointed object outside his home by man saying he was "not so clever without his uniform"
17/9/18:
France, Calais: migrants stone riot cops, set up barricades of boxes and branches on ring road, after arrest of migrant for we-don't-know-what
15/9/18:
France, Grenoble: mobile Chamber-of-Commerce "shop" trying to propagandise the profitable wonders of the latest technology burnt down by molotov cocktails on day after its inauguration
14/9/18:
France, Val-de-Marne: 3 cop cars parked behind police station completely burnt out in incendiary attack Probably in revenge for previous day's arrests.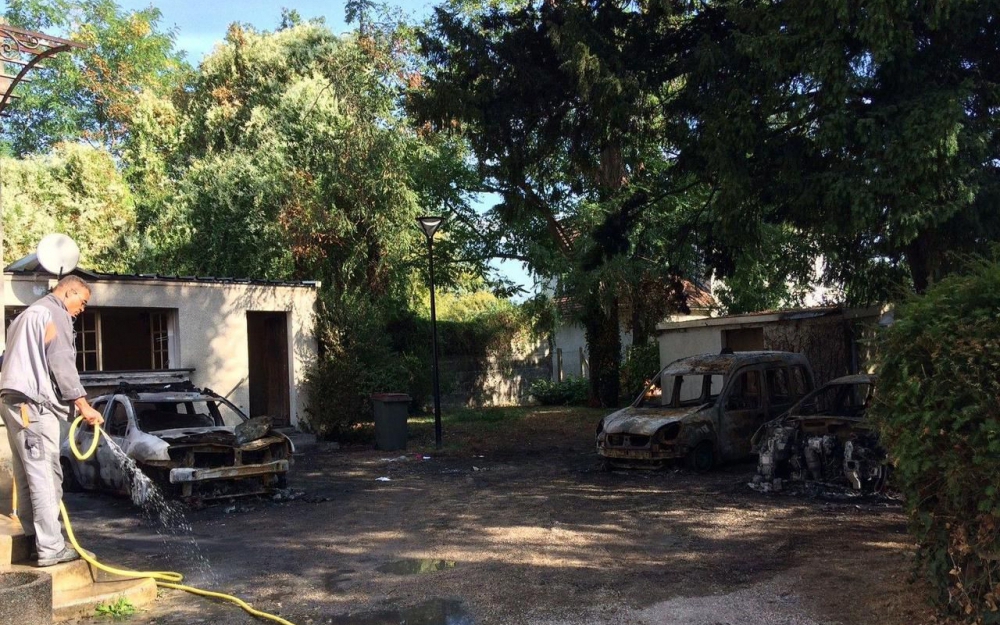 Val-de-Marne – the only good cop car is a dead cop car
13/9/18:
France, Val-de-Marne: a dozen youths stone cops in ambush
7/9/18:
France, Metz: 3 undocumented migrants escape detention centre, 2 re-captured, 3rd still free despite massive state resources put into trying to find him
4/9/18:
France, Yvelines: 30 youths jump on cops during control "One of the officers took a punch to the jaw. A hooligan grabs the tear gas canister of another policeman, breaking the object in two. Reinforcements arrived quickly and three suspects, aged 16 to 20, were arrested. The first victim had his jaw dislocated. The eyes of the second were hit by tear gas."
3/9/18
France, Val d'Oise: "union house" combining CGT, FSU, Snuipp, CFDT, CFTC completely smashed up and looted; tags saying "thanks for your money" & "Fuck work!"
23/8/18:
France, Cherbourg: National Front announces definitive closure of offices in September following over 3 years of attacks, vandalism and sabotage on them
15/8/18:
France, Cannes: communique-cum-warning released in August, published here, re. sinking of boat in March

A communiqué from some anarchist sailors rescued from Kronstadt:
"March 2018, in the vicinity of Cannes, we sank, by making holes in the hull, the sailing boat of an engineer affiliated to the Bonatti SPA, a gas pipeline manager, amongst others, for TAP in Italy. Against their energy that nourishes this inhuman world, action! Mr. Simon, if you do not give up your position, you will lose tyour house in addition to the boat. You must agree with us that this is not to your advantage."
9/8/18:
France, Toulouse: 2 incidents of a dozen or so youths attacking the cops This is in the same area as several nights of riots (following death of local man in prison) back in April this year.

2/8/18:
France, Oise: screw hospitalised by prisoner resisting cell search
1/8/18:
France, Val-deMarne: 3rd time in 3 months that prison guard's cars are torched…Bretagne: bank torched
30/7/18:
France, Nice: 2nd night of riots "A good part of the night, the police force had to face traps set by rioters and suffered stoning. Two small barricades were put in place by individuals, using garbage cans and mattresses."…Calais: cop hospitalised as migrants stone riot filth
29/7/18:
France, Nice: cops stoned after "accident" following high-speed chase with scooter Cops in France are now responsible for the deaths of 11 people this year so far, as compared with 11 last year in total (sometimes this involved cop cars deliberately banging into the back wheels of stolen motorbikes in high-speed chases, that results in the bike crashing and death).

28/7/18:
France, Var: 20 cops attacked by 60
25/7/18:
France, Nevers: chief-of-police's car torched
24/7/18:
France, Carcassonne: La Tear de France Cops teargas demo of small farmers blocking cyclists with bales of hay & sheep, teargassing the Tour de France cyclists at the same time.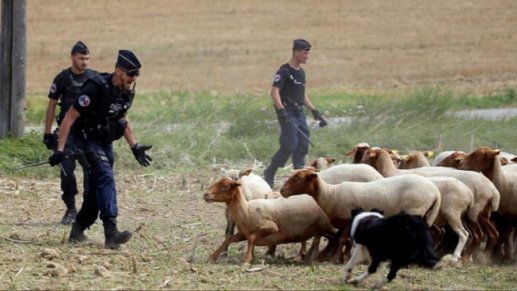 Cops remonstrating with those who don't want to be fleeced (note Peasant Confederation bureaucrat in the foreground on the right)
18/7/18:
France,Gard: state bureaucratic office for phoney 'solidarity' wrecked "The CCAS, which is an organism of the town hall, boasts of "assisting the poor". In reality, its job is above all to police the poor, to break the solidarities that are formed, to work for social pacification in a world of exploitation and misery."
15/7/18:
France, Menton (Alpes-Maritimes): youths stone cops just minutes after more French millionaires put bags of wind in nets than Croatian millionaires…More here "…youths looted a store and clashed with police. …Dozens of youths shattered windows at a popular store on the Champs Elysees" …Bouche-de-Rhone: about 80 masked youths attack cops with projectiles….TV transmitter for the small town of St Jean du Gard torched just hours before the match… This claims 12 towns had clashes with the state. See this for a critique of the spectacle of football and of the 2014 World Cup in particular.

A translation of this:
Some thoughts for the 15th of July [written before the match]:
Following the victory of the French team in the semi-finals of the World Cup, a certain fervor took over the streets in the different cities of "French territory". From the final whistle, hundreds or even thousands of people gathered in the squares of the city centers. You could hear screaming, singing, laughing, seeing strangers kissing and dancing, people jumping on cars, smelling smoke. Something unusual was floating in the air. A fever that had a taste of what could look like a moment of revolutionary effervescence, of breaking with normality.
But in this world of bosses, cops and politicians, football (just like alcohol, drugs, religion, games, etc.) serves social pacification. Because it takes us out of the gloom of everyday life and misery (material and emotional) for a moment (without any change in our lives), football helps us accept shit daily. Just as rap, football (or more broadly music, art and sport) offers individual opportunities to get out of wage slavery. But how many footballers and millionaire rappers to how many precarious, unemployed, galley slaves or prisoners are there? Capitalism sells dreams of better days. It teaches us wisely to wait for a hypothetical day of glory. But all this hope is only illusion. We are – once France qualified in the finals of the World Cup – still nothing other than the role that has been assigned to us by the capital.
And if politicians of all stripes hailed the victory of the French team, it is not a coincidence. Because behind the political quarrels and the appearances of ideological pluralities, from Mélenchon to Le Pen, they support capital and the nation. Whether capital is run by liberals or Keynesians is not the issue. That the nation be the banner of freedom or equality isn't either. Because the problem is precisely the existence of nations, of capitalists and all that they understand of exploitation, being ground down, borders, wars and deaths. And while we are singing, like 20 years ago, the tremendous existence of "France's black white arab team" seen as a symbol of the republican model of integration into the national community, we were soon faced with real social conflicts. This self-same French team whose players were called "immature leaders" by the Minister of Sports Roselyne Bachelot in 2010. Because when the "blues" [name for French national team] are bad, the media and politicians immediately reduce them to their original condition: that of proletarians coming from immigration, of "scum".
And while French flags are being waved around the streets, it seems important to remember that the nation is nothing more than an idea (a shit idea), a myth designed to create a a common sense of belonging to justify the existence of the State, an authority whose interests will always be contrary to those of individuals. And while some middle-class people rave about FRRAAANCCEEE's victory alongside the poor, perhaps we should ask ourselves how it is possible to accept such hypocrisy. Because it is the same people who support the killings by the state through its police who turn Umtiti into a national hero. But how could it be otherwise? The police have never had any other function than to maintain the current social order, that is to say to protect private property (the base on which rests capitalism and thus the wealth of these same bourgeois nationalists) and state institutions.
In a world that leaves the only alternative to work as prison, the spectacle of football helps to be dazzled by dreams of money, luxury cars, women-as-objects. As world champion or not, the French team will always be composed of millionaires after you go back to work for a boss or to exploit yourself (start up, Nation Oblige).
So if there is anything to be done with this eventual victory (or otherwise, defeat) of the French team in the World Cup, it is to take advantage of our massive presence in the streets to share and spread a little of the joy and rage we have through the destruction of everything that daily oppresses us. Because for joy to continue, for possibilities to open, for the feast to continue, the institutions and the men who make our lives a deathly plague must be attacked and burned to ashes. Instead of brandishing French flags, let's burn them with pride – not to replace them with others – but so that we never have to conform to identities, to be locked in cages and categories of power. Never again to follow any banner extolling the merits of the nation or of whatever bit of bullshit.
To live free here and now.
Death to the state, death to patriarchy.
That the prisons burn, that the bosses die.
Fuck France and all nations.
14/7/18:
France, Essonne: looting &/or attacks on cops in 5 areas of department on Bastille Day ""They broke through the entrance, entered the store and set fire to fireworks," says an employee. For now, the damage is not yet known, but they stole about ten bottles of alcohol, sweets and ice cream."…A few kilometers away, Crosne's city center also experienced an eventful night. "We found this situation in several municipalities of the department, said Jean-Francois Papineau, departmental director of public security of Essonne. Small groups attacked the police with pebbles, fireworks and sometimes even cobblestones. No policeman was injured"…134 vehicles torched, 5 cops injured in whole of Paris area…Besancon: motolovs v. riot cops

11/7/18:
France, Cannes: youths from working class part of town attack cops with stones, bottles etc. in filthy rich area after World Cup semi-final win…Frejus (Var): cops use flashballs and teargas as restaurants & shops are smashed
10/7/18:
France, Nantes: 13 cars torched; no arrests on 7th night of riots
9/7/18:
France, Creuse: cops teargas 150 protesters having put up roadblocks in front of gendarmerie to try to prevent expulsion of young Sudanese from country "Nordeen E. fled his country at war, and through chance and fate, he found refuge in Faux-La-Montagne, commonly known for its spirit of mutual aid and hospitality. The young man has been there for eight months, but his papers are not in order. France is asking him to return to Italy, the country through which he arrived in Europe to investigate his asylum application. The young Sudanese never hid, and he himself went to the Felletin Gendarmerie following a summons. The inhabitants are disgusted. The gendarmes faced their anger and their disgust: "I was playing football with him, and sending him back to Italy is directing him to Sudan, and you are condemning him to the slaughterhouse," said a young man. "It's not a question of legality but of humanity"
8/7/18:
France, Essonne: 20 youths throw cobblestones & heavy-duty fireworks at police station and cop car; no arrests

7/7/18:
France, Nantes: only 18 cars & construction site machine burnt on 5th night of riots …CCTV camera brought down, smashed & burned (below)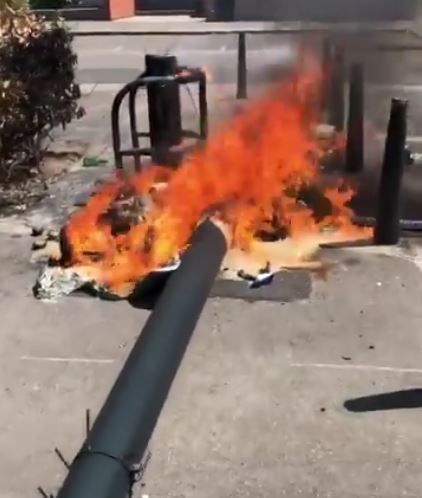 6/7/18:
France, Nantes: prefect bans buying & selling of fuel and fireworks for 6 days on 4th night of riots as cop is charged with manslaughter…nearly 50 cars torched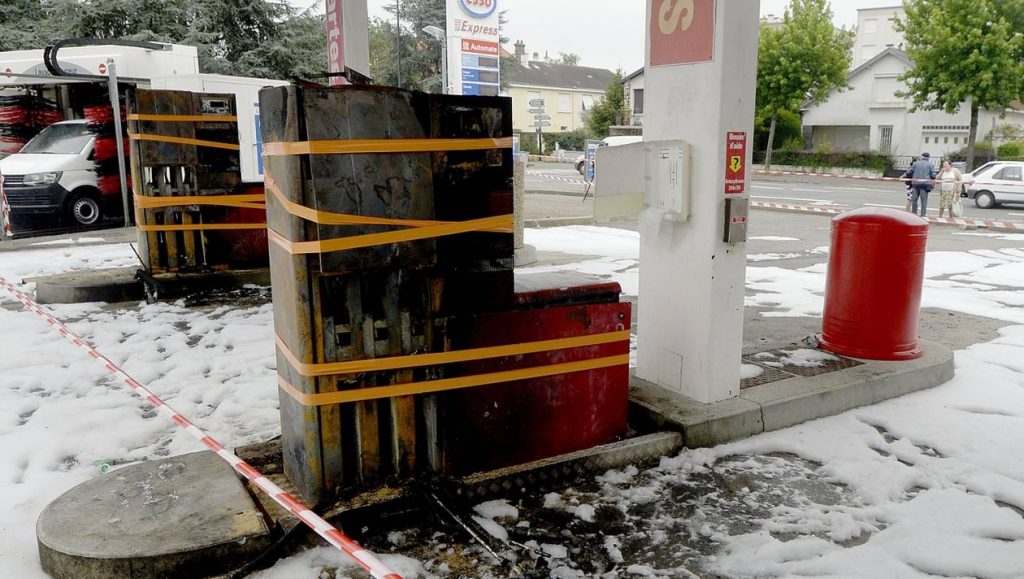 Nantes: rioters create fuel shortage, 5th July…state creates fuel shortage 6th July
5/7/18:
France, Nantes: 3rd night of rioting…partial burning of high school & gas station as 50 cars are torched "The police also said that, like on the day before, a Molotov cocktail was thrown at a police van in the courtyard of the police station in Saint-Herblain, in the suburbs of Nantes." More here "The Leonardo da Vinci vocational school, in the district of La Bottière, north-east of Nantes, was the object of the beginning of a fire. The facade of the school is partially blackened, it is the reception building which was the prey to the flames.…Near the high school, a kindergarten class at Urbain-le-Verrier school was also destroyed. …The Bar-PMU at the Doulon-Bottière shopping center was totally destroyed by the flames as well as a computer store. In Bellevue, the annex of the town hall and the Citizen's House were targeted."
4/7/18:
France, Nantes: cops occupy streets following riot in response to their murder of young driver "The locals, however, are apparently not pleased to see the massive police presence. The officers have been repeatedly pelted with various projectiles by the locals right from the windows of the nearby buildings, as well as by groups of angry locals in the streets. Police responded with tear gas as tensions seemed to be growing once again."…despite cop occupation riots continue …Notre Dame de Landes: barricades burnt in solidarity with rioters of Nantes

3/7/18:
France, Nantes: massive riot after cop shoots young man dead during police check "Clashes between police and young people armed with Molotov cocktails… cars were burned and a shopping center was partly ravaged by the flames…The situation seemed to calm down shortly before 3am [4th July] in the Breil district, but other violence also broke out in two other sensitive areas of Nantes, the Dervallières and Malakoff, neighborhood where vehicles were burned"…More here "The driver tried to flee, backing onto a police officer….slightly injuring his leg. One of his colleagues then opened fire"…A witness from the scene gave a journalist from Ouest-France a filmed testimony that raises many questions about the proportionality of the colleague's response: "He tried to make a reversal, the car crashed against the wall . He was already motionless, he could not do anything else. The policeman arrived, he fired at him point-blank, he put a bullet in his neck, directly. This resident says that he himself tried to resuscitate the victim. "There was no wounded riot cop," he says, interrupted by another resident who shouted: "They're Robocops! "… eight buildings were hit by fires, including a shopping center, as well as many vehicles, while law enforcement officers were sprayed with projectiles and Molotov cocktails….an annex of the Town and the law court, located in the same building, were affected by fire"
Below: annex of the town hall housing also the law courts in flames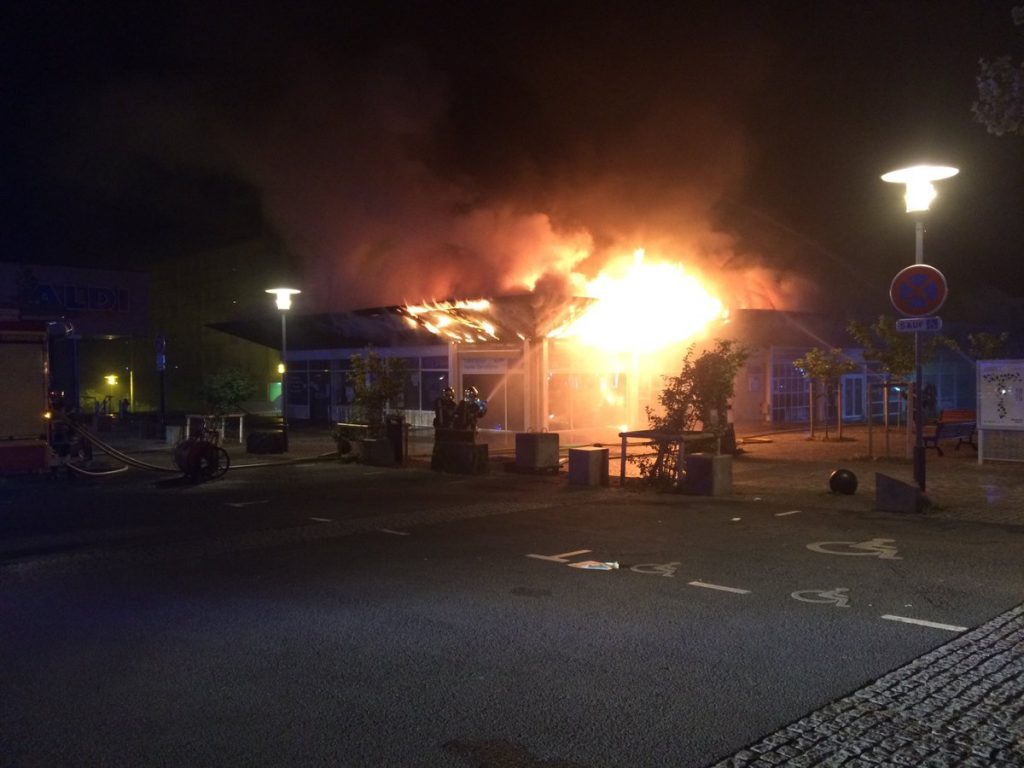 1/7/18:
France, Bretigny: bureaucratic archives destroyed in arson attack on Town Hall
27/6/18:
France, Essonne: 2 separate incidents of cops being stoned and/or petrol bombed by about 20 youths in banlieu; no arrests
21/6/18:
France, Paris: 2 management meetings of multinational company competing for privatised railway companies invaded by union-organised striking train company workers This action probably has very little independent about it, and is probably a desperate attempt to reinforce the unions' (in this case, Sud-Rail) militant image, a sop to those behind-the-scenes- strikers who complain about the union but do nothing to develop independent actions. Which is not to say that the union isn't under pressure from its base, but that unless workers begin to explicitly critique the union hierarchy, and begin to critique the social function of unions, they'll invariably be "sold out". See the appendix on Sud here
16/6/18:
France, Bure: construction company windows smashed, stones thrown at cops, etc. during demo against construction of nuclear waste site…lots of graffiti here
15/6/18:
France, Essonne: individual sets fire to cop car
13/6/18:
France, Lorraine: sabotage of railway tracks by SNCF strikers causes traffic jam between Metz & Luxembourg
14/6/18:
France, Bouches-du-Rhône: blockade and occupation of university costs state €400,000 "The list of damage is long: audio-visual material stolen, classes and amphitheaters tagged, detritus in the courts or broken locks."
13/6/18:
France, Neuilly-sur-Seine (near Paris): clashes with riot cops as train-drivers try to storm TV station after transmission of bullshit propaganda "…a group of striking railway workers tried to force their way through the entrance of the headquarters of the M6 ​​channel to protest against a report on the show Capital they thought was lying. The CRS posted there in anticipation of clashes firmly pushed them back. Protesters responded with projectiles and smoke. The railway workers present expressed their anger at the broadcast of an issue of the show devoted to the privatization of transport in various European countries, broadcast by M6 on the evening of June 10 and described it as "propaganda" …They denounced as manipulations and lies the edition about working time, the age of retirement, their status and accuse it of presenting the reform in a particularly positive light….The unions will meet on the 13th to prepare for a round table organized on June 15th by Elisabeth Borne, the Minister of Transport, where they will meet employers and government."
11/6/18:
France, New Caledonia: 800 meters of conveyor belt at mine destroyed by arson attack, the 3rd this year
9/6/18:
France, Gard: war memorial tagged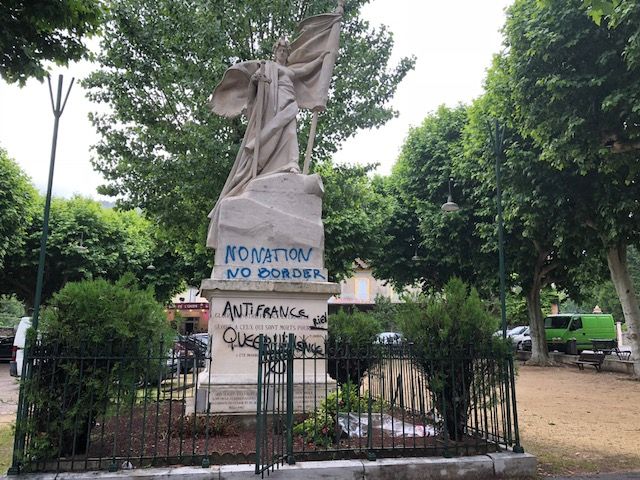 Above: The inscription below, which read "Glory to our eternal France, glory to those who died for her" has been changed to "…glory to those who died for nothing"
Below: other side of monument – "The police kill"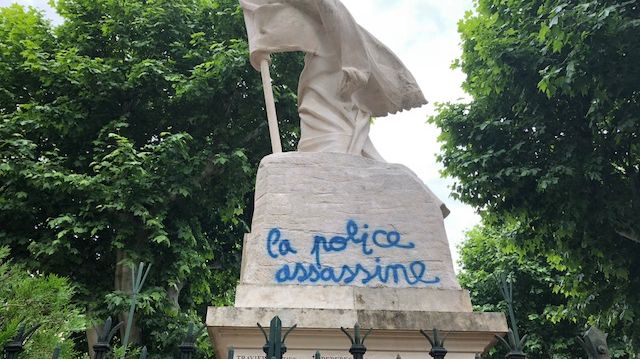 6/6/18:
France, Calais: clashes between riot cops and migrants – cop knocked out "The police and the riot cops are stoned almost every night"

5/6/18:
France, Valence: 2 screws' cars torched outside prison More here"Photos of the private life of a guard were left behind and an inscription was tagged on a wall saying "first warning "."

1/6/18:
France, St.Etienne: fires & anti-cop graffiti follow near-death at motorbike cops' hands (same thing on 2nd June) In press releases, the cops "justified" their deliberate driving into the side of the 4-wheeler bike (the favourite method of the French filth, often causing death) because the guy had no helmet and the bike had no registration plates. Result: multiple fractures and severe head injuries. Witnesses said that the cops also tampered with the scene. On the Friday, there were 18 fires, on Saturday something similar. On Sunday a gathering of 200 people took place at the location of the "accident", demanding justice.…Drôme: 2 industrial wind turbines torched

31/5/18:
France, Givors: cops beaten up by 15 youths during control on estate; no arrests
26/5/18:
France, Paris : cops injured a bit trying to stop bank being smashed up a bit
25/5/18:
France, Albi : cops stoned, Chamber of Commerce smashed, 6 cars burnt in banlieu riot…Grenoble: previously occupied language centre at University evacuated by students following threats of cop eviction found wrecked and tagged causing at least 1€m worth of damage
24/5/18:
France,Centre-Val-de-Loire: lots of cars burnt in different areas at same time as Mayor's dining room window is shot at
23/5/18:
France, Yvelines: about 60 youths on estate ambush cops and attack them with projectiles, use burning barricades to escape and/or re-group…Lyon: stones v. teargas, disencirclement grenades & flashballs as 50 youths attack cops in poor area
22/5/18:
France, Loire-Atlantique: further clashes at ZAD… Paris: clashes with cops as 2 shops are attacked on public services demo…high school briefly occupied before violent eviction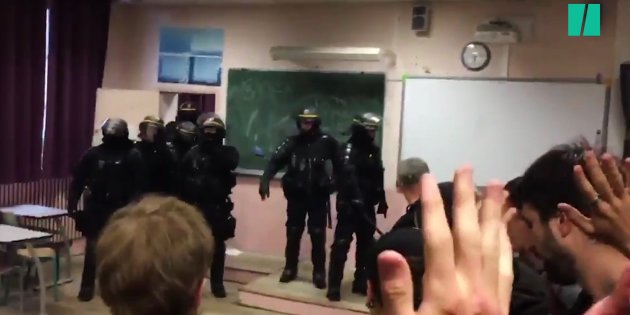 Supply teachers give lesson on the function of "education"
17/5/18:
France, Loire-Atlantique: further clashes at Notre-Dame-Des-Landes
16/5/18:
France, Nice: president of uni is filmed threatening to kill student participating in occupation of his office
14/5/18:
France, Poitiers: arson attack on prison construction company machine (valued at 150,000€) in solidarity with ZAD
13/5/18:
France, Loire-Atlantique: 3rd day of renewed teargas-enveloped clashes at Notre-Dame-des-Landes "… since Friday evening sporadic clashes have pitted the mobile gendarmes against the "irreducible" zadistes opposed to any negotiation with the State, unlike the "moderates" who have submitted nominated projects. The gendarmes are trying to prevent the irreducible Zadists from concentrating en masse before the resumption of eviction operations that could take place in the coming days. On Saturday at noon, the zadists had planned … significant fortification works and construction of huts around the farm (squatted) … This time again, it seems that the gendarmes did not want to let them play kapla, and came onto the zone from 3pm on Friday, following the establishment of a fiery barricade on the crossroads of Saulce …clashes continued into the evening, until after 10pm. The Zadists found two wounded in their ranks, following the firing of disencirclement grenades and the start of a fire in the forest of Rohanne…A local resident: "Every night there are quarrels and barricades on fire on the roads"…"Every day, there is a parade of cops in full dress but no visible number, armored trucks parked with tht engine turned on. They advance, retreat, film, photograph, make lines, filing up in one direction, then in the other and leave. Then they come back … intimidation, a war of nerves that has lasted for weeks. …" On Saturday, clashes erupt again, first in the morning and then at 4 pm at the crossroads of the Saulce, since the zadistes continue to block again the RD81 and other roads with tires and palettes in flames. The reaction of the gendarmes is always the same: …tear gas to clear the area – teargas giving an orange fog, with pepper – then they remove the barricades with the help of the armored trucks – equipped with a blade to repel debris – whilst having various projectiles and bottles thrown at them….New clashes are still taking place with gendarmes this Sunday, and arrests have taken place. A zadist launched a call for help this Saturday evening: "the situation is very catastrophic on the ZAD […] In the space of 24 hours we got gassed I do not know how many times – so much teargas. Since last night at 10 pm they make tours every 2 hours and gas us without any reason and without warning … the situation is really very critical …"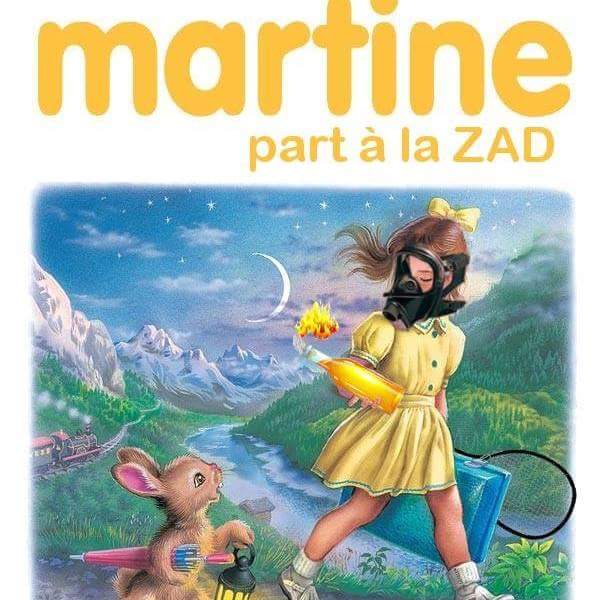 Although this was put up on this anti-Zad site probably in order to belittle the Zadists, it in fact implies the desire for something youthfully innocent as against the truly miserable cynical senility of those who despise people who revolt because it reminds them of a desire for life that they've long repressed
12/5/18:
France, Val-de-Marne: about 30 people molotov police station after arrest of 3 men the previous weekend "…about half past midnight the attack began. Thirty people arrived with a caddy filled with heavy-duty fireworks, Molotov cocktails and … projectiles that were then launched towards the building. A few minutes later, fifteen other young people arrived armed with iron bars and other ammunition…The police responded with tear gas and reinforcements arrived. The group of young people fled by destroying and burning street furniture, requiring the intervention of firefighters, who had to be protected in turn by the police. Three people were arrested…. this violence occurred because of the arrest of three men last weekend. A "demonstration of support" for people in custody had already degenerated last Sunday."
11/5/18:
France, Paris: exams at Nanterre canceled after clashes between blockading students (accompanied by train drivers, post office workers, truck drivers & temp workers) and teargas-spraying riot cops…near Nanterre university, blockaded for 3 weeks, the station is the target of an attack About 15 hooded people tagged the station with things like "ZADs everywhere", sabotaging 2 ticket machines, 5 display panels and 14 electronic control gates; plus a CCTV camera was covered in paint.
10/5/18:
France, Paris: undercover cop working for state equivalent of Special Branch or CIA unmasked and expelled from General Assembly of university occupation, his recording equipment confiscated "Thursday, May 10, 2018 the General Assembly of the occupation of the student movement of Paris 8 Vincennes, Saint-Denis was held . During the GA, some of us spotted an odd-looking individual: an isolated man no one knew and with the look of an RG [Renseignement Generale – cop "intelligence" service]. After watching for a long time his suspicious behavior (he moved several times in the amphitheater), two comrades asked to speak to him outside. He immediately introduced himself as Damien Rigaud, winemaker in the South of France, currently studying oenology in Bercy and living in Aulnay-sous-Bois. Then came an absurd conversation of several minutes in which he said he had already come to the occupation for refugees to bring food (even going so far as to describe a comrade precisely), and that he'd wanted to give a hand . He presented himself as a great defender of refugees, which could have caused him problems with the local gendarmerie. He went as far as to say that he felt that there were cops in front of him when we asked him if he could prove his identity. Since he had no papers on him, we explicitly asked him if he was a cop. He tells us no, but a comrade insists on asking if he is RG: he answers that he does not know what it is, and when the comrade repeats his question several times he never answers that it is not the case. The situation then changes very quickly: we notice a thread protruding from his bag, connected to a button on the strap and which turns out to be a camera. We alert our comrades that a cop is present and he's recording what's happening and told the GA. While the unmasked RG sought to flee the faculty, we reacted en masse to prevent it. We blocked the exits and insisted collectively that he give us his recordings. He tried to save them right up to the end with a wreckless stubbornness, given the balance of power totally in his disfavor, but we managed to recover all the equipment: recording box with SD card, camera, microphone, bag and pack of notes. We finally inspected the photos on his phone despite his opposition, to make sure he did not take any evidence with him. Following this, we let him go accompanied by some slogans. After his departure, the inspection of the recovered equipment led us to notice a tiny camera incorporated into the button. We watched the video recordings of the GA: despite its size the camera gives a wide angle image with very good sound quality. We scare the state so much that such means are deployed against us to observe us."
9/5/18:
France, Toulouse: after cops evict university occupation at 3.30a.m., student badly injured by disencirclement grenade (apparently "accidentally") "Around 6 o'clock in the morning, fifty young people travelled towards Matabiau station by subway with the idea of ​​blockading it. During this trip, a student belonging to the group allegedly damaged a subway camera. Police officers formally identified him at the exit of the station "Arche Marengo" before proceeding to his arrest. According to a police source, the protester then resisted, forcing two policemen to control him, one of them having a disencirclement grenade in his pocket. During the arrest, this grenade accidentally unpinned. One policeman was burned, the other injured by shrapnel. The young man, himself, suffered the effect of the blast at the time of the detonation, effecting the thorax."
7/5/18:
France, Paris: clashes at Montparnasse station (video)…Grenoble: exams postponed as students blocking exam rooms are teargassed
4/5/18:
France, Calais: about 50 migrants surround and stone riot cops…Toulouse: prisoner escapes
1/5/18:
France, Paris: various clashes as black blockers from round Europe come for mayday demo "Along the route of the march they looted and set fire to a McDonald's restaurant and also torched a car, a mechanical digger and a scooter." Worth mentioning that McDonalds was trashed in London in 2000. Not much progress in 18 years – these things have become kind of ritualised…Rennes: clashes with cops (no details) See this in French for a critique of this day in Paris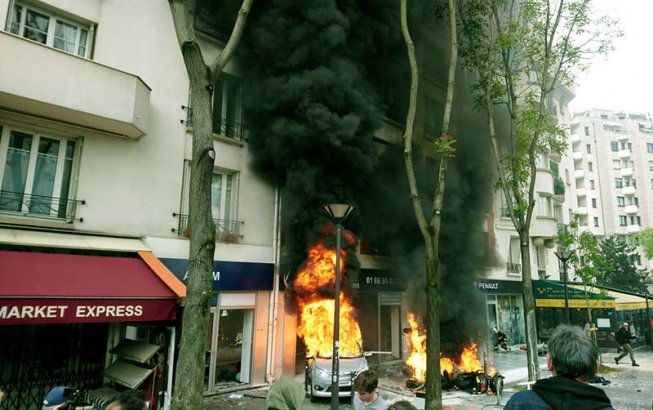 Renault car showroom burns, Paris
30/4/18:
France, Besançon: business school covered in graffiti "YOUR WORLD IS A ZONE TO DESTROY", "OUR PAVING STONES ARE NOT LISTED ON THE STOCK EXCHANGE", "SCHOOL OF SHEEP" , "RATHER AGITATORS THAN SALESMEN", "ON 1 MAY, WE FEAST ON BOURGEOIS"

28/4/18:
France: Tolbiac damage to walls etc. estimated to cost over £600,000 Typical shallow flippant BBC journalism…Lyon: 2nd day of clashes with cops in popular area More here "In response to projectiles thrown from the street or windows of buildings, the national police fought back with tear gas and a few flashballs".
26/4/18:
France, Loire-Atlantique: English-language reports on ZAD occupation This site is largely from an insufficiently critical perspective that ignores most of the contradictions that developed which showed the weaknesses of the ZAD in dealing with the divisions that were complicitous with the state's divide-and-rule…Ariege: administrative buildings & engineering laboratory of tungsten mine, aimed at supplying arms industry, sabotaged & torched "…the arsonists first smashed a wall with a sledgehammer at the back of the workshop, before bringing in several tires that lay outside and set them on fire. A tank containing 18,197 liters of fuel oil exploded in the fire and a generator was destroyed, as was the roof of the workshop, whose metal frame was partly melted. In the offices, a second fire started damaging the PVC floor." This mine had recently been re-opened after 30 years of closure. Everyone in the area apart, maybe, from the prefecture and the company, are likely to have celebrated this sabotage, as they invariably have opposed it on the grounds of health & safety. Tungsten is one of the strategic metals for civil and military use. For example, it is amalgamated with depleted uranium, or replaces it, for perforating "shock cones" and, given its relative rarity, its current price reaches that of "rare metals", the group of metals without which it would be impossible to build any processor. In this region the extraction and refining of tungsten has very harmful effects on health: anorexia, amnesia, and so on, sometimes including lung cancer. Combined with asbestos used for decades in the mine…not hard to imagine the rest. The miners were often immigrant workers from North Africa who, now retired, have developed chronic diseases, never recognized, of course, as occupational diseases. For several months, the protests intensified against the reopening of the mine.
23/4/18:
France, Hauts-de-Seine (near Paris): over 150 workers occupy SNCF (state-run railway) building during another 24-hour strike; most trains cancelled This was mainly workers with CGT or SUD flags. Hard to know if this was yet another merely symbolic action, if the occupation lasted beyond a couple of hours…Another report here. See this site's critique of these unions here…Loire-Atlantique: renewal of clashes at Notre-Dame-des-Landes (video)…80-year-old Zadiste arrested A text on some of the divisions in the movement, talked about below (especially entry for 9/4/18), here.
20/4/18:
France, Paris: Tolbiac occupation evicted, blockade lifted by cops…at least 4 hospitalised as media claims eviction happened without incident…man hit by BAC (Brigade Anti-Criminiel – psychotic cops in "plain clothes") in a coma – immediate demonstrations in various parts of the country…cops deny this, calls it a "rumour" No confirmation either way, though this report in French, gives 3 witness accounts confirming that this event happened, though whether the guy, despite having been unconscious, fell into a coma or not is not clear. The implication is a possible state cover-up with media complicity. "A small group of occupants – including the witnesses, homeless people who had been actively involved in the occupation for about ten days – tried to flee the police by escaping from the back of the building, via the terraces, by a ladder connected to an adjacent street, rue Baudricourt. Police officers of the Anti-Crime Brigade (BAC) give chase. All occupants manage to get down to the street, except one. As he was about to get down, a BAC officer grabbed his leg. The occupant loses his balance, his head tilts forward and he crashes at least three meters below. Two witnesses saw the policeman's action and the fall of the fugitive. A third witness confirms to Reporterre their description of the body, which he saw on the ground. The injured person, who fell on his face, had blood coming out of his mouth, nose and ears. The witnesses try to revive him, in vain. The man is in a state of unconsciousness. One of the witnesses immediately calls the firefighters, who arrive at the scene thirty minutes later and take away the young man. Shortly afterwards, police blocked access to rue Baudricourt, the site of the fall. At seven o'clock, municipal cleaners entered the street. One of the two direct witnesses sees them erase traces of blood on the ground." The report continues giving accounts from various people which neither clearly confirm nor genuinely deny this incident, partly because no-one knows which hospital this guy was taken to. In 1986 the death of an Arab at the hands of the cops was the main factor forcing the government to withdraw its education reforms. But the fact that the state has an obvious interest in making out that this is fake news does not in itself mean that it is true. We shall see, hopefully…
19/4/18:
France, Paris: teargas v stones etc. during demo & strike; windows of businesses smashed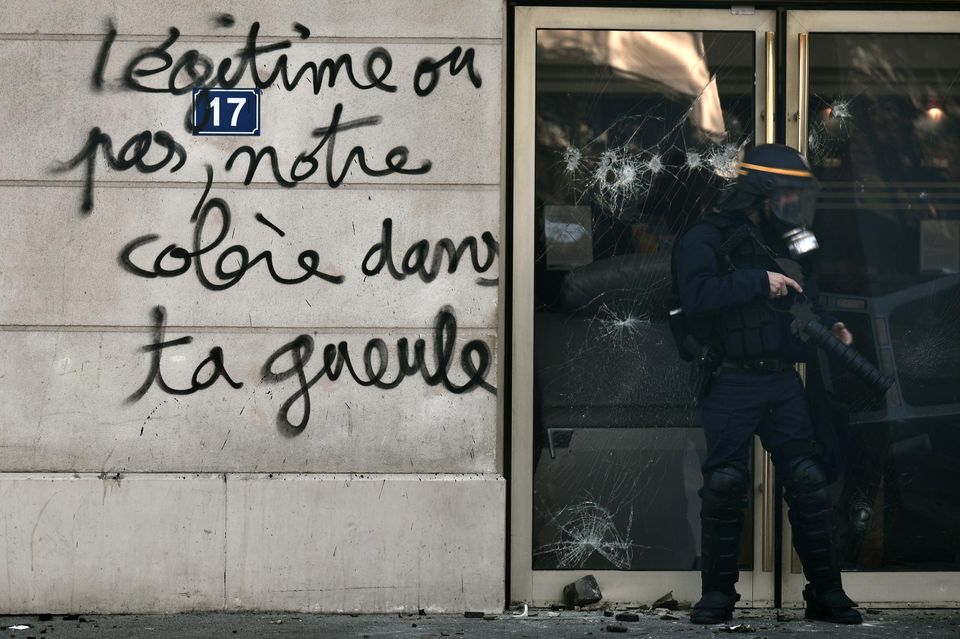 Hotel Marriott, Paris: "Legal or not, our fury in your gob"
…Nanterre university blockaded & occupied See english translation of a leaflet I co-wrote for a demo on 14 april 2018 for a critique of some of the significant contradictions of this movement. When I find time, footnotes will be added to explain more concretely some of its general reflections. From afar this movement might seem like something BIG, when, for the moment at least, it is far more dominated by dreadful ideologies than, for instance, the movement of 2006. Of course, all this could change. Or not. The leaflet was received well by at least some young people, which is a change from the illusions of 2 years ago, but let's not be over-optimistic. Both optimism and pessimism compete in people's heads to stop those who want a development of self-organised struggles from trying to become clearer and from drawing practical consequences from striving to assess the pros and cons of events.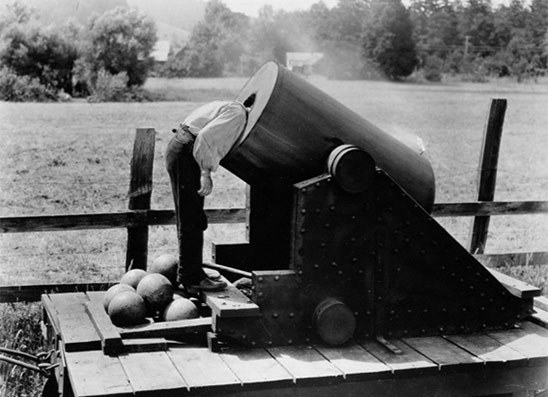 A student from the Immobilisation Committee of Montpellier's occupied faculty talks to the media

This is a reference to the fact that, despite the media having clearly lied about the clashes on 14th April, in particular the regional rag Midi-Libre, students from the Mobilisation Committee gave interviews to these scum and allowed them to film a largish conference of the occupied section of the university, knowing full well that being filmed would prevent anybody with a less traditional, more radical, point of view from speaking their minds. In the movement of 2010 the media were prevented from coming onto the campus, but nowadays being famous for 15 minutes is considered a worthier pursuit than striving to attack the journalist thought-police along with all other cops. They somehow think that the media can help, by potentially filming cop brutality, to restrain the cops from such violence, even though they'd done their usual filthy work of deliberately distorting events last Saturday (April 14th) when the cops had been especially violent. More details later…
18/4/18:
France, Nantes: pallets set on fire at all 4 roads of major roundabout in solidarity with nearby ZAD struggle
17/4/18:
France, Lyon: about 30 youths clash with cops whilst they try to stop an unofficial motorbike race in street…Toulouse: 3rd night of riots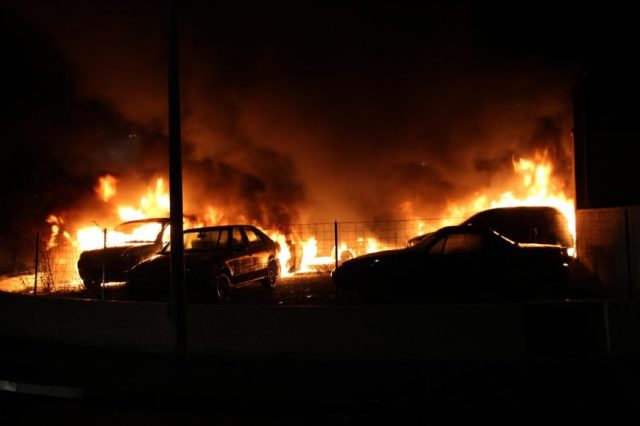 12 cars burn at Citroen car dealership, Toulouse
16/4/18:
France, Toulouse: 2nd night of riots extends to 3rd area
15/4/18:
France, Toulouse: police station attacked with molotov, 11 vehicles burn, cops stoned, burning barricades as youths from 2 popular areas express their fury at prison death of local man…though this in English says it was because a woman was arrested & charged with "rebellion" for refusing to remove veil…Loire-Atlantique: further clashes at ZAD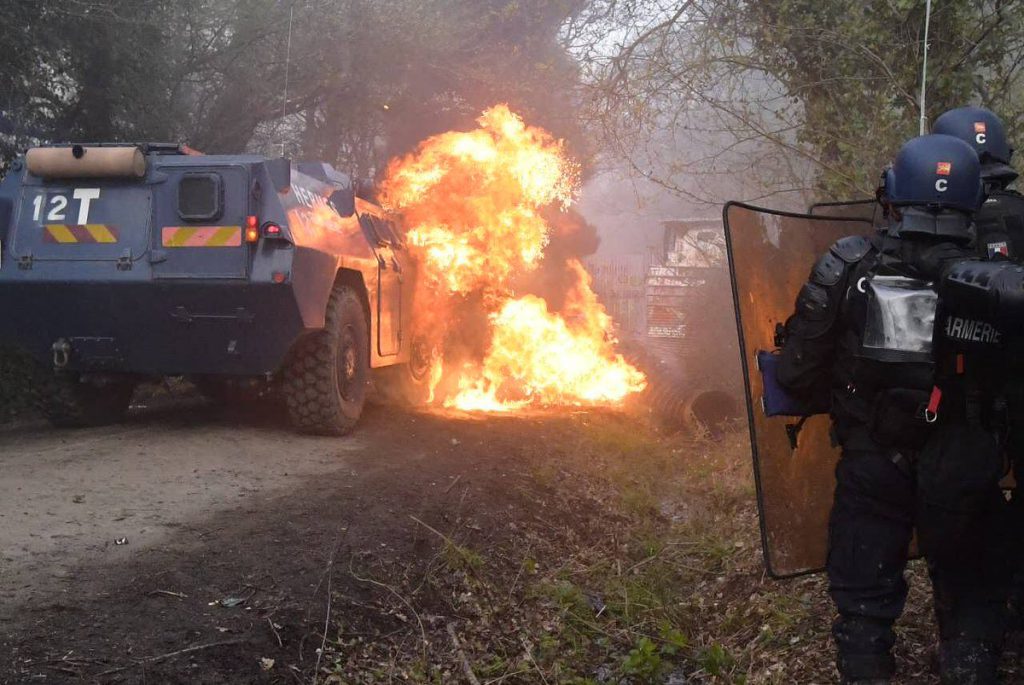 Notre -Dame-des-Landes, 15/4/18
14/4/18:
France, Nantes: clashes between Zadists and cops after cops prevent several 1000s on ZAD demo meeting up with train drivers & student demo – shop & bank windows smashed…Montpellier: cops teargas demo within a few minutes of it starting; subsequently shop & bank windows smashed, burning bin barricades etc.
The usual route of demos here is from outside a park at the top of a hill downwards past some shops towards the station. This was the first time ever the route was blocked by a line of cops, who immediately started firing a considerable amount of teargas grenades after 1 stone was ineffectually thrown towards the lines of cops. A TV report threw in footage of a minor incident of a guy throwing a barrier towards the cops, which happened in another part of town at a later time, as if it was part of the reason for the cops launching teargas immediately. However the cop spokesman was more honest than the media, saying simply, without claiming that the teargas launched was against any "violence", that it was to prevent shop windows being smashed up. In fact, the reason for this unprecedented blocking of the normal route was the fact that the march was lead by the black block, a tactic that had been announced several days in advance at a fairly public planning meeting on part of the university campus, abandoning the basic minimal strategy of surprising your enemy.
Despite this, the cop strategy didn't really work as the march turned round and went along a route that included even more shops and businesses, some of which had their windows smashed or tagged. However, the flag-waving leaders of the march, which by this time seemed to be a student organisation, turned off just 10 metres before the main square of the city (where just 4 vans of unarmoured non-riot cops were placed, though at the far end of the square – about 150 metres away – the heavily armoured CRS were ready) along a small road leading to the other end of the road that the cops had previously blocked off. On this Saturday, the main square is full of tourists and others eating and drinking in cafes and restaurants or waiting for their tram, and it would have been a lot harder, causing them a great deal of bad publicity, for the cops to have fired teargas grenades there than they later did when they seemed to have broken up the march and attacked part of it from both ends. More windows and businesses are tagged and smashed (mainly estate agents, banks, temp agencies, luxury shops, jewelers…), as the riot cops massively teargas one end of the demo and attack with troops the other end. Not all cops have gas-masks, and some are seen crying from their own gas. A woman in a wheelchair very slowly drove in front of a tram for 5 minutes to slow it down until the tram company sent a car along to ask her in repressed angry tones to please get off the track.
Apparently the regional deputy Muriel Ressiguier, from the Leftist Melenchon racket "La France Insoumise" (literally translated as "Unsubmissive France"), shouted out some demagogic crap inciting the youths to attack the cops (as if they hadn't already wanted to do so) and that as soon as they got into power they'd do everything necessary to reverse the neoliberal policies. Later on, after at least 40 shops & businesses had had their windows "smashed" (well, cracked really because nowadays business windows are, as most people know, pretty much stone-resistant, never really leaving the goods on open display ready to be liberated) a spokesman for the business "community", along with the city's mayor from the Socialist Party, called on her to be prosecuted for such incitement. Shit-scared, she made a rapid U-turn and called on people to grass on the "casseurs" (window-breakers) and that they should be prosecuted to the full extent of the law: "Unsubmissive France" indeed.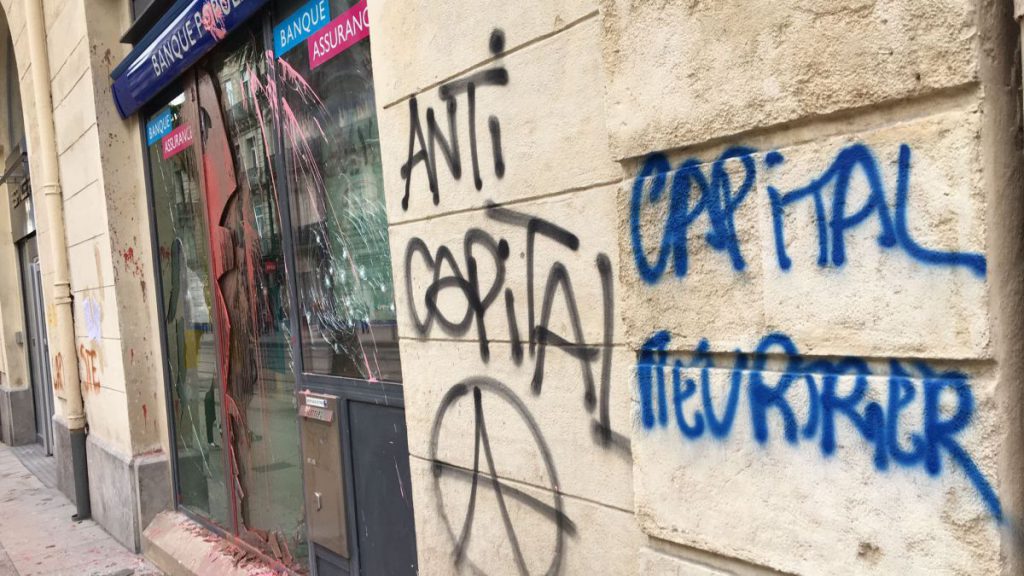 "Capital – murderer", Montpellier
A wildcat march – now numbering about 250, including a small group of youths who spontaneously joined because it seemed like more fun than strolling around gawping at pricey goods – meandered through the back streets setting up innumerable "barricades" of burning bins to stop traffic. Some local residents shouted out against them from their windows, telling them to leave "their" neighbourhood; others complained that they were endangering their street-level drug-dealing. Some car drivers were confronted when they tried to drive through them because their journey was delayed for 5 minutes. Eventually, after over 2 hours of going round the back streets on their way to the university campus, the BAC and the CRS suddenly caught them unawares (they'd requisitioned a few of the town's tram company vans, from which they unexpectedly emerged) and, despite two sets of burning bin "barricades, which would have allowed far more people to escape through side streets, some 40 or more went into a supermarket to escape, but the back way was blocked and they were trapped and very badly beaten, a couple being hospitalised. 55 were kept in custody and the next day about 200 or so people amassed outside the town's main police station (in French it's called the Hotel de Police, which sounds like a hotel – sadly the only mini-bars are on the cell windows), cheering as one by one most of them were released.
See, in French, 2 texts on some of the contradictions of the current movement, including one distributed in Montpellier on this day.

13/4/18:
France, Paris: Sorbonne occupation evicted; train strikes resume The strikes are pretty much ritualised union gestures to allow the bureaucrats to retain their power round the negotiating table. See France Goes Off The Rails, about the 1986 – 87 strike, a successful wildcat organised independently of the unions. Quote: "At the beginning of November '86, a non-union driver on the Paris Gare du Nord network put into circulation a petition demanding the amelioration of the drivers' work conditions and the suppression of a project for a gauge of salaries based on promotion by merit (the petition also threatened the unions with "suffering the consequences" if they didn't support the strike). The petition rapidly received over 200 signatures. Only the CFDT, whose presence amongst this category of employee is virtually insignificant, agreed to announce a strike for the 18th December. Very quickly, several depots in Paris & the provinces walked out on strike illegally, without previous announcement…." …Tolbiac university occupation threatened with eviction as president of university justifies this with calumnies that the place was being used for prostitution…Lyon: clashes between students and riot cops at university blockade…Notre-Dame-des-Landes (Loire-Atlantique): clashes continue as virtually all squats destroyed "The gendarmerie said it had made about ten arrests. There are wounded on both sides. According to the figures of the police, 45 gendarmes were wounded. According to the local medical teams, some sixty Zadists were affected, 130 according to the activists of the communication cell."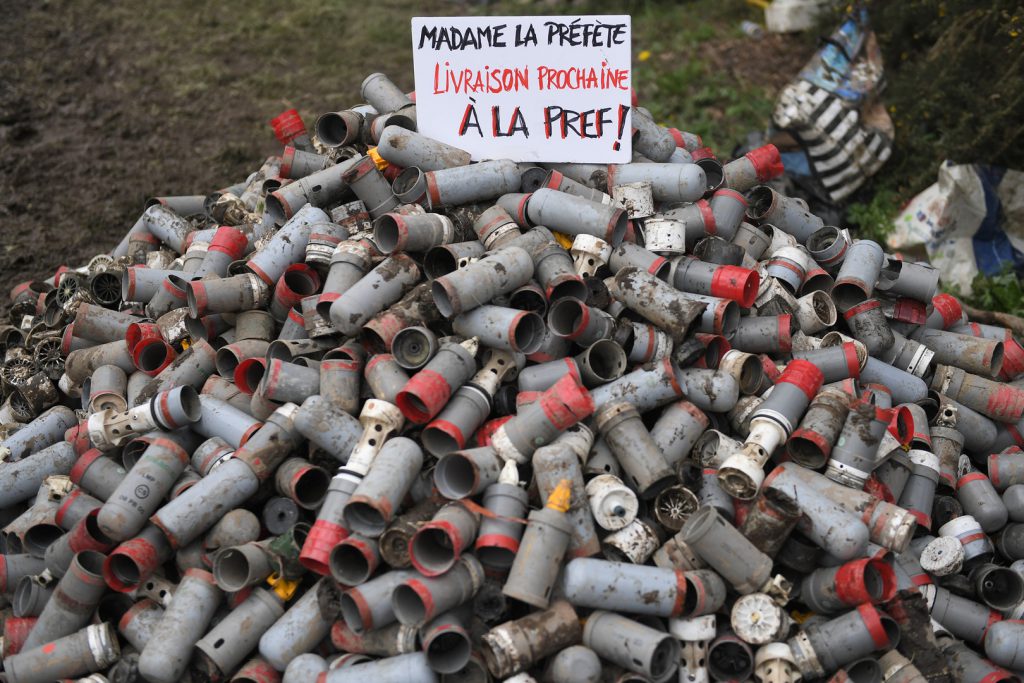 Pile of teargas canisters – "Madame Prefect: next delivery – to the Prefecture"
12/4/18:
France, Notre-Dame-des-Landes (Loire-Atlantique): barricades destroyed by the gendarmes the day before are rebuilt "I had confidence in the prefect's speech, in his overtures towards us. Negotiations were under way, and from the first day, we excluded people whose project was rigid…I feel betrayed, my sense of citizenship has been affected a little"…at least 6 cops injured in ambush 80 Zadists had been injured the day before, but today, despite (or maybe because of) 29 squats being destroyed, there seems to have been quite a counter-attack: apart from the ambush, 10 cops were injured, five of whom were burned by acid on their legs, and one wounded by several little explosions from an "improvised explosive device". Five gendarmes were evacuated to hospital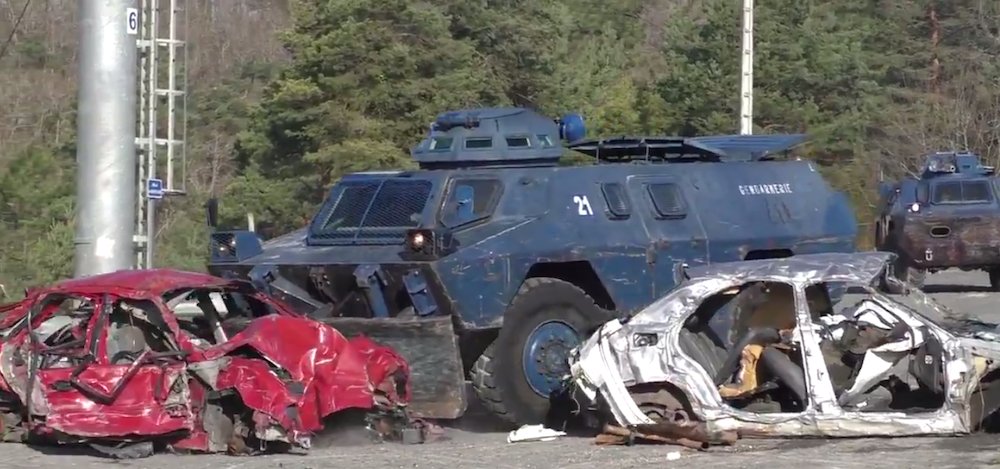 armoured vehicles clearing away barricades, Notre-Dame-des-Landes
…Paris: Sorbonne occupied From afar this may seem like something big, because of its symbolic connection to May '68 (see, for example, this, which speaks, amongst other things, of the occupation of the Sorbonne in '68) …but unrealistic hope born out of an underlying despair desperately tries to convince itself that a lot more is happening than most of the evidence suggests. It ignores the enormous absence, so far, of critical vigilance (e.g. towards the unions) and of independent activity, of ideas-in-action – unlike May '68, which is not to nostalgically minimise the problems of that epoch. No predictions of course – optimistic or pessimistic, but we live in an epoch where the unexpected rarely happens and, unlike 50 years ago, the large communities of working class rebellion hardly exist. But maybe from the little communities of discussion striving for practice beyond discussion combining with the little communities of rebellion within work places…well, you never know…Essonne: meeting of Minister of Labour plunges into darkness after locals sabotage transformer
11/4/18:France, Loire-Atlantique: 3rd day of clashes and burning barricades at Notre-Dame-des-Landes as about 150 Zadists continue their resistance to the divide-and-rule 'compromise' that leaves them landless & homeless (see entry 9/4/18 below)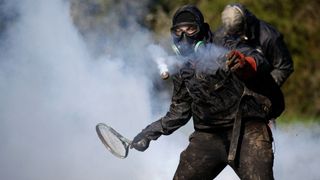 Notre-Dame-des-Landes meets Wimbeldon

"By destroying the settlements around the D281, the gendarmes destroyed collective agricultural projects. Hence the anger of the ACIPA, the main association of opponents of the ex-airport project, and a feeling of betrayal expressed on Tuesday by zadists who believe they played by the rules of the game with the prefecture and have been cheated. The significance of the operation led opponents to call for mobilization. "If tonight the prefecture does not withdraw its troops, there'll be general mobilization," said Julien Durand, spokesman for Acipa, on Tuesday….On Tuesday, the clashes were more violent than the day before, with twenty-eight injured gendarmes…According to Wednesday morning's assessment of the medical team of zadists, about twenty opponents were injured, including one who was hospitalized after thirty being injured on Tuesday, including two hospitalized."…Montpellier: about 30 masked students sabotage administration's internet site (including smashing up machines) during blockade and part-time occupation of campus; site no longer functions This action was in response to the admin's decision to organise exams via the internet, and was followed by about 200 personnel & professors demonstrating against this sabotage, though amongst radical students it was popular, obviously. The site was back up within 36 hours, and the admin said that no data was lost, but several students suspected that this was them trying to put up a good front, that it was not true.

9/4/18:
France, Loire-Atlantique: clashes as about 2,500 riot cops etc. attack the 250 squatters resisting eviction of Notre-Dame-Des-Landes ZAD; burning barricades and stones v. teargas and sound grenades (videos) More here and here, in English. However, it's not just the official state cops that have been attacking those who don't want to negotiate with the state. On March 20th, 5 masked people, armed with baseball bats and teargas sprays, raided a squat on the ZAD. This squat opposed the divide-and-rule compromise with the state, which involved legalising some people's land and houses, but not others. These scum beat up people at the squat and then kidnapped the most outspoken opponent of the compromise, tied up his hands and legs, blindfolded him and gagged him with duct tape. They put him in the boot of their car and drove off. Later, they beat him again, broke one of his legs and arms, finally abandoning him in the night next to a psychiatric hospital. The most vociferous defenders of the compromise in the assemblies there have been the Invisible Committee, the "Appelistes". They've done this kind of thing before, though less brutal (gagged and bound a guy who'd burnt out a tractor, bundled him into a carboot and left him in the middle of the woods). So most people are 99.99% sure that it was the "invisible committee" who'd done this red-fascist shit. They've always sat on the fence, playing revolutionary anarchists to the revolutionary anarchists, reformists to the reformists, leninists to the leninists. In this instance they were playing the filth to the filth. And not the kind of "playing" that's fun. See here in French.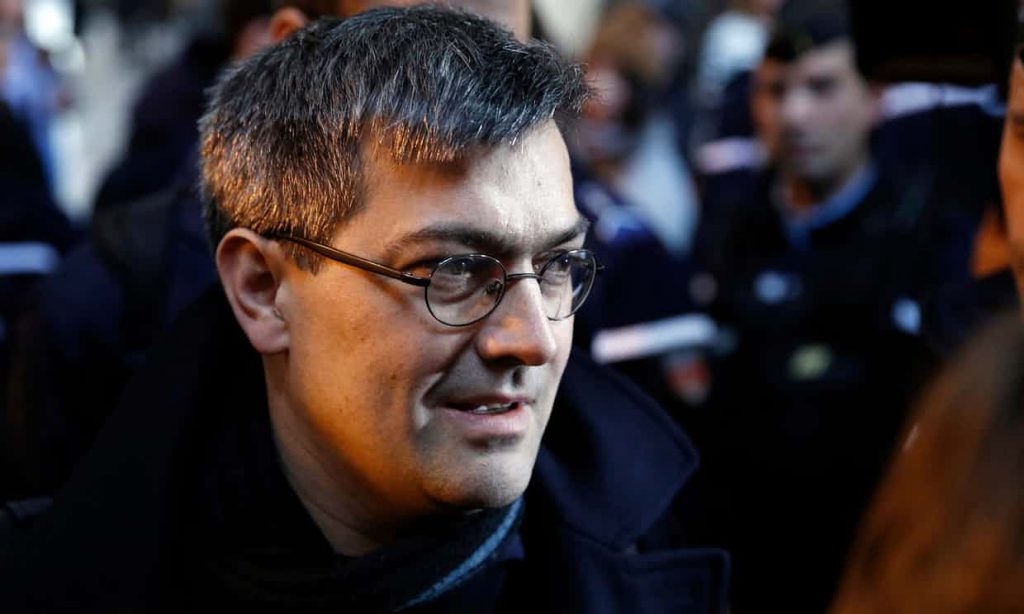 the far-too-visible leader of the Invisible Committee, Julian Coupat
6/4/18:
France, Paris: another fascist attack on an occupation of the university "According to "the Free Commune of Tolbiac", the president of Paris-I, Georges Haddad, said he feared to see a ZAD settle in the heart of the university, condemning the attack and promised students strikers that the forces of order would not intervene on the site. "The presidency strongly condemns acts of violence committed by people outside the university and regrets the current situation…which goes beyond the framework of a classical student mobilization. The Presidency wants a return to normalcy as quickly as possible"… the Tolbiac site, whose students voted for the unlimited blockade, is the scene of rampant tension between far-left groups and extreme right-wing groups on the sidelines of the controversial reform of the university." One of the main problems is that these fascist attacks (Montpellier had the worst – see entry for 22/3/18, but Strasbourg also had one) are in some way already a kind of victory for the state insofar as they excessively focus a lot of energy on these fascists and on legal questions, whilst ignoring activities and discussions on how to proceed against other aspects of this society and on how these aspects effect ourselves.

4/4/18:
France, Strasbourg: teargas-spraying riot cops evict 100 students occupying part of university
3/4/18:
France, Paris: 230 mile traffic jam round Paris area as train drivers go on strike again…shop windows smashed "Police charged the crowd after the windows of a bank and nearby shops were shattered in the melee."…Val-de-Marne: striking dustmen barricade themselves inside depot to avoid eviction by riot cops…See this for a critique of the main union involved

28/3/18:
23/3/18:
22/3/18:
15/3/18:
13/3/18:
France, Mayotte (French overseas department): immigrants riot, burn cars, as local population embark on reactionary general strike against immigration
3/3/18:
22/2/18:
France, Toulouse: windows of nuclear power-related company smashed, facade splattered with paint (communiqué)…Avignon: governing party office smashed up by anti-nuke protesters…both in solidarity with this eviction, happening this morning
13/2/18:
France, Montpellier: clashes with riot cops, large bins burnt, tramline connections halted at Peasant's Carnival, declared illegal by the local state More here "…rioters confronted the cops with broken bottles and cobblestones. Garbage cans were burned and ad signs destroyed in the middle of smoke bombs and firework rockets against the cops. According to the prosecutor's office, four policemen were wounded, one of whom was reportedly seriously injured in the face: "A hooded individual assaulted a police officer using a bottle of ice water", writes a cop union. Five people were arrested at the end of the evening, particularly for violence against police officers."
9/2/18:
France, Essonne: youths stone cop patrol car
6/2/18:
France, Paris: some luxury shop windows smashed on small demo against reform of the baccalaureat "…in Paris, the brave few who made the trip walked under a heavy snowfall…young people dressed in black stood out from the crowd to throw stones at windows, including that of a luxury clothing store. "We can not do anything, it's up to the police to manage them," said Patrick Désiré, CGT Educ's general secretary….One of the reforms protested by the protesters is the establishment of continuous control that calls into question the anonymity of the exam. Julie Le Mazier, Union Sud Education 95, believes that such a methodology "creates inequalities between the institutions, puts them in competition with each other, and undermines the anonymity of the…national framing of the tests". …Toulouse: barricades at university in opposition to similar reform…Alpes-de-Haute-Provence: bins burnt, cars attacked, stones thrown at technical High school over these reforms
4/2/18: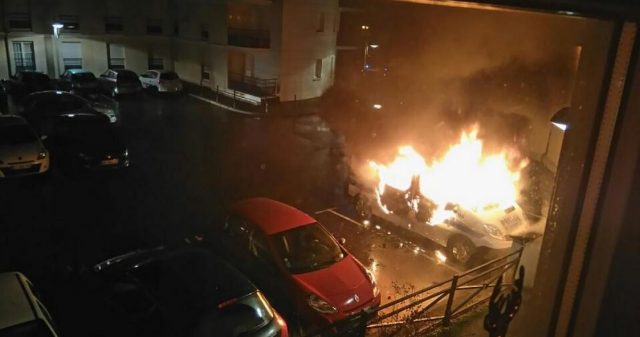 1/2/18:
France, Essonne: high school students clash with cops after blockading school in opposition to intensified selection "Garbage cans and gates were installed in front of the main entrance to prevent students from going in. …Shortly after nine o'clock, tension mounted rapidly with the police officers who had just arrived to clear the entrance. Helmeted and shielded, they scattered the blockaders. An 18-year-old student was arrested in front of many comrades…"We were gathered there, peacefully, without any provocation on our part, we even calmed those who were a bit too angry, and we were violently charged, and gassed too…The police were pelted with projectiles …"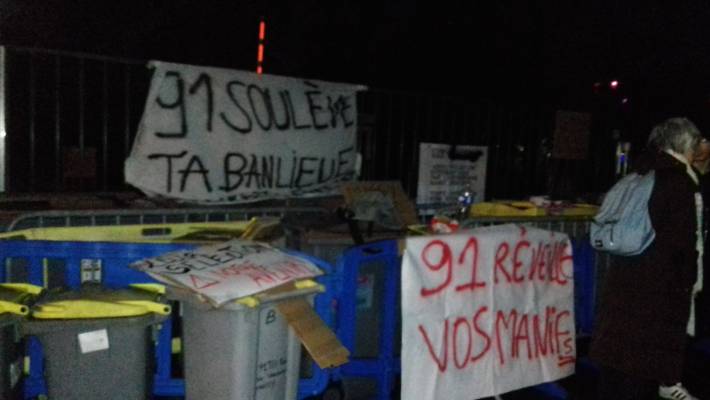 31/1/18:
France, Paris: students occupy part of university in support of migrants
30/1/18:
France, Hauts-de-Seine: rioting continues for 3rd night – report from a notoriously deceitful ultra-right-wing site (see entry for 28/1/18 below for more on the reasons for this spate of rioting)

29/1/18:
France, Rennes: excavator machines burnt with molotovs at phoney ecological site constructing houses for the rich (communiqué)
28/1/18:
France, Hauts-de-Seine: bins burnt, cops stoned after showing of video of cop firing several live rounds, seriously wounding driver, at car that didn't stop for arbitrary police control
27/1/18:
France, Isere: LIDL supermarket torched For a critique of a supermarket project in London, see this.

25/1/18:
France: report giving details about prison revolts since screws started striking "Thursday, January 18 in Fleury-Merogis, more than a hundred prisoners refused to return to their cells after their walk was cut short, and then began to bang on the doors and insult the staff. …Then in building B2 more than a hundred prisoners refused to go back to their cells after the walk …the protest…lasted more than an hour. …In Longuenesse (Pas-de-Calais), near Saint-Omer, an inmate assaulted two screws early Sunday evening (January 21, 2018), using a table leg (an 80cm iron bar long, 5 cm by 5 cm). The two suffered from bruises on the arm and spent a few hours in hospital. The Force Ouvriere trade unionist Mr. Julien Martin, did not hesitate to describe this attack as an "ambush" and "attempted assassination". Tuesday, January 23, 28 inmates of the prison of Nantes refused to go back to the cell after the walk around 5pm, for fear of having their free association being completely suppressed. In Uzerche (Corrèze), there was a beginning of a rebellion in the morning after all the prisoners were denied access to the canteen. In the afternoon, a minor in the Pau prison, angered by the screws' moody tempers, kicked the door of his cell when a female supervisor came to open it. The door smashed right into her face. Stunned, she was immediately taken to the infirmary by the cops who were there to replace the screws on strike. …On the morning of Wednesday, January 24 in Epinal (Vosges), inmates responded with fire to the screws' blockade: some of them have started fires in one of the narrow corridors of the jail. Moreover, this beginning of revolt forced the "striking" screws to return to work, supported by firemen, cops and prison riot squads to restore order."
… utterly nutty shop counter-revolutionary riots
22/1/18:
France: attacks on screws rise to 4000 a year as 2 sets of filth battle it out…report about 26 escapes from new Parisian prison unit since it opened at beginning of December
20/1/18:
France, Hauts-de-France: prison riot "24 inmates gathered in the hallway of wing A2. They broke windows, piled up bins and spilled soap and water to disrupt any intervention. In addition, about 70 inmates were reported to have been outside their cells in three other prison wings. "They blocked the locks, so we can not close them," said Christophe Muzzolin, secretary of the union FO….The next afternoon, protests continued where about 40 prisoners refused to return to their cells."

19/1/18:
France, Besançon: estate agents and temp work agency windows' smashed
9/1/18:
France, Grenoble: cops pelted with stones, 5 areas with burning bins, burning barricades erected over major road

8/1/18:
France, Essonne: youths stone cops; paving stone breaks cop's ankle
2/1/18:
France, Val d'Oise: supermarket destroyed in arson attack
1/1/18:
France, Toulouse: about 50 cars burnt out as youths clash with cops "The forces of order, stoned by "extremely determined" young people, made use of lots of teargas grenades. About fifty cars and a caravan were burned. Police vehicles were damaged"
…1031 cars burnt throughout France…More here in English
Events from 1/3/16 until the end of 2016 are given here
And events from February 2016 till April 2013 are now here.
Original notes and introduction
The following used to be at the top of this page but has been put here to give the chronological events greater prominence:
This is simply "France: a reader" with a new title & a note about the current movement; as always the chronology is the latest news about events in France
france: a reader (updated regularly)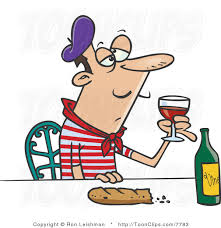 There are 4 sections to this page: a constantly updated chronology of events taken from the News of Opposition page, a list of texts about France on this site, some quotes about France from texts on this site which otherwise are not directly concerned with France, and a list of interesting historical texts about France not on this site. This is very far from being a definitive list (not that there ever could be such a thing) – things will be added constantly.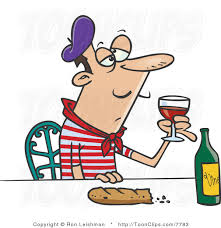 Paris 1968: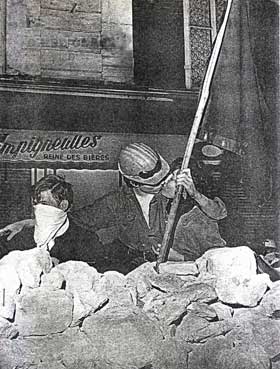 romantic nostalgic yearning for bliss was it that day…
It seems worthwhile putting all the entries about France from the News of Opposition page here in one place, entries going back to March 2013. Here you'll find, alongside the confrontations with the cops over the new Labour Law and innumerable clashes in the banlieux, strikes, official and unofficial, farmers struggles, ecological struggles, struggles of cultural workers, etc. etc.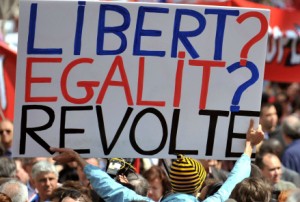 Note added 20/4/16: the current movement (which started in March) is certainly not as extensive as what happened exactly 10 years ago in the movement against the CPE in 2006 – it doesn't involve as many people, the strikes are hardly followed, etc. It would be rather typical to be over-optimistic about it so far, to exaggerate its extent and its general influence. The most interesting aspects are the high school student movement, which are almost invariably organised independently, though there's a high school student union that also seems to be part of it, predictably usually amongst the most pacifist elements, always trying to "calm" things down. Since the 16th April, half of the high schools and universities in France are on holiday, and given that there's very little happening outside of these institutions, it's likely that significant events will not start up until May (hopefully: even significant revolts nowadays often seem to simmer out rather than flare up). However, the casualised workers in the culture business ( "intermittents") are carrying out various occupations and have an interesting history over the last 13 years (see "Culture in danger – if only"), despite their incredible naivety towards unions; and the "Nuits Debouts" (assemblies taking place at night in squares in the country), despite their citizenship ideologies, their bureaucratic mentality and tendency to drop wet blankets on anything other than talk, will now and then have people who suggest going off on a wildcat demo during the night, and these things can develop into something else. The problem, as always, is the fact that the current workforce are largely passive, indifferent or scared, despite the horrible future them and their children face.
Texts about France on this site
2015: French letters: the Paris massacre and Islamophobia
A translation of 2 leaflets written in the immediate aftermath of the Charlie Hebdo assassinations. " In this society "freedom of speech" does not exist: speak out against your boss, or a cop, or your teacher if you're a kid, and you'll discover how far this "freedom" gets you. … in France there's a law against "outrage", which means that you can be prosecuted for insulting anybody who's a paid civil servant…. despite the fact that the international media focus almost exclusively on the journalists killed, in a society divided into the scene and the unseen, the male cleaner and proof reader who were killed have been – with a few exceptions – photochopped out of the picture"
"Tuesday, 26th April 2011, saw yet another suicide of a man working for France Telecom, this time by self-immolation in the parking lot of the France Telecom offices in Mérignac near Bordeaux. The picture above shows the exact place Rémi L. set fire to himself – beneath what was architecturally designed to look like a cross. The glories of sacifice. Ironically part of the guy's most recent job requirement was to assess stress levels within the company and their remedy. Some remedy!…Management have been rehearsing and performing their show of concern for several years now, but behind this facade, they are clearly caught up in the logic of reification which they are structurally incapable of opposing. All they can do is put in place the psychologists and social workers and stress assessors and all the other professional reformists of daily life who are also structurally incapable of getting to the root of the matter – unless they subvert their prescribed roles of course. In this case, one of them has fallen victim to what he was trying to cure. Under suicide capitalism, the increasingly intensified logic of commodification of everybody and everything not only drives those at the bottom into mass depression and the world further into the abyss of environmental disaster, but also effects the individualist careerists who try to rise above the whirlpool – the cadres."
2011: The Paris Commune Reflections 140 years after
"The strike… at Jean-Baptiste Dumas High School in Alès …started on Monday 27th, with the building of barricades 3 metres high around the doors of the school. The pupils then marched to other schools, including private ones, and several hundred 'kids' (15 and up) came out at different ones, amassing into at least 4000 demonstrating in the centre of the town in front of the prefecture and elsewhere. A cop on a motorcycle, surrounded by angry teenagers, accelerated quickly out, narrowly missing many of the demonstrators. At one private school, about 4 kilometers outside of Ales, over 200 kids came out on strike before the headmaster locked the others inside. The CRS were called and threatened the demonstrators outside with tear gas, who were trying to break down the doors, forcing them to disperse. Monday to Tuesday night, some of the students slept in tents in front of the schools (though a hot autumn during the day, it's pretty cold at night). These demonstrations continued into Tuesday, including another one in front of the prefecture where stones were thrown and a school student arrested. At 7.45 p.m. four truckloads of gendarmes and 8 truckloads of CRS cops came along to the Jean-Baptiste Dumas school and dismantled the barricades, whilst just 6 teenagers "occupied" the roundabout in their tents in front of the High School, forcing fairly long drawn-out negotiations between Alès's 'sous-préfet' (vice-president of the prefecture) in person, along with the commander of the cops, a leading councillor and CGT union reps….The demands are not yet a critique of miseducation, or of the futureless world this miseducation is preparing kids for, but totally within the boundaries of normality: withdrawal of the project of abolishing the national plan for lycées, against over-sized classes and withdrawal of the plan to extend retirement age to 62. But, being self-organised and a practical break with normality they point to a different perspective."
"Nomad life is no longer compatible with modern life in Europe" – Francois Fillon, 30/8/10. There is no "specifically Roma problem" and the attacks on them are not "specific attacks", as the specialists in manipulation (UMP, etc.) and the false opposition (the left, the liberal humanists, etc.) would have us believe they are, but a means of dividing so as to better rule. Those who, actively or passively, follow and accept the discourse of either side in this pseudo-debate, are ultimately as complicitous in their own misery as those most in the forefront of this "debate".
"Social contestation will increasingly become possible and the more the European crisis continues with its domino effect the more the State will want any gatherings of young people repressed before such gatherings become a good pretext for attacking this stupid society. In Montpellier, the whole area was immediately surrounded by the police observing the intoxicating mix of marijuana and alcohol, and the mayor, drunk on the most destructive drug in the world – hierarchical power, proudly claimed that she watched it all in great detail through CCTV."
2010: howlings in favour of ourselves: a practical critique of situationism
"Friday, 5th March at Théatre Grammont near Zenith just outside Montpellier, France, a few people preferring to entertain themselves rather than be entertained, decided to take the piss out of the ridiculous spectacle of the critique of the spectacle "Scanners" with its pretentious subtitle "Howlings in favour of Guy Debord"."
2006: all quiet on the french front
"France has been bubbling up on and off since 2003 (see "French movement 2003", "Culture in danger – if only", "Lycée movement 2005", and a leaflet on the riots of November 2005 ). The pretext for the latest movement is, in itself, fairly unimportant: a change in the labour laws which makes it possible for bosses to sack under-26-year-olds in the first 2 years of employment without giving any reason (the name of this contract is CPE; Contrat Première Embauche[1]). Even the French equivalent of the CBI admits that it doesn't change much, except for small or average-sized private companies (on March 22nd, the employers' movement Ethic "deplored" the "catastrophic consequences" of the CPE on the image of employers). But anyone who knows anything knows that if they get away with this, it'll be extended to all workers, as has happened in Germany"
2005: brief notes on the movement of secondary school students
"In mid-April 2005, a Parisian annexe of the Ministry of Education was invaded by between 150 and 200 lycéens (secondary school students from the age of 16 upwards), and the offices were wrecked, with virtually every computer smashed, two being chucked out of the window. When the CRS (riot cops) arrived, the students quickly rushed up the stairs to the roof, quickly covering the stairs behind them with oil and liquid soap that they'd found there. As the cops slipped and fell, a fire extinguisher was chucked at them"
2004: culture in danger? – if only…
""This little army threatened to burn all the theatres if they did not close immediately, saying that the French people had no right to enjoy themselves in the midst of public misfortunes and that they no longer had any reason to amuse themselves. All theatres were duly closed; moreover no actor would have the courage to appear on the stage in the midst of the general alarm inspired by the certain prospect of tragic events."– Professor Bellfroy, Paris, July 12th 1789….Last June and July (2003) the 'intermittents' launched the best practical critique of modern culture for a long time – by shutting down festivals that have been going on since shortly after the Second World War. As insurrectionaries discovered over 200 years ago, truly enjoying and amusing ourselves involves also attacking the official market-enforced and State-protected forms of enjoyment and amusement, the representations (but not the reality) of life. These representations are the essence of culture so it's ironic that the 'intermittents' should dress themselves up in the same language as the State and the market – accusing the State of putting 'culture in danger', pre-empting the inevitable accusation the government launched against them."
2004: the poverty of french rock 'n' roll
"Are the French less capable than European-Americans or Britons of recreating music of African-American origins? Does the peculiarity of French culture impede the reproduction of a music founded in the alienation of first a racial minority and then a rootless, alienated American population? The explanation frequently offered by French musicians and fans of rock and roll is that there is indeed a cultural limitation in France: the language. In their opinion, the phonetic structure and monotone stress patterns of the French language make the articulation of the emotions, the feeling at the heart of African-American music, virtually impossible. But this explanation is inherently contradictory. Artists possessing will and talent can overcome problems of technical execution. Most importantly, feeling is not subordinate to technical ability; and, as it happened, rock and roll was successfully performed in France even before it found a large market."
2003: notes on the movements in France, June 2003
" On one demo I asked someone, a CNT anarcho-syndicalist, what was going on in the way of occupations and assemblies and he looked at me as if I was from the moon – "It's impossible to know what's going on in France" he said. So, as everywhere else, if you don't have friends and contacts in specific areas where something is going on, you're effectively reliant on the dominant media. Superficially, at least, the media do seem to publicise more things than they would in the UK, but maybe it's because there's a great deal more going on here. The CNT has 5000 members, though admittedly concentrated in limited areas, but they still don't know what's going on. For example, 18 days after it had begun, the telly mentioned for the first time (and I'd not seen it amongst any of the 'alternative' media), a total dustman's strike causing massive rubbish pile-ups in Brest"
1996: france 1995-6: the strike and after
"For the leadership of the trade unions, who are always hostile to individual and collective initiatives which escape their control, the decision to call a strike was the result of exhausting negotiations conducted with all the pedantry and ceremony proper to democracy with the objective of gaining credibility from people concerned. But individuals not lacking in decision already know from experience that the formal unanimity thus achieved doesn't signify anything in itself. Without waiting for the approval of all their still hesitant comrades, they not only went on strike but also began to seize the signal control centres. Such initiatives were denounced by the SNCF management as irresponsible acts "which put the security of the rail network and equipment at risk" whereas it is them who have been responsible for numerous railway catastrophes on the lines which don't pay – by letting them fall into disrepair. In reality, such acts reveal the vulnerability of the transport network which is more and more centralized and computerized. The generalization of the latest technology is at once the source of the power and the general weakness of the system. It is a weapon of capital aiming to domesticate humans and to render their presence more and more obsolete. At the same time, all that was necessary was for a handful of individuals to occupy the control centres and signal boxes, carry out some basic acts of sabotage, like erasing the computer's memory, for the network to be paralysed in its entirety."
1987: france goes off the rails
"NOVEMBER 1986, PARIS: The State's anti-terrorist strategy means that almost every time you go out in the evening you're virtually sure that you'll get searched by the cops…Over the previous months, two drivers have been killed by the cops for going the wrong way down a one-way street…Even jumping the Metro ticket barriers have the cops pulling out the shooters…Paranoia…suspicion…"Two years minimum before anything could come to life" ….Hell. DECEMBER 1986, PARIS: …..and people are beginning to talk excitedly with one another once again. Of course, nothing's that easy, and explosions after years of repression tend to be full of confusion, which is why we've produced this: to set the record straight about what we know of these events this last winter, to help clear up this foggy mess." This text contains leaflets made by vocational "students" training to work in electronics factories, written with a lot of help from their situationist-influence "superviser". They called themselves "the Lascars of LEP" (Lascars meaning "rascals", though we translated it as "likely lads"). A film made with the Lascars of Lep is here, A note about this film here.
1985-6: os cangaceiros: freedom is the crime that contains all crimes, and other stuff…plus a critical introduction (2013)
"There's a lot of mythology surrounding this group, and some of it deliberately promoted by them themselves. But some of the myth also comes from those who merely want to be known for simply associating with them, to pump their own history up with some "by your notorious friends shalll ye be known". Undoubtedly they did some excellent exemplary stuff – like this text I'm putting out here, supporting the prisoners in revolt in France in '85, forcibly stopping trains and distributing this text in the trains in order to get maximum publicity for this solidarity action. Or their theft of architects' plans for prisons. They also provided rebels, mainly those in the French squatting scene, with some good ideas on how to expropriate the expropriators"
_____________________________________________
Other pertinent quotes from texts which otherwise are not directly concerned with France
"At the moment of writing (29th September 05) in Marseille, and in Corsica, there's a mini-insurrection over privatisation and redundancies. A few sporadic mini-barricades are going up over Marseille and at Bastia in Corsica, some small burning obstacles here and there on and off all over the place over the last 48 hours, trucks chucked in the harbour, some riot cops pelted with stones, a blockade of the two ports, solidarity strikes with dockers and petrol refineries coming out in support of the ferrrymen sailors theatened with privatisation – 40 of whom hijacked (unarmed) a massive ferry ship, a virtual mutiny, and took it to Corsica where it was intercepted by three French navy ships, helicopters and armed masked French soldiers, arresting them all but holding only 4 of them after demonstrations of solidarity with them in Marseille and Corsica." – from here
"It's useful to consider the examples of others, not as an ideal to be aimed for, but as something worth adapting to different circumstances. A critical knowledge of other people's struggles helps to convince us that the danger is not overwhelming; that there will always be more security in organising some innovative subversive activity than in repeating past mistakes. For instance it's worth looking at some of the struggles in France. Like, for instance, the French railway workers' strike of '86 – '87. There, over a month before the strike, a 31 year old class-conscious train driver put out a petition calling for a pledge from other drivers to an indefinite strike, listing the various demands. It was asked that this petition/pledge be reproduced and passed round by those in agreement. It received an overwhelming response, so later a leaflet was produced by other train drivers, 2 and a half weeks before the strike, also to be reproduced and passed around: it clearly set out the strikers' demands, stating exactly when the strike would begin, asking the unions involved to support the strike, threatening them if they didn't. The strike began without a single command from the unions and developed partly by means of daily assemblies of strikers held in each station, in which no particular striker held any greater power than any other. Where delegation seemed necessary, it was subject to immediate recall by the assemblies. Of course, many exemplary actions – such as sahotage – were carried out without discussion in the assemblies, and sometimes against the wishes of the majority. But, without wanting to make out that assemblies and co-ordinations are some insurance for active commitment, they did provide an environment of direct communication which made manipulation difficult and provided the strike with some continuity, although it must he said that there was often a lot of suspicion towards 'outsiders' and a lot of division amongst strikers along the lines of their different work roles and later developments of co-ordinations in France sometimes had a reactionary content – e.g. railway workers striking in support of a ticket collector who'd shot and killed a guy who'd aggressively refused to pay his fare. So they're no fixed model – just worth adapting." – from here
" French culture combines a highly rationalistic mode of discourse with great value placed upon verbal articulation. In an important way, every educated French person is expected to 'rap' …Those who possess African, North African, Caribbean or other third-world cultures in addition to being French, combine the rhetorical training peculiar to the educational system with more "traditional" oral cultures…" – L. Portis, "French Frenzies".
Rap in France has recently been given a boost in its rebellious image. A leading government party politician, backed by 200 senators and deputies, has recently started the prosecution of 7 rappers, including the most famous – a rapper called 'Mr.R.' (Richard Makela) for insulting France, for saying that "France is a bitch, don't forget to fuck her till she's exhausted/You have to treat her like a slut, man…I piss on Napoleon and on General de Gaulle". This combination of genuine hate and a crass traditional masculine way of expressing it has been the classic content of rap for years. Undoubtedly these words are an insult – to 'sluts' and to women for liking sex – the usual hypocritical mysoginist crap rap. France and Napoleon and de Gaulle are obviously unquantifiably worse than 'sluts', as are all countries and all their leaders. The compulsion to shock sometimes hits the right target a bit – particularly when it's attacking France, the cops or the media. But it undermines anything valid by expressing itself so shoddily. By being often arbitrarily provocative for its own sake, it illuminates little because its aim is always to sell, to turn anger into a commodity, to popularly represent anger in a traditional masculine way. Sadly, it also reflects some of the stupidities of many men (their deformed attitude towards their own sexuality, as well as women's) , not only in these 'ethnic' groups, but amongst many French men generally.
The prosecution got the go-ahead post-riots(i.e. the riots of November 2005).
Is this a bizarre self-delusion on the part of the State? Do they think that attacking rap is necessary because it genuinely incites riots? Surely it is riots that feed rap, which then, through the inverted logic of the need for this society to find hierarchical scapegoats/Leaders, is seen as the instigator. At the same time, French rap seems to be more genuinely on the edge of merely teasing with an image of violence and a heart-felt hatred of the system than, say, in the USA, probably because France is often more overtly racist, and up to now hasn't been forced to adopt much of a margin of integration like the States was after the far more threatening riots of the 60s (in the US the State made a conscious attempt to create a black middle class, a social buffer zone; a strata of black representation and a social position to aspire to). For instance, the 'political' rappers are almost invariably banned from radio and TV (so far). And yet, at the same time, some municipalities have been providing financial subsidies to selected rappers for some ten years now, so in many ways it's a French version of the very usual stick and carrot, sometimes 20 years behind everywhere else, sometimes very modern. This is partly because of the vast across-the-board rebellion in many different aspects of society and of life there. And the need to use race as a basic divide and rule makes for some very intense contradictions: French society has to brutally repress and falsify the non-whites (e.g. by caricaturing the explosions as simply 'preying on their own kind' or 'shitting on their own doorstep') at the same time as enticingly integrate a few of them, providing 'hope'.
Some American Leftists complain about the lack of affirmative action there, ironic since it is the obnoxious right-wing Presidential hopeful Sarkozy who is now pushing for positive discrimination as a way of providing "hope" ("hope is the leash of submission" as a 60s revolutionary once said). Mr.R. has as guest co-star on his last album – "Politically Incorrect" – the head of the Trot organisation, the LCR (which, faced with the non-existent, and manipulated, fantasy prospect of the National Front coming to power, urged its audience to 'Vote for Chirac', as did quite a few 'anarchists' – about as 'politically incorrect' as you can get). Are there those in the State who think it's worth boosting this professional image of opposition? Isn't French rap simply an unthreatening image, like the LCR – essentially representing the poor, and almost always in terms of some amelioration of conditions, rather than in the radical destruction of these conditions (French rap, when it tries to be positive, calls for work and respect, as if the two are compatable)? Mr. R. himself appealed to this unthreatening image when he said, "There are plenty of songs that are part of this country's artistic heritage and every bit as virulently anti-France, and nobody complains." – but then when possibly facing 3 years inside, you use such democratic arguments. Repressed, rap appeals to such democracy within a limited narrow perspective of a moan about cultural censorship – when most people have to shut their mouths all the time when they work and can never appeal to the privilege of a specialised cultural bubble -"Hey – I'm an artist!". At the same time it reflects something more general – an increasingly common individualist consciousness which thinks only of one's own misery: everybody wanders why they are the 'exception', why the State and the system is picking on them even as it 'picks on' millions. This is essentially because unless there is common class struggle, all these miseries become just little you on your own, or in your little unit, trying to fight your way through the jungle. And rap artists too have to defend their corner. But there's a difference in a rap artist and other workers. Workers who rebel for the most part only identify with the money they get from the work, not with the alienation they produce. Rappers pretend to rebel but identify very strongly with the commodity they produce: it's them themselves.
Sarkozy has already, some two years ago, tried to prosecute some rappers, for, amongst other things, "anti-semitism" (in fact, for supporting Palestinians against Israel) but without success (though a few years back, in Toulon, the National Front mayor and judge did manage to successfully prosecute some rappers, who got 3 months inside, and were banned from playing for 6 months which shows how insanely racist France is). Maybe the State thinks it's worth experimenting with trying to terrify everybody into silence? Regardless of the intention, the effect is the same – providing rap with a post-riot image of genuine rebellion and and a post-riot role model for getting out of the hell-hole estates. Mr.R. himself no longer lives on the estates – despite his continuing need to claim to represent these estates; after all, it's the estates that provide him with his income, and the announcement of Mr.R.'s intended prosecution has already boosted sales, surprise surprise.
This was written at the end of 2005. In July 2006 the prosecution of Mr.R was dropped." – From here
"The recent popular French film Les Choristes depicts a pion from an earlier period – early 50s. The film takes place in a vicious boarding school for 'difficult' kids, often in trouble, orphaned or just a burden to their parents, where the 'pion' is a middle-aged classic sympathetic authority role. The clichéd, oft repeated, nice authority role in a nasty dictatorial sadistic environment, enforcing a milder form of discipline whilst reluctantly going along with many of the heavier aspects but also 'revolting' against it, is the main character. This revolt takes the form of secretly (against the tyrannical headmaster's wishes) conducting and helping the boys sing as a choir, which of course gives most of these previously ignored and often brutally suppressed kids a way of 'expressing themselves', at least two of whom later become world famous musicians themselves. And they 'express themselves' so beautifully too: the record of the film is a top seller. The (unpaid) teenage choir is followed by fans singing the classical-style tunes. The real choirmaster who teaches this choir to perform in the film and now in concert halls is not at all sympathetic – but a typical rude humiliating bossy choirmaster openly displaying his nasty manner to the documentary cameras. But the kids seem to like producing a beautiful product despite the heavy social relations, which aren't even based on wage slavery – just slavery straight. Perhaps part of this is their parents' pressure, but undoubtedly the biggest seduction for enduring this is the fact of becoming celebrities, the compensation for miserable social relations. The tautological nature of this society is thus well affirmed by this well-made film: culture, the production of 'beauty', appears as the way out, though the hierarchical relations involved in producing culture are just as ugly and bad as the misery for which culture appears to be the way out. This film comes 80 years after another, far more innovative and – for its time – subversive, film which also portrays a sympathetic pion – Zero de Conduite ("Zero for Conduct") by the French anarchist Jean Vigo, a silent movie from the 20s which influenced the recuperative movie "If" in the late 60s; Vigo is now accepted within the mainstream of French culture, with media libraries named after him – but that's down to the enormously recuperative power of French capitalism, in particular its culture (mind you, what, worldwide, isn't co-opted into the system in some way or another over half a century, and often a lot less, afterwards?) " – here
"At about the same time that Moore was sitting down in the streets of Cannes to show his CGT-sponsored 'support' for the 'intermittents'* the increasingly precarious intermittents themselves were expressing an interestingly innovative critique of the cinema – occupying one of them, only to be evicted, beaten up and arrested by the cops." – here
"The French equivalent [of Big Brother] was greeted with denunciations of its totalitarianism, its disrespect for human dignity, its public humiliation, its voyeurism. Though some of this sounds like classical French bourgeois philosophy, this perspective does carry within it the germ of a genuinely revolutionary desire which is still there. Which is one reason why some protestors dumped rubbish bins in front of the offices of the commercial channel that broadcast it, protesting at "trash television", whilst riot police launched tear gas against 70 protestors who tried to storm the loft area it was being broadcast from." – here.
"During the movement against pension reform in France the cops applied certain methods which were qualitatively very different from those which had been used in the past. No more police lines encircling everyone. No more threatening legions of cops. No more tear gas bombs emptying public squares. Instead we saw a few plainclothes cops discreetly moving among the demonstrators, arrests which were as singled out as possible, small cans of tear gas which the cops used to spray the eyes of the rare undisciplined proletarians in such a way that it wouldn't hurt those standing near him. In this way the demonstration took place, expressing its democratic right with no outbursts whatsoever. Ten minutes after the end of the demonstration had been called ( stipulated in the negotiations with the prefect) the public square was clean and empty. It's certainly efficient." – here
_______________________________________
Other useful historical texts in English
This is very very far from complete
The Great French Revolution by Kropotkin
History of the Paris Commune of 1871 by Prosper Olivier Lissagaray
The strikes of 1947 – a Wikipedia page
Various documents from May 1968
Nous sommes tous des casseurs (1994)
The following in French is useful for research into the development of the unions in the 1940s:
http://www.oclibertaire.lautre.net/spip.php?article135 – a chronology of the 1947 strikes (made by Organisation Communiste Libertaire – OCL) – there are also many things on the agreements signed with the State, etc.
an article by OCL:
http://www.mondialisme.org/spip.php?article1569 (ending with the creation of FO : a split from the CGT)
 https://fr.wikipedia.org/wiki/Gr%C3%A8ve_des_mineurs_de_1948 –  on the 1948 miners' strike (which was huge)
The following is a personal testimony of the workers' movement after 1945, mentioning the dynamics between the CNT, the CGT, the splits, etc.: http://www.autrefutur.net/Contribution-a-l-histoire-de-la  (the guy was a member of the CNT, which saw a huge boom in '45 since it opposed the CGT – but lots of members, including the author, thought labelling the organization as anarchist would isolate them from workers or militants – there were lots of debates, and most of the militants and anarchists went back to fighting with other tendencies in the main unions).
The following appeared at the top of this page until 13th February, 2017, but has been put here for the sake of giving immediate access to the latest expressions of contestation in the chronology at the top:
Although many of the events here are related to the movement against the new Labour Law, many of them are not directly related at all.
The chronology is followed by a list of links to other texts on this site, and a few elsewhere, about movements and other critical aspects of the social situation in France.
…the rumbling revolt…
…a movement moving in mysterious ways…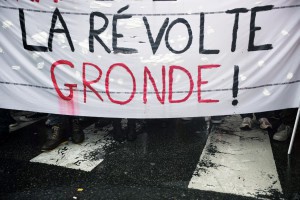 REVOLT RUMBLES!
(banner from March 31 2016)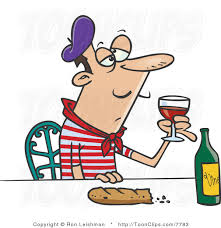 From afar (and even within France amongst the young – those who've never before directly experienced a nationwide movement) what's going on seems like the prelude to a social revolution. This tends to make those yearning for a revolution to exaggerate to such an extent what's going on that some even believe that now is the time to talk of the form and content of workers' councils; which would be a bit like talking about what your son or daughter is going to call the name of their baby when they're still a virgin and have only just had their first snog.
Without wanting to in any way minimise (or worse, cynically dismiss) what's going on, it should be clearly stated that France often experiences intense social contestation, or at least gives the appearance of it (2010, 2006, 2005, 1995, 1986, etc. ), without it leading to the social explosion that wishful thinking makes people want to see as imminent. And if you were to look at the explosions happening almost every day in South Africa over the last few years, you'd have far greater reason to think every week that revolution was just round the corner. Moreover, the UK had massive forms of social contestation in the 1970s and 80s, and with a far greater base in working class communities of struggle and solidarity than exist at present, divided as people are nowadays from themselves and each other by years and years of the relentless onslaught of conditioning by the society of the spectacle, invading parts of our lives other class societies never reached….And we know the mass depression-inducing consequence of the failure of those movements, movements that seriously threatened the neoliberal project, which at that time was very much in its infancy.
Let's be clear: these strikes, demos, riots, etc. do not cause much of a breakdown of normal daily life outside of the very temporary moments of these actions, and then largely only for those directly involved – even the most rebellious students mostly keep studying for their exams between demos etc., even the most revolutionary precarious workers keep working in the black economy – and have to. And the numbers directly involved in these forms of opposition are relatively low. Moreover, there seems to be an incredible repression of class consciousness/explicit theory compared with previous revolts (for example, no explicit critique of the form and content of school and miseducation). All this is, of course, SO FAR – and obviously the situation could change. This has been a very very slow burning fuse, persistent but weak; whether it leads to a significant explosion or just fizzles out, is hard to say. Clearly the French (and world) bourgeoisie will do everything to extinguish it before the European cup starts on June 10th. And we have to seriously consider the possibility of Daesh/ISIS doing something horrendous (and/or being allowed to by the state) which would certainly immediately create a pro-state mentality in the country, even if this mentality would possibly be somewhat reluctant.
There are so many anarchists/autonomists etc. who, despite themselves, contribute to the general movementist tendency to ignore or at best minimise problems and contradictions (just in order to give the appearance of a clear unequivocally radical social movement) when it's so very vital to make these contradictions explicit as part of confronting them – for example avoiding or minimising a critique of unions. This is a situation which is fraught with dangers both exciting and frightening: a French version, but in very very changed conditions, of Thatcher's assaults on the working class in the UK in the 1980s. And the failure to go into unknown territory – making new mistakes and new successes – could be devastating for both French proletarians and proletarians globally.
Hits up to June 1st 2016: 2400
Hits June to July 14th 2016: 663