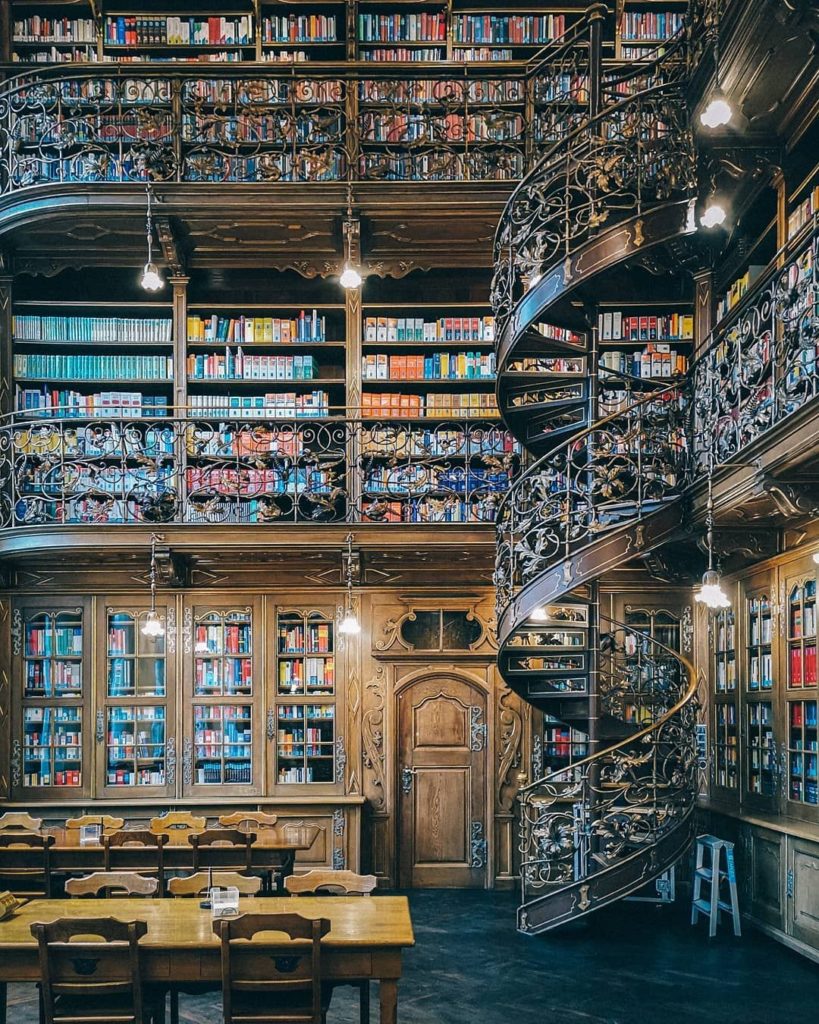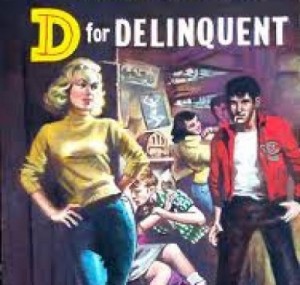 To contact this site directly without sending a post for a specific page, write to: samfanto@riseup.net
class struggle histories (A-Z)    culture   daily life   war/politics   science   uncategorised
Below are English language articles on this site ordered in reverse chronology from the original date of publication starting with the present and working backwards

This, though, is a chronology of English language articles on this site ordered in reverse chronology from the  date of publication on this site (as opposed to their original date of publication) starting with the present and working backwards.
Neither of these lists of content include the constantly updated ones: SOCIAL CONTESTATION  2020,  Coronavirus – an exercise in intensified social control,  NEWS &  PRISONS. Some of the individual countries, such as the USA or France or Israel, listed in the class struggle histories, are also updated constantly, though often fairly haphazardly.
Unless otherwise stated, all these texts have been written or co-written by me.
(apologies for the inconsistent spacing between article titles – I've tried to fix this several times, but it constantly remains unfixed)
Merry Covidmas & A Crappy New Fear! (December 2020)
Martyrdominoes (October 2020) On Michael Reinoehl, martyr ideology in the US, and various connected things (John Brown, gun culture, civil war, etc.)
Portugal 1974-5. A podcast. (September 2020). 3 people talk abut the revolution in Portugal 1974-5.

Colombia (September 2020)
Belgium (September 2020)
Hong Kong (September 2020)

Bangladesh (September 2020)

Protests in Israel 2020  (August 2020) by T.
the science & technology of social control (August 202) 2 links to texts already on this site, but with a comments section listing some relevant things found following August 2020.
why should we belong to the people?(June 2020) Translated by me, from a French text by 2 people. A critique of the ideology of The People.

Ferguson uprising film "Touch the Sky with script" (August 2019). By 2 Americans who were involved in the Ferguson uprising.
Deleuzium tremens (June 2018) About Deleuze. Translation by me of text by Andre Drean.

Aufhebengate (June 2018) A list of all the texts relevant to the Aufhebengate scandal

On the Kurdish proto-state, a state like all the others (May 2018) Tranlsation of text by L.

a nicely written communiqué (May 2018) –  from some people who set fire to parts of a quarry in France belonging to a multinational concrete company. Translation by me.

MAYDAY 2006, montpellier…  (May 2018)
Porn brokers (May 2018) A critique of porn by N.O. , a former pornshop worker.

yet another boring leaflet? (April 2018) A leaflet on the movement in France up till that time, distributed mainly in Montpellier.
nicaragua & the sandinistas (April 2018)
genreation gap (March 2018) On musical genres, in particular pun. By T.
blinded by stars (March 2018) A very general (far too general) critique of the social function of celebrity, accompanied by old critiques of specific individuals (John Lennon, David Attenborough & Nelson Mandela).
Tunisia, 2018 – 2013 (March 2018)
The double-helixir of life (February 2018) A translation of La vie en double-hélice by L. A critique focused on the whole notion of predictive medicine
Iraqi Kurdistan (February 2018)
Iran 2018 – 2014 (January 2018)

China (January 2018)

Only 28 Shoplifting Days Till… (November 2017) A celebration of all that's best at this time of year.

homage to catatonia (October 2017) A reflection on the history of Catalonia and aspects of current events. By P.

france: the CGT – sheepdogs in wolves' clothing(October 2017)  On Macron's new reform of the "work code",  the CGT union's pseudo-opposition and its history, and the complicity of lots of "anti-authoritarians" in their support for the CGT.
frankenstein's monster (October 2017) Brief, and rather general, outline of a critique of science and its ideology of objectivism
…the return of…aaaaghfhebengate & the libconartists (October 2017) My response to the recent revival of Aufhebengate on libcom
an attempt at dialogue with a marxist (October 2017) An exchange of emails with S.Artesian, who broke with libcom in the summer, covering libcom, Marx, Bakunin, Michael Schmidt, Abraham Lincoln, the Russian Revolution and other stuff.
chomsky – collaborator with the US state (August 2017)
mental illness & solitary confinement in Texas prisons (July 2017) By Noah "Comrade Kado" Coffin & Keith "Comrade Malik" Washington

New brief text about a trial on June 23rd of anarchists  arrested for solidarity actions in support of prison uprising in 2008(June 2017) Translated by me, written by pafledab@distruzione.org.
asylum seekers in greece and germany (April 2017). TPTG text.
frankenstein's monster (april 2017)
U.SS.A. (January 2017) A chronology of events in the USA taken from the News of Opposition page, followed by various links to relevant articles. This is constantly updated but rather haphazardly.
christmas cheer (december 2016)
Recent struggles in China (October 2016) Comprises a translation of 2 short texts – one on the recent revolts in Guandong, the other about resistance to nuclear power, followed by a list of some of this year's events.
thailand, buddha, the king & I (October 2016) By P.

chile: the Allende years (September 2016) Written and translated by anonymous people in France.

"So far so good…?" (August 2016) About the rise of intersectionality and "racialist" identity in France. Written by some French libertarians.

South Africa (July 2016)

france, feb. 2016 – april 2013 (March 2016)
on German guilt (February 2016)
Parisian anarchist library threatened…by "anarchists" (February 2016)
Merry Crisis & a Happy New Fear! (December 2015)
French letters: the Paris massacre & Islamophobia (December 2015)
France: a reader (updated regularly) (December 2015)
South Africa: street-sweepers "arrest" mayor…& MORE!!! (September 2015) Mainly written by SK

The Big Deception (July 2015) a text by  TPTG on the Greek Syriza government

Greece: 2008 – the present (July 2015)
Mexico fucks the elections (June 2015) 
communisation does not move in mysterious ways (June 2015) By Andre Drean, translated  by me and including critical reflections on the text.

The Paris Commune (text written in 2011)
riots, strikes, sabotage and sit ins in Karachi (2011)

riots in china (2011) suicide or revolution (2011)
howlings in favour of ourselves: a practical critique of situationism (2010)
poetry in motion (2009 – 2010)
Some Musical Notes (2008) A look at aspects of music and its history
france: all quiet on the french front (2006)
the closed window onto another life (2005/2006) A critique of aspects of art and culture and their history

notes on the riots for all those who want to change the world (2005)  This refers to the 10 or so days of riots in the banlieux of France in November 2005, written shortly after the events. 
escape from alcatraz (2005) A critique of the cinema

notes on class, struggle and class struggle (2005)
moore is less (a critique of Michale Moore's film "Fahrenheit 9/11")
the poverty of french rock 'n' roll (2004) by Larry Portis
Johnny Hallyday…(2004) By Larry Portis

kamikaze kapitalism (February 2003)
"you make plans – WE MAKE HISTORY" (2001) About Ecological Collapse, Science, The Anti-Globalisation Protests and Reclaim The Streets
excerpts from "you make plans – we make history" related to science (2001)
true confessions of a market trader (2001)
soaps get in your eyes (2001) On TV soap operas.

the rolling stones concert in hyde park (2001) (about the Stones' concert in Hyde Park, 1969)
1969: revolution as personal and as theatre (2001)
Algeria 2001 – No forgiveness! (June 2001)
the thought of a thoughtless world (2000)
hope, faith, charity, lottery (2000) 
notes on the 1999 Balkan war & the media (1999)
kosovo: the contradictions of self-determination (1999)
haringey solidarity group: a critique (1999)
shopping: who gives a toss? (1998)
education, stupefication, commodification (1998)
dear london forum (1997) In the wake of the dissolution of the Class War Federation in 1997, I  wrote this,  published in "Smash Hits", a discussion bulletin for revolutionary ideas.
zapatistas: behind the balaclavas of south-east mexico (1996)
The true story of a true boat (1995, a  text  by a miner which was included in "So Near – So Far", a history of the British miners)
The Daily Horror – about the Gulf War, written during it.

The Myths of DNA…. (1991)
mendeku: revenge in the basque country (1987)
rebel violence v. hierarchical violence (1986)
os cangaceiros: freedom is the crime that contains all crimes, and other stuff (1985-6),  Translation from French plus a critical introduction from 2013
the welfare state isn't now, and never was, a "genuine gain for the working class" (1985/2011) A long leaflet from 1985, produced for a union-organised demonstration against government changes in the welfare system, by some ex-members of Workers Playtime and others.
gay pride: new closets for old (1985)
1945: "victory in europe" – defeat for the working class (1985)  With an introduction from 2012.
tony benn – another left-wing capitalist pig (1985)
school stopper's handbook (1984/5)
"shakespeare was a fake!" horror shock! (1984)
the end of music as we know it (1984)
the class struggle in south africa 1976 – 80 (1984)
the famous thriller "the mystery of struggles defeated" (1983)
rest in peace: cnd, greenham common, etc. (1983)
Stonehenge (1983)
elections  (1983)
the u.k. left in the 1980s (1982, but includes one text on David Blunkett pubd. 2004)
for a dignified and effective demonstration (1982)
lenin: what is to be done  (1982/72)
The Fraud's Prayer (1981)

partying is such sweet sorrow (1978)
"from decomposition to new constructions" (1978)
The Montgomery Bus Boycott , written by Charles Denby, a black working class radical of that epoch, taken from his excellent book "Indignant Heart – A Black Worker's Journal" (1978)
now is the winter of our poetry (1977)

jealousy: the heart has reasons reason must understand  (1977)
the situationist international: a critique of the situationist international as an organisation (1977)
reflections on subjectivism and intellectualism (1977)
class struggle in Italy (1977)
"alternative" "socialism" – the manifesto for radical diplomats (February 2013) (originally pubd. 1976)
cults & cultism: an example (1975/6) 
"something from nothing"  a critique of cynicism by Isaac Cronin (1975)
The anteater's umbrella (1971) A critique of zoos
from guerilla theatre to courtroom farce (1970)
death of CND (1968) …or "the death of CND as performed by the Grosvenor Square demonstrators under the direction of themselves alone" (a Solidarity pamphlet)
Some writings by Jack Common  Writings from the 1930s, put up on site January 2017.
Blacks in the American Civil War by W.E.B. DuBois (1935)